I was thinking about taking the holidays off and not posting anything here on the blog, but we shot a couple of outfits last week and why should I withhold those from you? I mean, even during holidays we need some outfit inspirations, don't we? Unfortunately, the outfit I'm sharing with you today isn't a festive one, so it might not be the right outfit for you to wear when celebrating Eastern with your family, but it is a very casual and simple look you could wear in between all the Easter celebrations. Looking at these pictures make me miss the sunshine even more… right now it's super rainy, gloomy and cold in Berlin. I'm tired all day and every day and really could need some extra motivation to get up in the morning. It's already mid of April, and the weather still is so shitty. It should be getting warmer and be sunny more often, shouldn't it? Let's hope May will be a better month because you know what they say about April: April showers bring May flowers. Enough complaining about the weather, let's talk about the outfit instead.
Pink Shirt and Black Jeans
It's not a secret, that I like keeping it simple and that most of my outfits are very casual. Comfort is king, that's my principle. It doesn't make sense to wear an outfit you don't feel comfortable in because people would notice. Your outfit can be as simple as you like as long as you feel comfortable and confident in it. So that's the reason why most of my outfits are super casual and simple. 🙂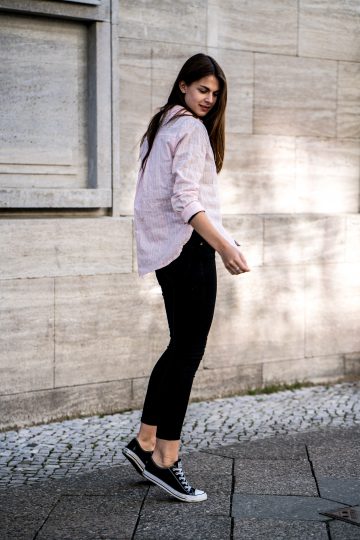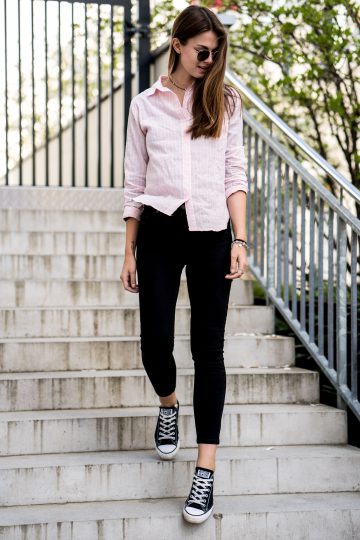 The other day this past week I was wearing a pair of black jeans, black Converse shoes and a pink shirt. Pink isn't one of the colours I'm usually wearing, but I really like this soft pink and think it's perfect to top off a simple spring or summer look. It's super comfortable, and the fabric is very light so that it will work very well in summer, I think. I can already see me wearing it in combination with denim shorts on a balmy summer evening. But unfortunately it isn't summery at the moment, and the weather feels more like late winter than spring… that's why I combined it with a pair of simple black jeans. The combination with black makes it stand out even more, don't you think?
To finalise the look – once again – I added a pair of round sunglasses as well as the rings and bracelets I'm wearing every day. I was also wearing two chokers, which I recently found at Subdued and like a lot. Those are two different chokers, but I really like them in combination. What do you think?
Now I don't want to keep you from spending some time with your family or just having a relaxed time at home on this official holiday. I will probably work a little bit, but also relax a lot. We're celebrating Easter with the family on Monday and don't have any other plans for the other days. I can't wait to spend some relaxing days at home, but I'm also looking forward to eating Easter lamb with the family on Monday. My grandma always prepares it, and nobody makes it as good as she does 😉 How are you celebrating Easter? Or don't you celebrate it at all?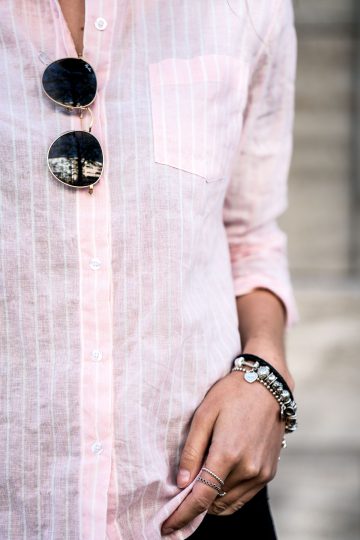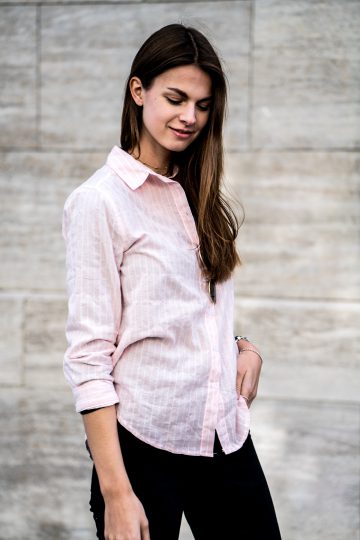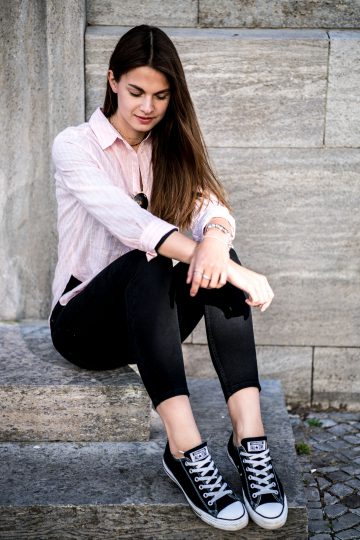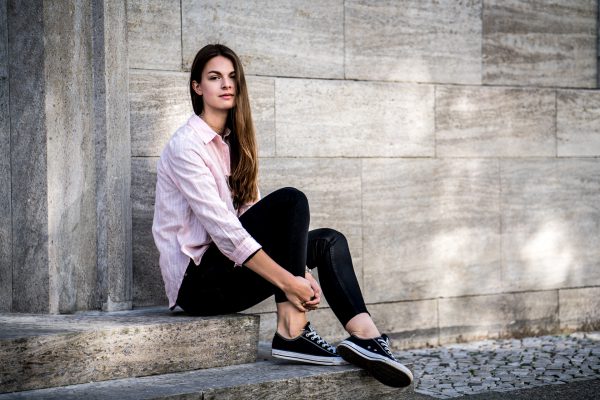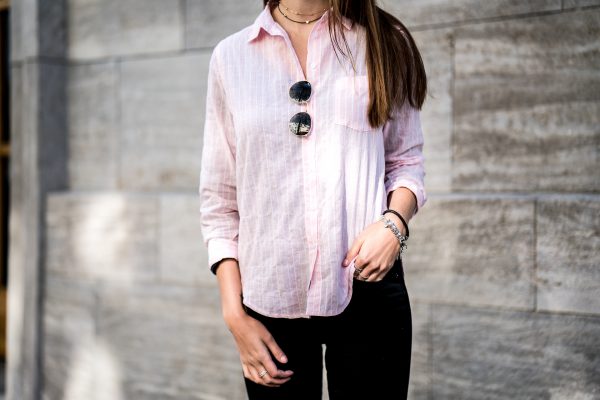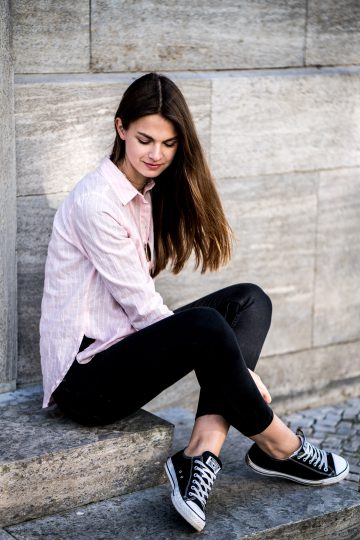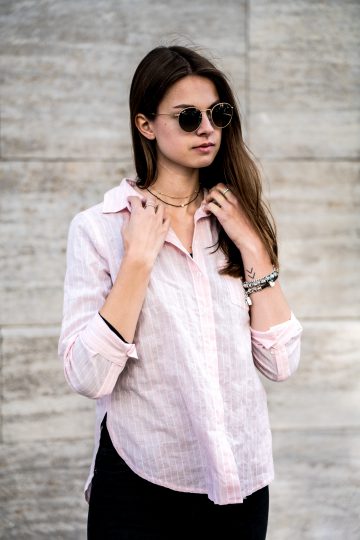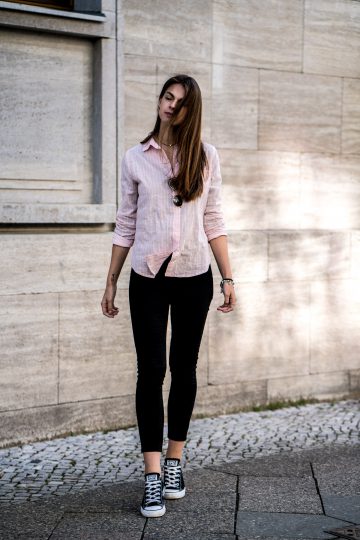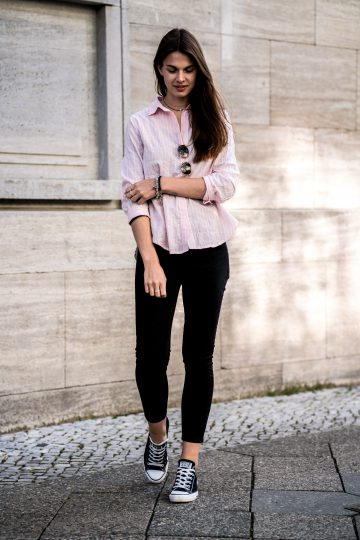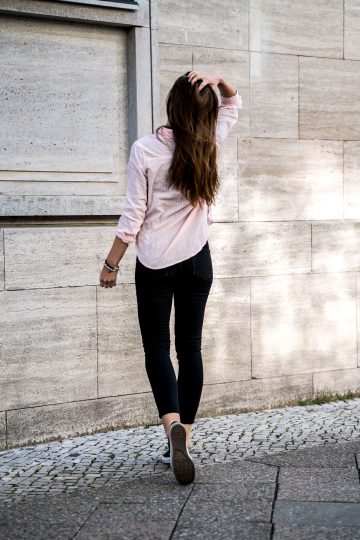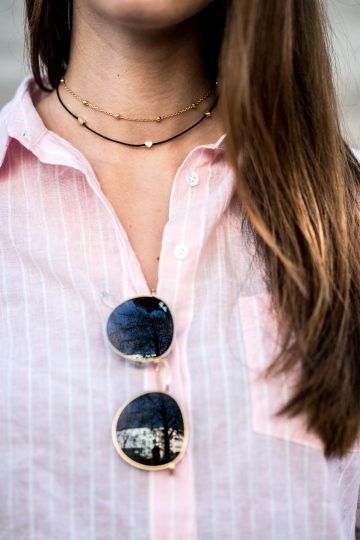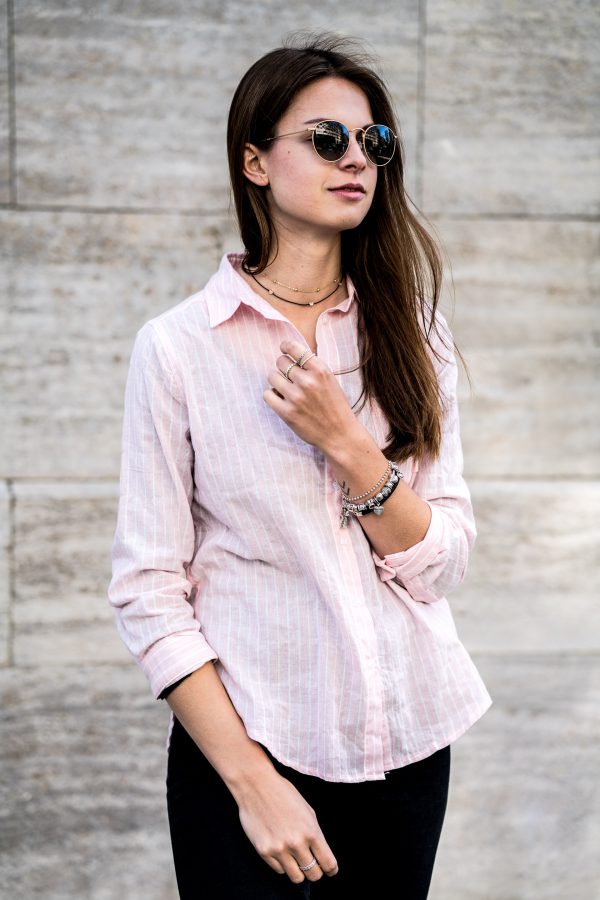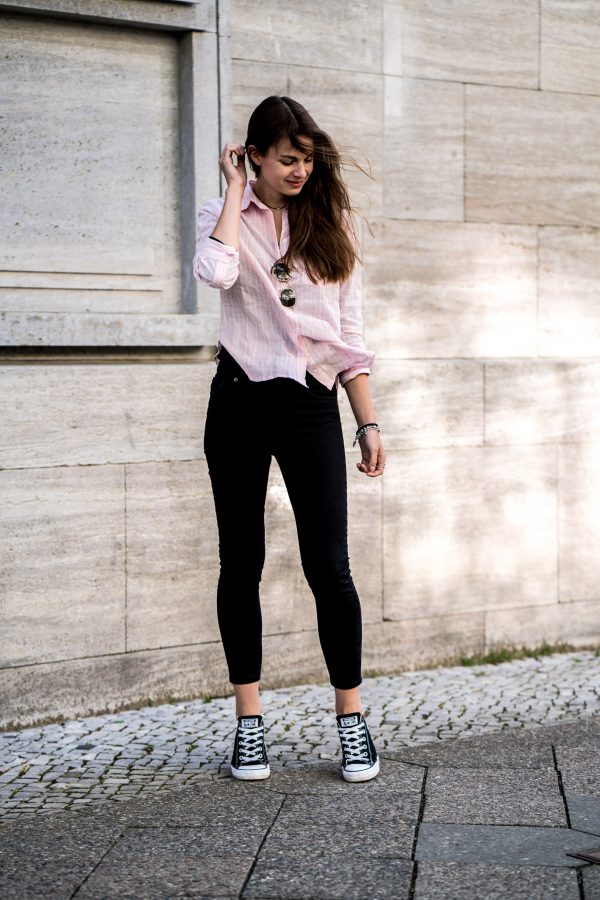 Thank you Subdued for the outfit.