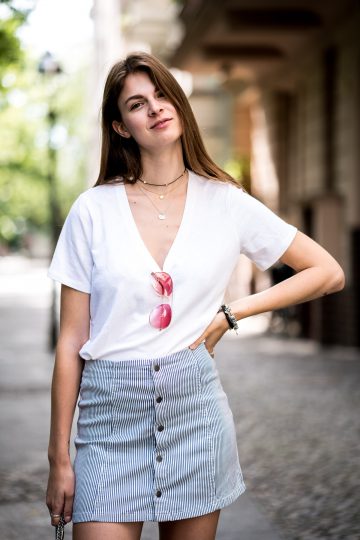 Today I am not only sharing another summer outfit, but I am also sharing some pictures in which you can see my new tattoo. Well, you could already see it in yesterday's post, but I totally forgot to talk about it. That's why I will start today's new post with talking about tattoo number five. As you might already know, I got this tattoo when I was in Amsterdam. I saw this tattoo artist at another blogger's profile and absolutely loved the work he does, so I just had to ask for an appointment 🙂 Fortunately he had a spot available the dates of our Amsterdam trip, so I finally got this tattoo I wanted for so long. And I am so happy with the final result. Of course, it still isn't completely healed, but I already look better than I expected it! My fifth tattoo is a compass, and it has so many meanings. It stands for the path I already walked (in life) and for everything that will come. A compass guides the way and helps in difficult situations. And a compass also is a token of good luck. These are only a few meanings.
But enough about my new tattoo. If you have any questions, don't hesitate to leave me a comment or send me a mail. Now it's time to proceed and talk about the summer outfit I want to share with you today.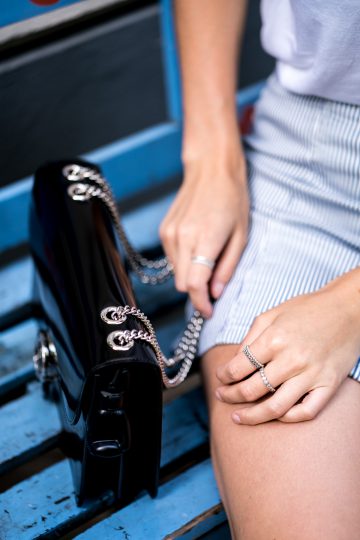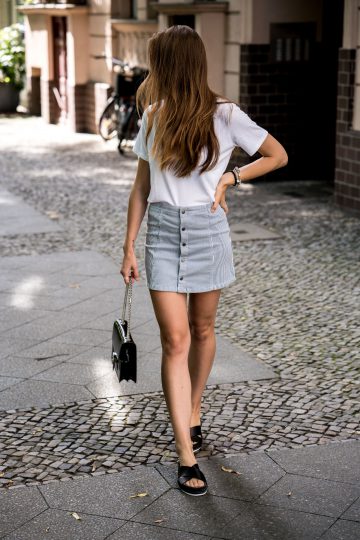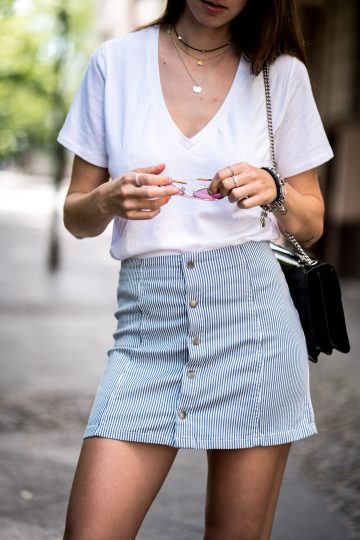 Key Piece: Pink Shades
White t-shirt, stripes skirt and black shoes. This is such a simple summer outfit, and without all the accessories and details it wouldn't look the same. Of course, I like these two pieces a lot, especially in combination, but I just had to add a couple more details to make it an interesting outfit. When I tried it on at the Subdued store, it was love at first sight. I know that this outfit would be perfect for a long summer day. But at the same time, I missed some more details, something that would stand out a bit more. I walked through the store, had a closer look at their jewellery rack, but in the end these pink shades where it that caught my eye. I have to admit, that I first wasn't quite sure whether I like them or not. And my mom and sister – who were with me at the Subdued store – didn't like the sunglasses at all. But I gave them a try, and even though they are everything but not what I usually wear, I just had to get them. I knew they would top off so many simple outfits such as the one you can see here.
But the pink shades aren't the only accessory I added to this simple summer outfit. I also added some necklaces as well as a choker, my favourite Gucci bag and new shoes from Agilis. Oh, and I was also wearing my Thomas Sabo as well as my Pandora bracelet and my Pandora rings – pieces of jewellery I wear every single day. How do you like this outfit combination? And what to you think about the pink shades as the key piece of this summer outfit?
Enjoy your Thursday and let me know what you think. xx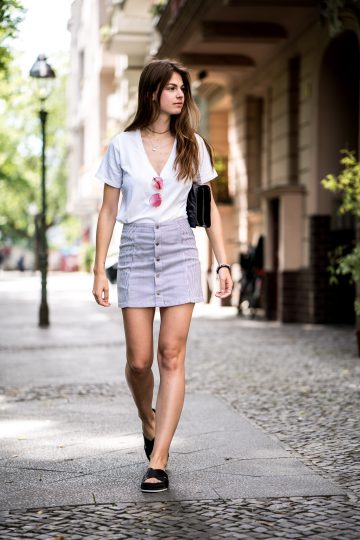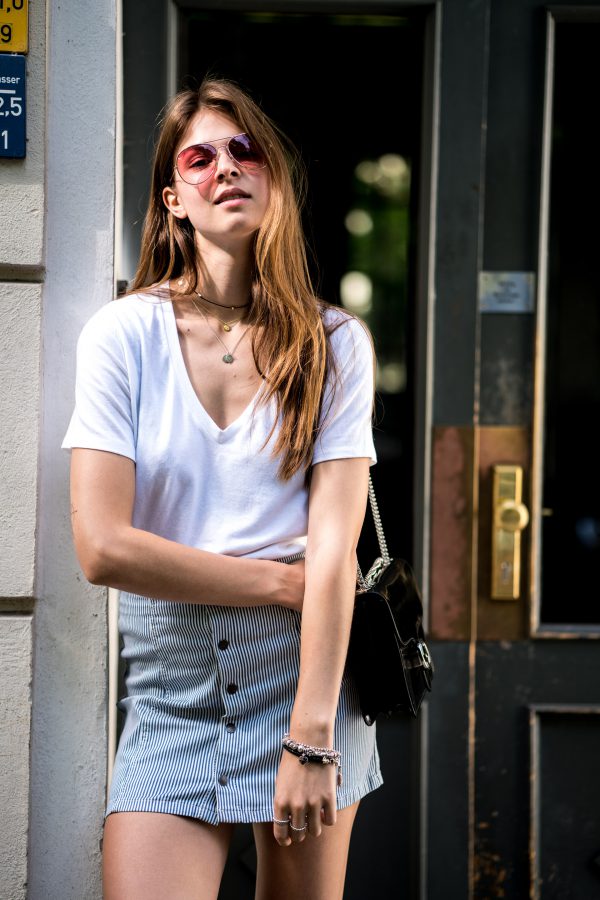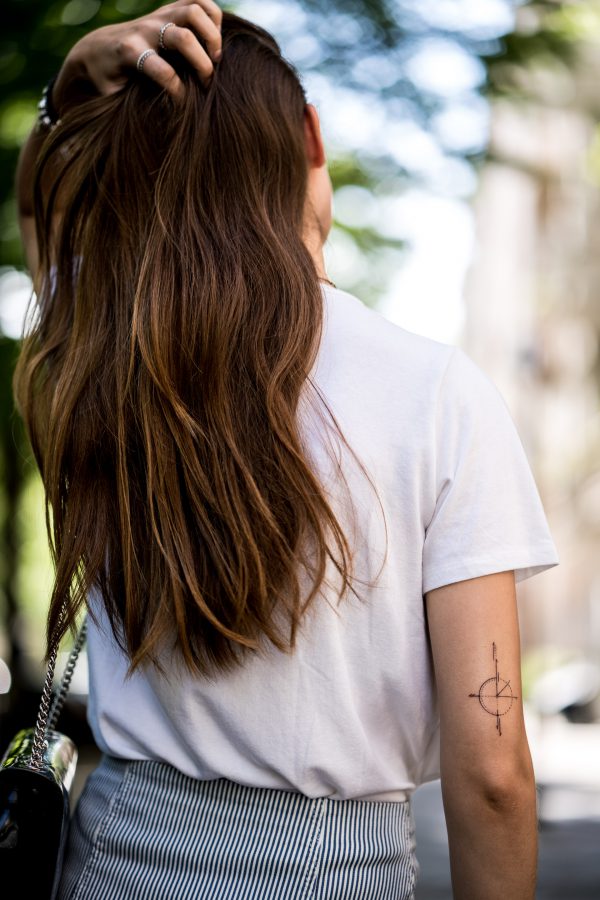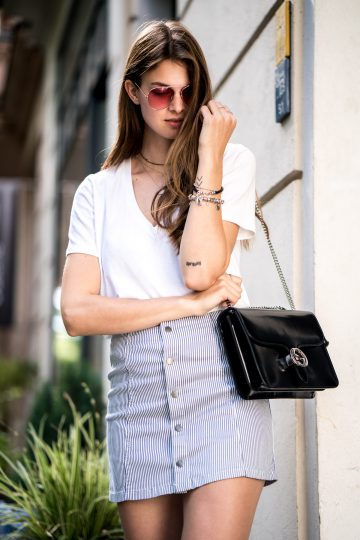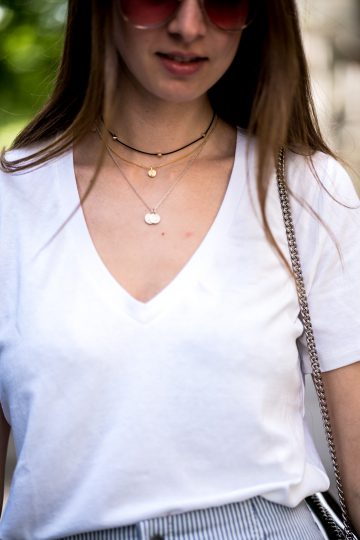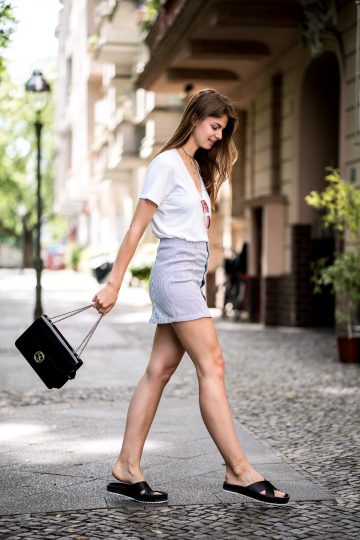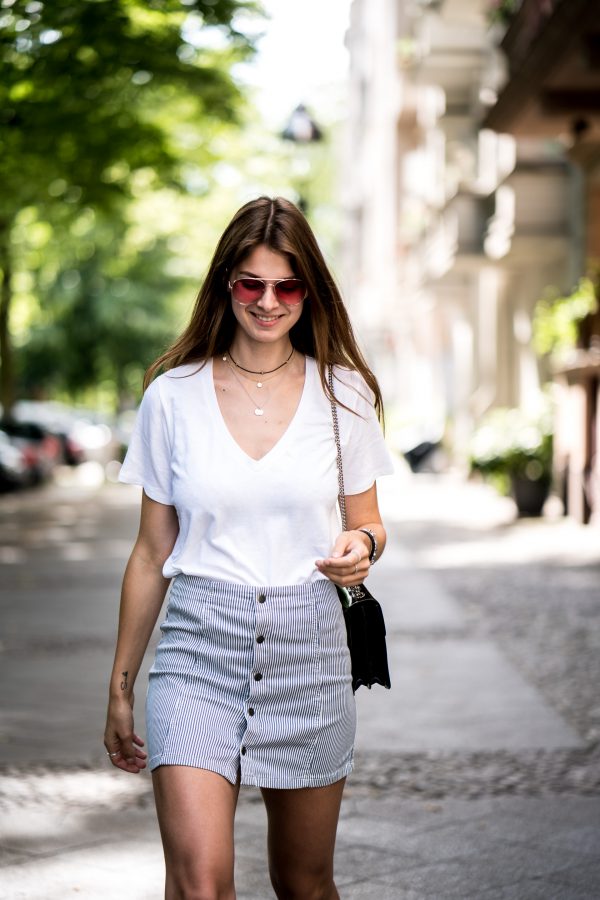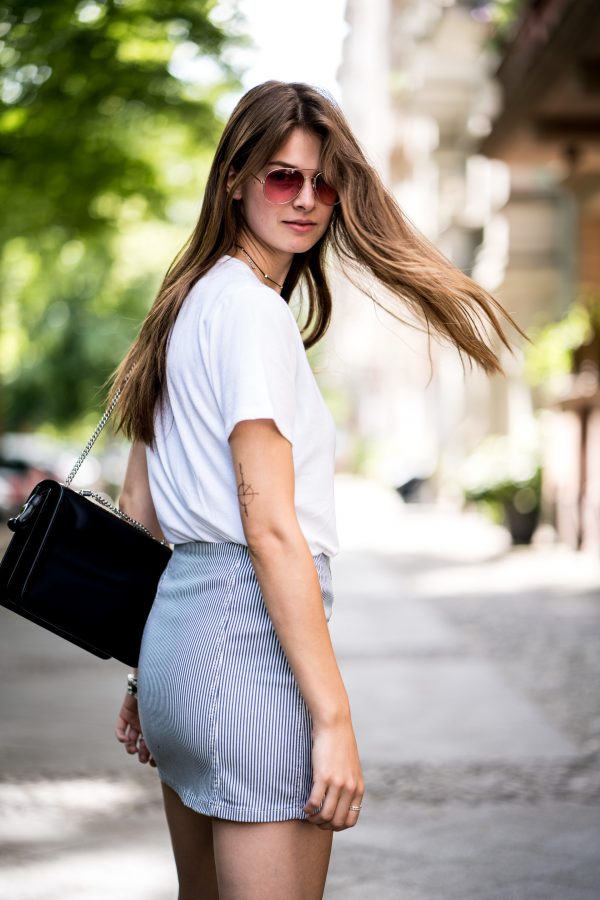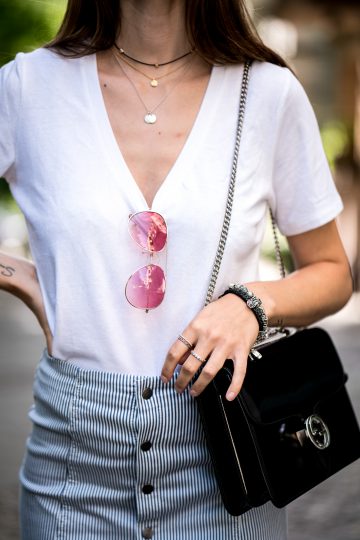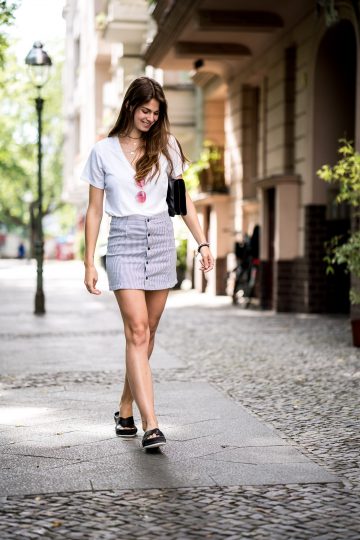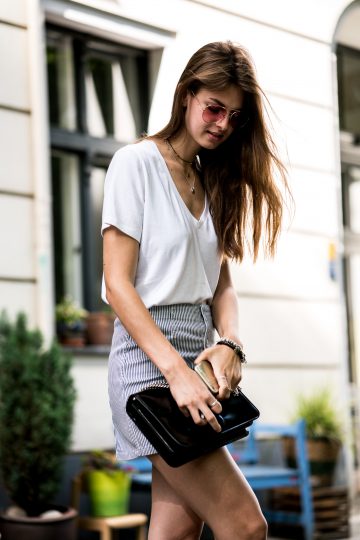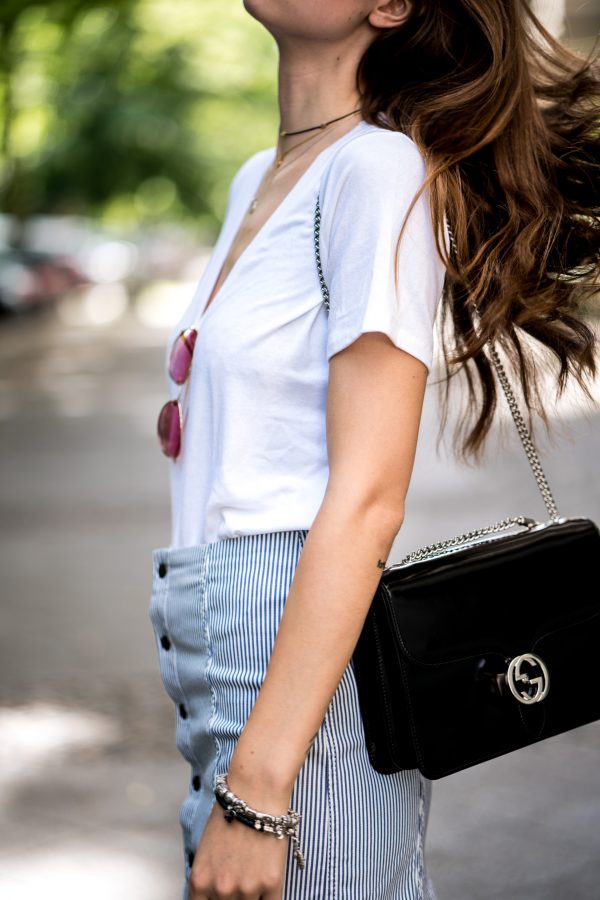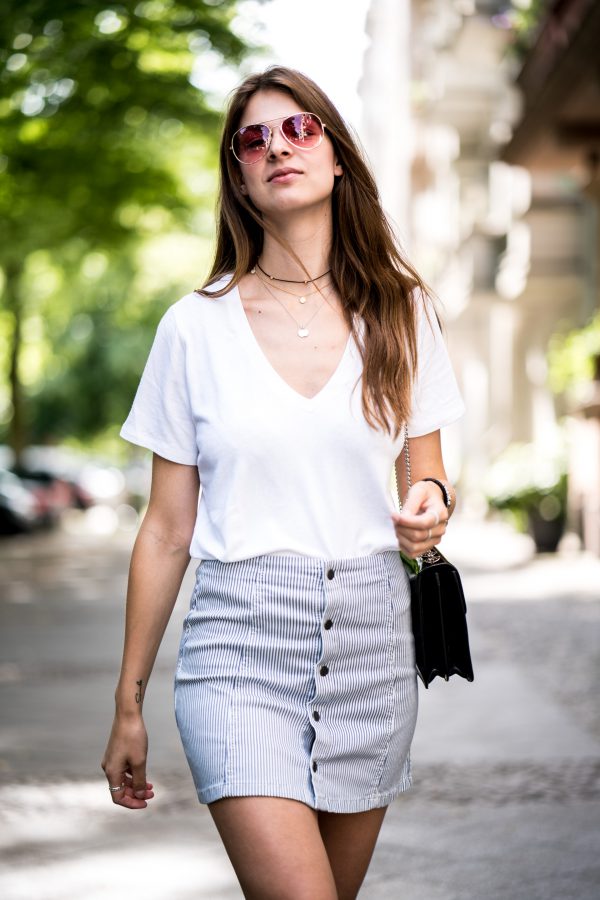 Sponsored products: sunglasses, T-Shirt and skirt from Subdued, Schuhe from Agilis.