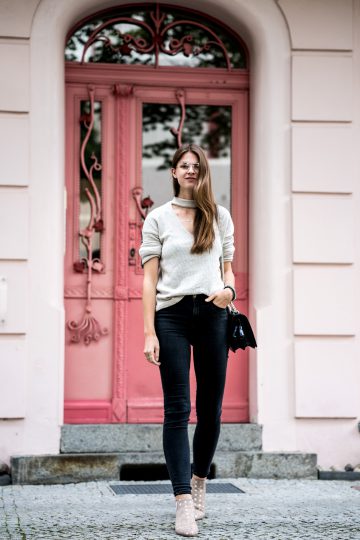 Happy Wednesday everyone! Once again, the weather in Berlin is very moody. One day it's hot and sunny and the other one it is windy and much colder than it was the day before… too bad I have only summer outfits in mind I want to share with you. But complaining doesn't get us anywhere and that I have to wear some less summery outfits some days, doesn't mean that I won't wear all the summer outfits I have in mind at all. I just have to postpone it… and plan new outfits for the colder summer days here in Berlin. Since I am actually not in the mood for warmer outfits, I am keeping it very simple these days. I am wearing mostly basics and try to spice them up a little bit by adding some accessories and eye-catching details. In the following you can read more about one of these outfits and, of course, you can also have a closer look at the pictures we took for you guys.
V-Neck Choker Sweater and Fake Glasses
The main part of this outfit is very simple: V-Neck Choker Sweater and black jeans. Due to the choker detail, the sweater looks a little bit more interesting, but nevertheless, I had to add a few more accessories and details to make the whole outfit look interesting. I was wearing the pieces of jewellery I am wearing every single day because I feel most comfortable in those and I actually feel a little bit naked when I am not wearing them. In addition to the pieces of jewellery, I also added a pair of fake glasses, my Agneel bag and a pair of Chelsea Boots with star pattern I received a couple of days ago.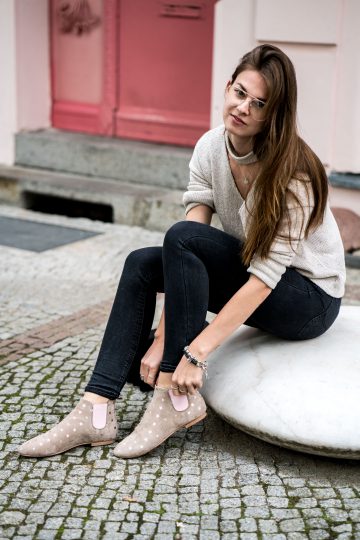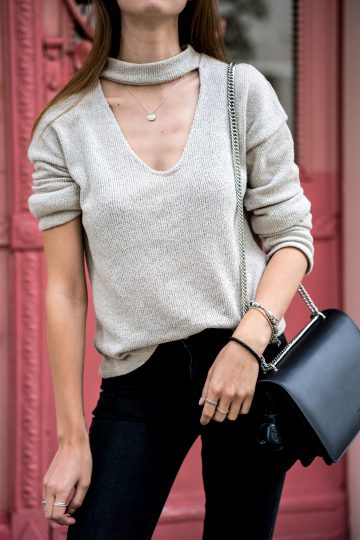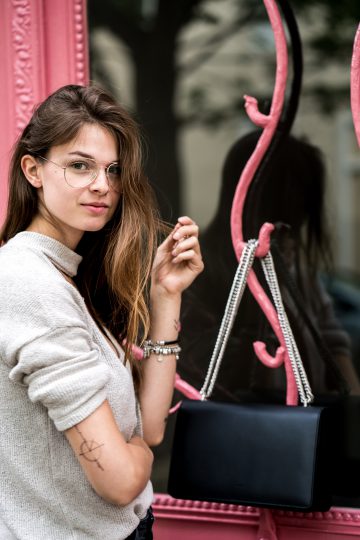 People love them, or they hate them: fake glasses. I actually need glasses, but I don't have a pair of glasses in this shape – and I really want one! When I saw this one at the Subdued store, I couldn't resist even though I actually think it is a little bit strange to wear glasses with plain glass… I got them anyways, and I am happy with this decision because these glasses top off so many outfits. It's only one accessory, but it can change a whole look, don't you agree? How do you think about fake glasses?
Next, let's talk about the Chelsea Boots I got from Crickit the other day. I really like Chelsea boots, but when I received these, I first wasn't sure whether I like them or not because they are actually shorter than I expected them to be. Of course, they look very nice, but this length is a little bit difficult when you're having as big feet as I have (I have EU size 42…). I tried them on and damn it, they are super comfortable, and they fit perfect! But well, they really don't go well with shorts, dresses or skirts. So I think I can only wear them with jeans. Otherwise, my feet would look even bigger haha. But I really like them in combination with a nice pair of jeans. What do you think?
By the way, one of the reasons I chose the V-Neck choker sweater is that it works perfectly with the boots. And I created this outfit starting with the boots. I thought I wouldn't have a lot of opportunities to wear them in summer, so I took the very first opportunity and wore them on one of those colder summer days here in Berlin.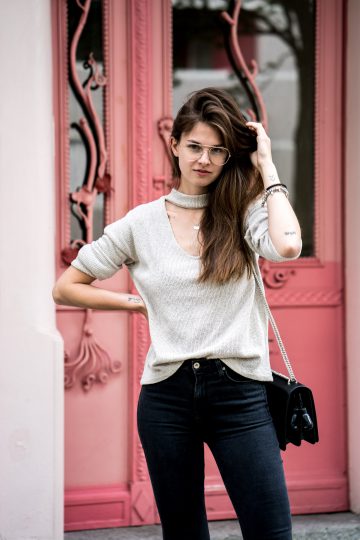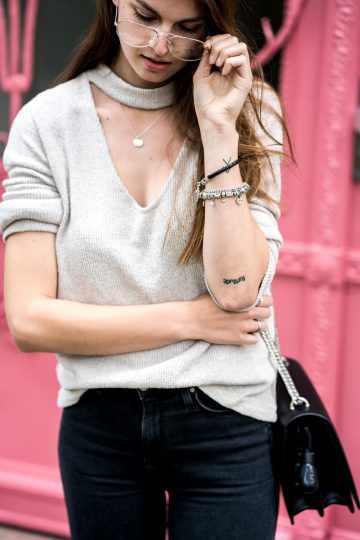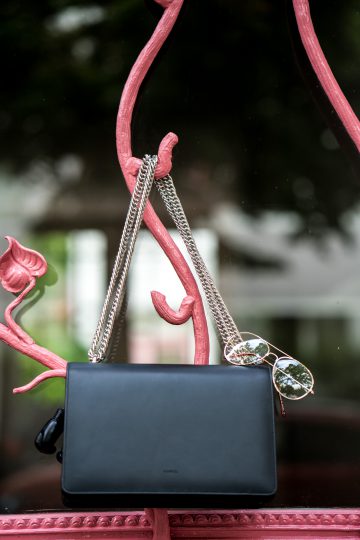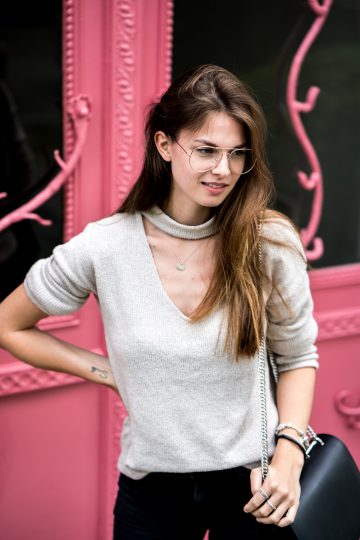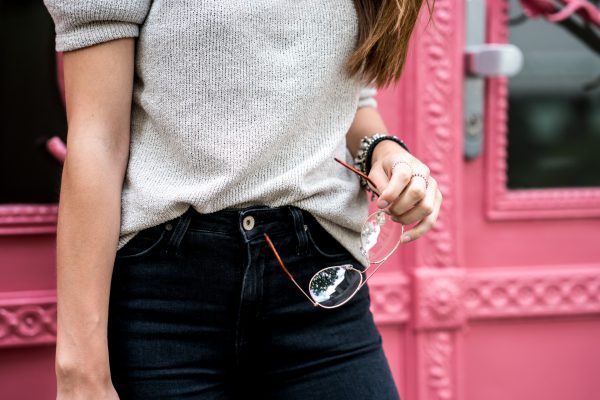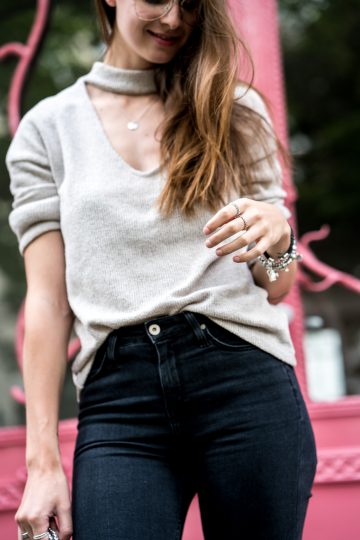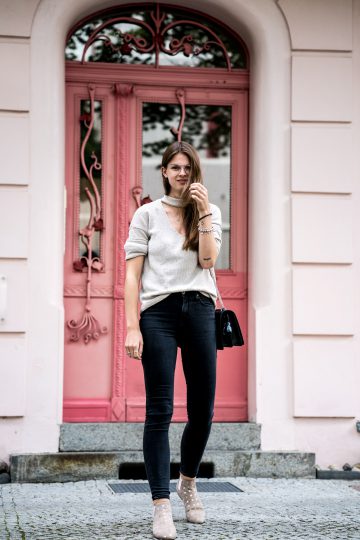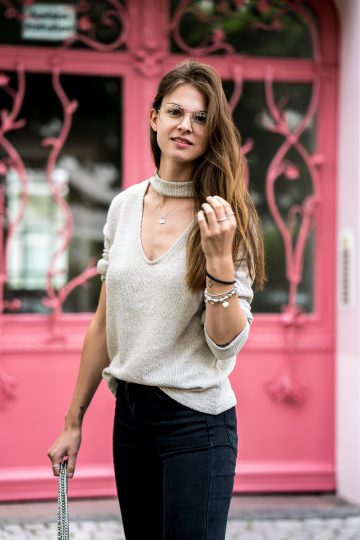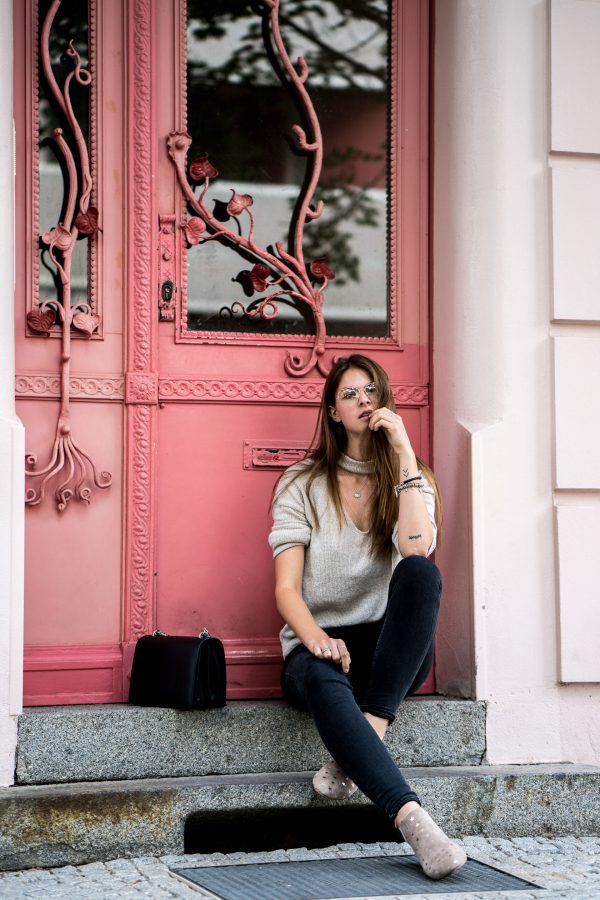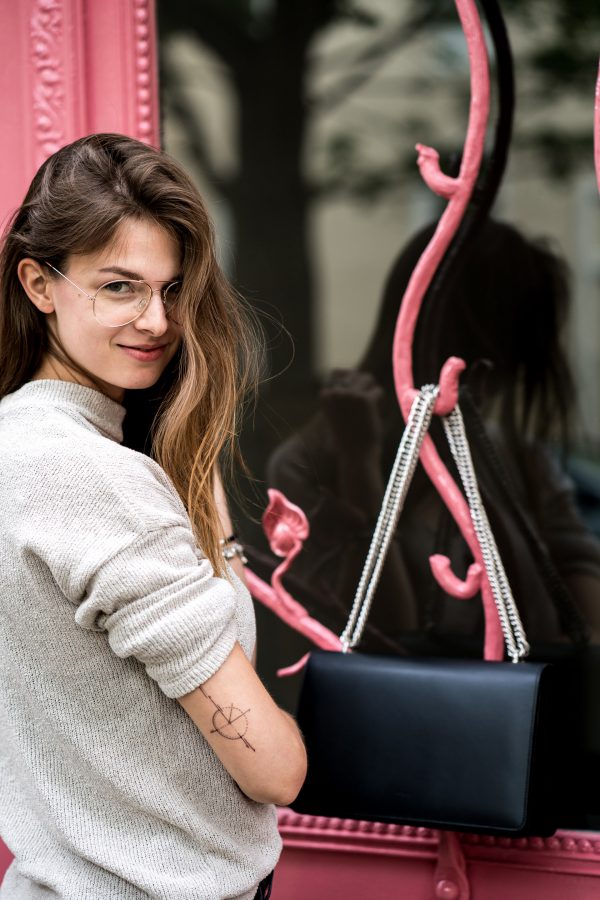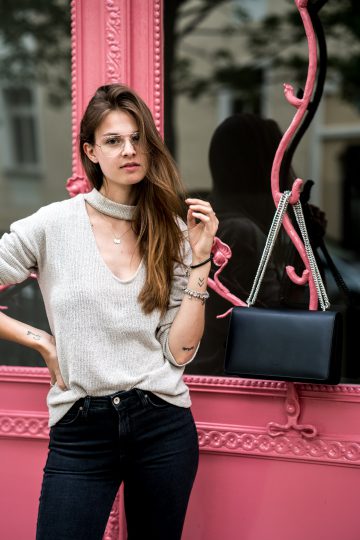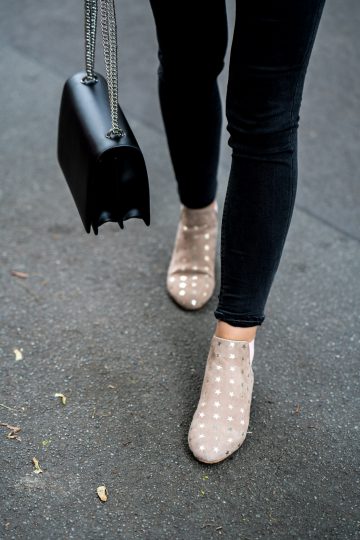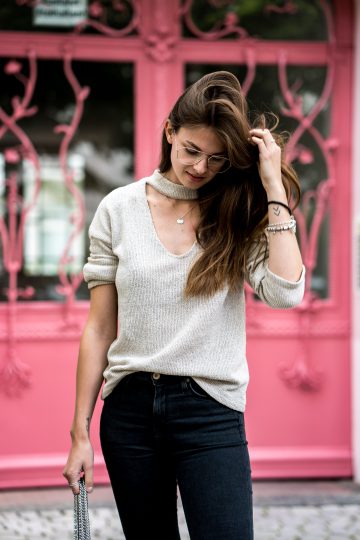 Sponsored Products: Subdued Glasses, Lee Jeans, Agneel Bag, Crickit Boots.