It's Friday, time for the last outfit post this week. The weather has been moody lately, so we had a couple of colder days, but we also had some very warm summer days here in Berlin. During the warmer summer days we tried to take outfit pictures every day, and I think that worked very well. Even though some days it was almost too warm to take outfit pictures. You need to know, that taking outfit pictures when you are all sweaty and shiny isn't exactly fun! 😉 But at least it still is better than taking outfit pictures when it is freezing cold so that I won't complain about it at all. Taking outfit pictures in summer is so much more fun than in winter, and I actually enjoy it a lot. I feel like I am more creative and happier and that you can see this in the pictures. At least I can see it. I think the reason is, that I feel more comfortable in summer and for me, it is easier to put together a nice summer look than a winter look. In winter I usually wear the same boring clothes every day, I usually don't wear a lot of colours, and even my outfit combinations are a little bit boring. But in summer I enjoy wearing colours and prints, and that is only one factor that makes the outfit pictures look more appealing. Today I am sharing one of those summer outfits I like a lot.
Floral Off-Shoulder Dress
It actually is a very simple outfit combination, because it is only a dress, a pair of shoes, sunglasses and a bag. And, of course, I also added some pieces of jewellery. But that's actually it. In summer we don't have to wear several layers to create interesting outfits, we need only one beautiful piece and have to combine it the right way.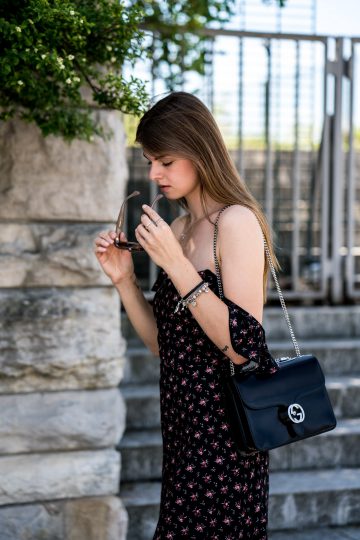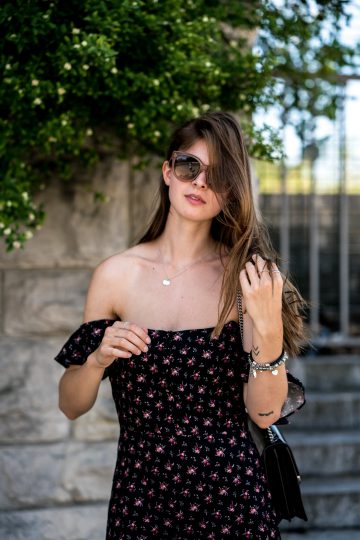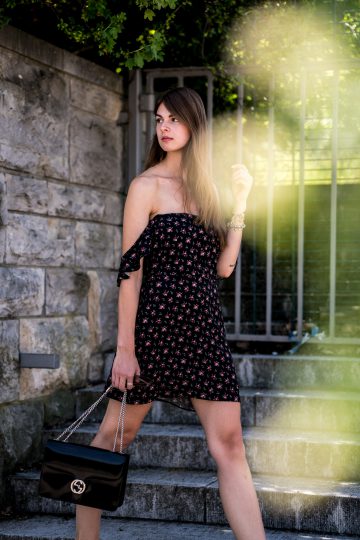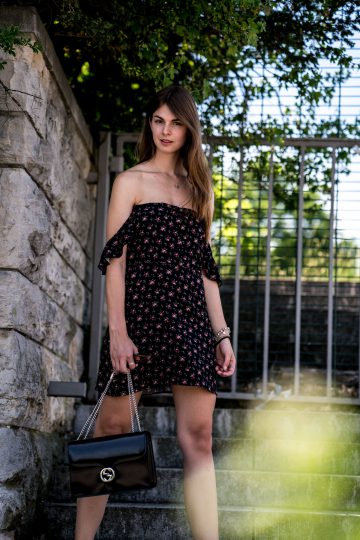 And in this case, the right way was to keep it simple. The dress has a lot of details such as the off-shoulder part or the floral print, that's why it doesn't need a lot of accessories. I only added a pair of sunglasses, my favourite Gucci bag and Birkenstock shoes, which my boyfriend chose! I was first wearing another pair of shoes and believe it or not; he likes the other shoes I was wearing even less than my Birkenstock. The Birkenstock simply were the lesser evil 😉
My Must-Haves this summer
As you guys know, I always try to keep it simple. At the same time, I don't want my outfits to look boring, and it is not always easy to create simple outfits that look interesting. What usually works for me are clothes with at least one special detail. This detail can be a nice print, an off-shoulder cut, ruffles, cut-outs or a one-shoulder cut. These are only a few examples, but they're the details I enjoy wearing the most at the moment. And these details are absolutely on trend right now, so you can find them everywhere. The dress I was wearing the other day has two details that make the outfit look less boring: off-shoulder as well as an interesting print. Imagine this outfit with a simple black dress, wouldn't it look much more boring? Oh yes, it would!
You see, creating interesting outfits without wearing several layers isn't that difficult. It is all about the details… so even though we all need "perfect" basics in our closet, we also need simple pieces with details. We need pieces which speak for themselves and don't need a lot of accessories to look interesting.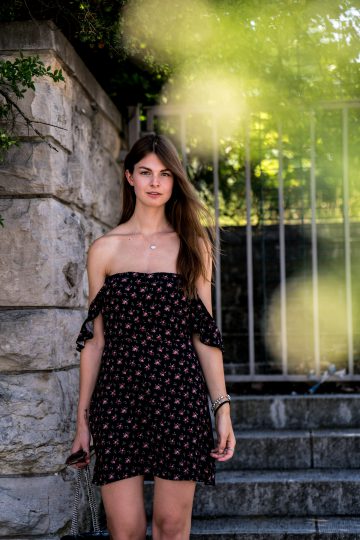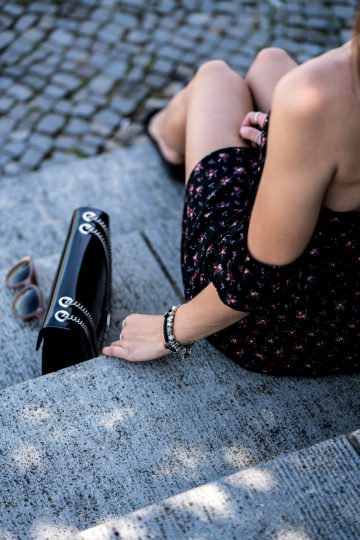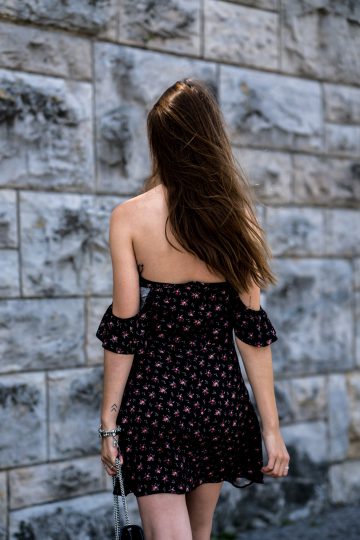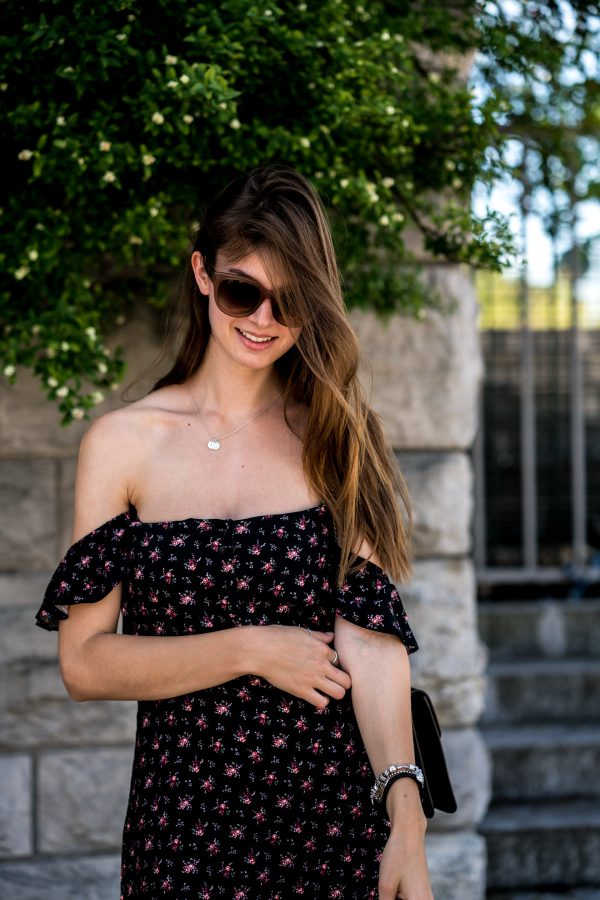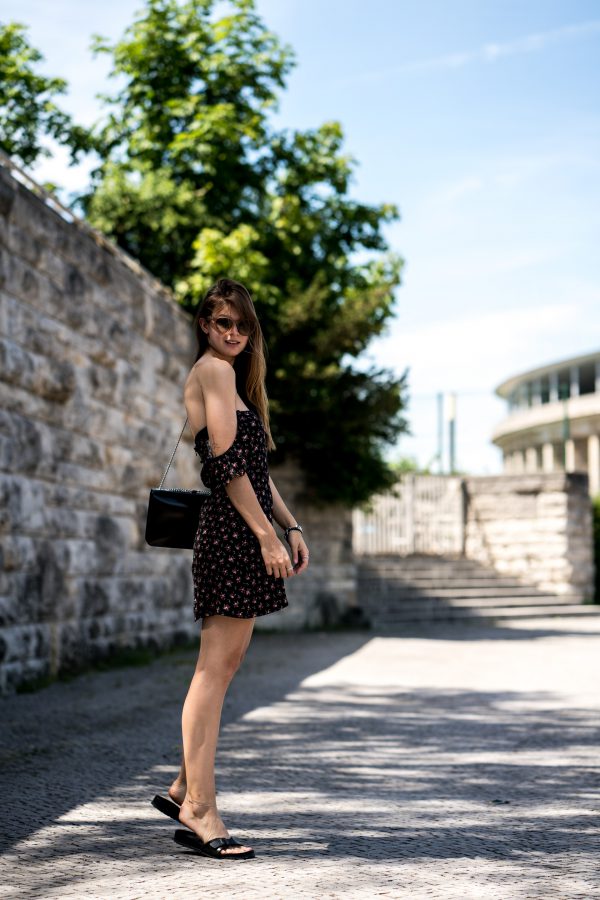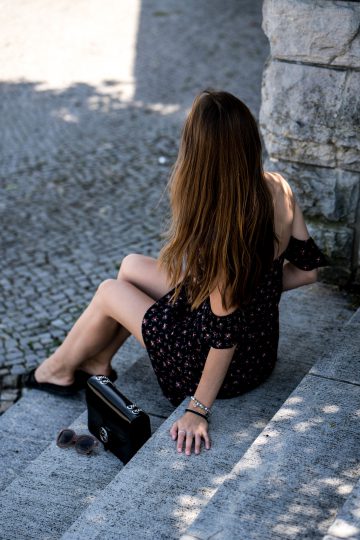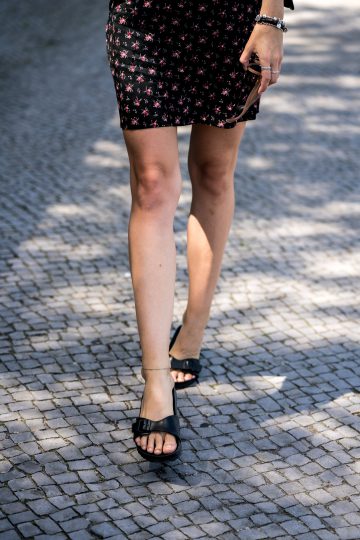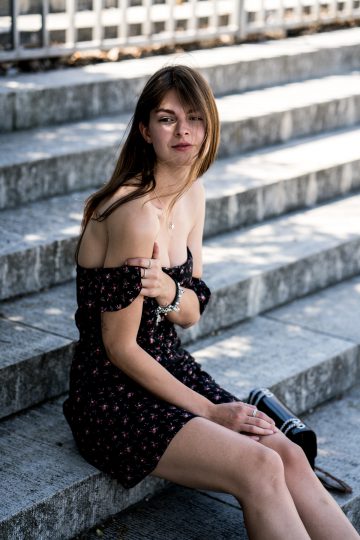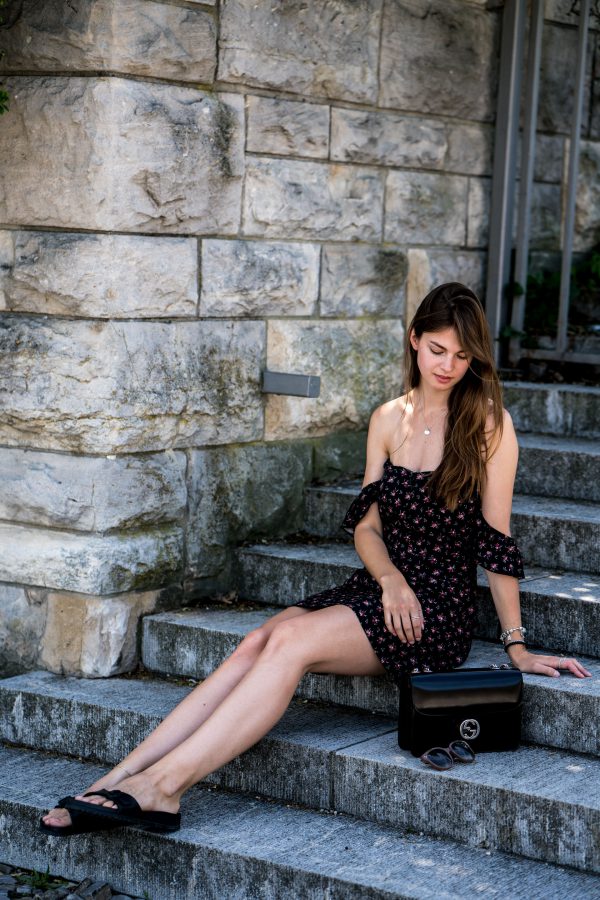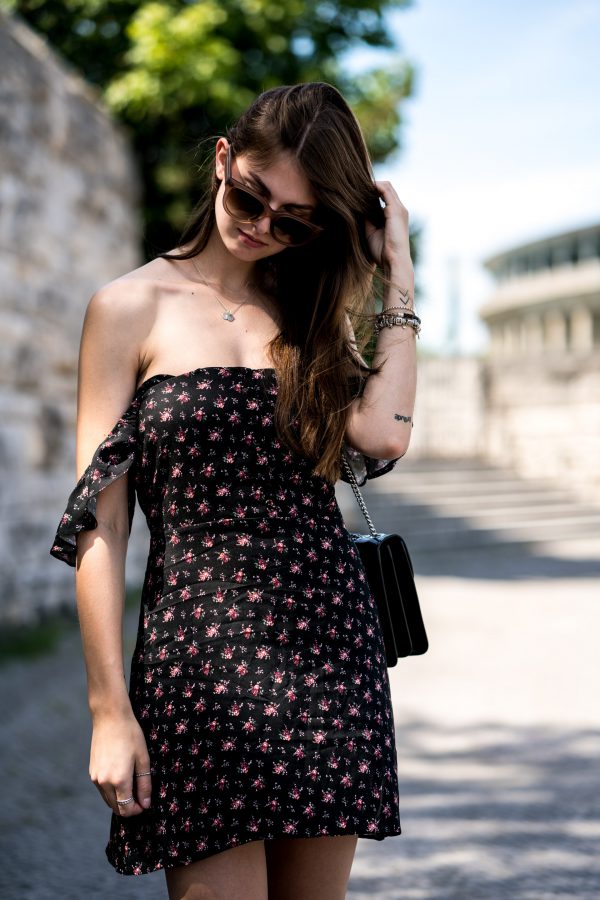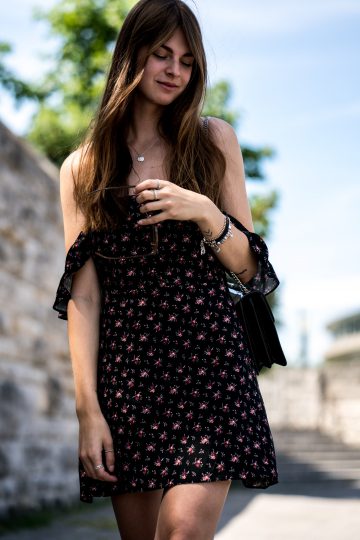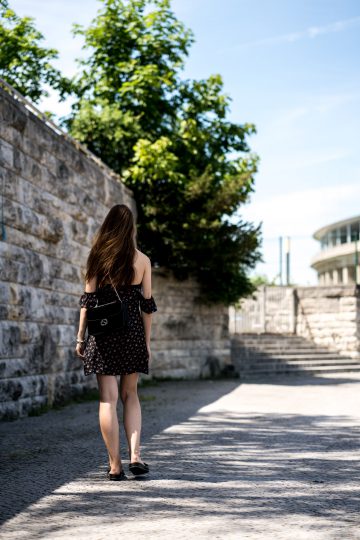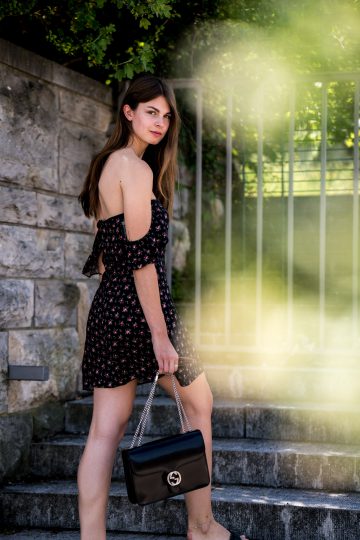 Sponsored Products: Missguided Dress.