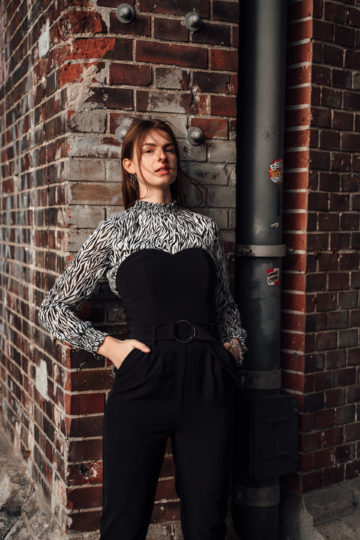 The week is coming to an end, and as I promised at the beginning of the week, I will start sharing content from Cape Town next week. But this week was all about winter outfits and looks I was wearing during as well as after Berlin Fashion Week and just before our travel to Cape Town. I already mentioned that I was wearing only two out of three outfits I shared this week during Fashion Week in Berlin. The other one was a very casual outfit I would only wear in my everyday life. This doesn't mean, that my Fashion Week outfits weren't casual. They actually were, because I didn't feel like dressing up and wearing something super fancy. I tried to put together casual outfits I would also wear on a daily basis, but for Fashion Week I wanted to add a little twist or at least one or two more eye-catching pieces to create an interesting outfit.
The outfit I am sharing with you today is the least casual, and that's why I am sharing it last. It actually is a party outfit I put together, and I worked around this off-shoulder overall. It was way too cold in Berlin to wear this overall without anything underneath or on top. I wanted to try something different, and this is was I did:
Combining an off-shoulder overall with a zebra print blouse
This idea actually popped up in my head super last minute. I was looking at this off-shoulder overall and couldn't think of a good way to wear it without freezing. I had this zebra print blouse hanging right behind it, and I thought that those two pieces look pretty good together and that's why I decided just to give it a try. I put on the blouse, the overall on top and as you can see I liked the look a lot.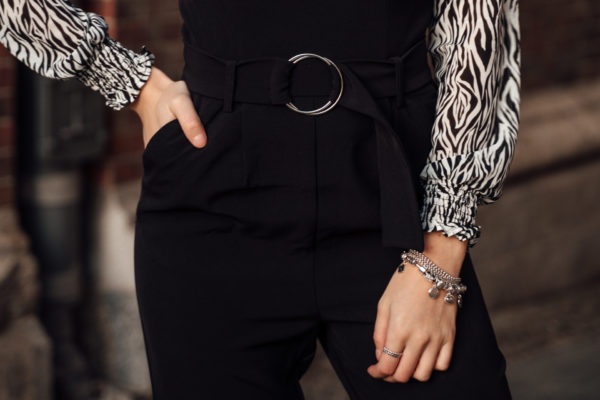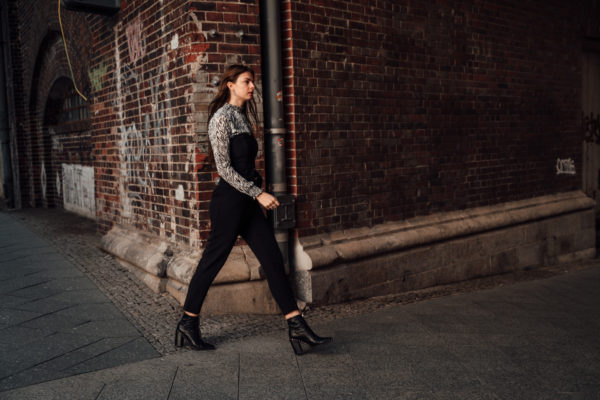 I actually think it's such a good idea to wear your off-shoulder pieces you usually only wear in summer in combination with a blouse or maybe even a sweater underneath. And I don't know why I didn't think of this earlier. From now on, I will definitely do it more often. It creates a really nice look plus you will stay warm even when wearing something off-shoulder in winter or on cold autumn or spring days.
Animal Print Trend: Zebra
I mentioned before, that animal still is one of the big trends and while we were wearing snake and leopard print all summer, autumn and winter in 2018, you can now see a new animal print everywhere: the zebra print.
I have to admit, that I first was a little bit sceptical whether I would like it or not. But now that I have seen it a couple of times (and also already have three pieces in zebra print) I like it more and more. I think it looks much chicer than snake print and is a great change to all the leopard print pieces I have in my wardrobe.
Zebra print is available in many different colour ways. But for now, I will just stick to the simple black and white zebra print. Maybe I will also add some more colourful pieces to my wardrobe later this year, who knows. But whenever there is a new trend, I wait a little bit to see whether I like it or not and when I decide to give it a try, it's the safest to try the most simple styles first. And in this case, it means wearing black and white zebra print pieces first and see if it is a trend I will wear a lot before getting bored with it.
How do you like the zebra print trend? And what do you think about the way I combined this off-shoulder overall?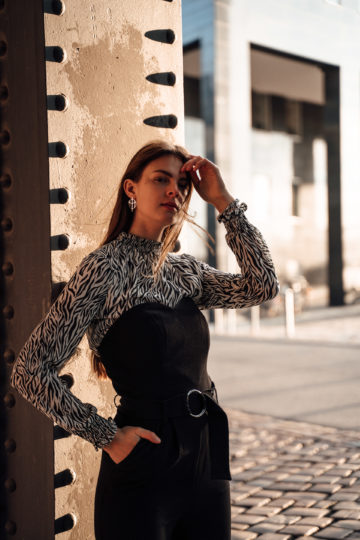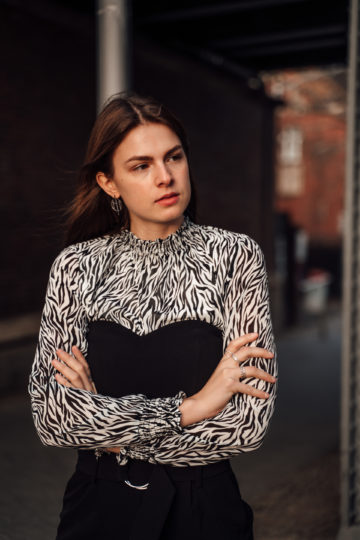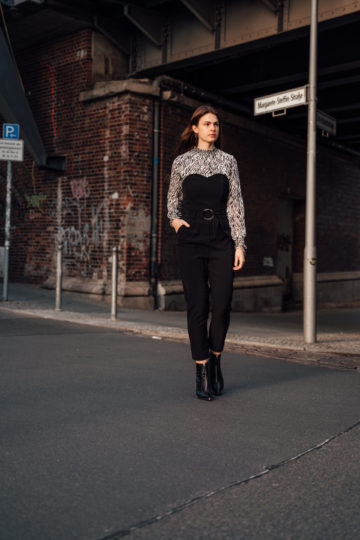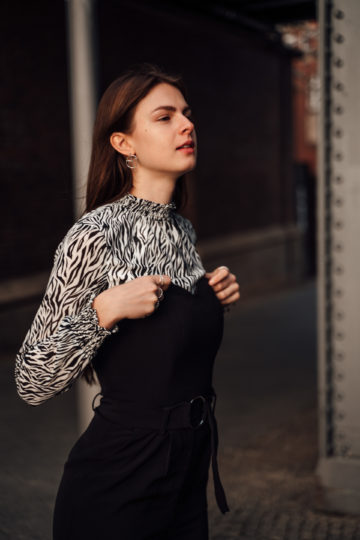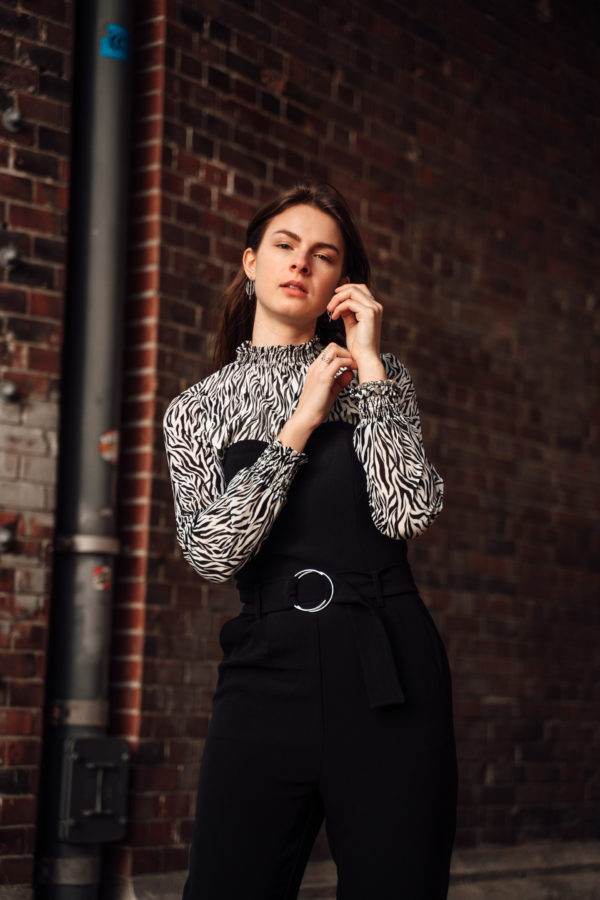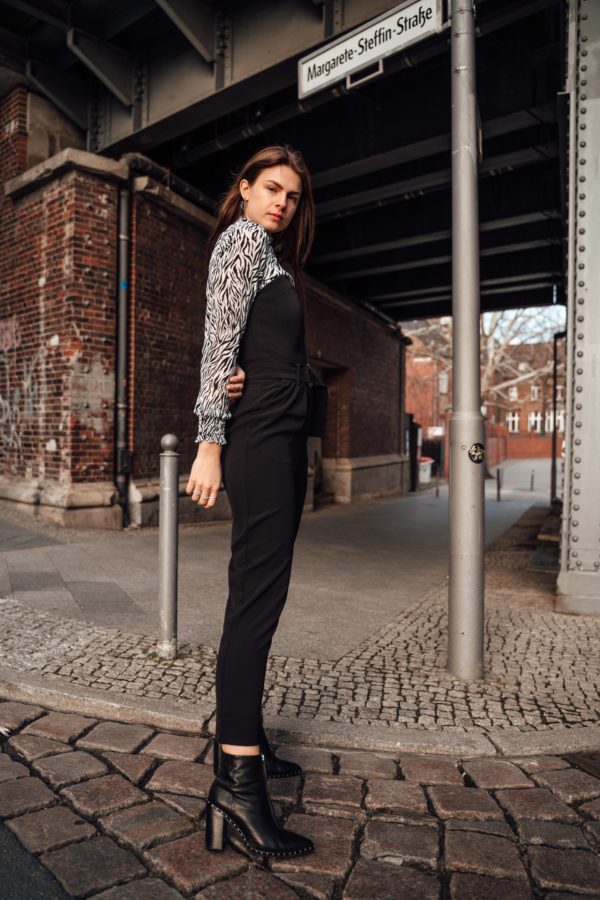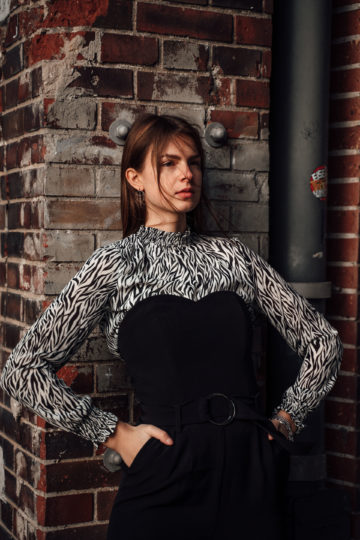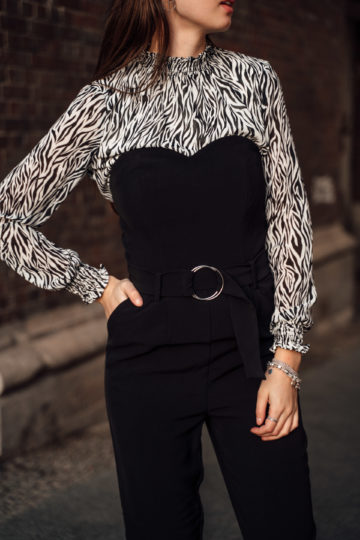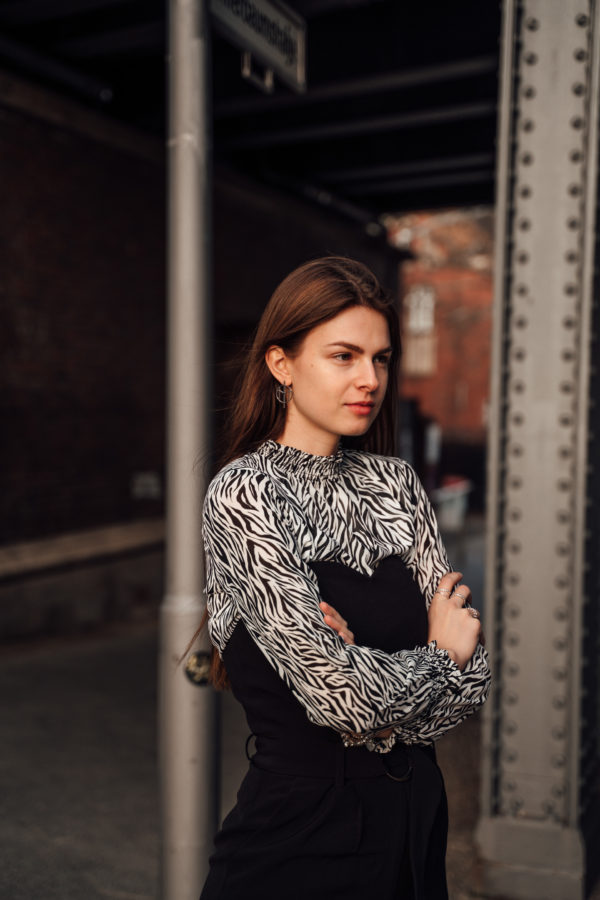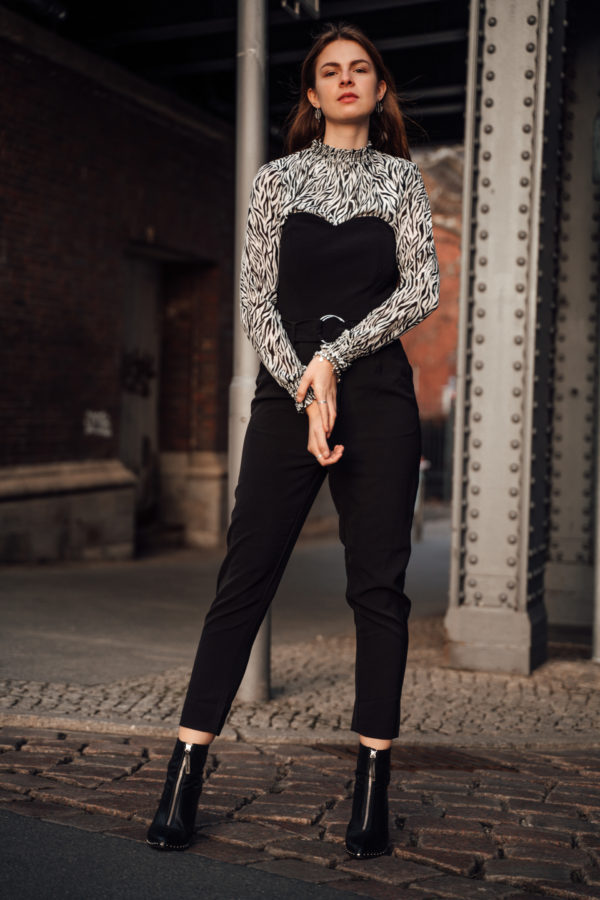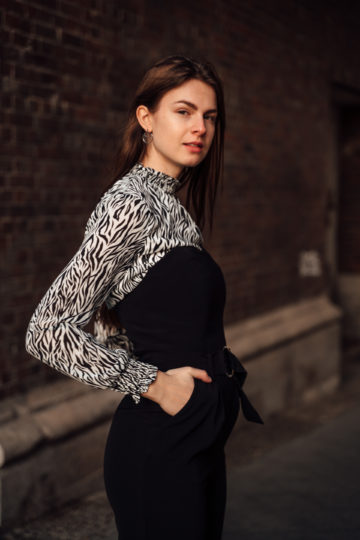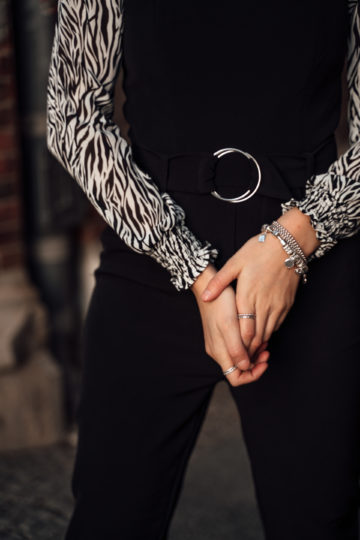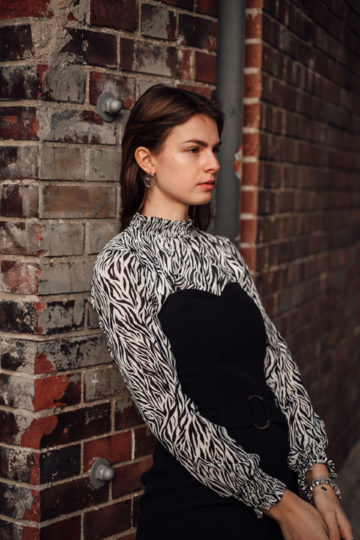 *Ad, brands named – Vila Blouse || Vila Overall || Sol Sana Boots