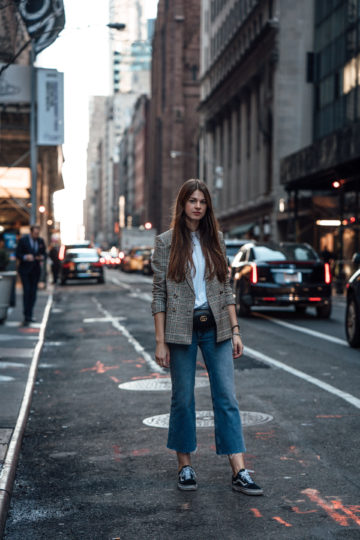 Happy Tuesday everyone! It's been more than a week since I came back from New York, but so far I have shared only one outfit. I want to change that this week by sharing two of the four outfits I was wearing in New York. And next week I will share the last outfit. I am currently also working on all the vlogs I filmed the last months including New York City, but that's another story to be told.
Today's post will be all about the outfit I was wearing on our second day in New York. We were so lucky with the weather, and after a very cold first day, it was quite warm on the second day. It was warm enough to walk around in a blazer only, and I didn't need the jacket I had with me. It actually was way too warm with the jacket on.
Wearing a pair of cropped flare jeans and a plaid blazer in New York
This look actually is one of my favourites from New York. I LOVE this blazer. It is not a secret that I feel very comfortable in blazers, but this one is the one I feel most comfortable in by far. I love the cut, the print and just everything about it. And guess what? I have been wearing it at least once a week since I received it 🙂
I combined my new favourite blazer with a pair of cropped flare jeans, which I first wasn't too sure about. I like the cut a lot, but I thought it might be a little bit too short for my height – tall girl problems as always. I wanted to give it a try anyway and just had to find a pair of shoes that would work with the cut and the length.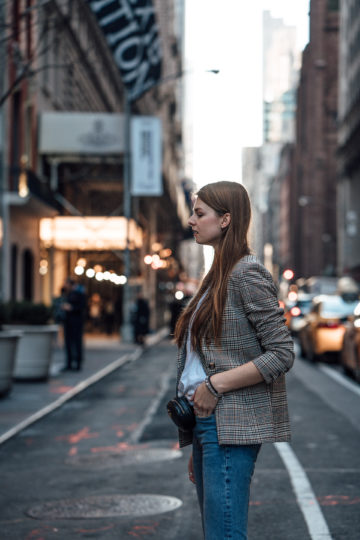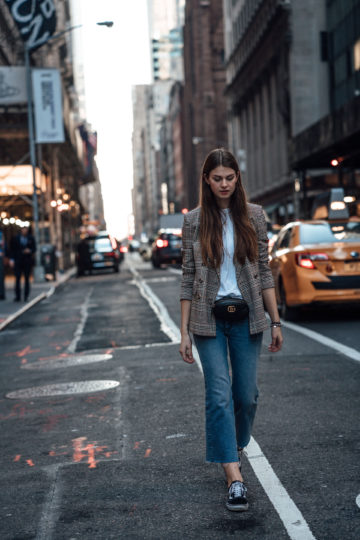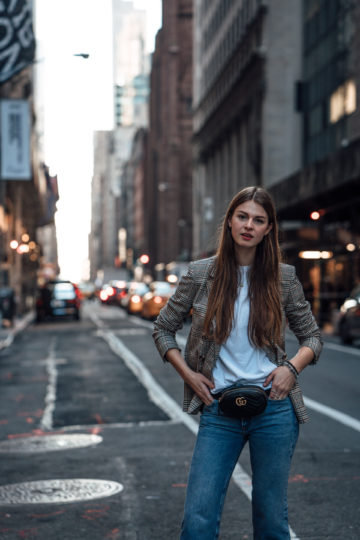 I actually would have worn a different pair, if I had all my shoes with me in New York, but I hadn't, so I ended up with wearing my black sneakers from Vans. They just were the best option.
To finish off this look, I put on a white shirt, and I borrowed Vanessa's belt bag from Gucci. It is a very casual yet chic outfit, perfect for a day in New York City. How do you like it?
New York Day 2
Thursday was our second day in New York, and it was Vanessa's birthday – the reason for our trip to New York. We started the day with breakfast at the apartment and went straight to a tattoo studio afterwards. Unfortunately, it wasn't me who got a new tattoo, but Vanessa got her very first one 🙂 And even though I didn't get a new one, it was fun to be there with her and to see her getting her very first tattoo. Afterwards, we drove in the direction of 5th Avenue to do a little bit of shopping. We ended up at Victoria's Secret for a couple of hours hahaha. When we entered the store, it was still light outside and once we left it was all dark. And since it was already dark outside, we decided to go to Times Square instead of continuing shopping. I am always impressed when I am at Times Square, all the lights and advertisement as well as all the people, this place is crazy! But it definitely is something you have to see when in New York.
We were quite exhausted and very tired after another long day walking along the streets of New York, so we headed back to the apartment and ordered food instead of having dinner somewhere in the city.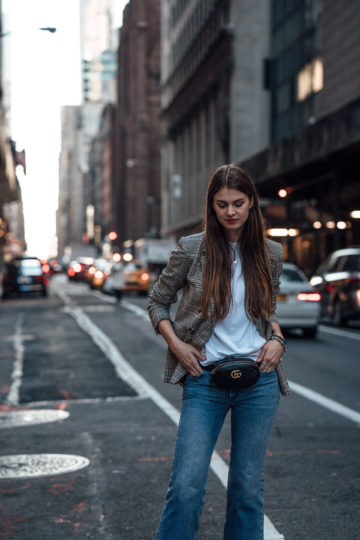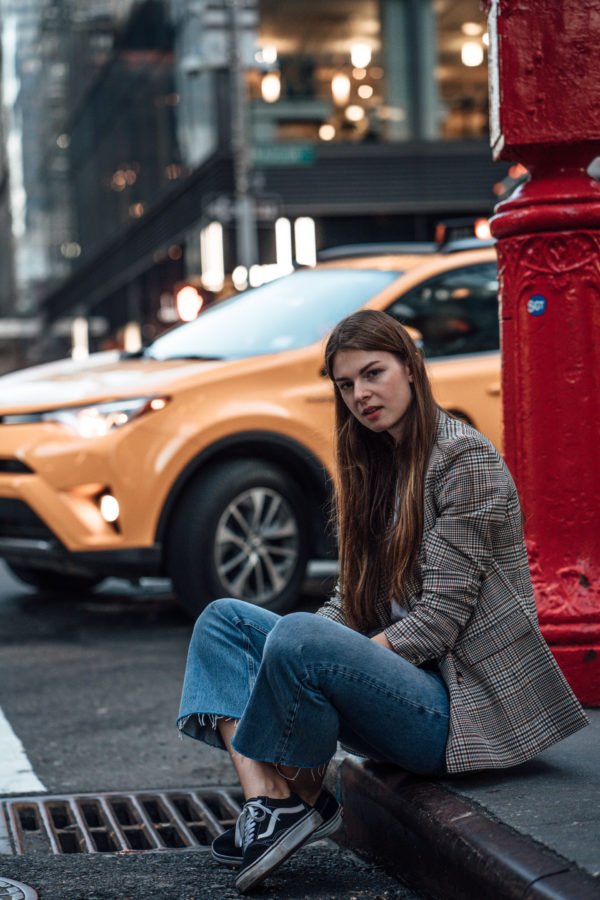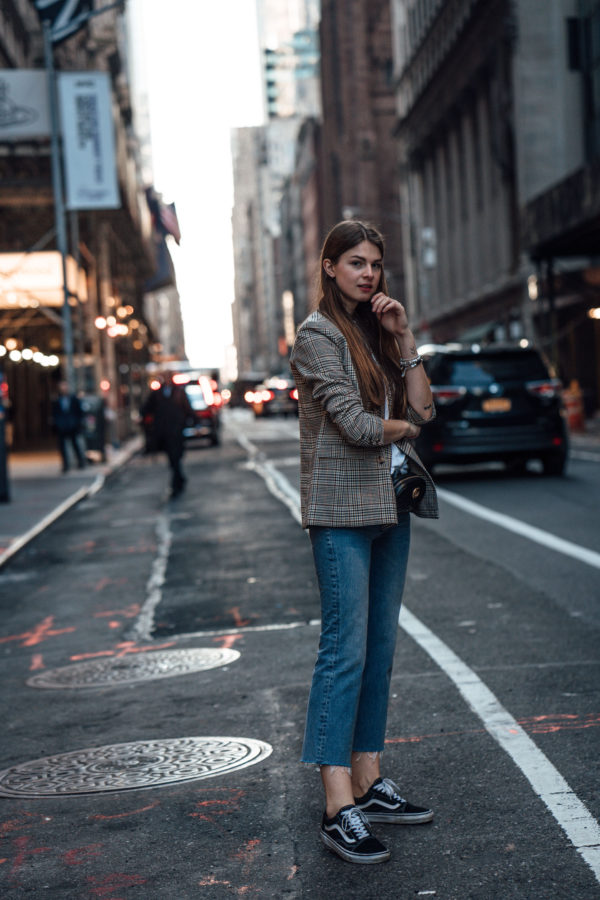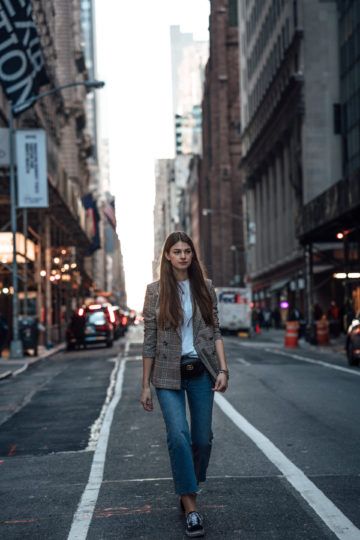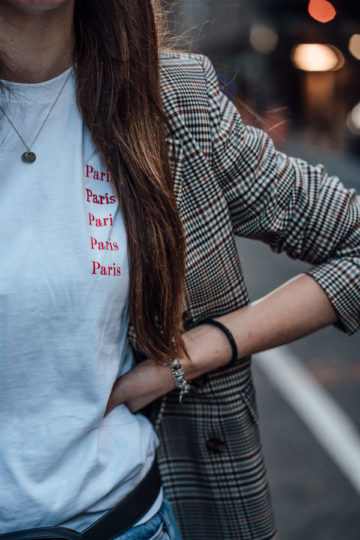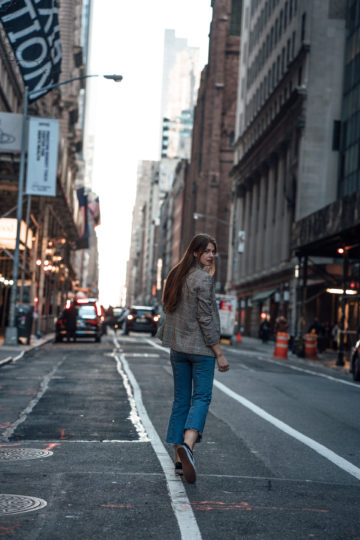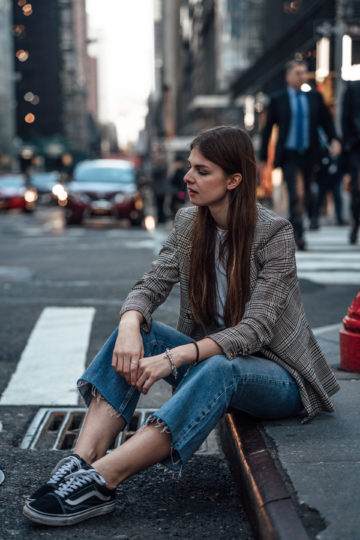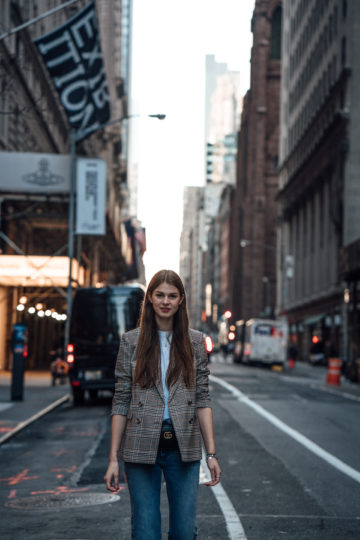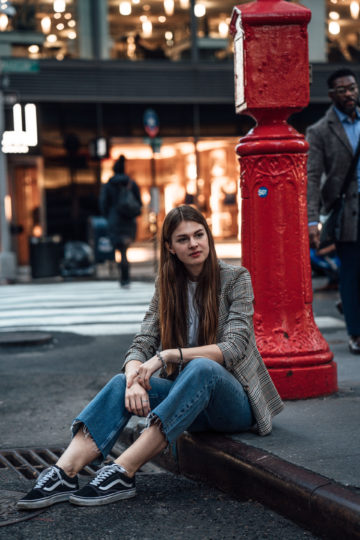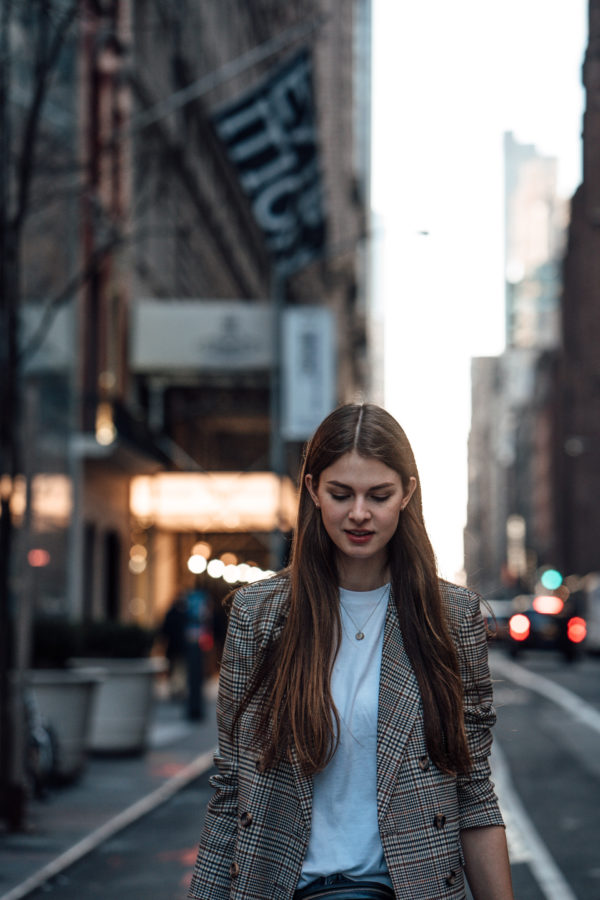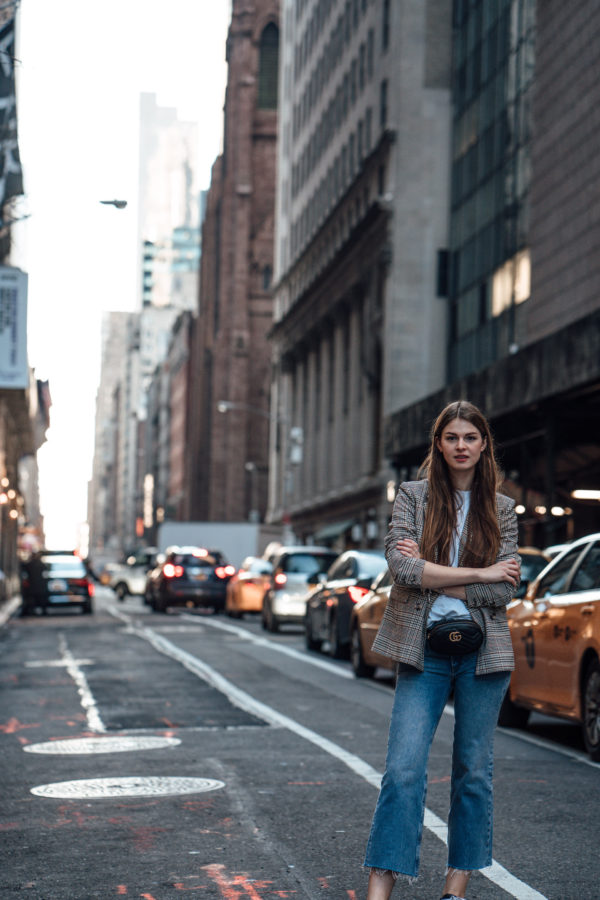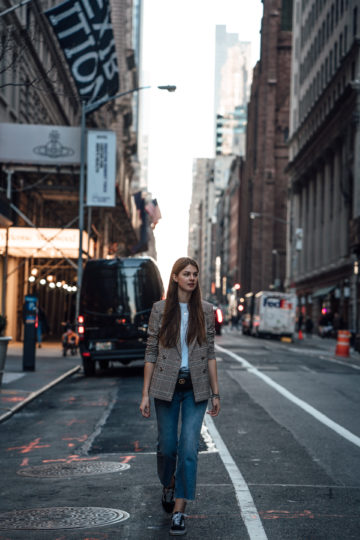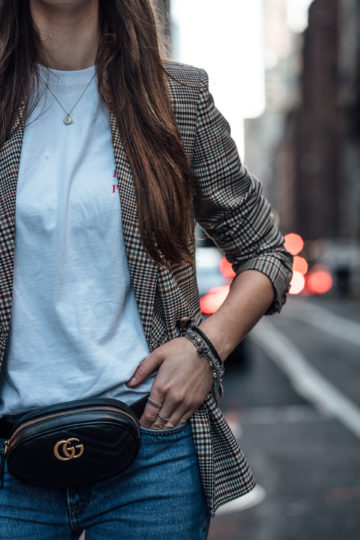 *PR Samples contained – &otherstories blazer || &otherstories T-Shirt || &otherstories jeans || Gucci belt bag || Vans sneakers