As I mentioned yesterday, this week I am sharing two more outfits from New York. You might have seen my second outfit yesterday (the first one was shared about a week ago), and today you'll see my third NYC outfit here on the blog.
It still was quite warm in New York that day; it only began to rain around noon, which was super annoying. But other than that, I couldn't complain about the weather at all. And I got to wear my new fringes shirt I received the day before the flight to New York. I had a jacket with me that day, but I took it off when we were taking the pictures because I wanted to focus on the fringes shirt entirely. If you want to see the whole look including the jacket, you can check my Instagram – I uploaded a picture of the look a couple of days ago.
Fringes Shirt and blue Jeans in New York
Since we were walking around New York all day again on our third day there, I needed another comfortable outfit. That's why I decided to wear a pair of blue jeans and my black sneakers from Vans again. The fringes shirt is the key piece of this outfit, and it adds a more interesting touch to the very casual and simple rest of the outfit. I wanted to focus on the shirt entirely, so I did not only choose a pair of blue jeans and the sneakers because they are comfortable and perfectly suitable for a day exploring a city.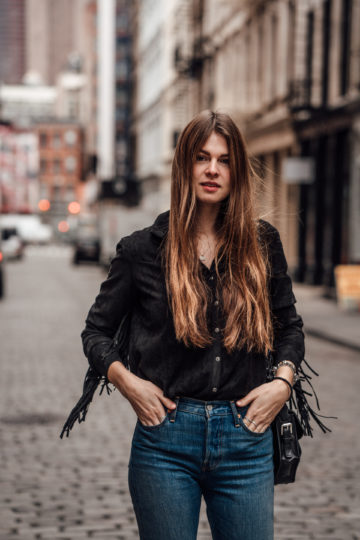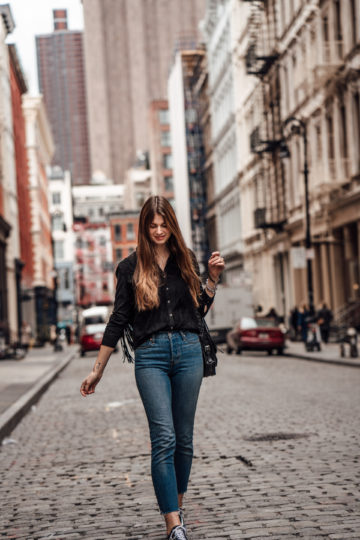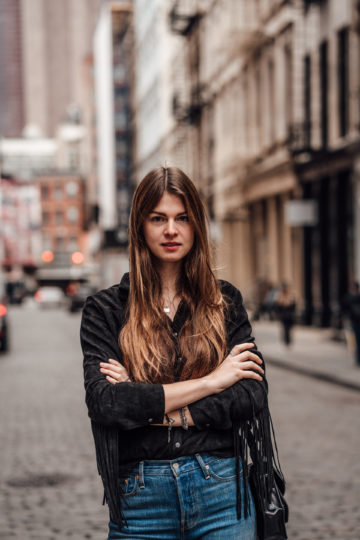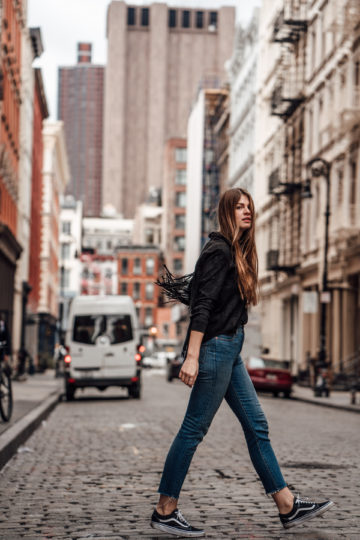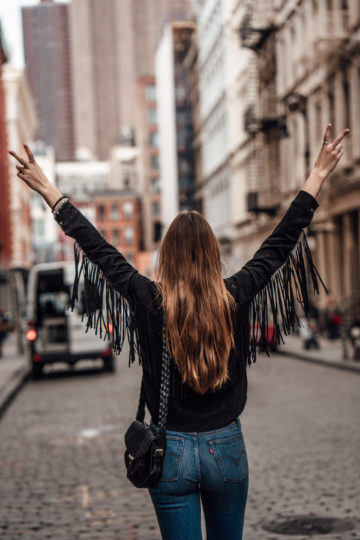 I love the combination of fringes shirts and denim, and I can't wait to wear this shirt as soon as it gets warmer and to style it with a pair of denim shorts or maybe a denim skirt. It also may look very nice with a pair of white jeans, pants, shorts or a white skirt. Perhaps I should try this combination very soon as well. 🙂 How would you style this fringes shirt? Do you like it or wouldn't you wear it at all?
New York Day 3
Our third day in New York was the day of Chinese New Year, and that's why we HAD to spend at least some time in Chinatown. So the first thing we did after breakfast was driving to Chinatown to see whether we missed the parade and celebrations or not. And well, we didn't make it in time for the beginning of the parade, but we were lucky enough to see a little bit of it before it started raining.
Since we were already in the area, we decided to walk through Little Italy and Soho as well. And Soho actually turned out to be one of my favourite districts in New York. It was my first time in Soho, and I love the architecture, the cafés and all the small boutiques and shops there. I think next time I am in New York; I would stay at a place in Soho. 🙂
The rain became more intense in the early afternoon, and even though we tried to hide from it by going shopping, we were quite annoyed after a while and decided to head back to the apartment. The plan was to go to a musical that evening, but it was already quite late once we were back at our Airbnb apartment and we didn't have any tickets, so we had to cancel that plan. So once again we ended up ordering food and staying at the apartment.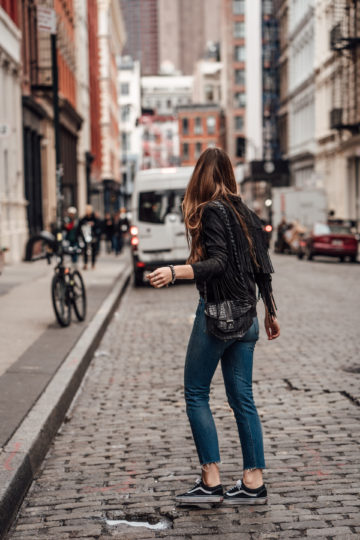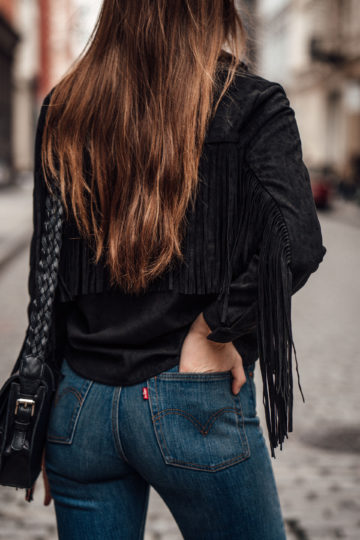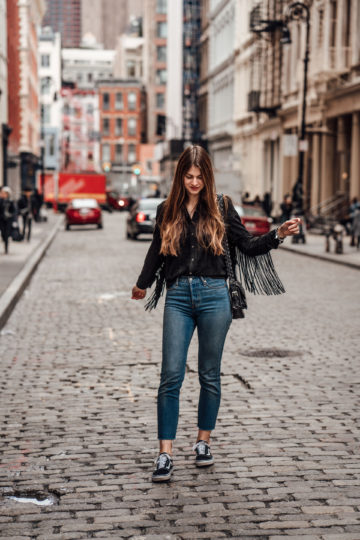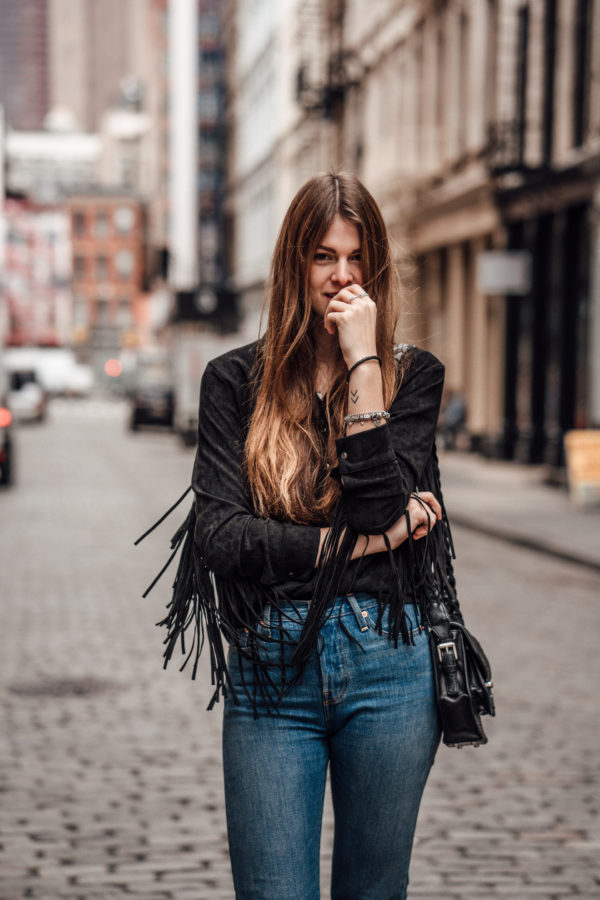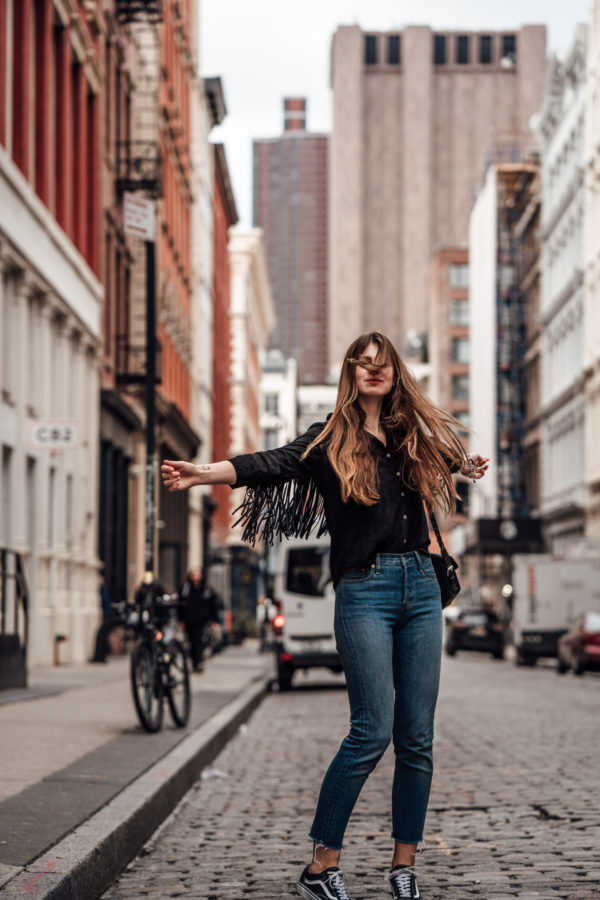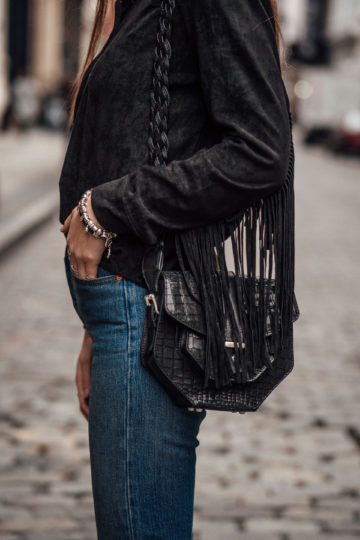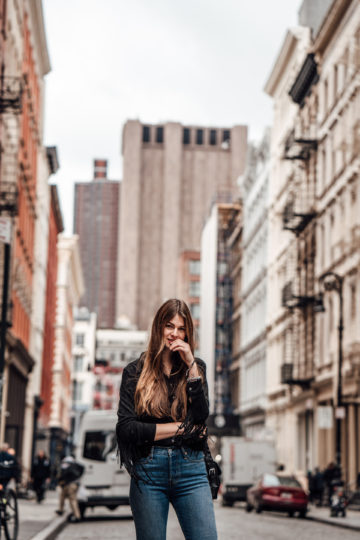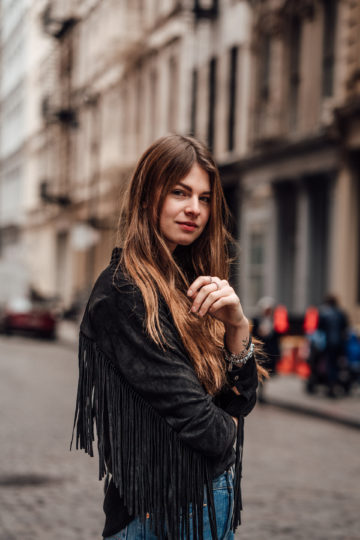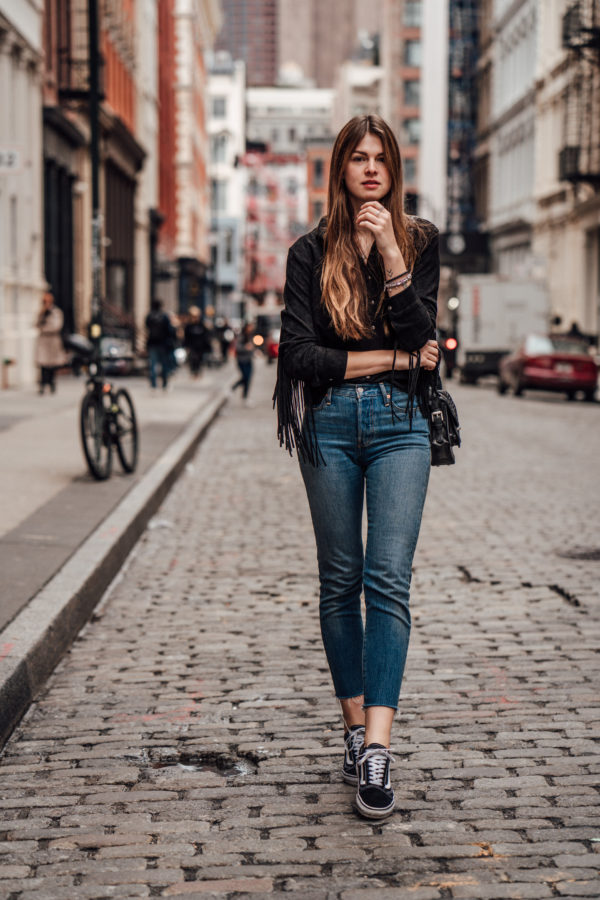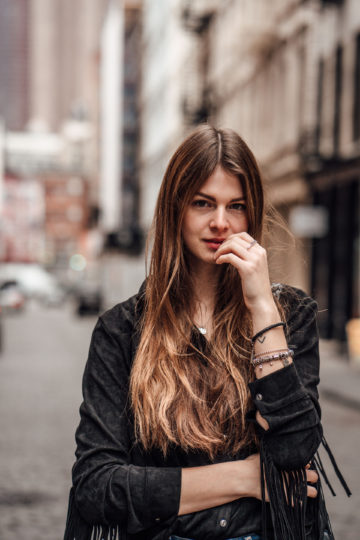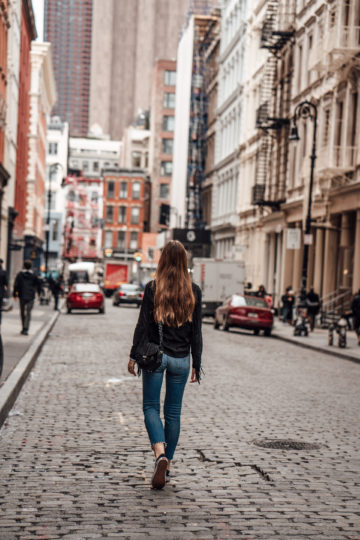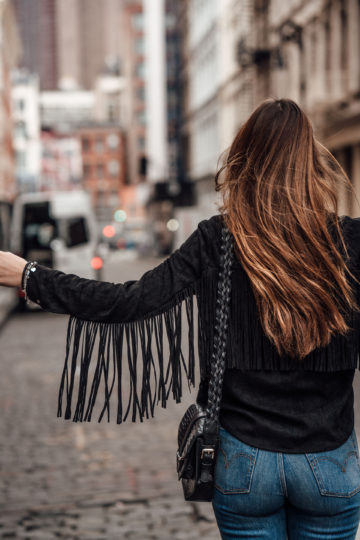 *PR Sample contained – Missguided shirt || Levi's jeans || Vans sneakers || Cala Jade bag