We are slowly coming to an end with all the pictures from our Florida trip. I have two posts left I want to share, and I am sharing one of them today. As I mentioned earlier this week, this post will be all about my favourite places in and around Miami. We didn't see a lot of Florida, but we did see a lot of Miami and the surrounding. Miami has a lot to offer, and we didn't see anything by far. So even though, I am sharing only four places in the following, it doesn't mean that there aren't any more great places in and around Miami. The following ones are just my favourites.
If you have been to Miami as well, don't hesitate to leave a comment and let me know what your favourite places are.
Wynwood
The district that surprised me the most (in a positive way) was Wynwood. I already wrote a blog post about it, so if you want to read everything about Miami's Art District in detail, you can check my post here. If you don't have enough time, here's the conclusion: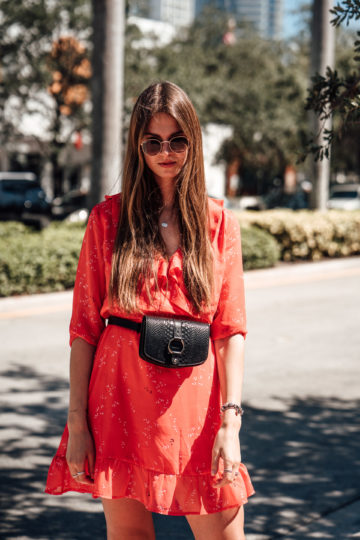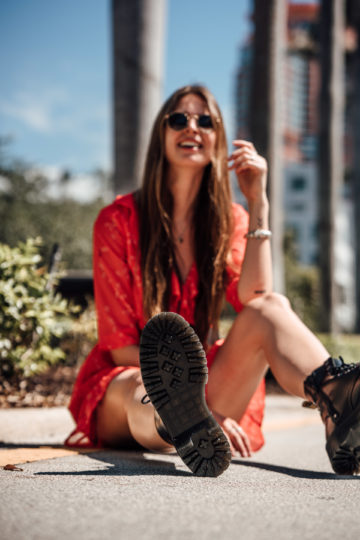 It was my first time in Wynwood, and I only knew it from several pictures on Instagram. I thought it looked like a cool place, but often reality isn't as nice as a picture 😉 But this time, the reality was even better than the pictures. I could have spent hours in Wynwood just walking around, looking at the street art and, of course, taking pictures.
South Beach
Of course, you guys know South Beach, and it might surprise you, that it is one of my favourite places in Miami. Why? Because you might know how much I hate crowded and hyped places. Yes, everybody goes to South Beach, and yes, there are many people all around the beach, on the beach, on the streets, inside the cafés – just everywhere. But guess what? That's because the atmosphere in South Beach is super nice. In some parts, it feels a little bit as if time stands still. Vintage vibes mixed with tropical as well as modern ones – it is the mix that makes South Beach so special.
We also took the pictures you can see in this post in South Beach even though it might not look like it. 🙂 It is the most southern point of South Beach. We were here to have lunch at a nice café called Pura Vida. I had a very good Acai Bowl, Hummus and Bread and my boyfriend tried one of their wraps. Everything was very delicious, but the most delicious was their Matcha Latte with Almond Milk. I haven't had a better one!
Key Biscayne
Remember my post about the beach in Key Biscayne? If so, you might have known, that I will add it to the list of my favourite places in and around Miami. You can find all the details about Key Biscayne, about what to do and where to go here. In a nutshell: you will find a beach full of palm trees and the most relaxed atmosphere in Key Biscayne. I wish we had come back another day to spent some time on the beach, but the weather wasn't good enough and the distance from Hollywood beach too long. But if you happen to be in Miami, you should definitely spend at least one day in Key Biscayne and go to Crandon Beach.
Hollywood Beach
Hollywood Beach is about an hour from South Beach Miami and the place where we spent the second part of our Florida trip. We had an apartment very close to the beach, which was amazing! The beach there was very nice, not too crowded, always clean and with palm trees everywhere – just the way I like it best! Also, the water was very clear and calm; you could either use it for refreshment or go for a little swim. In the evenings we often walked along the boardwalk, which is another highlight of Hollywood Beach. You will find plenty of restaurants and cafés along the boardwalk, and there is always something going on. I read that there are a lot of parties going on in Hollywood, but we didn't notice anything of it. Maybe we were just lucky, maybe we stayed a bit further from all the parties or maybe it isn't that bad and makes Hollywood Beach a worse place for a beach vacation. 🙂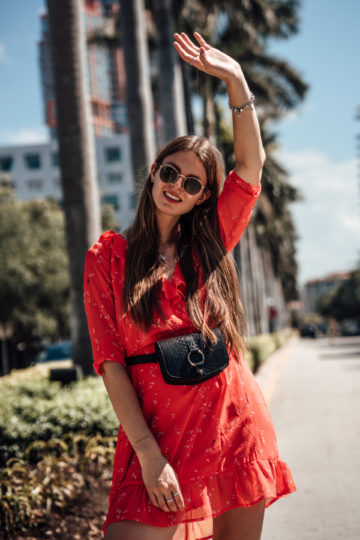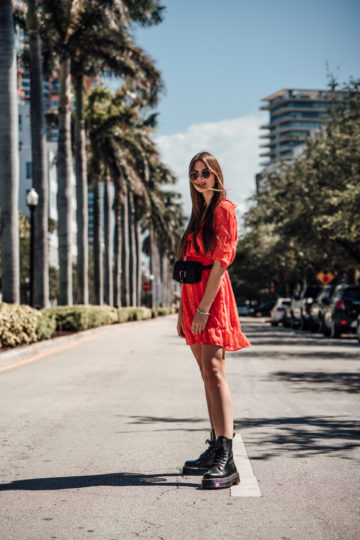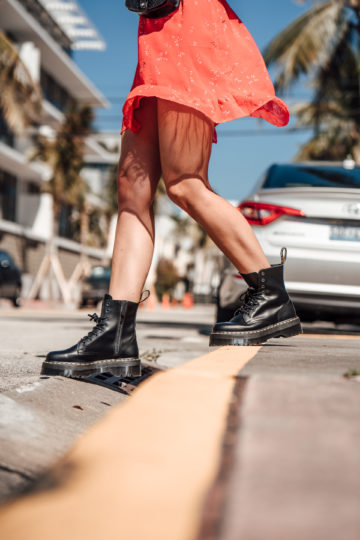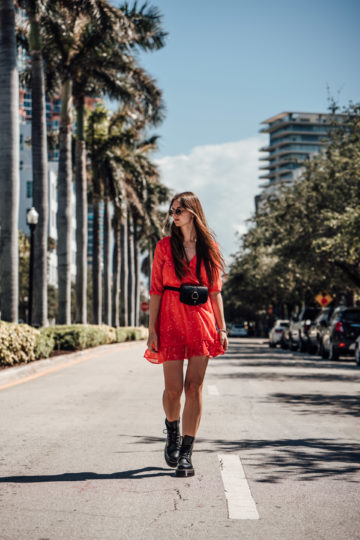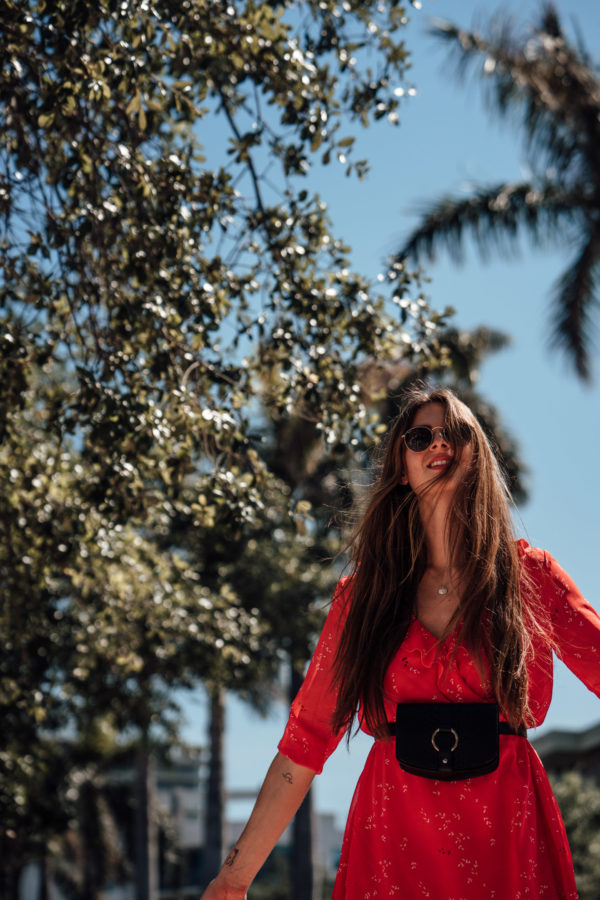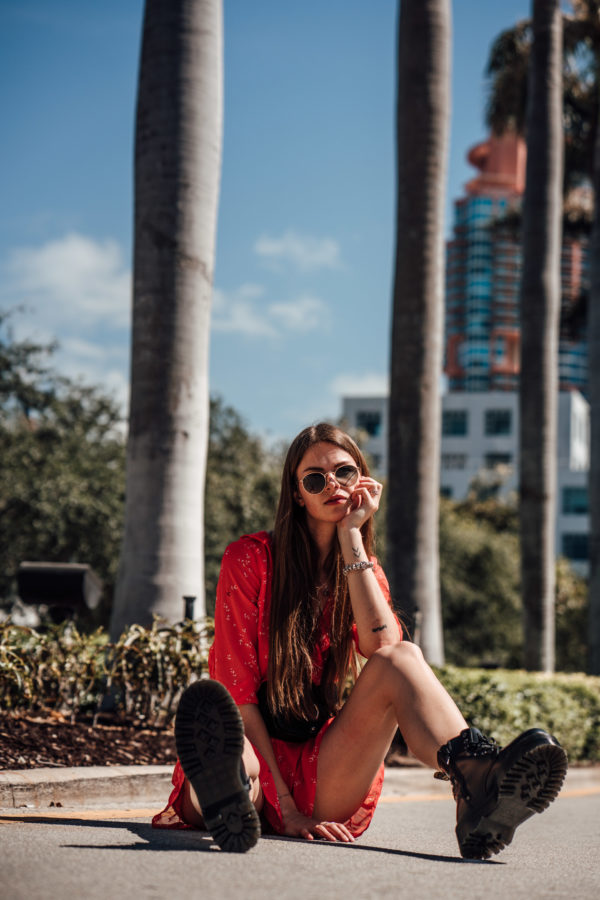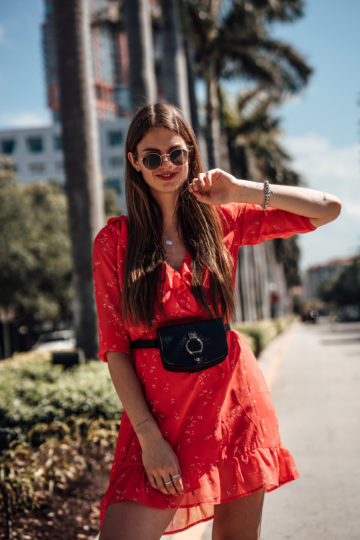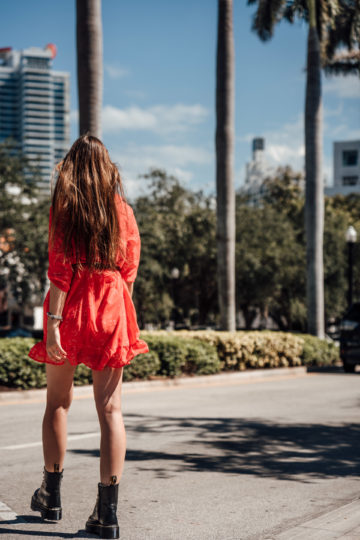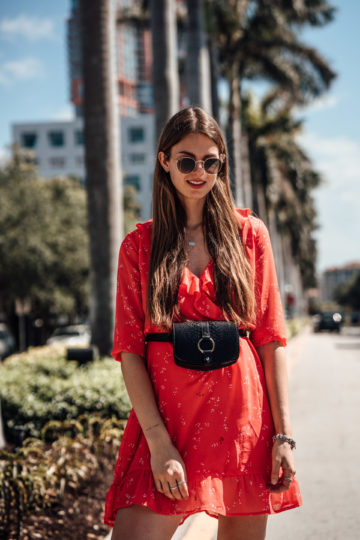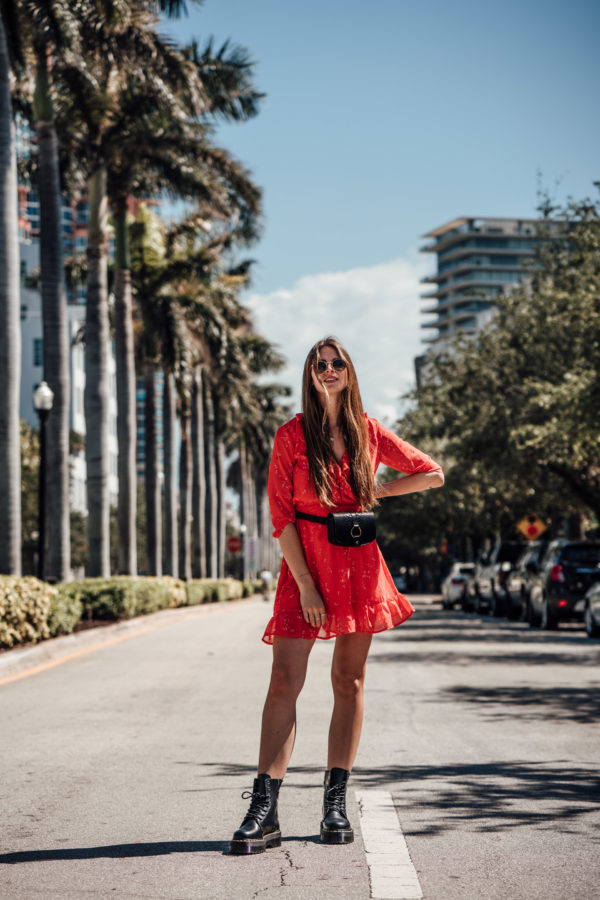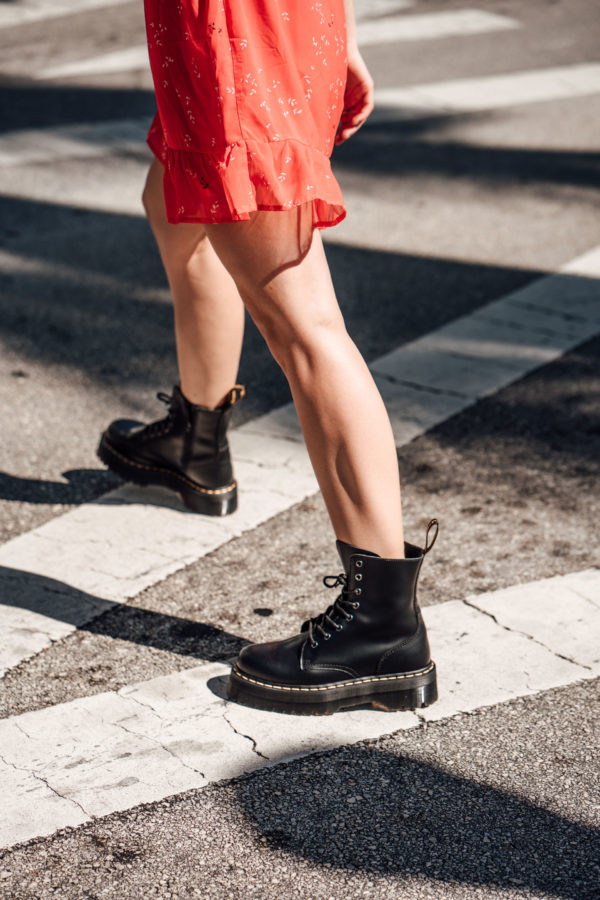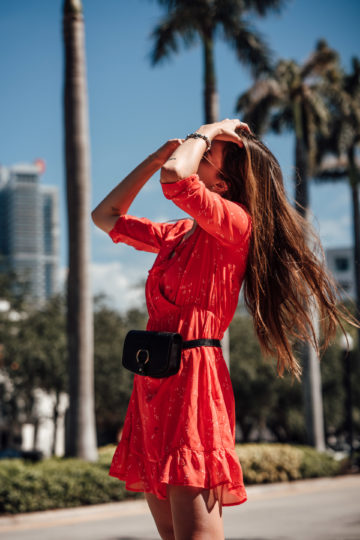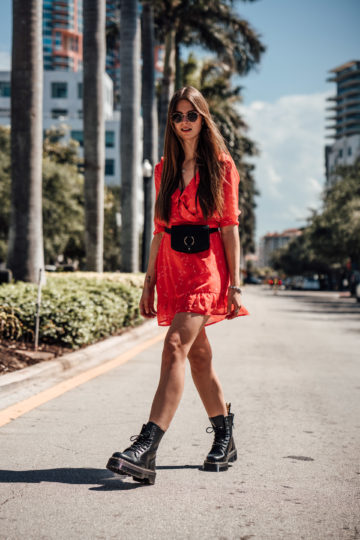 *PR Samples contained – minimum fashion dress || &otherstories belt bag || Dr Martens shoes || Ray Ban sunglasses