From snowy and cold Oslo back to cold but not so snowy Berlin and another outfit I was wearing during Berlin Fashion Week about two weeks ago. Before I continue sharing all the outfits we took pictures of in Oslo, I first want to finish off with all the outfits that are left from Berlin Fashion Week. I have two outfits left, and you are about to read everything about one of them today. It actually is the outfit I was wearing on Berlin Fashion Week day three, and the other outfit is the one I was wearing on Monday, so actually the day before all the shows and events. But I will tell you more about that once I am uploading the outfit.
So back to the outfit I want to share with you today. It actually is my favourite outfit I was wearing during Fashion Week in Berlin and let me tell you; it was put together super spontaneous in the morning. I didn't plan on wearing it at all.
How to wear a metallic puffer jacket
There are actually two key pieces in this outfit: the metallic puffer jacket as well as the baggy jeans. But since I will share another outfit with this pair of baggy jeans soon, I want to focus on the metallic puffer jacket today.
I got this jacket for Fashion Week because I wanted to try something new and don't wear black, white and grey outfits all day. The days were quite gloomy and cold during Berlin Fashion Week, and I wanted to brighten up my mood by wearing colourful outfits. Let me tell you; it worked quite well!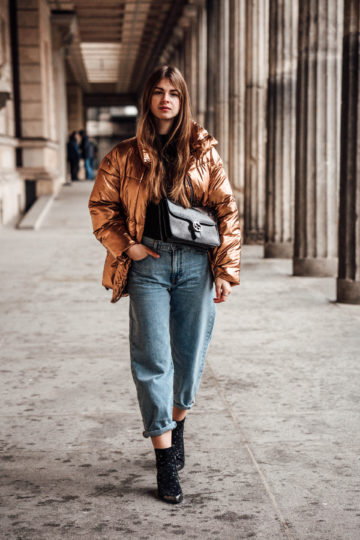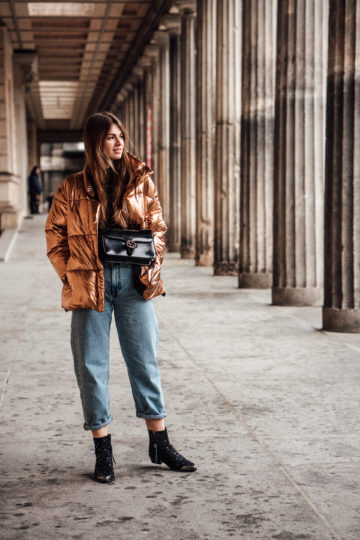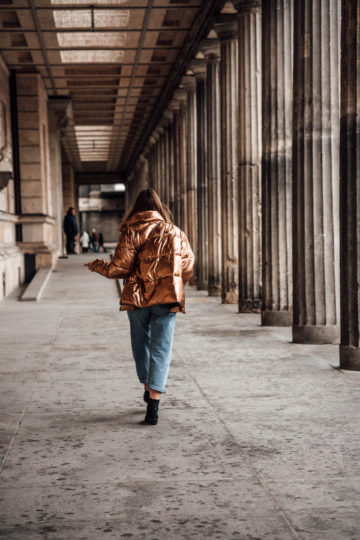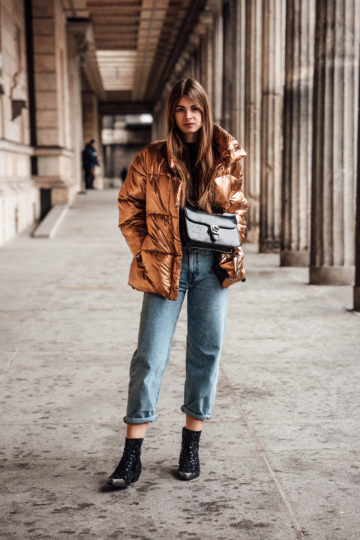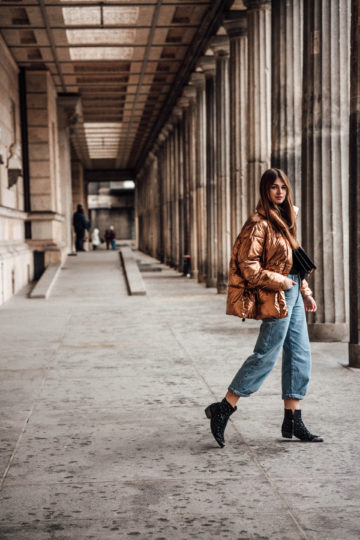 You probably would have expected that I combine it with an all-black outfit, but surprise, I didn't! I went all in and combined my new metallic puffer jacket with blue jeans. But the rest of the outfit consists of black pieces: a black turtleneck, black boots and my black Gucci bag. The blue jeans work perfectly with the metallic jacket, but I didn't want to add more colours, that's why I chose black pieces. I wanted a change, but at the same time, this outfit had to look like it was something I put together. Most importantly I wanted to feel comfortable in this outfit, and I did! I would wear it the exact same way again!
Other ways to wear a metallic puffer jacket are to go for an all black or an all-white look. You can also add more colours if you want to put together a visually outstanding outfit 😉 Do you have more ideas? Don't hesitate to leave them in a comment.
Berlin Fashion Week Day 3
Last but not least let me give you more information about our third day of Fashion Week in Berlin. We started the day with one last fashion show, the Isabel Vollrath show. It was such a great show, and I couldn't have asked for a better final show this season 🙂 After the show we tried to take some outfit pictures, what wasn't that easy due to the snow. But as you can see, it worked out, and I actually like the final results a lot. Next up was a visit to the Beauty Suite. It actually was a very short stop, because the brands there weren't very interesting for us. It was all about botox and fake eyelashes.
We decided to leave the Beauty Suite and go to a restaurant for lunch and work instead. After a couple of hours working we went to the last event of the day: the KaDeWe x Vogue event. We had a look at all the collections shown there and voted for our favourite designer.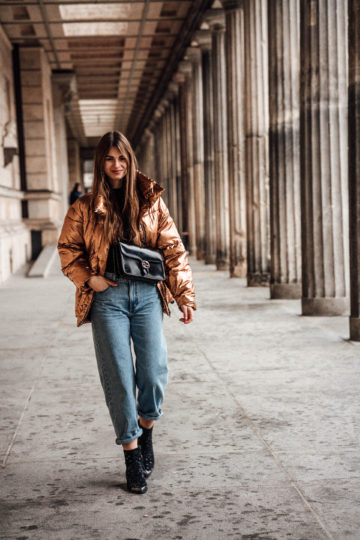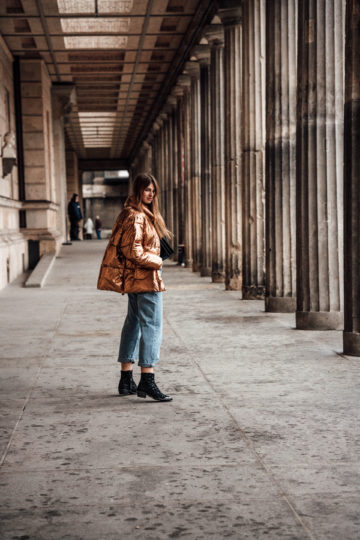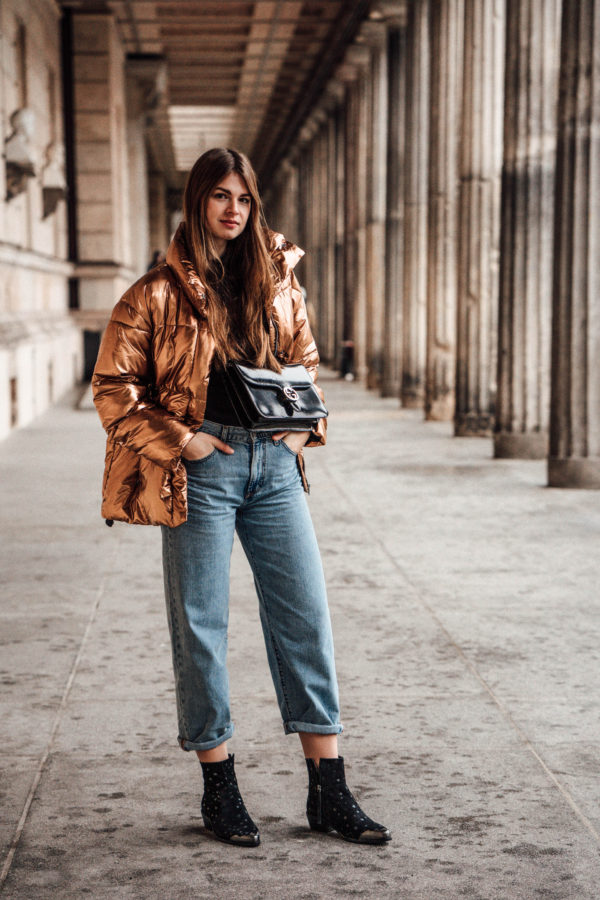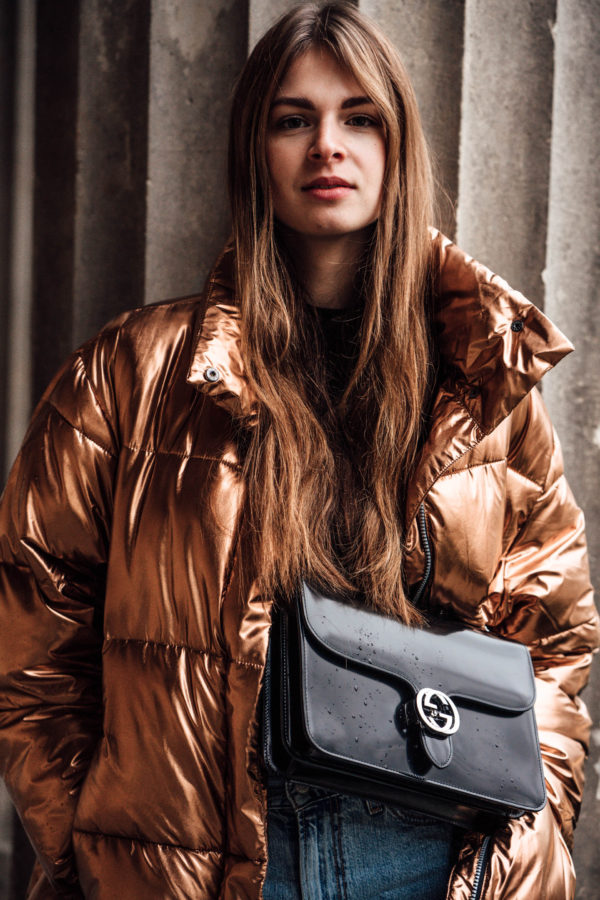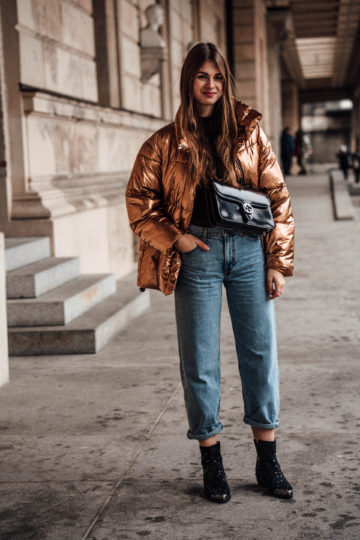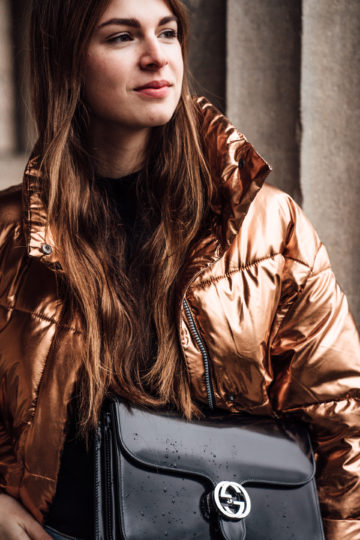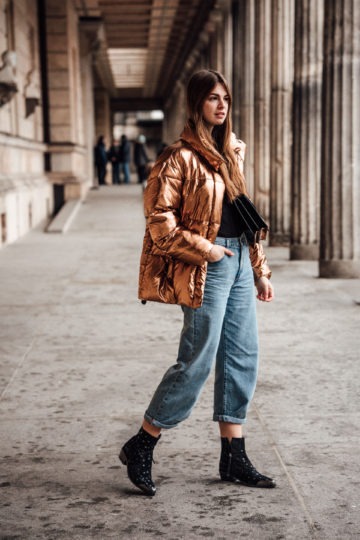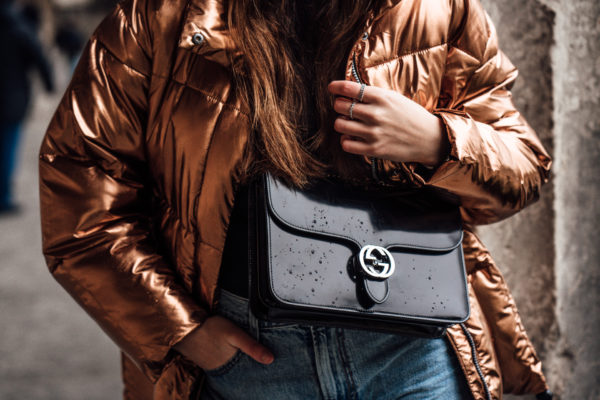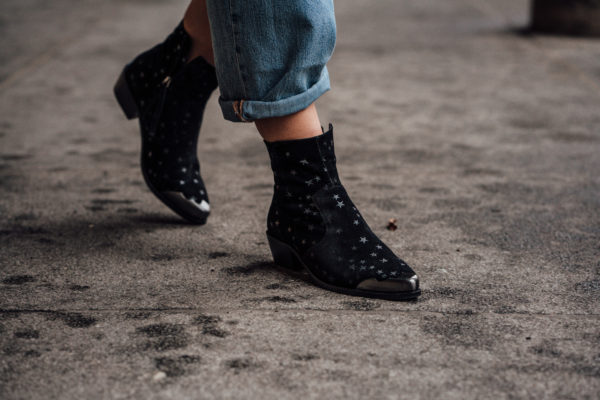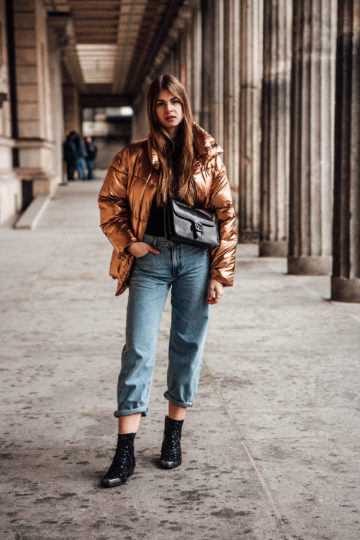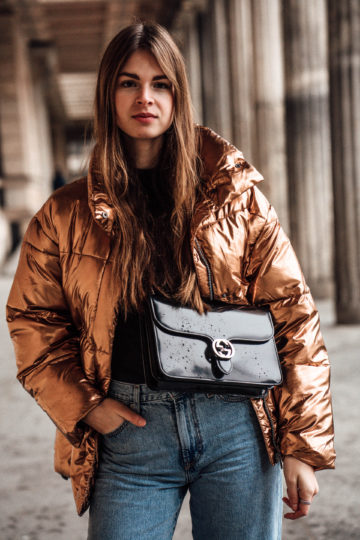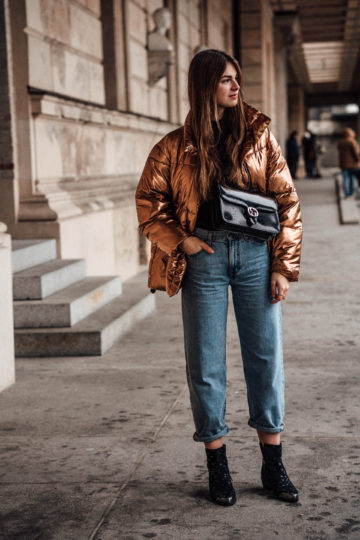 *PR Samples contained || Missguided jacket || VILA turtleneck || Levi's jeans || Asos boots || Gucci bag