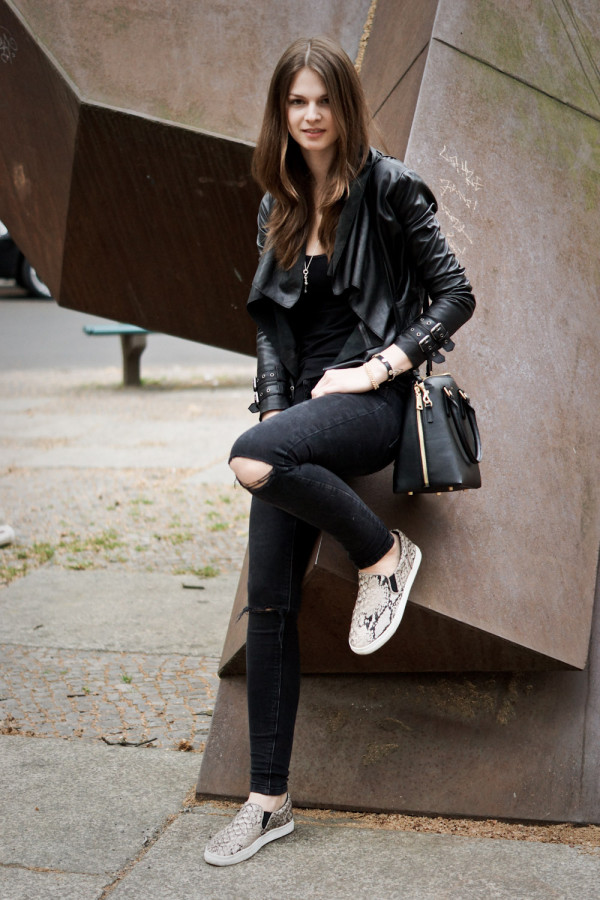 You know that I'm a huge fan of leather jackets, so let me introduce the leather jacket Patty to you! I got this beautiful jacket when I attended the Pepe Jeans Blogger Event here in Berlin and you've seen it already in this post 🙂 I don't know why I haven't worn it for such a long time… Whatever, here is a new outfit post starring this perfect Pepe Jeans leather jacket!
That day I wore a total black look – excluding the shoes – since I wanted to keep it simple. I know, it's a great contrast to the look you've seen yesterday, but I hope you like it as well 🙂
What do I like about my new leather jacket? I love the shape and the fabric – it's so soft. It's my first real leather jacket, but I'll keep on wearing my two (faux) ones from Zara 🙂 I love how different shapes of my three jackets and I really like how they add a rock touch to each of my looks! What do you think about my new leather jacket and the other ones?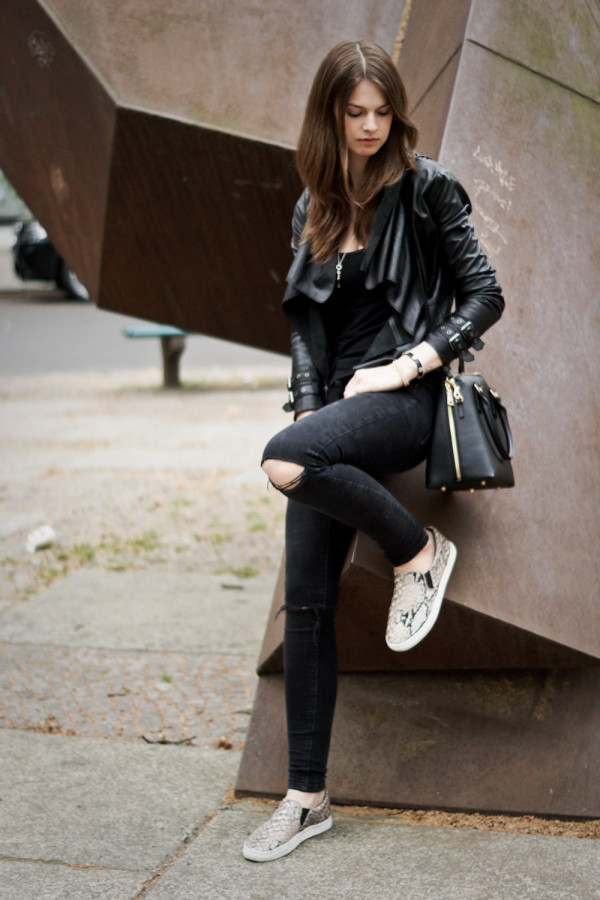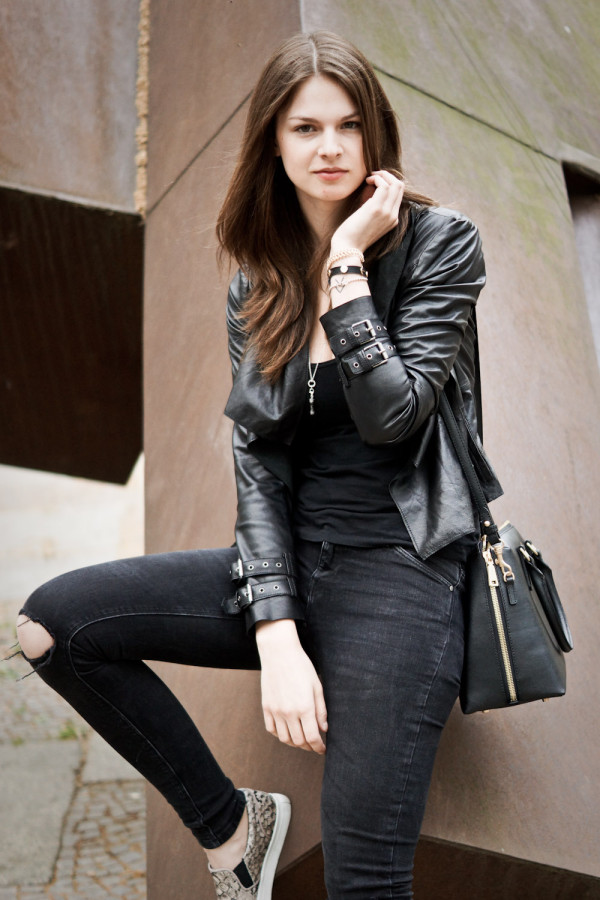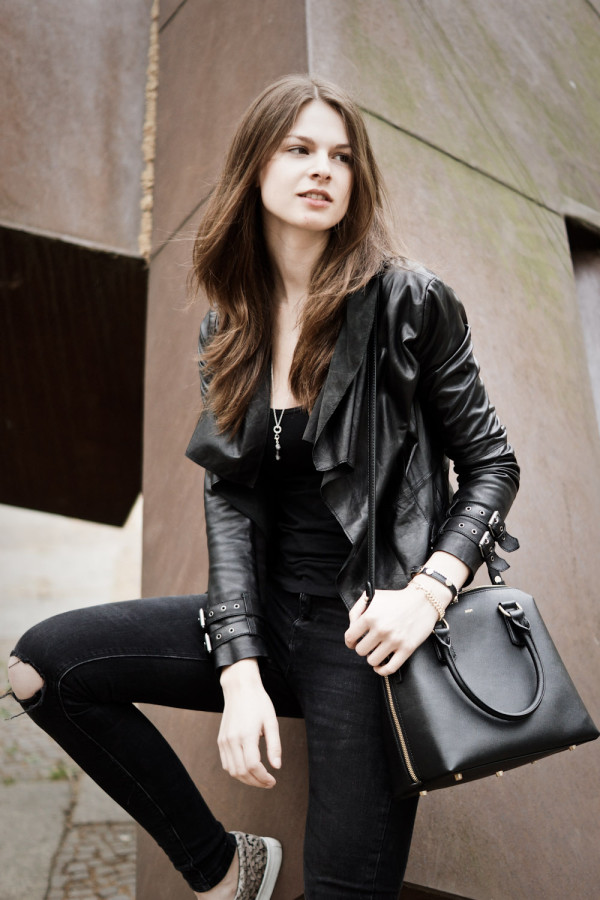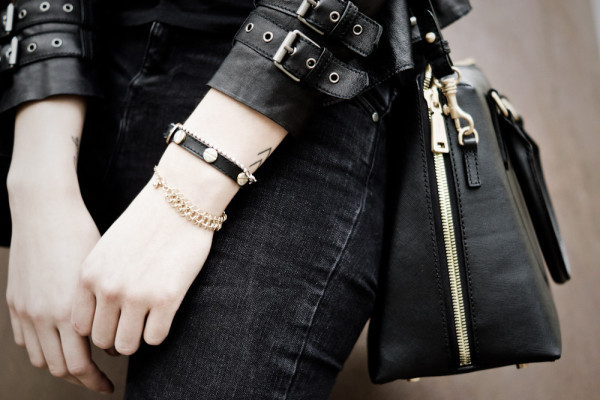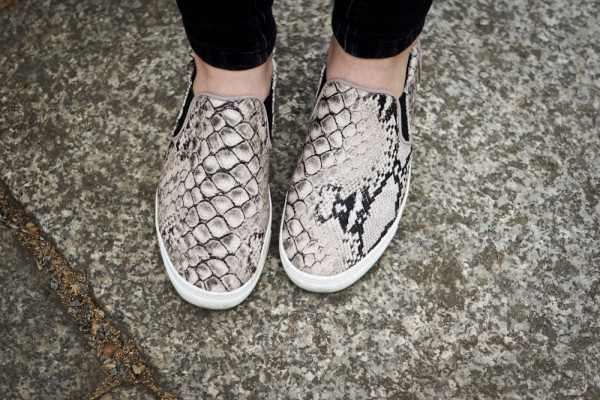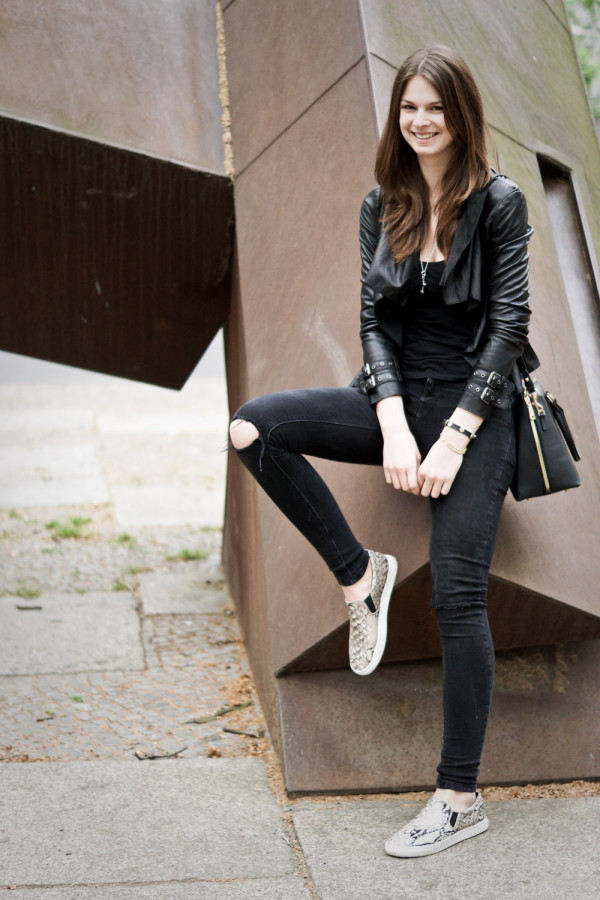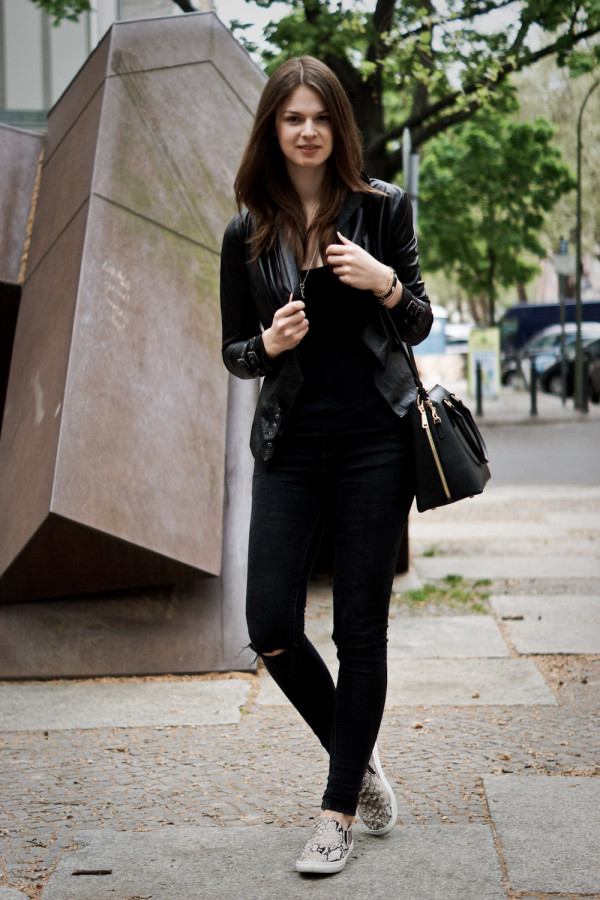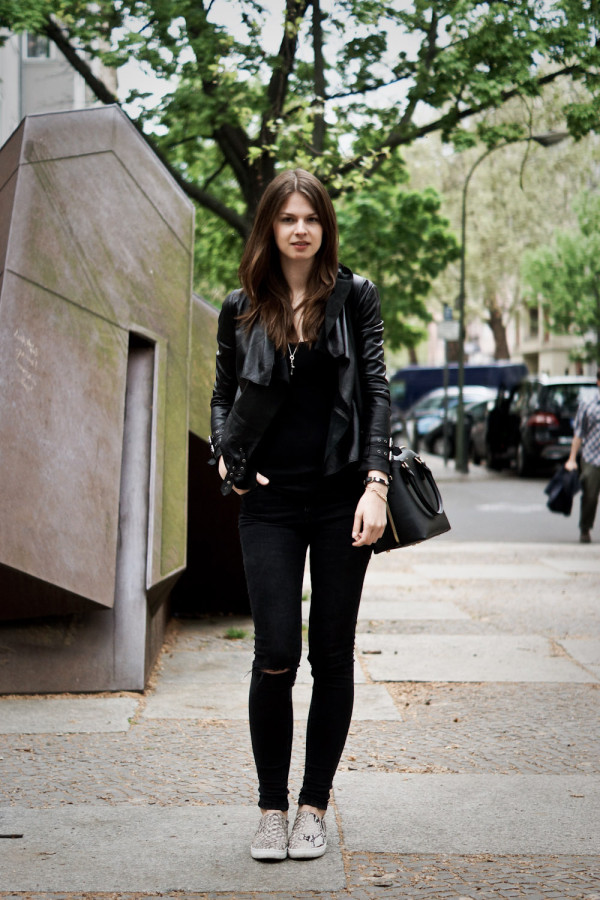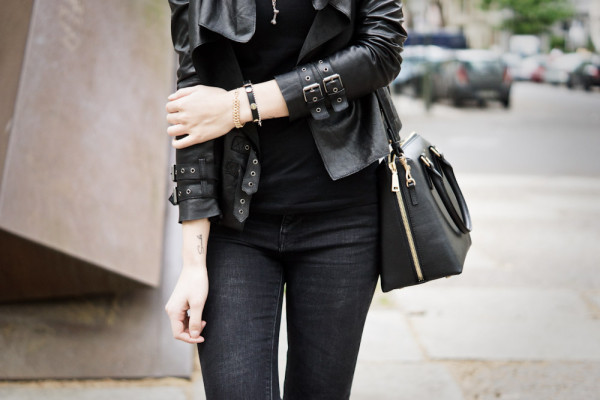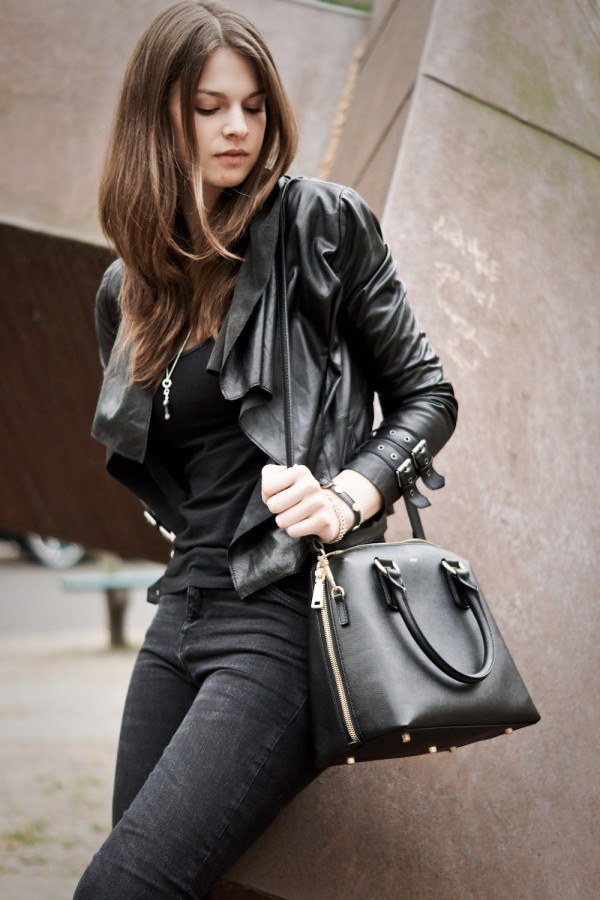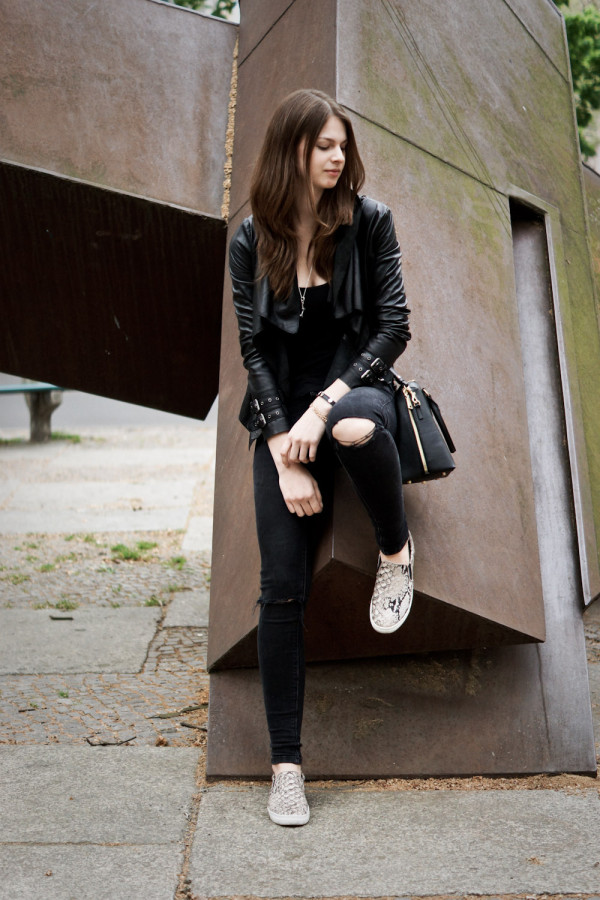 Pepe Jeans Lederjacke // Hallhuber Top // Zara Jeans // H&M Slip-Ons // Jopp! Tasche // Thomas Sabo Kette