Happy Saturday folks! Do you have any plans for the weekend? 🙂 I hope the weather won't be that bad today, so I can enjoy a few hours outside before I'll go to a family dinner tonight.
Live the moment
"The purpose of life is to live it, to taste experience to the utmost, to reach out eagerly and without fear for newer and richer experience." – Eleanor Roosevelt
When I arrived in Australia, I already knew that my time over there is limited, that I have only three months to enjoy and see the country (as much as possible). That's why I wanted to enjoy every single moment, I wanted to live the moment. 🙂 To live the moment is one of the most important things, because life is too short to waste time with not realizing beauty in every moment and in all your activities. 🙂 Take notice of the world, of your surroundings. Try to enjoy the single moments, try to go through the world with your eyes wide open – worrying today won't change what happens tomorrow and you can't go back to yesterday, so live the moment. 😉
Lace Playsuit
I found this lace playsuit in a local store, so unfortunately I don't know the label, but isn't it beautiful? What I like best about playsuits or jumpsuits is the fact that they're really comfortable and they're pretty easy to combine, because all you need are a few accessories. 🙂 In this case I decided not to add too many accessoires. Do you like the look and the pictures we shot somewhere on our way to Sydney?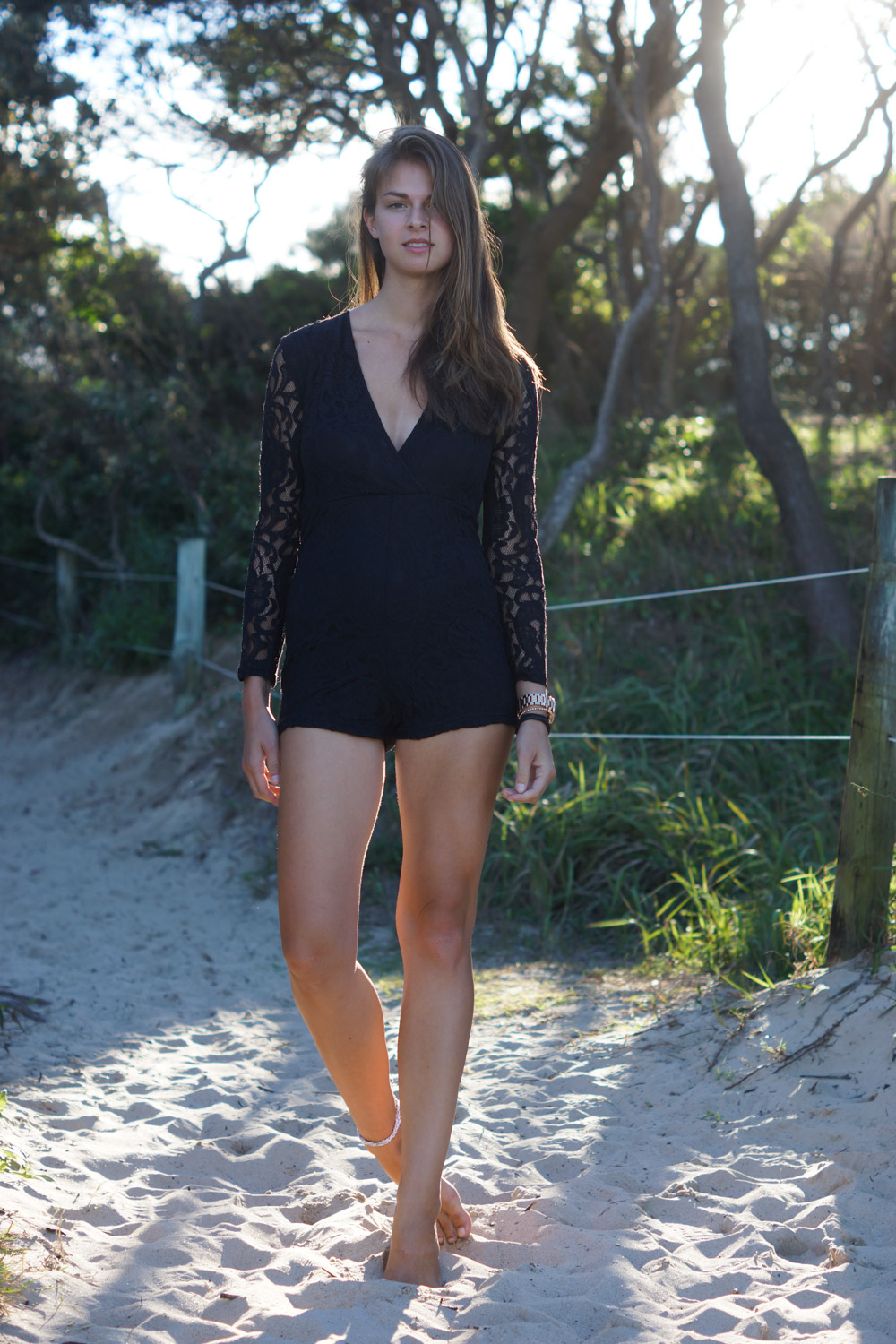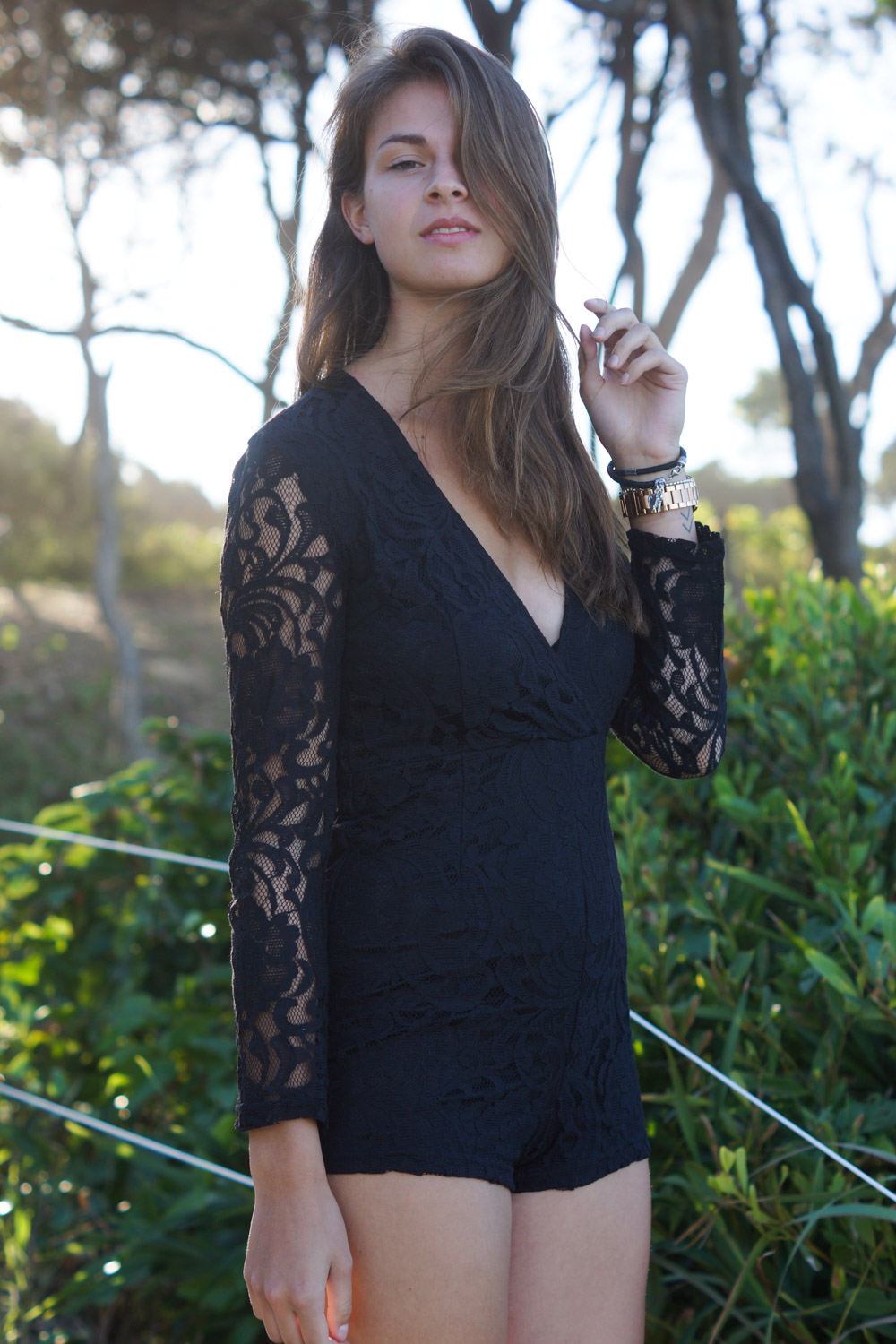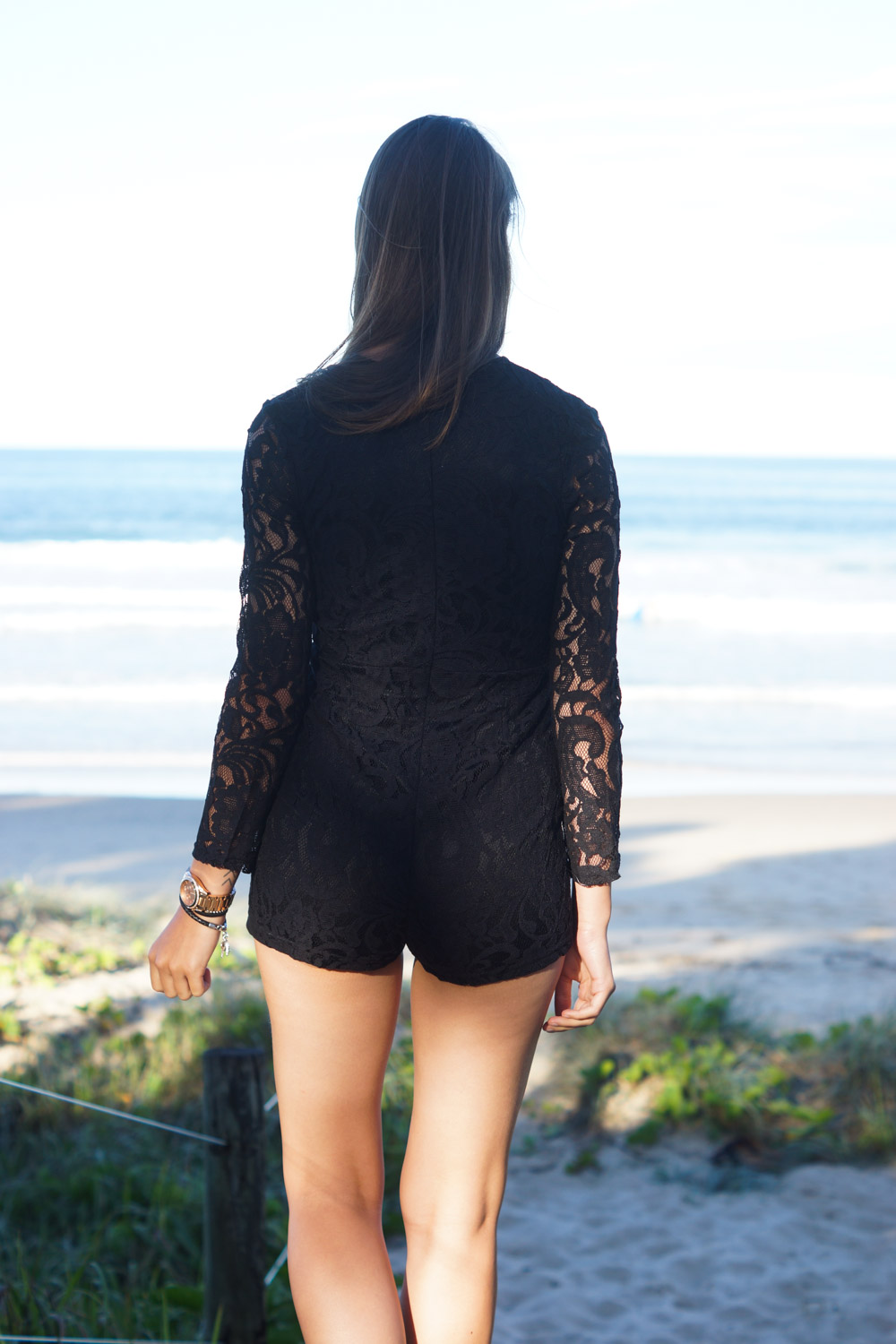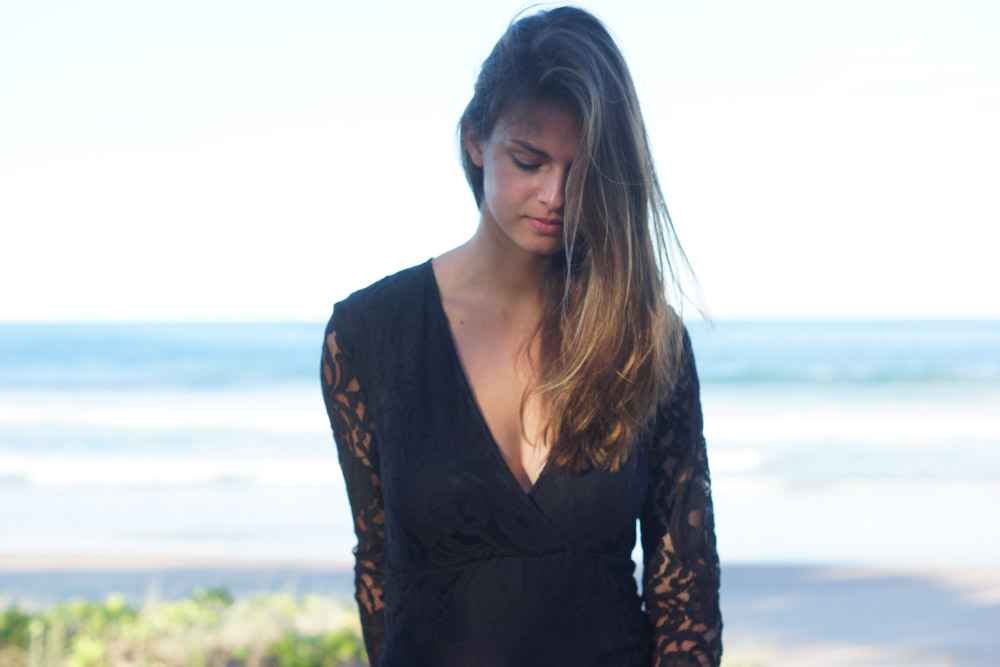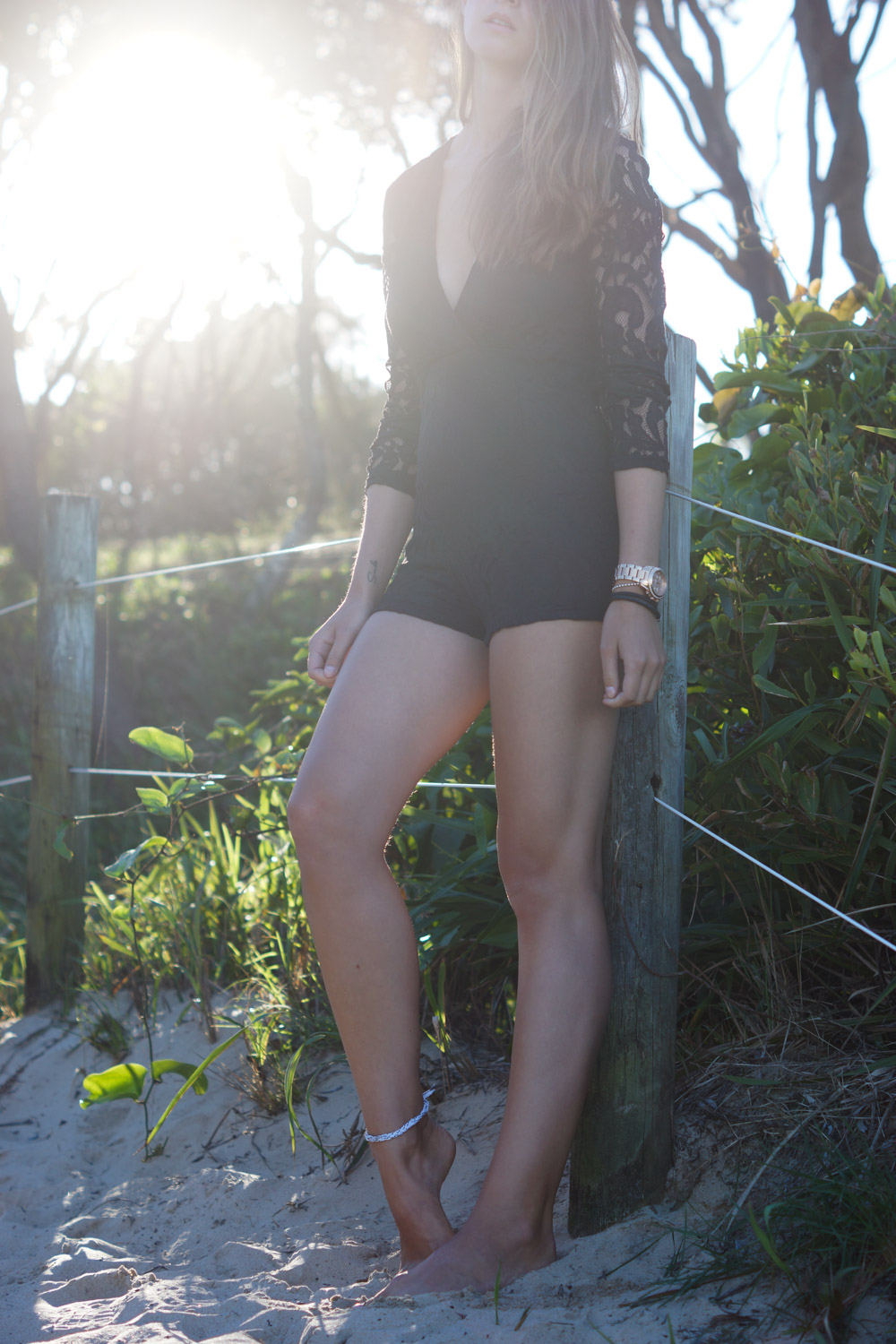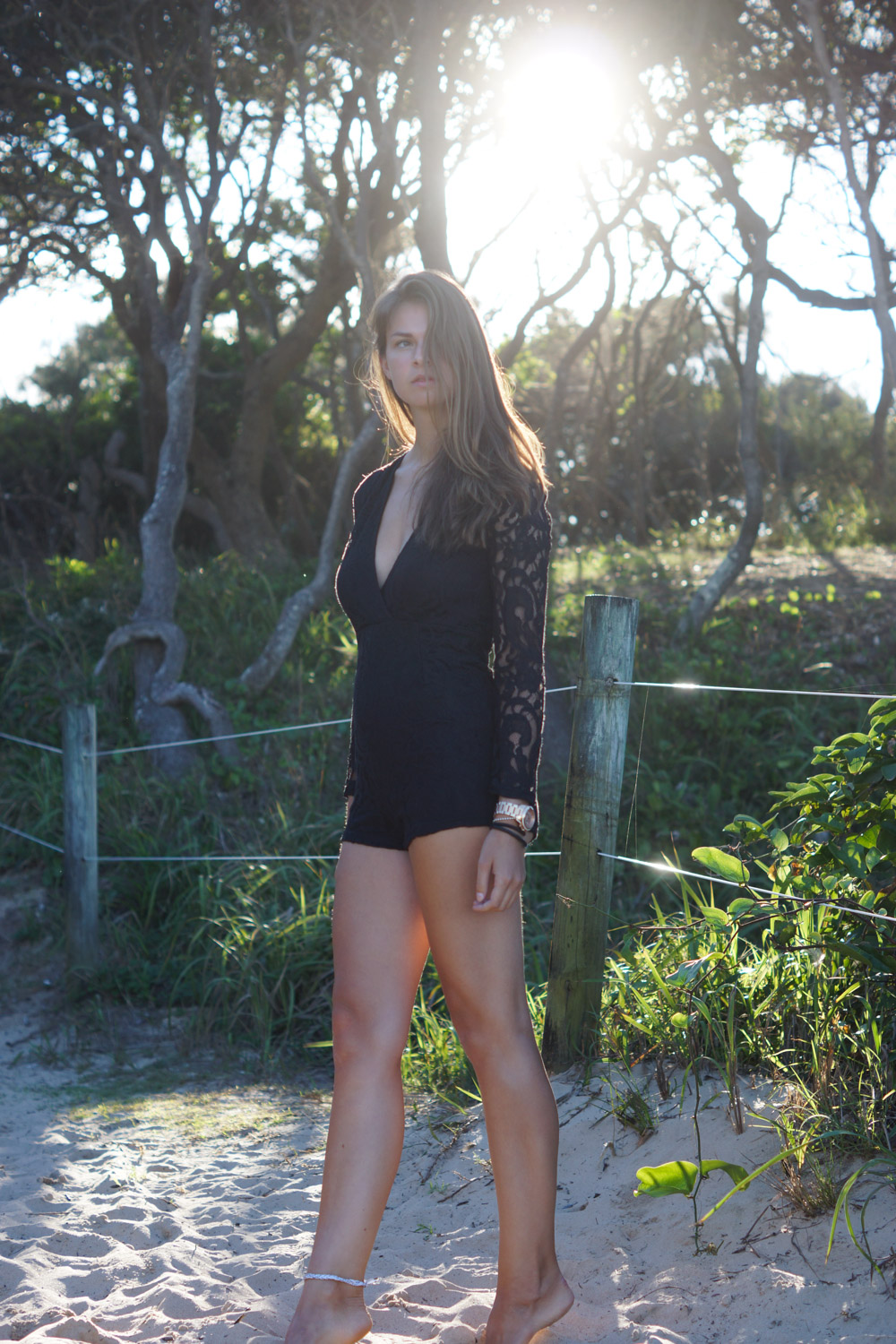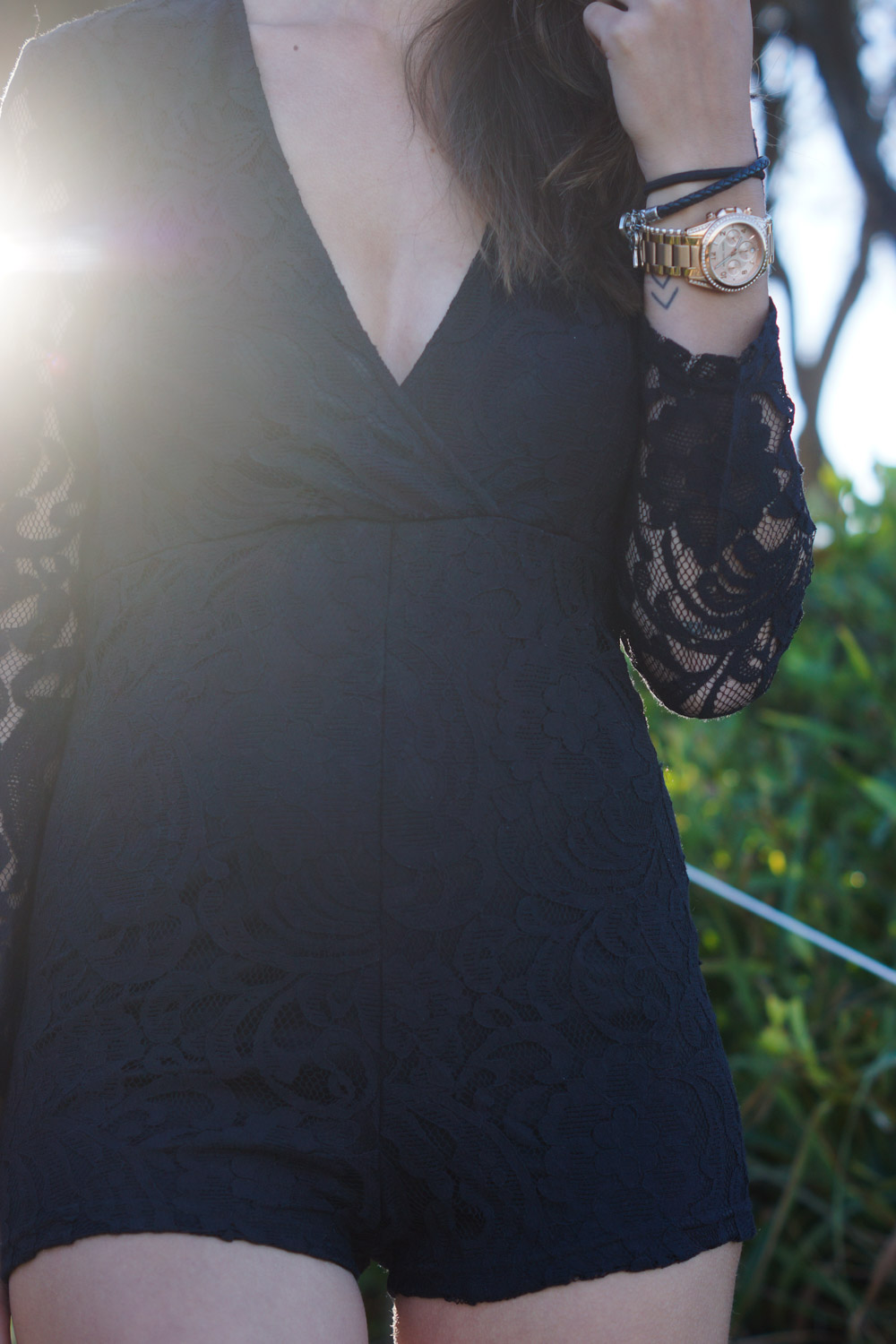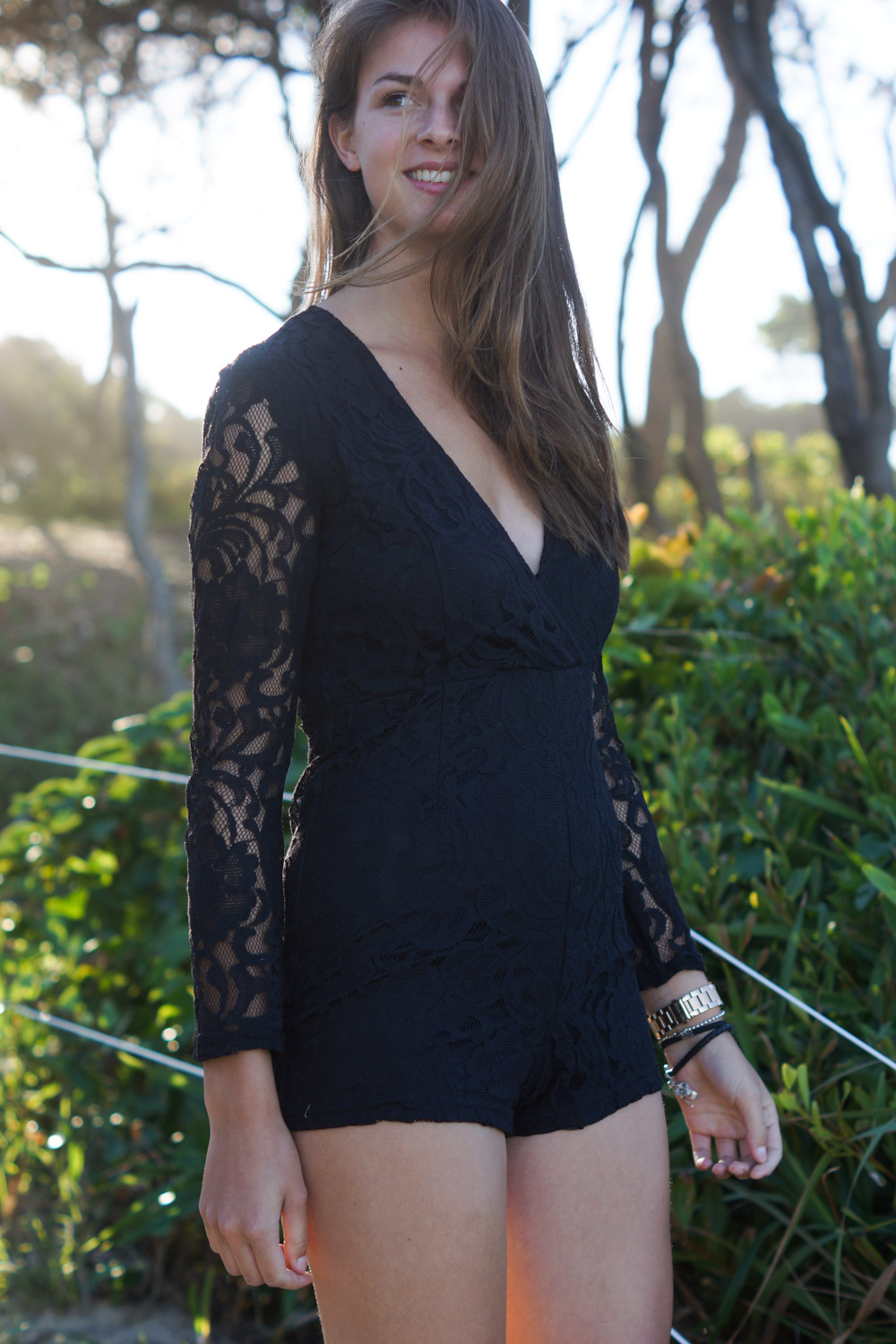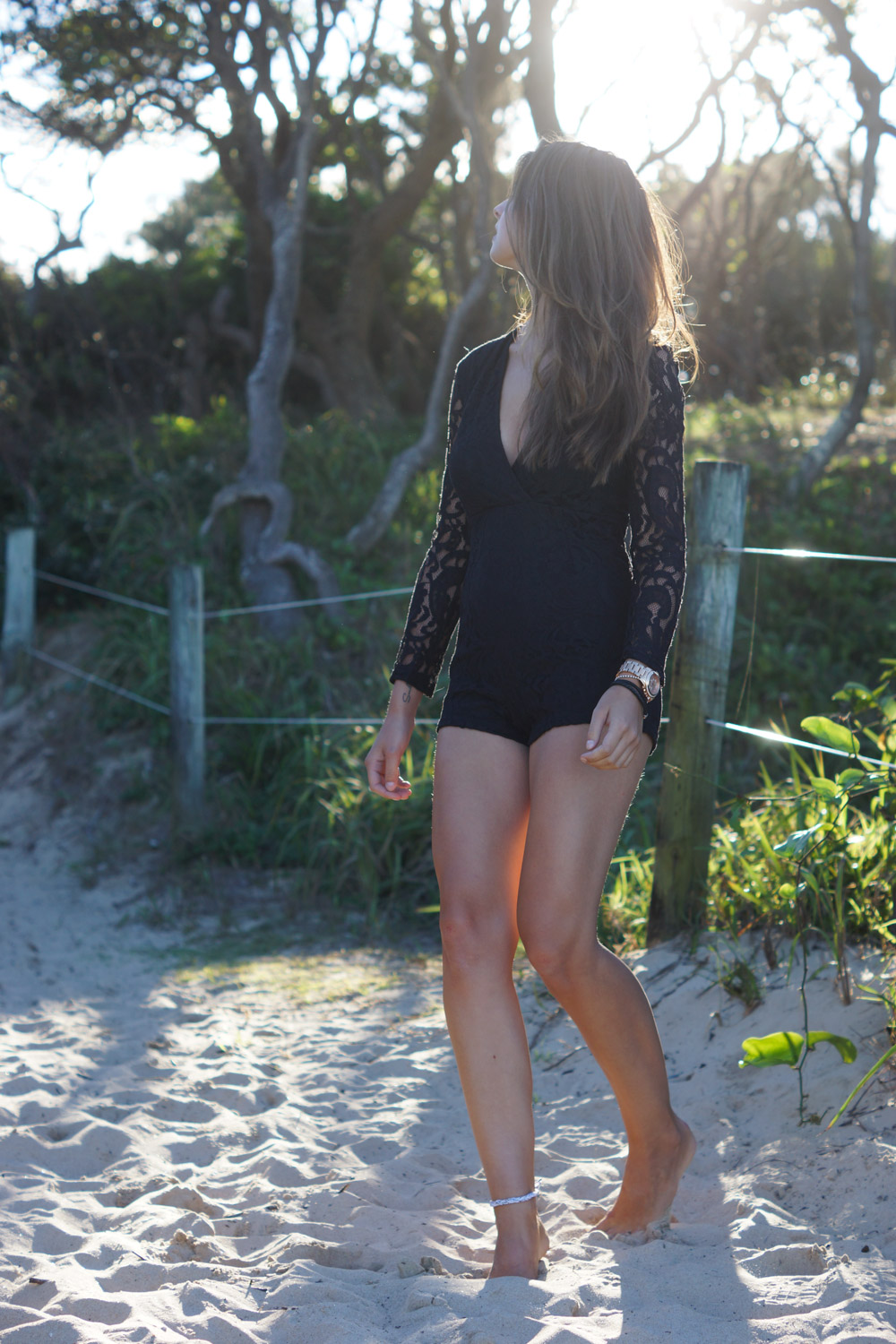 SHOP THE LOOK // SIMILAR CLOTHES