During our roadtrip from Brisbane to Sydney we passed a lot of beautiful places and cities and to be honest it was hard not to stop everywhere and to enjoy the moment for a while before continuing the trip. Australia is such a beautiful country and I already miss it – especially, because it's way to cold and rainy here in Berlin. 😉 Can't wait for better weather to come, because I love Berlin during the summer. 🙂 But for now let's go back to Australia again, here is another outfit shot during our roadtrip – and it is an outfit I actually wore like this.
Gold Coast, Miami Beach
The Gold Coast were one of my favourite stops on our way from Brisbane to Sydney, too bad we didn't spend some days here. We stopped at two places: Surfers Paradise and Miami Beach. We just stopped in Surfers Paradise, because it is "the jewel of Queensland's Gold Coast". We had lunch and walked along the beach before we continued to Byron Bay. Another stop was Miami Beach, this is were we took the pictures. Doesn't look it a bit like Miami? x) The beach, the skyline and an empty beach, I couldn't ask for more and as you probably can see, we had a lot fun shooting these pictures even if it was a bit difficult because of the wind.
Roadtrip Outfit
I already told you that this look is one of my roadtrip outfits I actually wore like this during the trip. It's a simple combination of shorts and top as well as sneakers, a combination of black and grey. What do you think about it? Would you wear it like this as well or do you think it would have been better, if I had changed the outfit for the shoot?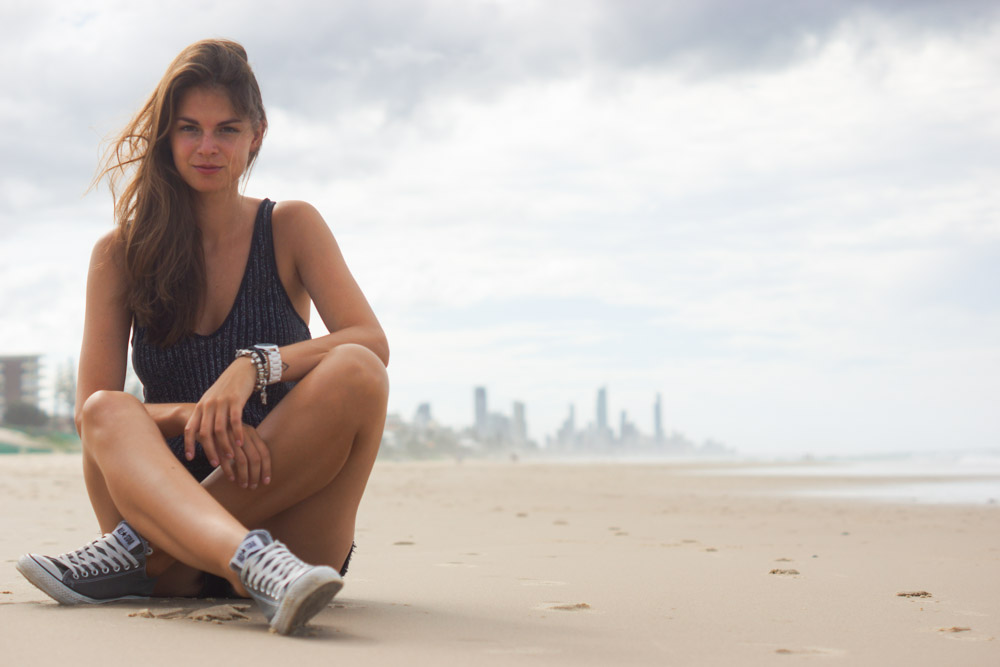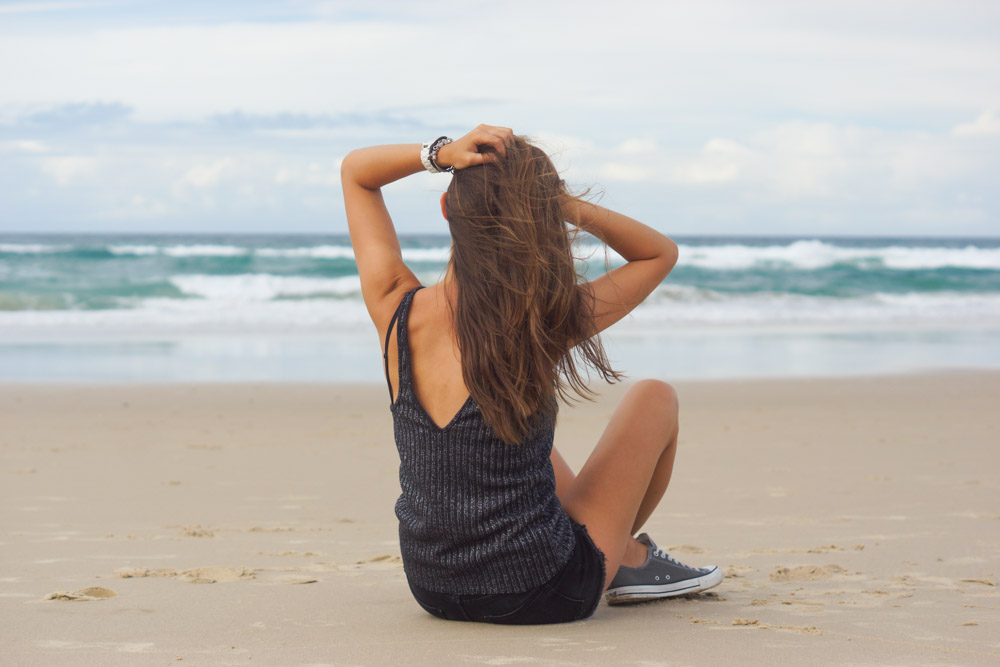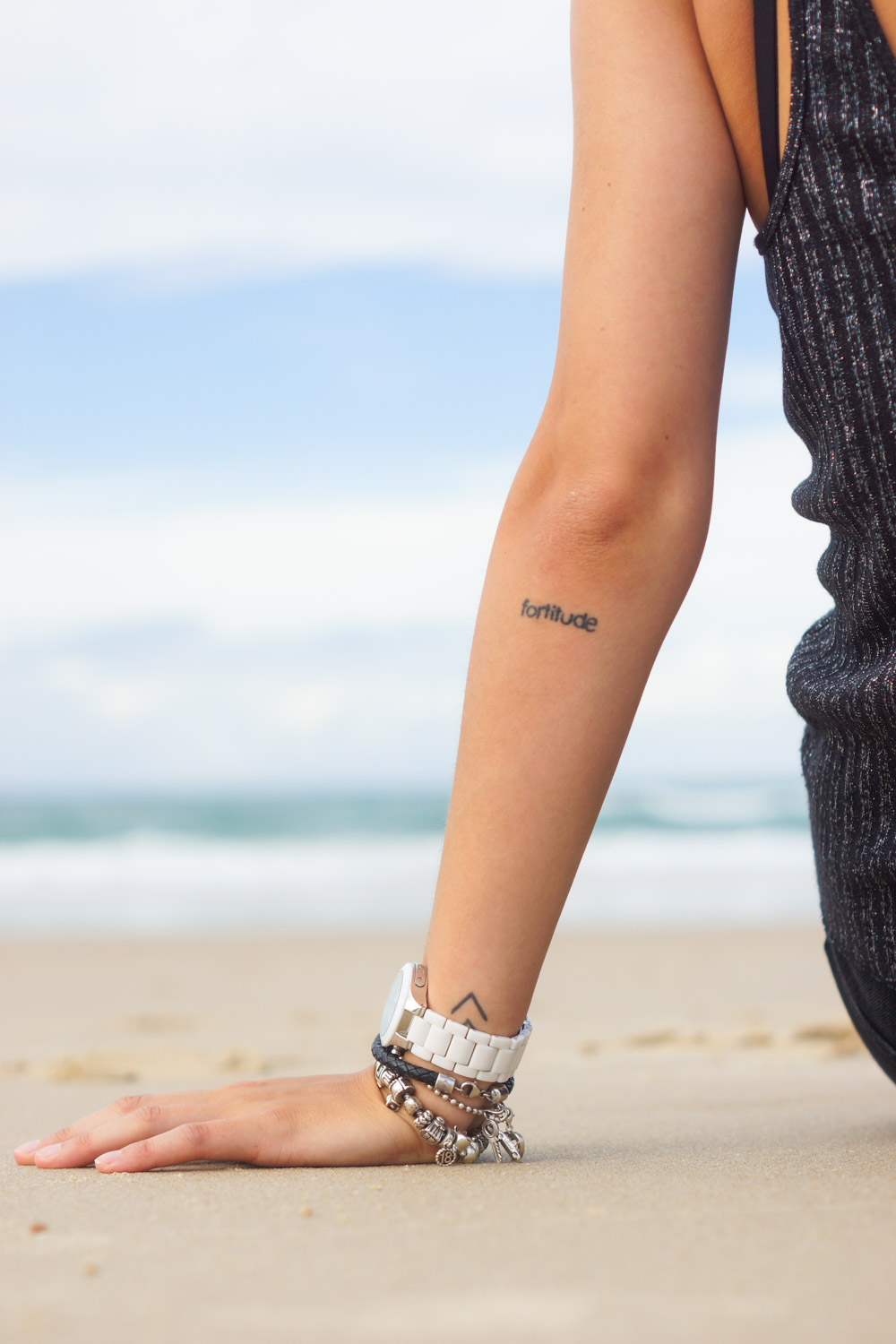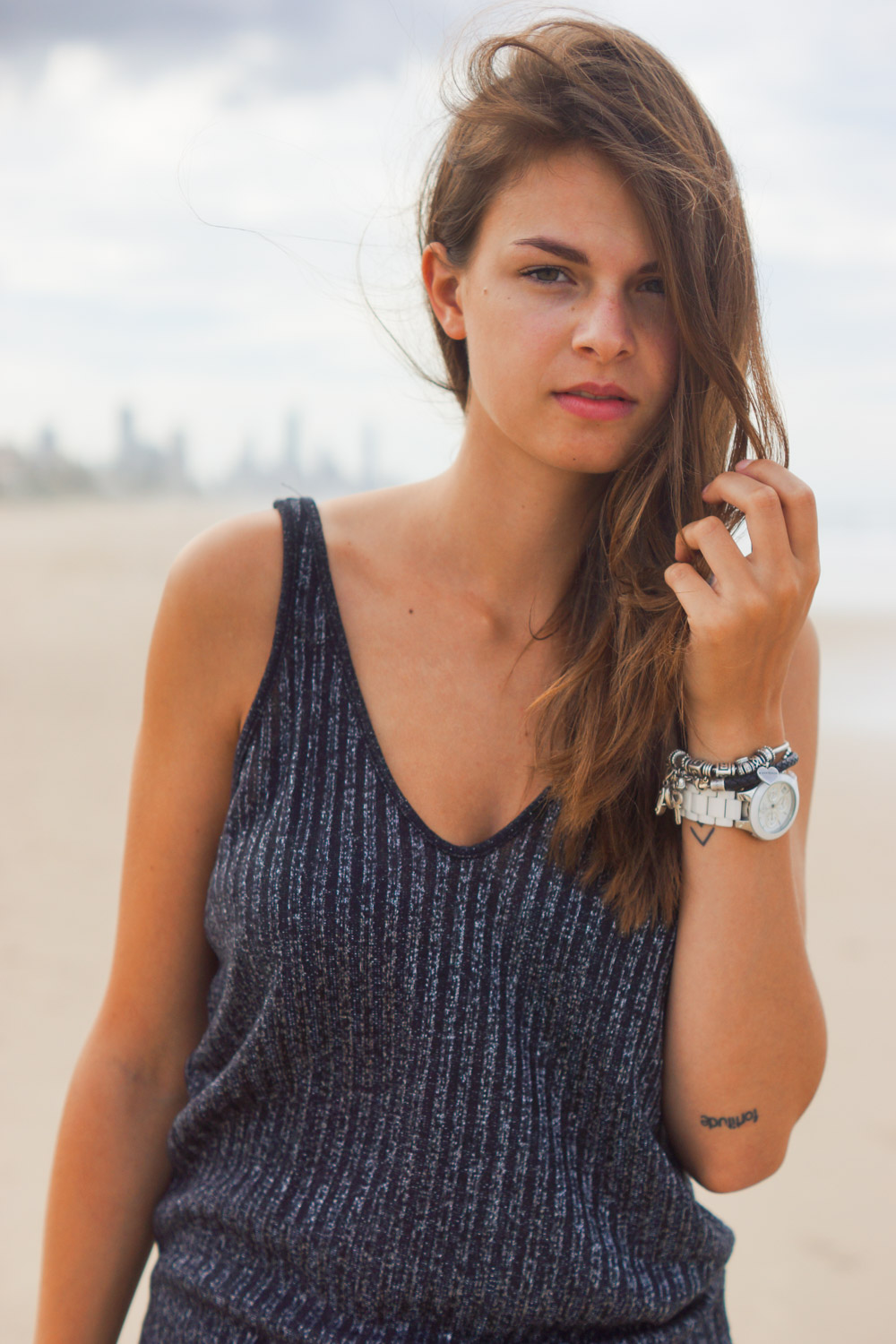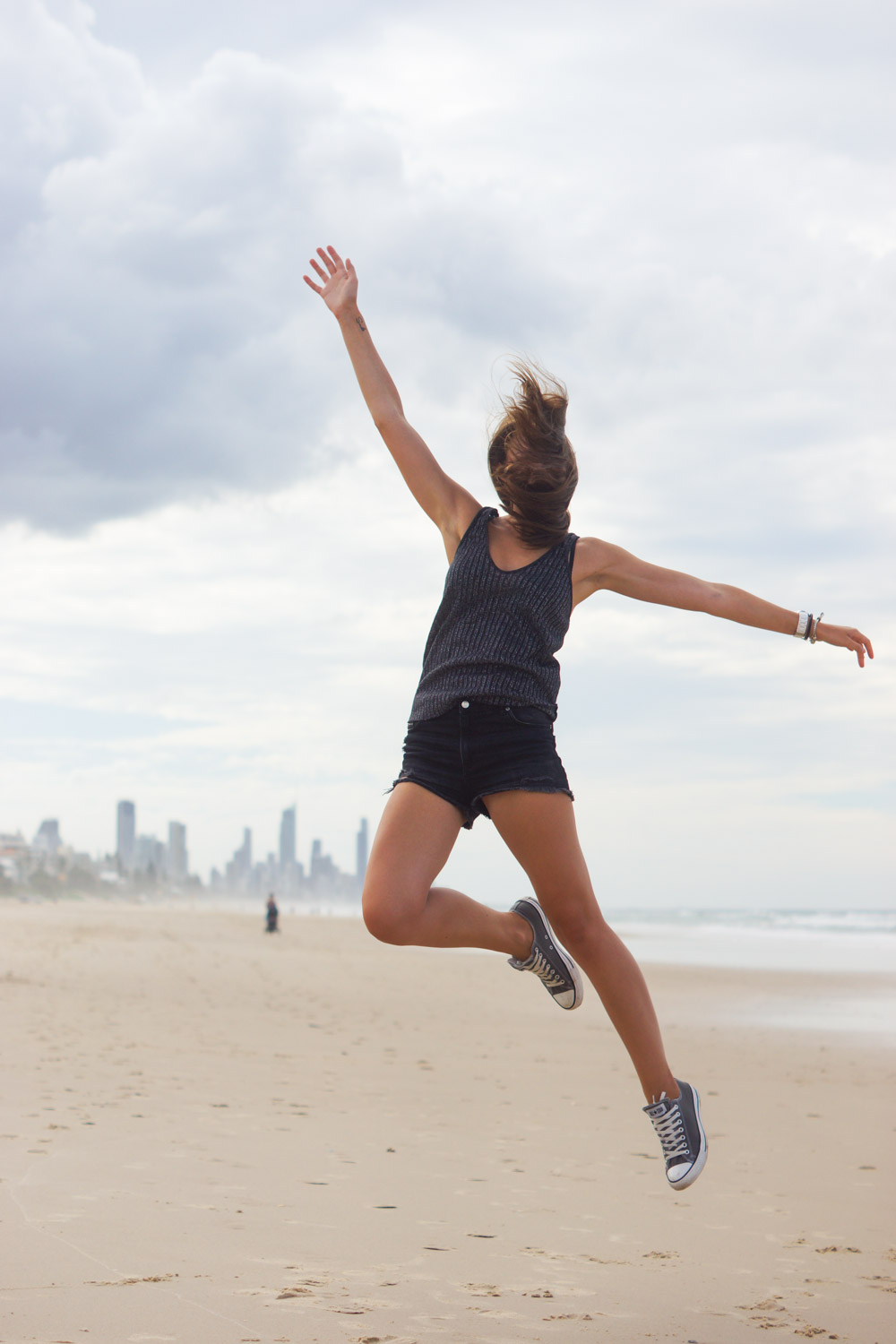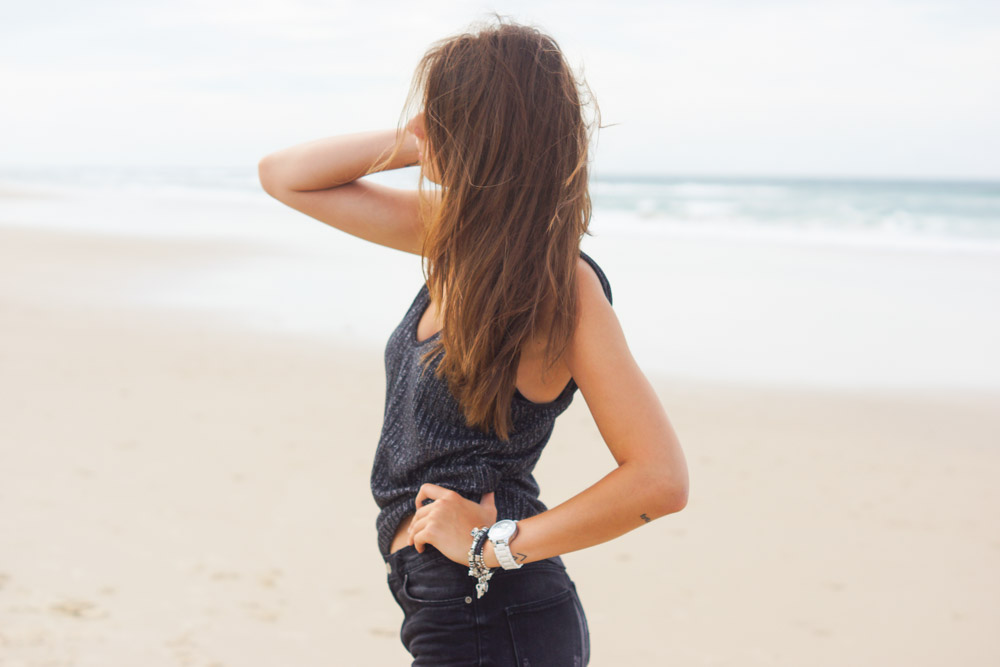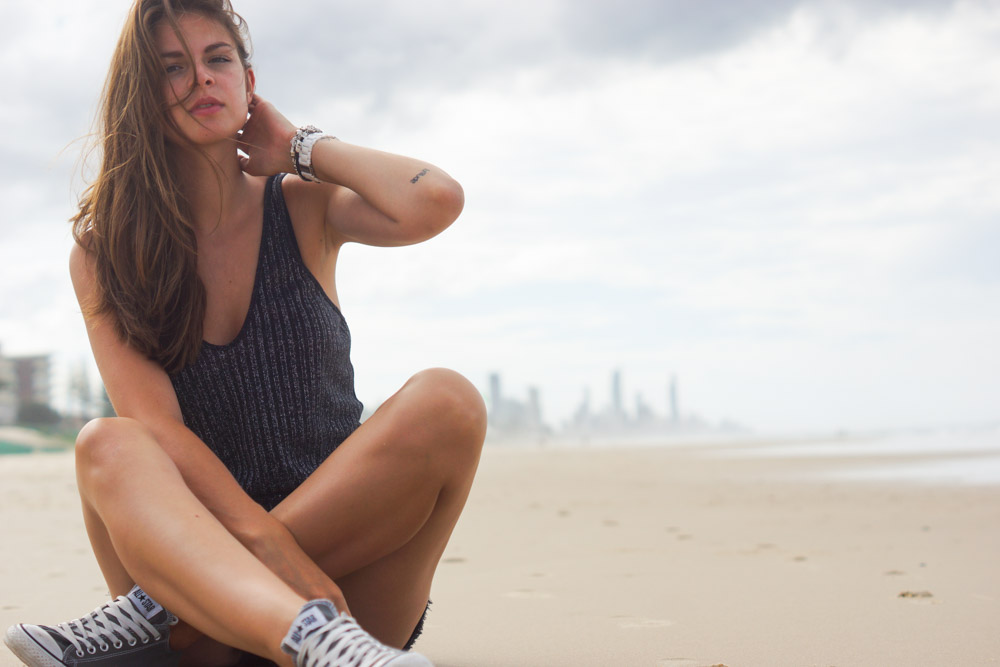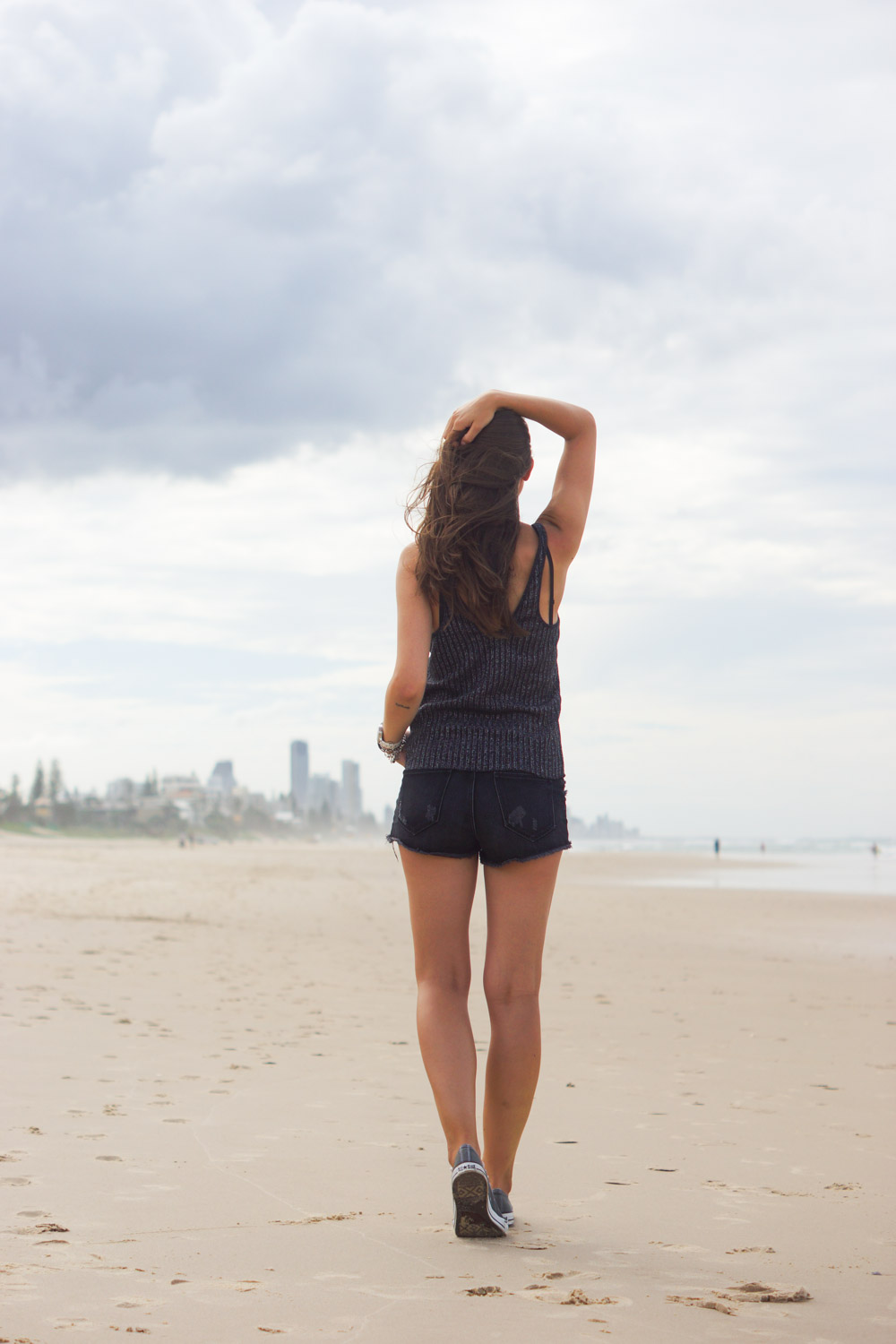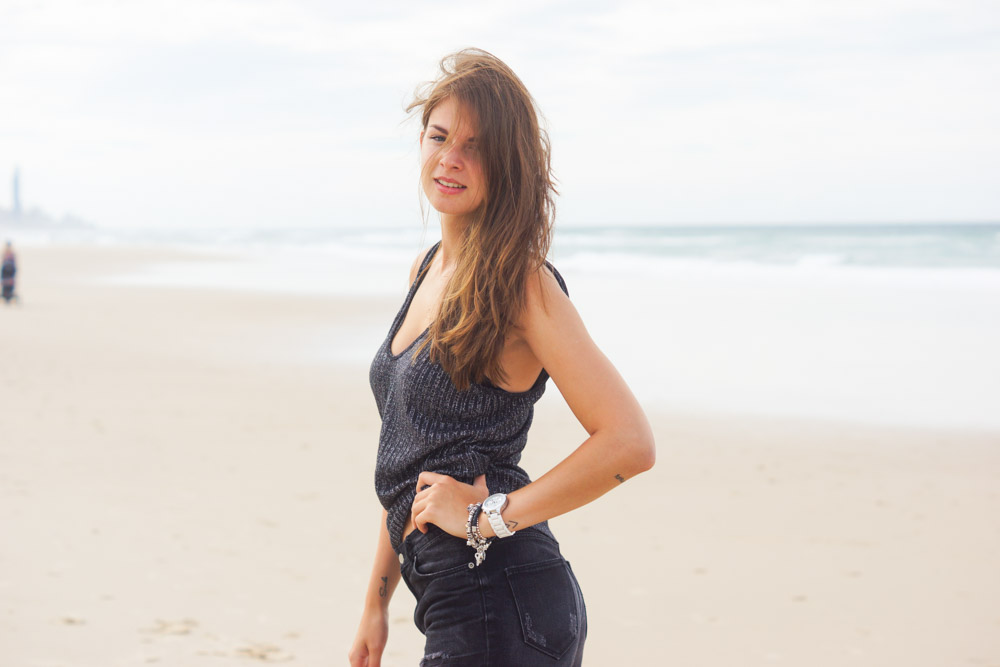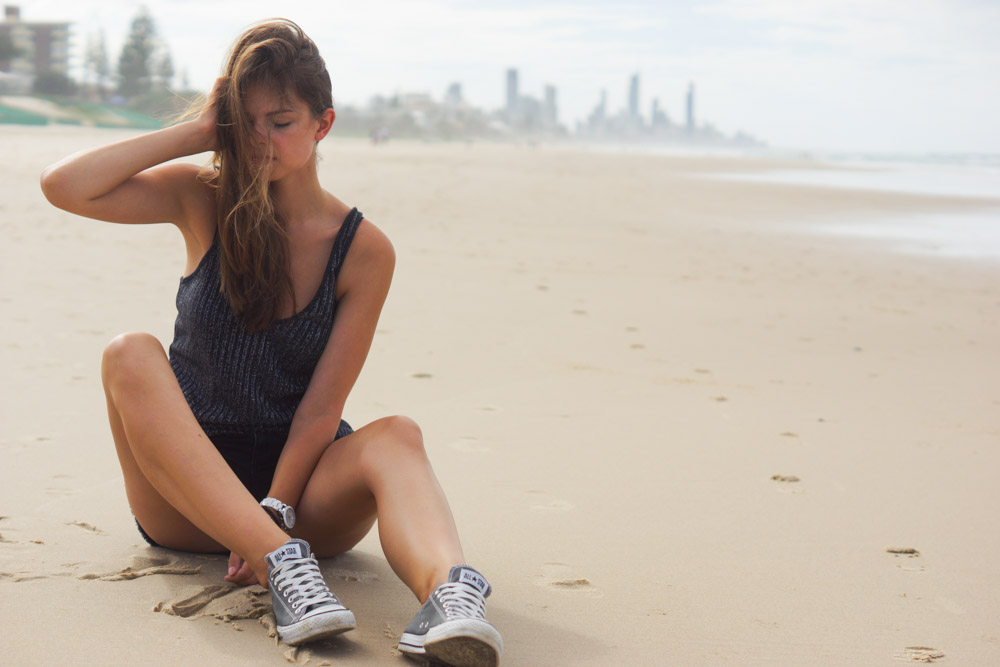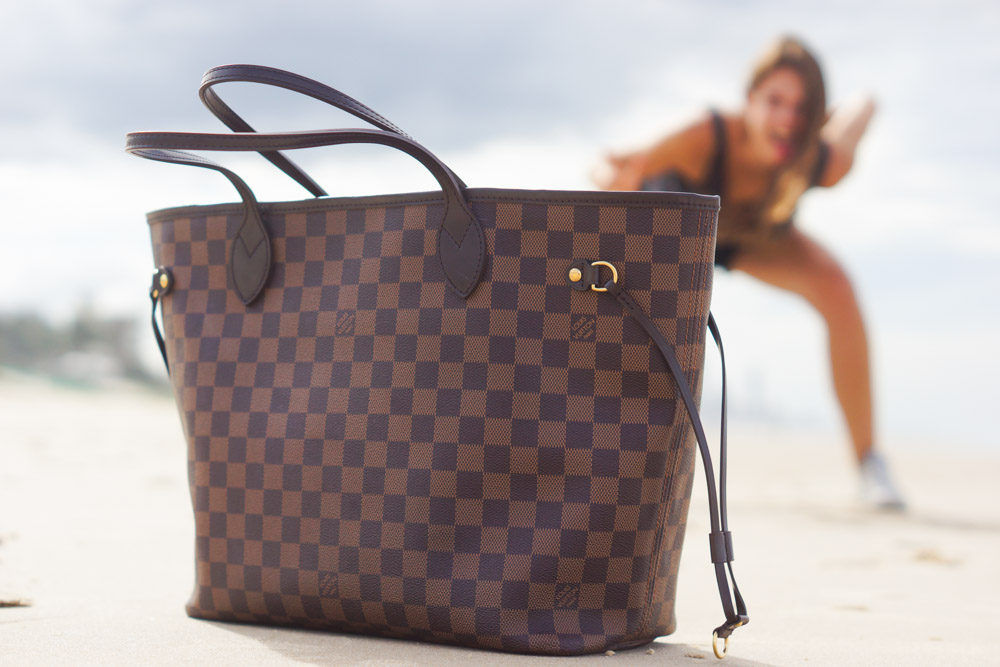 SHOP THE LOOK // SIMILAR CLOTHES