On Thursday I told you about the new Pepe Jeans London campaign "Made For Mischief" and today I want to share this outfit with you wearing one piece of this AW 2014 collection, the croc coat. I was love at first sight when I saw this coat on their website, so I didn't have to think about it for a while. 😉
Pepe Jeans London Croc Coat
Well, I love everything about this croc coat: the leather optic, the length, the shape, the colour, the croc optic, everything! I got size S, but it's a bit oversized, so I think I can wear it in winter with a sweater underneath as well 🙂 The oversized shape is perfect for cold days as well as spring and fall days. What do you thin about this coat with crocodile-skin-effect?
Leather Jacket Addiction
As you all know, I'm a huge fan of leather jackets. I bought my first one I guess 2 or 3 years ago and since that day my collection didn't stop growing. Acutally I don't know how much I own, maybe I'll count them later today x) What do you think about a post featuring my leather jackets, talking about the different styles, the pros and cons?
Rock Chic – My Croc Coat Outfit
Last but not least lets talk about my outfit wearing this coat perfection. I created a rock chic outfit combining the crocodile-skin coat with a white dress with lace details and boots. Guess what? I love this outfit. What about you?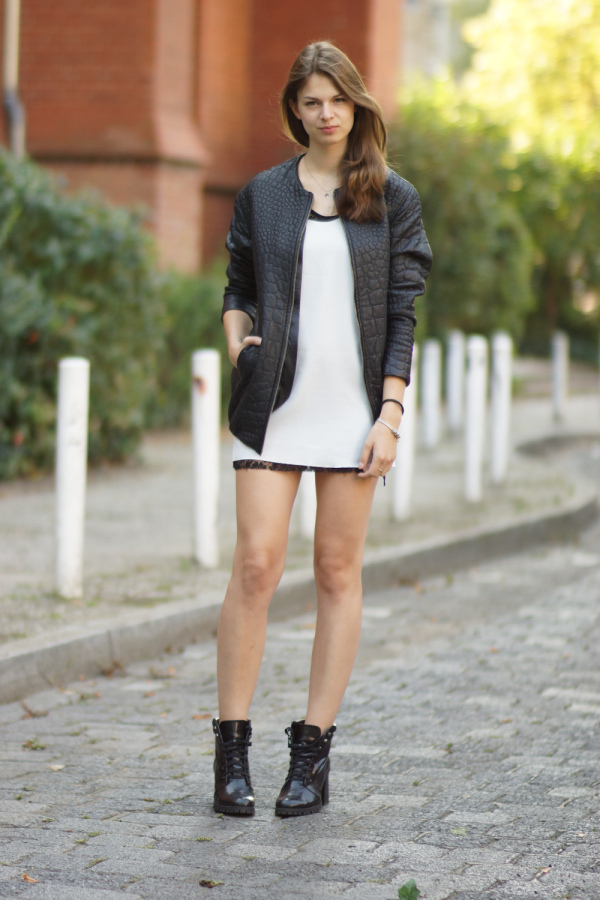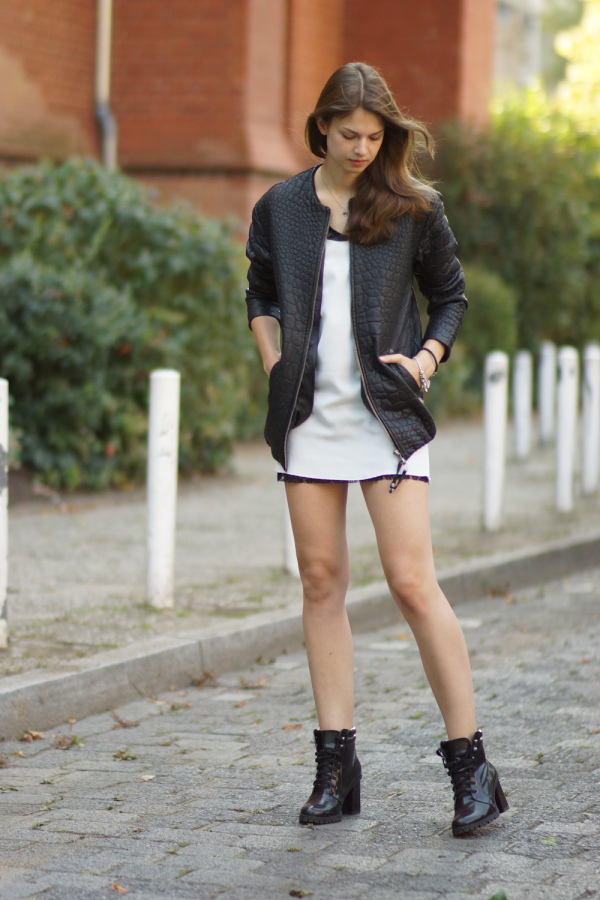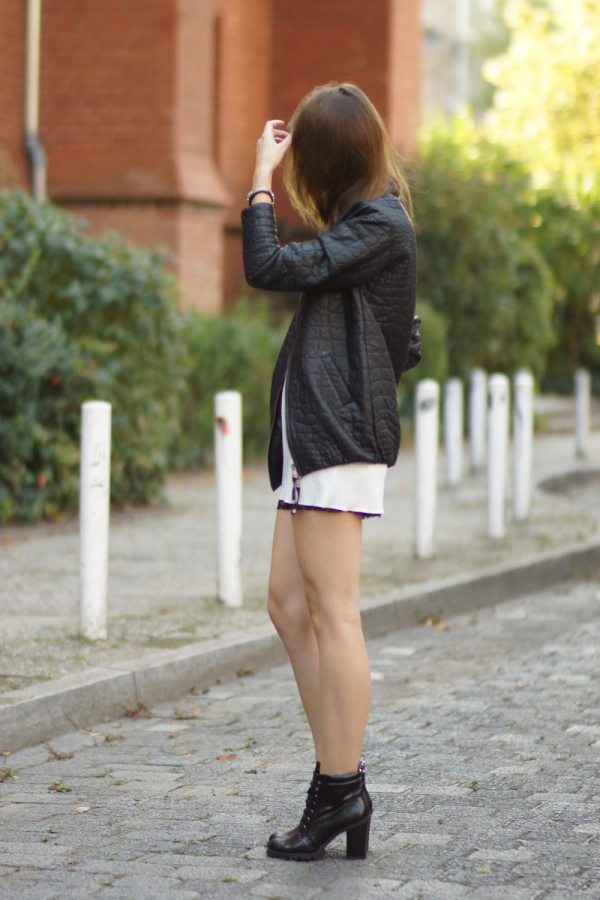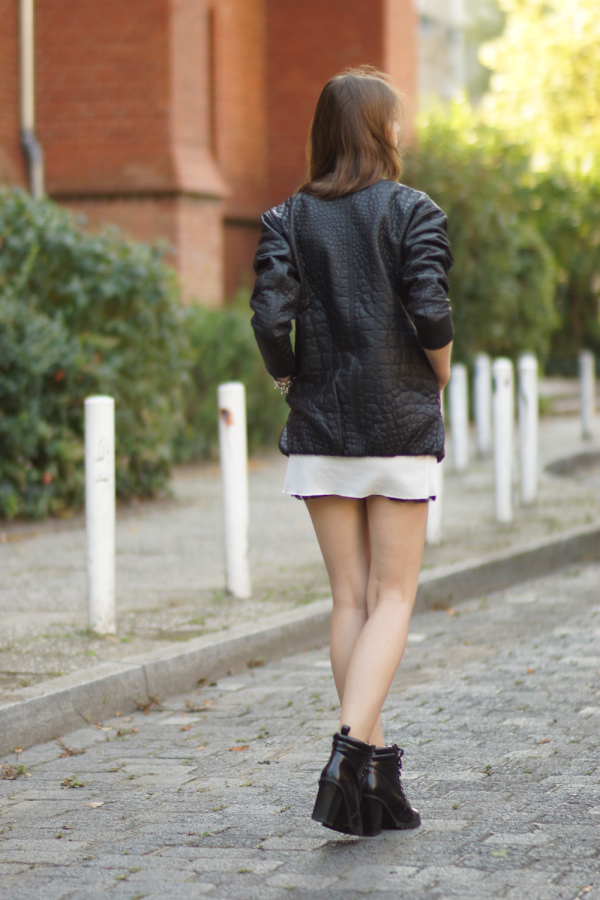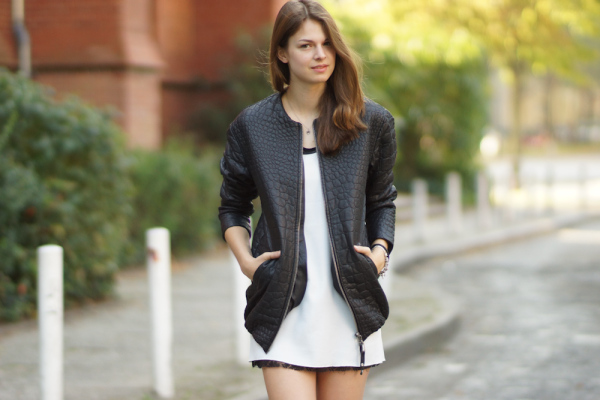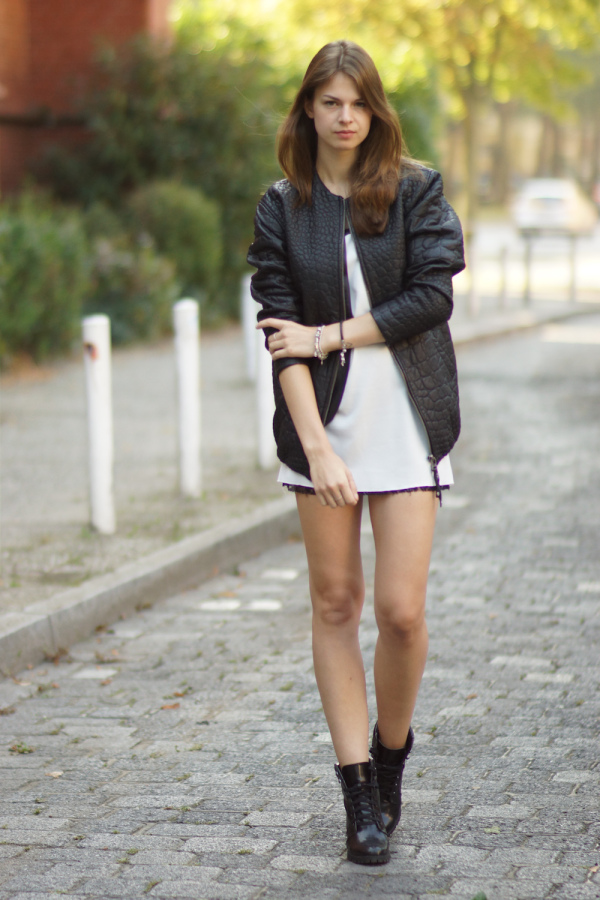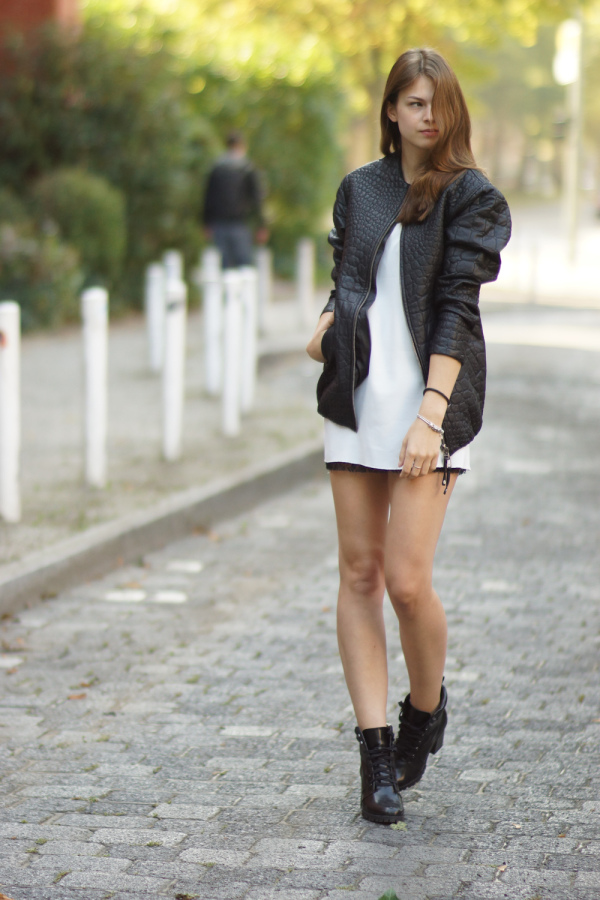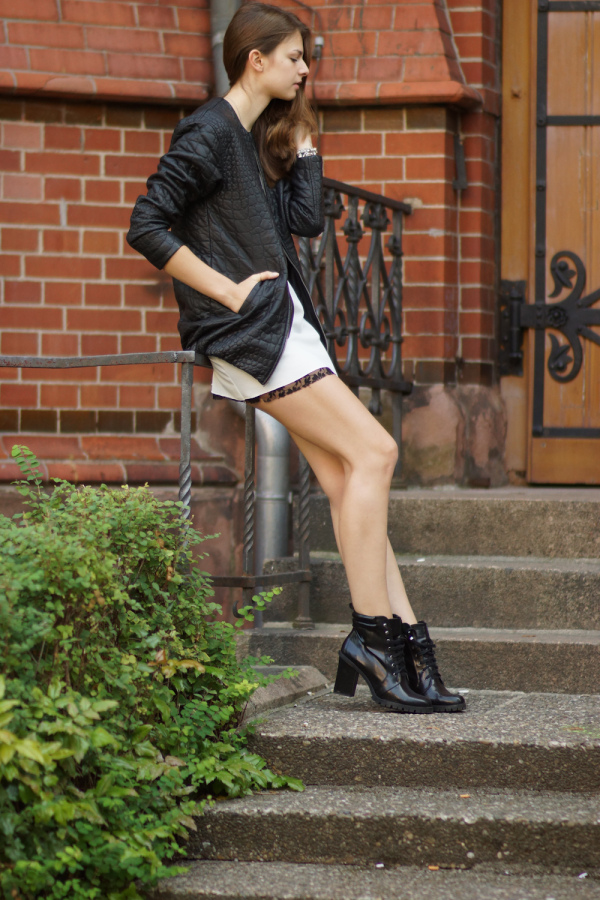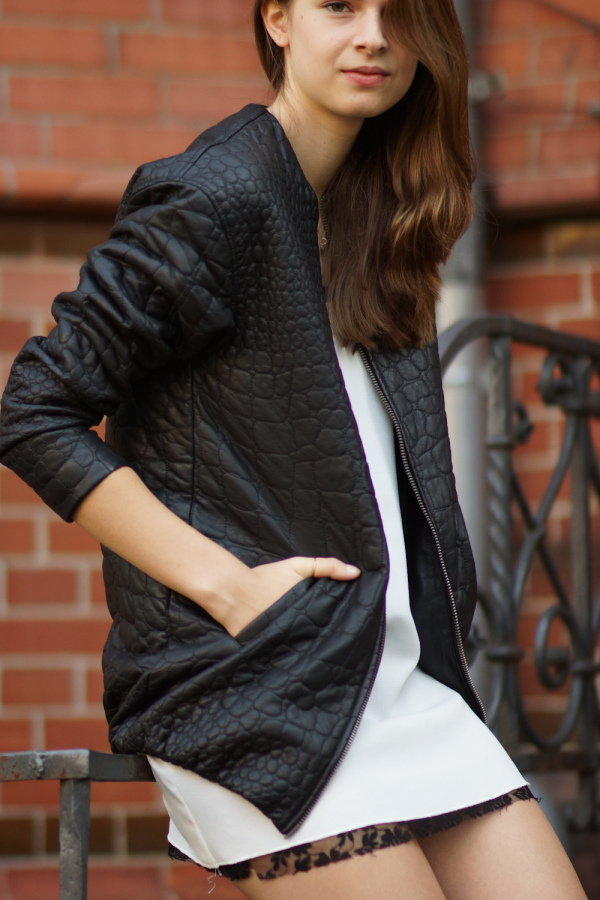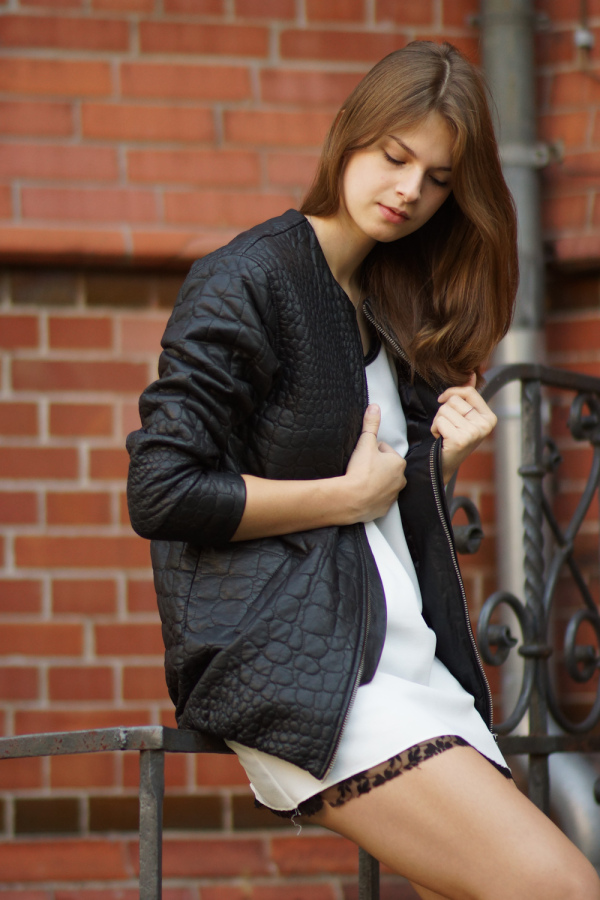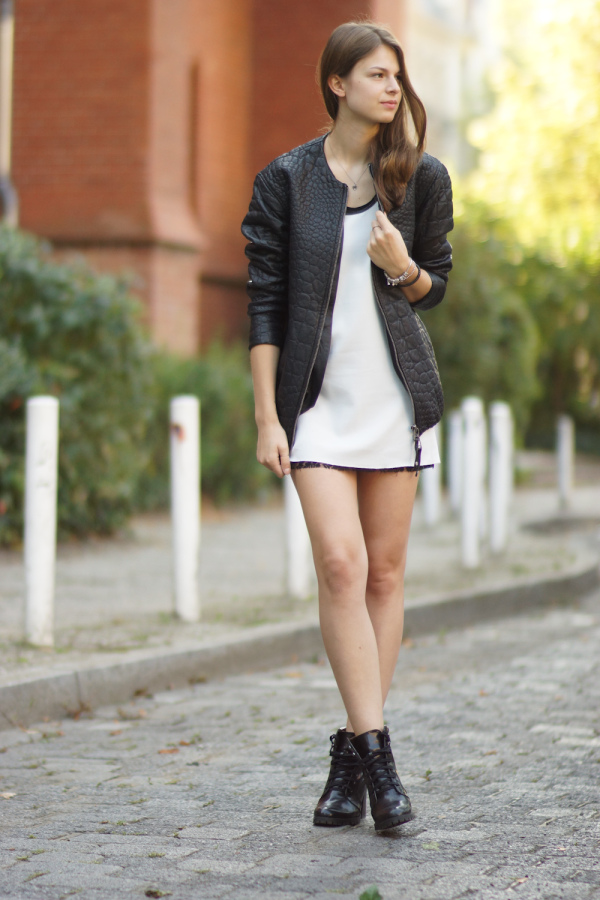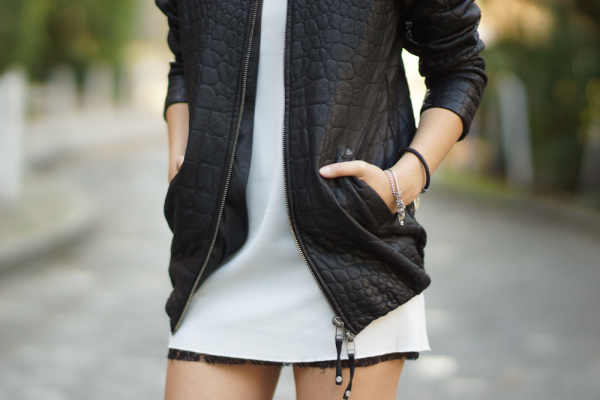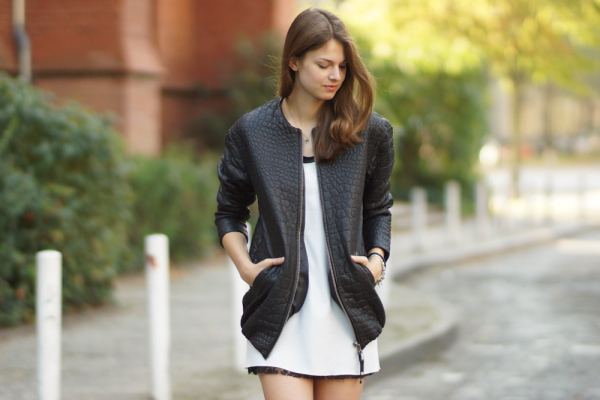 SHOP SIMILAR CLOTHES