This post is part of the current Mood Week: Leo Print
Sweat Pants in your everyday life
In this post I show you how to combine sweat pants in your everyday life. Sweat pants are no longer a garment you can only wear at home. There are a lot of brands creating wearable sweat pants in different styles, fits and so on. You know, I already have a pair of fashionable sweat pants, the camouflage ones (remember the post?) from Sweet Pants and the other day I got another pair of Sweet Pants: the Leo Sweet Pants. Another Style, another fit. You know, I really like the leo print, so I don't have to tell you how much I like my new pants, right? Another thing I really like about those pants is the fit: I got a pair of kids pants (for age 16) and they actually fit better than the ones for adults, because the legs are longer!
How to combine Leo Sweat Pants
I prefer to combine leo print with black, but because this look is part of the Mood Week, in which I want to show you as many different possible ways how to wear the leo print, I chose another "colour": white. It is a bit different to combine leopard with white, because it doesn't work when it is a light leo print, the combination with white don't work!
What do you think about this look? Do you like it or not?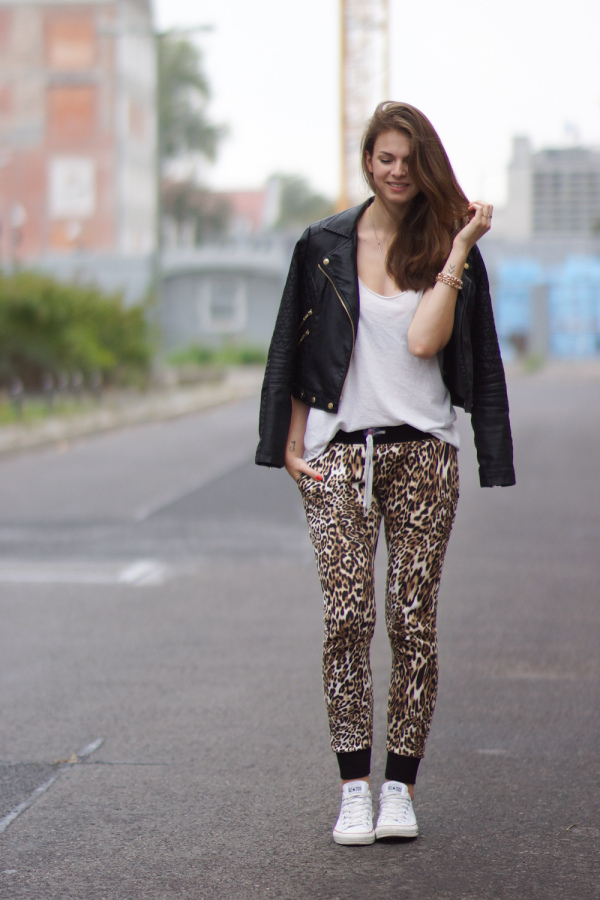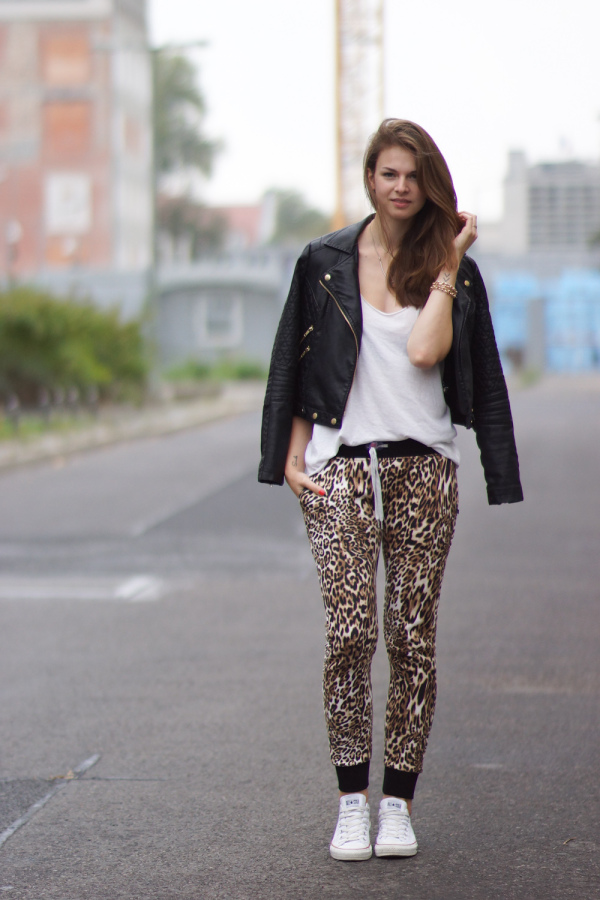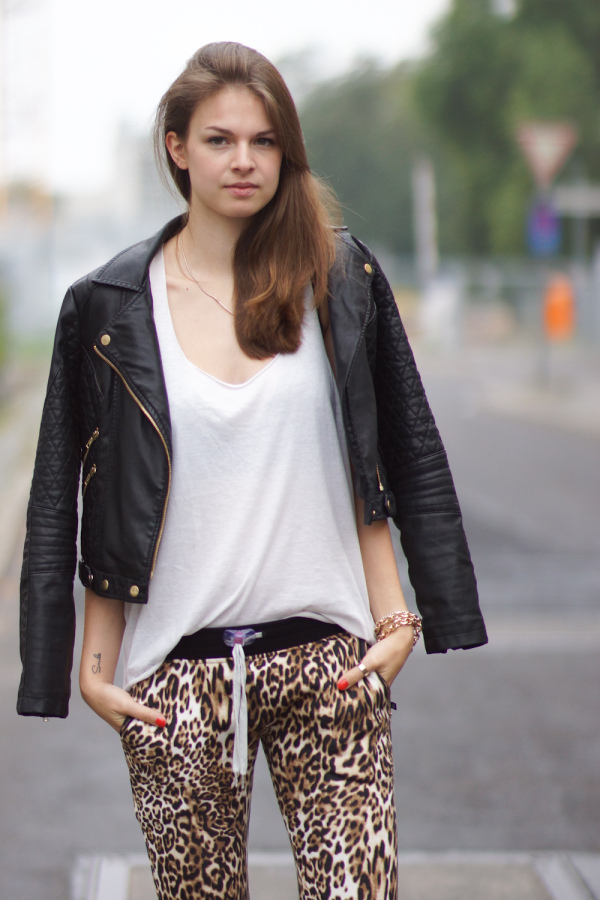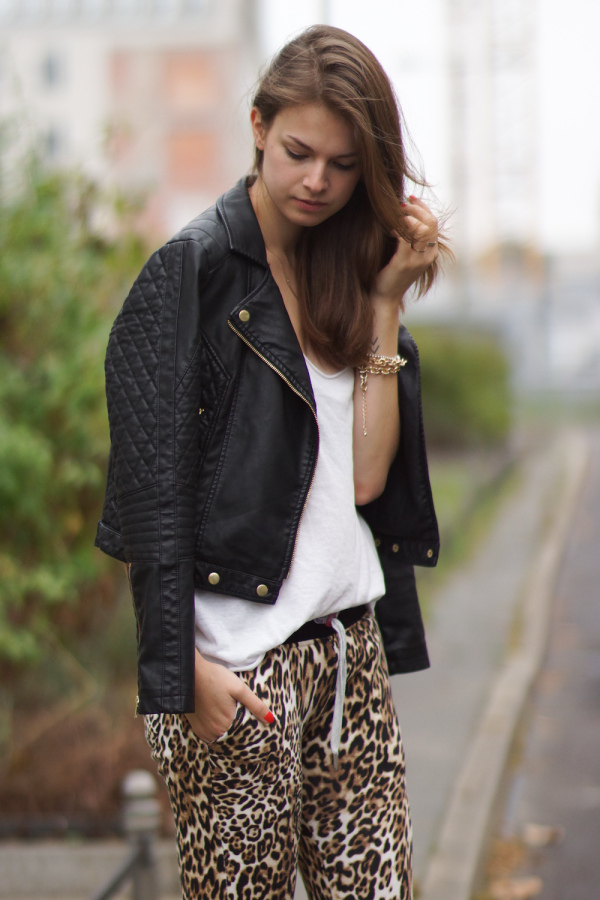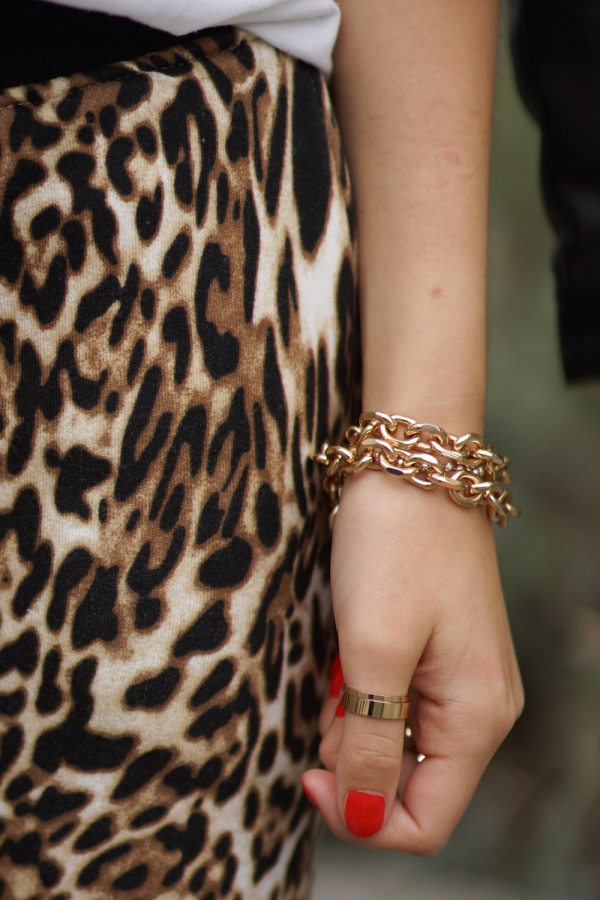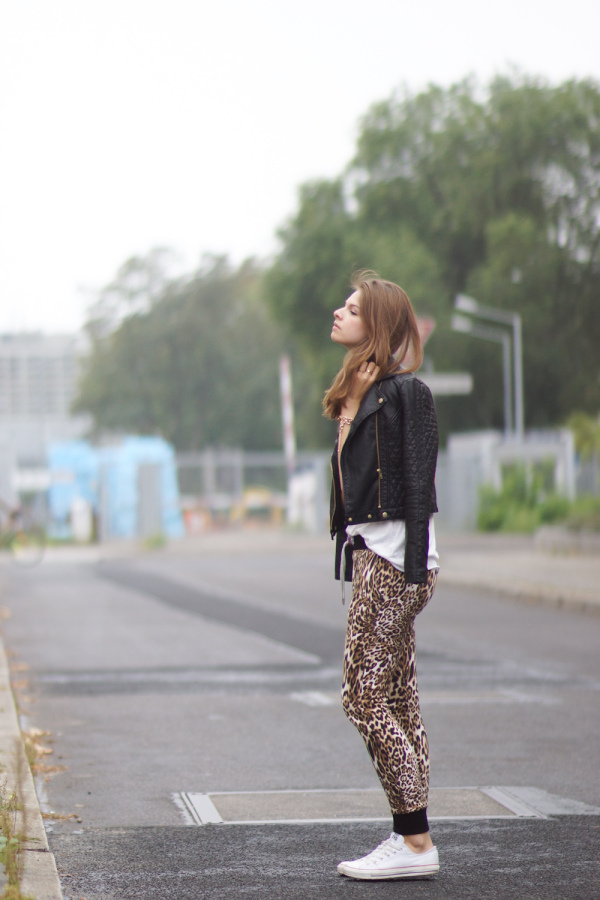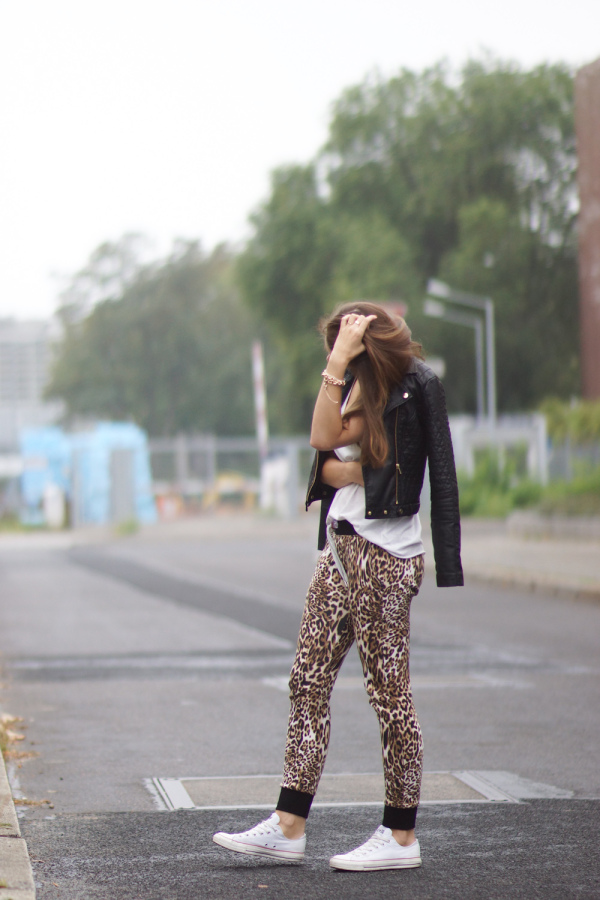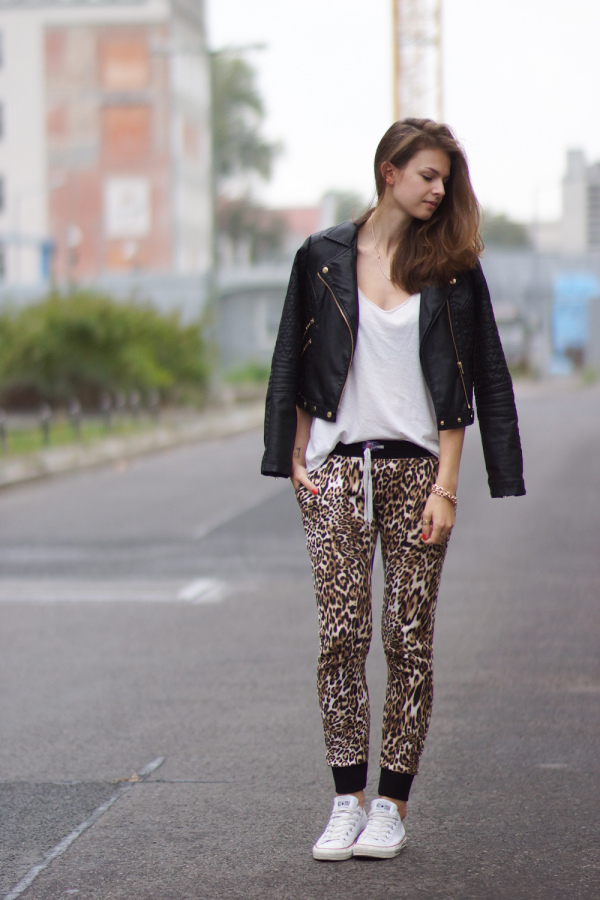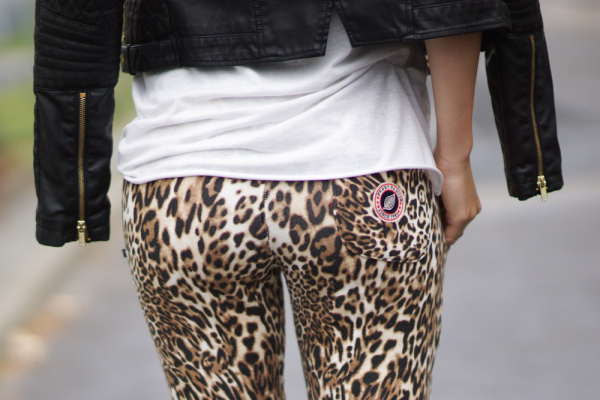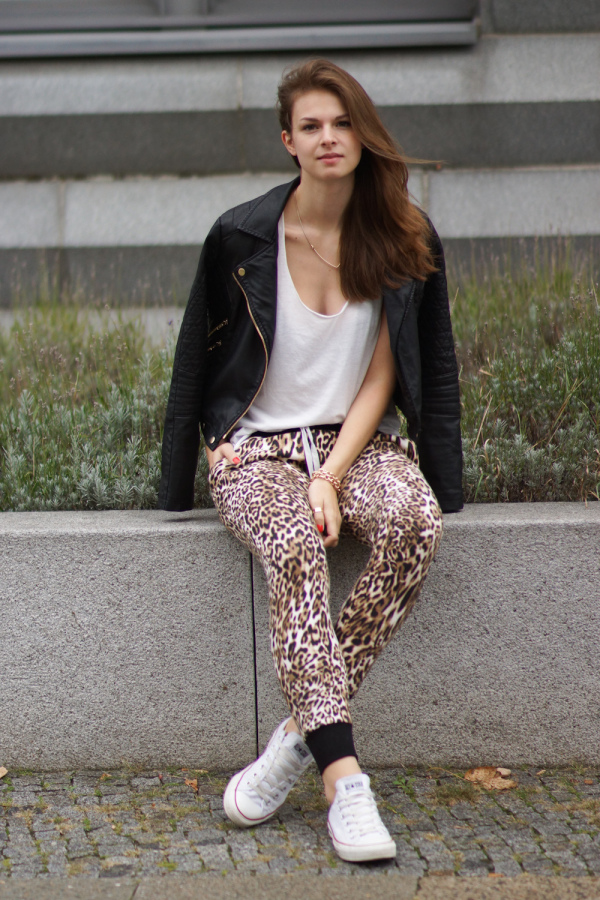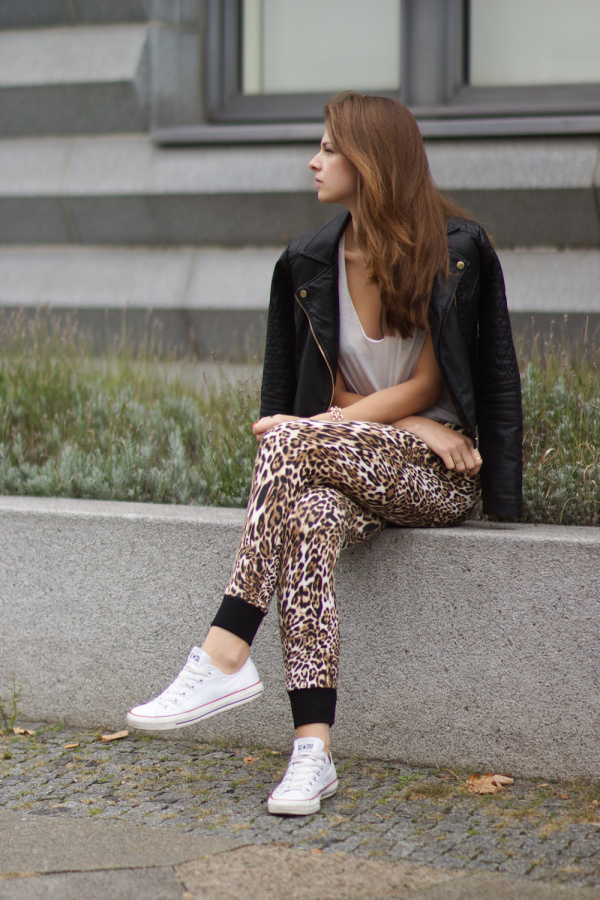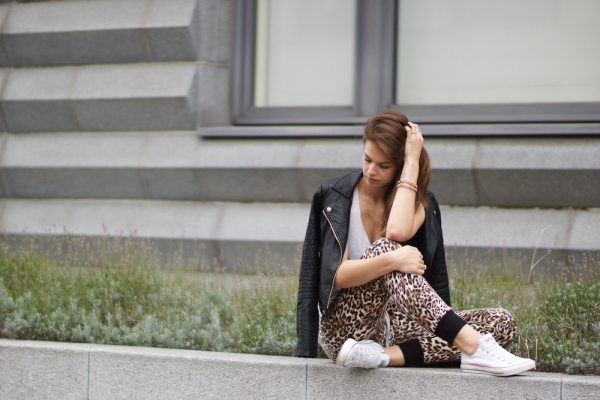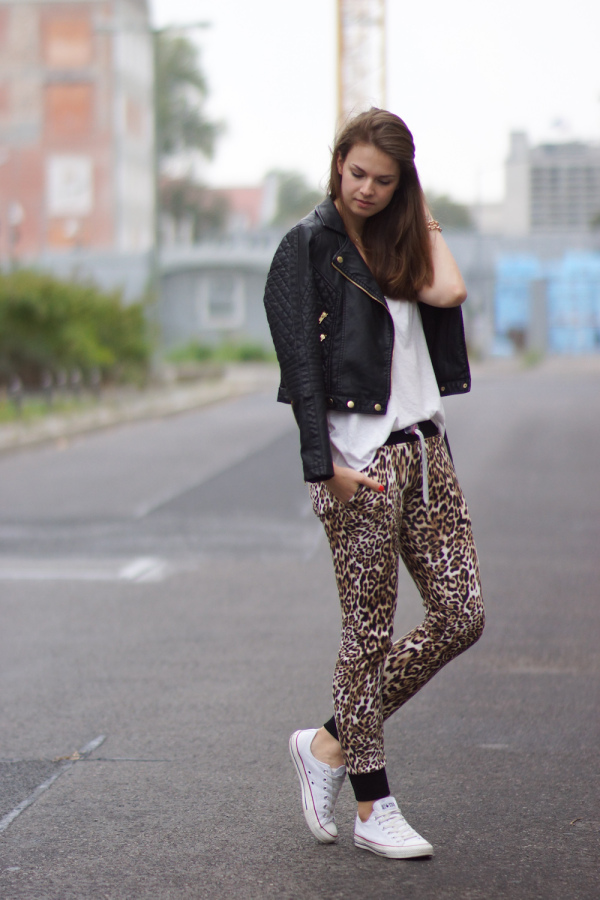 SHOP SIMILAR CLOTHES // LOOK-A-LIKE