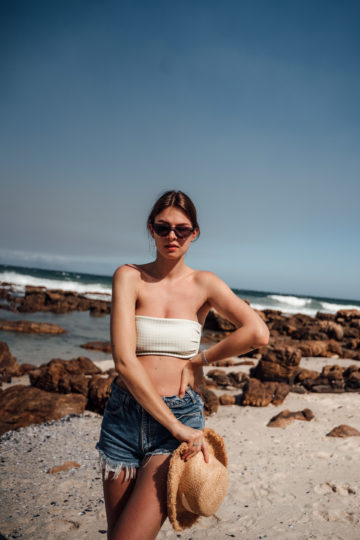 The one thing I like the least when travelling is packing my suitcase. I find it so hard to decide what I want to wear throughout the whole trip in advance and pack the right things; it always stresses me out a little bit. It's not that I don't like what I packed in the end, it is just that I always wish I had also packed other things because sometimes outfits come to my mind I want to wear and shoot and I don't have the clothes I need with me.
But I think that's just something I have to get used to and I have to try to stress myself a little bit less about these things. Because in the end, they are not important at all. A vacation should never be about the clothes you bring but everything you get to see and do and about the memories you make.
I am getting much better at not caring about the outfits too much and focusing on just having a great time. In the end, that's what you can see in the photos. It is more important to have a great time than sharing the fanciest travel outfits with you guys.
Anyways, throughout the past years, I found a way to pack for a vacation that works very well for me. I still miss some pieces sometimes, but overall I pack way more convenient and less random. I found a way to pack things I will actually wear and want to take photos of and don't bring too many things I won't wear in the end. And here's how:
How I pack for a summer vacation
I am still not a "packing pro", but I have some tips and tricks that make packing and travelling way easier:
First of all, I pack all the things I really need such as underwear, socks and some basics I can wear whenever I don't know what else to wear.
These basics are at least two pairs of denim shorts, one white t-shirt as well as a black one and a tank top in white and black.
I pack a lot of accessories such as earrings, bracelets, headbands, hair clips. These I can add whenever an outfit looks a little bit too basic and boring.
Since blogging is my fulltime job, I am never not working and always taking a lot of photos while travelling. Due to that, I need to pack clothes I want to photograph meaning they shouldn't be too basic and don't look all the same. That's why I try to plan my outfits in advance. I check my wardrobe as well as social media platforms such as Pinterest to get inspirations for outfits I want to wear and photos I want to take.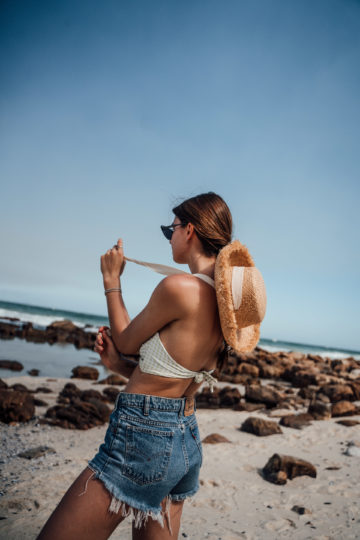 I always pack a little bit more than needed just in case something gets dirty after just wearing it once or the weather changes.
You never really can trust the weather forecast, so even when I am travelling to a summer place, I bring at least one pair of jeans and a sweater or jacket.
Last but not least: I always try to pack clothes I can not only wear once but combine in different outfits. That way you don't have to bring that much. So pack clothes you can style in at least two different ways.
These are my tips and tricks on how to pack for a beach vacation. It works pretty well for me, but even when you try to pack like this, you won't be a hundred percent satisfied with what you packed. That's especially when you dress based on your mood. And who knows in what kind of mood you will be once you are on vacation? I for sure never know haha.
Anyways, I hope this little guide will help you to pack your suitcase for your next beach vacation. I can't wait to pack mine for the upcoming Costa Rica trip.