Blog Posts and Youtube Videos of the Week
Last week I promised I wouldn't let another week pass by without sharing a new post here on the blog and guess what? I kept the promise and shared three new posts this past week. As you know, I wanted to share a few guides for Cape Town, so last week I finally published my ten reasons why you need to travel to Cape Town as well as a food guide for Cape Town. I also shared one more outfit I was wearing in Cape Town. It is a very casual one, but I added one eye-catching piece, and that's what the post is all about: my vintage fanny bag from Gucci. The plan for next week is to share at least three more Cape Town related posts before continuing with content from Berlin.
Even on YouTube, I shared a few more videos. As I haven't been travelling in a while, I couldn't share any vlogs. Instead, I published a new lookbook showing you different all-black outfits and, for all the Germans, a new BBSTB episode was published as well. For the next week I will share more styling videos and another BBSTB episode and the week after it will be all about travelling again as I am – hopefully – finishing off my best of travel 2018 video and am travelling to Amsterdam for a night and I will definitely take you along. So stay tuned and don't forget to subscribe. 🙂
Looks of the Week
We were super productive outfit-wise and took a lot of photos for Instagram and the blog. As I am soon travelling again, I wanted to have a few looks shot before we are leaving and took advantage of those few bright moments and the warmer temperatures on some of the days.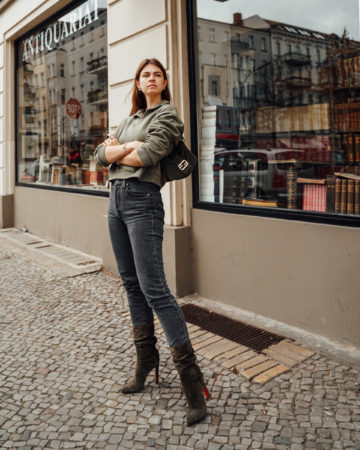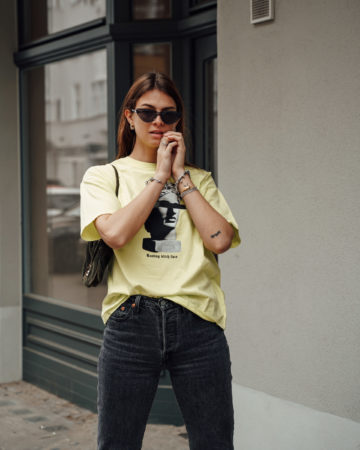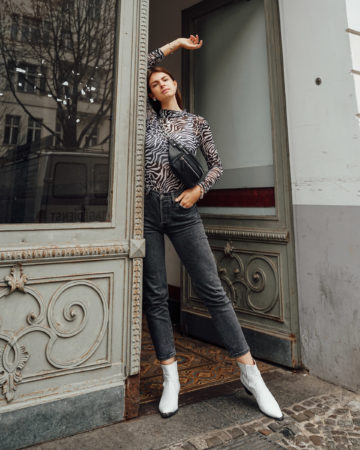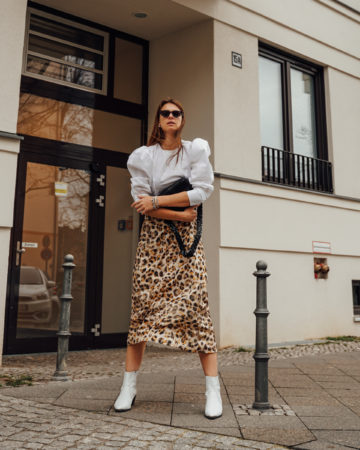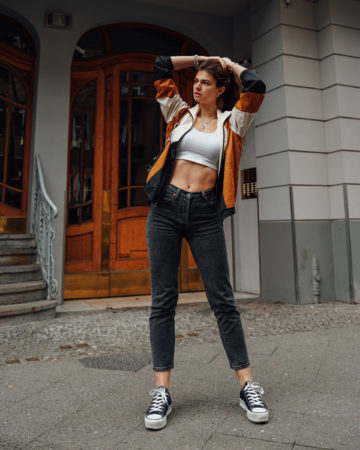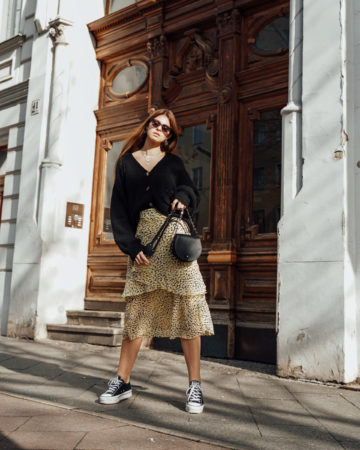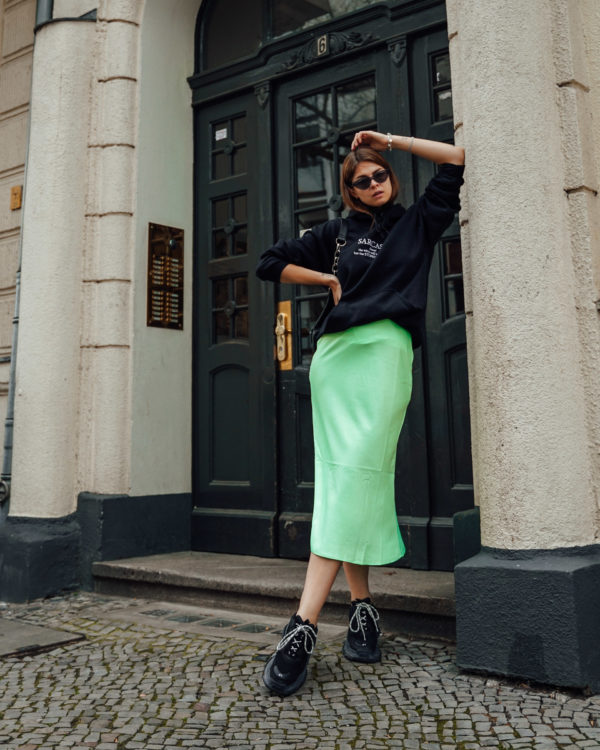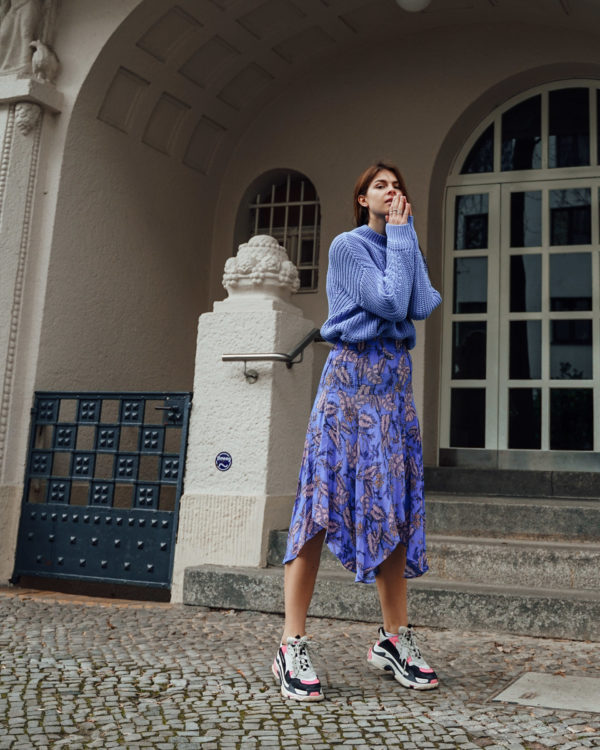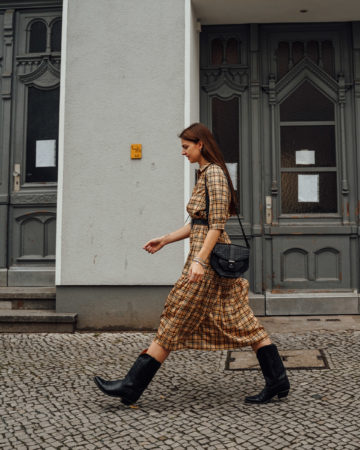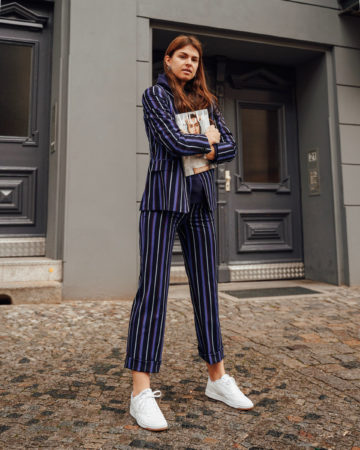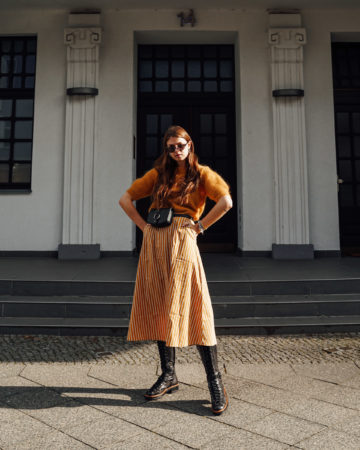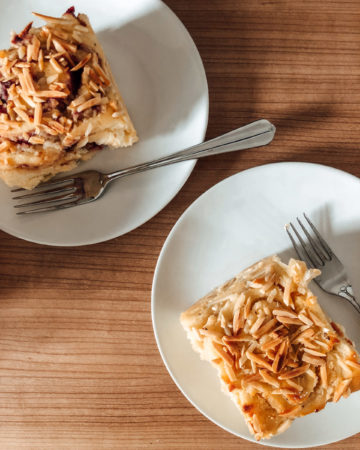 What happened the past week
I worked a lot this past week. On the weekend we took some outfit photos, and I edited a few styling videos, and during the week I spent almost all time at the office answering emails, working on new projects, making plans, writing blog posts and more. But on the weekend I tried to keep a good balance and also relax and take some time for myself. We met up with friends on Saturday evening, I ate my favourite cinnamon bun, and I also went for a run. Other than that I watched series, read a little bit and just laid on the sofa.
Monday to Wednesday I didn't do much but working at the office. My Monday started with a PT – like every week – and afterwards, I went home to film a few new styling videos. Later, I headed straight to the office and got some work done. After working at the office almost all day on Tuesday, we met my family for dinner in the evening which definitely was the highlight of the day. The highlight on Wednesday was another workout in the morning, and that's it haha. I told you, I didn't do a lot but working with the past week. At least I took some time to go to the gym, and I have to admit, it feels amazing to work out regularly again. I am a little bit scared that the full month of travelling will destroy everything haha. But I will try to work out while travelling, fingers crossed. I will find the motivation to do it!
Thursday was the busiest day of the past week. The day started at the office before I had to drive to a fitting for the Tommy Hilfiger event in the evening around noon. Once I was back at the office, I tried to get some last tasks on my to-do list done before going to the vet with Jimmy. He still is super skinny, and it seems like he's not gaining any weight no matter how much we feed him. He got medicine, and I hope it will get better very soon. Afterwards, I went home to get ready for the Tommy Hilfiger event. The event was super cool, and I had a lot of fun. Unfortunately, we couldn't stay that long, because we had another event to go to: the Instyle meets Calvin Klein Women dinner at Soho House. The food was amazing, and I loved the atmosphere at dinner. I had some really nice conversations there, saw blogger friends I hadn't seen in a while, and it just was a really nice evening. I came back home quite late and already was feeling a little bit sick that evening. I didn't feel any better on Friday, and since it was a public holiday in Berlin, I decided to stay home and work from the bed as well as relax a little bit.