Summer is coming closer and who else is already dreaming of summer getaways, the ocean and lying on the beach? For me, these days are actually pretty close as I am flying to Costa Rica next week. And due to that, I spent some time searching the newest swimwear trends. Before I get into detail, I can already tell you that it is going to be amazing. The swimwear trends 2019 has many beautiful styles to offer, and I am sure all of you will find something. In the following I won't share all of this swimwear trends, I just picked out a few I want to share a few more details about:
Criss-Cross Bikinis
What once were the neck holder bikinis are now the criss-cross bikinis. You might have seen them last year already, but this year they've become quite big. This bikini trend offers a lot of different options from bathing suits with crossed necklines to bikinis that are crossed beneath the bust. I do like the crossing beneath the bust the best as it is really something new and it adds such a nice detail to the bikini. It might be a little bit confusing to put it on, but once you've figured out how to put it on, you will look amazing.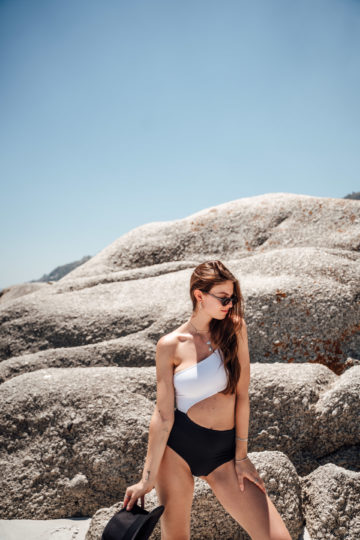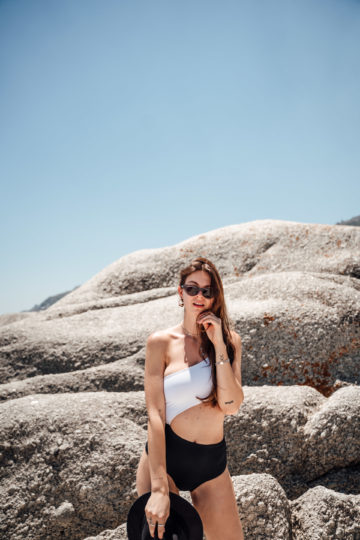 Retro Swimwear: High-Waist and High-Leg
I do like the retro trends a lot when it comes to swimwear as I think they are the most favourable trends. Swimwear with a high waist isn't anything new. We've been wearing them for years as they are very comfortable and quite flattering as they cover the belly. New this season is the high leg that sometimes also comes in combination with a high waist. With the high leg bikini or swimsuit, you can optically elongate your leg by showing as much leg as possible.
Asymmetrical and Off-Shoulder Bikinis and Swimsuits
What you will also see more often this summer, is asymmetrical as well as off-shoulder bikinis and swimsuits. I got a lot of off the shoulder bikinis already because I wear them whenever I want to get a tan. Off-shoulder bikinis have been available in stores and online since forever, but often they just were made to serve the purpose of covering as fewer parts of the body as possible. Now that they are one of the swimwear trends in 2019, you will find more options with modern prints such as animal prints or with trending details such as ruffles and volants. In addition to off-shoulder swimwear, you will also see a lot of asymmetrical bikinis and swimsuits. I always was a fan of these one-shoulder styles as they always look quite fashionable.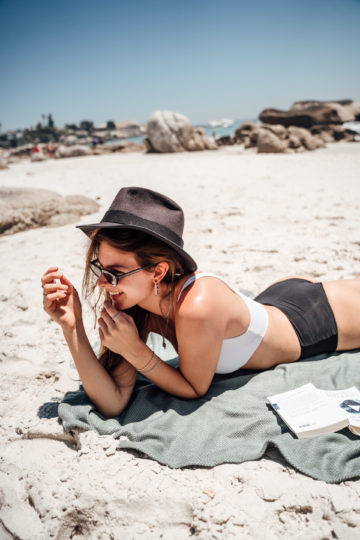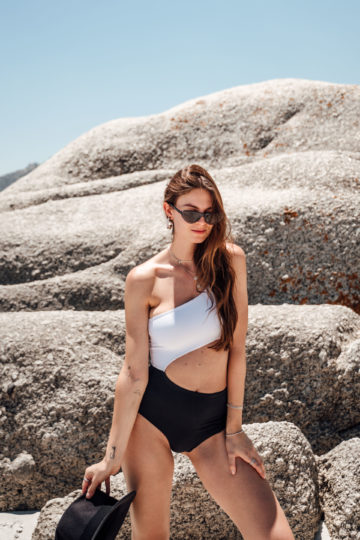 Swimwear in neon and bright colours
In our big trends 2019 post we already mentioned, that neon and bright colours are big in fashion this year and, of course, you can also find this trend in the swimwear section. It might not be a swimwear trend for everyone, but if you don't mind getting a lot of attention, you will love a nice neon bikini or swimsuit.
No matter what the trends say, always wear what you feel most comfortable in
All these swimwear trends for this year doesn't really matter if you don't feel comfortable wearing them. Especially when wearing a bikini or swimsuit, you HAVE to feel comfortable in it as swimwear always shows a lot of your body. So don't wear anything you don't like or you think that is unflattering for you. If you find a bikini or swimsuit, that doesn't have anything fashionable on it, but it suits you very well then take it! People will see that you enjoy wearing it and you can rock it even though it's not a fashion piece. Always remember this!