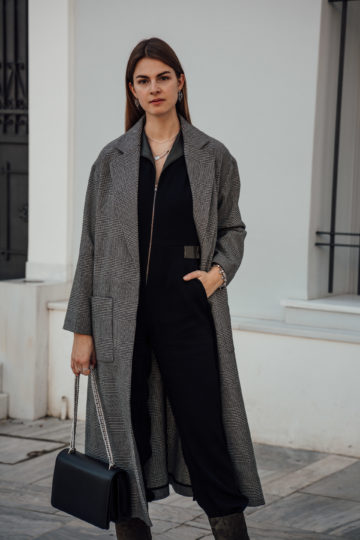 Christmas is just around the corner, and so is New Year's Eve, and you still don't know what to wear? Even though it's is very last minute, I would like to share a chic outfit with you today you could wear during the festive season. I brought this outfit with me to Athens, because I've had it in mind for a while and I thought it would be perfect for either Christmas or NYE. But you can also wear it to any other festive occasion or whenever you need to wear something chic.
Combining a jumpsuit with heeled boots
It's been a while since I last was wearing a jumpsuit and every time I wonder why I am not wearing them more often. But then I remember: they are not the handiest kind of clothes (regarding going to the toilet haha). BUT not every jumpsuit is difficult to take off. The one you can see me wearing here actually is quite handy due to the zipper in the front. It's easy to open it and take the jumpsuit off. And this zipper does not only make the jumpsuit handier, it also adds a detail that makes the whole outfit look a bit more interesting, don't you think? The zipper detail is one of my favourites, especially because they worked with a different fabric and colour on the inside to create a contrast. They used the same fabric and colour for another detail on the outside sides of the jumpsuit, and I do like it a lot when you have this kind of matching details.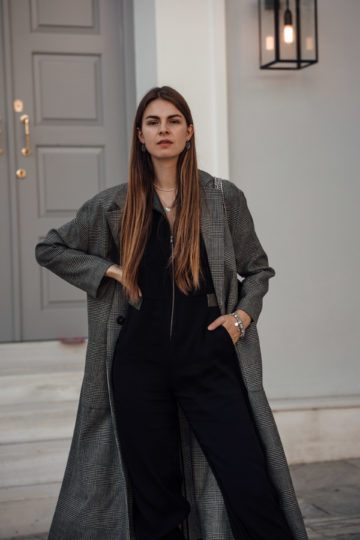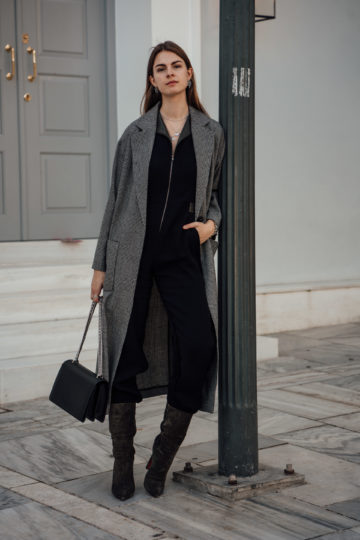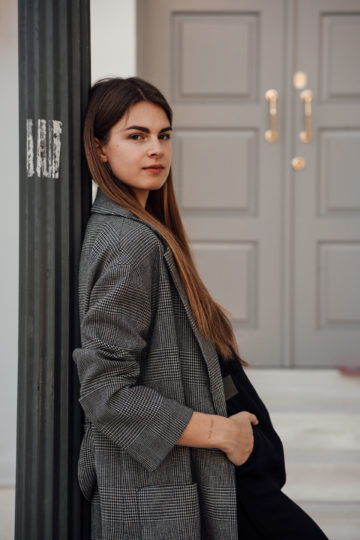 The jumpsuit definitely is a key piece itself, but for this chic festive outfit, I wanted to add another key piece to make the outfit even more eye-catching: heeled boots. These heeled boots are by far my favourites for chic outfits. But I also love combining them with casual looks to create a contrasty outfit. How would you combine these boots?
To finalise the outfit, I simply added a long coat as well as a black bag. It's a very simple yet chic outfit combination you can not only wear for Christmas and New Year's Eve but also whenever you want or need to dress up. This outfit also works for an important meeting or a business event.
Add jewels to your festive outfit
If you are putting together a festive outfit and you are not a hundred percent sure and happy with the final result, always try adding some pieces of jewellery. I think that they make such a big difference. Especially when wearing bigger earrings, the looks immediately looks chicer no matter what else you are wearing. In this case, I opted for a pair of earrings, and I was also wearing the necklaces, rings and bracelets I am wearing every day.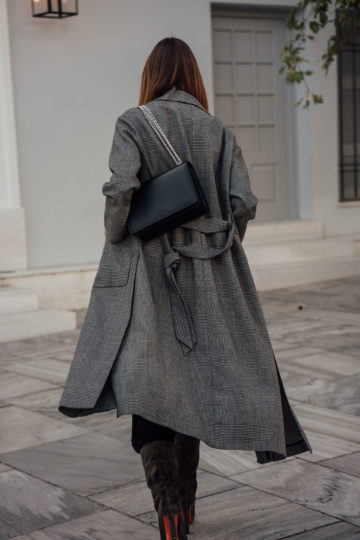 I hope you guys like this outfit, let me know in the comments. Do you already know what you will wear on Christmas Eve as well as on New Year's Eve? Even though I put together a couple of festive outfits in the past days, I don't know what I will wear. And if today's outfit post couldn't inspire you, you should check back tomorrow, because I will share another post with a few more festive outfits.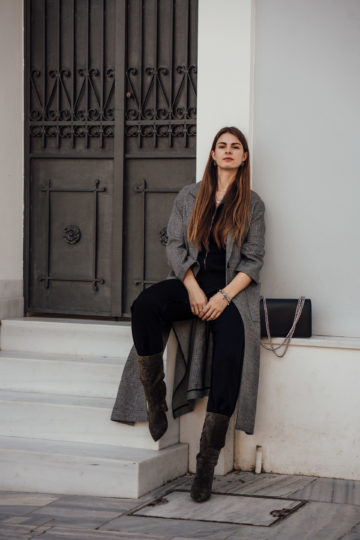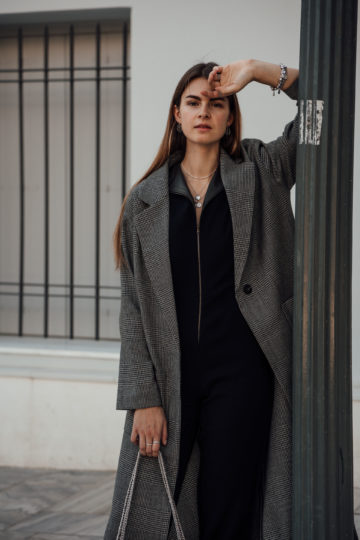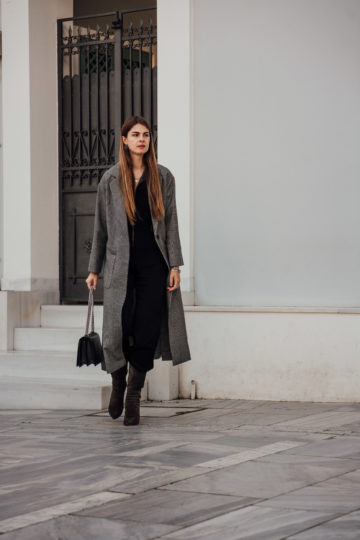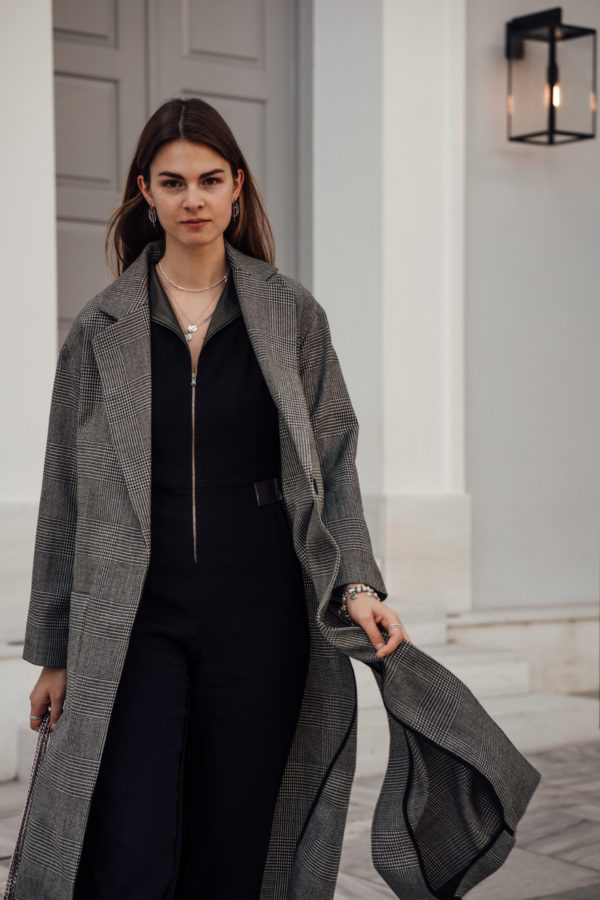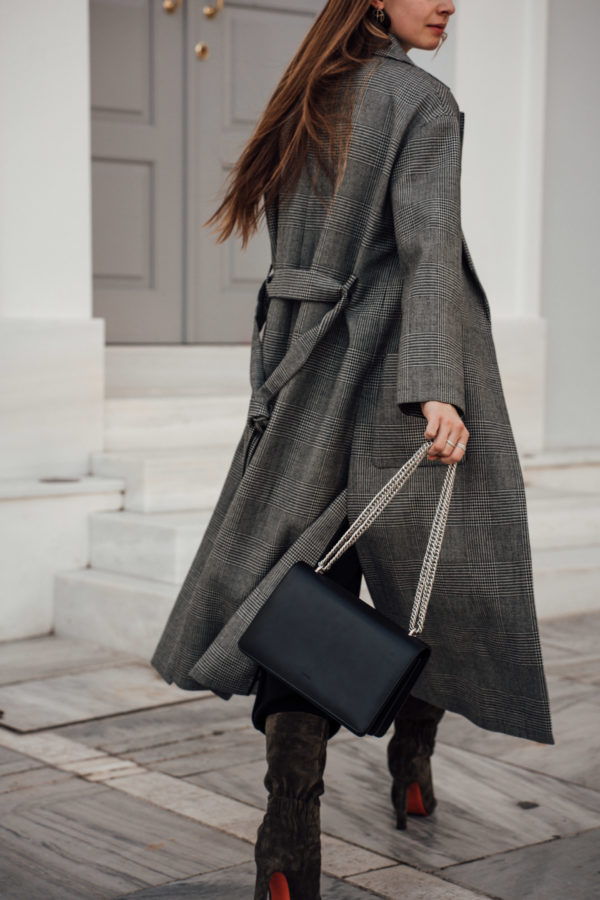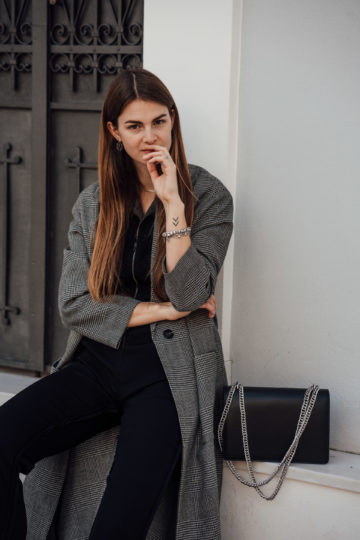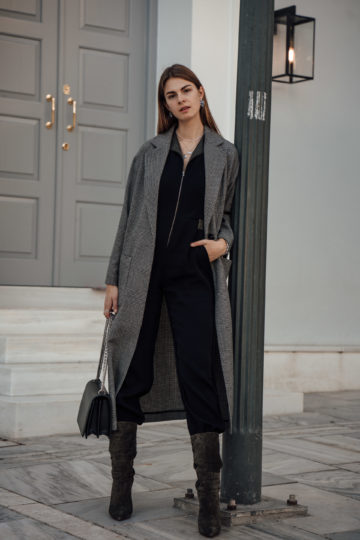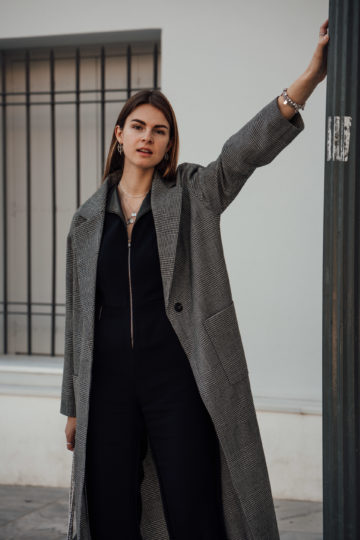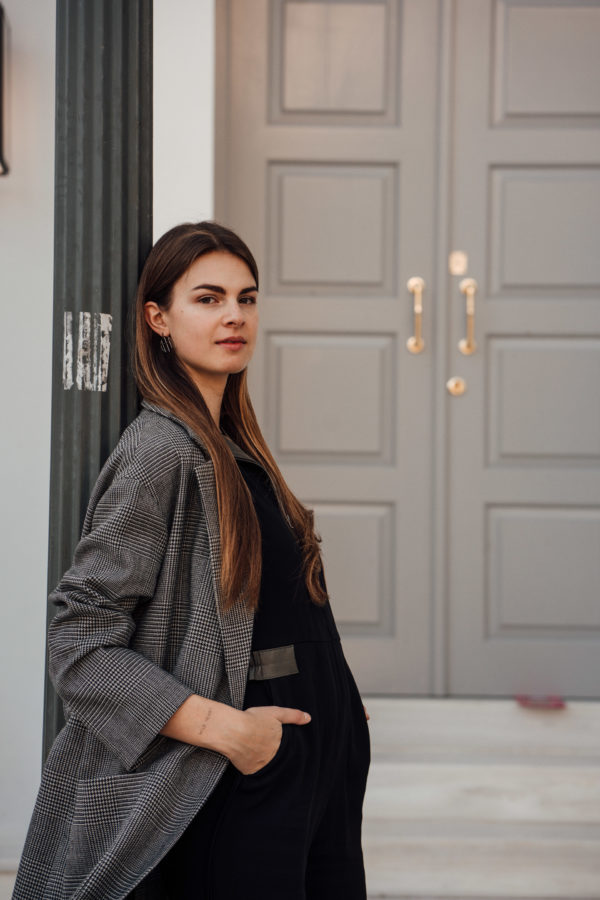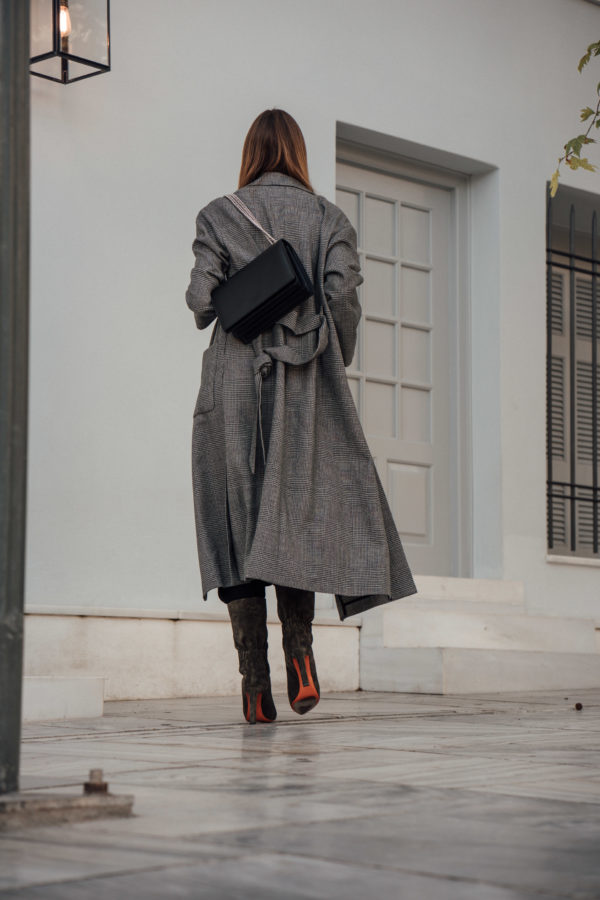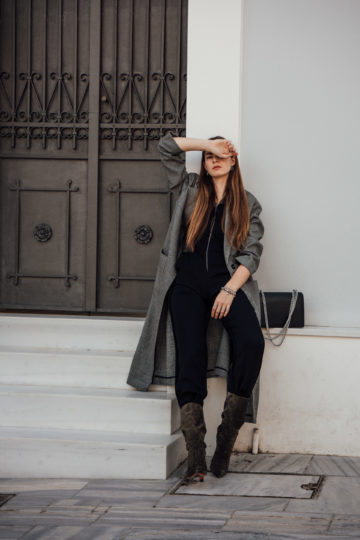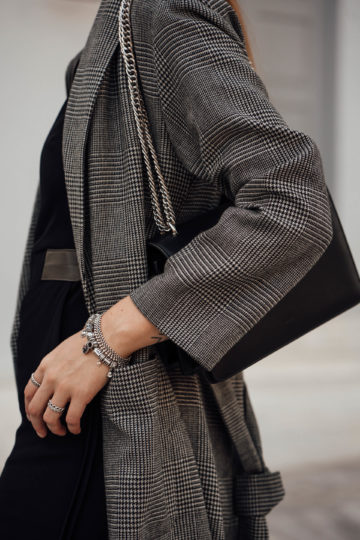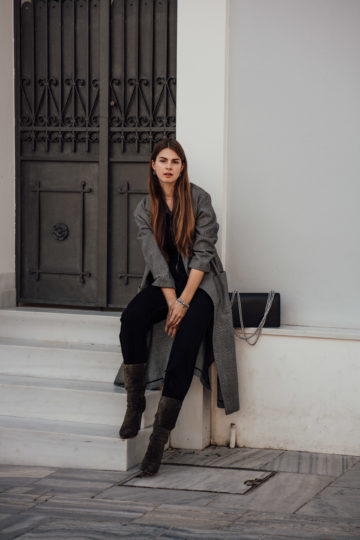 *Ad, brands named – Weill Paris Coat || Marcell von Berlin Jumpsuit || Santoni Boots || Agneel Bag