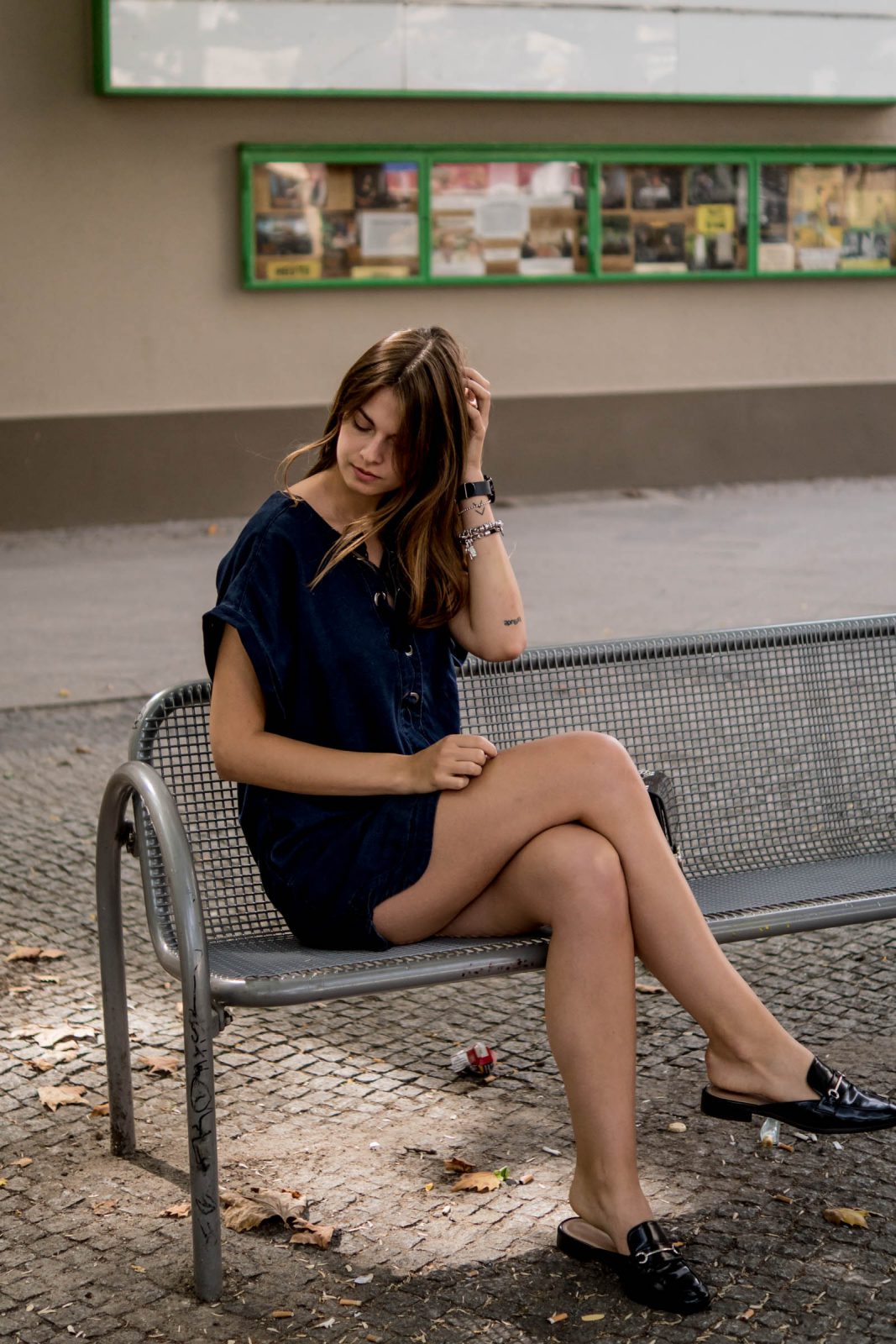 Happy Wednesday everyone! The first half of the week is almost over, and there's still so much to do. We're flying to Rome on Sunday and are staying until Tuesday night. Wednesday will be a very busy day as well, and I won't have time to go to the office and work. On Friday I'm flying to London for a day and maybe I'll fly from London to Stockholm in the evening. So there's no time for work on Friday either. Therefore I have only one day, Thursday, for work.
And since I can't finish all the work in only one day, I have to prepare as much as possible this week. You probably can imagine how busy this week has been… But whenever we're having a busy week like this one, we're still trying to take some time for ourselves. That's why we decided to finally go to the cinema and watch the latest Bourne movie on Monday! You probably remember that I talked about it weeks ago, but either we were to busy or the movie wasn't playing that day.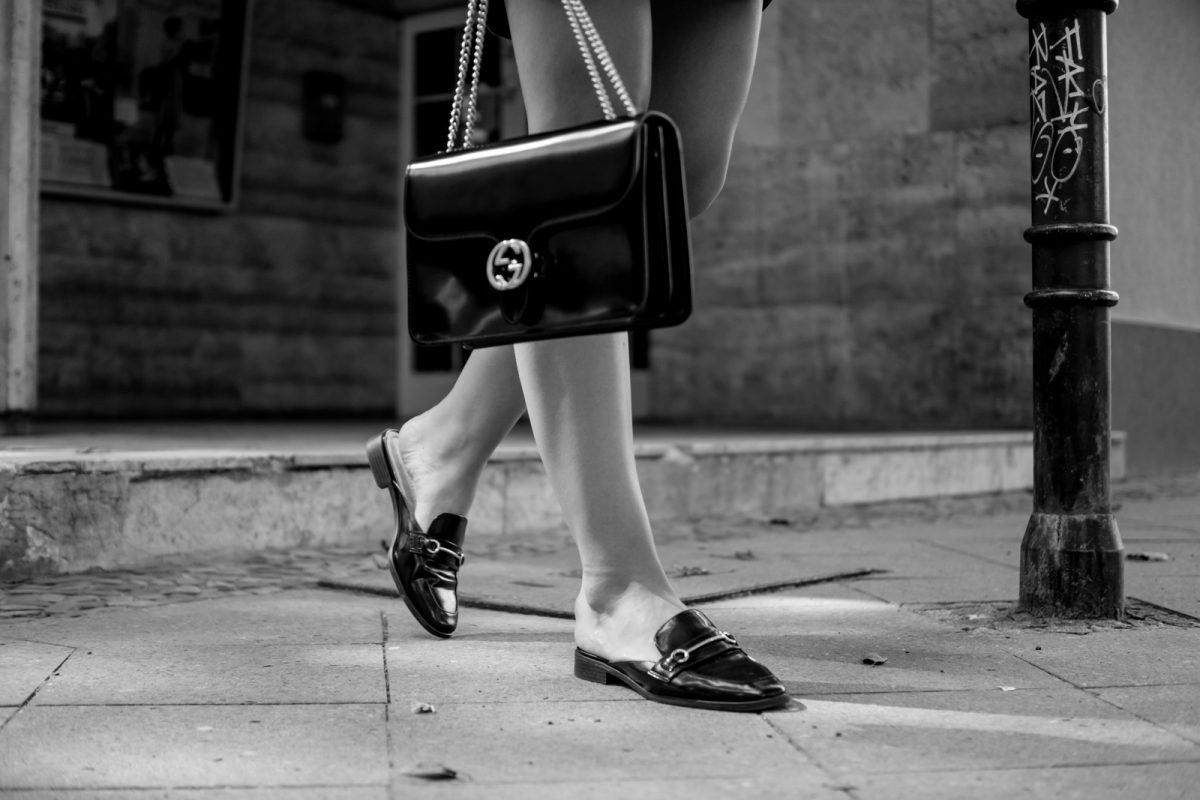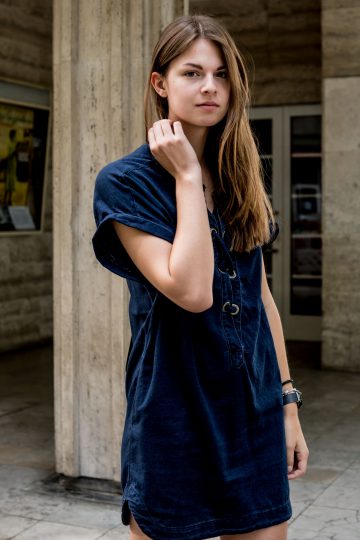 Casual Cinema Outfit
When going to the cinema I would love to wear sweatpants, but that's very inappropriate. A cinema outfit has to be comfortable but shouldn't look too comfortable, if you know what I mean 😉 But what to wear if not sweatpants? Well, first of all, you should avoid everything that is too tight and might pinch. I usually wear a pair of loose pants and try to avoid jeans. It's always a little bit colder inside the cinema, but in summer I like to wear dresses or playsuits and sometimes shorts as well. The other day I opted for a dress and chose my denim dress with the lace up detail on the front. I didn't want it to look too casual, that's why I added my Marks&Spencer mule sandals as well as my beloved Gucci bag. Both pieces add a chic touch to this very casual cinema outfit.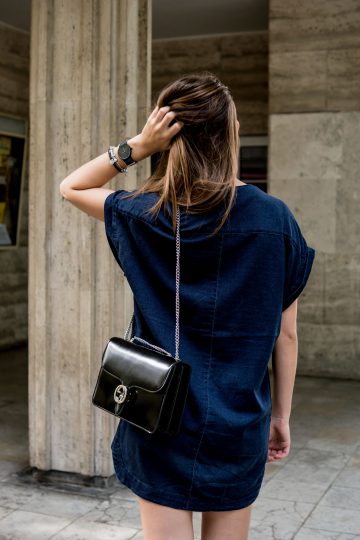 I also really like the contrasts between those chic pieces and the loose, kind of baggy dress. It's not only an outfit I would wear when visiting the cinema, but also when spending the day at the office or having meetings or on a day in the city.
Do you like my cinema outfit? What do you usually wear when going to the cinema? Do you prefer casual outfits such as I do or do you dress up? I'm looking forward to reading your comments. xx