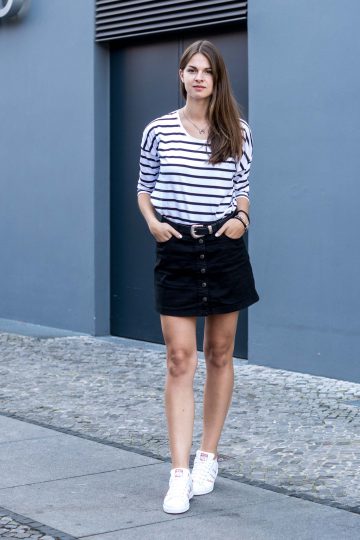 I actually wanted to share a couple of posts this week, that are not outfit posts. But unfortunately I didn't have the time to prepare these posts, and that's why I'm sharing only outfit posts this week. But I'm sure you don't mind at all, do you? 😉 I'm just happy that we shot enough outfits during the past days so that I can share them with you this week. Next week I probably won't be able to share that much. Of course, I'll try my best, but the upcoming week is going to be very busy. We're flying to Rome on Sunday and are coming back on Tuesday night. On Wednesday I have a full day of meetings, Thursday is the only day I'll make it to the office and on Friday I'm in London. But I don't want to complain because I'm looking forward to the next week. I just wanted to "warn" you, that I probably won't be able to share a lot. 🙂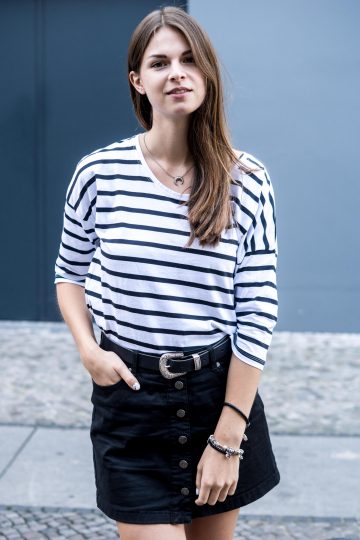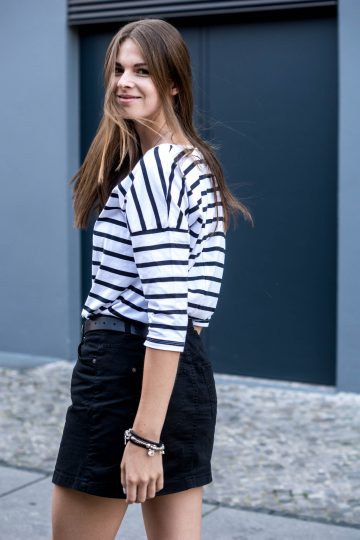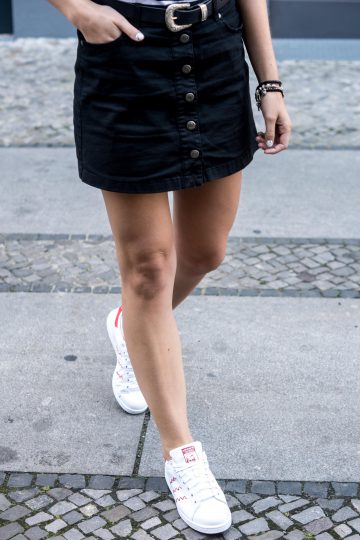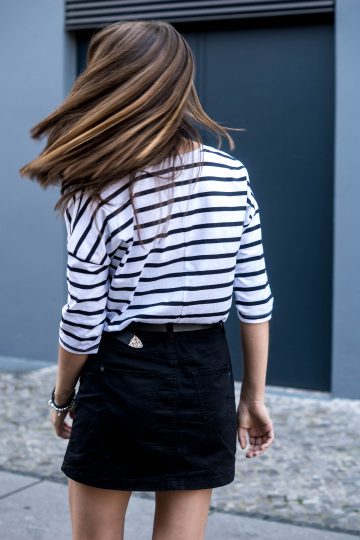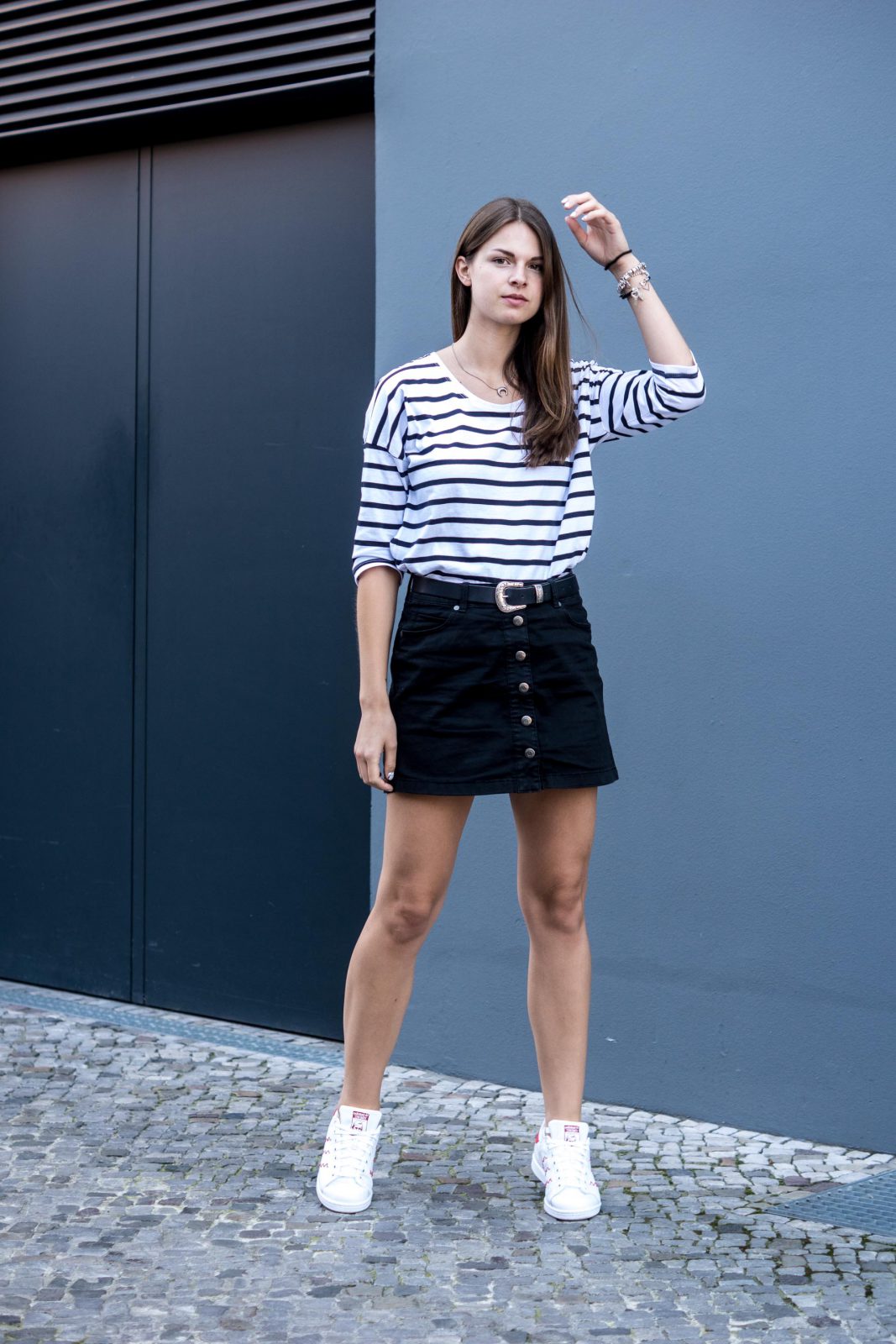 Enough about the next week, let's get back to the main topic of today's post, an outfit I was wearing only two days ago:
Button Down Skirt and Striped Shirt
I can't remember the last time I was dressed in a skirt. It's been a while! But you already know that I'm not that type of girl that enjoys wearing skirts and dresses. Well, I got used to dresses during summer but not skirts. Now and then I see skirts that catch my eye, but I don't buy them in the end, because I know that I won't wear them that often. But the other day I wanted to give it a try and ordered this lovely button down skirt. I like this style a lot and already have a lot of outfit combinations in mind. When I was wearing this skirt the first time last Tuesday, I chose a simple, comfortable and sporty outfit combination. I combined my new skirt with a striped shirt; that is a little bit oversized, and a new pair of white sneakers. Yep, they're the same Stan Smith I already have in black x) Women can't have too many shoes, and you know that.


I hope you'll like this outfit. Please leave me a comment and let me know what you think. Should I buy more skirts and wear them more often? Or should I stick to jeans and shorts? 🙂 xx