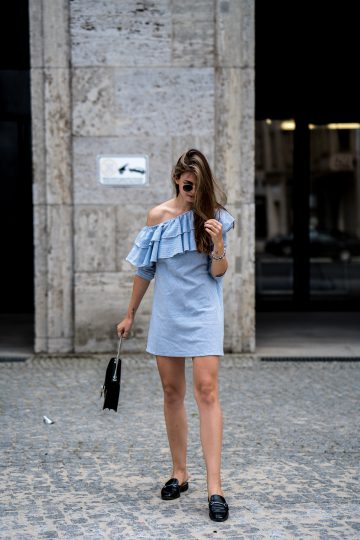 Good morning and happy Friday from Spain! 🙂 While we are spending a relaxing day in the sun, probably somewhere by the sea or on our beautiful rooftop terrace. Whatever we are doing, you can follow me along on Instagram. On the blog, I am sharing another outfit today taken pictures of in Berlin the other day. It is a quite summery outfit, but due to the long sleeves, it is nothing you could wear at the height of summer when it is more than 25°C outside. It is perfect for balmier summer days with 20 to 25°C, those days when it is a little bit cloudy and windy outside. I was wearing this outfit on the weekend in Berlin – and as you might know by now, the summer in Berlin isn't what we were hoping for. So yep, that day was one of those colder summer days with temperatures around 20°C, a little bit of the wind and a lot of clouds. I actually was freezing a little bit with only the dress on and had to get changed in the afternoon. But at least I could wear this pretty dress for a couple of hours and take some outfit pictures for you guys. 🙂
Blue Ruffle Dress
I received this dress a couple of weeks ago, and even though I really couldn't wait to wear it finally, it took me quite a while until I finally wore it! One of the reasons was that it was too cold and rainy most of the days here in Berlin. And I actually wore it once before, and we wanted to take outfit pictures that day, but it started raining when we arrived at the location. Due to the rain, I also had to change the outfit as soon as we got home. So the day we were taking these pictures actually wasn't the first day I was wearing this blue ruffle dress, but it was the first day I was wearing it not only one hour 😉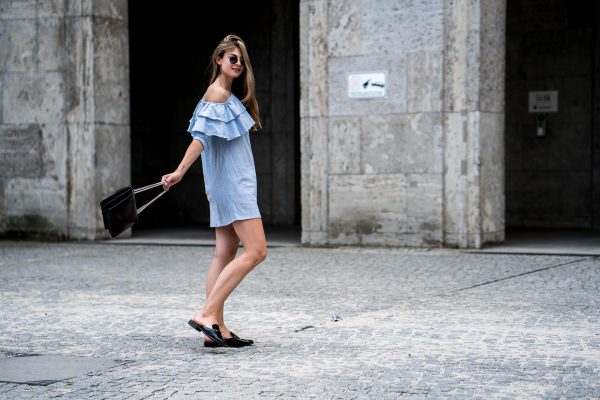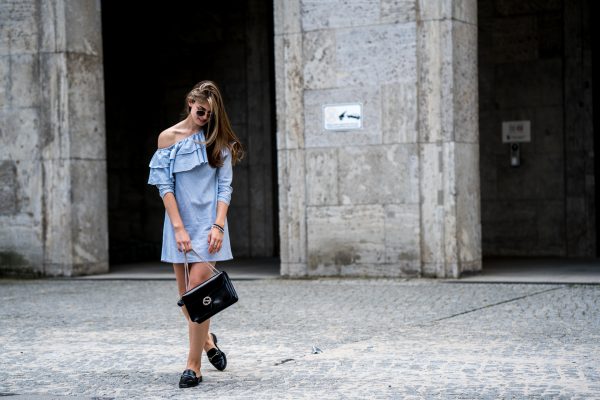 The dress is quite simple, but the ruffle, as well as the one shoulder detail, makes it an eye-catcher. You don't need to add a lot of accessories or any details, and that's what I like best about this dress. All I had to do that day was putting on a pair of nice shoes – I went for my mule sandals from Marks & Spencer – and a bag. I opted for my Gucci bag because it perfectly works with the mule sandals, doesn't it? Last but not least I also put on my everyday jewellery and my round Ray Ban sunglasses, and that's it.
Putting together a summer wardrobe
Today I do not only want to share another summer outfit, but I also want to give you a brief overview on the topic of putting together a summer wardrobe. I won't go into detail, but I will share a little checklist of everyday essentials for summer. So here you go:
This season you definitely need some beautiful dresses with an eye-catching detail such as this blue ruffle dress. If you are more into basics, you can also get those, but make sure to have some accessories you could add to it to create an appealing summer look. You can do this by adding some fancy sunglasses, a chic bag or eye-catching shoes. This season you definitely need slingbacks, ankle boots and slides.
You can also stick to the basics such as denim shorts, white tees and white sneakers – you will never go wrong with these! Those are essentials you need in your wardrobe no matter what is on trend right now.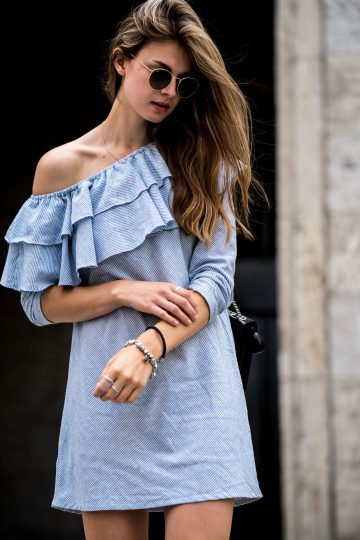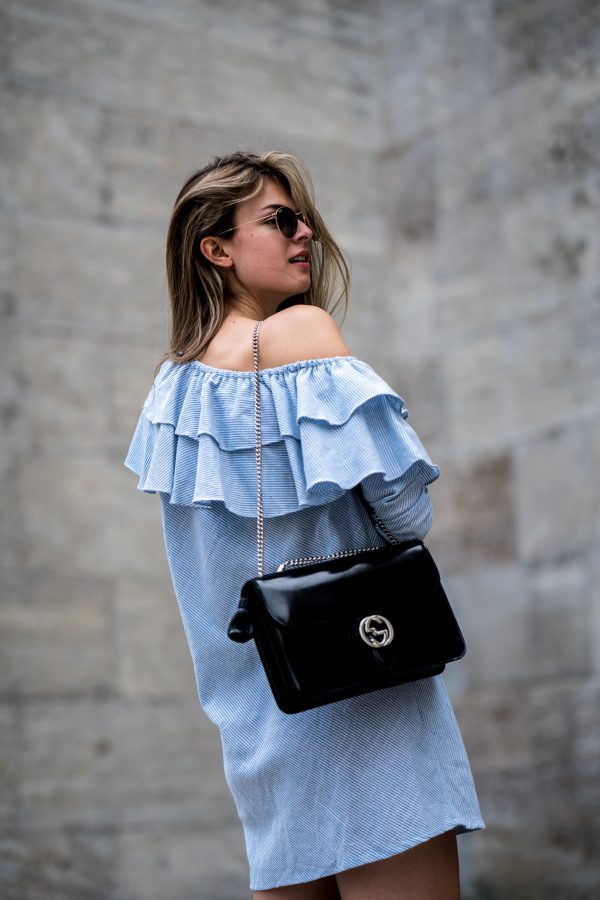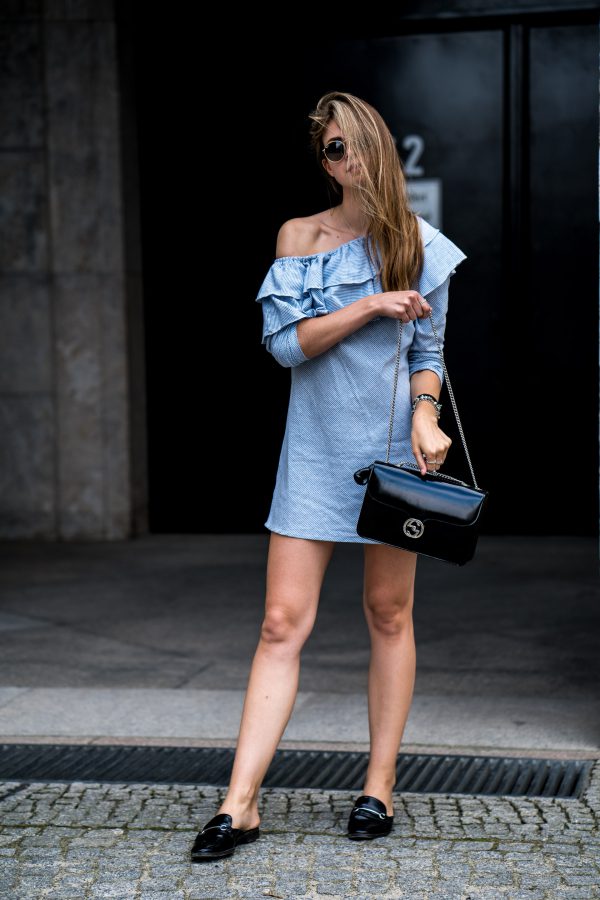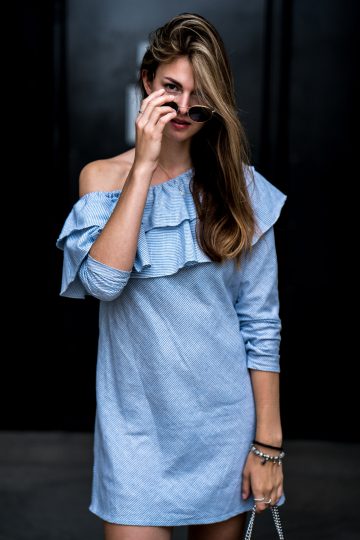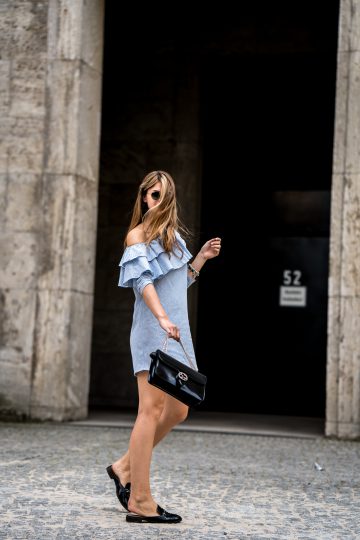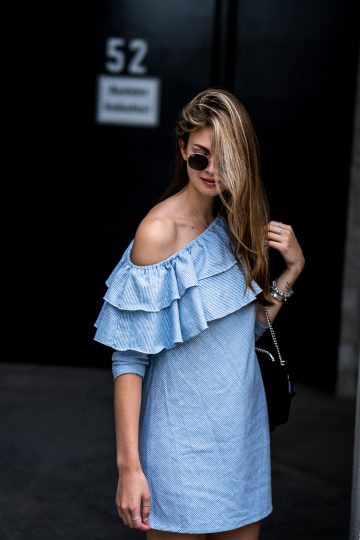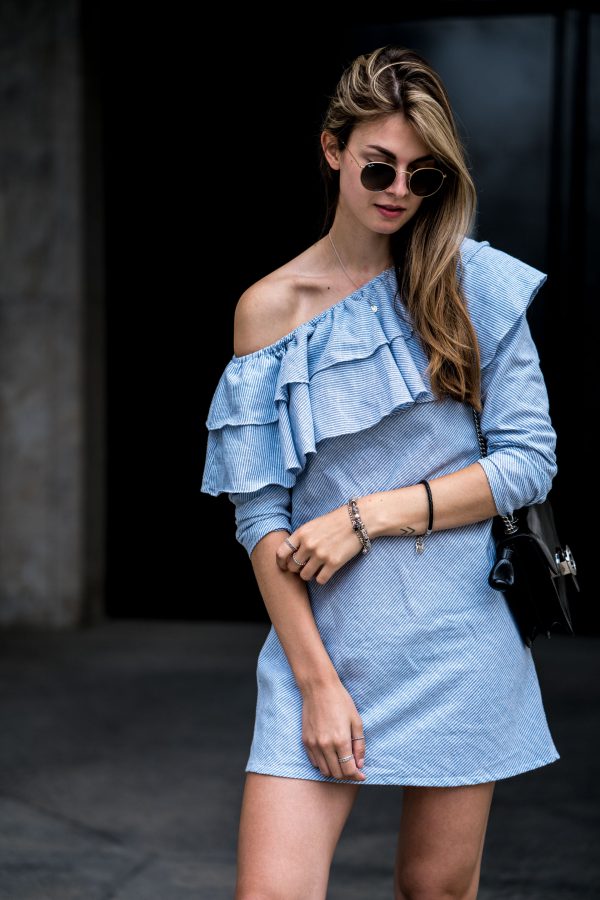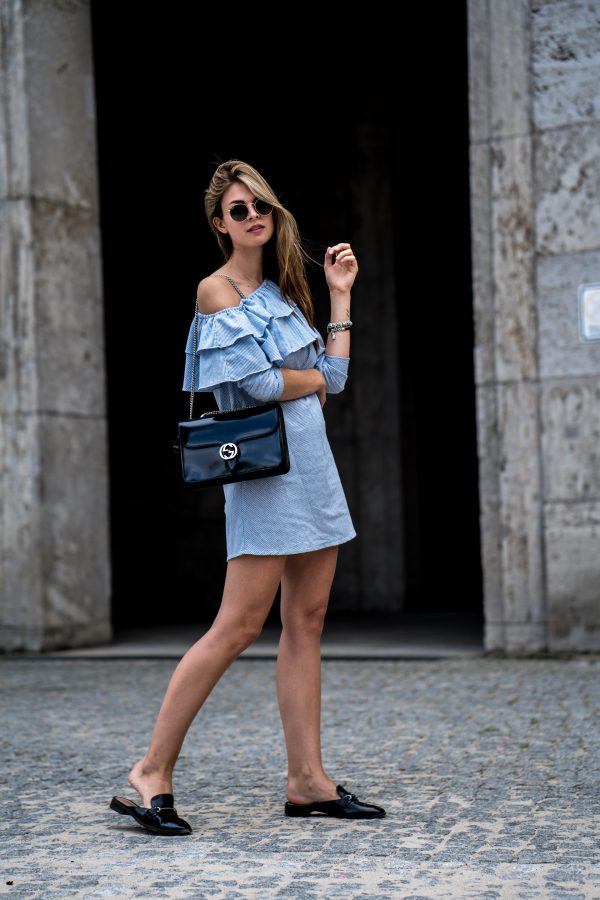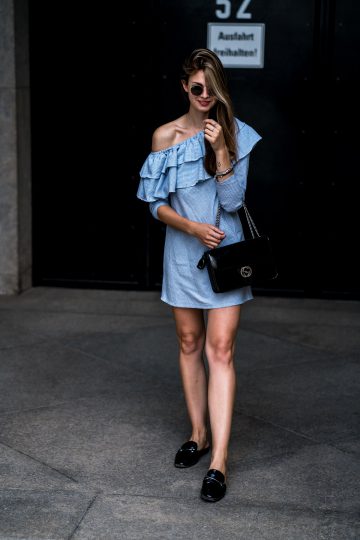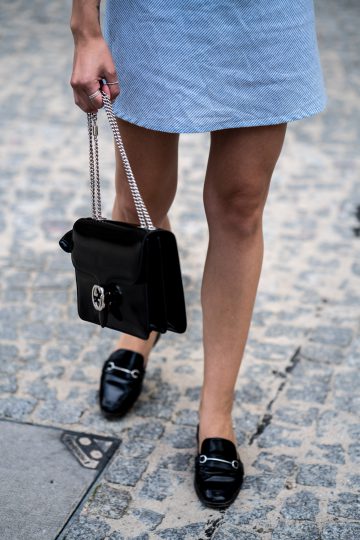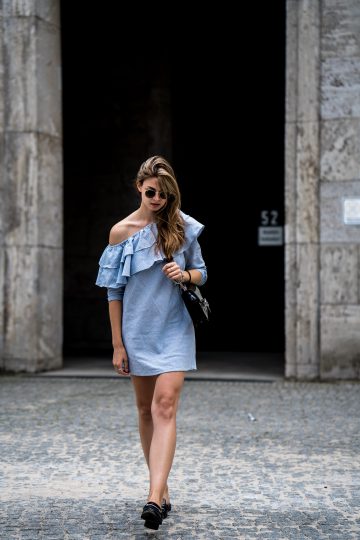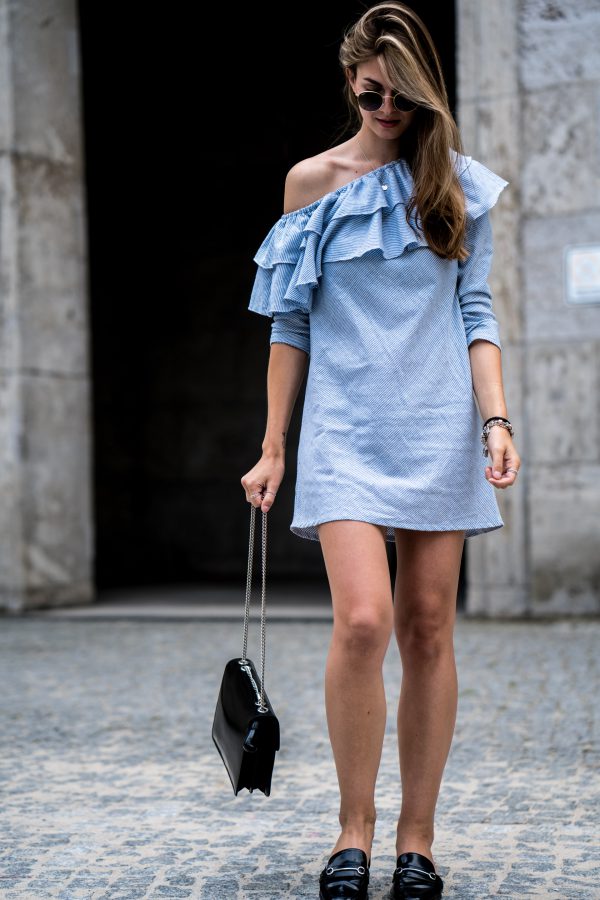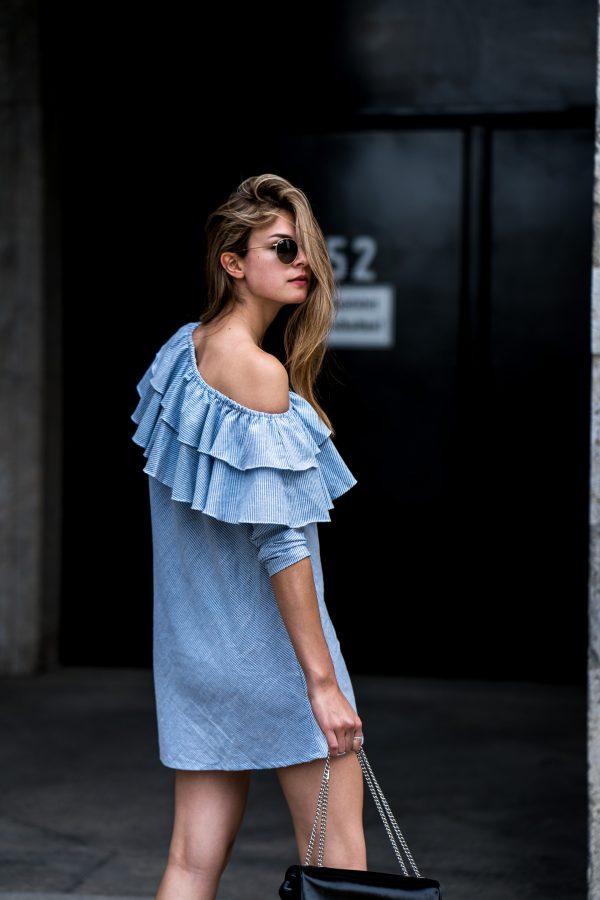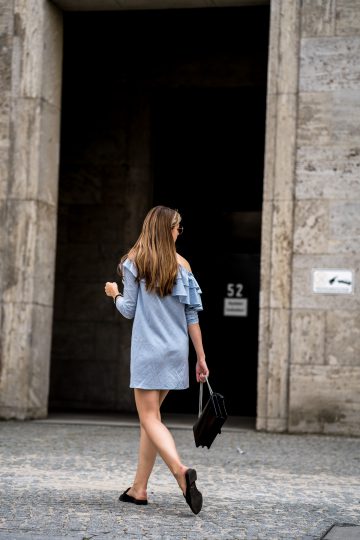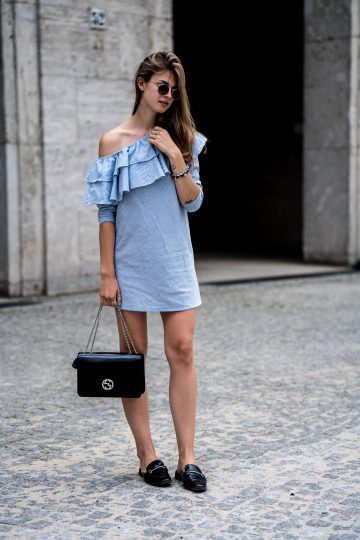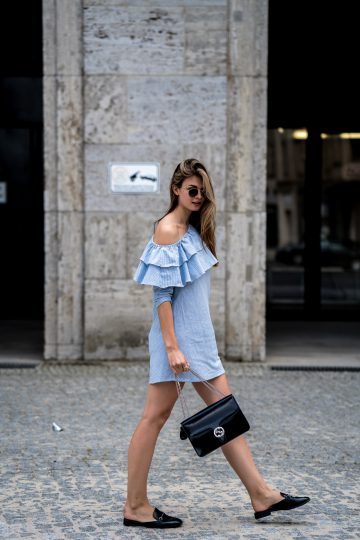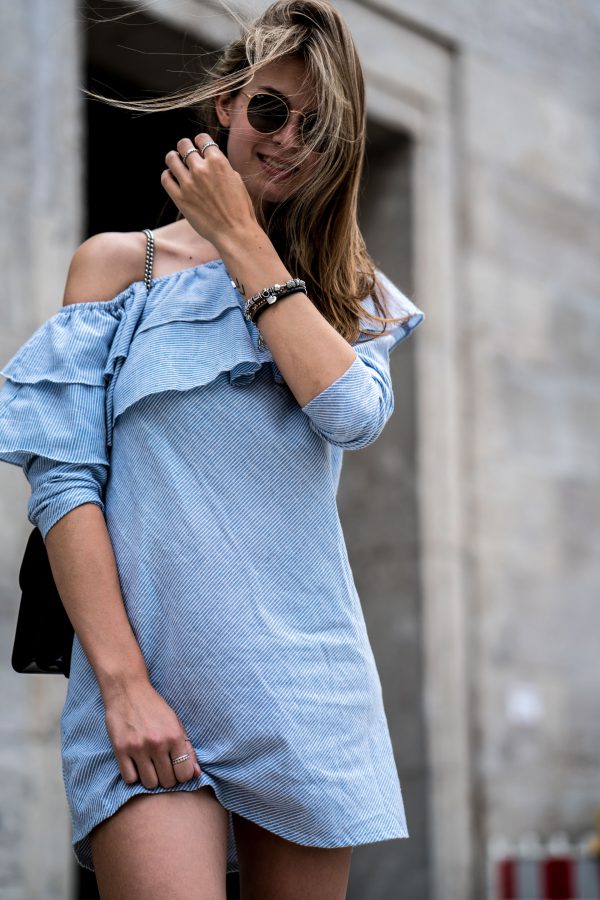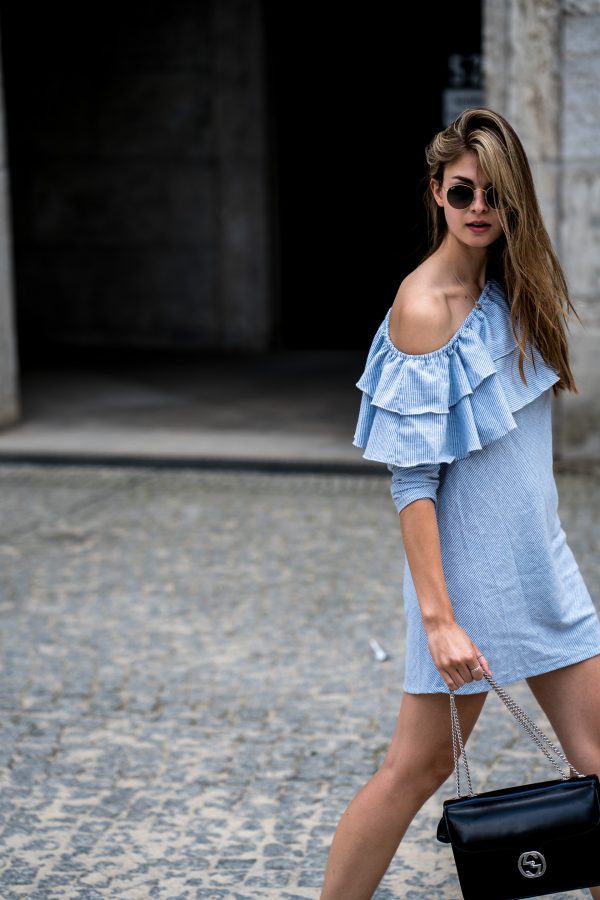 Sponsored Products: Dress from Missguided.