And it's a new week – again! Why does the time go by so freaking fast? Well, we can't change that, so let's make the best of each day! We are still in Spain, and today we are driving to Barcelona where we will spend the next couple of days til it is time to fly back home to Berlin. Maybe my boyfriend will fly back tomorrow, but we haven't decided it yet. It just doesn't make sense for him to stay when I have a shooting, and he can't work properly at the hotel… we will see. Today I still won't share anything from Spain, today I want to share another outfit taken pictures of in Berlin a couple of weeks ago. The past weeks were very unstable, rainy and often cold. But we had some very nice summer days already, days with temperatures between 25 and 35°C. I am actually very happy, that we took advantage of these days and took outfit pictures almost every day. This way I can keep on sharing outfit inspirations even though I couldn't shoot as many as I wanted and usually do the past weeks.
Blue Off-Shoulder Shirt and White Shorts
So, as I mentioned before, this is an outfit I was wearing a couple of weeks ago when it was warm and sunny in Berlin. As you can tell, it couldn't have been that warm, because I was wearing a shirt with long sleeves. We probably had around 25°C in Berlin, I would say.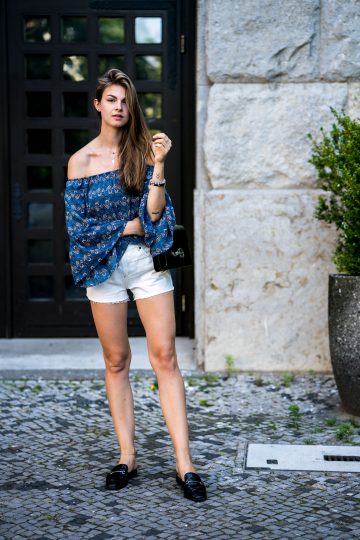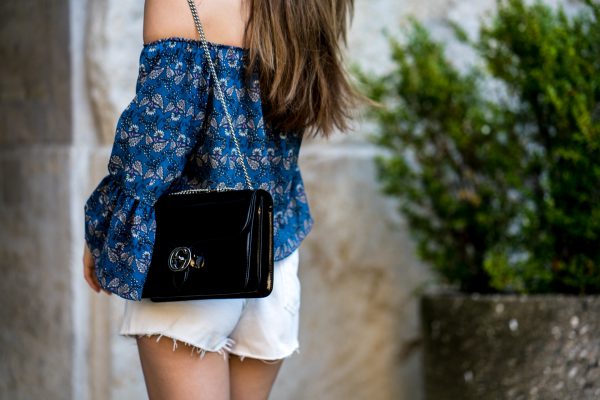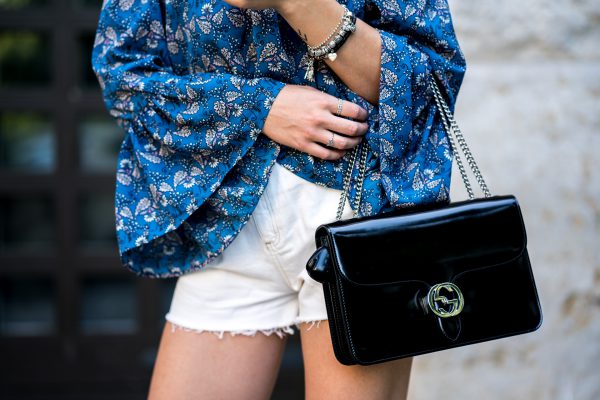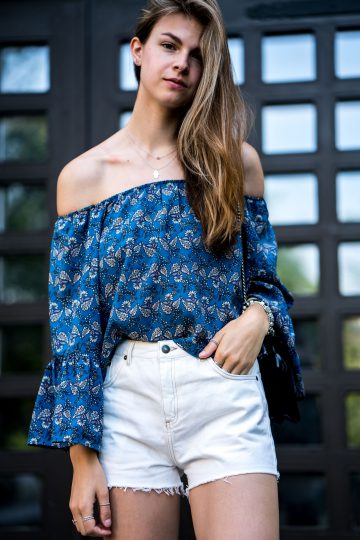 I was wearing an off-shoulder shirt from Subdued and a pair of white shorts from Subdued as well. It is an outfit my sister chose when we visited the Subdued store a while ago – you may remember my Instagram Story from that day 🙂 I first wasn't sure whether I like the shirt or not, but my sister insisted on me trying it on. So I gave it a try, and I already combined it with these white shorts at the store. I could have chosen a pair of blue denim shorts – what I usually would have done -, but blue on blue often looks a little bit dull. Maybe selecting a pair of white shorts was one of the reasons why my sister could convince me to go for this off-shoulder shirt.
The day I was wearing both the shirt and the shorts the first time, I opted for a casual chic outfit combination. I combined both pieces not only with each other but also with my lacquer mule sandals and my Gucci bag, which is matching the shoes perfectly. Last but not least I added some pieces of jewellery – actually not the ones I usually wear except the bracelets – and that's it already! That's one of my summer outfits I was dressed in a couple of weeks ago in Berlin. Nothing super fancy, but perfect for a day at the office followed by a dinner in a nice restaurant in my neighbourhood.
Enough talking, time to have a closer look at the outfit pictures we took. I hope you will like them and that this outfit works as an inspiration for one of your next looks. 🙂 And please don't hesitate to leave me a comment to let me know whether you like this outfit or not, every single comment is much appreciated. xx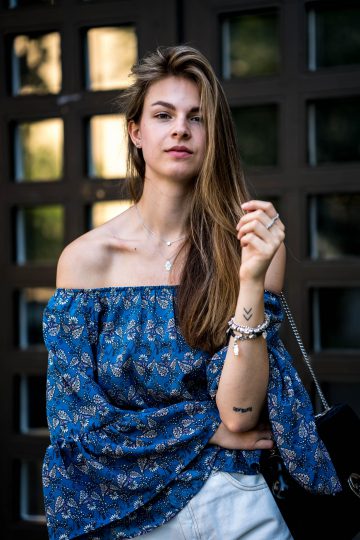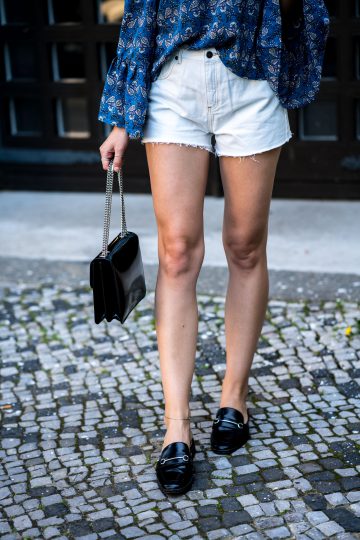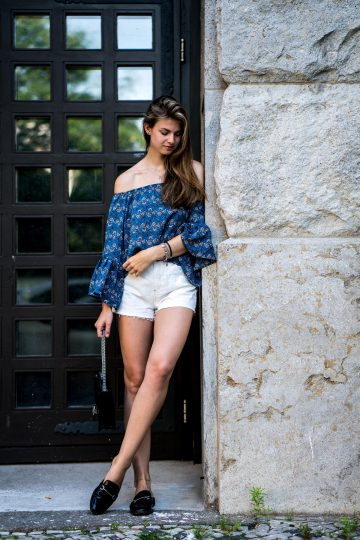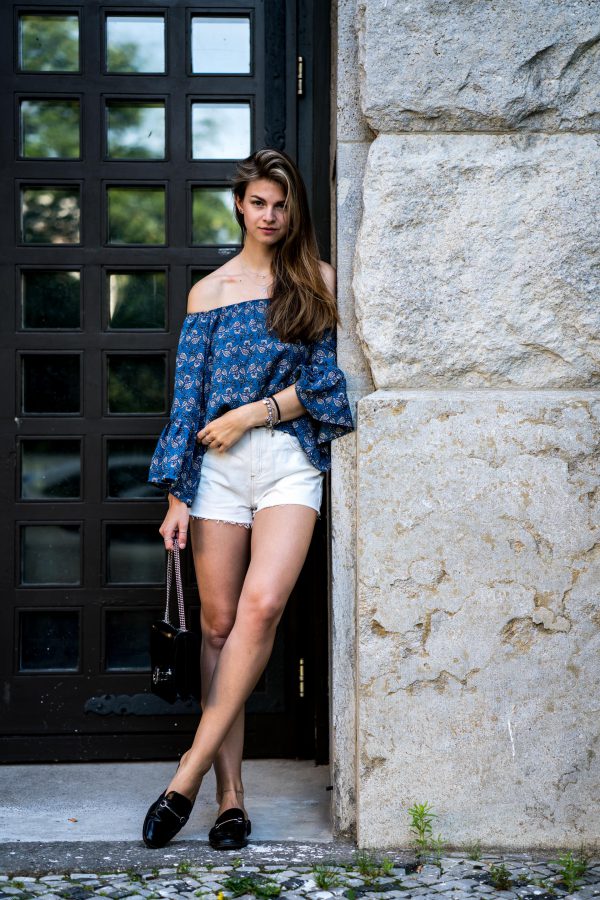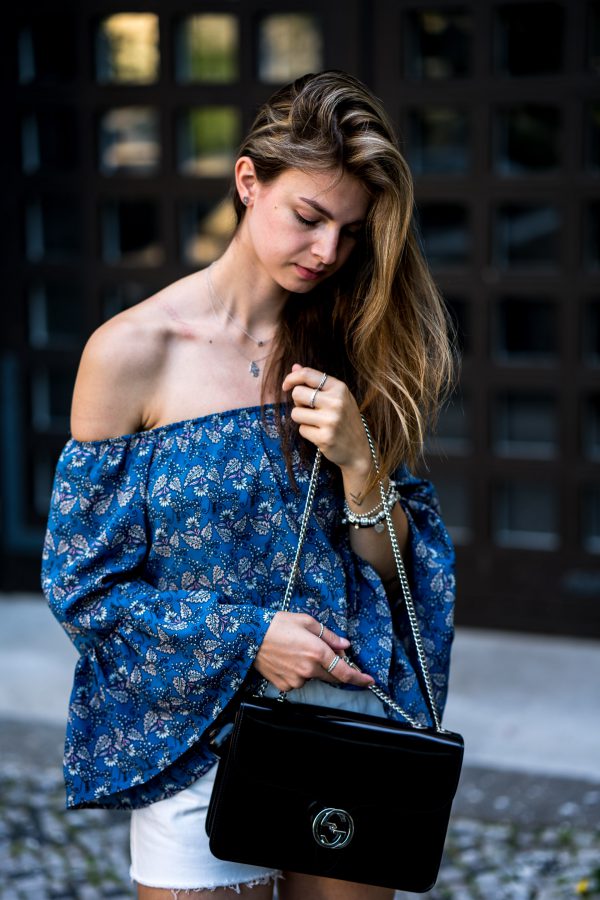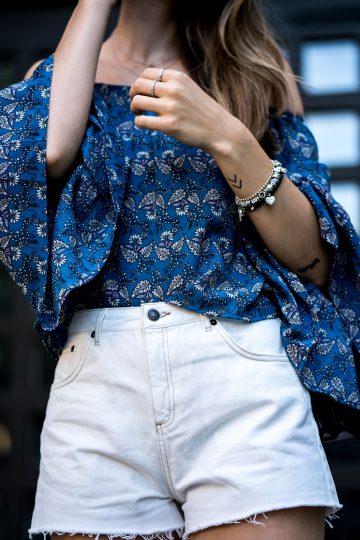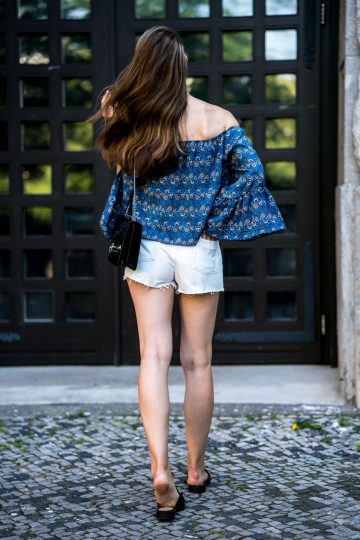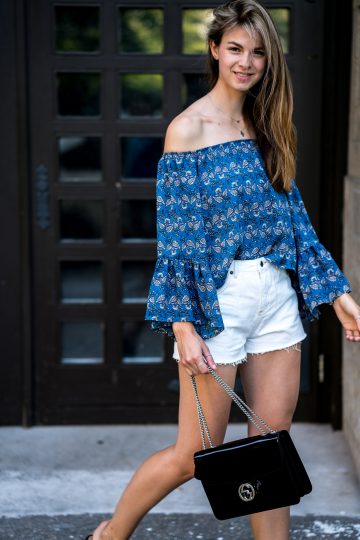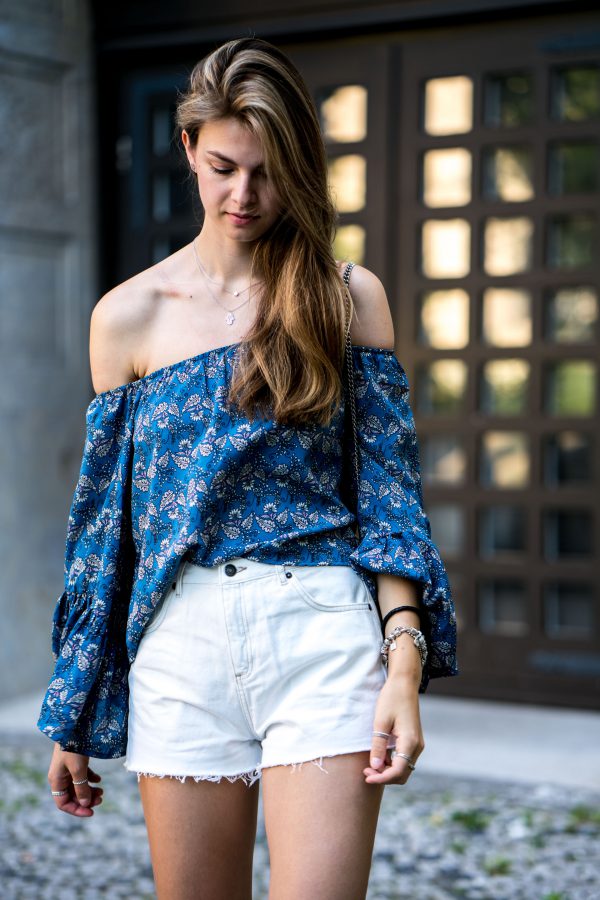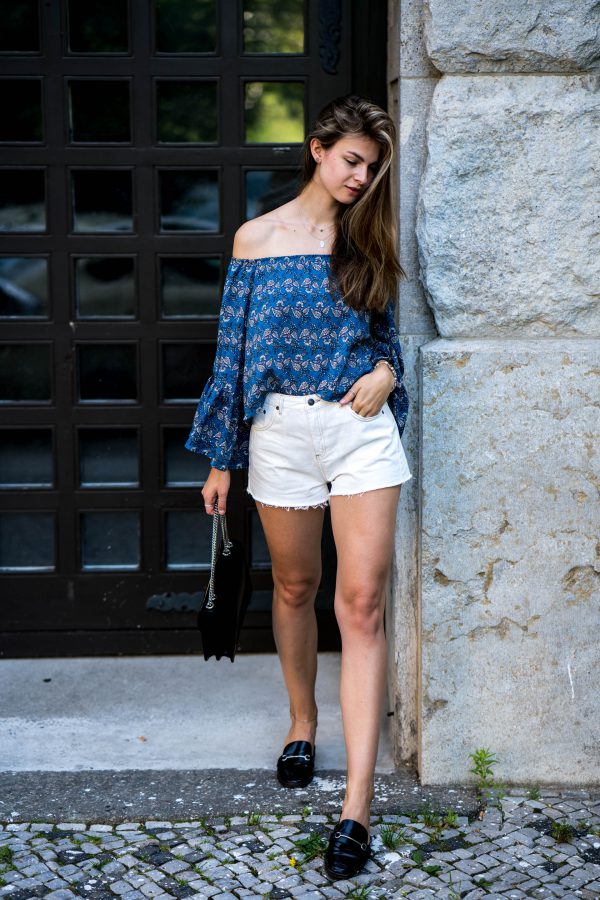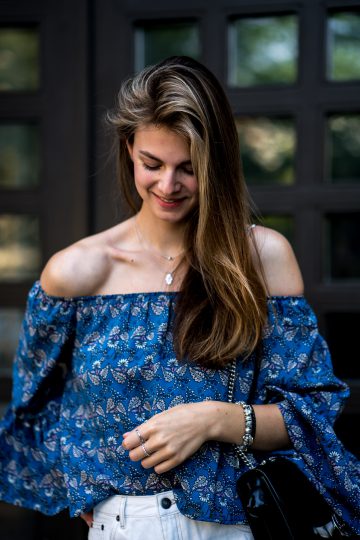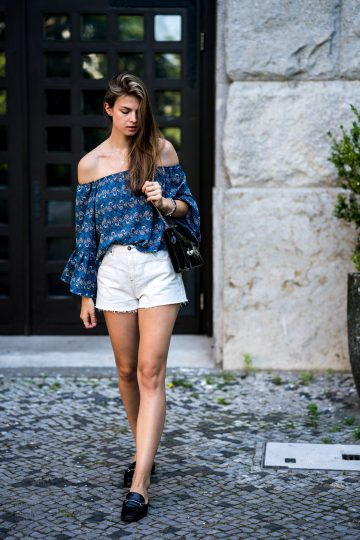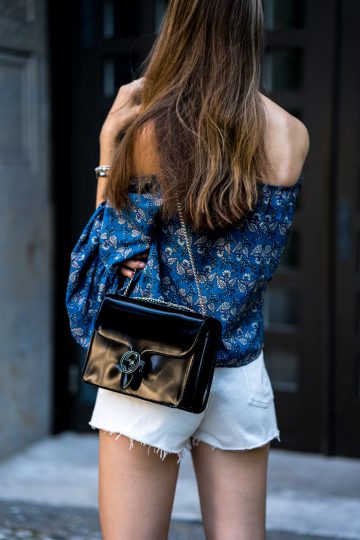 Sponsored Products: Shorts and Shirt from Subdued.