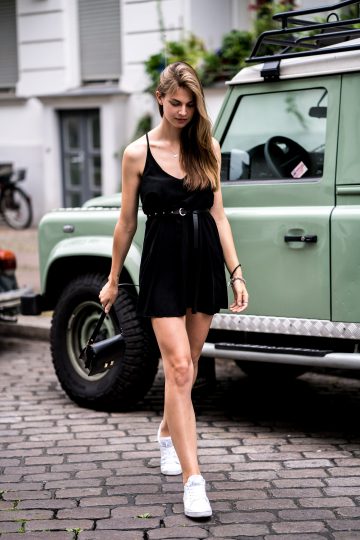 Happy Tuesday everyone! Last week I told you, that we would be in Spain for a whole week, but that plan changed a little bit, and we are flying back to Berlin today. The shooting took place yesterday already, and I can't wait to tell you more about it. But for now, I am leaving you with another summer outfit taken pictures of in Berlin. I may start sharing some pictures taken in Spain at the end of the week, but I didn't have the time to go through everything and therefore I didn't edit any pictures or write the blog posts. But being in Spain for a couple of days was very inspiring, and I could recharge my batteries, so I am ready to get creative again! Well, let's see how long it will last and let's hope summer will come back to Berlin and stay a little longer than it did in June. I mentioned before, that summer in Berlin is one of the best things, but this year's summer has been at its worst. And a rainy and gloomy summer in Berlin isn't motivating, inspiring or fun at all! So yep, I love summer in Berlin, but only when it is warm and sunny and not when the weather is as shitty as it was most of the time in July.
But let's not talk about the weather, I have done this often enough the past weeks 😉 Let's get straight to a summer outfit I was wearing on a gloomy, but not too cold day in Berlin about two weeks ago.
Black Summer Dress
I was wearing this outfit the first day back at the office after a whole week of Fashion Week madness in Berlin. Due to that, it was a very busy day; it was one of those days I didn't really know where to start with all the work I had to get done. But first things first: before we headed to the office, we stopped at one of our favourite streets in the neighbourhood to take some outfit pictures.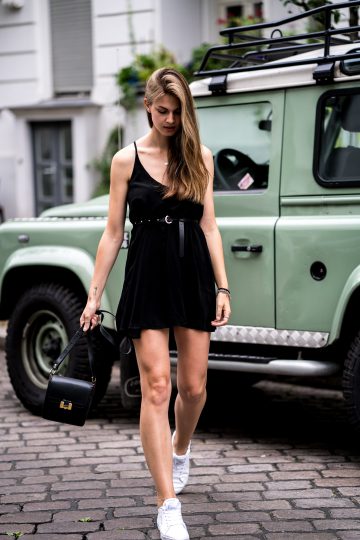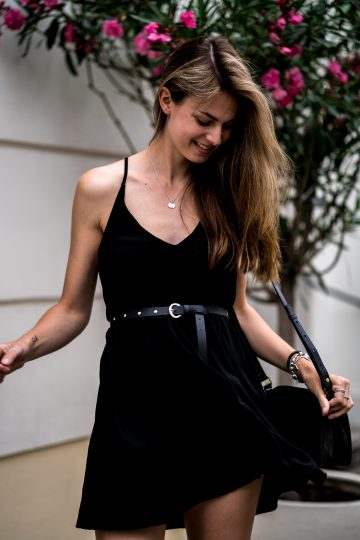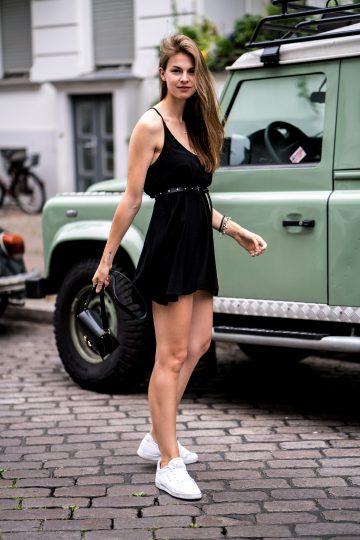 I have to admit, the outfit I was wearing wasn't anything fancy. It was a quite simple and very casual outfit, but after Fashion Week that's everything I wanted to wear, and I wanted to capture it for the blog.
As a blogger, I don't want to share the fanciest outfit, but the ones YOU can wear in your everyday life. Of course, it's nice to have a look at all the fancy and fashionable outfits, but let's be honest: most of them aren't wearable, especially not in our everyday life. We usually opt for what we feel most comfortable in, everything that is put together quickly and doesn't need a lot of planning or testing in front of the mirror. It usually is the best idea to stick to the basics and top it off with some nice accessories such as the belt or the small bag I chose the other day.
But let's start from the scratch: that day I was wearing a black summer dress and a pair of white sneakers. These two basics are nothing special at all; they're quite dull when combined with each other and no other accessories or details. That's why I tied around a belt, put on my everyday jewellery and the Maison Heroine bag I decided to keep. 🙂 – you might remember, that I tested two different Maison Heroine styles the past weeks and I got to keep one in the end. I obviously chose the smaller one and am quite happy with this decision even though both bags were not only beautiful but also very handy.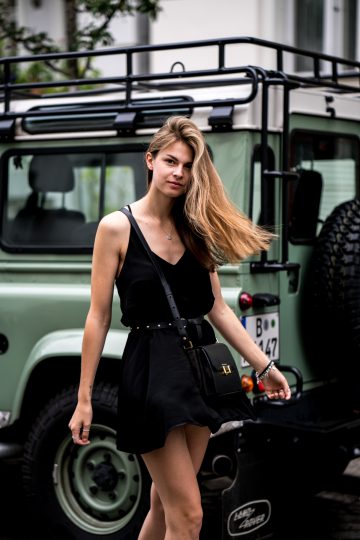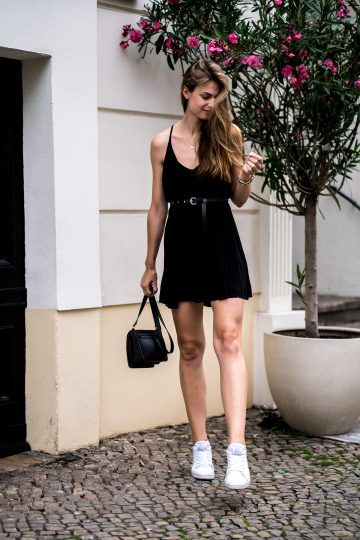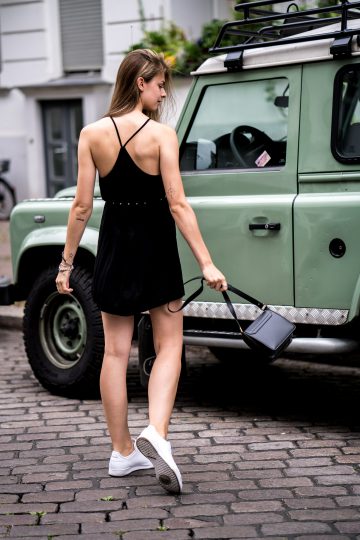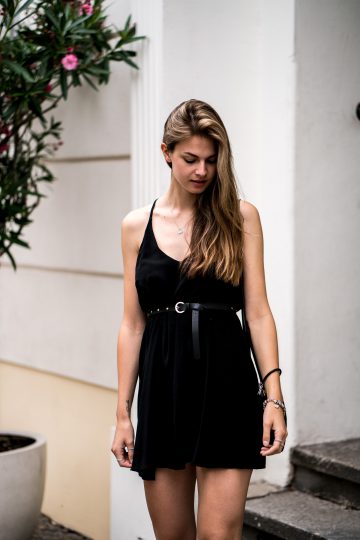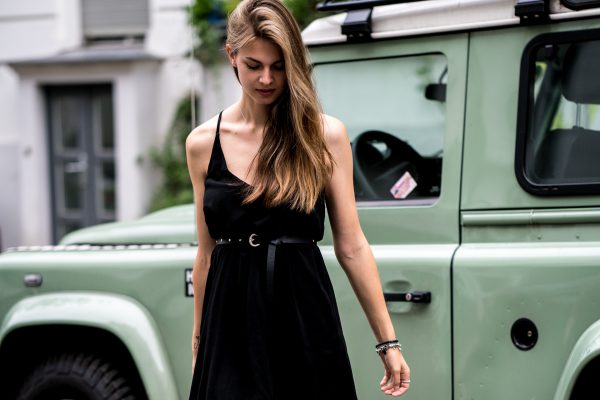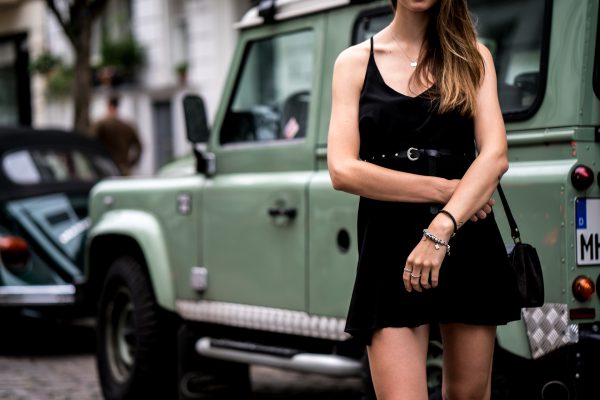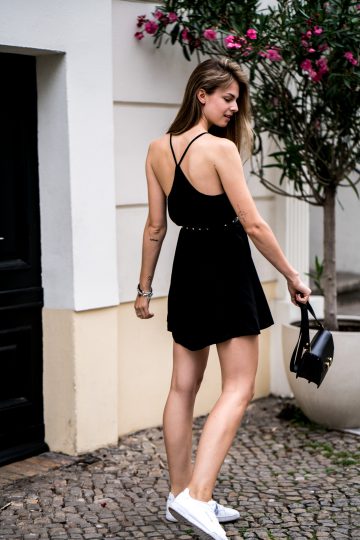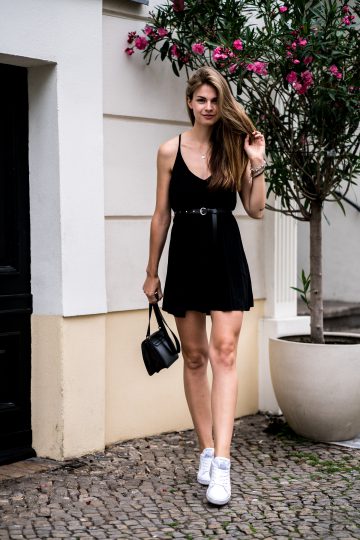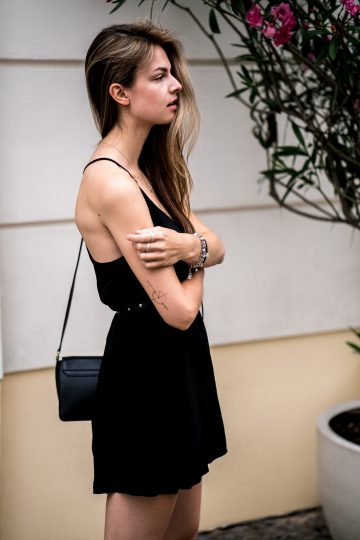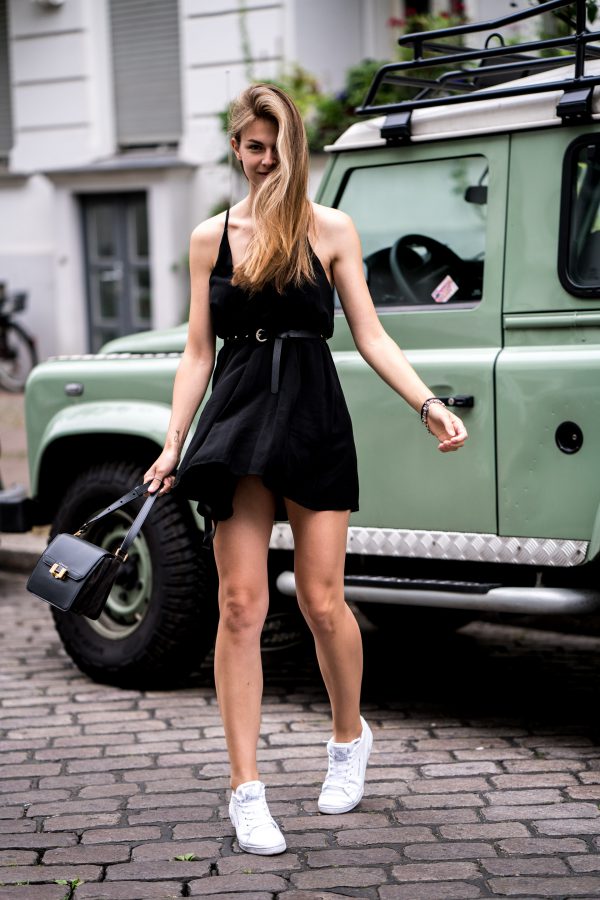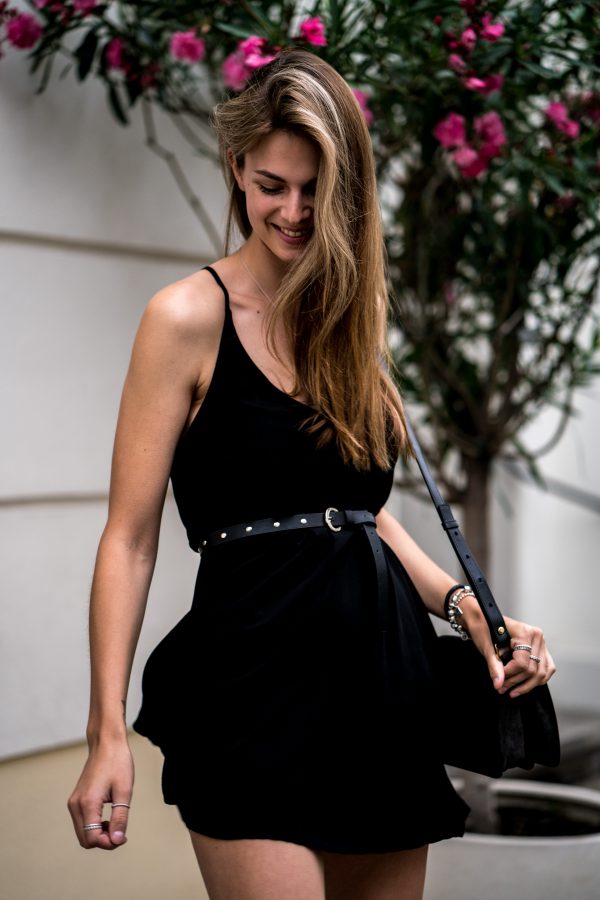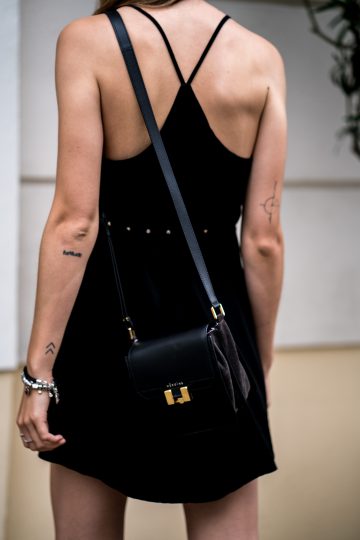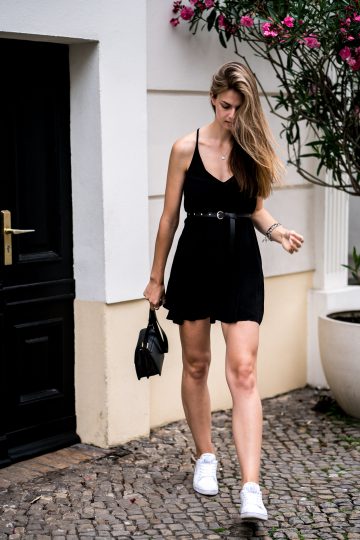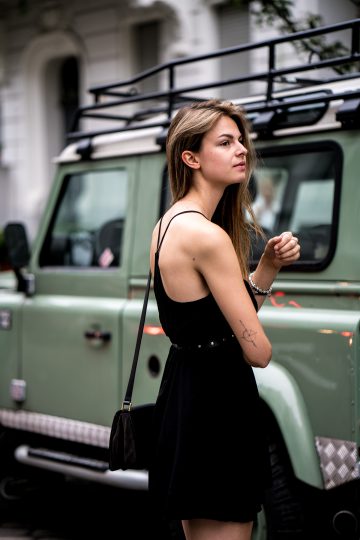 Sponsored Products: dress and belt from Subdued, bag from Maison Heroine.