Blog Posts and Youtube Videos of the Week
It's been a while, haha, but last week I finally shared two new outfit posts. Since I barely shared anything the past weeks here on the blog, the two outfit posts I shared were both from New York. I know, it's been a month since I came back, but I think they outfits will still be suitable for some of the colder spring days. So the first outfit I shared was all about zebra print and white sneakers. This is definitely a look I would also wear on a spring day in Berlin. The other outfit I shared might be a little bit too warm for these days, but without the coat, it would also be something you can wear in spring. I titled it casual travel outfit for a day in Brooklyn and am telling you more about it in the post.
Looks of the Week
I am back in Berlin and back to failing when it comes to taking outfit photos. This weeks excuse is that I was sick when I came back from LA. I was lying in bed from Saturday to Tuesday and had a busy schedule the days afterwards that didn't leave time for outfit photos. I will try to do it better this week, promised.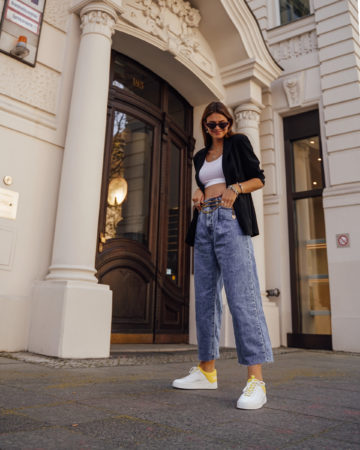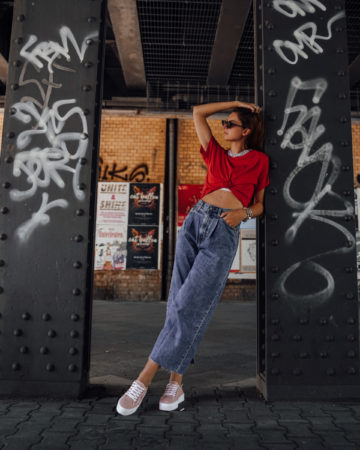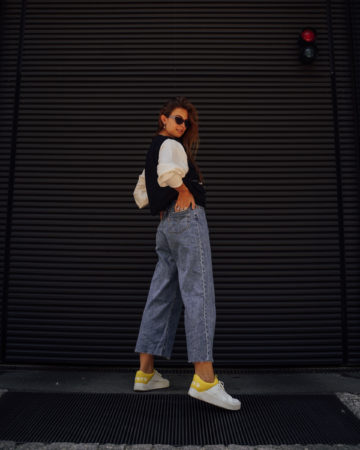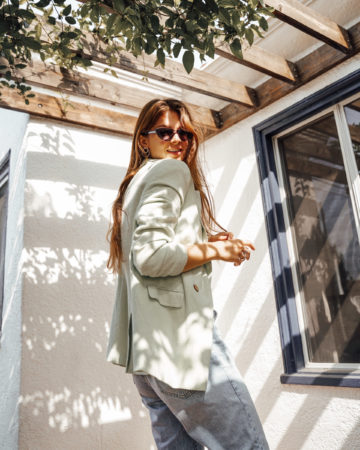 What happened the past week
So on Saturday I finally arrived back home from Los Angeles, and the welcome could not have been any better. Not only that my boyfriend picked me up and brought flowers, but the sun was also shining, and the temperatures were almost summery. Too bad, that I was very tired, exhausted and not feeling very well. But I tried to stay awake as long as possible that day to fight that annoying thing called jetlag. It worked quite well; I set my alarm for 9 am on Sunday and that way I managed to fight it. I didn't have jetlag at all and was just a little bit tired and exhausted on Sunday, Monday and Tuesday due to being sick. That's also the reason why I didn't really do much.
The only day I left the bed was Monday for an Easter dinner and to celebrate my moms birthday. I really needed to get better as soon as possible for a day in Hamburg on Wednesday.
The reason for the trip to Hamburg was a panel talk at the Yargici store. I was a little bit nervous, to be honest, but also looking forward to it. The talk was about balance, and I was accompanied by the marketing manager of Yargici as well as Suse Kaloff, columnist and book author. I arrived a little bit earlier in Hamburg and sat down in a café for a while to work and met up with Anh before it was time to head to the store and get ready for the talk. The panel talk went very well, and I really had a lot of fun. I also got to see Hannah after months, who came all the way from Bremen to see me 🙂
Thursday was a long day at the office, and on Friday I had the next panel talk with Yargici, but this time at their store in Berlin. Once again, it was really fun, and I enjoyed the evening, some good conversations and seeing some of my Berlin blogger friends I hadn't seen in a while.