Today is the day I'm finally starting to share all the pictures we took during our time in Bangkok. We're already in Phuket, but I won't start sharing photos from Phuket on the blog until I finished with the ones from Bangkok. So if you want to see what I'm doing right now, head over to Instagram and Facebook! 🙂 For now, you can find my first Bangkok outfit here on the blog:
View over Bangkok
To be honest, the day I was wearing this look wasn't the first day. But we were to exhausted the day of our arrival to take any pictures or to do anything at all. That's why we started to capture everything the day after, the second day in Bangkok. 🙂 Nevertheless, will I talk about this day as if it was the first day!
It might look like it, but it wasn't cold in Bangkok at all. So you might wonder why I was wearing this outfit. Well, we decided to visit a temple and the Grande Palace that day, and I didn't want to do it in shorts and a tank top. Sure, you can borrow something to cover, but it just didn't feel right to go with summer clothes on. After our temple visit, we spent a couple of hours by the pool at our hotel, and that's where we took these pictures. Pretty nice view over Bangkok, isn't it? 🙂
The new GANT Diamond G Collection
I was wearing a GANT outfit with clothes from their new Diamond G collection that just launched a couple of days ago! I already told you something about the new collection when I was showing you the 48-HOUR-BAG. You might already know that the Diamond G collection is all about modern looks. Moderns looks made for the office as well as travels and your everyday life. The pieces of the new collection are very clean and classy, what makes them the perfect basics for almost every look and every occasion. Among basic colours such as black, white and blue the collection contains some pieces in orange and pink as well. As you can see, I chose some clean pieces in navy and white, so the outfit has a maritime touch – perfect for a summer vacation. 🙂 Thanks to the loose cut of the pants I could wear them perfectly for our temple visit plus they're very comfortable! I wasn't wearing the shirt the whole time, but slipped it on every time we entered a temple. It's made of 100 percent cupro and feels soo good on the skin. So thanks to the loose cuts as well as the great fabrics it wasn't a big deal to walk through Bangkok in an outfit like this. What do you think about it?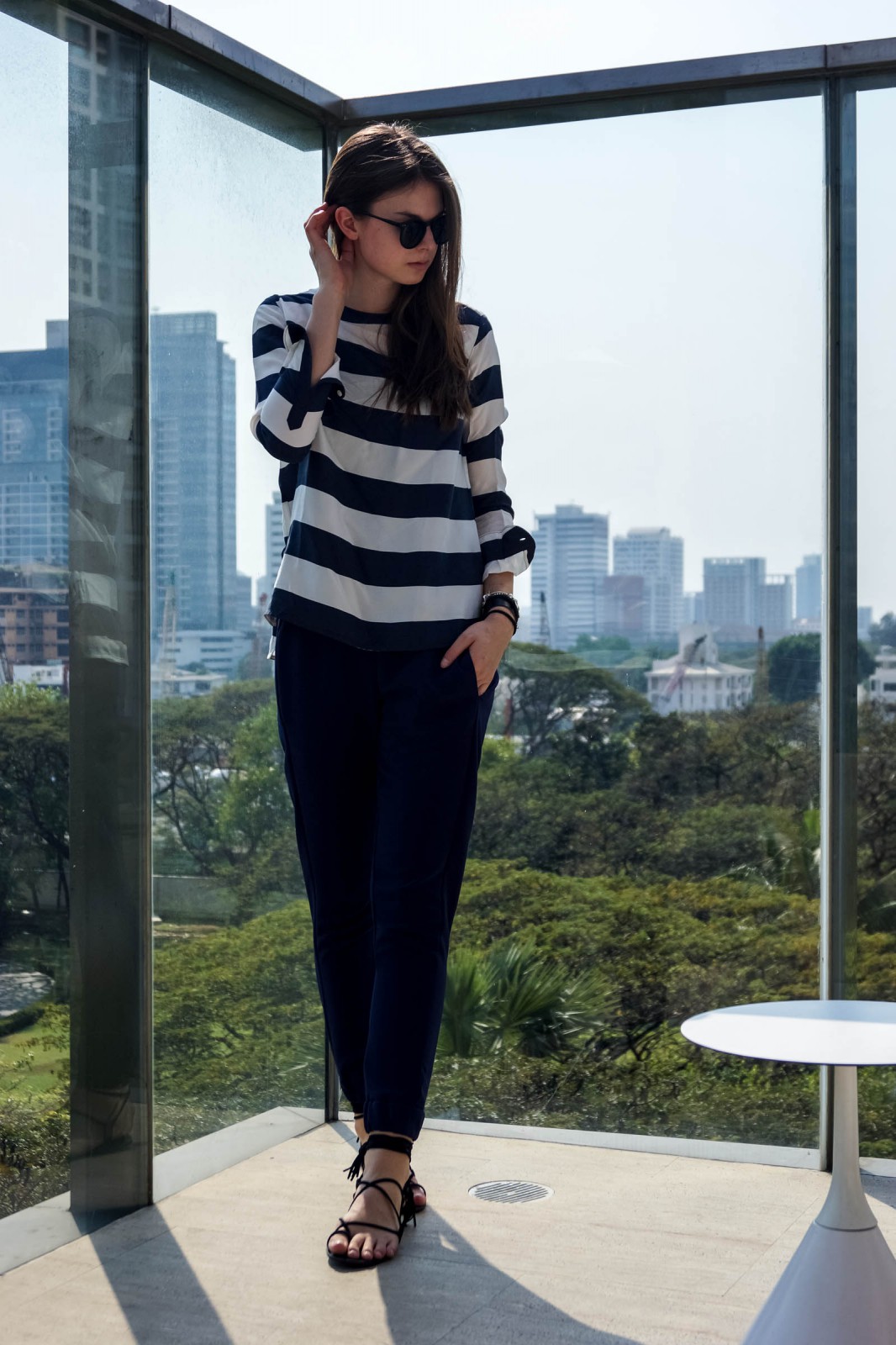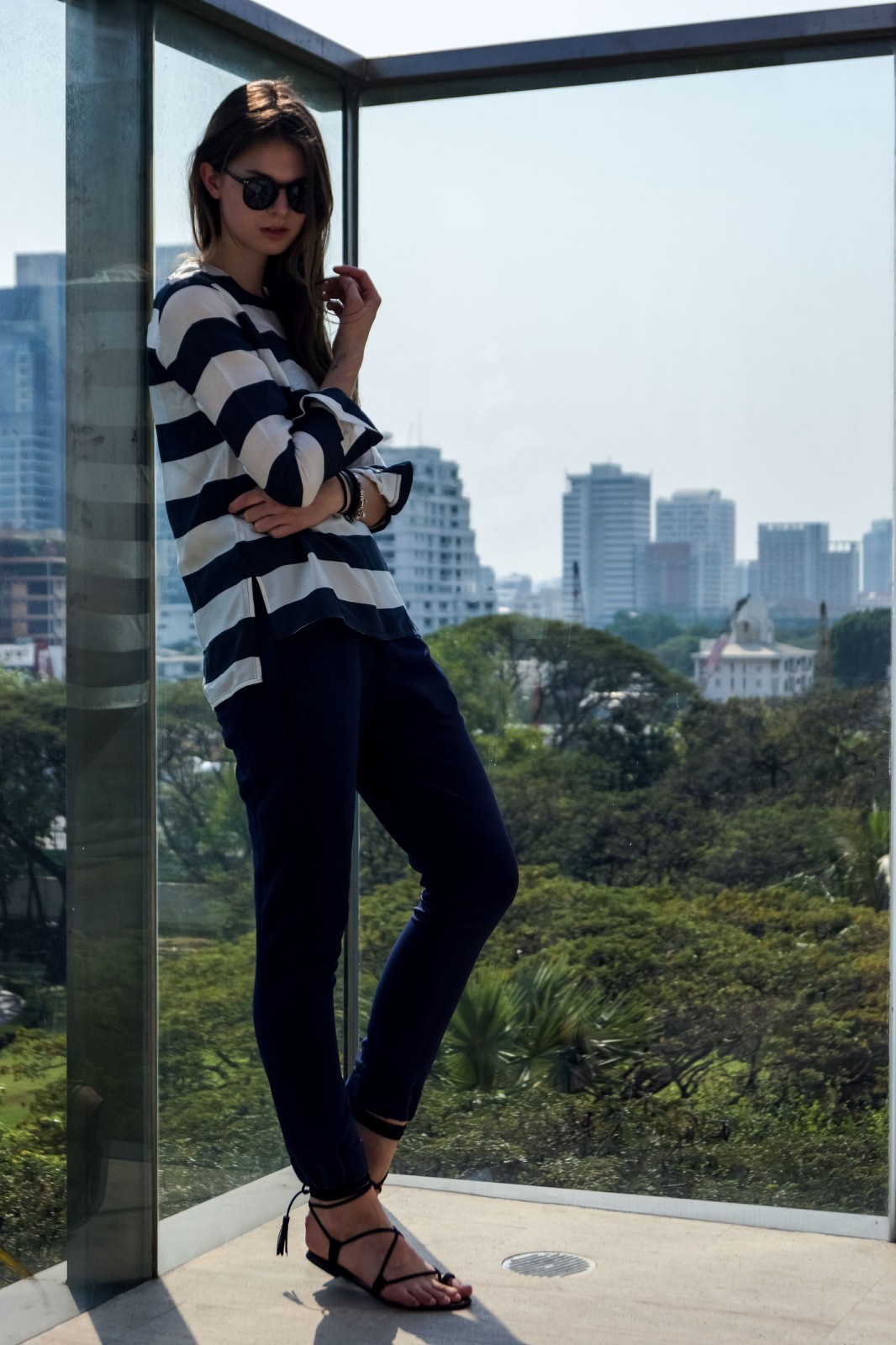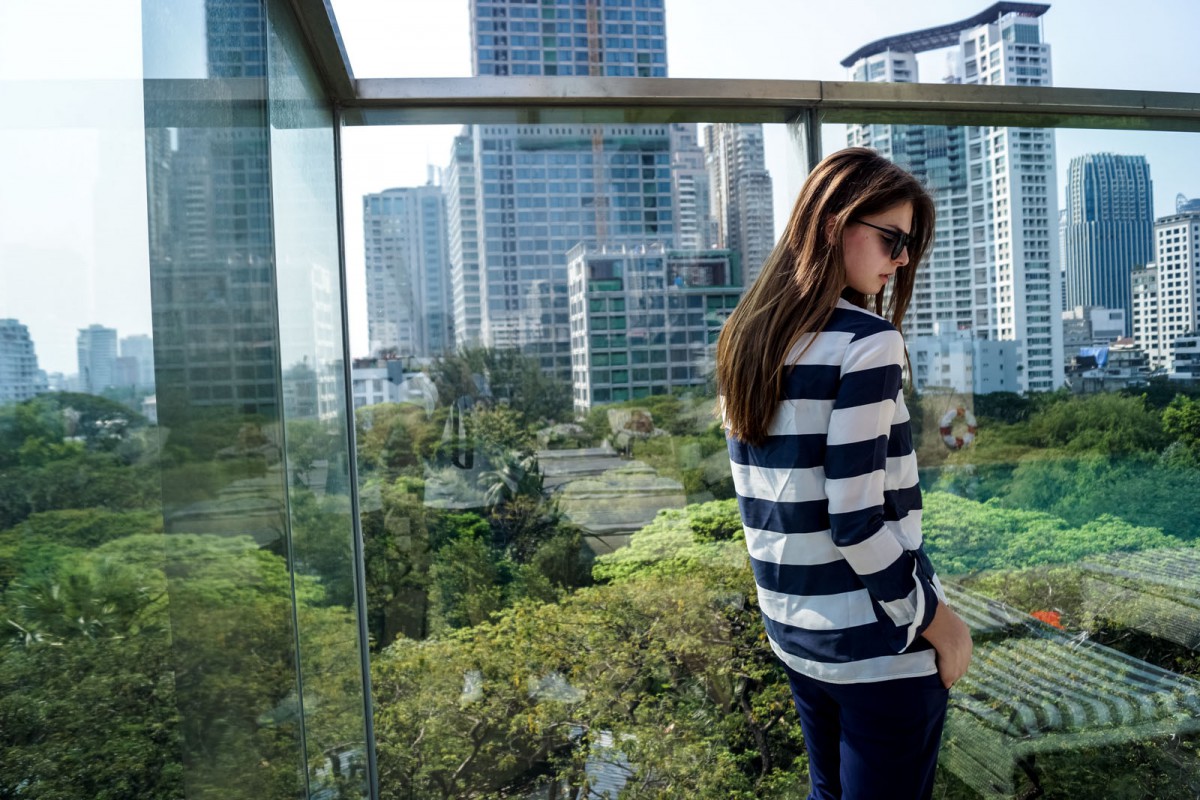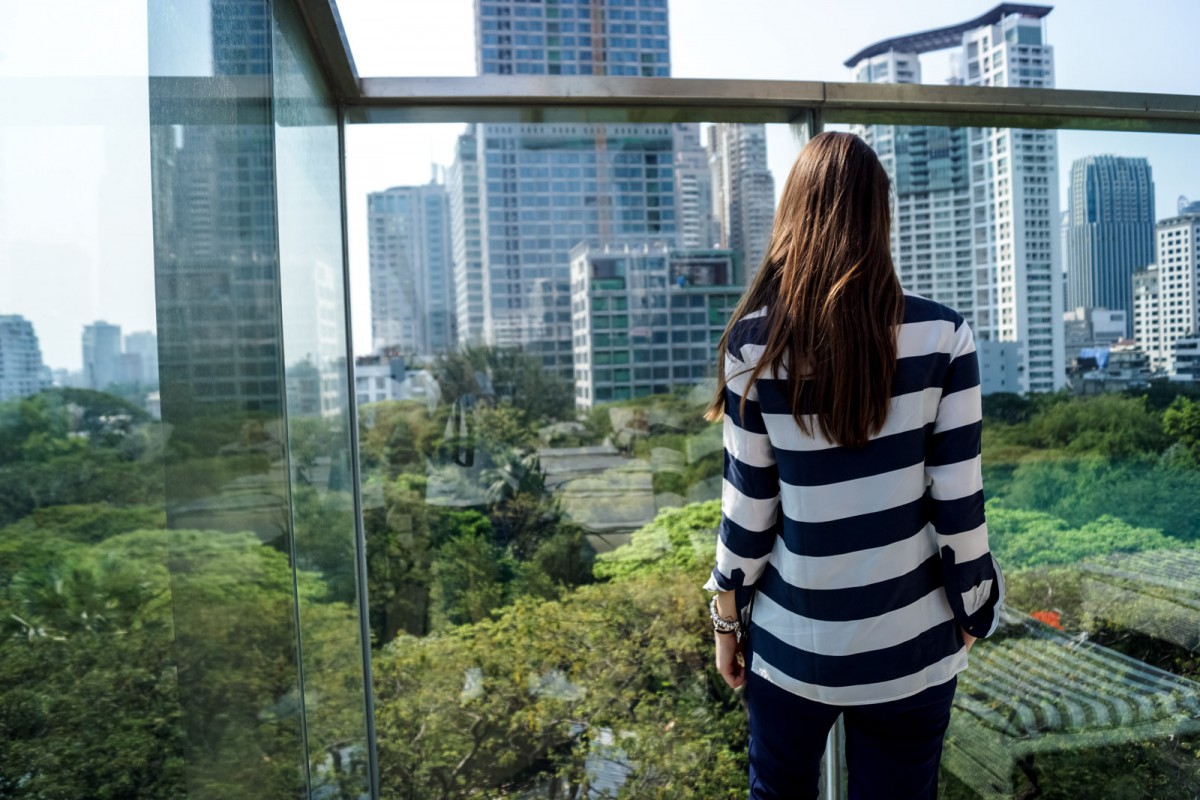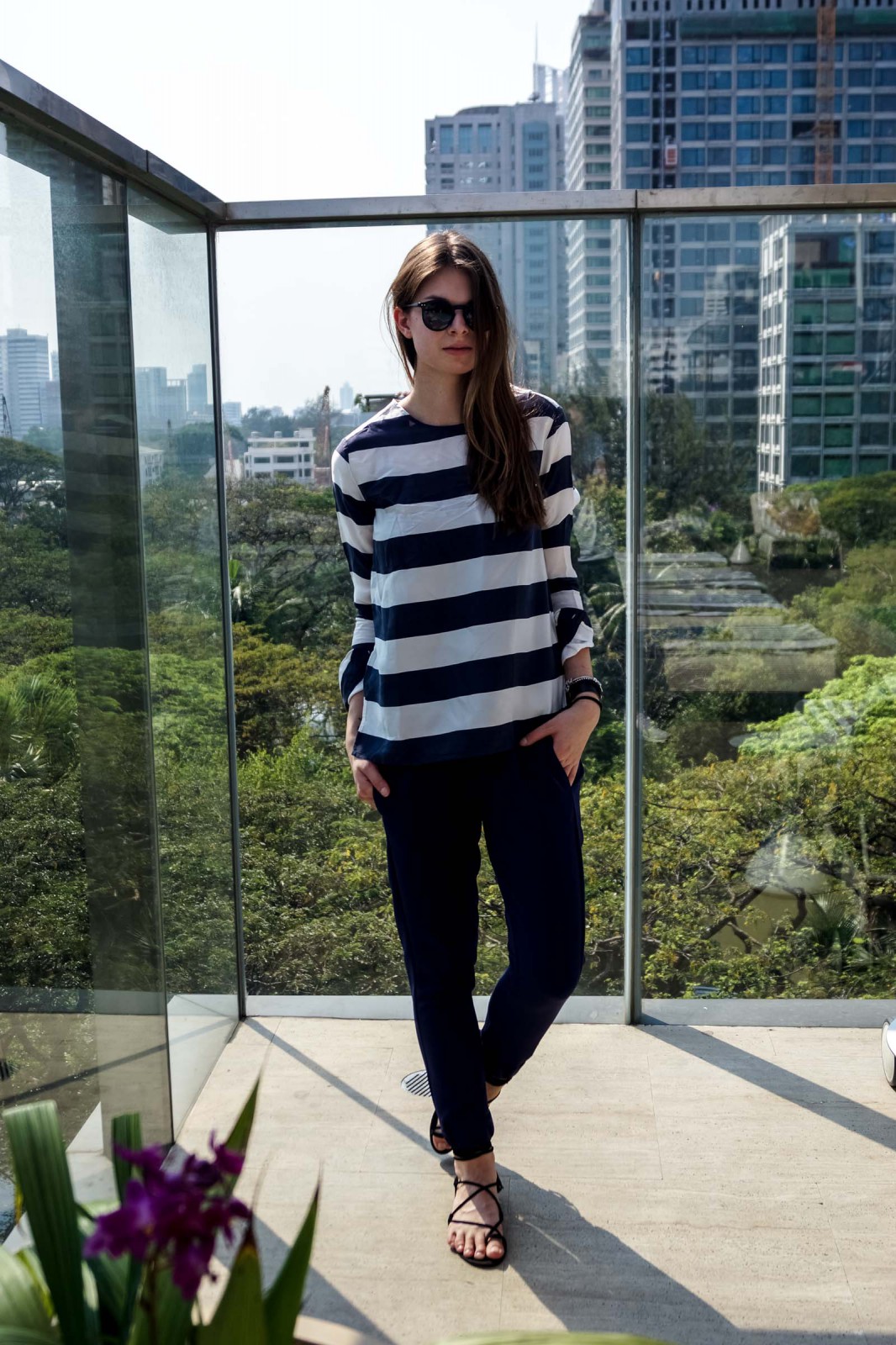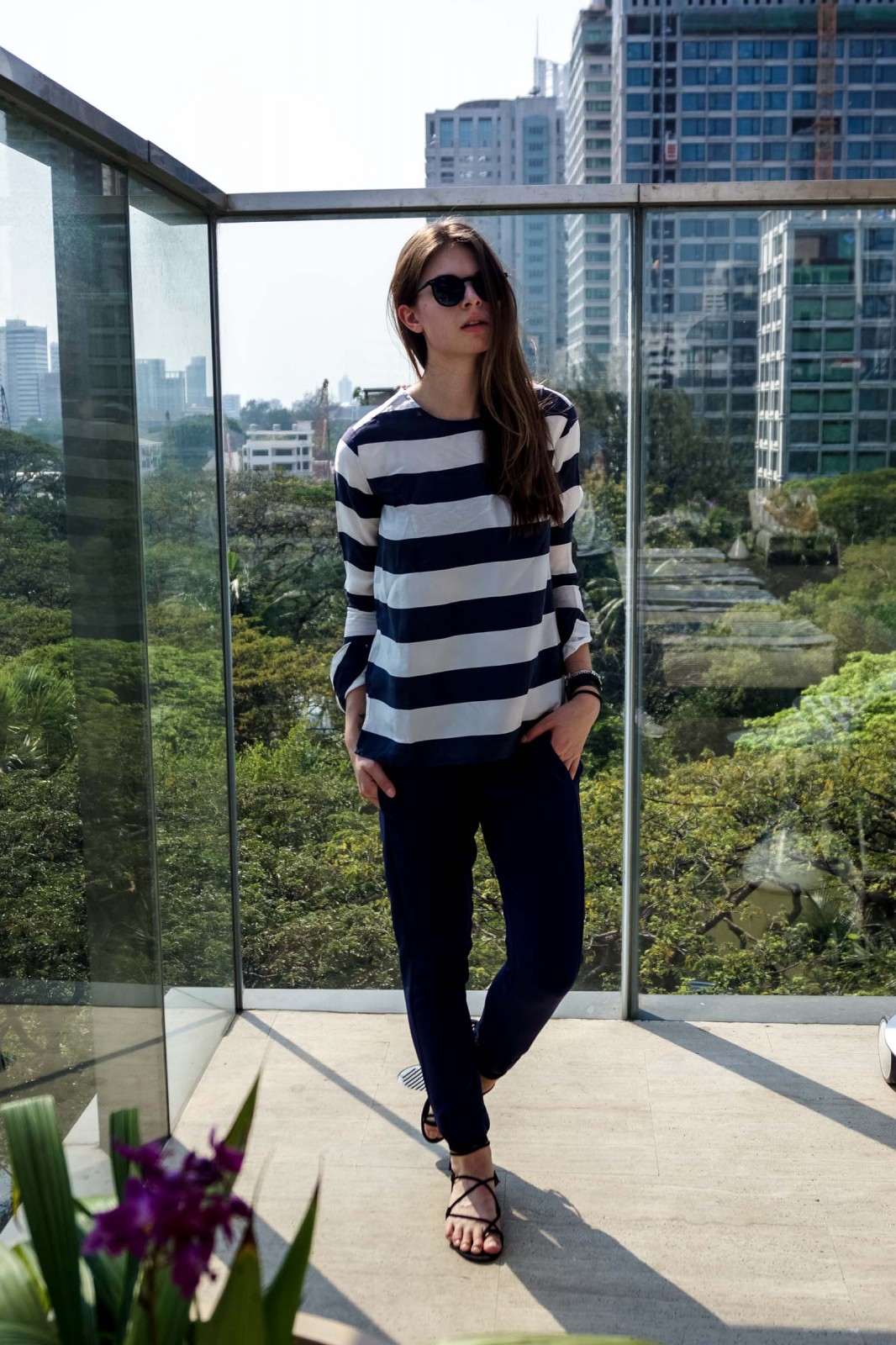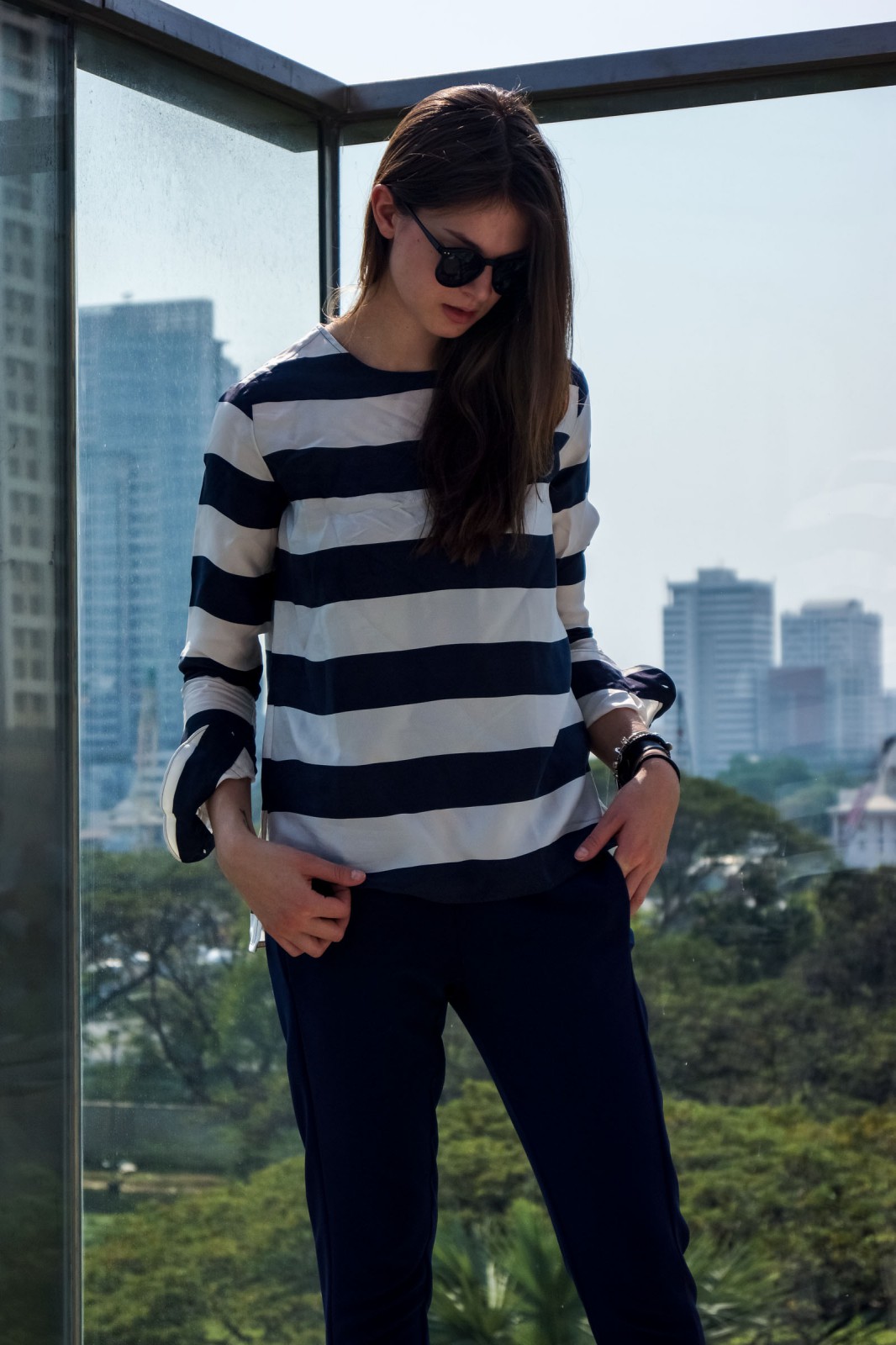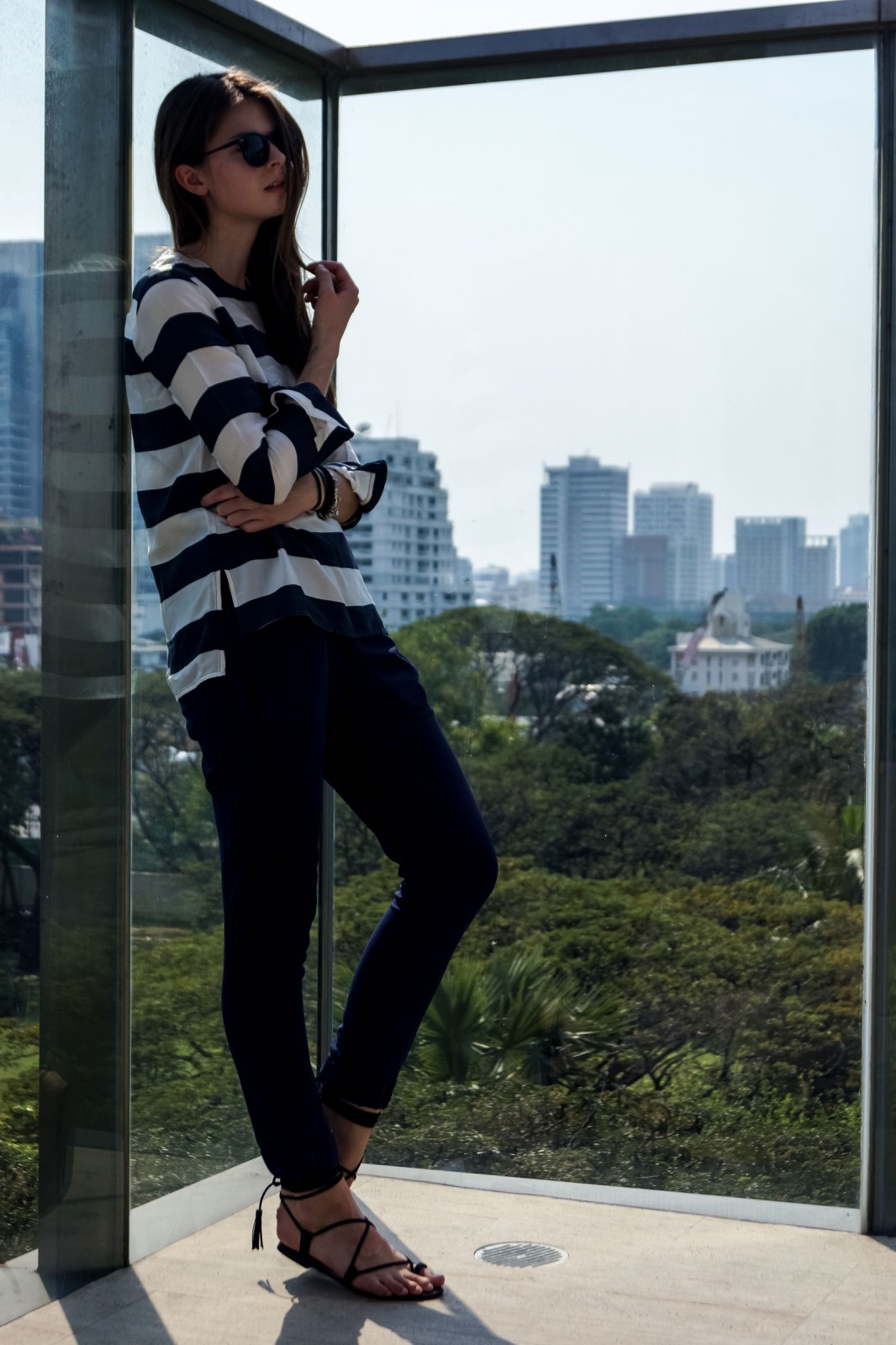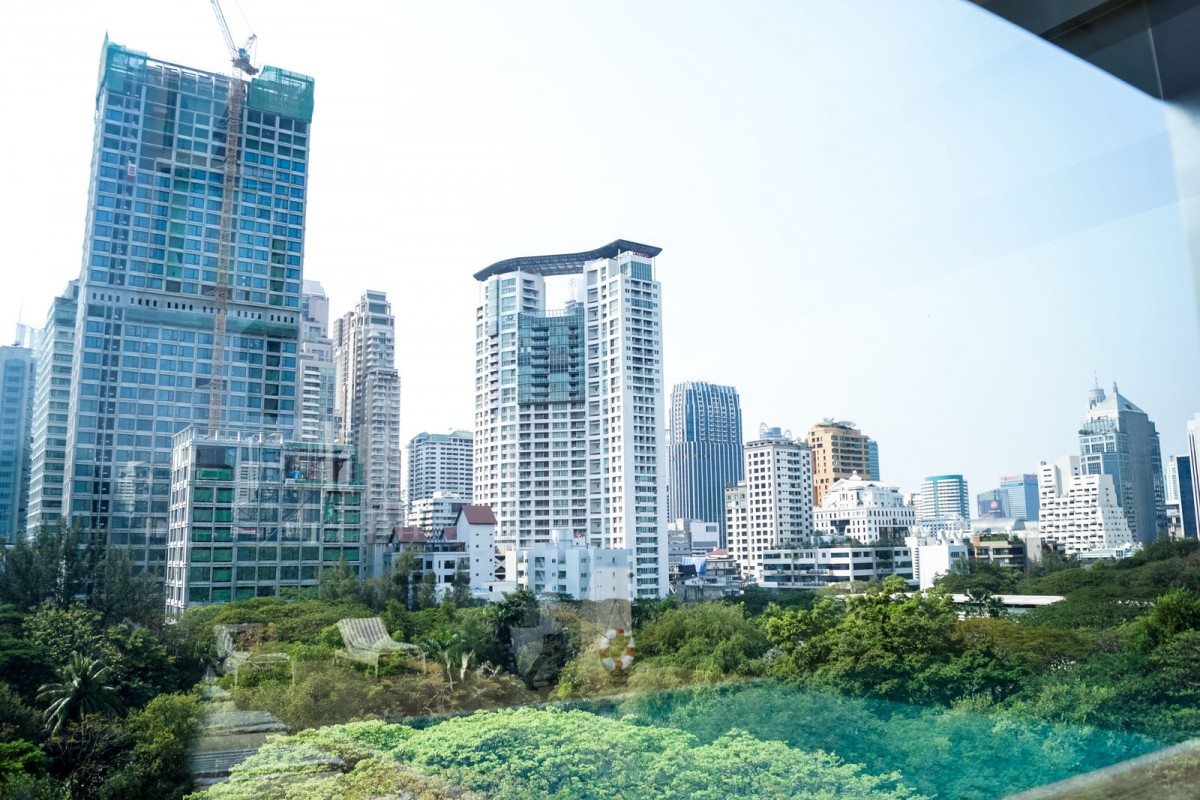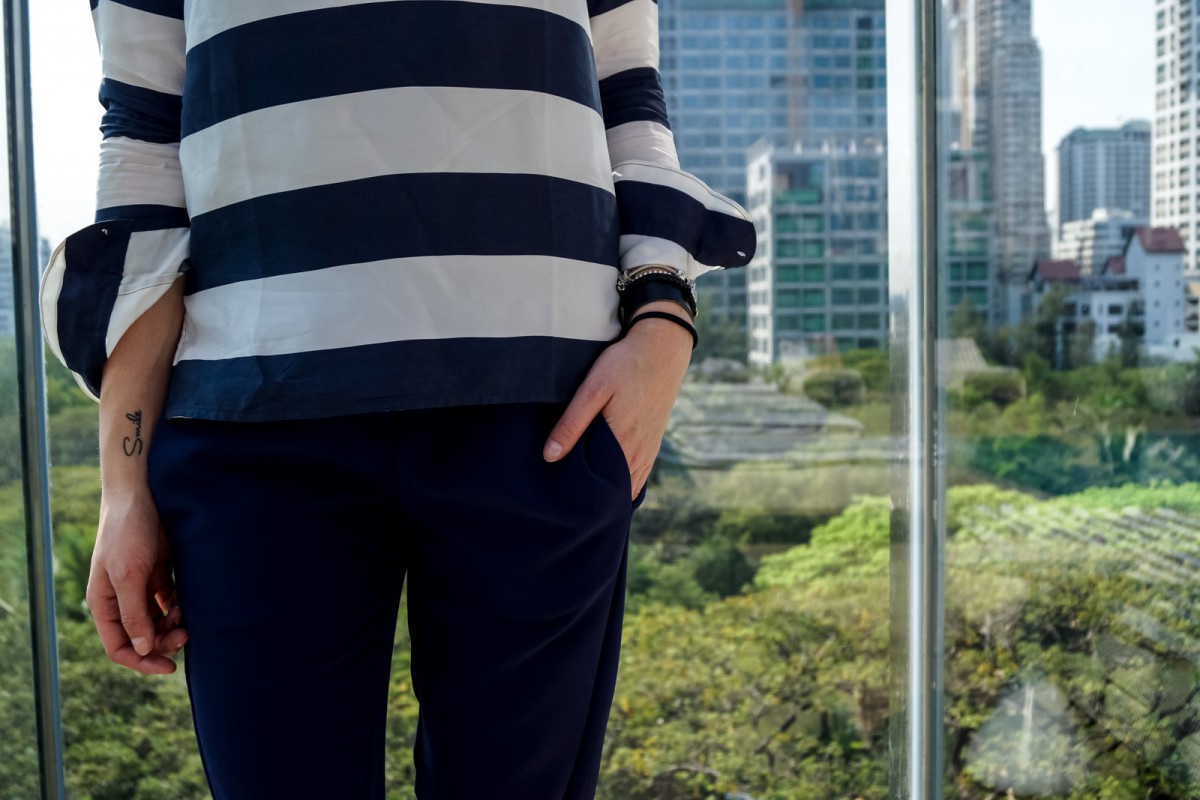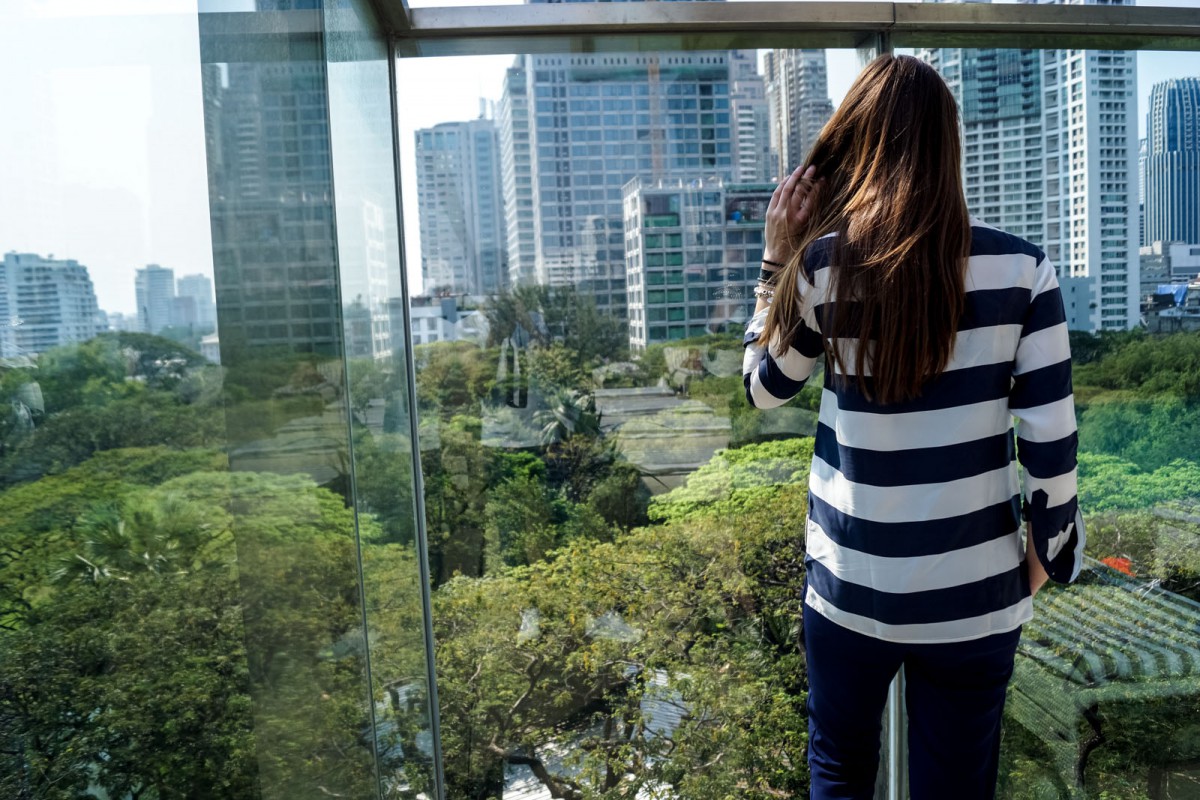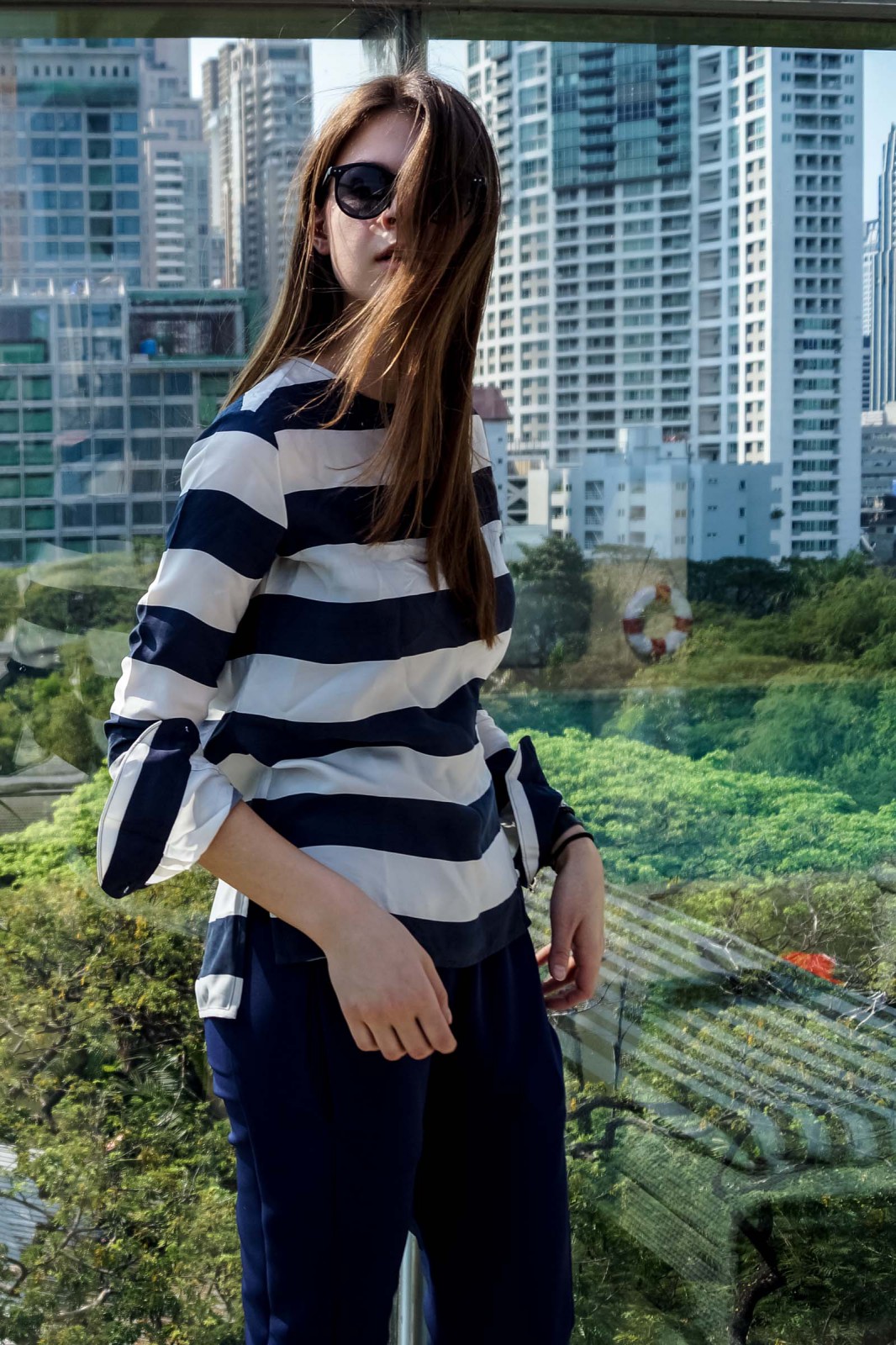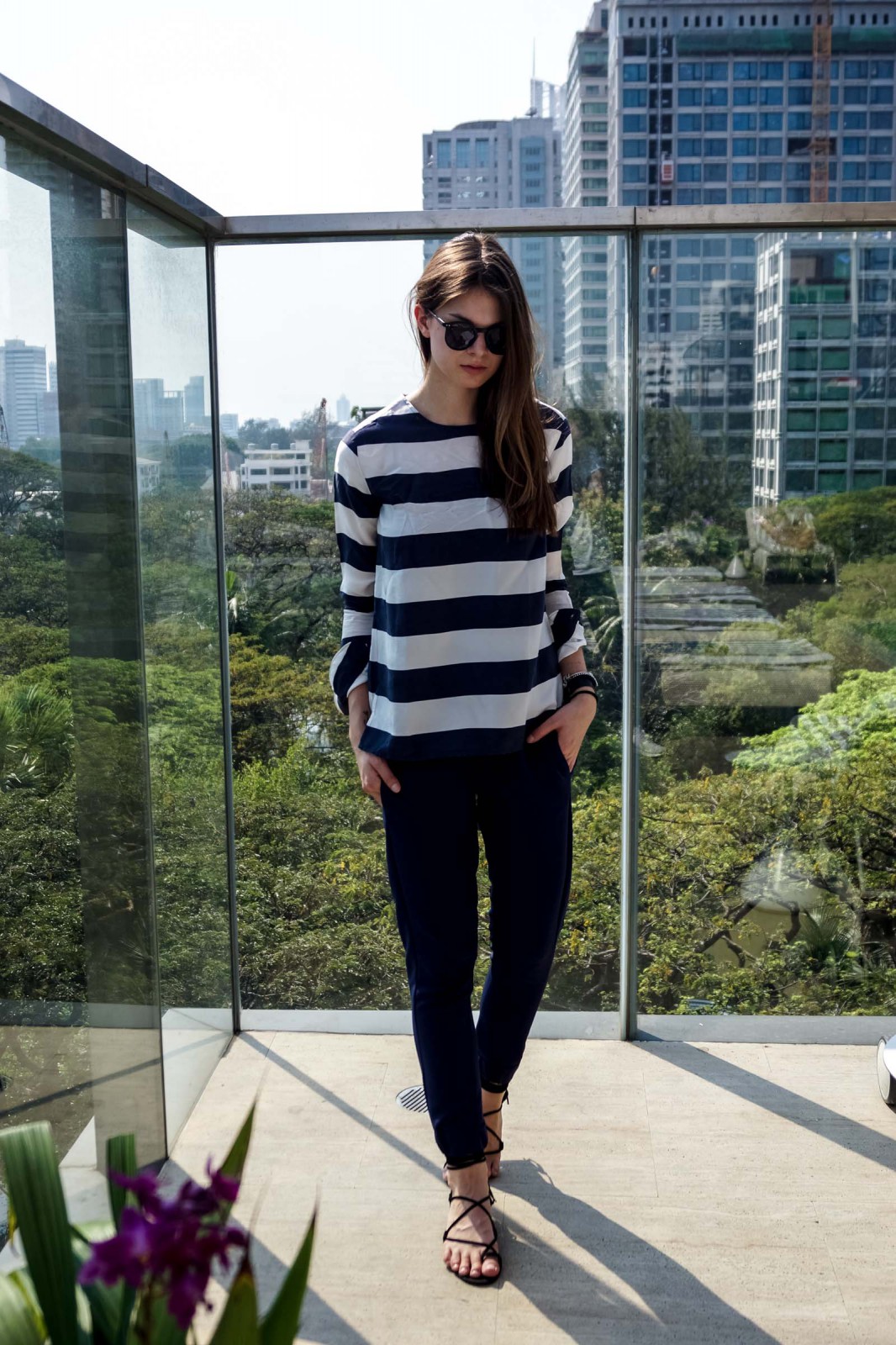 In friendly cooperation with GANT