Bangkok has a lot of diversity. Not only because of all the different cultures, but also because of the rich and the poor. It was very interesting to see all these different parts influenced by the various groups and cultures. The hotel we stayed at is in the embassy district with lots of plants; it's a very green area. We chose one of the streets of the embassy district to shoot the second Bangkok outfit because it's the part we spent most of our time. See the streets of Bangkok as well as my second outfit in the following:
Bangkok Travel Outfit
The outfit for our last day in Bangkok needed to be a comfortable one! We were walking a lot because we wanted to check some of the malls as well as the streets of Bangkok. After exhausting five hours we had to go back to the hotel to get our taxi to the airport, because we were flying to Phuket! 🙂 So the last day wasn't a full day, but it was a nice one! I opted for a simple look and combined it with the most comfortable shoes I have with me in Thailand: my new Neosens shoes. I'll tell you more about them pretty soon, but for now, I have to keep it short. We want to enjoy the last day at our first hotel in Phuket to the fullest. Only a few more words about the rest of the Bangkok outfit: I combined a pair of new VILA shorts with a simple white tee as well as my Alexander McQueen scarf as the cherry on top. Last but not least I added a few jewellery, sunglasses and a backpack. That's it. What do you think about this travel outfit I chose for Bangkok?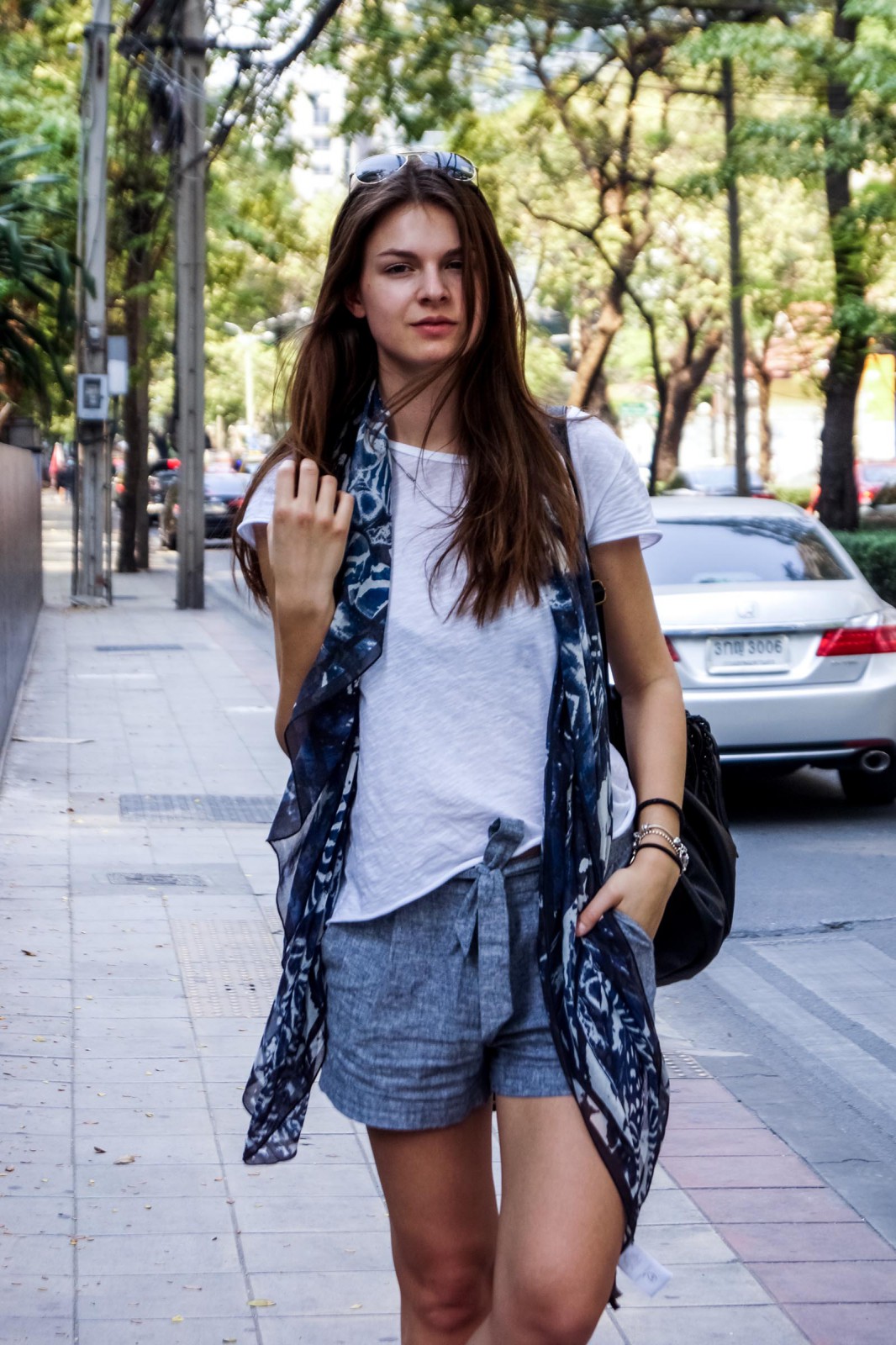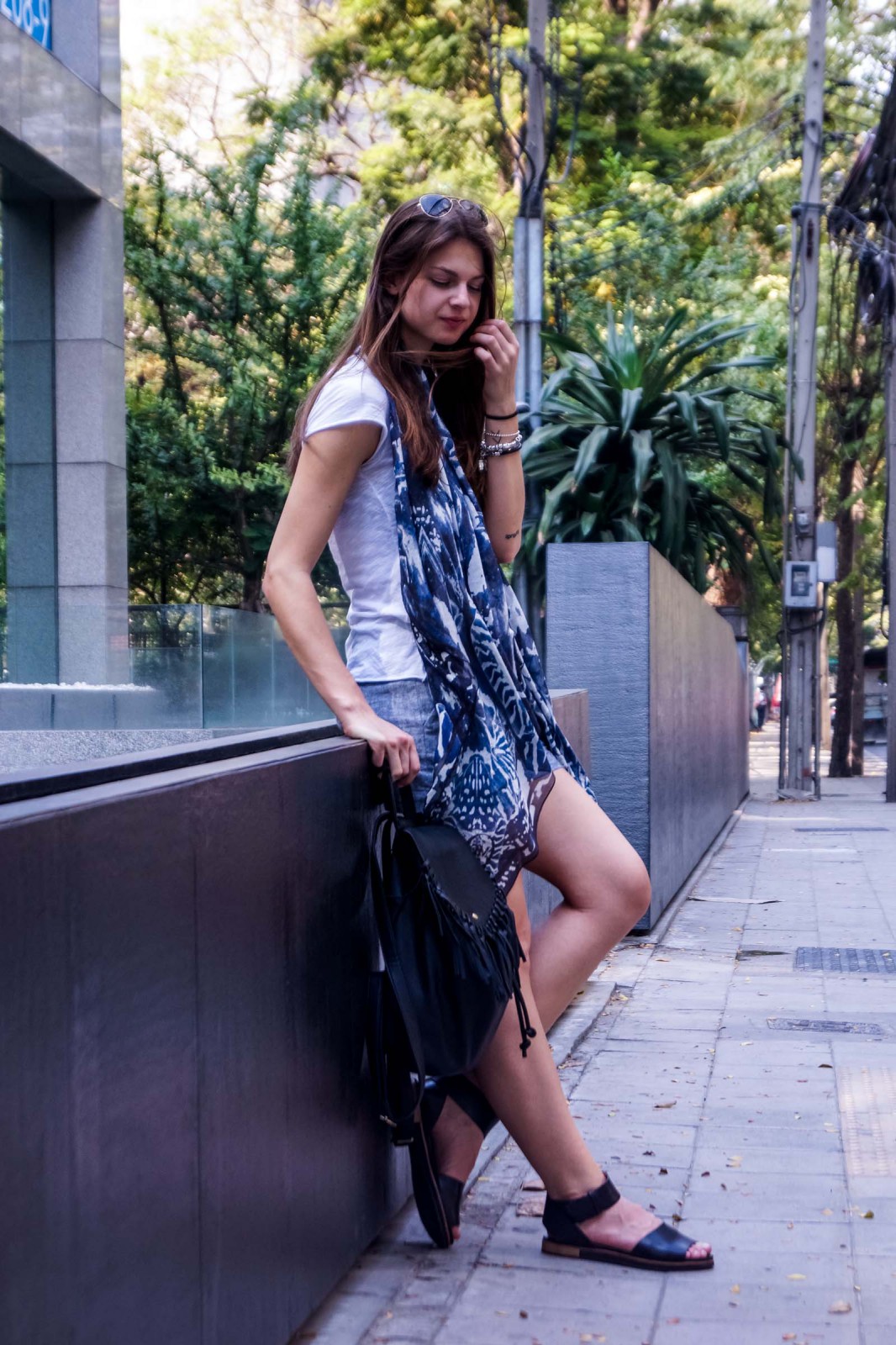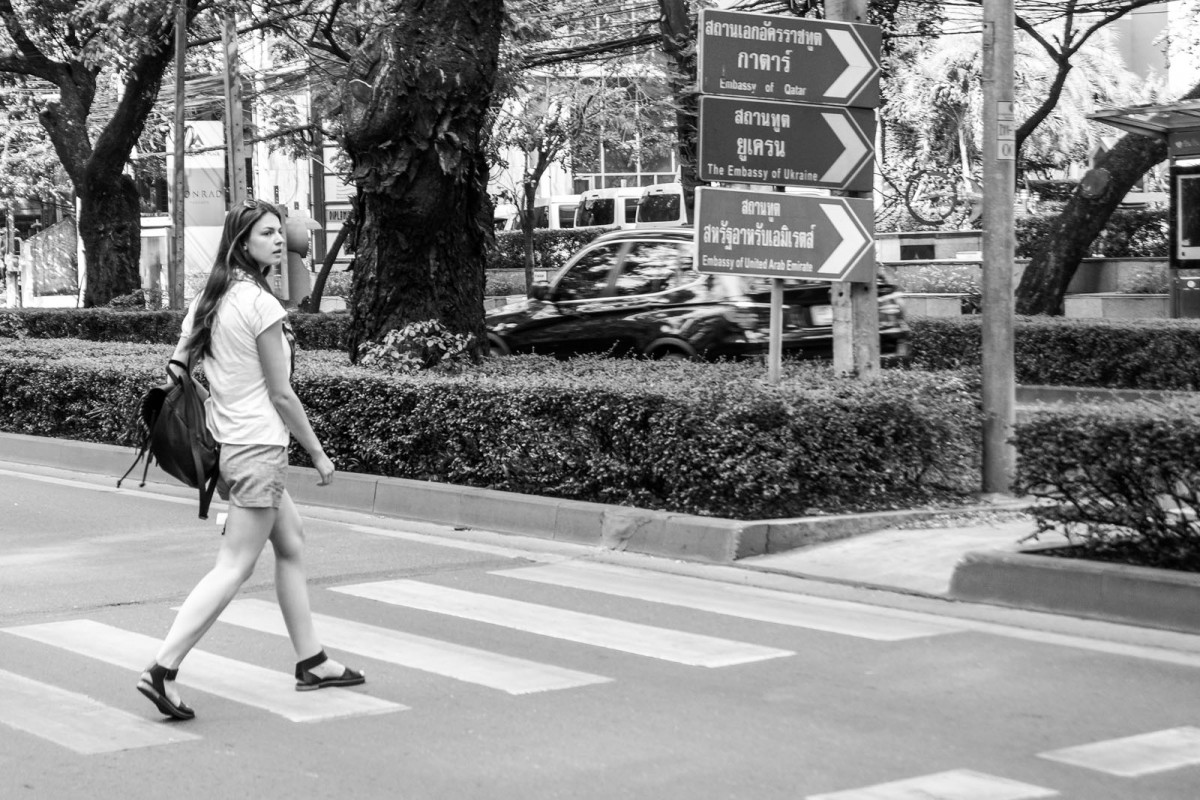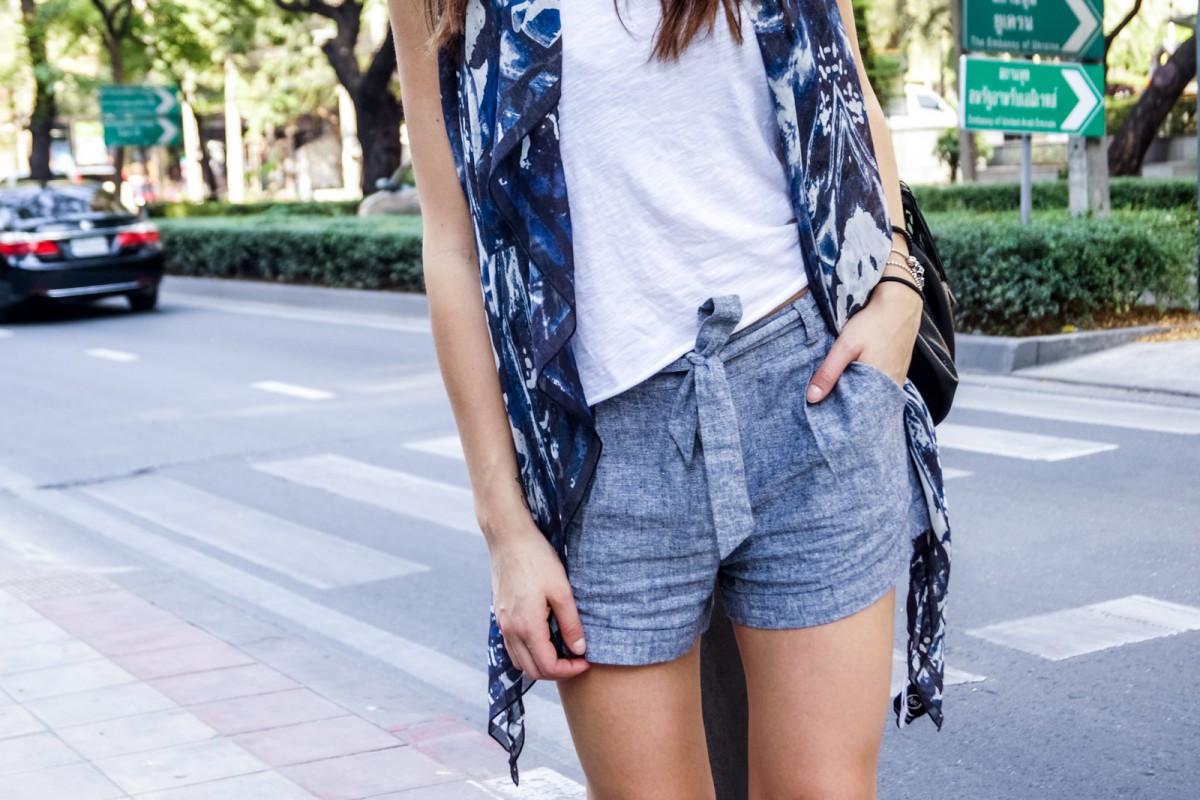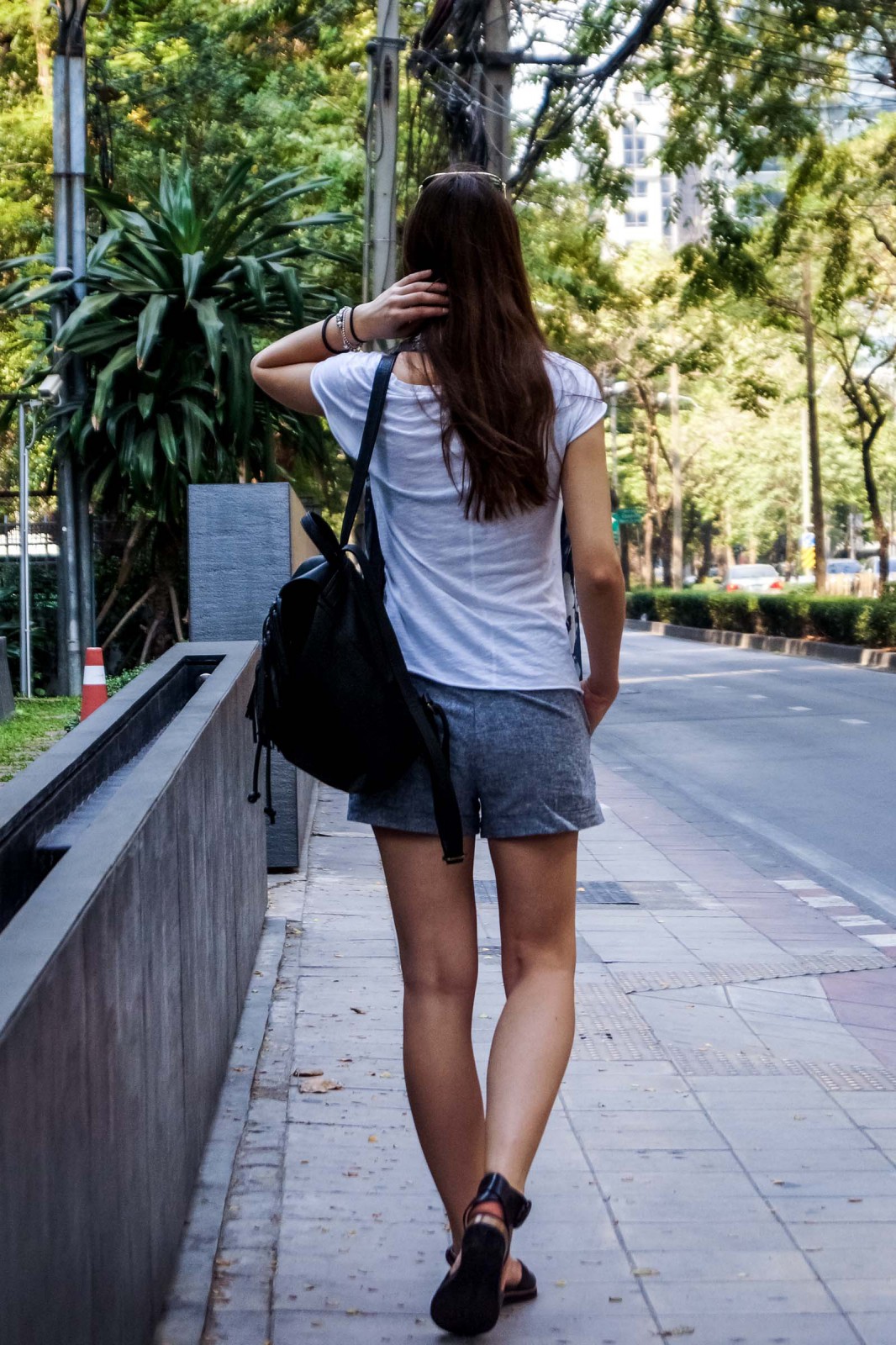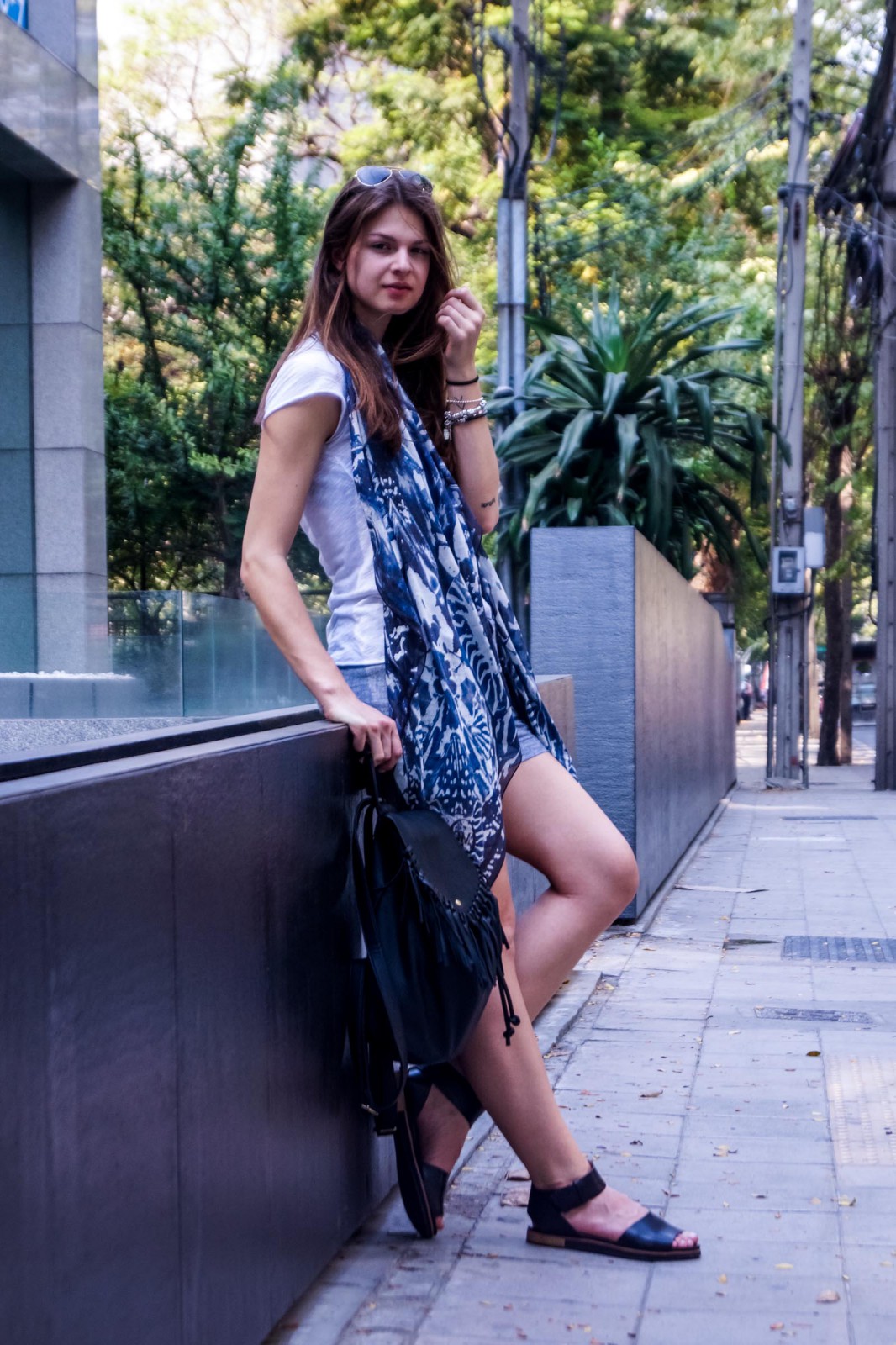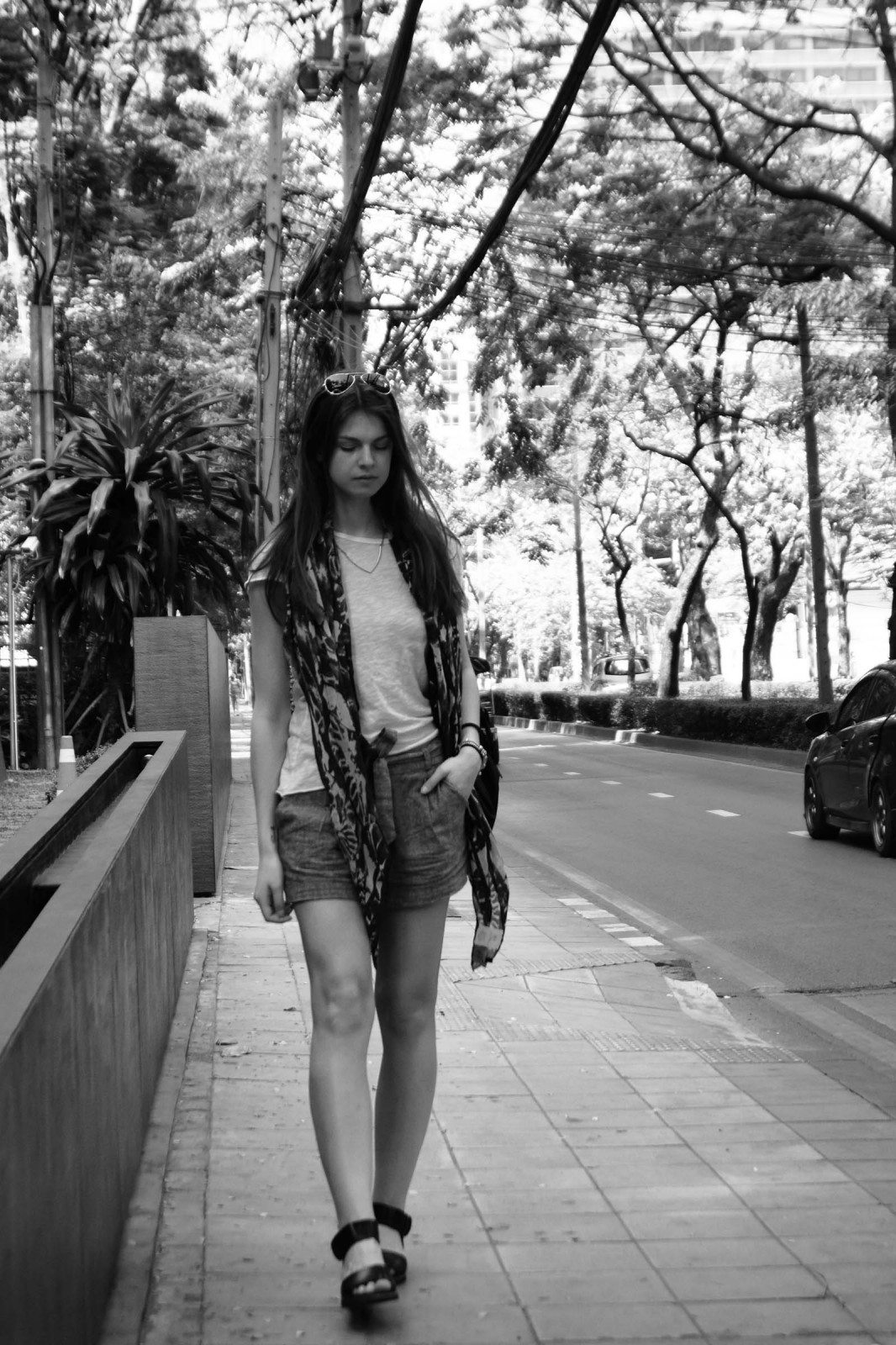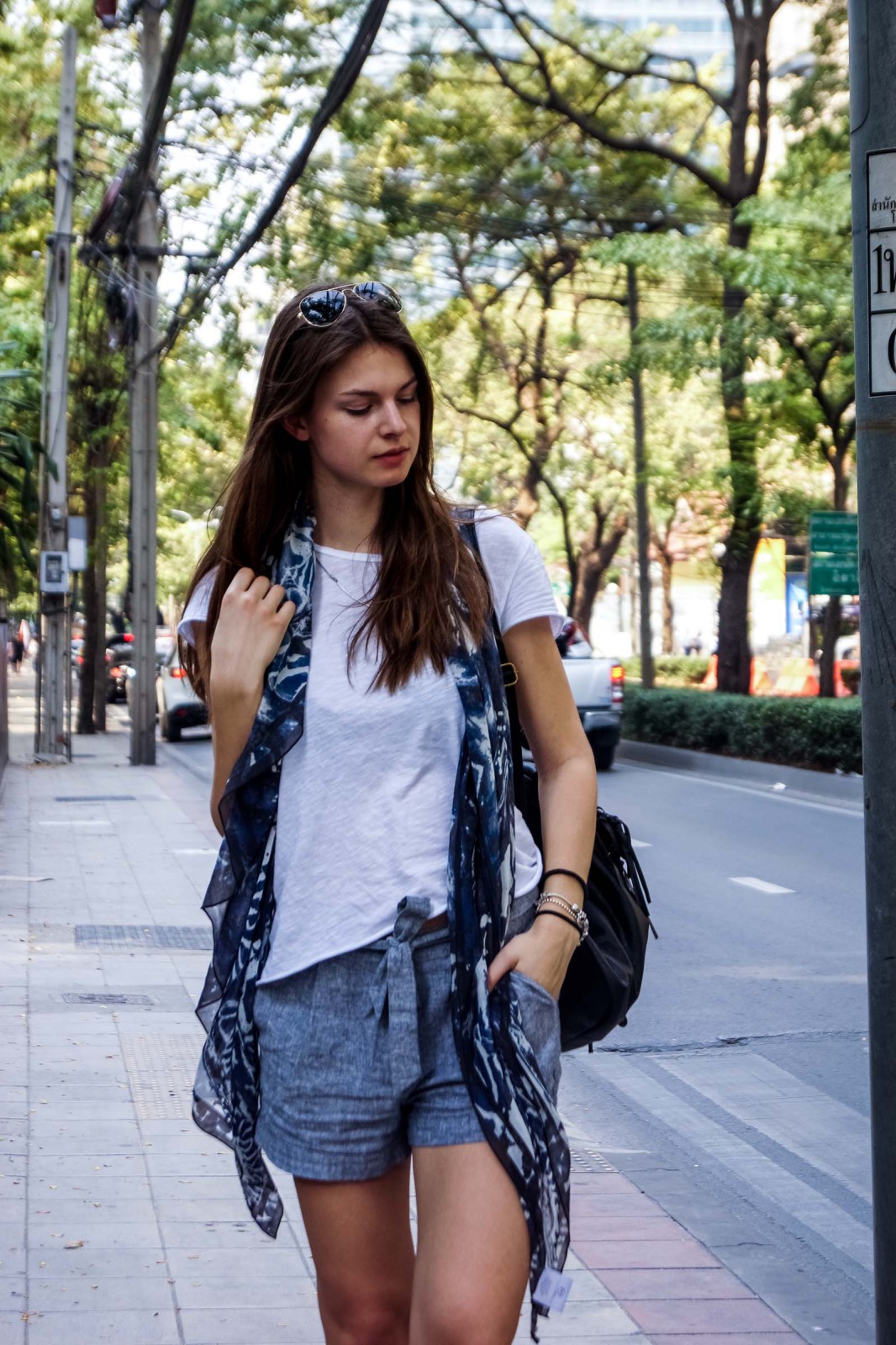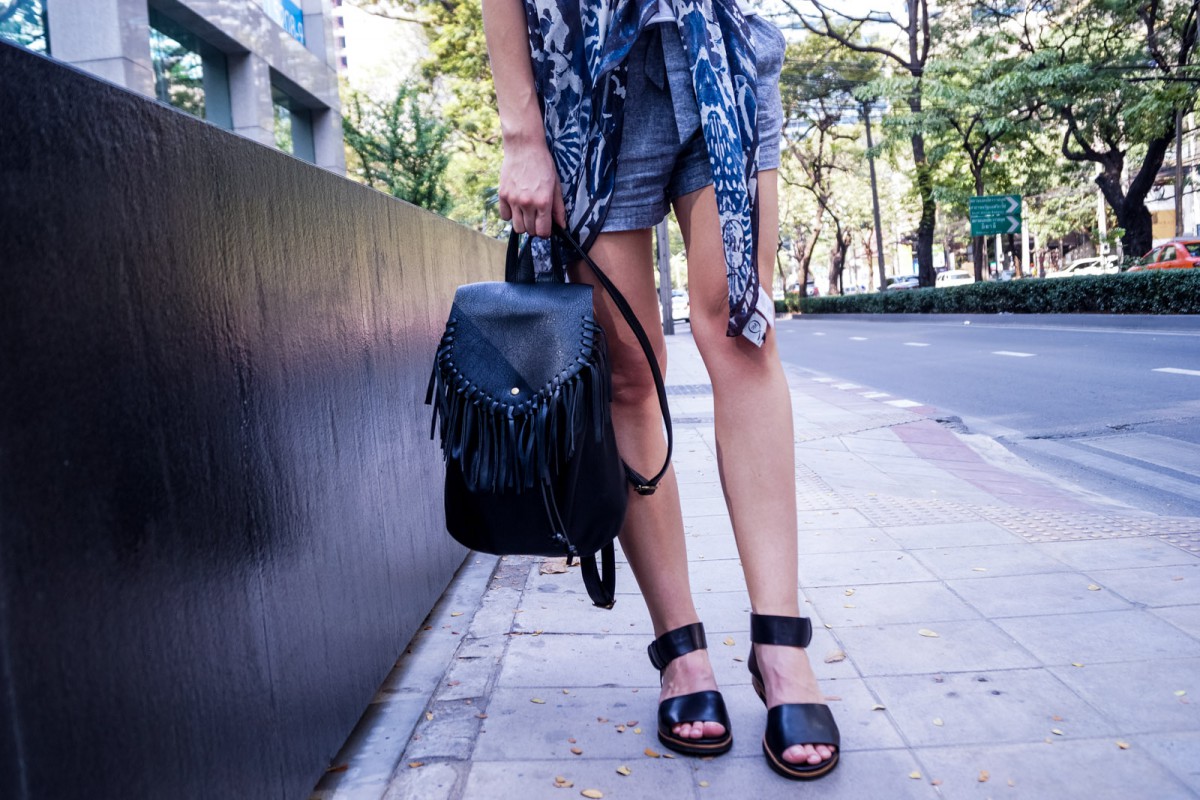 In friendly cooperation with VILA and NEOSENS