Finally, finally, finally! Finally we had the chance to shoot some new outfit pictures. Since our camera got broken, we didn't know what to do. We don't have another camera, so we had to borough one. This camera isn't as good as our own, but at least it is a camera and we can take pictures with it 😉 We still have no news regarding our own camera, it has been a week now.. fingers crossed, they'll be able to fix it and that we can invoke the guarantee..
Wearing Basics All Over
Do you remember the post in which I shared some of the wardrobe essentials with you? I told you that you can never go wrong with these basics and that they're always the best choice, if you don't know what to wear. So why not combining some of those basics in one outfit? Yesterday I was wearing basics all over: the leather jacket, the classic white shirt, blue jeans and of course white sneaker. You see, they're not only perfect on their own, but also in combination and you don't need other garments but the basics to create an easy yet cool laid-back look.
Levi's 721 High-Rise Skinny Jeans
Some of you might have seen, that I attended an Levi's event during the Fashion Week in Berlin. What it was about? Finding the perfect the perfect Levi's jeans. I tried several pairs and ended up with this pair: the 721 High-Rise Skinny jeans. What do you think about it?
Levi's knows how hard it is to find the perfect jeans and has a solution: the new Lot 700 collection. This new collection encompasses everything from skinny to bootcut, with various degrees of stretch in them for everyone's comfort. All the styles of the Lot 700 collection will be available from August 2015, so go have a look yourself and find your perfect Levi's jeans. 🙂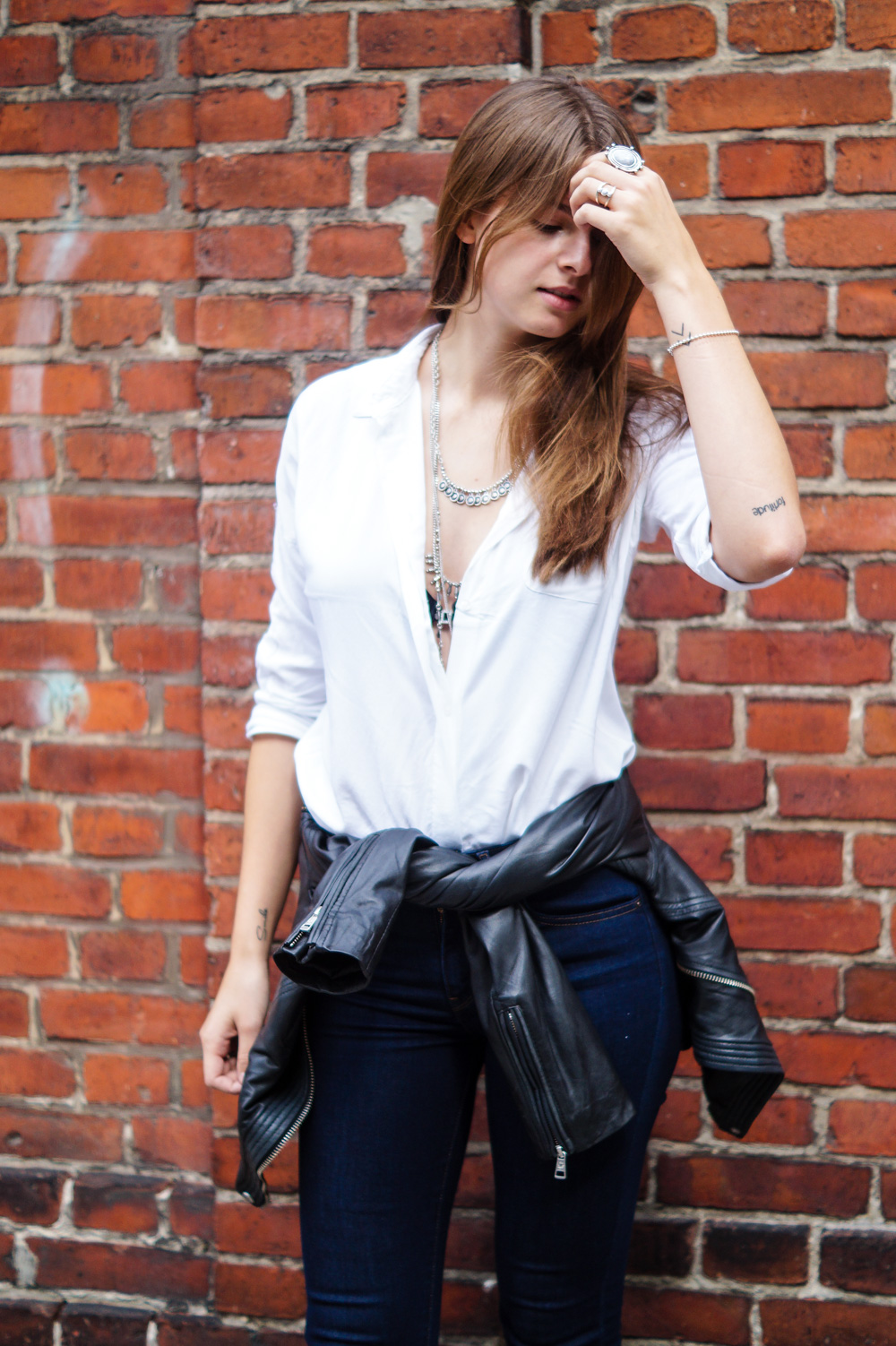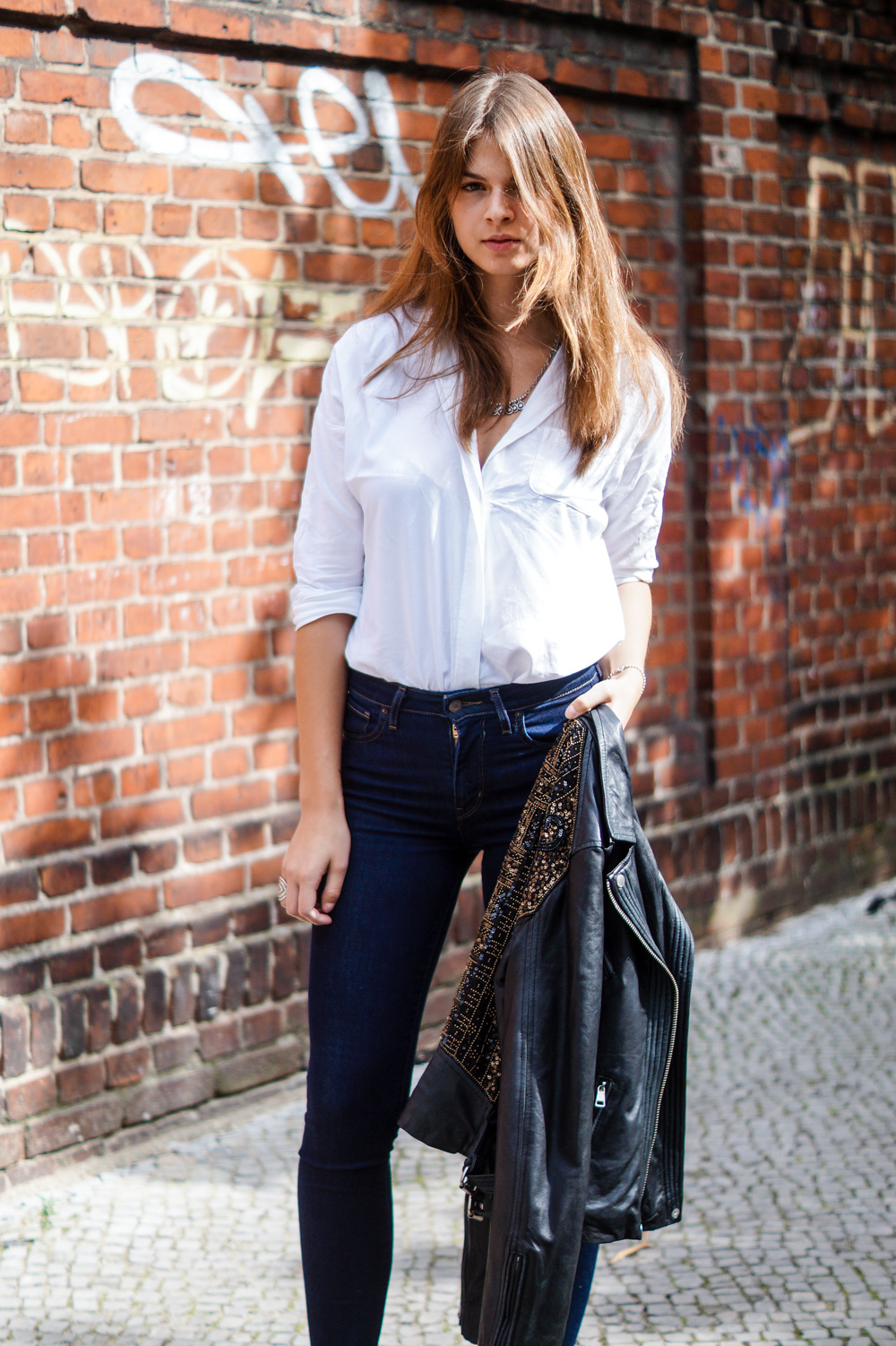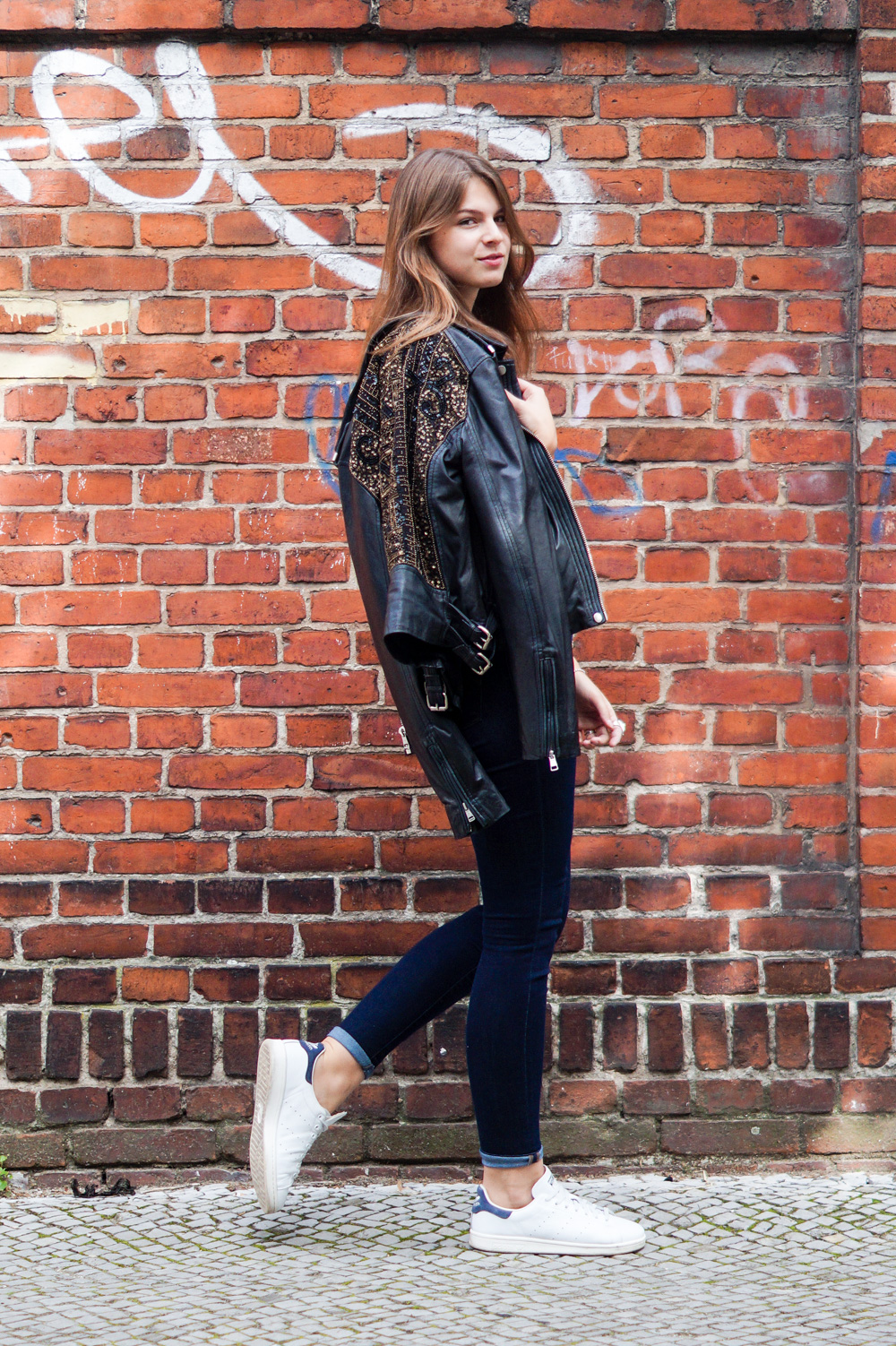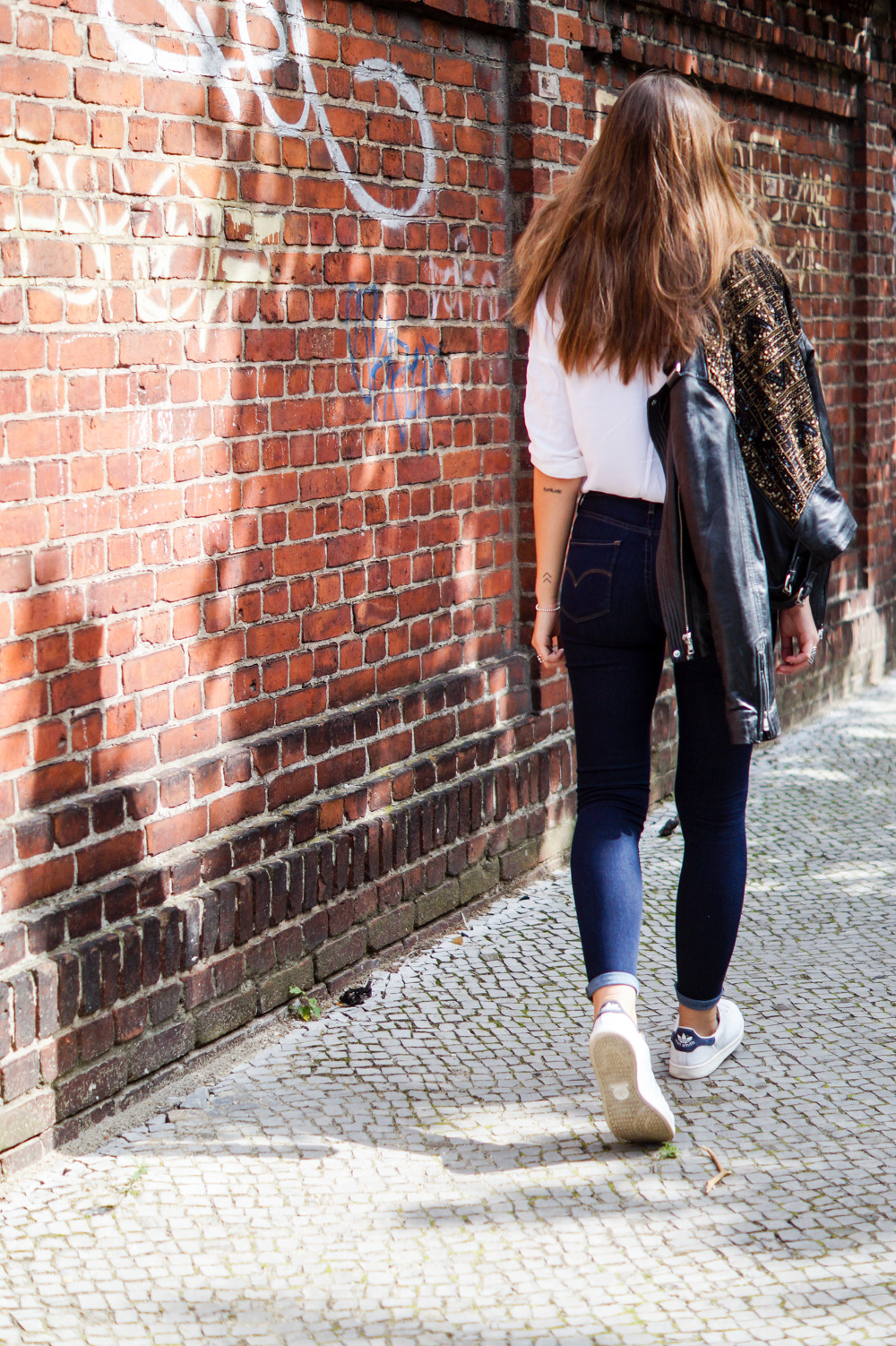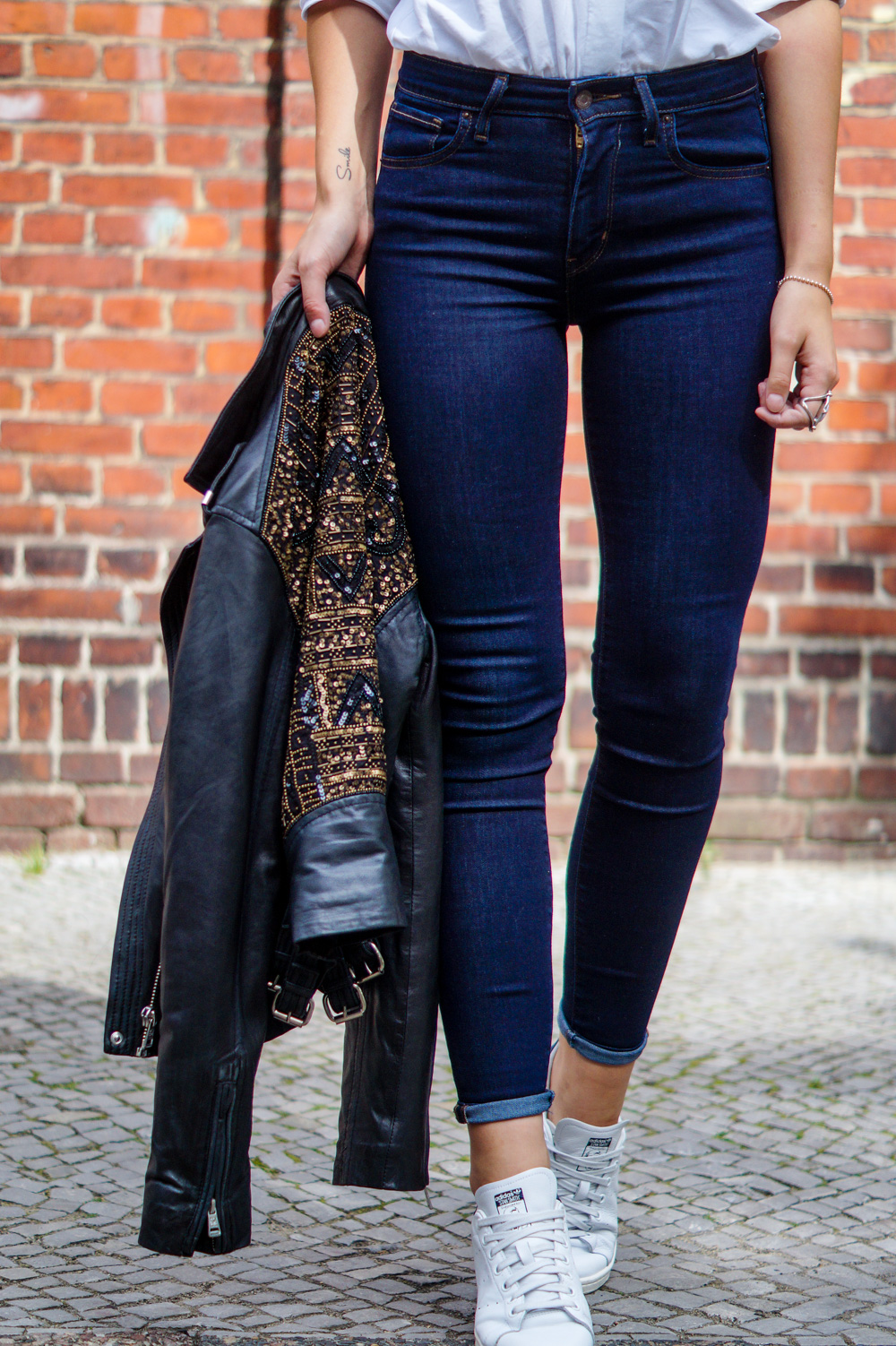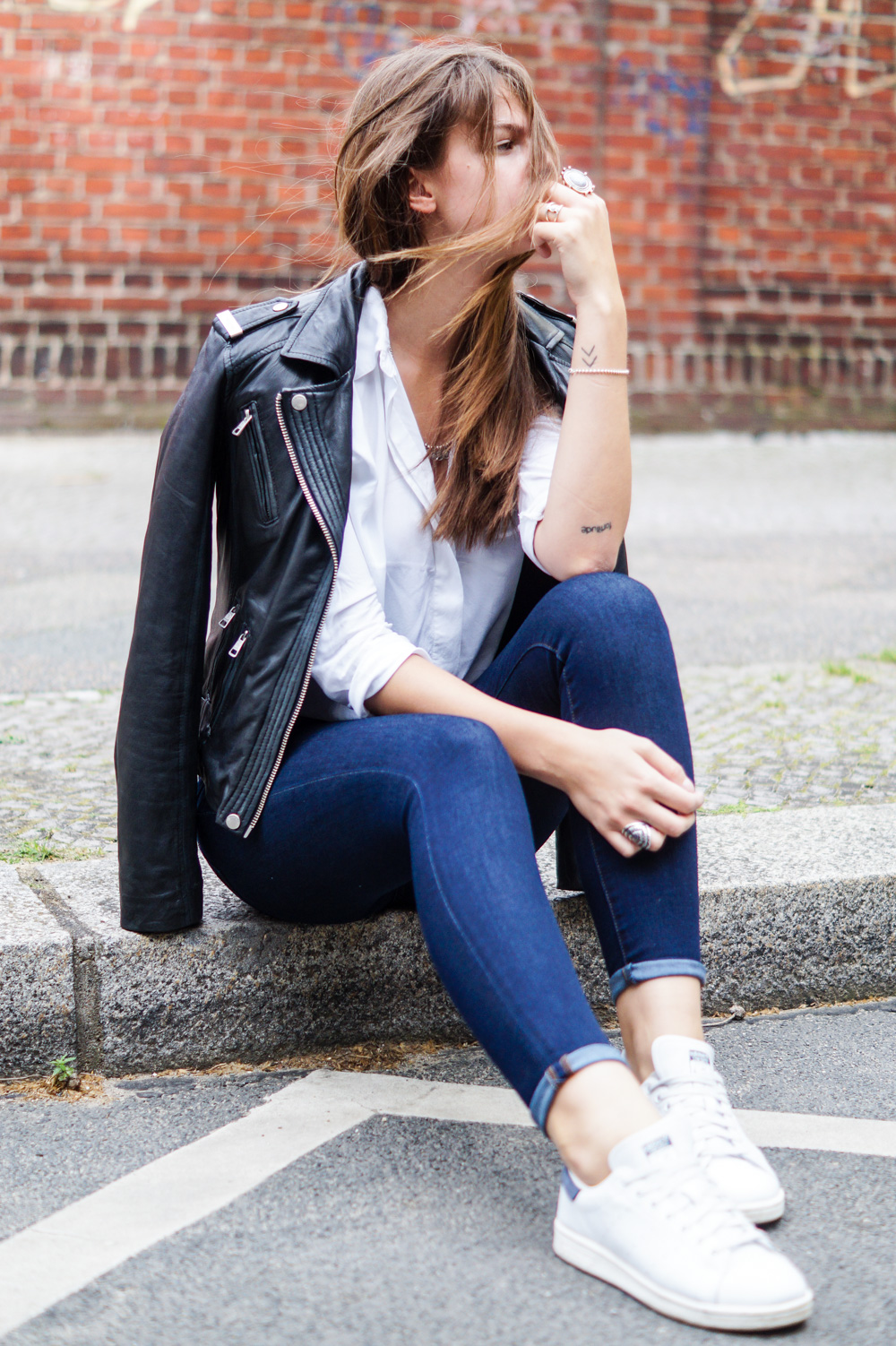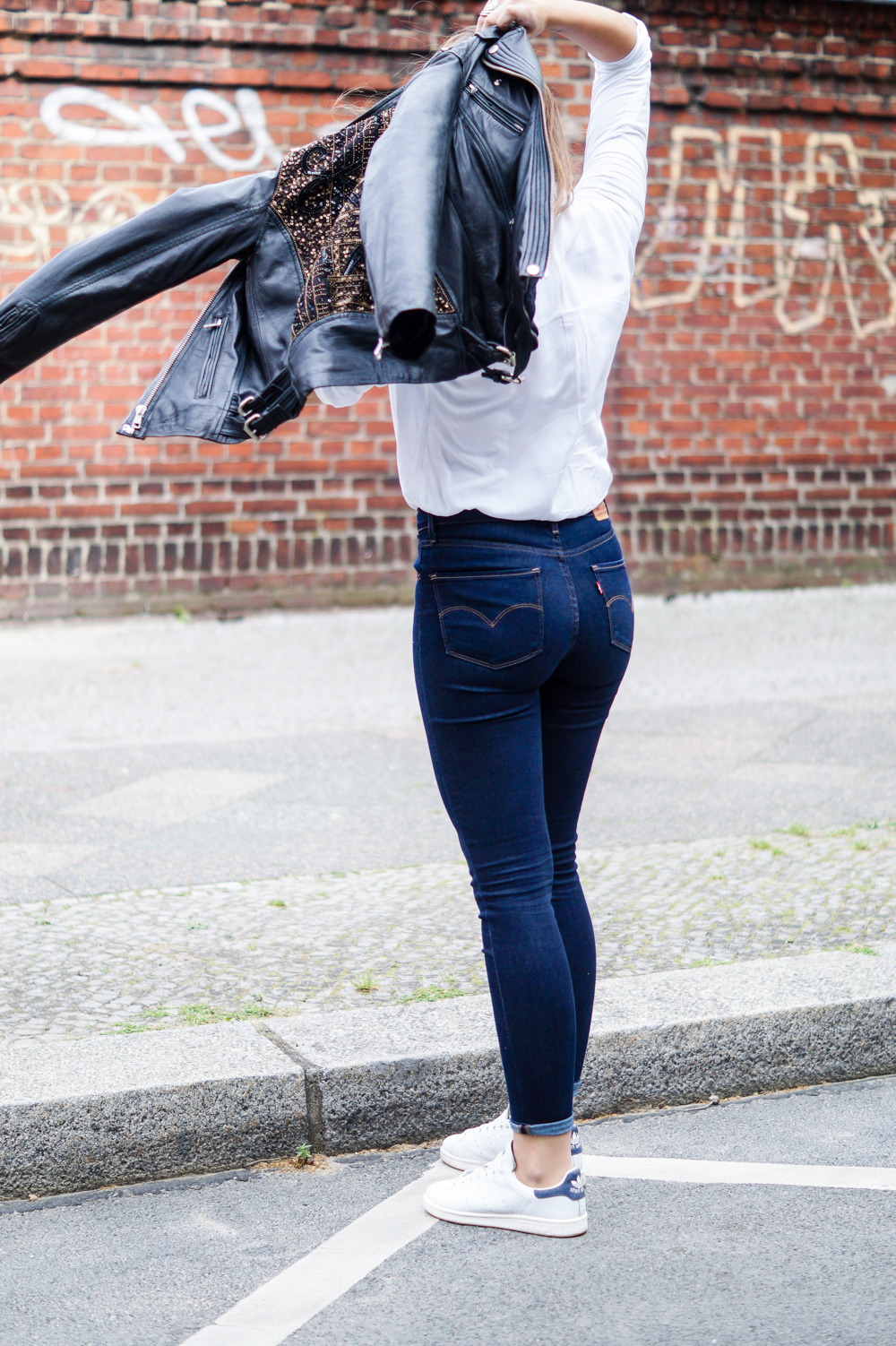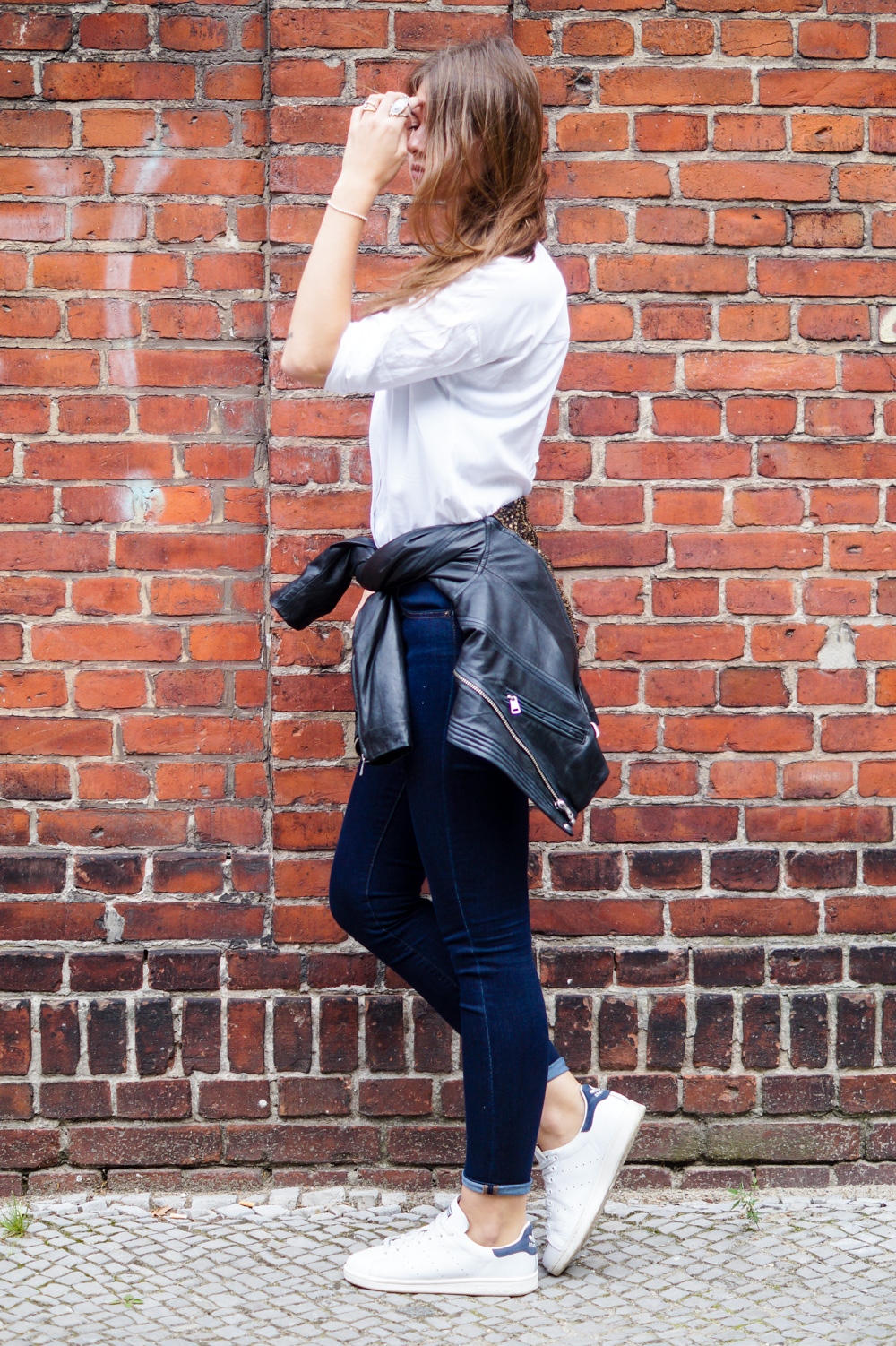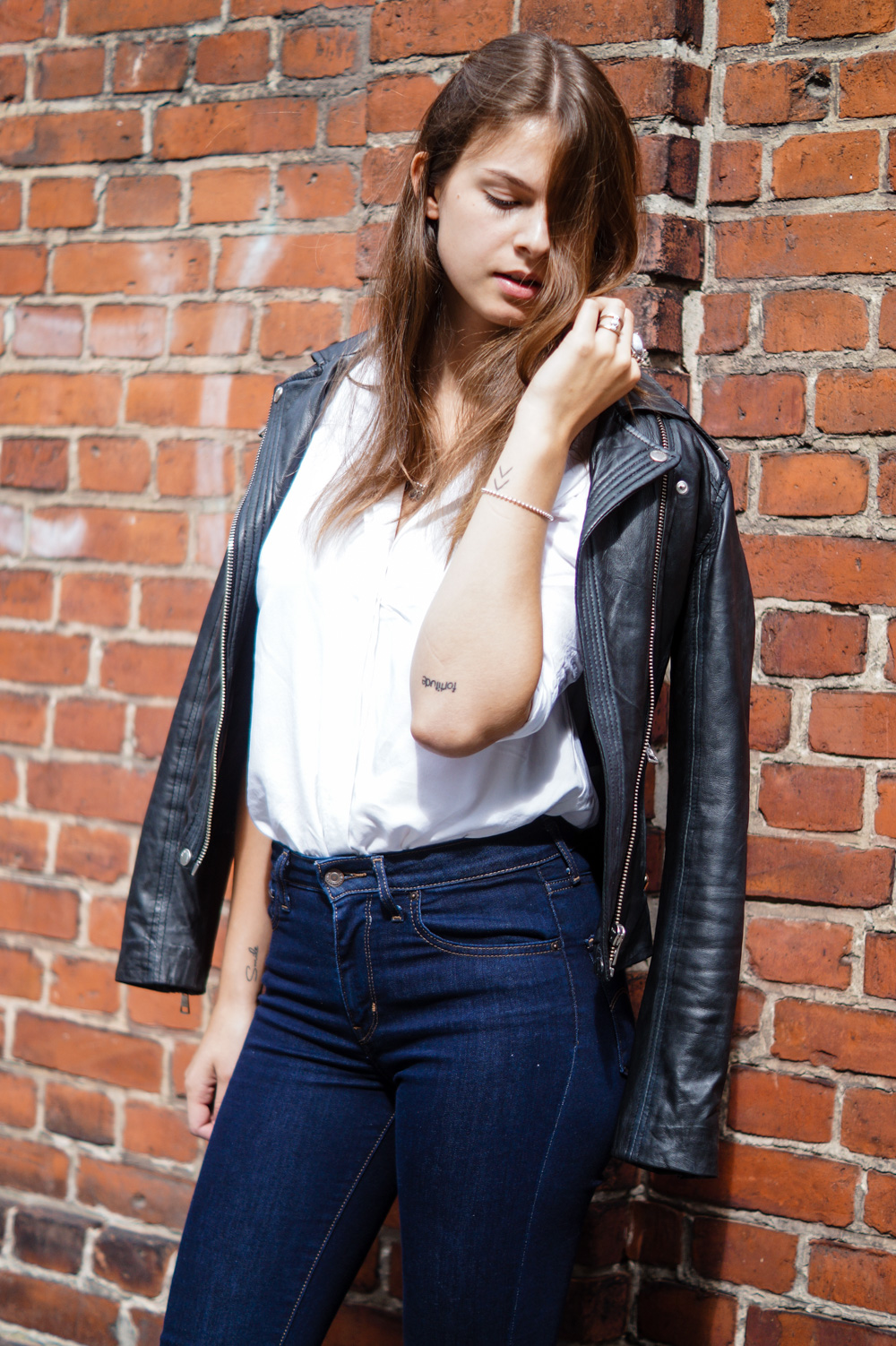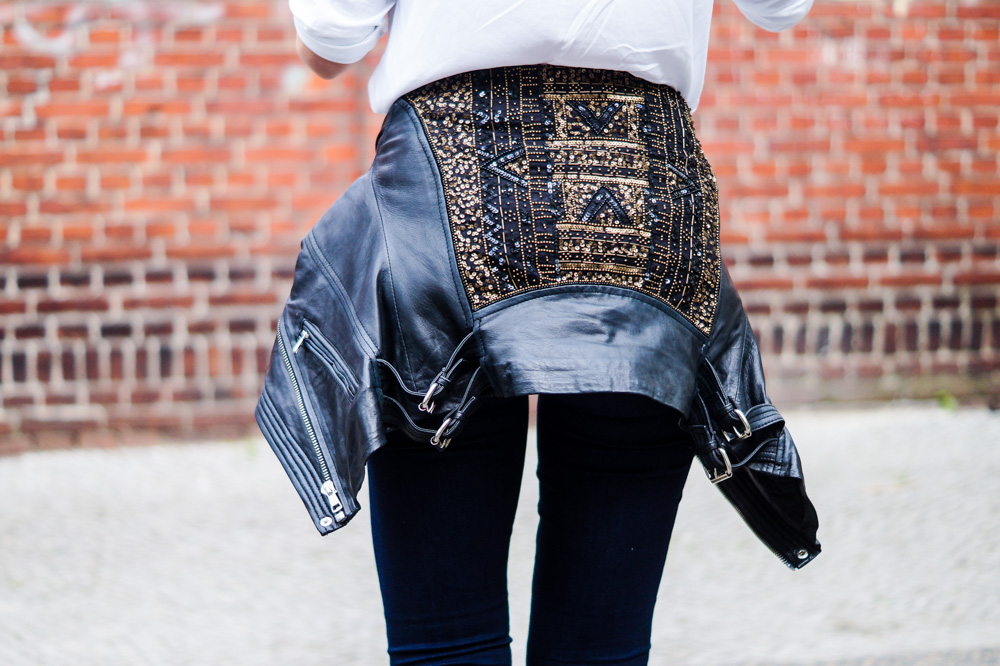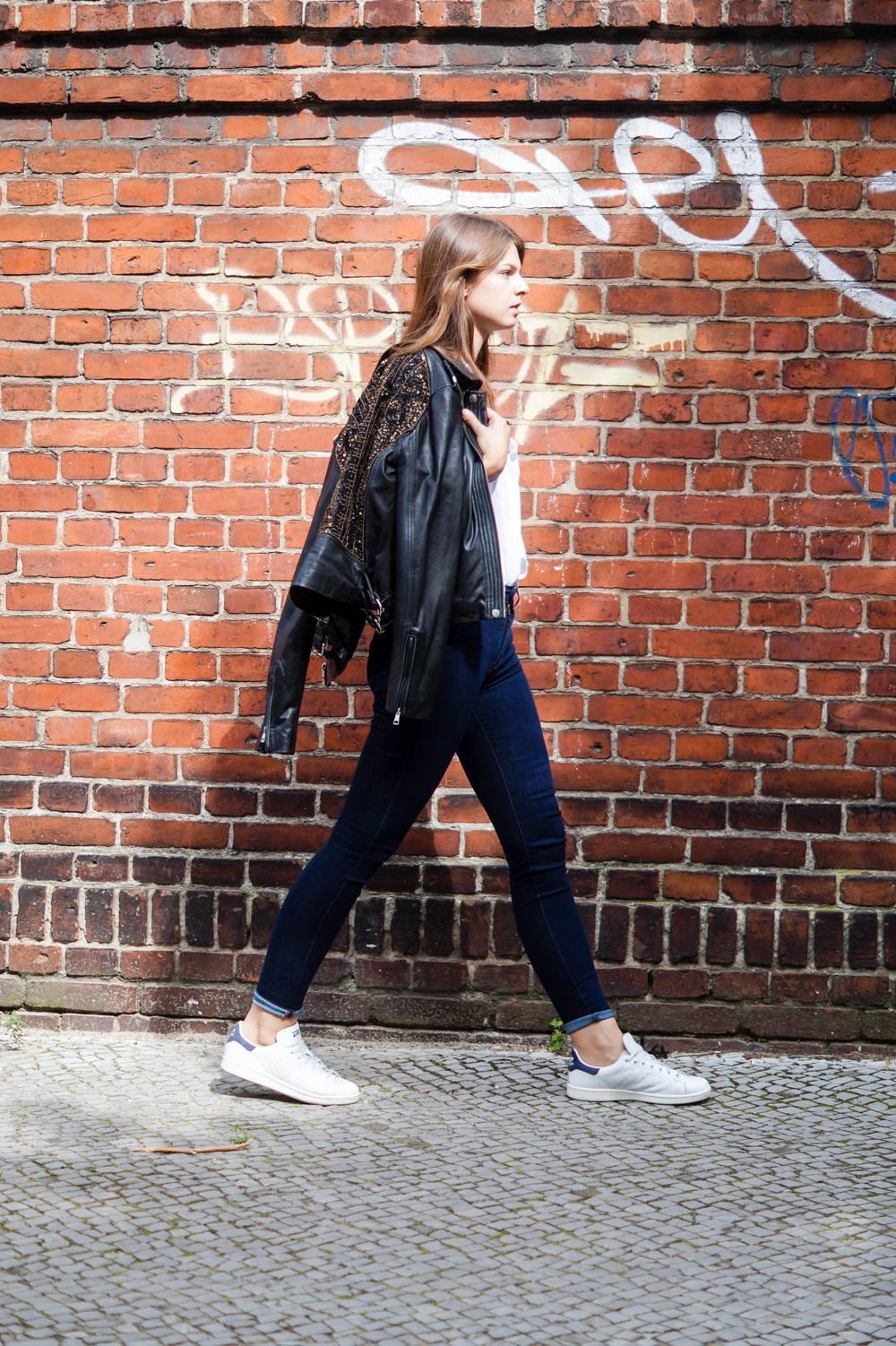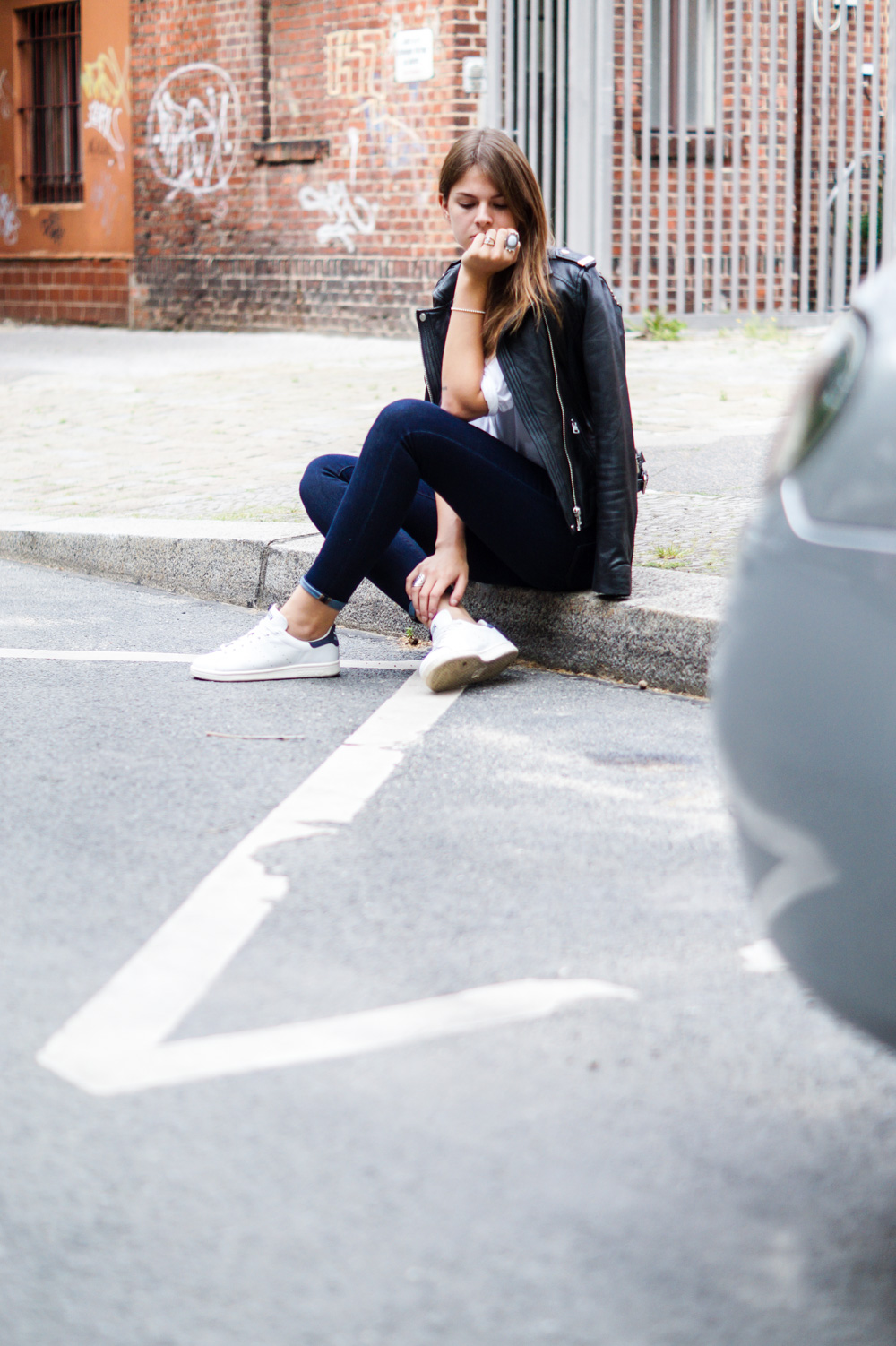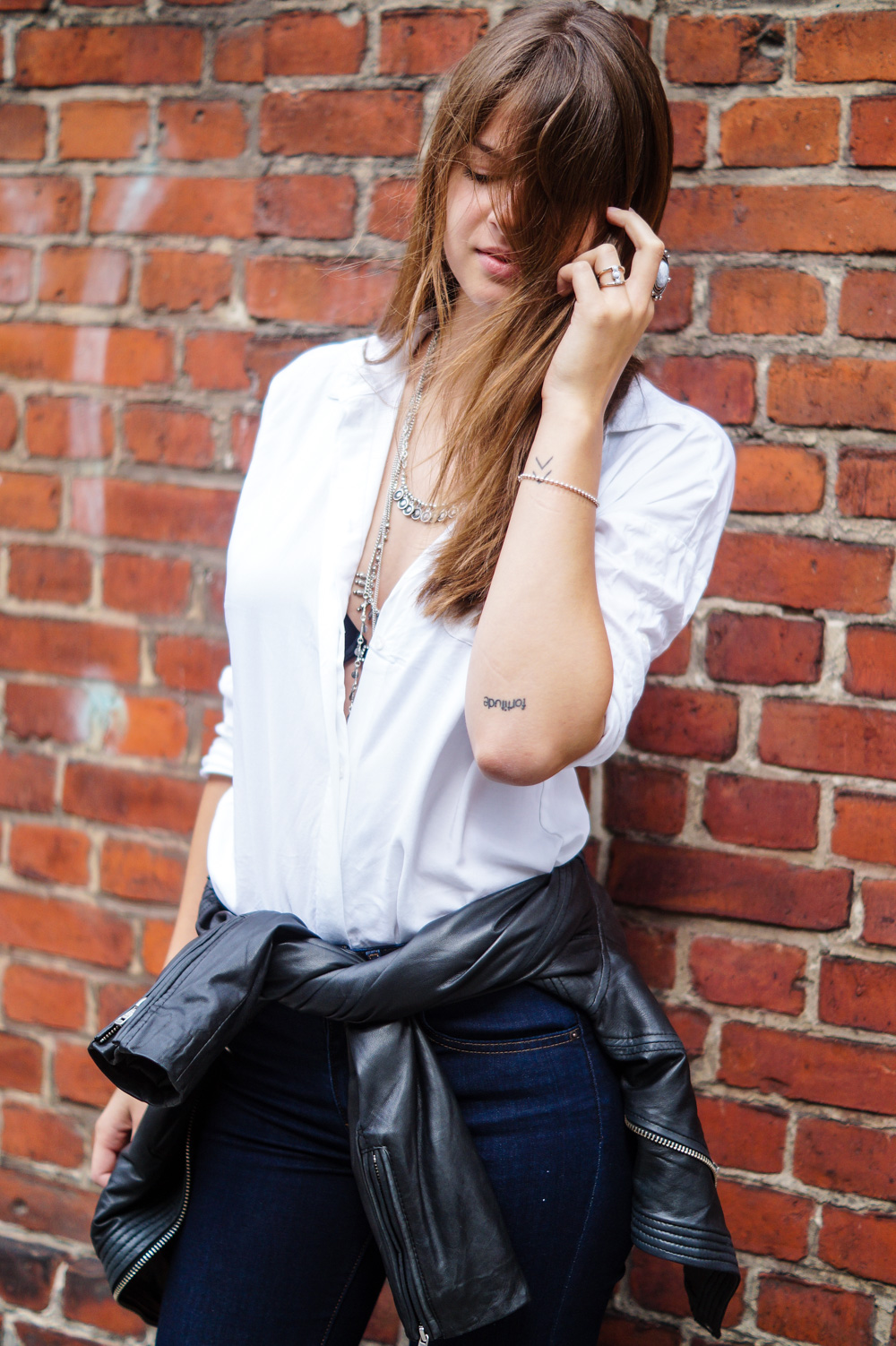 SHOP THE LOOK // SIMILAR CLOTHES