Happy Friday everyone! As I mentioned earlier this week, I do not only have a few photos from Bali left; we also took pictures of some autumn outfits for the blog. Yesterday I shared a travel outfit I would wear in spring and autumn, and today I am sharing a casual chic autumn outfit (I would also wear in spring). I decided to mix the Bali content with the autumnal content to give you both inspirations for your next summer vacation and your autumn outfits. I do have three Bali posts left, and I probably won't share all of them next week, I think I will split it and share it within the next two weeks. And you guys can still leave me a comment and let me know if there is anything Bali related you want to write about. Additionally, I would love to hear what kind of autumn looks and inspiration you would love to see on the blog (and maybe YouTube).
With that said it's time to talk about this casual chic autumn outfit I was wearing a couple of days ago. The weather in Berlin has been amazing and almost late summer like. We had degrees up to 24°C and lots of sunshine. Did I mention, that I love Berlin when the weather is as amazing as it is right now? I still like my hometown better in summer, but I also don't mind golden autumn.
Combining baggy jeans with a black blazer
You know that I love combining blazers with more casual pieces such as boyfriend, mom or as in this case baggy jeans. So no wonder, that one of my first autumn outfits had to be the combination of a blazer with a pair of baggy jeans. The casual chic outfit is perfect for a day at the office.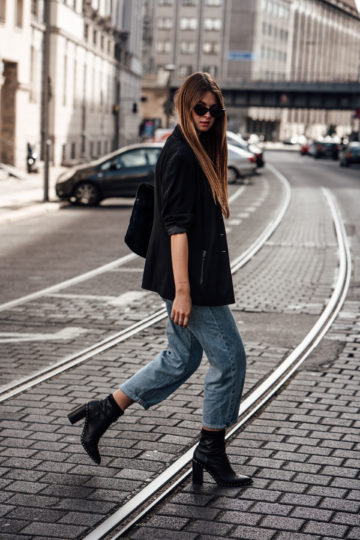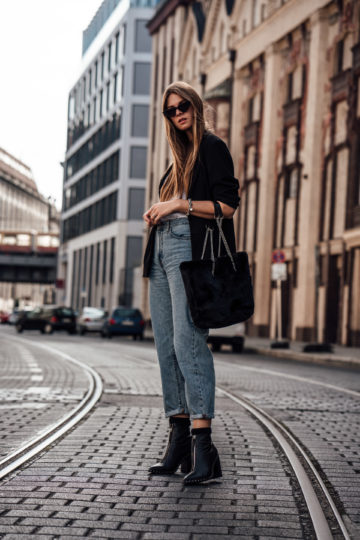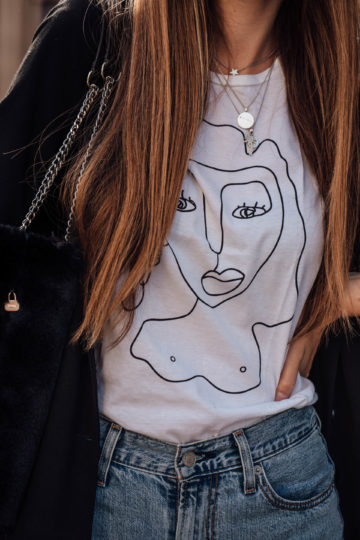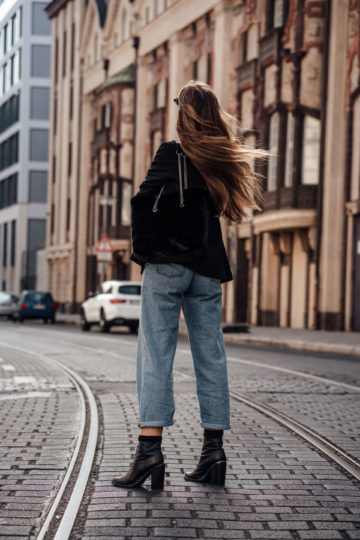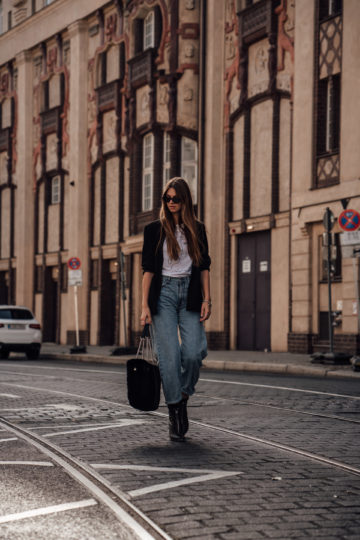 It is chic enough for a meeting, and at the same time, it is very comfortable, what is perfect when you have to sit in the office all day long. But it is not only an outfit you can wear at the office, but I would also wear it on the weekend, when meeting up with friends or the family or when eating out – and these are only a few examples.
To finalise the outfit I combined my blazer and the baggy pants with a white t-shirt with print, a pair of black boots, black sunglasses as well as a black bag. The boots and bags are two pieces I will probably wear a lot this autumn. You can never go wrong with a pair of black boots, especially when they have a cool detail such as the zipper on the front of this one. I was wearing them a lot when I was in Milan end of September, and I couldn't wait to style them in my everyday life as well and not only for Fashion Week.
The bag is another key piece of this look. The past months I used to wear mostly smaller bags as I tend to carry too many things when the bag is too big. But due to that I always had to bring an extra bag to the office where I could put my laptop and other stuff. So that's the reason why I started to think about bigger bags again, and when O bag asked me if I wanted to create my own bag, I couldn't say no. Not only because they do have bags that would fit most of the stuff I need to bring to the office, but also because you can configure your own bag. You can choose everything from the body to the inner part of the bag and accessories such as straps. I opted for a black bag, and first I wanted to keep it simple with a plain black bag and chain handles. But I ended up adding a faux fur cover, and I am happy, I did. Due to the faux fur, the bag is such a highlight piece, don't you think? Leave me a comment and let me know what you think. xx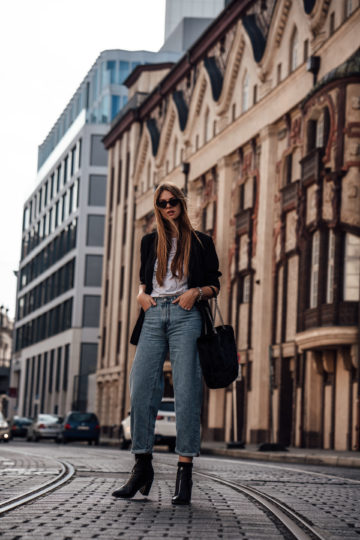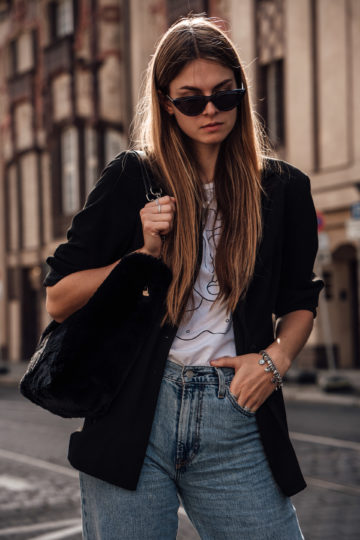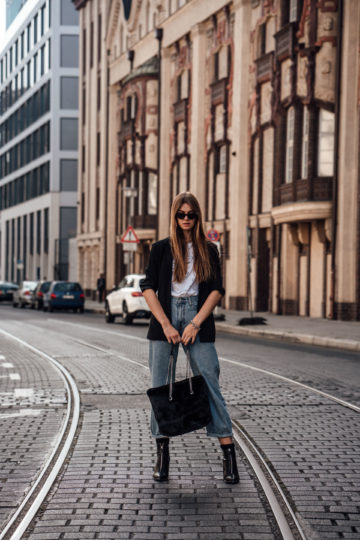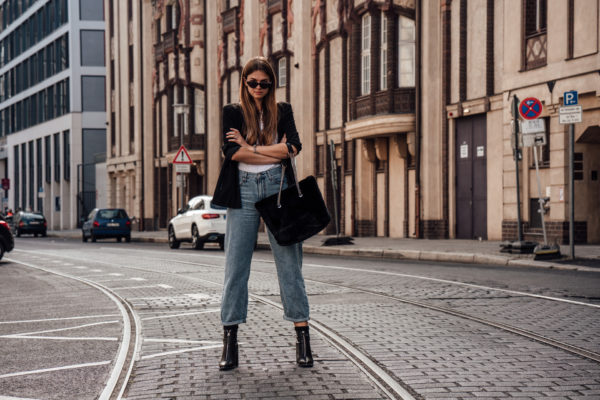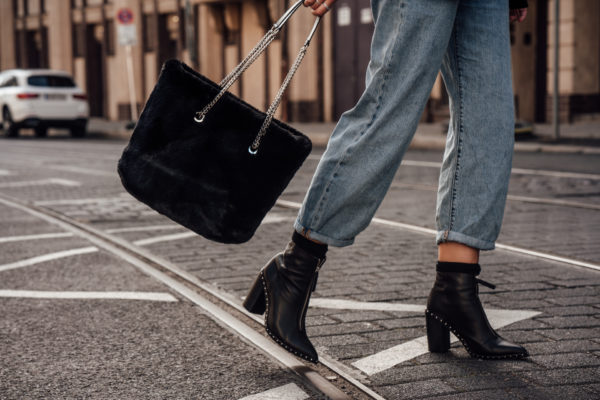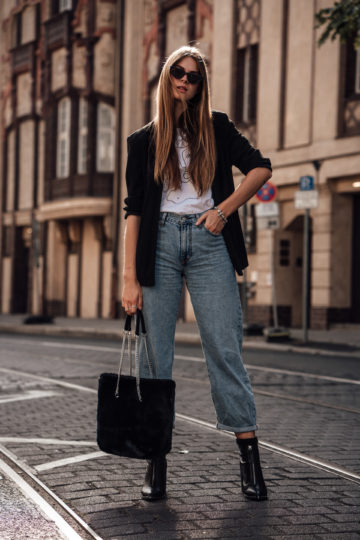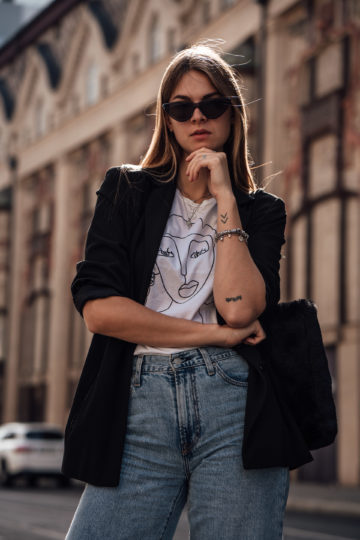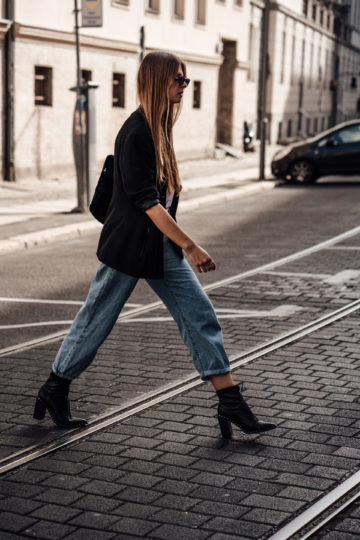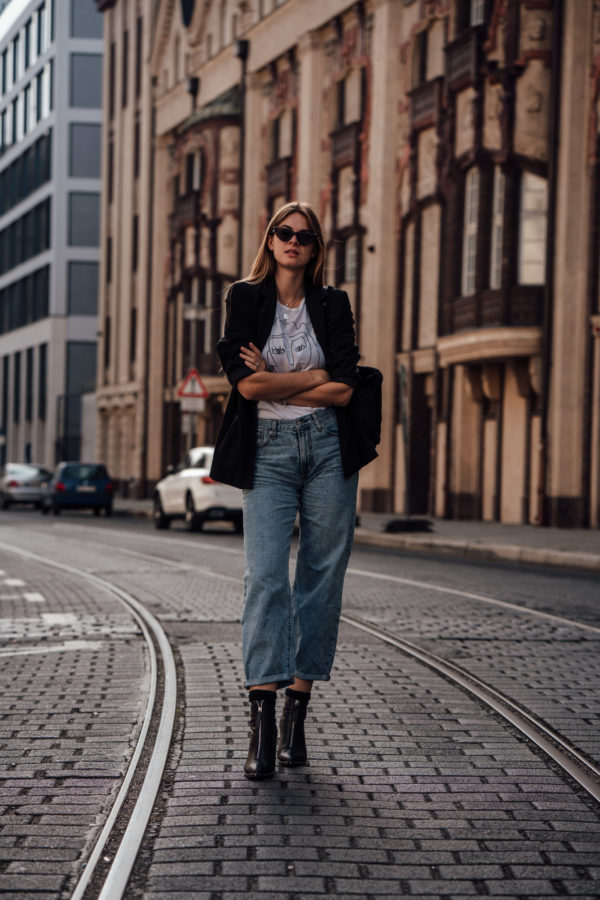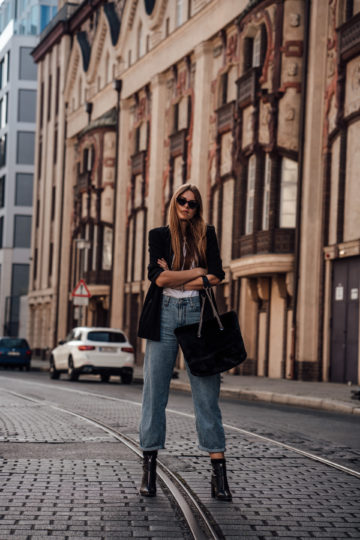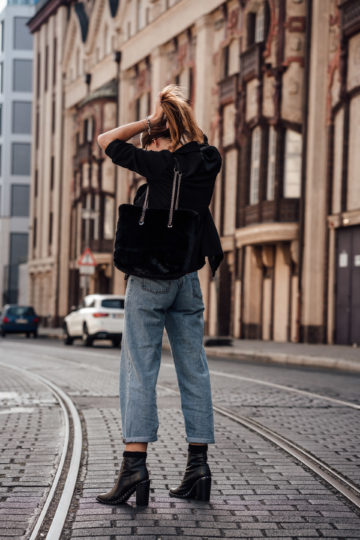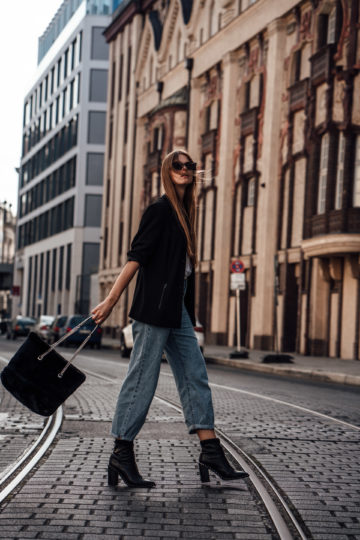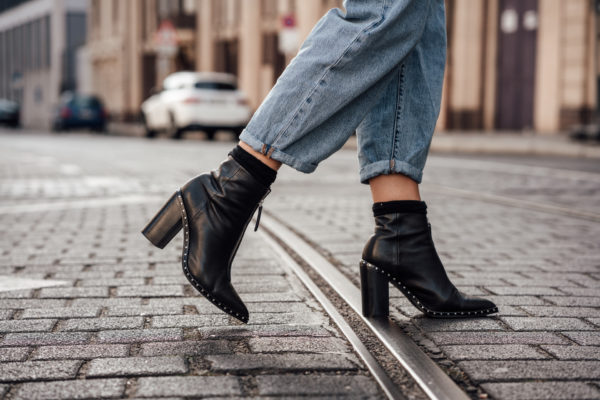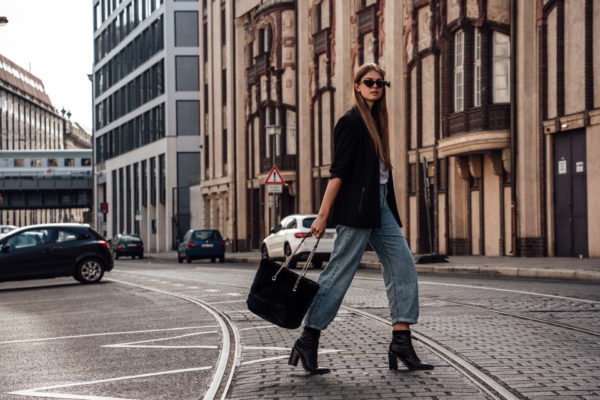 *Ad, brands named – Levi's Jeans || Vintage Blazer || Minimum T-Shirt || Sol Sana Boots || O bag Bag