Let's be honest, we all are using Instagram every single day, aren't we? And using Instagram isn't only posting a picture anymore, it is much more. First of all we have to take a nice picture, sometimes we have to arrange things, food and Co. or we have to find a nice location to shoot our outfit. But there's more to it than that. After taking the picture we usually have to edit them, in the best case they match the feed 😉 Some of the next steps are finding a titel and hashtags and of course planning when to publish the picture. You see, posting a picture on Instagram is not only taking and posting pictures. That's why I want to share some of my favourite iPhone Apps, that help me with all these things in the following.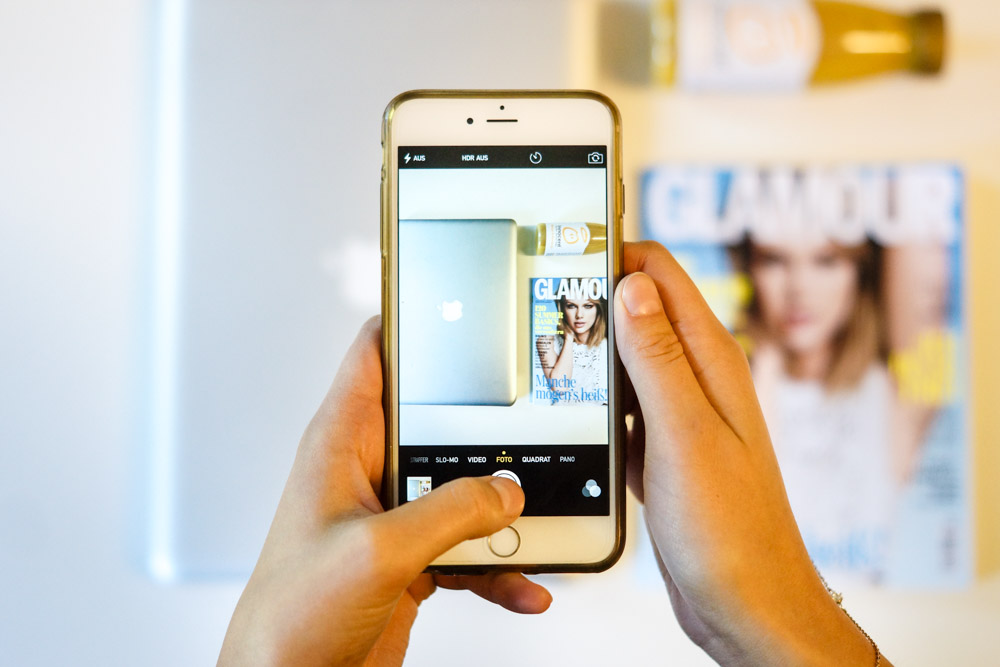 1. VSCO
VSCO is my favourite app, because it has amazing filters and tools to edit your pictures. A lot of filters are for free, my favorite one is F2 and you can buy a lot more, if you want. I bought a package with almost every filter a couple of months ago and I'm really happy with it even if I don't use all the filters. I have my favourite filters, the once I usually use and prefer, but sometimes the pictures just doesn't look good with these filters, so I have to use another one and that's the point when I'm happy that I bought all the other ones. 🙂
2. Squaready
Posting a picture that isn't square doesn't work well on Instagram, but Squaready can help you to solve the problem. I usually use Squaready to add a white border to all of my pictures, because I think my feed looks better, when every picture has the same white border. 😀 What do you think?
3. Moldiv
Actually it's not one of the apps I use regularly, but I think it's pretty cool. Moldiv is a photo collage editor with a wide variety of different types of collages. You can add text, signs and much more, if you want. There are a lot of possibilities to creat cool collages to pick all of your photos for a single layout at once or you can choose one picture and add one of the stamps, signs or text – it's up to you. 🙂
4. Latergramme
I discovered this app just a few days ago, but I'm pretty excited about it 😉 Latergramme allows you to edit, caption and upload your Instagram photos, BUT schedule them to post later. Sometimes I take several pictures at one time, but I want to share them circadian, what can be a problem, if you're busy and just don't have the time to post them, when you wanted to. So this is a problem, Latergramme can solve. 🙂 Pretty cool, isn't it?
Now I want to know what your favorite apps are! Leave me a comment with your favorite app and what you use it for and of course, let me know what you think about the apps I recommend. 🙂 xx