Blog Posts and Youtube Videos of the Week
Before I headed to Milan for Fashion Week, I got some blog posts done I could share with you on the blog. I finally shared the first pictures from Bali (and many more are coming next week) as well as one outfit I was wearing earlier this past week when I was in Stockholm. Both outfits from Bali I shared last week show you the outfit combination I was wearing almost every day: shorts and shirts. In the first post you can see me wearing a pair of denim shorts and a striped blouse, and in the second post I am wearing denim shorts again, but this time in combination with a blue blouse you can either wear off or on the shoulder.
For my outfit from Stockholm, I teamed up with Gant to put together one of my first autumn looks of this year. I was wearing a black watch print shirt, which I combined with a pair of blue pants and loafers. It's a chic yet casual outfit; you can perfectly wear at the office or to a meeting.
But I did not only share a few new posts on the blog, but I also shared some new vlogs on Youtube. I finished off with my New York vlogs and finally shared my vlog from Paris when I got to see the Jean Paul Gaultier Show earlier this year. I didn't share it earlier as I wanted to stay more up to date on Youtube, but as it's currently Fashion Week in Paris, I thought it would be the perfect timing to publish the video. I also wanted to share the first vlogs from Hong Kong, but due to the sickness I couldn't edit them, and you have to wait a few more days till they will be online.
Looks of the Week
Back in Berlin, I didn't take a lot of outfit pictures as I was sick in bed. But in Milan we were super productive, got changed about a thousand times every day, haha and, of course, we took plenty of outfit pictures. Have a look and let me know which one is your favourite: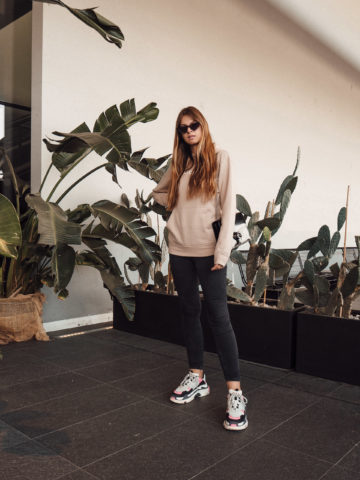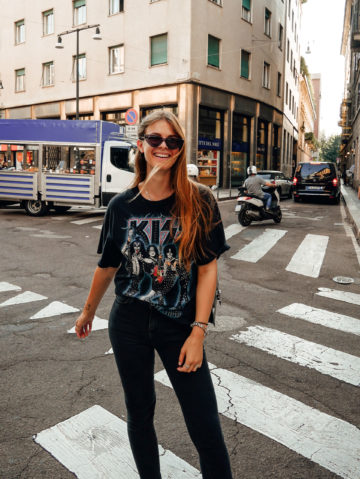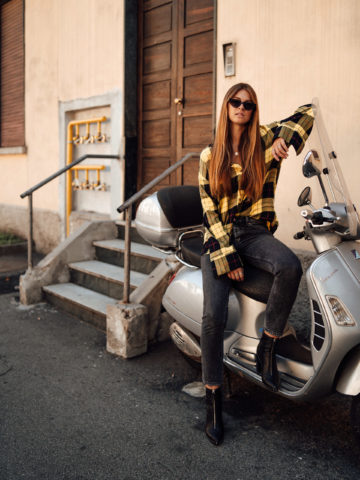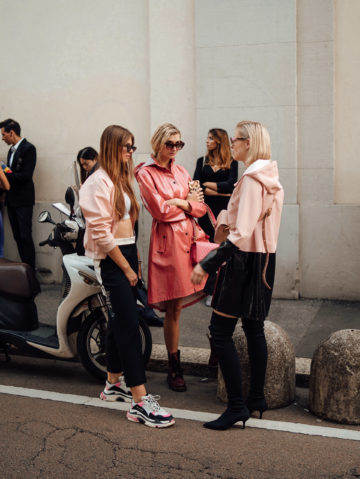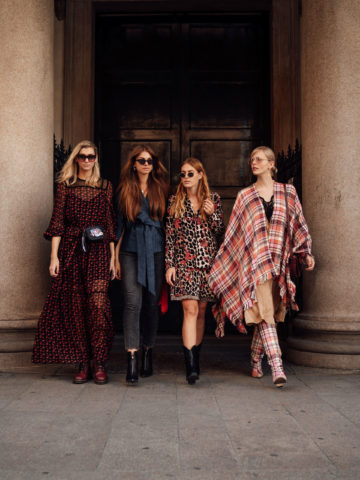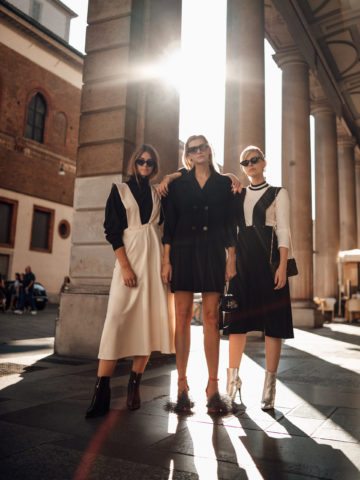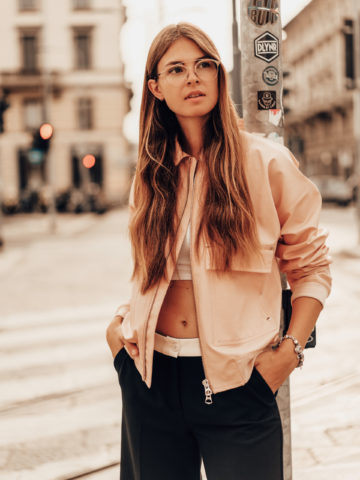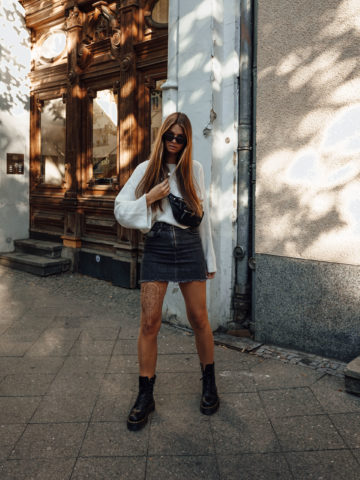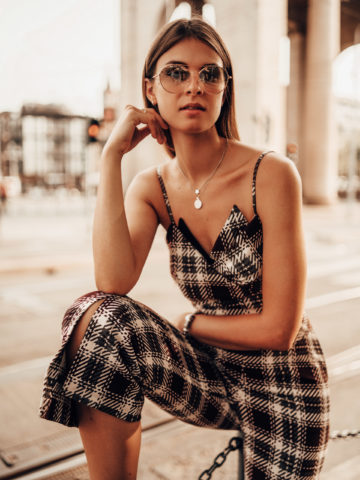 What happened the past week
As you might know by now, I was in Milan for Fashion Week the past weekend. We arrived on Friday and stayed until Monday morning. Saturday and Sunday were both very hectic days. We got up at 6 am both days to go outside and shoot some collaborations. Afterwards, we headed back to the apartment, had a quick breakfast and then it was time to go to the first events. We went to a couple of events throughout the day and barely had time to eat. In the evenings we were just happy to be done for the day, got something for dinner and went to bed way too late as we were talking for too long haha. But I had such a fun and great time with the other girls, I didn't mind sleeping so less and running around all day. 🙂
On Monday morning I flew to Stockholm for a Löwengrip event. I already started to feel sick, so I got lots of fresh juices as well as ginger shots and tea all day. It was fun being in Stockholm again – I love this city – and getting to know the brand and other bloggers and Instagrammers from all over Europe. We had a fun time and ended the day with a delicious and healthy dinner. The next day already headed back to Berlin. Once I'd arrived, we went straight home to shoot some collaborations and then it was time for me to go to bed as I wasn't feeling a hundred percent. And yep, of course, I got sick and spent the rest of the week in bed. I just had to leave my bed for two collaborations on Thursday.