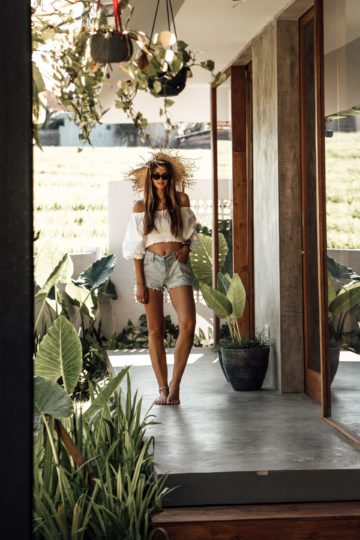 Happy Tuesday guys! I hope you guys had a fantastic weekend and a great start into the new week. I had quite a lot of work to get done yesterday (and I still have) due to being sick last week. It really sucks, when you can't do the things you want to and have to. I was planning on working on new blog posts and videos, but I didn't do anything last week. Which is why I couldn't share a new post from Bali yesterday and why I haven't shared a new video on Youtube in a couple of days.
It will take a few more days until I publish another video on Youtube as it takes much longer to edit a video than to write a new blog post. Also, I focused on the blog yesterday and worked on the post I am sharing with you today. It is another outfit post from Bali, and it is one of my favourite outfits. Once again I was wearing a combination of denim shorts and a shirt, but this time I added a straw hat, which is the key piece of this outfit.
Top off your summer outfit with a straw hat
When I first saw this straw hat in our private pool villa in Bali, I knew I had to take outfit pictures with it! Before we left, I actually was looking for a nice straw hat, but I couldn't find one, and therefore I didn't bring one on this trip. When I posted a picture with this straw hat on Instagram, so many of you guys asked me where it is from, and I couldn't answer it. Good news is: we found this hat in Bali and also where to buy it, and we are currently trying to get them to Germany. So if everything goes well, you may be able to buy them pretty soon. I will definitely keep you posted on how it goes and if and when they will be available.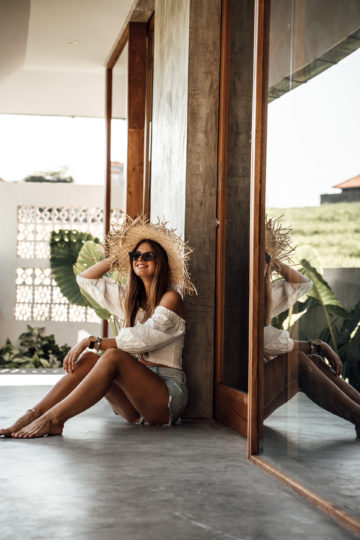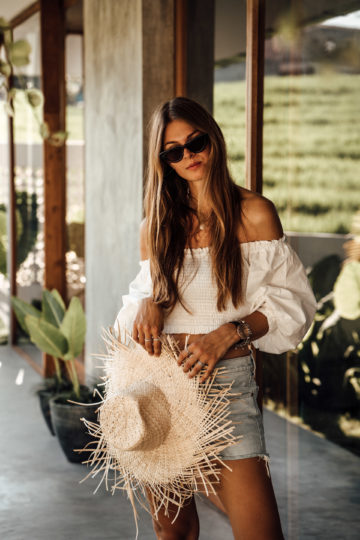 Enough about that. Let's get back to the outfit and why you need a straw hat to top of every summer outfit. Well, there is not that much I could say about it. The straw hat pretty much speaks for itself. It looks a lot like summer and matches perfectly with white clothes and denim as you can see here. But you can also combine it with every other piece of summer clothing you have such as floral dresses, black clothes or more colourful clothes – in brief: it works with everything.
Straw, Denim and White is my favourite combination in summer
You might already know, that I love wearing white clothes in summer – especially when I am tanned. And it also isn't a secret, that I am wearing my denim shorts almost every single day in summer. Denim always works no matter what season it is, and in combination with white, it looks perfectly summery. I usually wear dark denim shorts, but for my trip to Bali I got a pair of light denim shorts, and I couldn't wait to wear them. And even though I first had to get used to the look, I do like it a lot now. It looks great in combination with white, but it looks even better with the straw hat as an additional detail. And that's where the straw comes in. To me, it tops off this outfit and colour combination perfectly, and I think I need a few more straw hats in my wardrobe I can wear next summer. What do you think?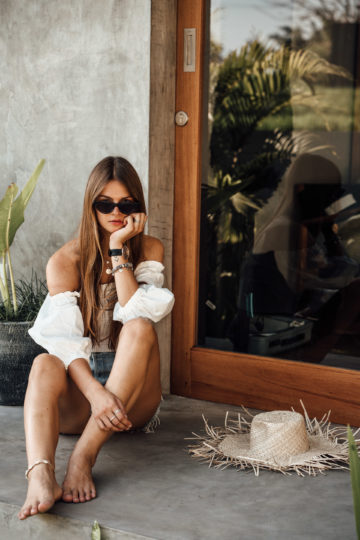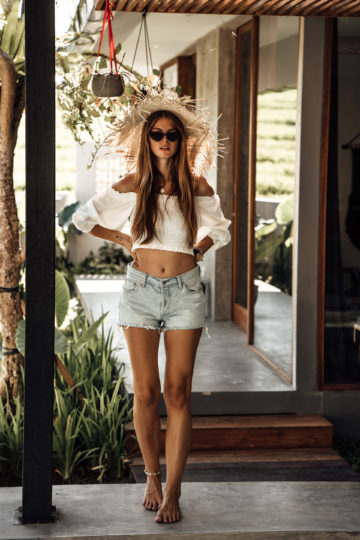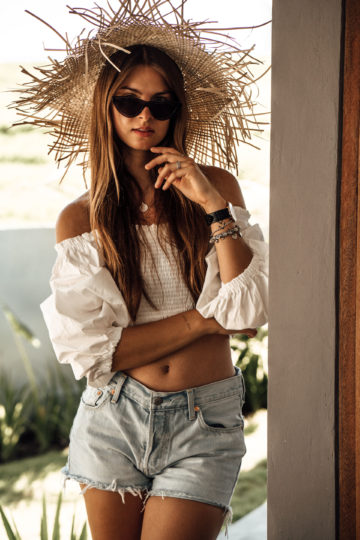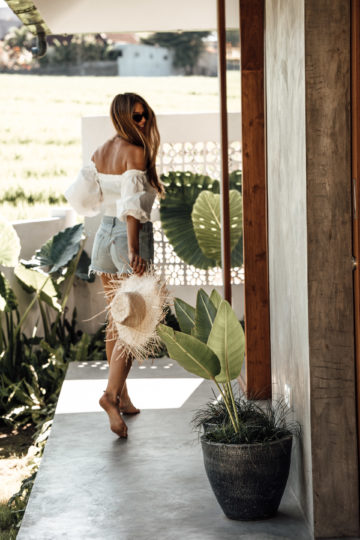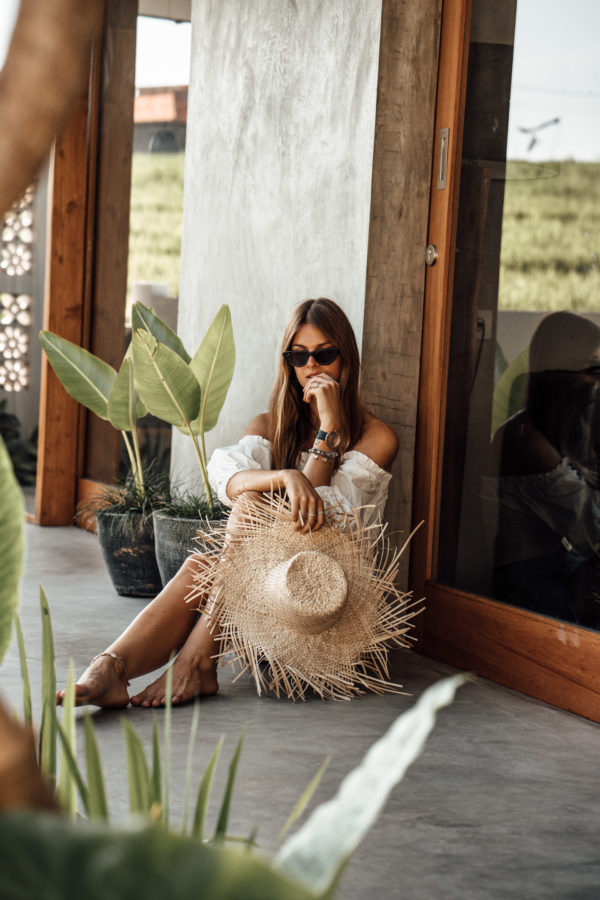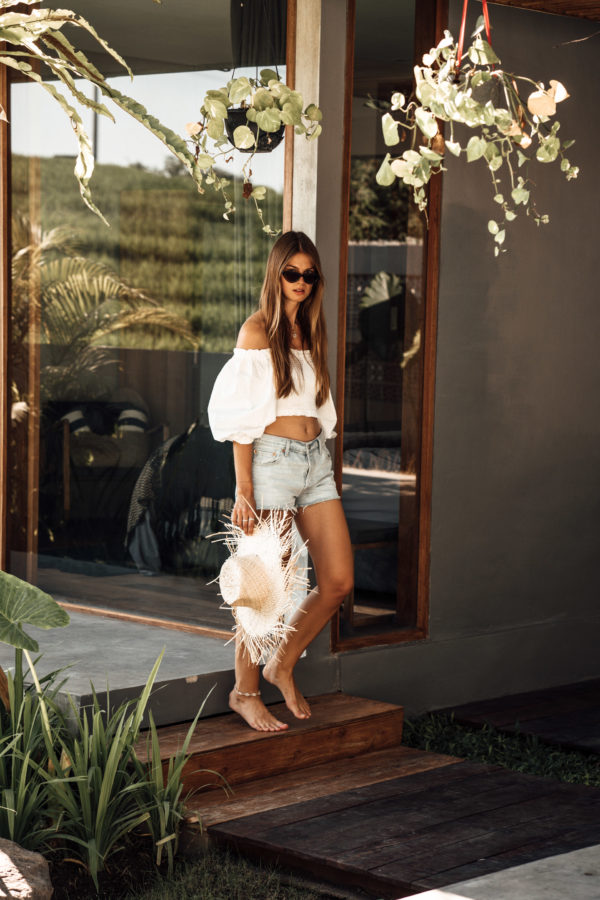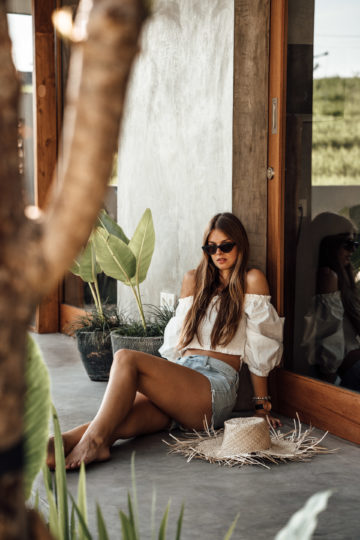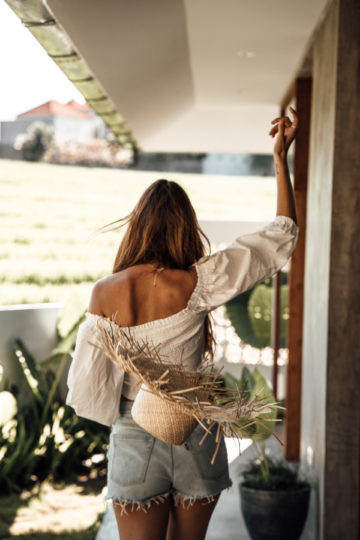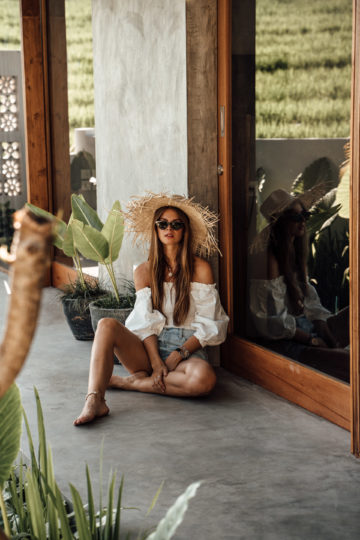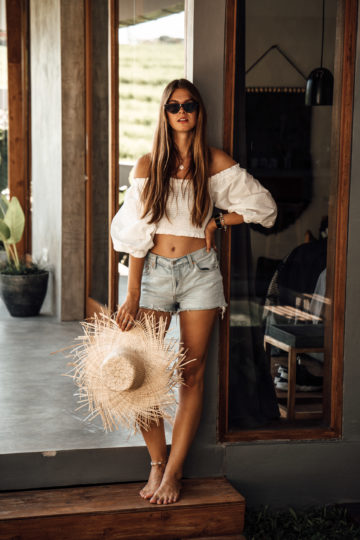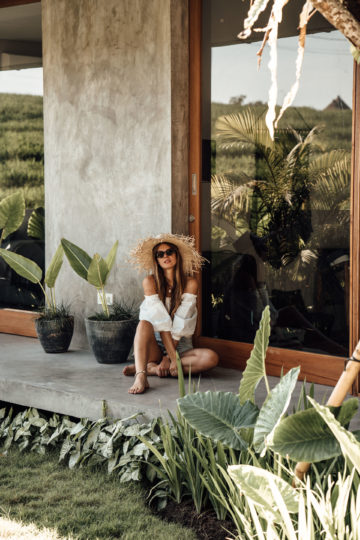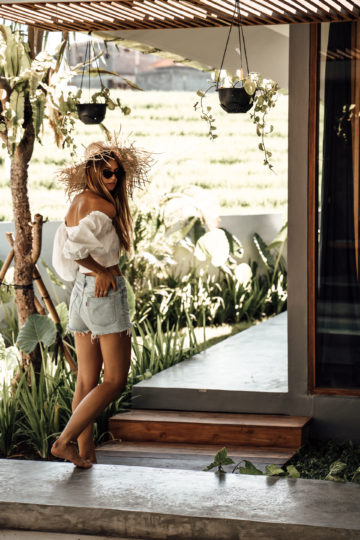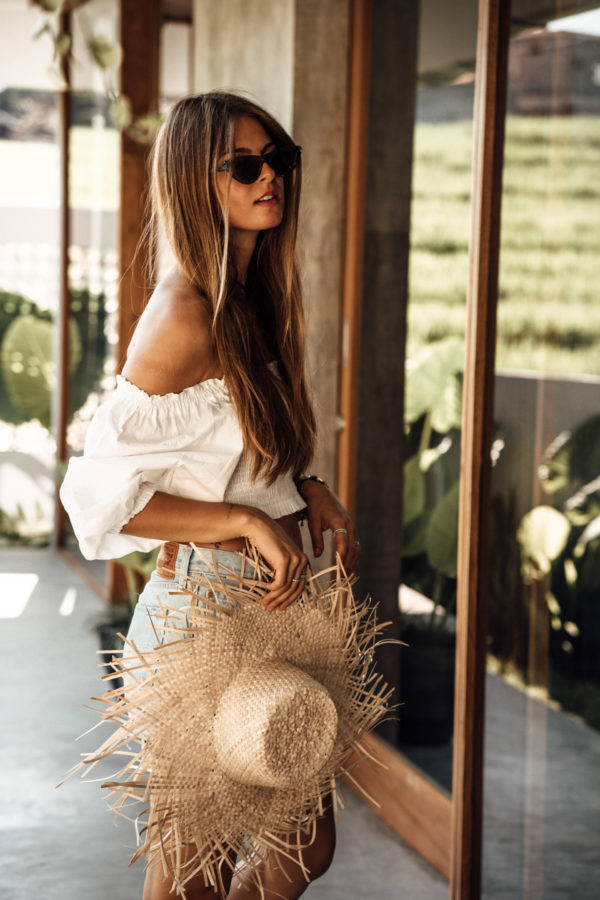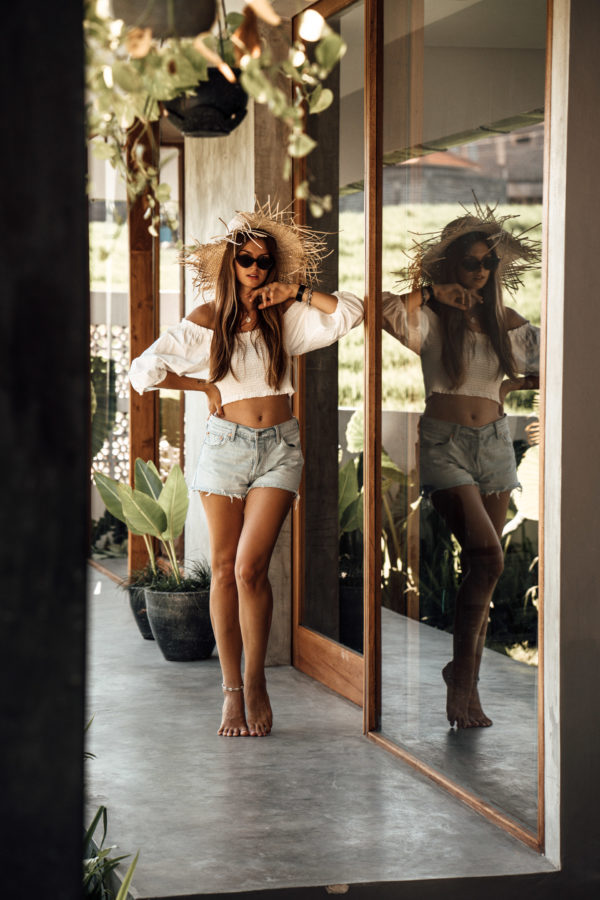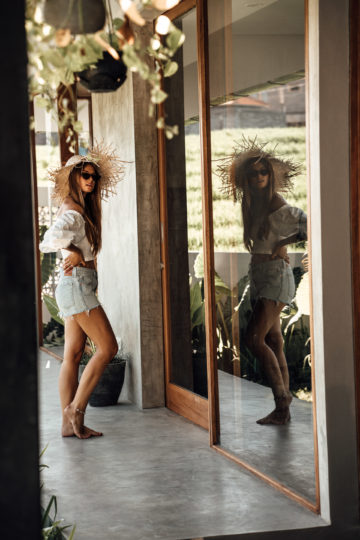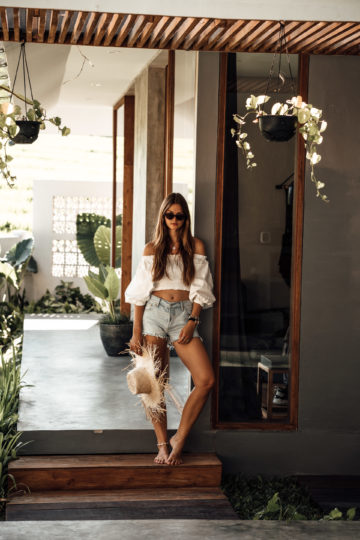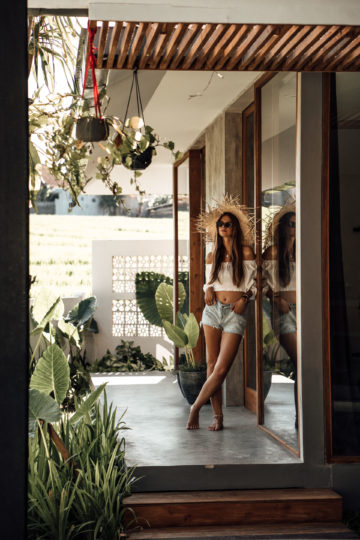 *Ad, brands named – Styleaddict Shirt || Levi's Shorts