As I mentioned yesterday, I have plenty of pictures to share from Bali. I took some time yesterday to sort out everything and plan the upcoming posts, and guys it's a lot coming. 🙂 In between all the Bali content, I will also share some more up-to-date-pictures from Berlin to keep you posted and give you some outfit inspiration for the current weather in Germany and most parts of Europe.
But today it's another Bali outfit I am sharing with you guys. Have you already seen the first outfit post from Bali I shared yesterday? I already told you a little bit about my go-to outfit for the days in Bali and today's outfit is just another example of that.
Shorts and Shirts for your summer vacation
In yesterdays outfit post I already shared a combination of shorts and a shirt. And today I am as well as this was my go-to outfit combination for the time in Bali. In summer, I wear denim shorts a lot, and I often combine them with tank tops or t-shirts. That's what I choose for temperatures around 30°C. When it's only around 25°C, I exchange the t-shirts and tops and wear blouses and shirts instead. I do love to wear shorts and shirts as I think that this outfit combination looks much nicer and more interesting. Shirts and blouses, in general, are clothes you need in your wardrobe as you can wear them all year round from winter to summer.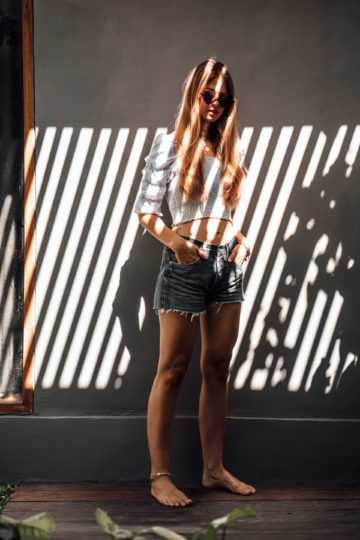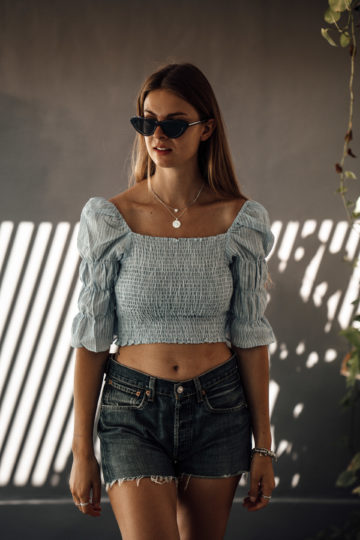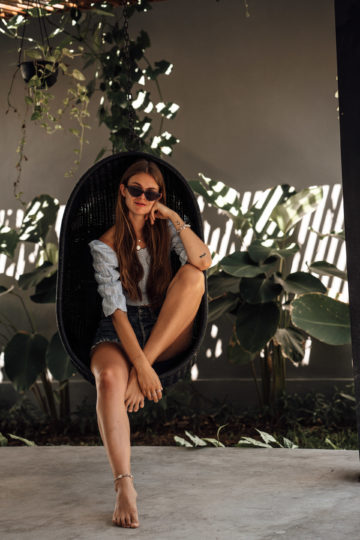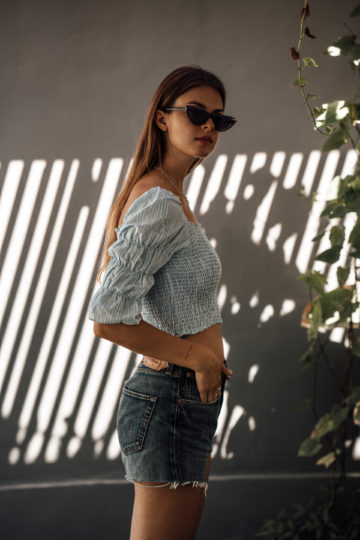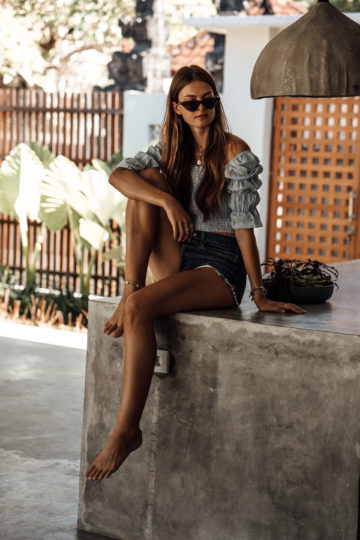 There actually isn't a lot more I could say about this outfit. You guys know, how much I love my vintage Levi's shorts and that I got a lot. You also know, that I am wearing them a lot during summer and you know that you can combine them with almost everything. Regarding the shirt, the only thing I could add is, that shirts and blouses with interesting cuts, details or a beautiful print are the best as you won't need other clothes or many accessories to put together an interesting outfit. In this case, I was wearing a blue shirt made of shirred fabric and with sleeves, you can either wear on or off the shoulder. I obviously was wearing them on the shoulder that day.
Private Pool Villas in Bali
Last year we stayed at private pool villas most of the time when we were in Bali, and so did we this year. We found it very relaxing and also handy as we can take lots of pictures as those villas. The first half of the travel we stayed in one of the villas we knew from last year and the second half we stayed at a new one. I saw it online, and it was love at first sight. We had to book it, and it turned out to be as nice as on the pictures. Additionally, it was the perfect photo location, and I think we shot three outfits here in total. You can get an idea of this place when looking at these pictures, but I will also share more the upcoming days and show you the villa from different angles. 🙂
Booking private pool villas when travelling to Bali is the one thing I would highly recommend. The service is almost the same as hotels, but it's much more relaxing, and some things are even cheaper such as scooter rentals. Do you want me to write a whole post about it?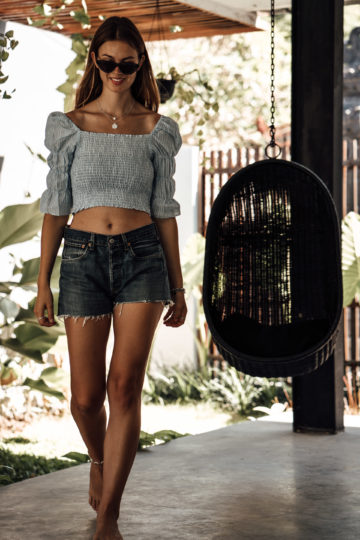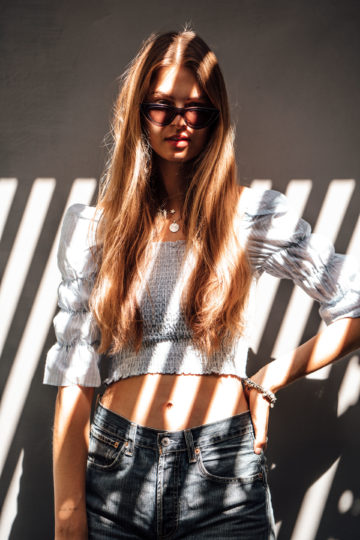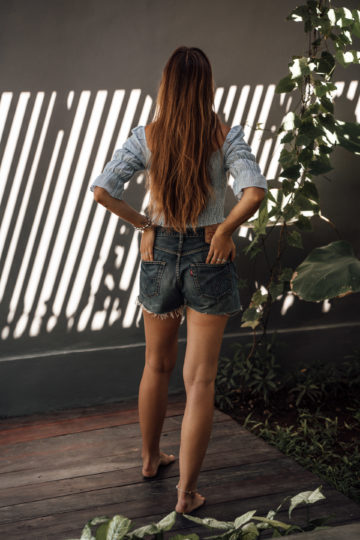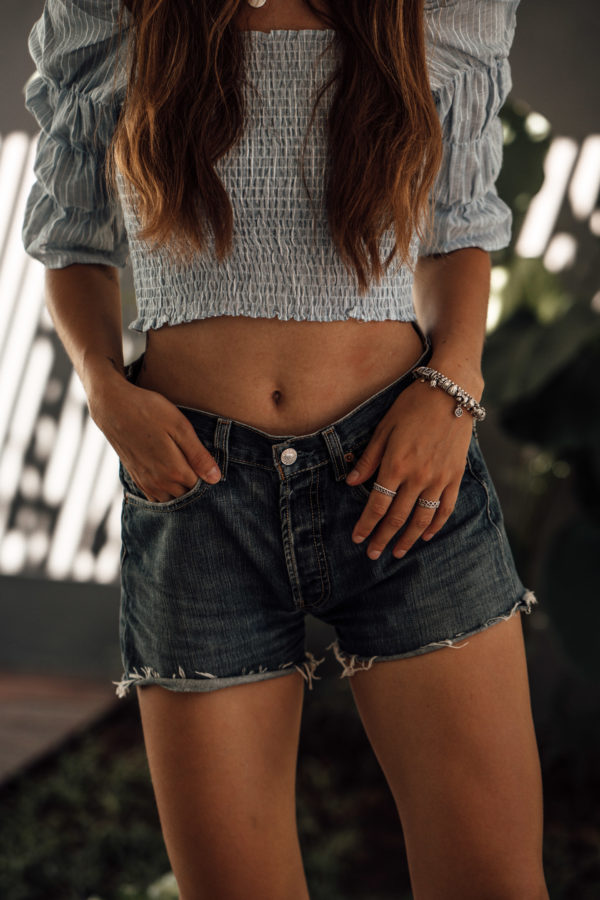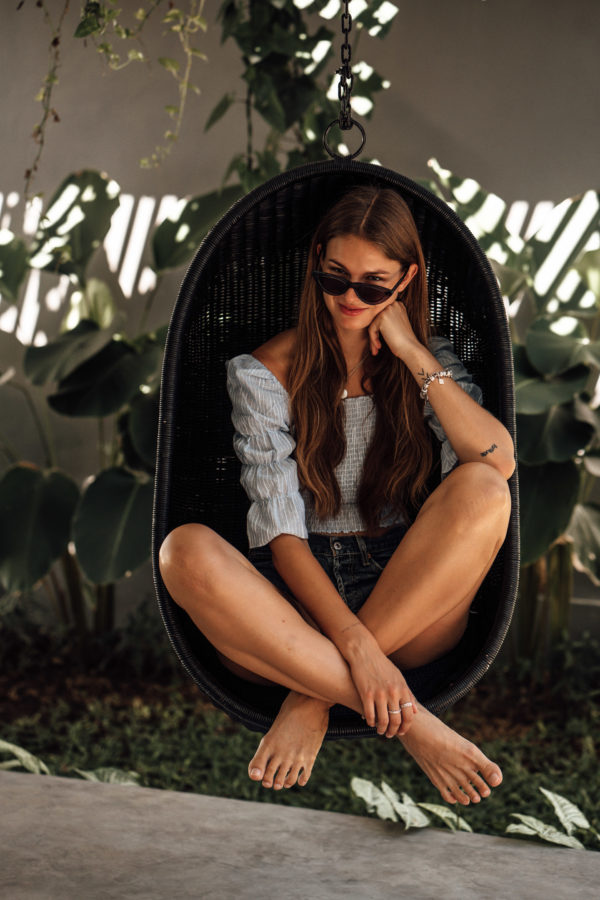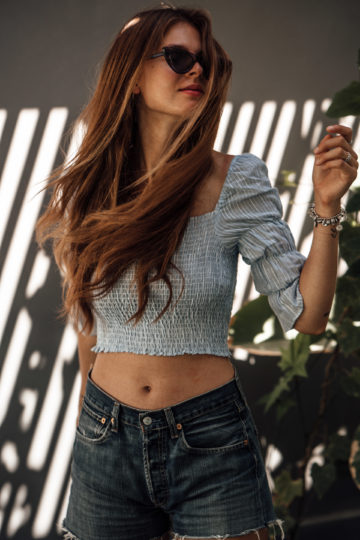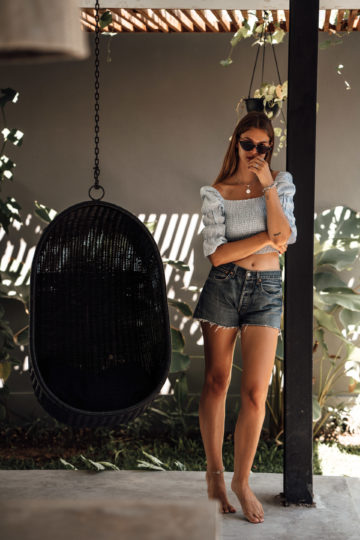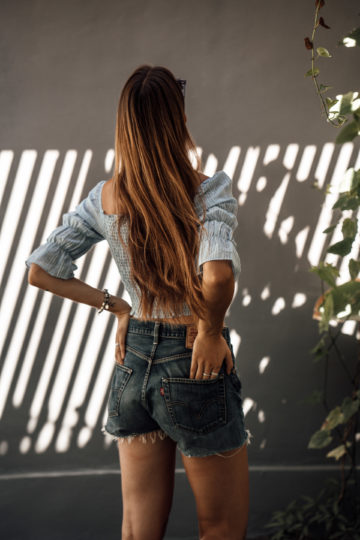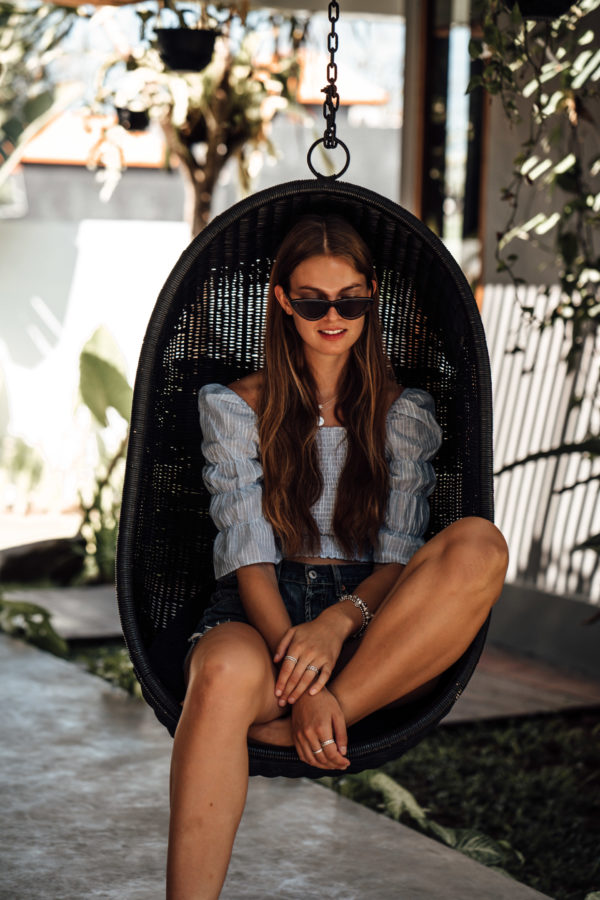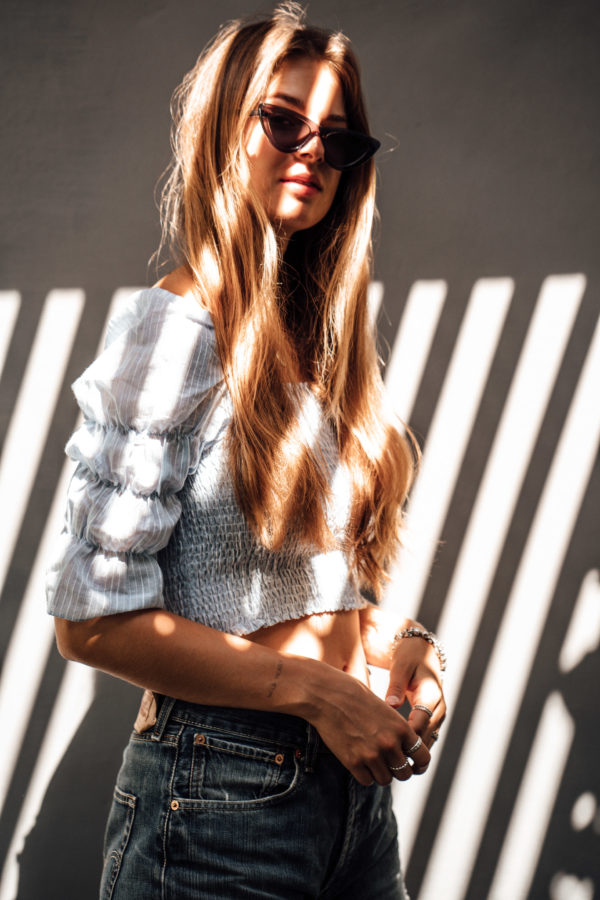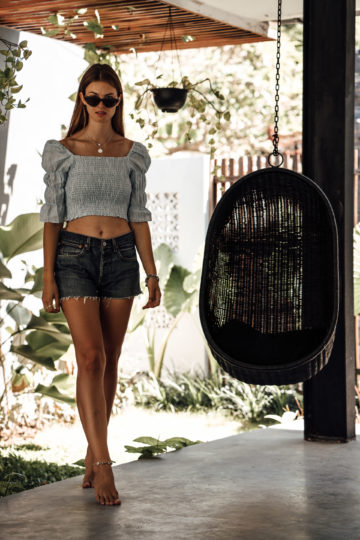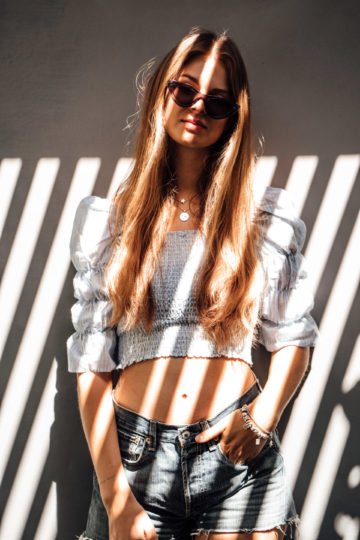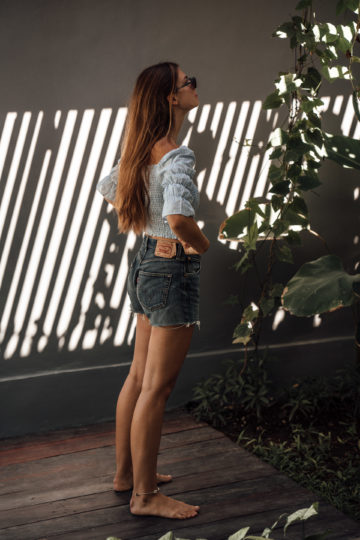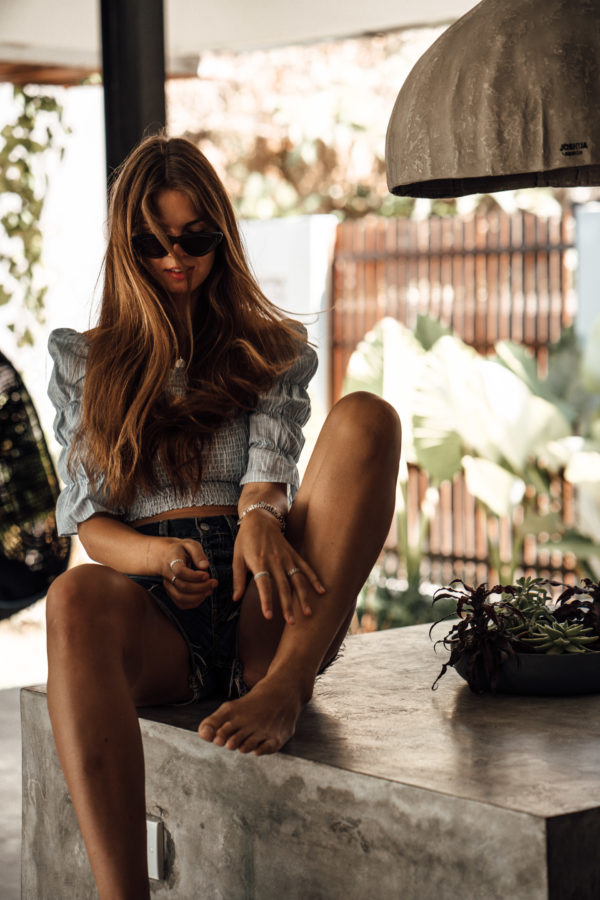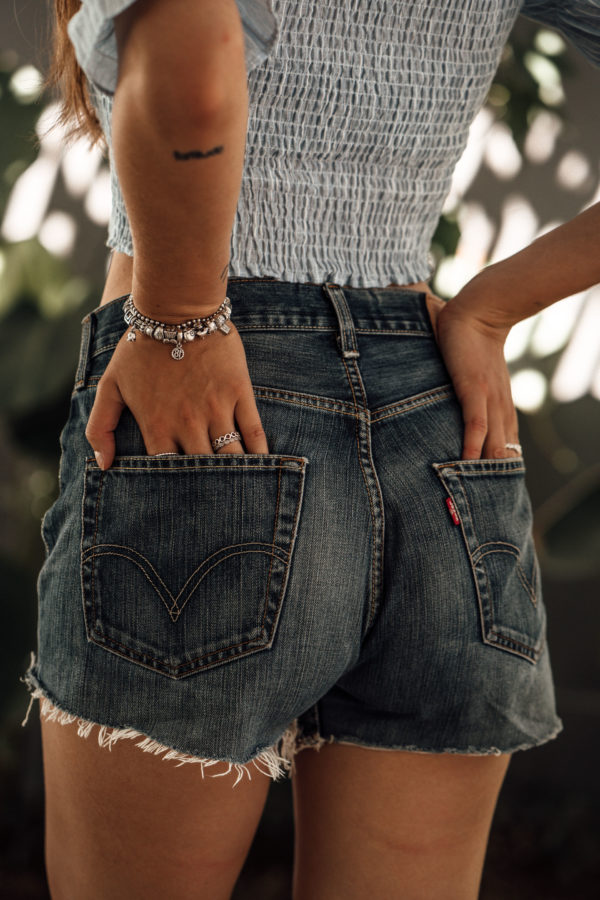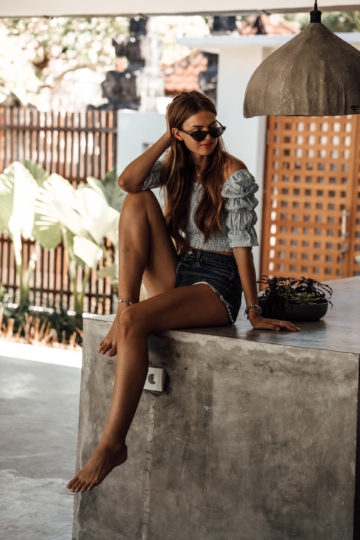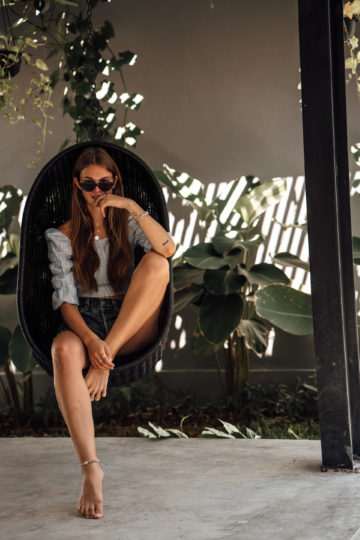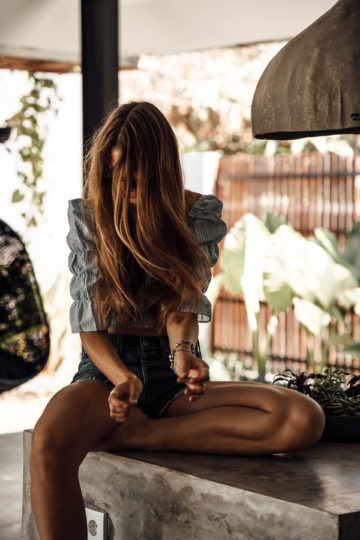 *Ad, brands named – Styleaddict shirt || Levi's shorts || Chimi Eyewear sunglasses