Blog Posts of the Week
I am a little bit proud because I shared more posts the past week than I first thought I would do. The three posts I published on the blog the past week were the three lasts posts from Greece. I shared two more outfits I was wearing in Greece. One was a look I was wearing during the day when we were having lunch on the beach. I combined a leo print skirt with a white t-shirt and white platform sneakers. The other outfit was one of the outfits I was wearing for dinner. It was a windy day, and that's why I put on a pair of striped pants and a crop top. Both outfits are effortless, but actually, that's all I want to wear when I am on an island such as Crete.
In the last post of the past week, I finally talked about the reason why we were on Crete. Together with GANT and Land Rover Experience, we were on this beautiful island to explore it and to see parts; you usually wouldn't get to see. We truly had a fantastic time on Crete, and I definitely want to come back. If you want to see how our tours with GANT and Land Rover Experience were and if you want to see a little bit more of the island, you should check out my blog post.
Looks of the Week
I really don't know why I am soo lazy regarding outfit pictures when I am in Berlin. I actually was wearing some outfits I would have loved to take pictures of to share them with you at least on Instagram, but we didn't. We both had a lot of work to get done and just didn't manage to go outside to take outfit pictures. But next week is Fashion Week, and that means that I will have plenty of outfit pictures I can share with you. Next week. Here is what I got from the past week: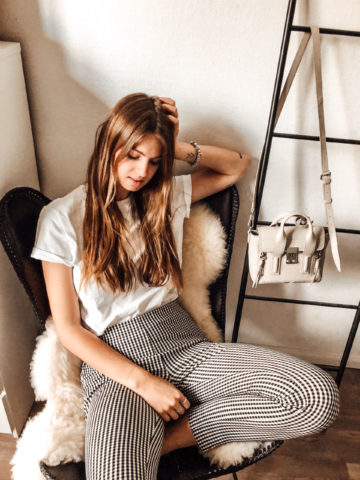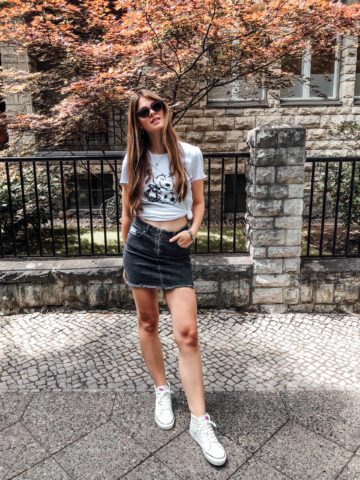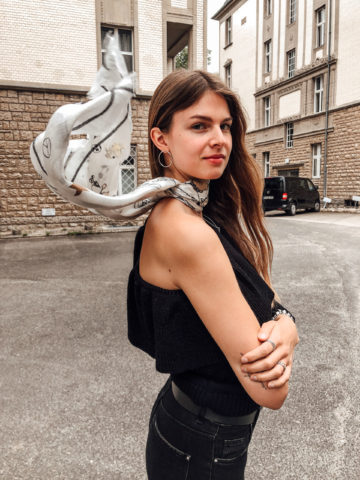 What happened the past week
Unfortunately, I don't have as many things to talk about this week as I had last week. Yes, I travelled again, but not for the whole week, and it was a quite calm trip. Even though it was a calm trip, I knew that I wouldn't have a lot of time to work. That's why I spent a lot of time at the office and in front of my Mac Book this past week. I even worked the past weekend.
The only time I left my work desk was when the German national team had a World Cup match. That was on Saturday evening and Wednesday afternoon. Afte the game on Wednesday, I went to the Flaconi Store Re-Opening in Berlin.
On Thursday I met up with Hannah at the airport to catch a flight to Munich. But we didn't stay in Munich; we continued our trip until we arrived at Tegernsee. That's where we spent the rest of the week. We arrived on Thursday afternoon and didn't do much but working before dinner time. We both were super tired and went to bed early. And guess what? Due to that, we woke up early on Friday morning hahaha – what a vicious cycle. But we decided to take it easy that day, took our time for breakfast and enjoyed it to the fullest, went to the spa close to the hotel we stayed at and took some pictures in the afternoon. The weather wasn't the best so taking it easy was the best we could do. And to be honest, some relaxing time before Fashion Week in Berlin is always a good idea.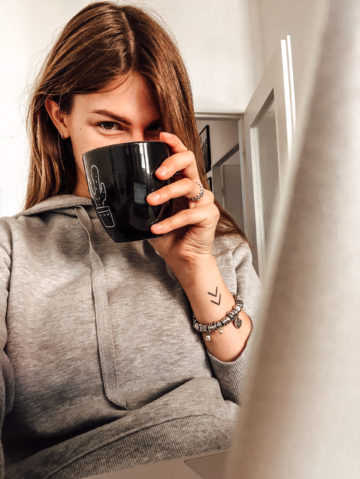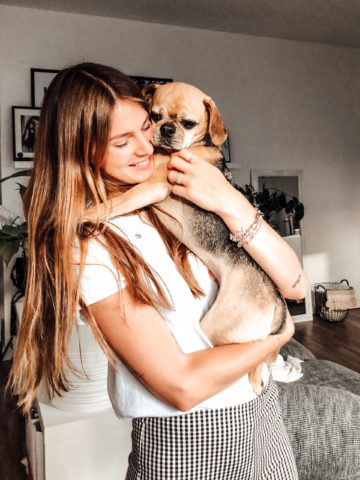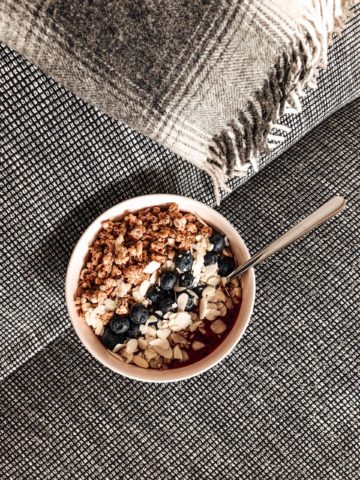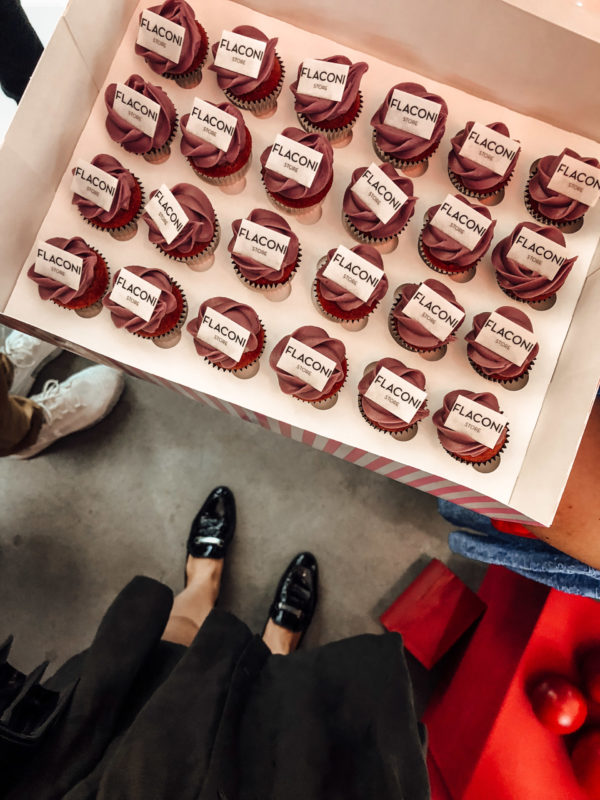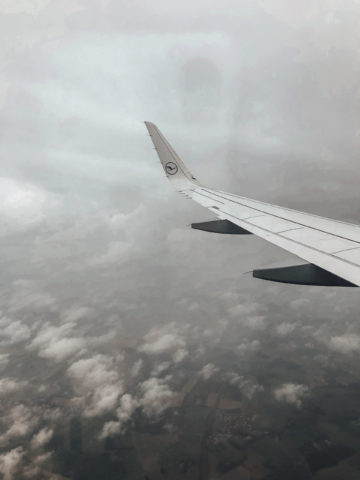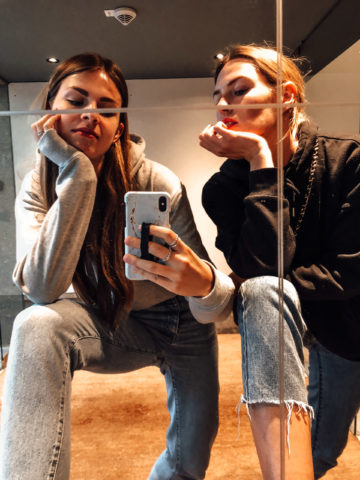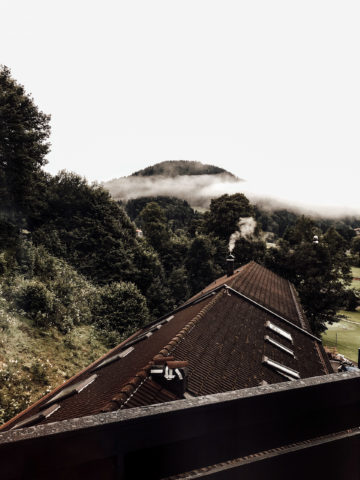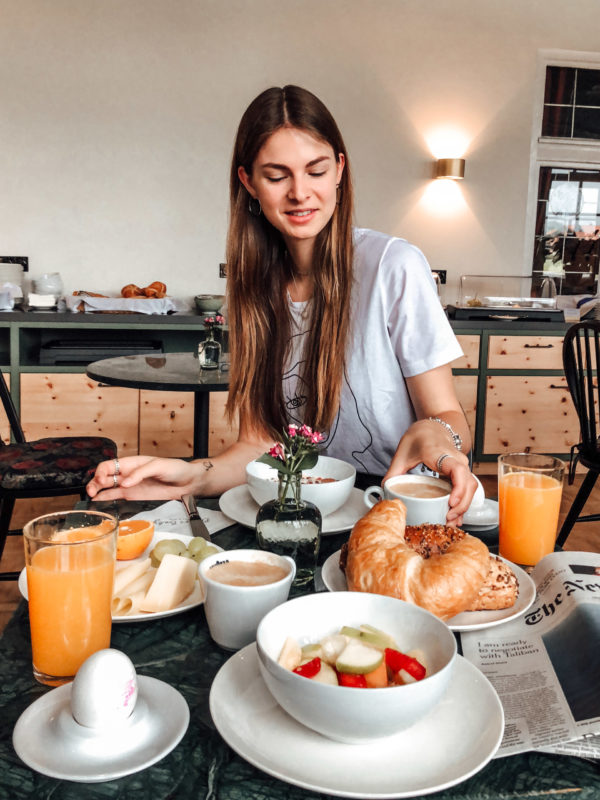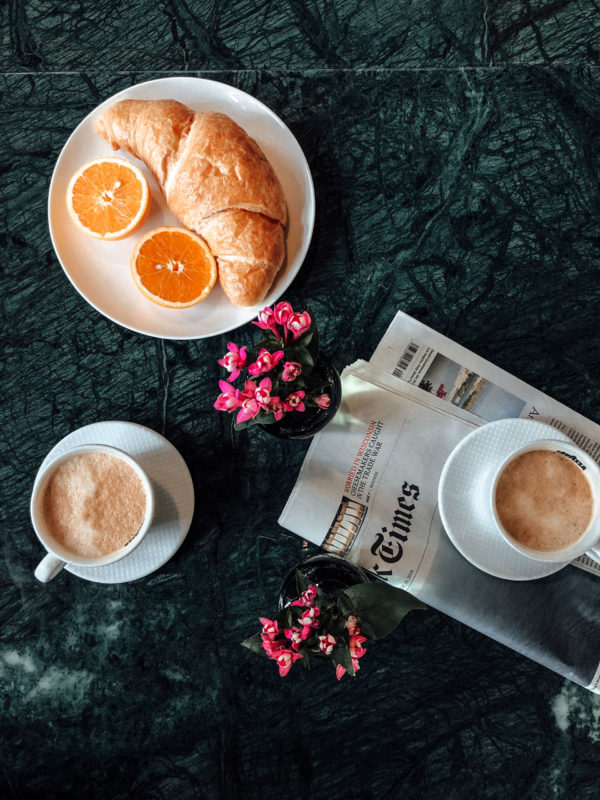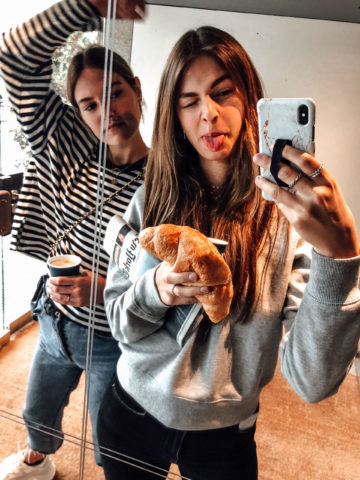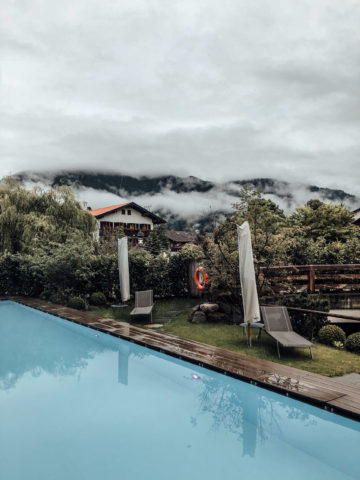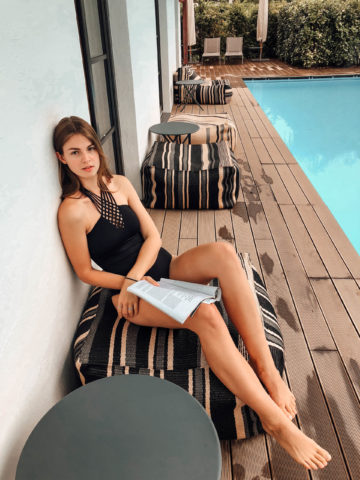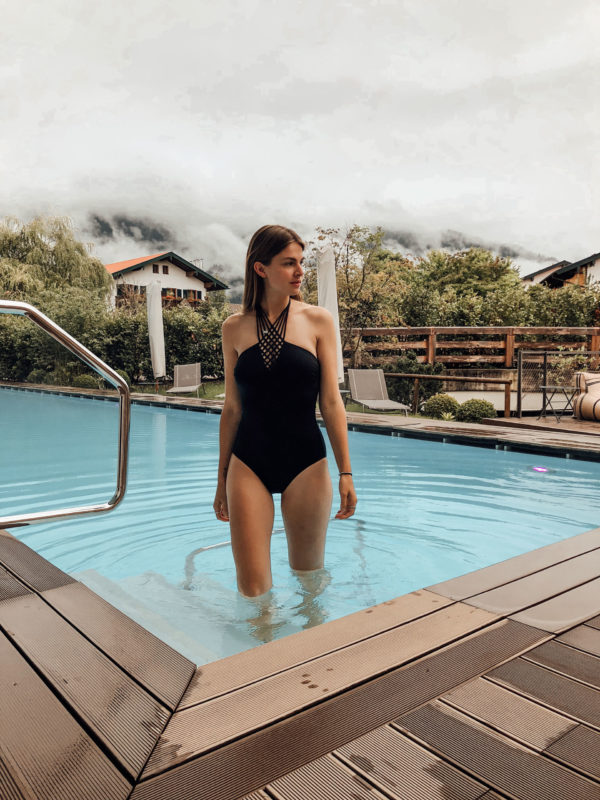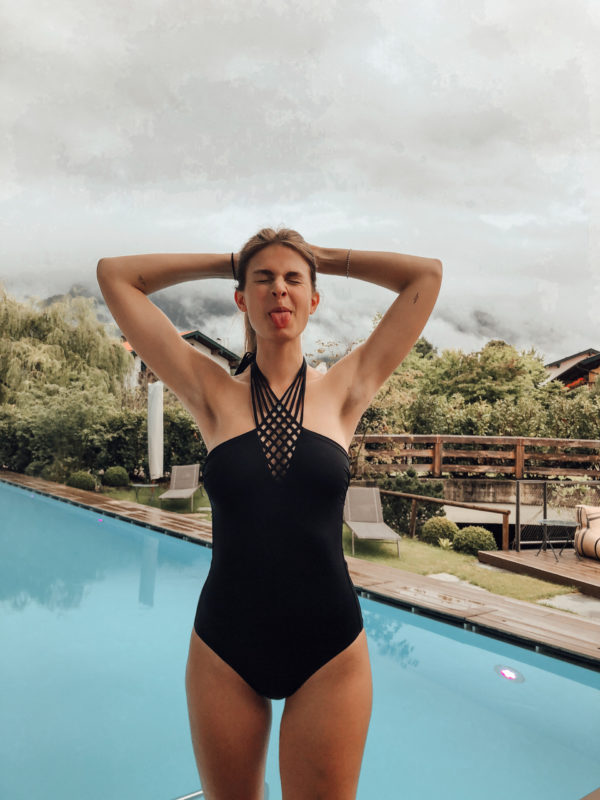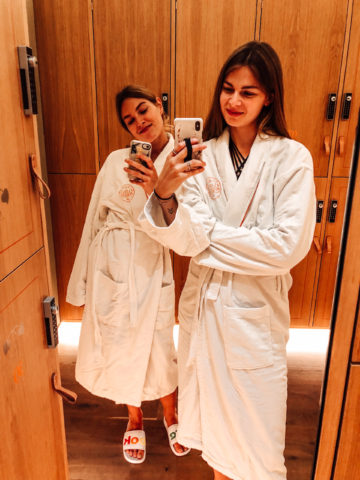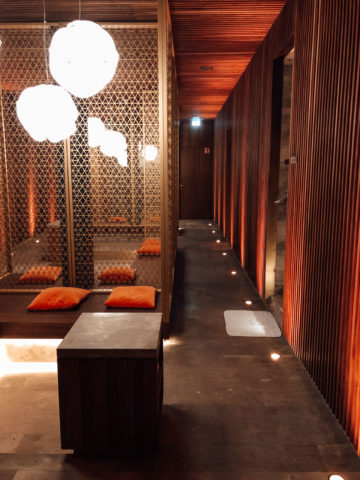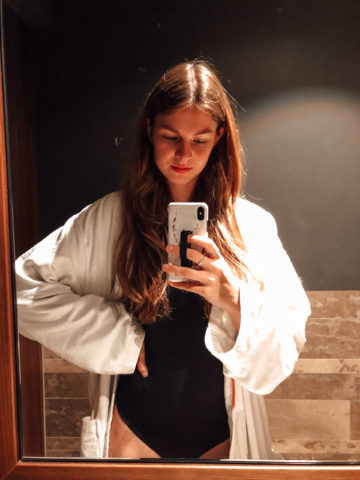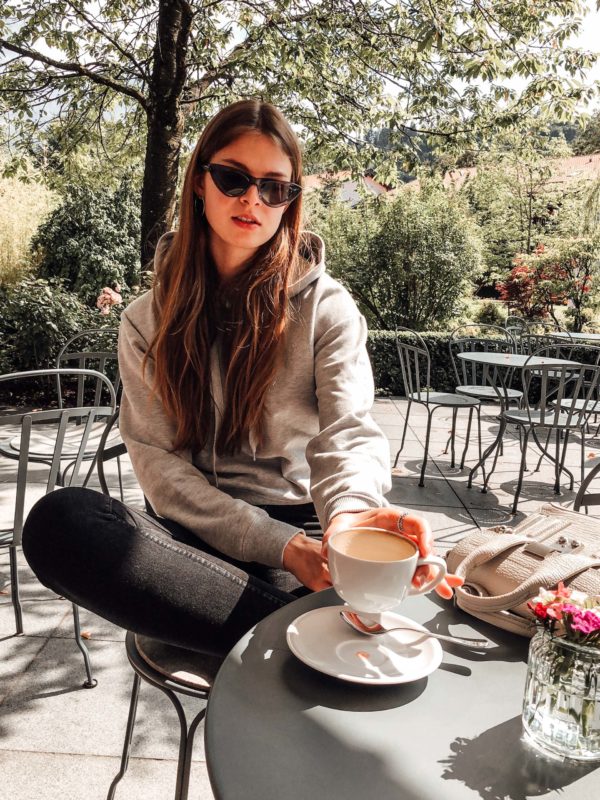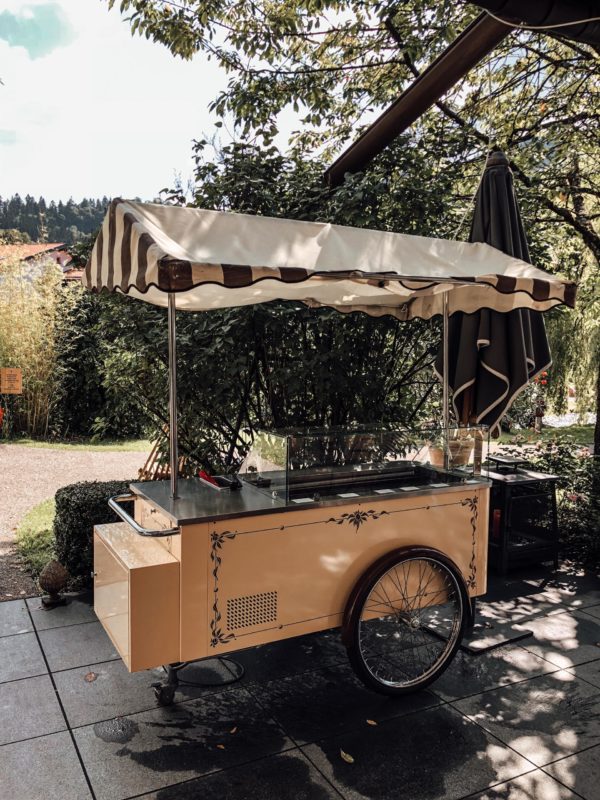 Netflix Recommendation
It's been quite a while, but we recently watched a new series on Netflix, and once again it was so good, I would like to recommend it today. You probably have heard about it already, and maybe you were not as late as we were and watched it already. The series I am talking about? The Rain. I have to admit, that I wasn't sure about whether I like it or not after the first episode. The first episode was a little bit strange, and once again we watched it in German, and I didn't really like the dubbing. But I got used to it and concentrated on the story and not on the dubbing. And the story is really good. It's everything but boring, but at the same time not too sophisticated, so you can easily watch it in the evening or when you are already in bed. I don't want to share any more details about the story, so you better go to Netflix, watch the trailer and decide for yourself. I definitely would give it a try even though you don't like the trailer. Watch at least two episodes, and I am sure you will continue watching 😉