Blog Posts and Youtube Videos of the Week
Even though it didn't look as if I was going to share any new posts on the blog last week, I managed to share two new outfit posts. The first half of the past week was super busy, and I didn't have the time to prepare something for the blog, but later on Wednesday, I finally found some time. So on Thursday, I shared an outfit post with one of my current favourite shirts. It is a white satin shirt with lots of details that make it a very special one. In this post, I am sharing how you casually style this satin blouse. The next day I shared a very casual outfit. I was an outfit I was wearing on an official holiday in Berlin, and we spent a lot of time outside just walking around our neighbourhood. I am sharing what I wear whenever I need a casual outfit. In this case, it was a combination of black pants and an oversized shirt with floral print.
Regarding YouTube, I still don't have news, but I feel like I might finally start editing my Costa Rica vlogs or some of the styling videos next week. I really want to get the videos done and share them with you. At the same time I am already thinking about what else I could create for my YouTube channel or if I should instead create videos for IG TV… what do you guys think?
Looks of the Week
I was more productive outfit-wise than I thought I would be this past week. Maybe that's because we had an official holiday in Berlin and got some more time, maybe it's because of the weather – I don't know. Here are all the outfits we photographed for you: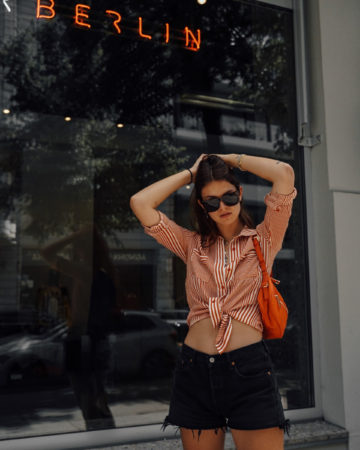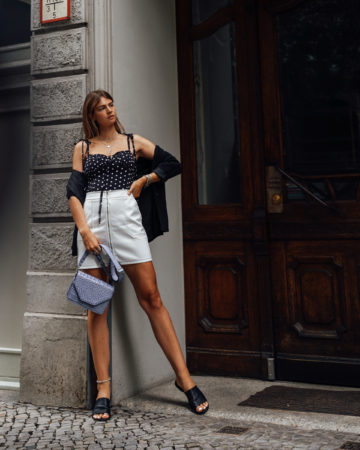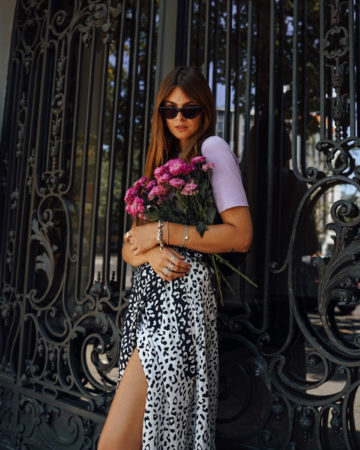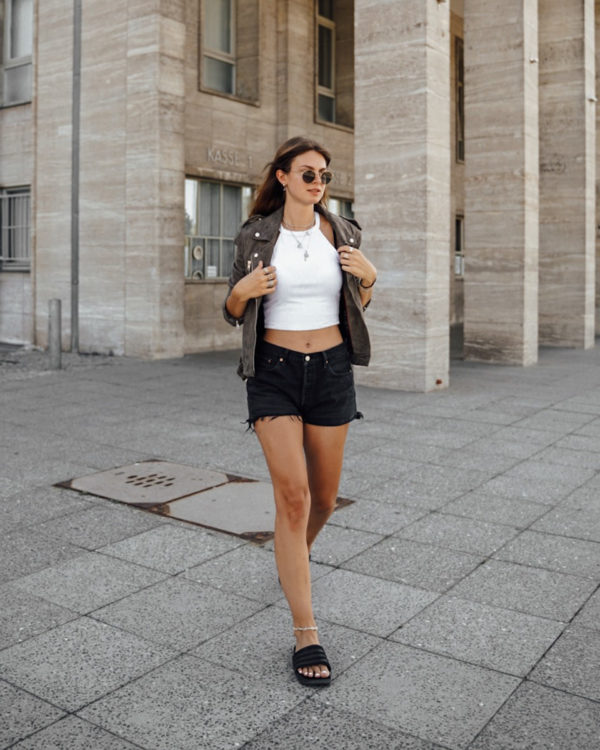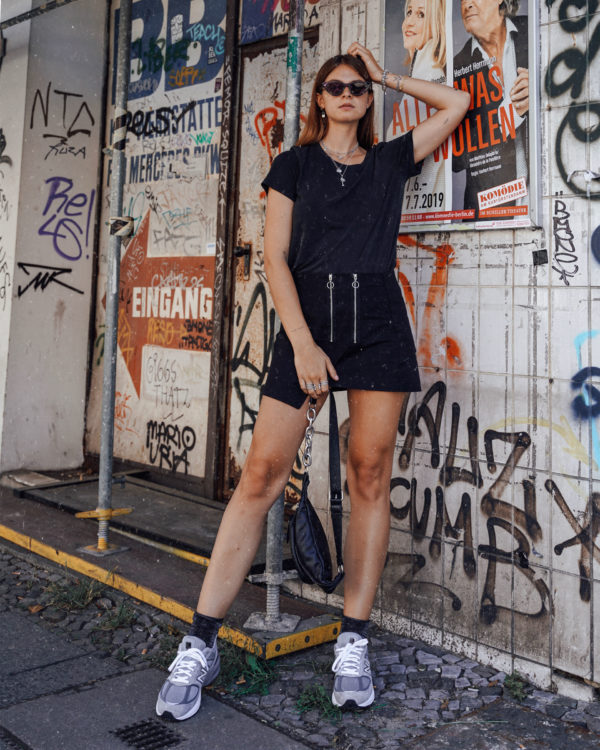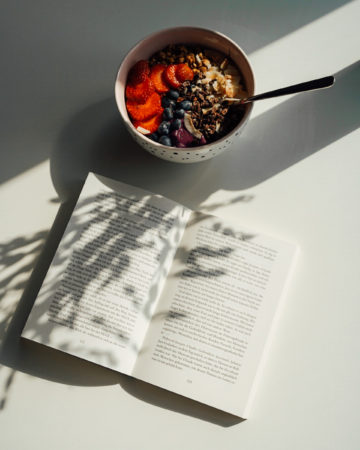 What happened the past week
We came back from Hamburg on Friday in the evening and had to get some things done on Saturday as we couldn't do it the days before. We went for a quick run in the morning, had breakfast and relaxed a little bit before driving to Ikea to buy some stuff for our flat. We had a video shoot coming up on Tuesday and needed to get some last things fixed before that. I was super tired that day and didn't feel like doing anything, so apart from going to Ikea, we didn't do a lot. We build up what we bought on Sunday morning and had a very relaxing day afterwards. We spent it on a boat and just enjoyed the sun and warmth; it was a really nice Sunday.
Monday was an official holiday in Berlin and we actually just wanted to work a little bit and get things done, but we ended up on the boat again – together with friends. Afterwards, we had an early dinner together, and then we went to the cinema to see The Collini Case. Tuesday to Friday were some busy work days. Tuesday started off with the video shoot, and it took a bit longer than expected, so I decided to work from home the rest of the day. Wednesday to Friday I spent most of the time at the office. I was very tired last week and didn't feel very productive. But that's life sometimes. After not so good days, better days will come, and I will like they will begin next week. 🙂