I promise I will share more summery outfits starting next week, but for today I have one more outfit with a pair of pants for colder summer days I want to share with you. I was wearing this outfit not too long ago because in between all the really warm and sunny days, we also had some colder days here in Berlin. That day we had a day off from work (of course, we also worked a little bit) and we decided to spend some time outside, walk around in our neighbourhood and grab some coffee and sweets on our way back home. It was a lovely day, and I needed a comfortable and very casual outfit. Continue reading, if you want to know what I was wearing and why I was wearing it:
Combining black pants and a shirt with floral print
When I want to put together a very comfortable and casual outfit, I usually grab the same kind of clothes every time. I always go for a comfortable pair of pants, preferably something loose and maybe even a little bit oversized, I definitely put on an oversized and loose-cut shirt and a pair of comfortable shoes. I usually would wear a pair of sneakers, but I also got a few espadrilles in my wardrobe I can perfectly wear on these colder summer days without freezing. And that's actually it. Casual outfits are all about comfort, and when I am looking for comfort, something loose and oversized is exactly what I need. Of course, clothes with a tight fit can also be comfortable and then it's usually about the fabric and the cut.
For that day in Berlin, I put together a pair of black pants and a shirt with floral print. The pants are not oversized, but not to tight fitted on the legs what makes them perfectly comfortable. The shirt is an oversized shirt with floral print. I do like that it has short sleeves, so I can also wear it in summer.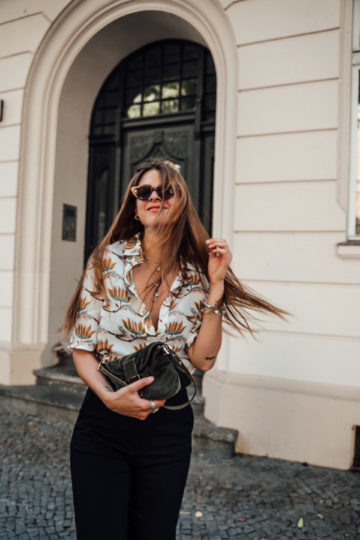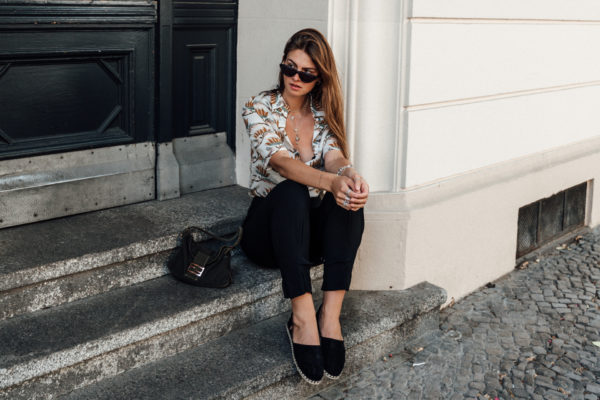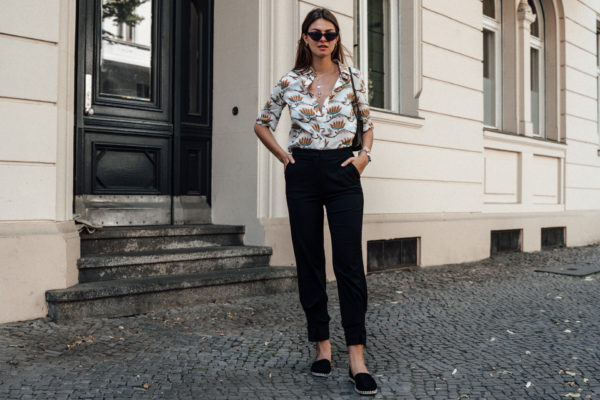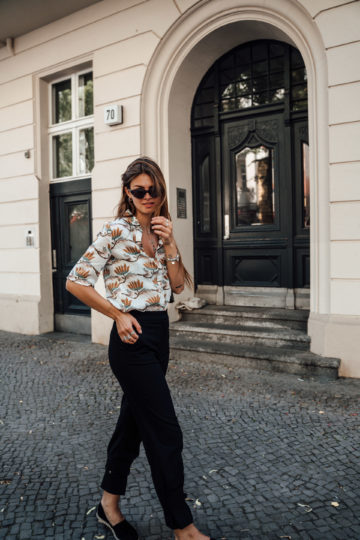 Other than that the slightly oversized cut is just perfect for when you need something comfortable and the print makes it stand out and your outfit a bit more interesting. Instead of a pair of sneakers, I opted for my black espadrilles that day. I thought they would match the shirt quite well and create some kind of a vacation feeling for this outfit.
Last but not least, I put on my favourite pair of sunglasses as well as my beloved vintage Fendi bag, and I was good to go. We walked around our neighbourhood for quite a while, had coffee and some sweets and my outfit fit the purpose. My feet didn't hurt, my pants weren't too tight – not even after having some food – and the shirt neither was too warm or too cold for the temperatures.
What do you usually wear on this kind of days or whenever you need a very comfortable yet kind of chic outfit? Let me know in the comments. And don't forget to leave me your feedback regarding the outfit. Do you like seeing these outfits, or would you want me to share something else more often? xx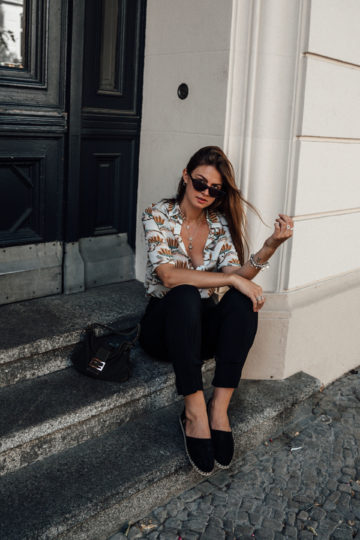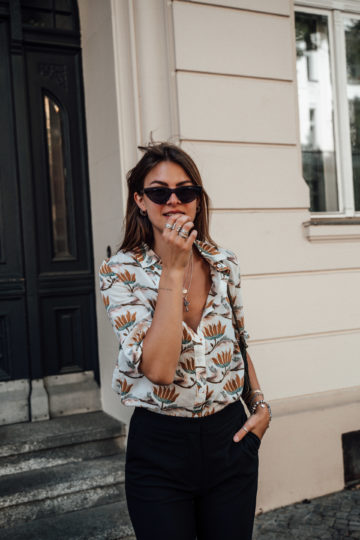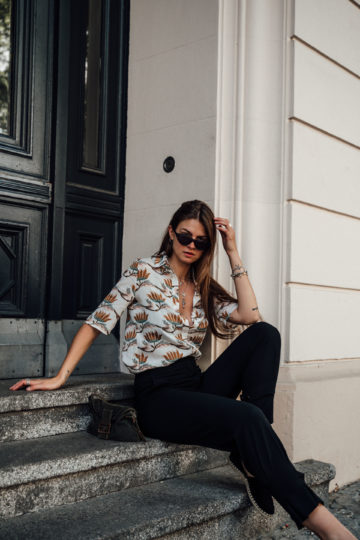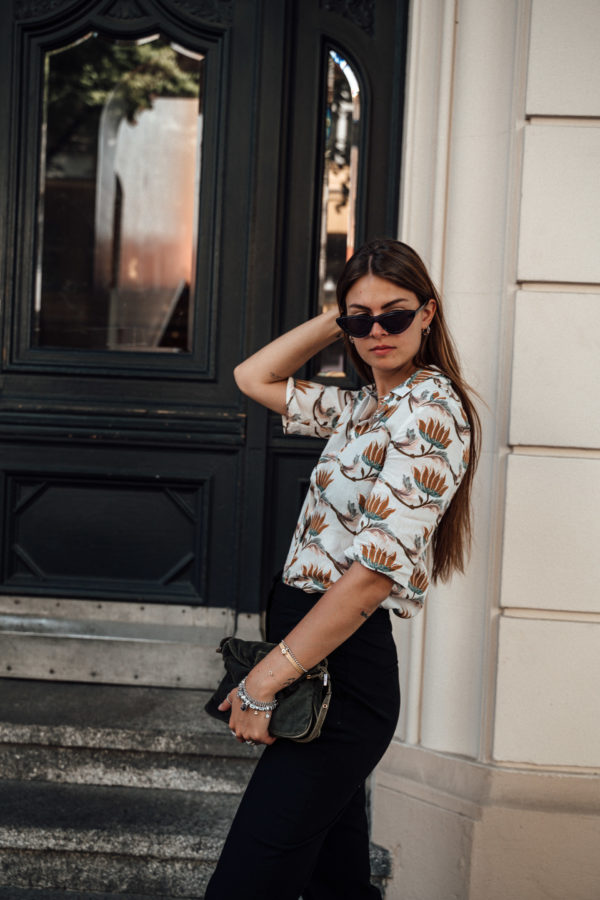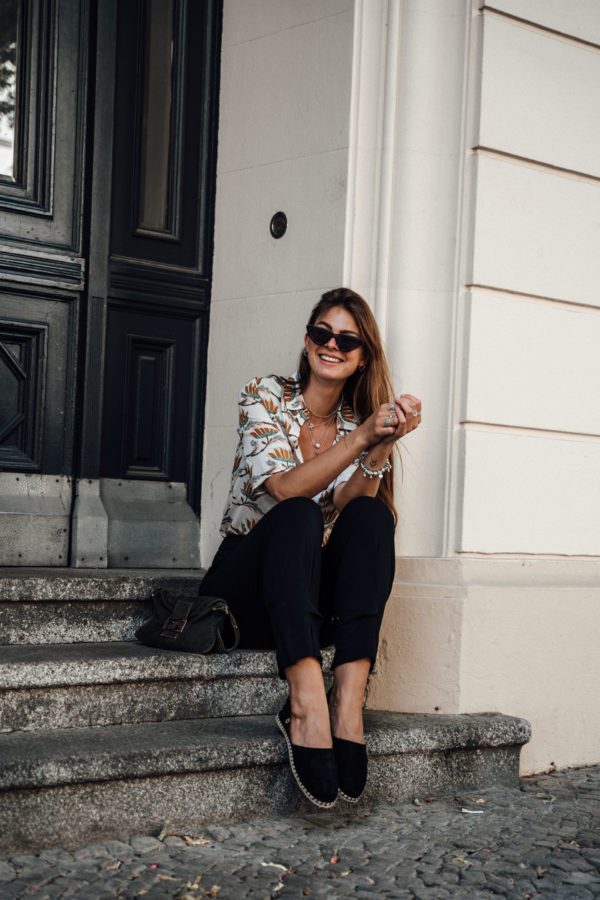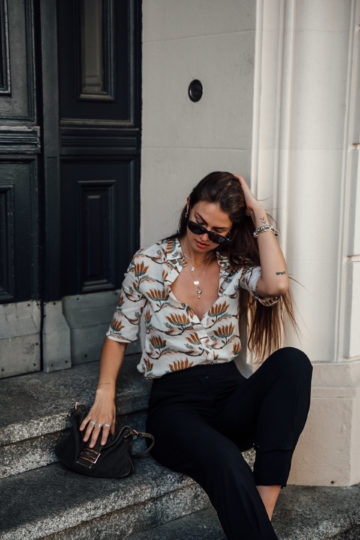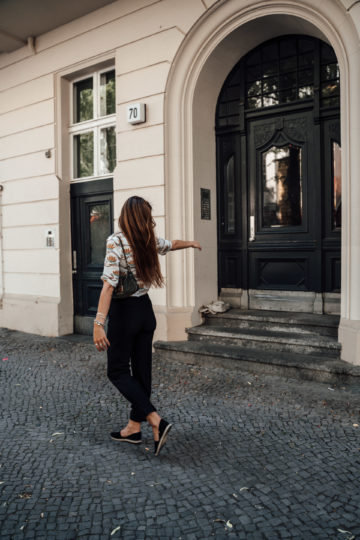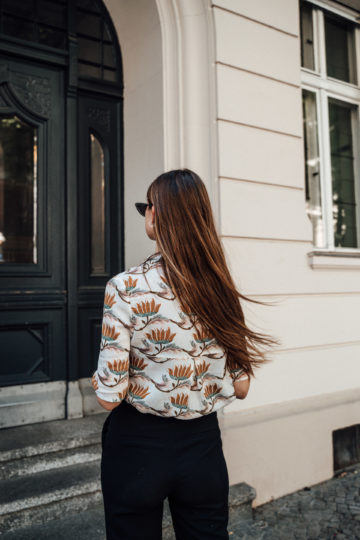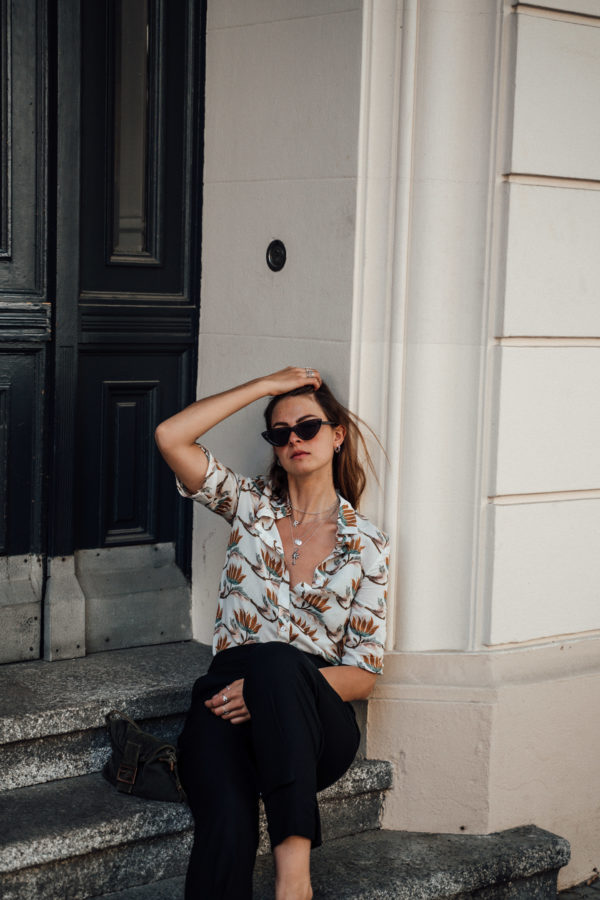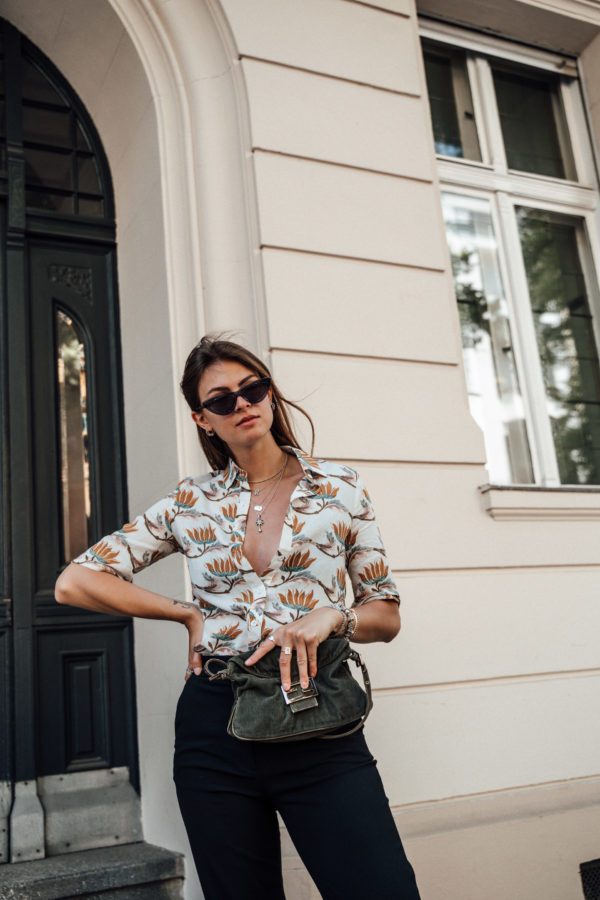 *Ad, brands named – Anonyme Designer Shirt || H&M Pants || Verbenas Espadrilles || Fendi Bag || Chimi Sunglasses