Blog Posts and Youtube Videos of the Week
After finishing off with all the posts from Los Angeles, I shared one post with an outfit I was wearing in Mallorca as well as one of the outfits from Berlin on the blog. Both outfits are quite casual, the kind of outfit I wear on a long day at the office or when having some meetings. That's why I didn't' focus on the outfit combination itself for the post from Mallorca; I focused on different ways to wear a belt bag. You can see how different the same outfit looks when you wear your belt bag in different ways in this post.
The outfit from Berlin was all about the utility vest and how you can wear it this summer. It is my go-to piece whenever I don't know what to wear and how to make an outfit appear a little bit more interesting if you want to know why make sure to check out the post.
On YouTube, I still haven't shared anything new. I might find some time to edit the videos next week, but apart from that, I would like to know what you would like to see on YouTube, so please leave me a comment and share your wishes with me. 🙂
Looks of the Week
After a few weeks in which I actually took a lot of outfit photos, the past week was one of the weeks I barely did it. I was so busy working and just didn't feel like taking photos. So today I can only share a few of the outfits I was wearing this past week: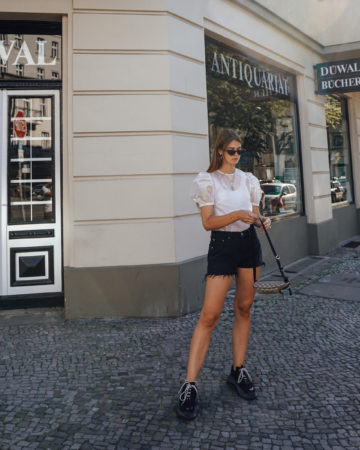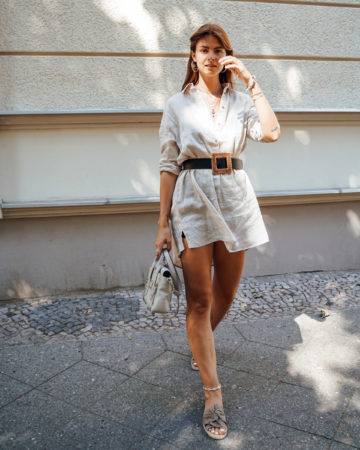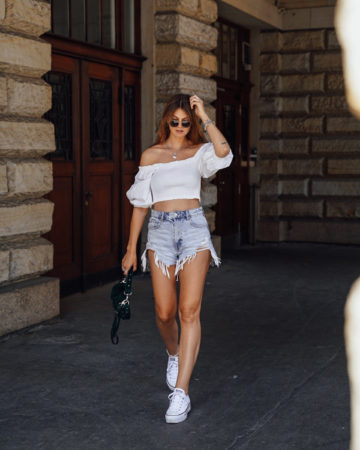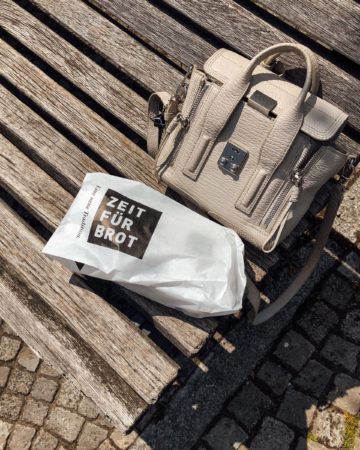 What happened the past week
The past week was quite eventful. It all started with a calm weekend. The weather was just perfect in Berlin with lots of sunshine and warm temperatures. We spent as much time as possible outside and tried to relax a little bit after a very stressful week at the office. On Sunday, my boyfriend and I spent some time by a lake before he had to go to his soccer match. I stayed by the lake a little bit longer and watched him playing afterwards. It was a very calm and relaxing weekend, exactly what we needed.
Monday to Wednesday I didn't do anything else but work. Stuff came up we needed to fix as soon as possible, and it took all our time before heading to Hamburg on Wednesday in the afternoon. We arrived in the evening, went out for dinner and checked-in at the hotel afterwards. The next day was the most eventful day.
It started with a very active event with Deichmann because they are now also selling a lot of sports shoes. We learned a little bit about our bodies, followed by a boxing session, which was a lot of fun. Afterwards, I had a quick lunch together with my boyfriend, and in the afternoon we went to another event. It was an event for the launch of the new Wonderboom speaker from Ultimate Ears. We already had the old one and are using it a lot, so we couldn't wait to see what the new one can. 🙂 The event was fun; we met some blogger colleagues from Hamburg we hadn't seen in a while and just enjoyed being there. Friday was already our departure day. We had one last lunch meeting and headed back to Berlin afterwards. The streets were so full, it took us four hours (usually it doesn't take longer than three hours) to get home, and we were quite exhausted in the evening. We just prepared dinner, watched another episode, The Rain on Netflix and went to bed right afterwards.