It's Friday and the weekend countdown has officially started! Since I was a bit too lazy yesterday, I have to catch up on a couple of things but the rest of the weekend will be very calm and relaxing. The weather looks promising, and I wouldn't mind spending most of the time outside, eating ice cream and sunbathing. Hopefully, I can wear fewer clothes than I did the other day, when I was wearing the outfit I'm sharing with you today.
Back to black on a gloomy spring day
You probably know that the past weeks weren't all sunny and warm in Berlin. We had some very rainy, sometimes gloomy but always cold days before spring came back last weekend. Sometimes I even had to wear my winter coat – well, I was freezing! But most of these days I tried to avoid wearing my winter coat and opted for a layering outfit instead. The day I was wearing this look I obviously opted for an all black outfit. 😉 I wanted to highlight my new bag that is black as well but has a little hint of colour. Of course, I could wear an all white or denim look to highlight a black bag, but somehow I just thought that wouldn't work the way I wanted it to. That's why I chose the all black outfit.
I combined black jeans, with an asymmetric black shirt and my black croc jacket from Pepe Jeans. I added black boots and some accessories such as the silver choker and that's it. You see, it's a very simple look – you know that I like my outfits to be simple 😉 The bag contrasts with the rest of the outfit because it's a bit sporty due to the mesh and the neon yellow details. Do you like it?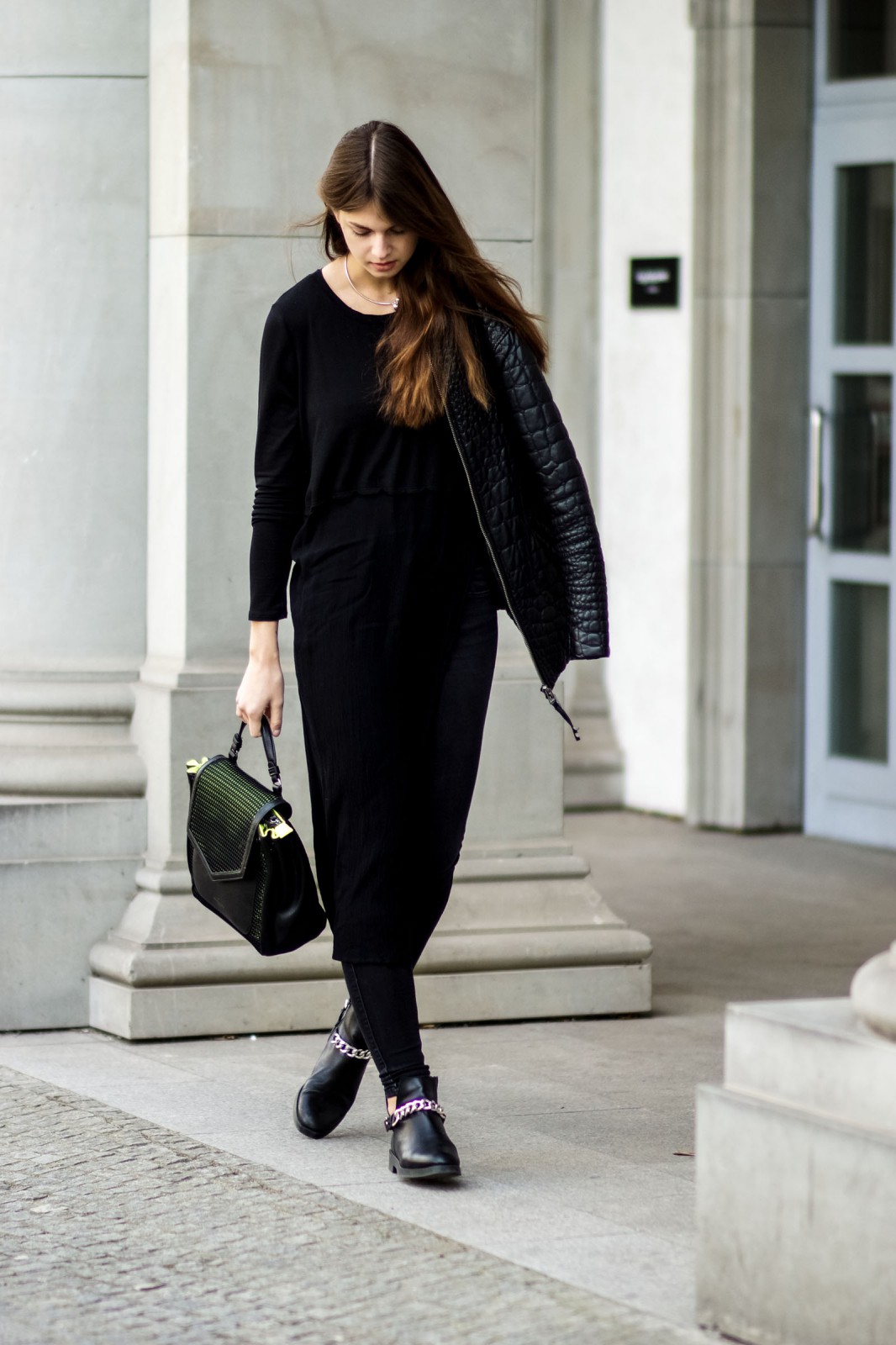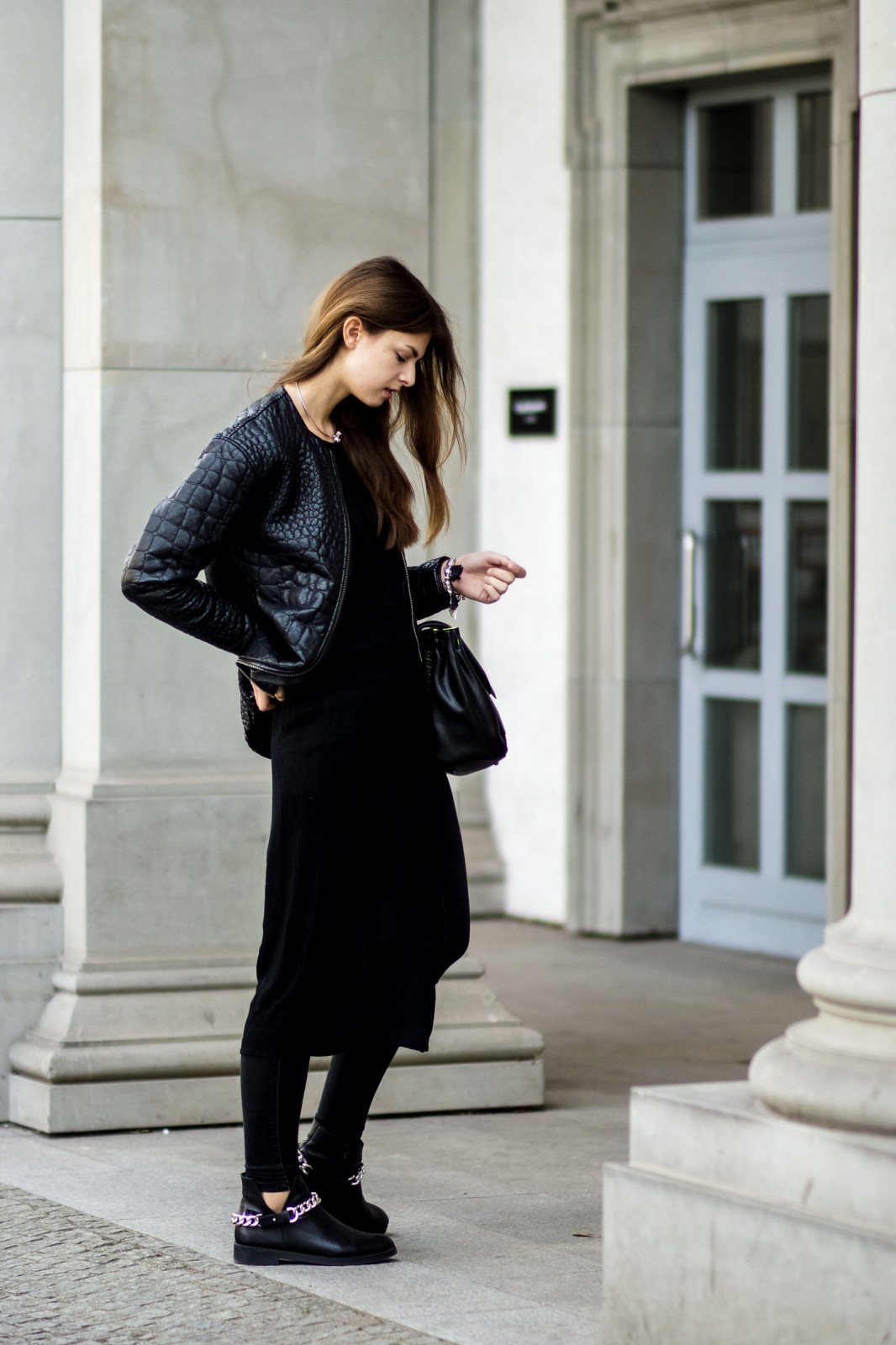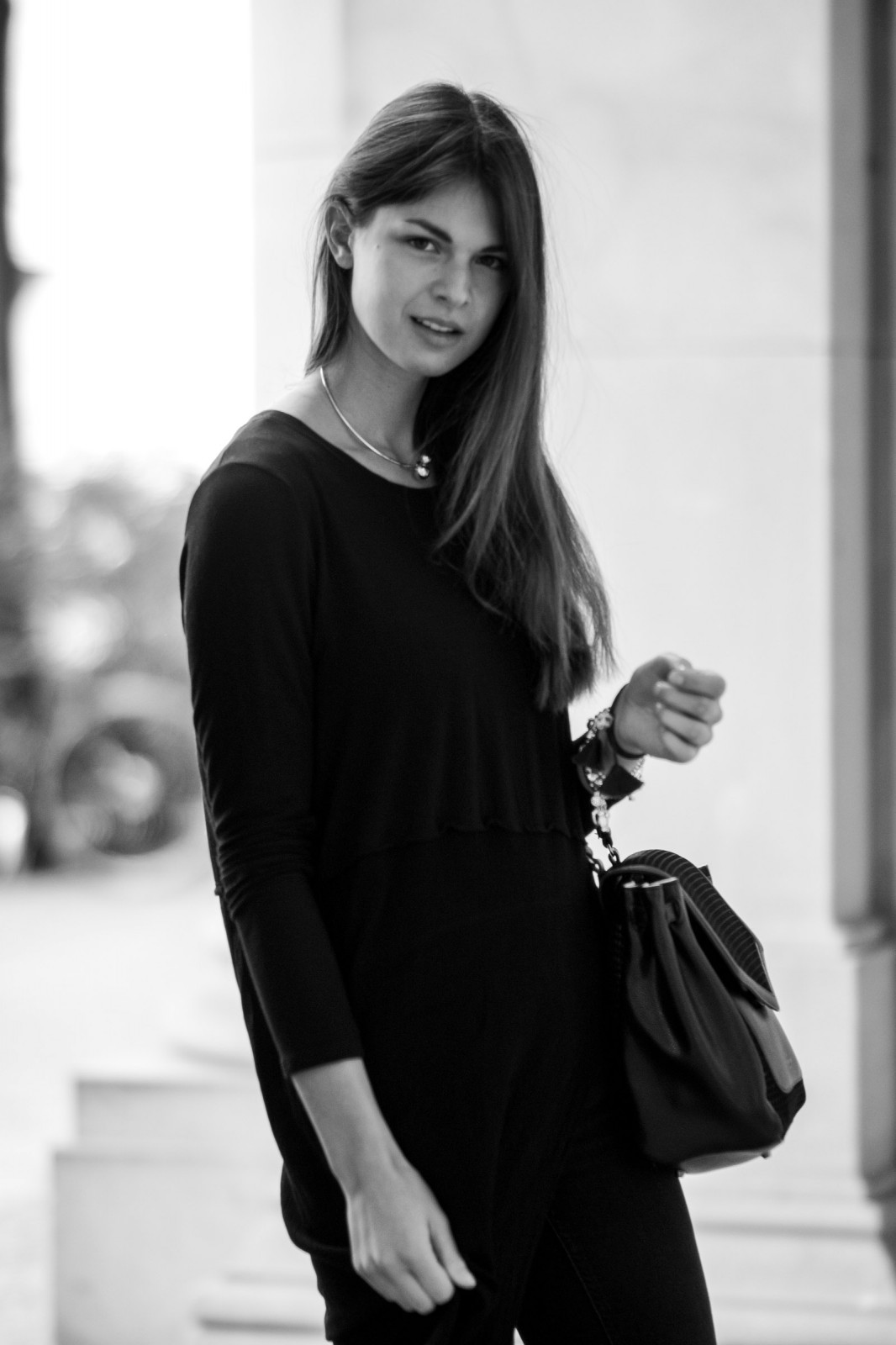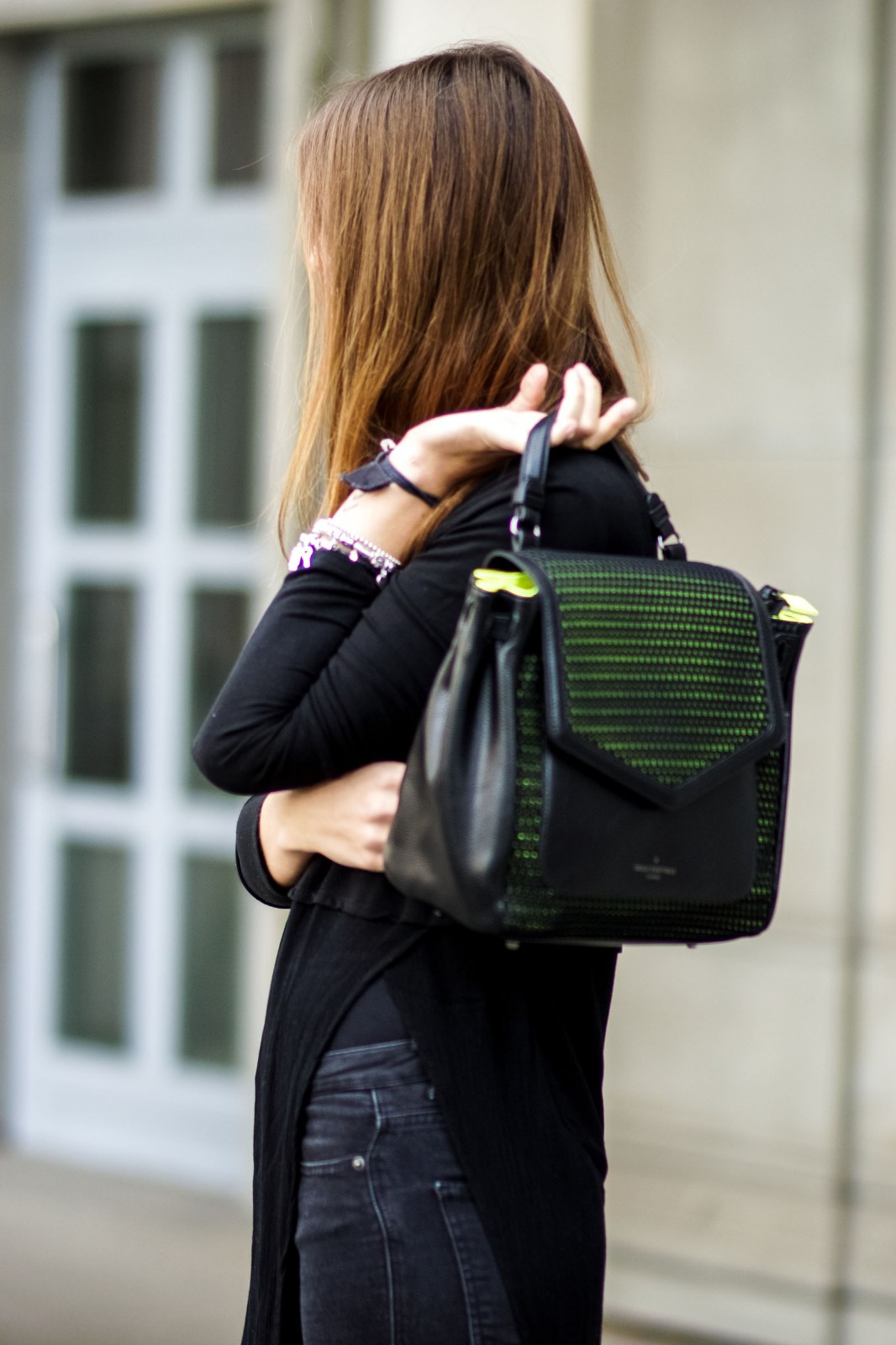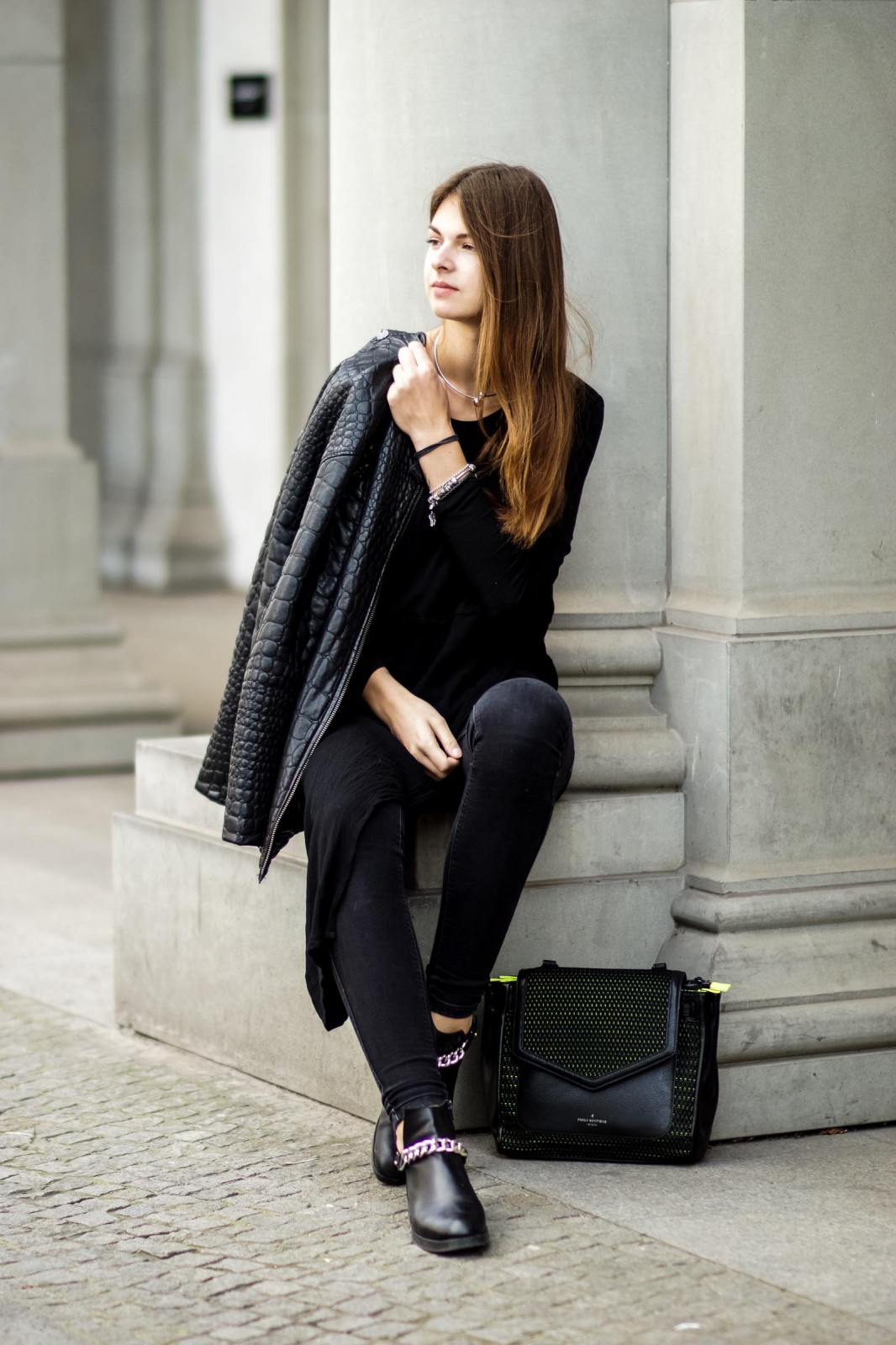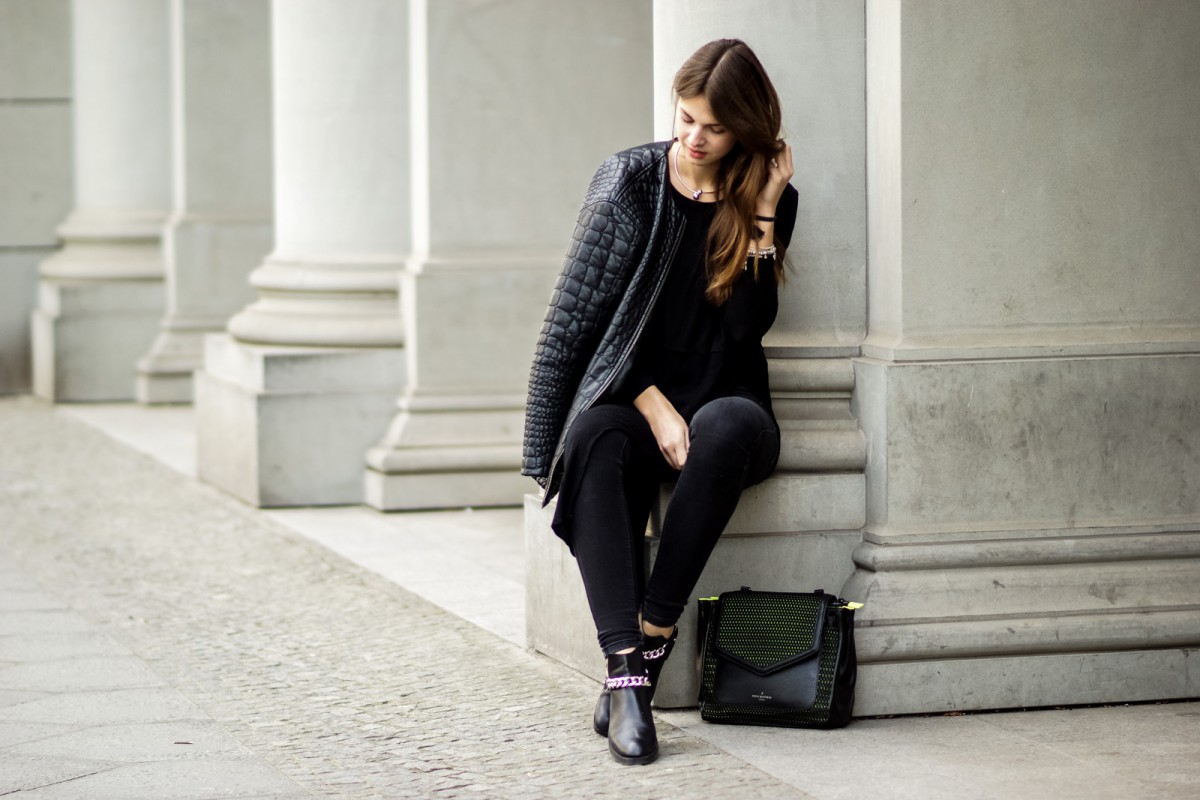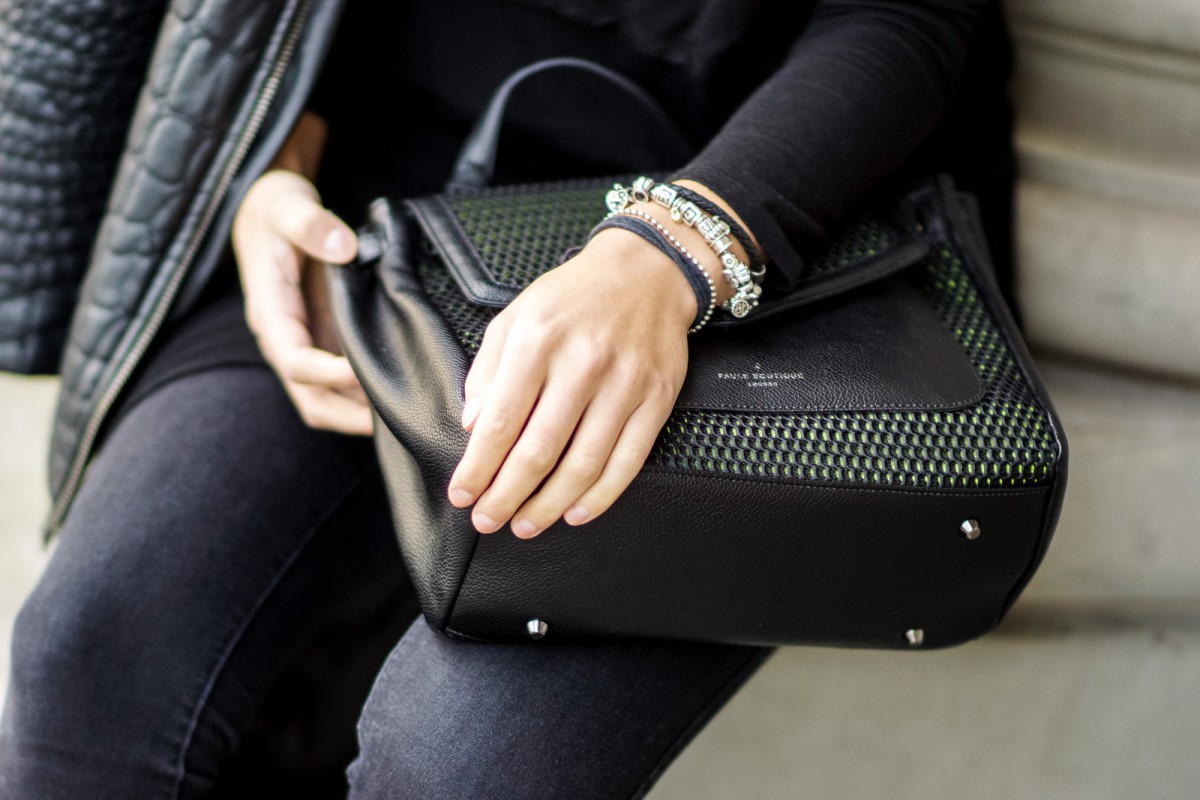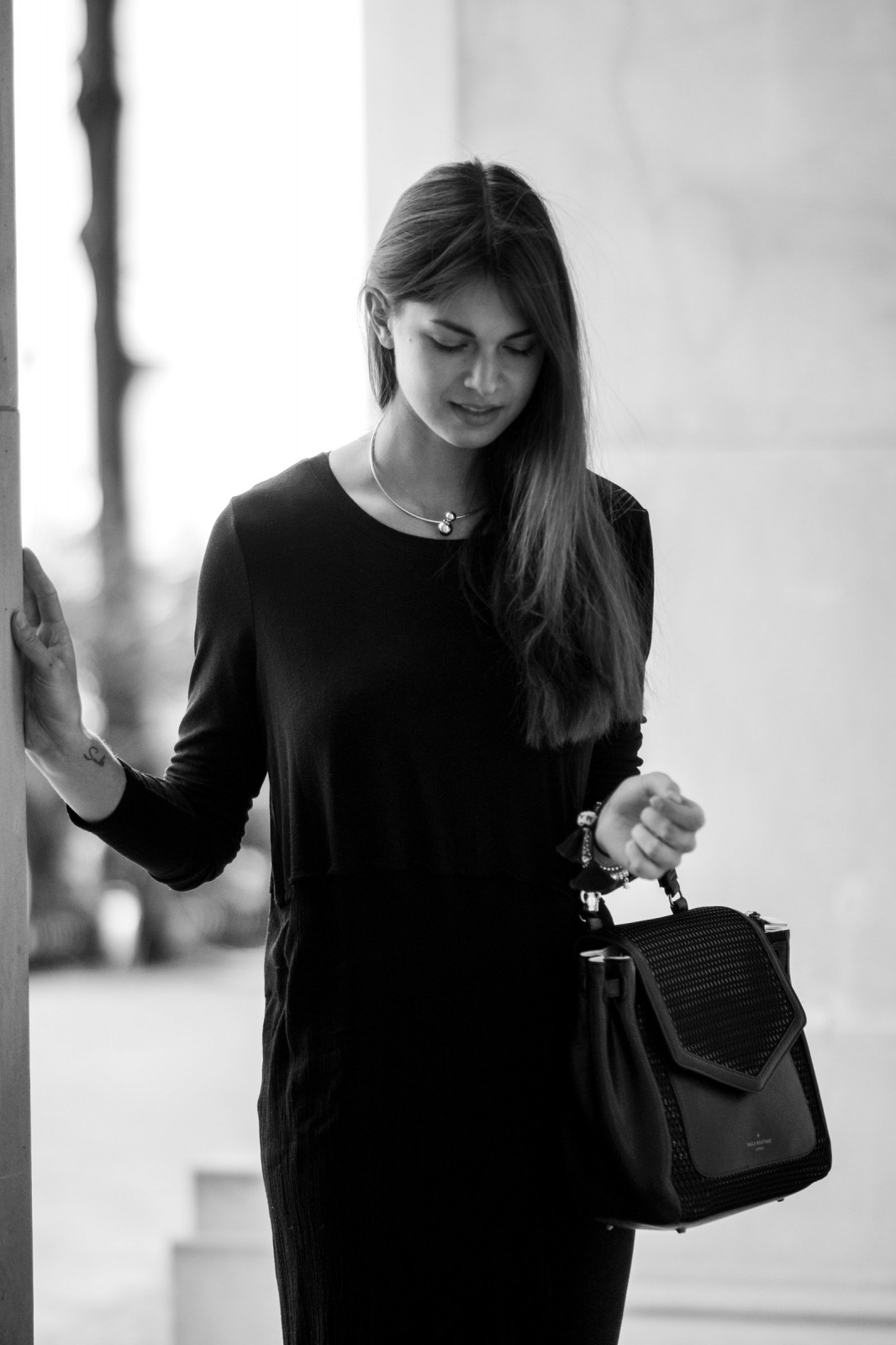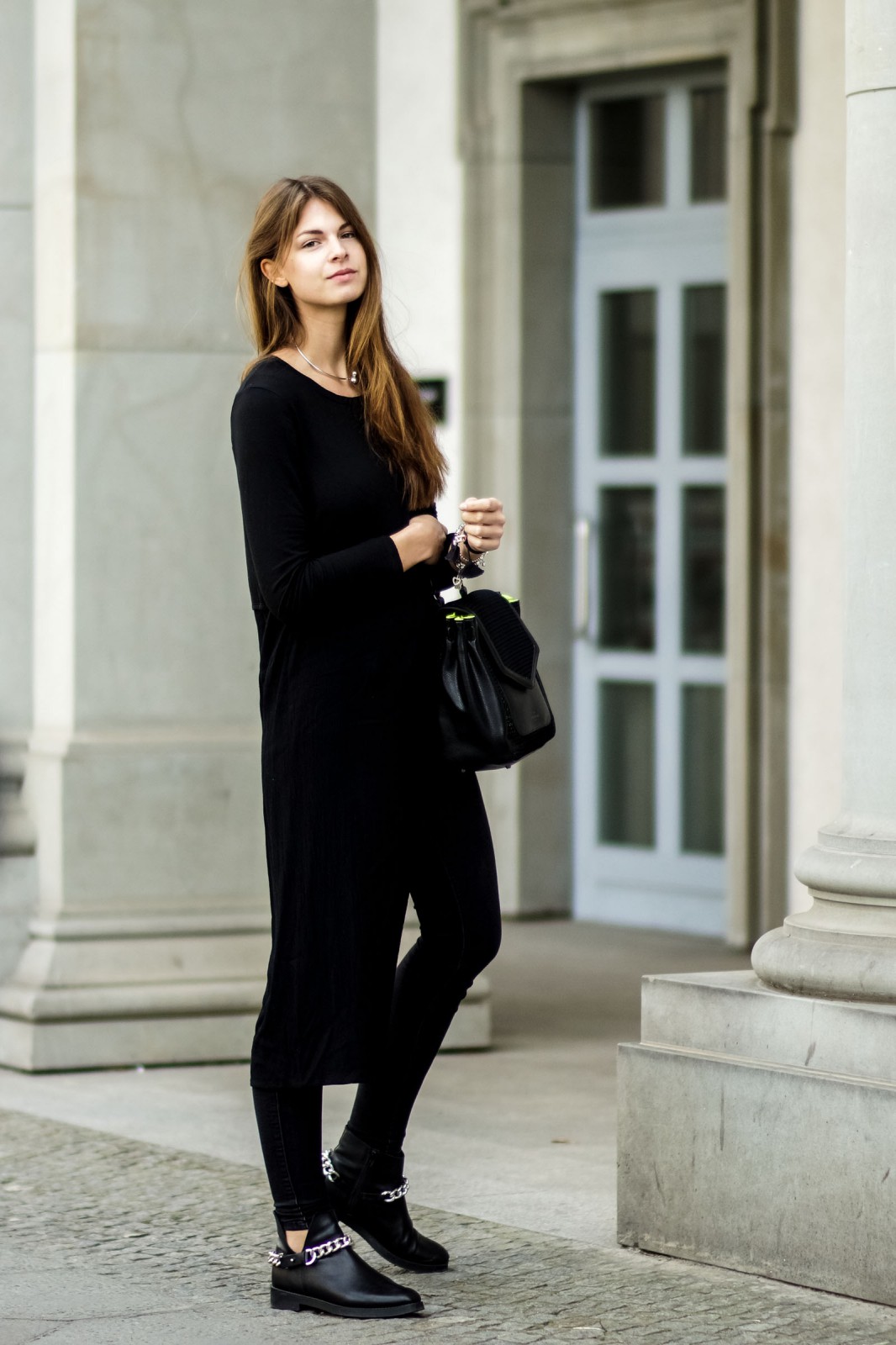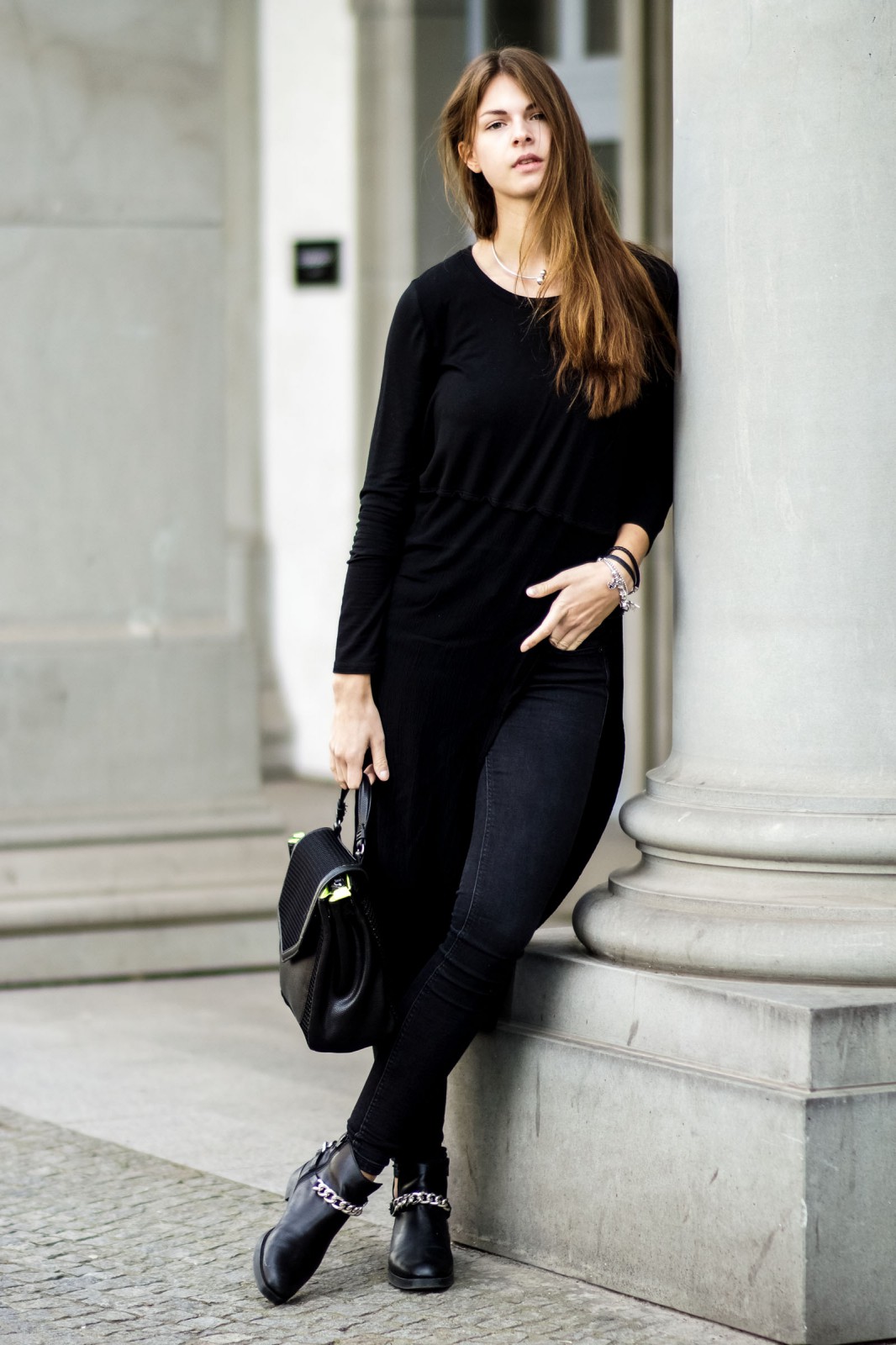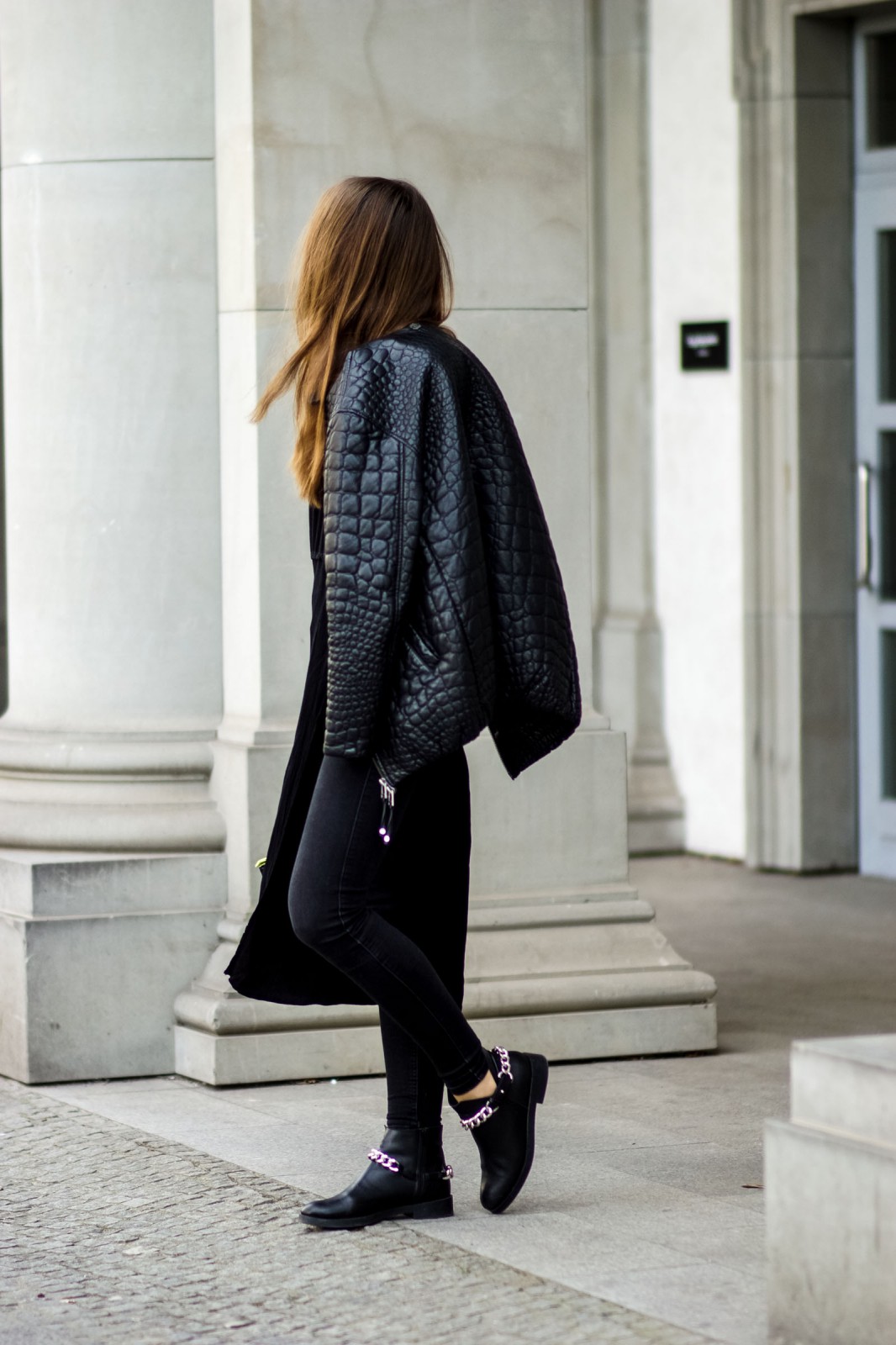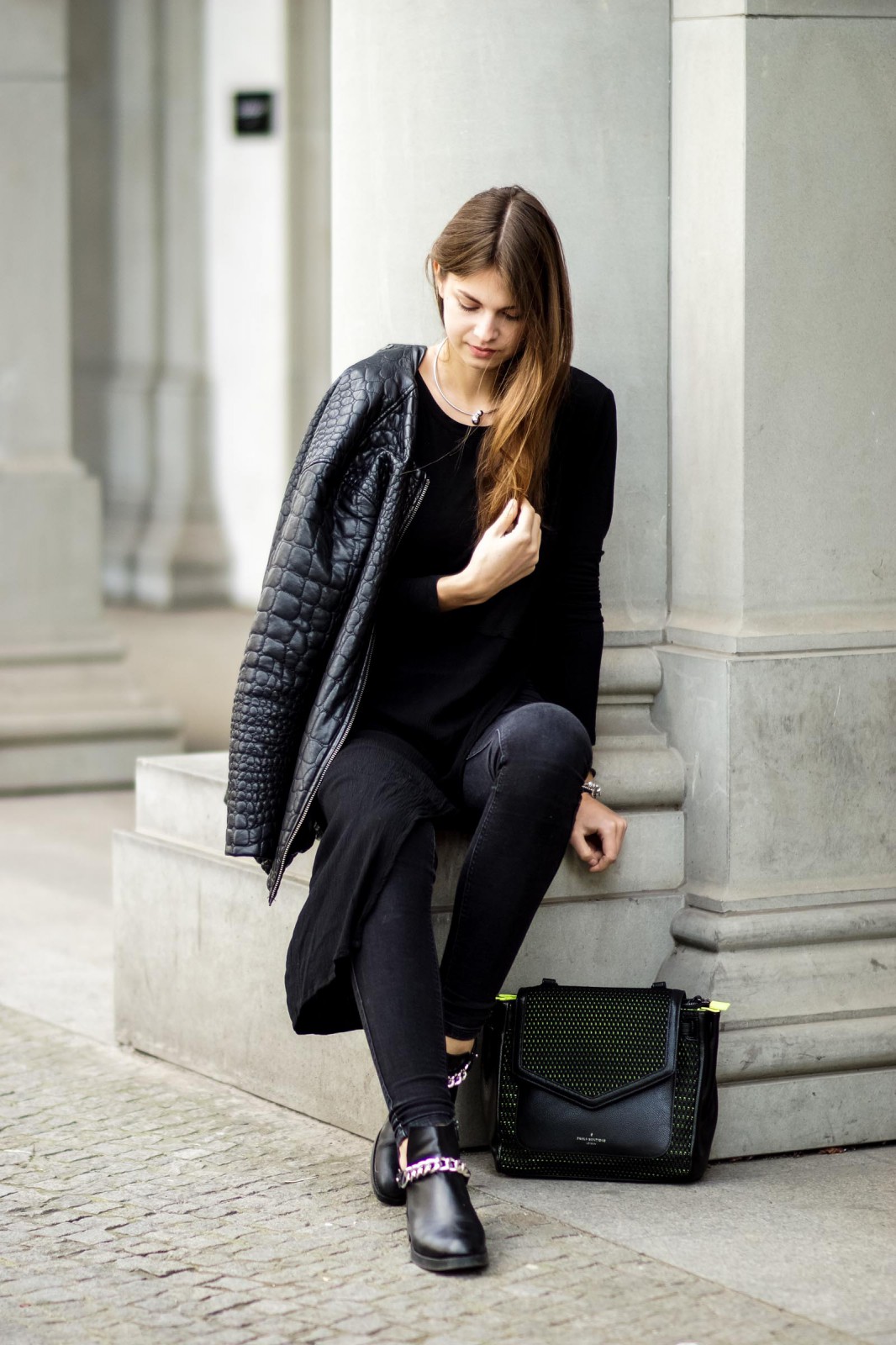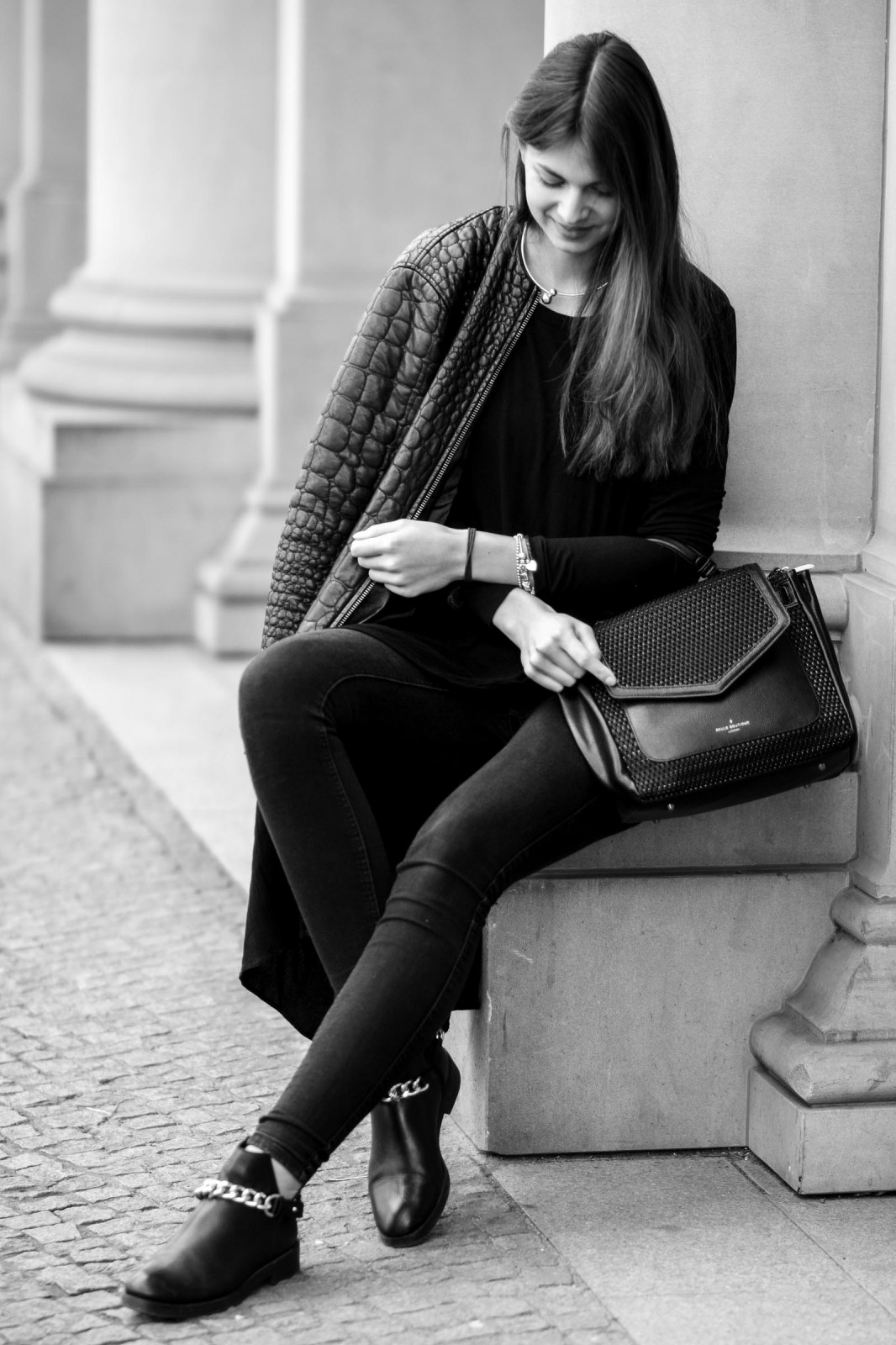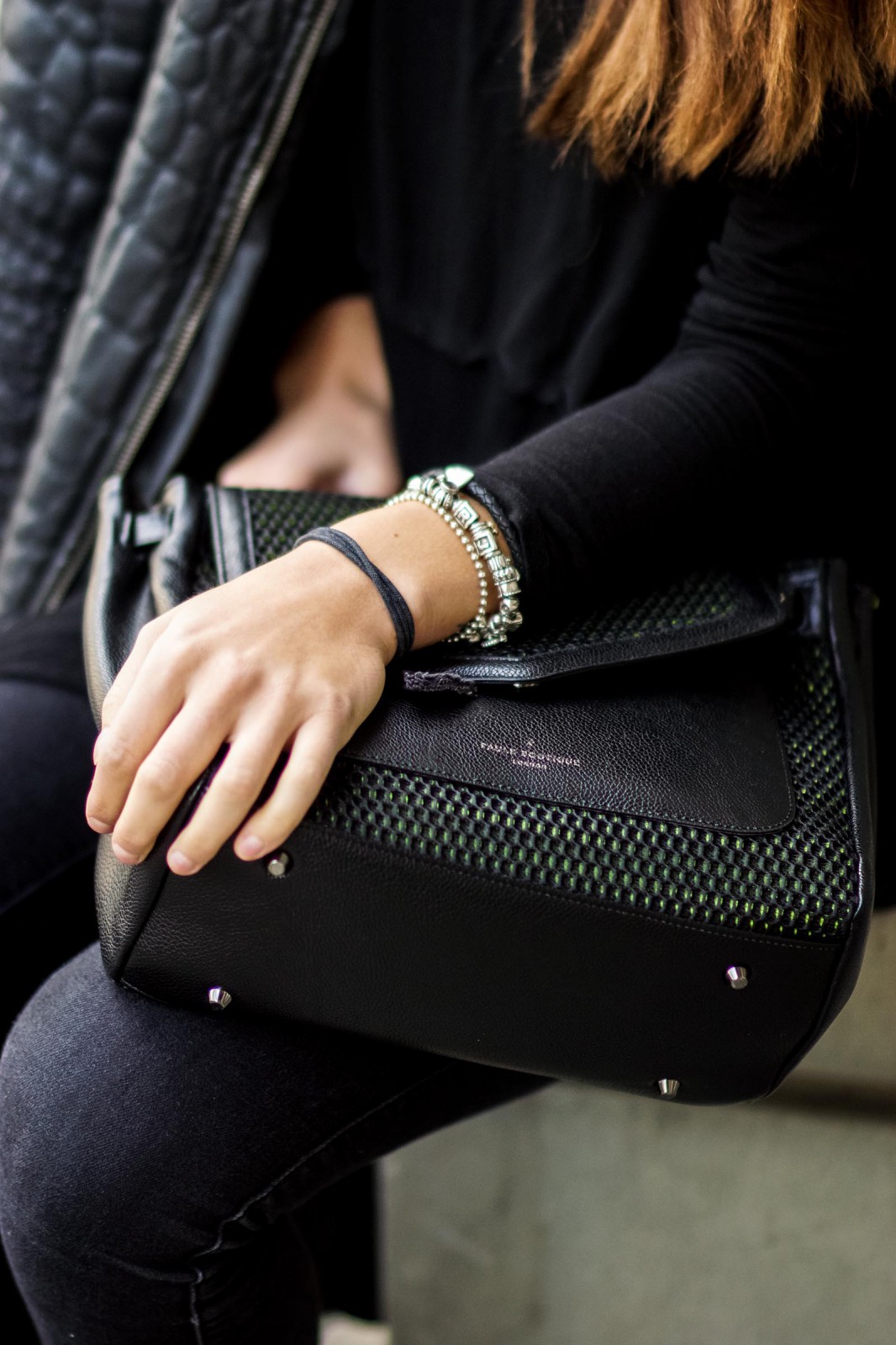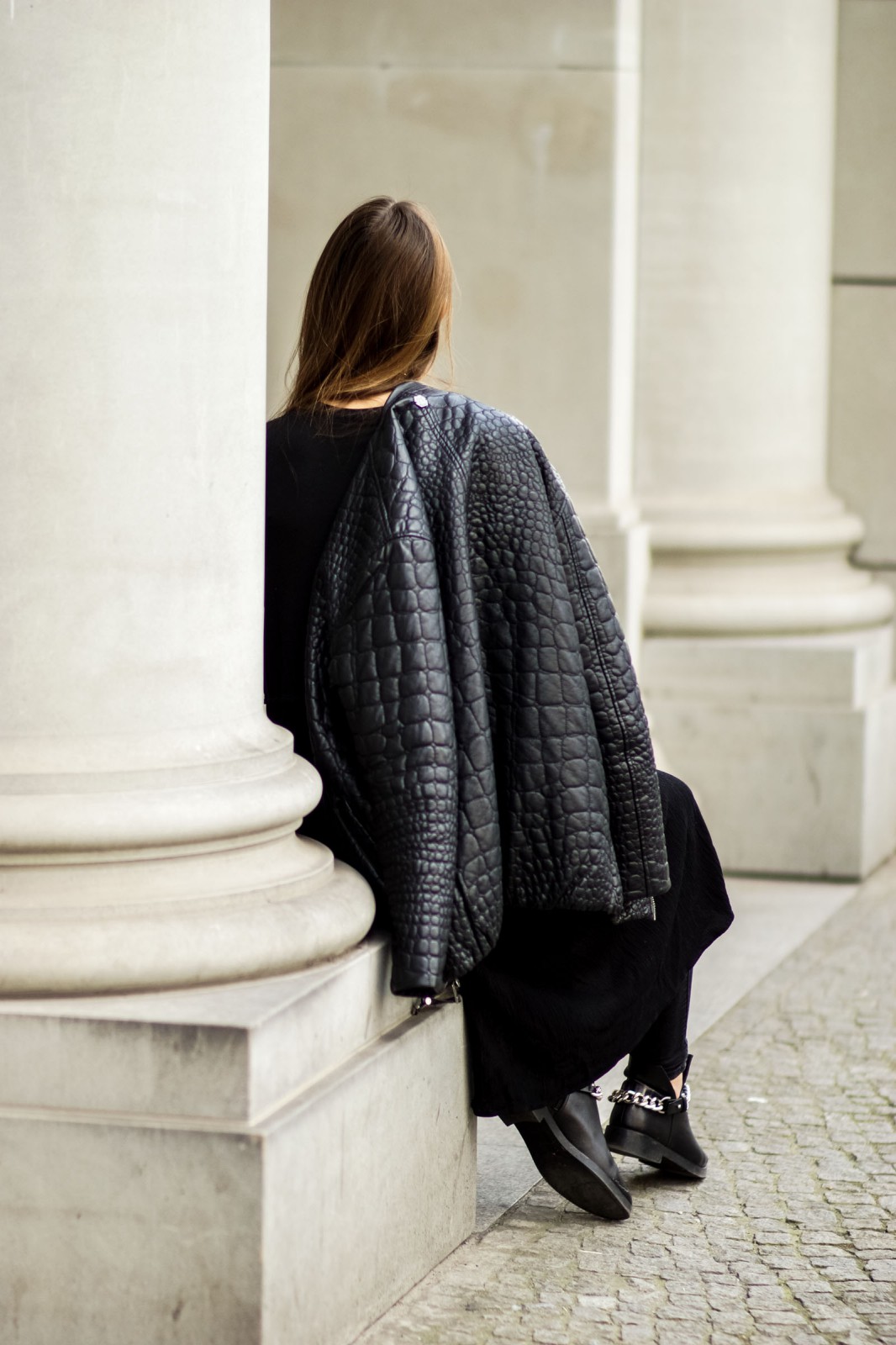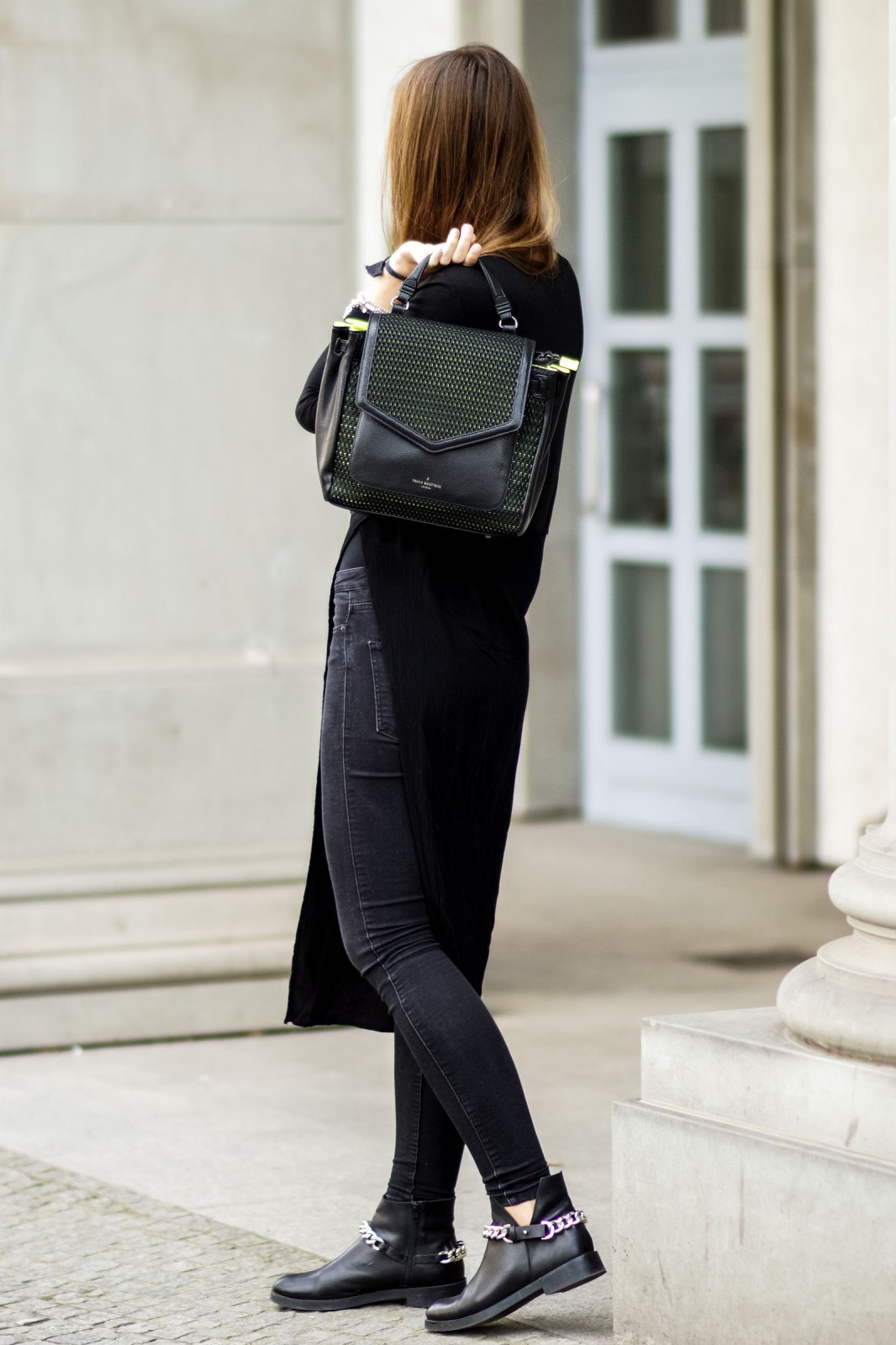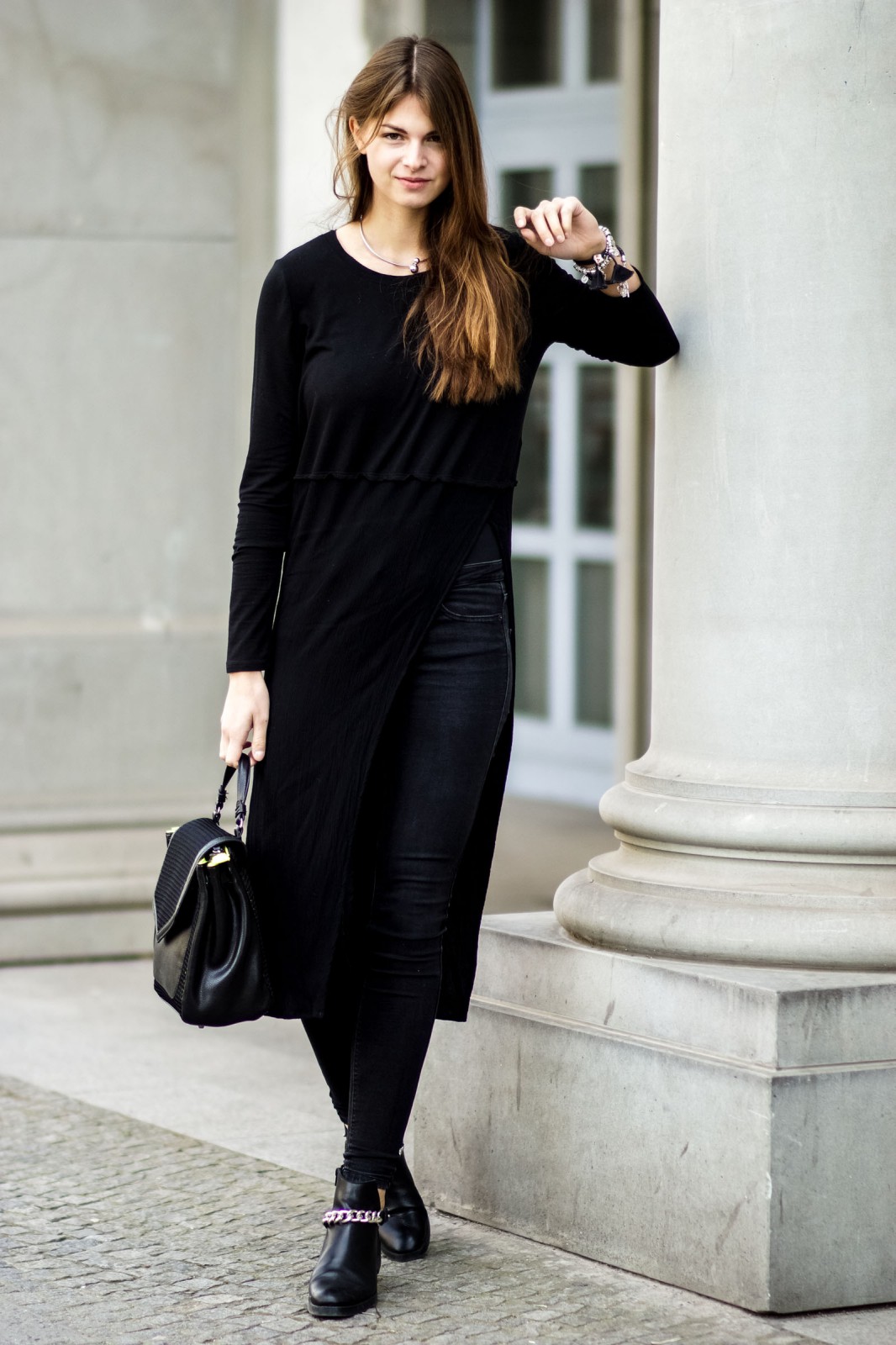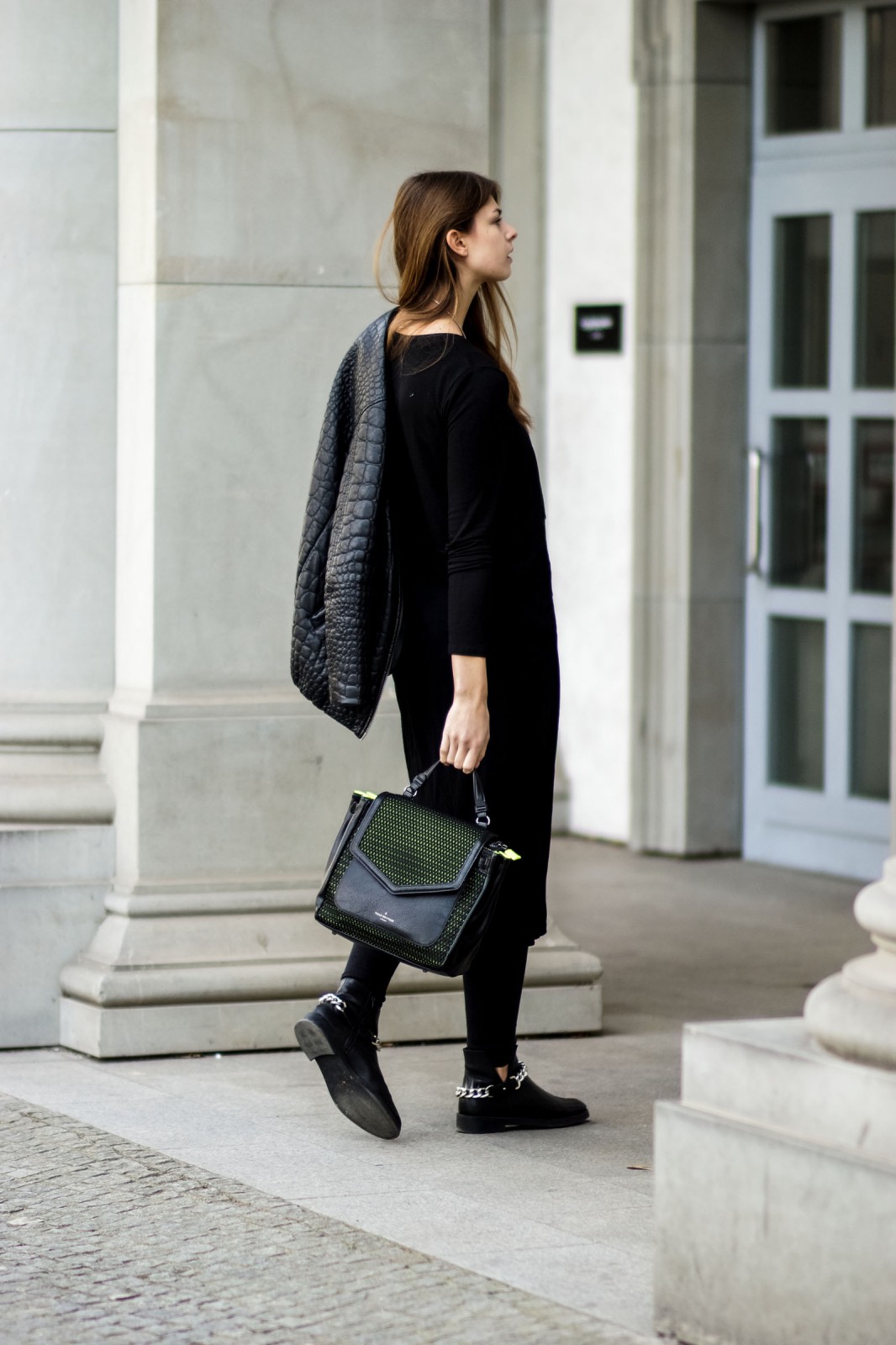 In friendly cooperation with Paul's Boutique