Happy Monday, happy new week! I will continue with what I ended the past week: more outfit posts. I mentioned yesterday that I want to share all the outfit pictures I have left from the past weeks before our trip to Miami. We are leaving on Wednesday, but I have more than two outfits left to share with you. That's why you have to wait a little bit longer for the first post from Miami; I will prepare a couple of posts for the first days there, so I don't have enough time to arrive and relax without stressing myself about keeping you updated on the blog 😉
I will share four more outfits from Berlin this week, and I will start with an outfit I was wearing a couple of weeks ago. It was one of those colder spring days, but I couldn't wait to wear the women's suit I had just received and put up with the risk of freezing a little bit.
Women's suit casual chic styled
You might know, how much I like this kind of two pieces, suits or however you want to call them. I got quite a few of them, and I either wear the two pieces in combination, or I wear only one of the pieces and combine them with other clothes. The first time I was wearing my new women's suit from Minimum Fashion I, of course, wore both pieces in combination. I didn't add a lot of other clothes and details, but I decided to style it in a casual chic way. Therefore I combined my new suit with a pair of white sneakers and a small black bag as well as a top with lace detail. That lace detail is the only part of the top you can see, and that's why I chose it. I just wanted to add a little detail.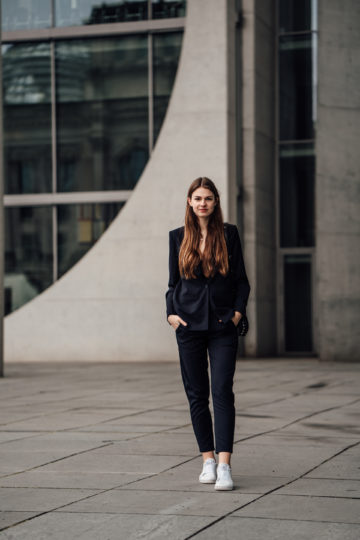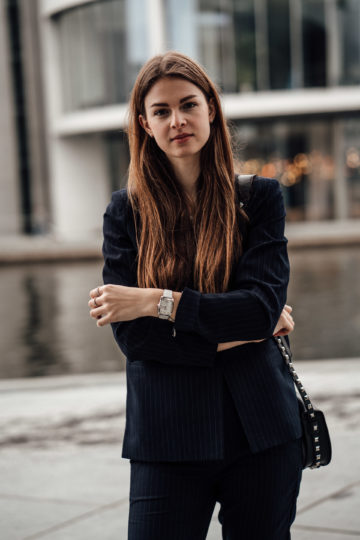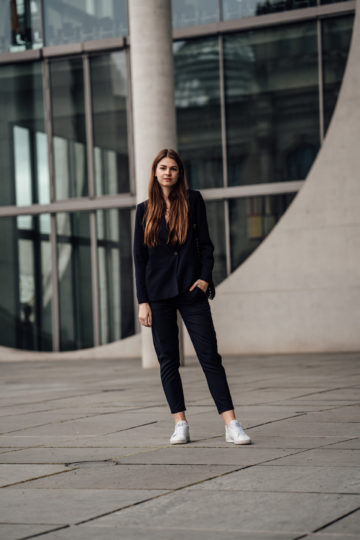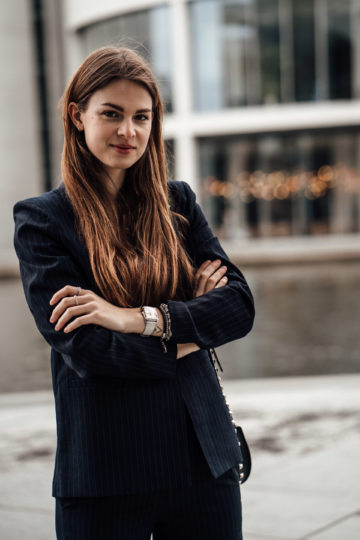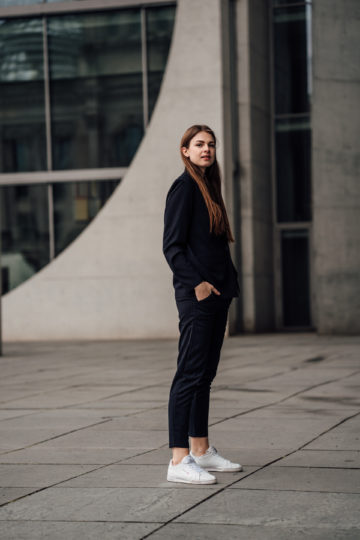 How to combine a suit
This kind of suit is something you can wear whenever you don't know what to wear. It always is an eye catcher, and you can either dress it up or down. I dressed it up the other day with a pair of sneakers, but you can also combine them with high heels or heeled boots, and the result would be a much chicer outfit. In summer you can also wear it in combination with flats and sandals. And you don't have to button up the blazer. Leave it unbuttoned, wear a cool t-shirt underneath to create a casual outfit or put on a white shirt for a business look. You see, there are plenty of options, and I just named a few of them to give you some examples.
And as I mentioned before, you don't have to wear both pieces together. You can also just wear one of them and combine it with whatever you have in your closet.
How would you combine a suit like this one? Do you like the outfit I put together or would you go for another outfit combination? I am looking forward to reading your comments, your thoughts about my look and your outfit ideas. xx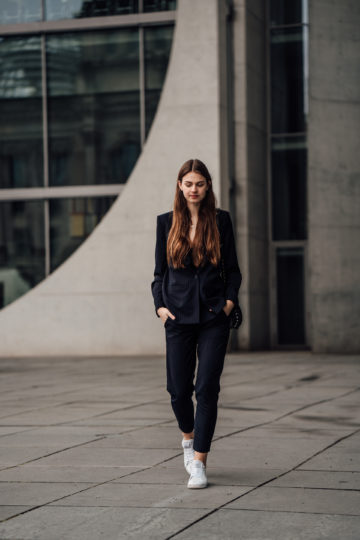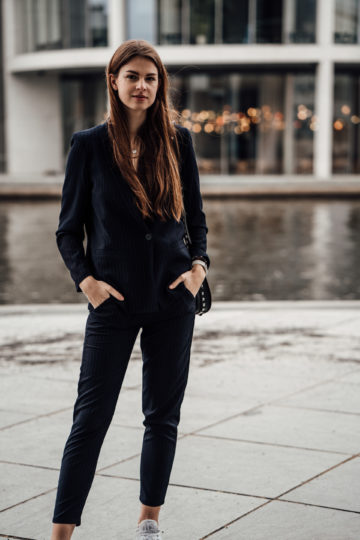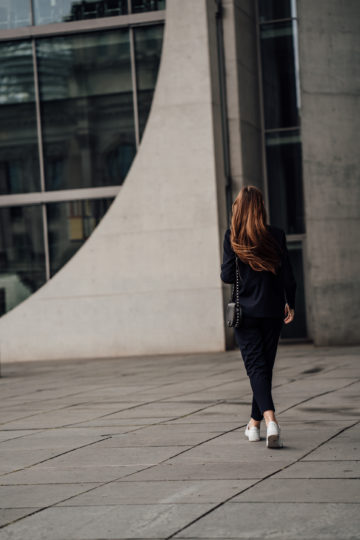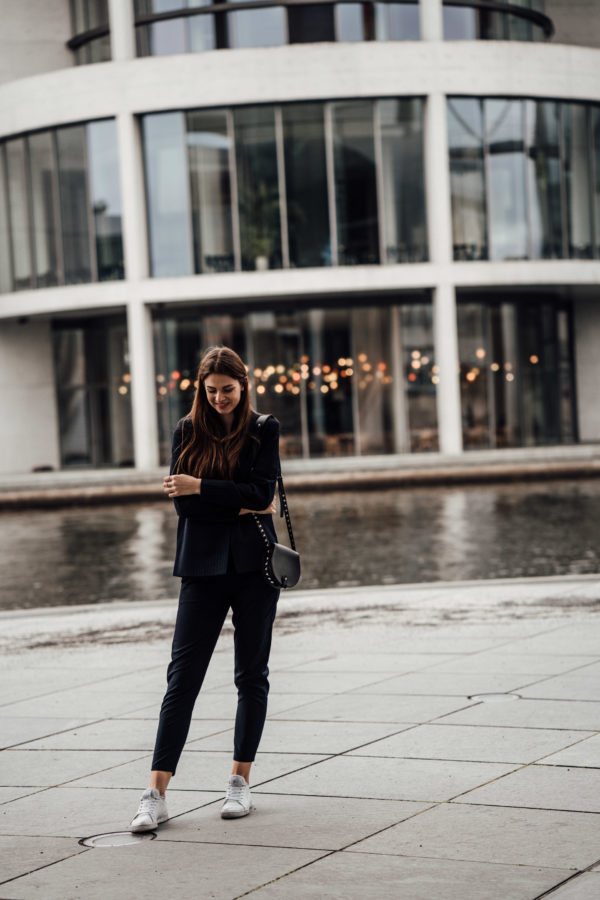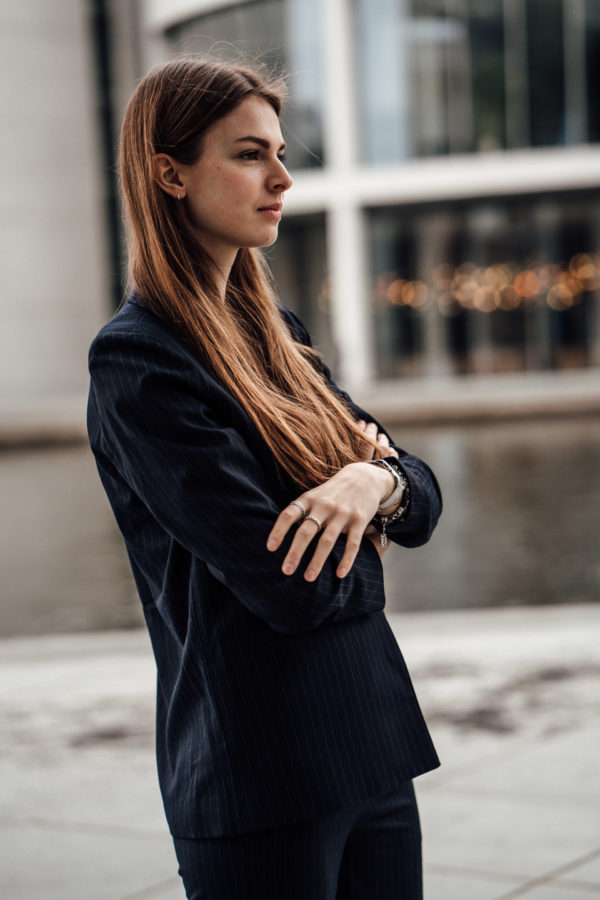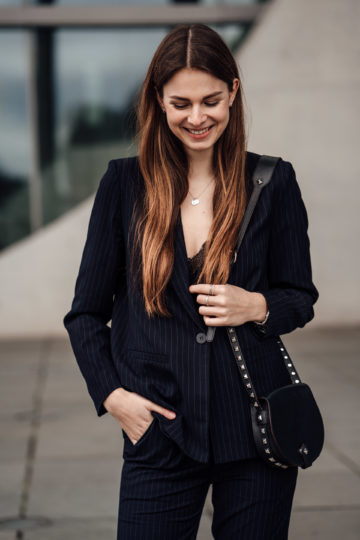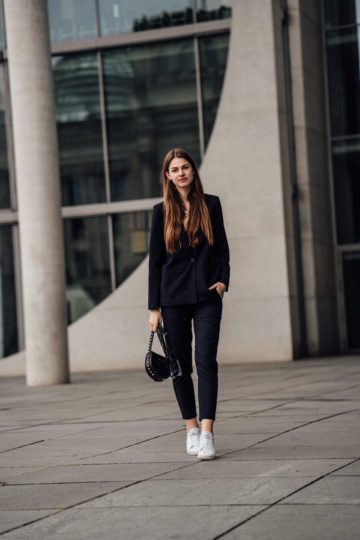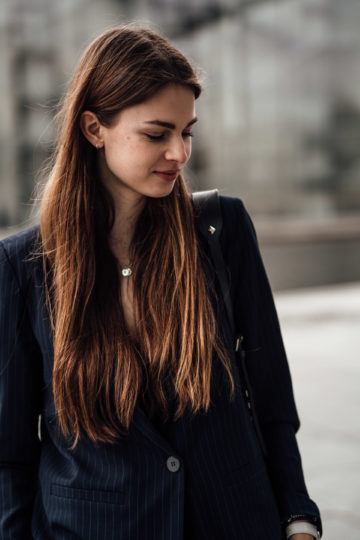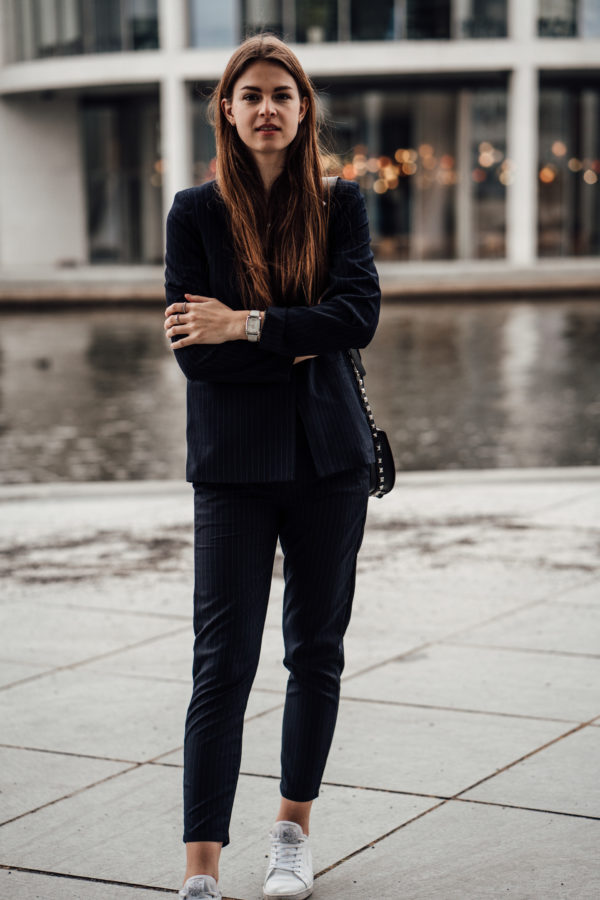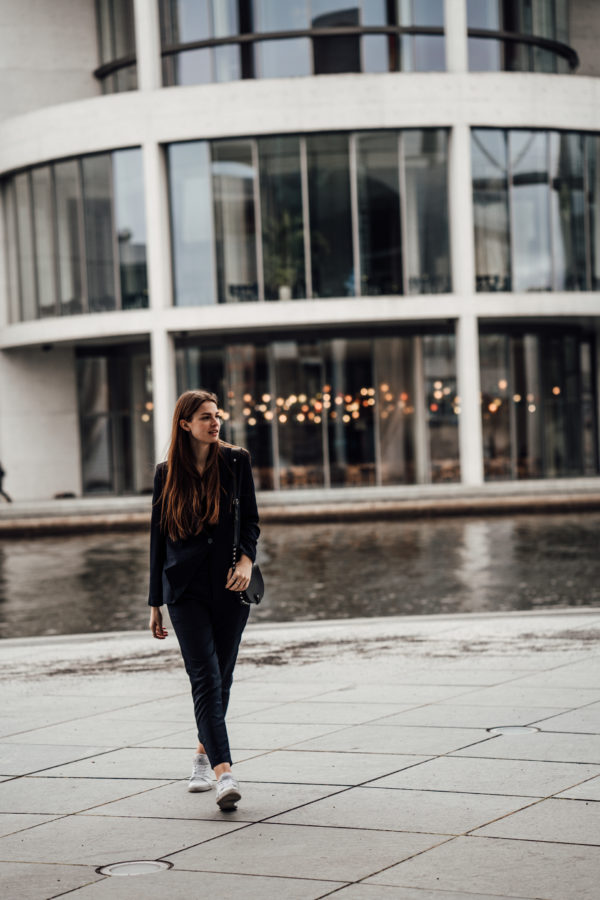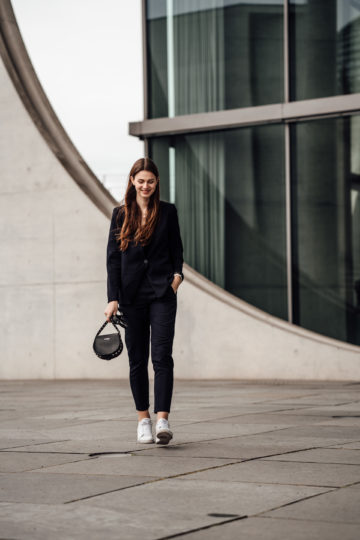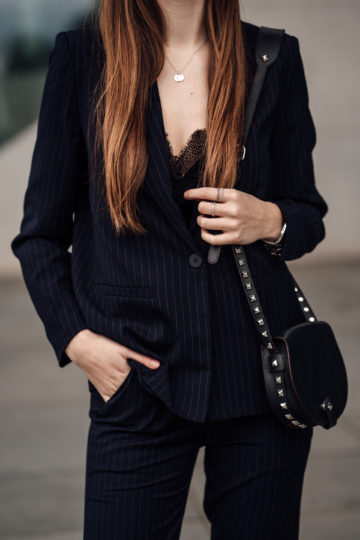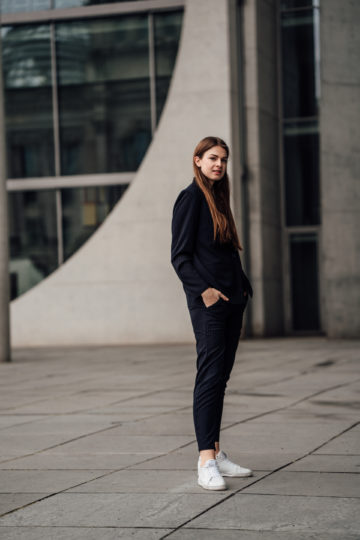 *PR Samples contained – Minimum Fashion Blazer || Minimum Fashion Pants || Only Top || Reebok Sneakers || Rebecca Minkoff Bag