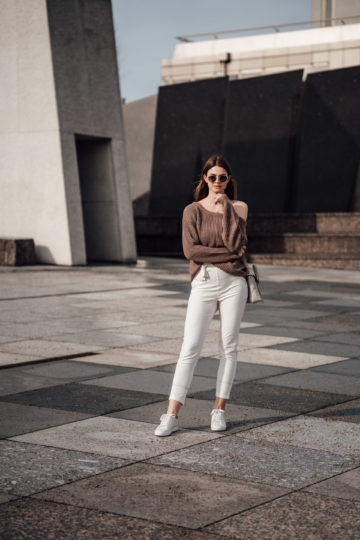 And today is already the last day in Berlin before we are flying to Miami. I am so looking forward to this trip even though we will be in Florida for one and a half weeks only. It's not a long time, but it still is better than nothing. I am so looking forward to enjoying the summery weather, lots of sunshine and relaxing time by the ocean. I can't wait to wear summer outfits, but at the same time, I will miss wearing spring outfits haha. We didn't have a lot of nice spring days in Berlin, so I couldn't wear all the outfit I have in mind.
I couldn't wear all of them, but I could wear a few. And I am sharing one of them on the blog today. It was the first sunny and warm spring day in Berlin, and I finally got to wear white pants again. How I styled them? Read everything about it in the following.
Wearing white pants in spring
Something I barely wear in winter is white clothes or better said white pants and jeans. They get dirty way too easily and with all the rainy, snowy and muddy weather during winter in Berlin, white bottoms aren't the smartest choice. But as soon as it gets warmer and sunnier, I get them out again. To me, white pants and white jeans are perfect for spring. The outfits look so much friendlier and give a foretaste of what summer will look like. What do you think about white pants and jeans?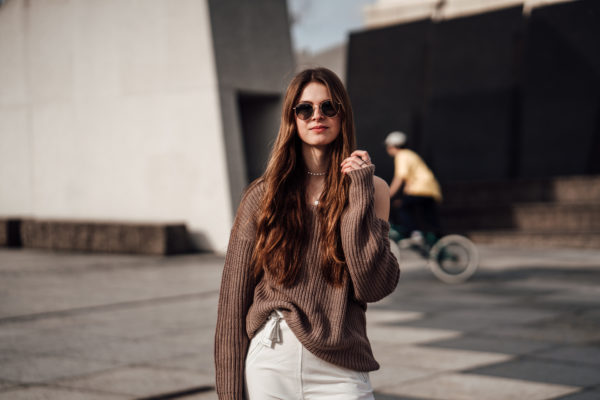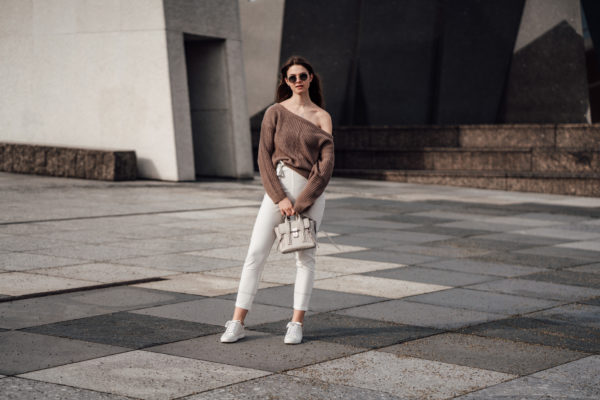 Spring outfit: combining white and brown
Another great thing about white pants is that you can combine them with almost every other colours. Black definitely always works, but so do bright colours or nude tones. I opted for the combination with brown, and I have to say, that I like it a lot. Maybe it's because the seams of the pants are brownish as well, but I think it would also look very nice when they were white as the rest of the pants.
I was wearing this outfit on a Sunday, so I wanted to feel comfortable and didn't have to dress up. That's why I combined my white pants with white sneakers and a very cosy one-shoulder sweater. This one shoulder sweater is another favourite of mine, and I also can only wear it in spring. Due to the one shoulder detail, it isn't very suitable for cold winter days when you have to wrap up yourself warmly.
I added a few accessories such as my Phillip Lim Bag, a pair of round sunglasses and some pieces of jewellery and that's it. That's my spring outfit for a relaxed Sunday as well. And I think this look could become some kind of a Sunday uniform. Well, It could become a spring uniform I wear whenever I don't know what to wear. How do you like this spring outfit?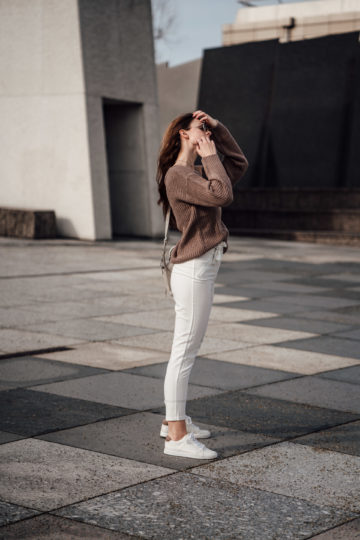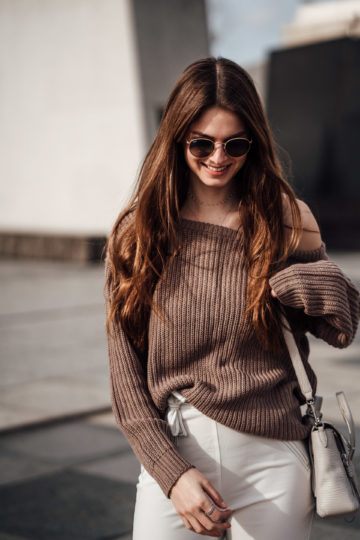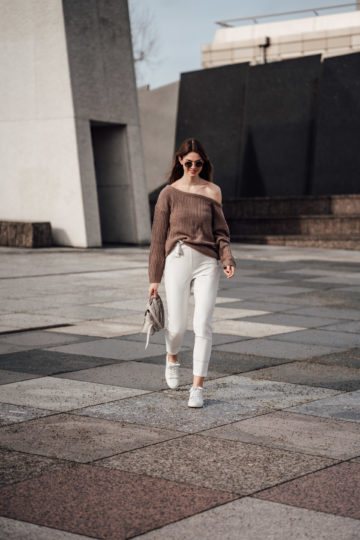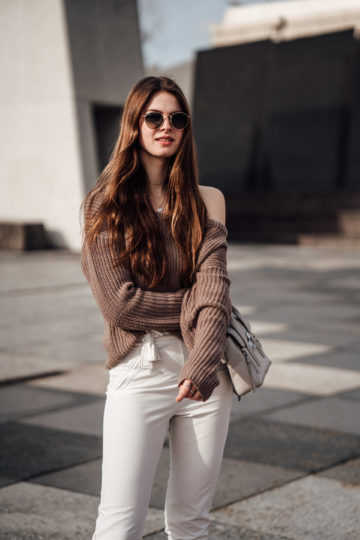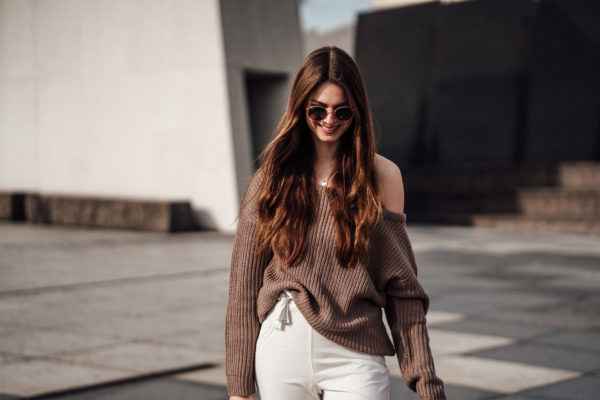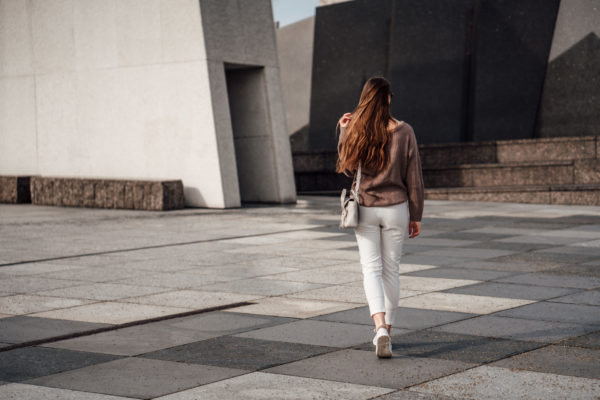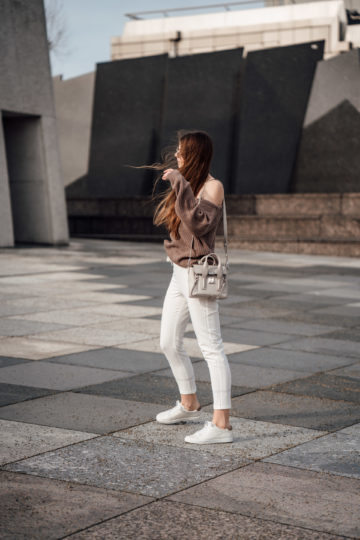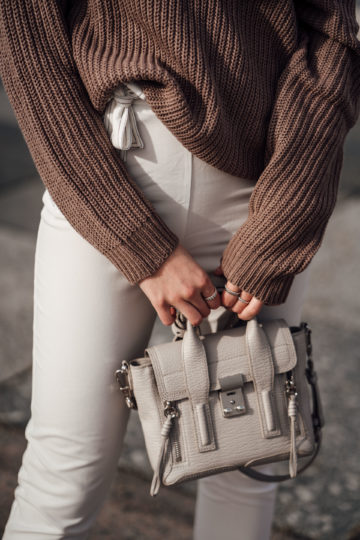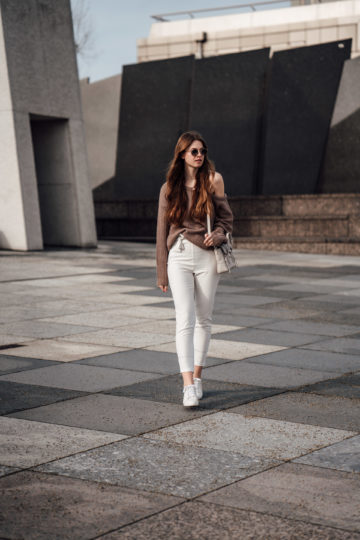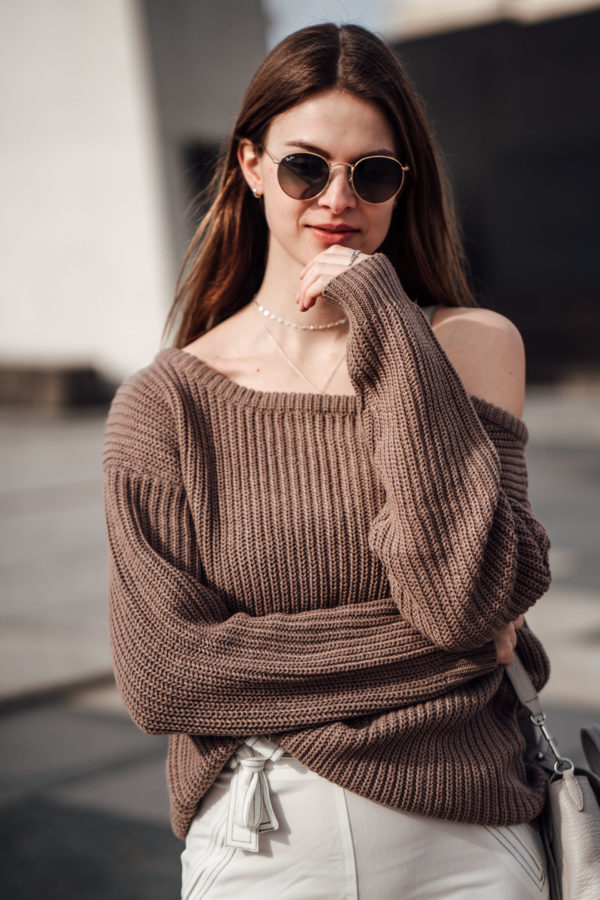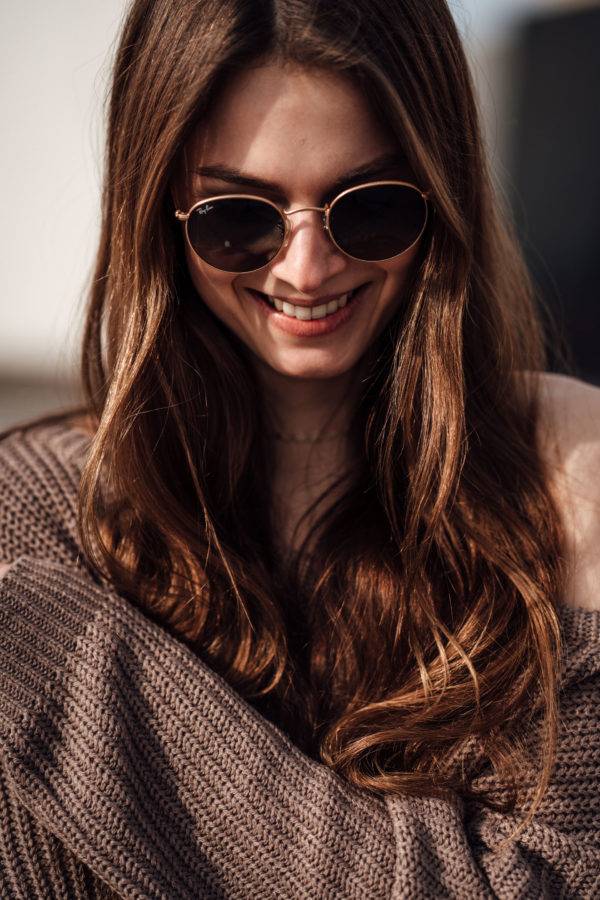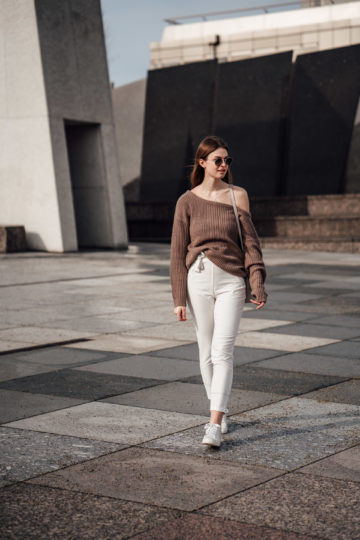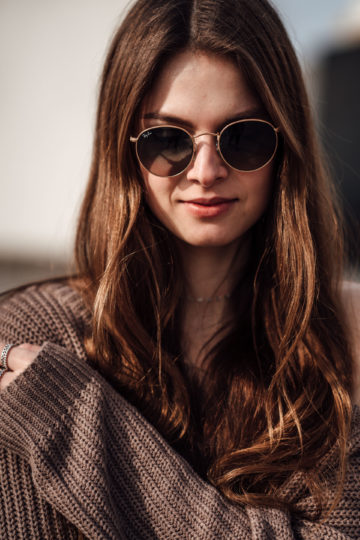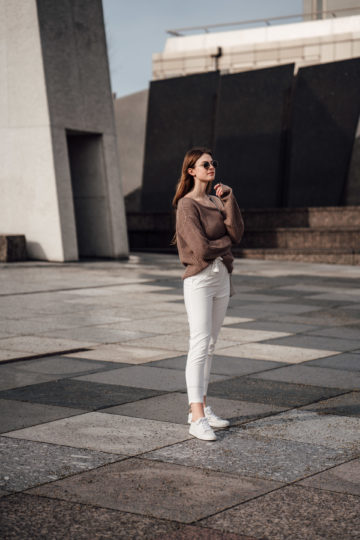 *PR Samples enthalten – Missguided pants || Missguided sweater || Reebok sneakers || Phillip Lim bag || Ray Ban sunglasses