Since the weather is getting better here in Berlin it is so much more fun shooting new outfits for you. I'm really tired of dressing for colder days, so it's really hard to decide what to wear and shoot on these days. But it's the other way around, when it's sunny and warm outside: I just can't decide what to wear and shoot first. I have so many different looks in mind I wanna share with you and this one is one of them:
Longline Dip Back Vest With Wrap Front
I really like this trend, I think it's just made for tall girls, isn't it? 🙂 What I like best about the Longline Dip Back Vest With Wrap Front from Asos is the wrap style cropped front and the extreme longline cut. It's not only chic but a nice variation as well, because it is not one of those simple shirts or tops we usually buy, when we're looking for a chic garment. Maybe it is a little bit more "saucy", but usually the front doesn't fit that wide open (it's probably because I don't have a cup size A..). But I like it anyway. 🙂
Black and Grey Outfit
How I combined my new shirt? I chose a simple black and grey combination composed of grey jeans from Subdued and black High Heels from River Island. I added a few golden jewels to top this whole look off and make it a bit more interesting as it already is. What do you think about it?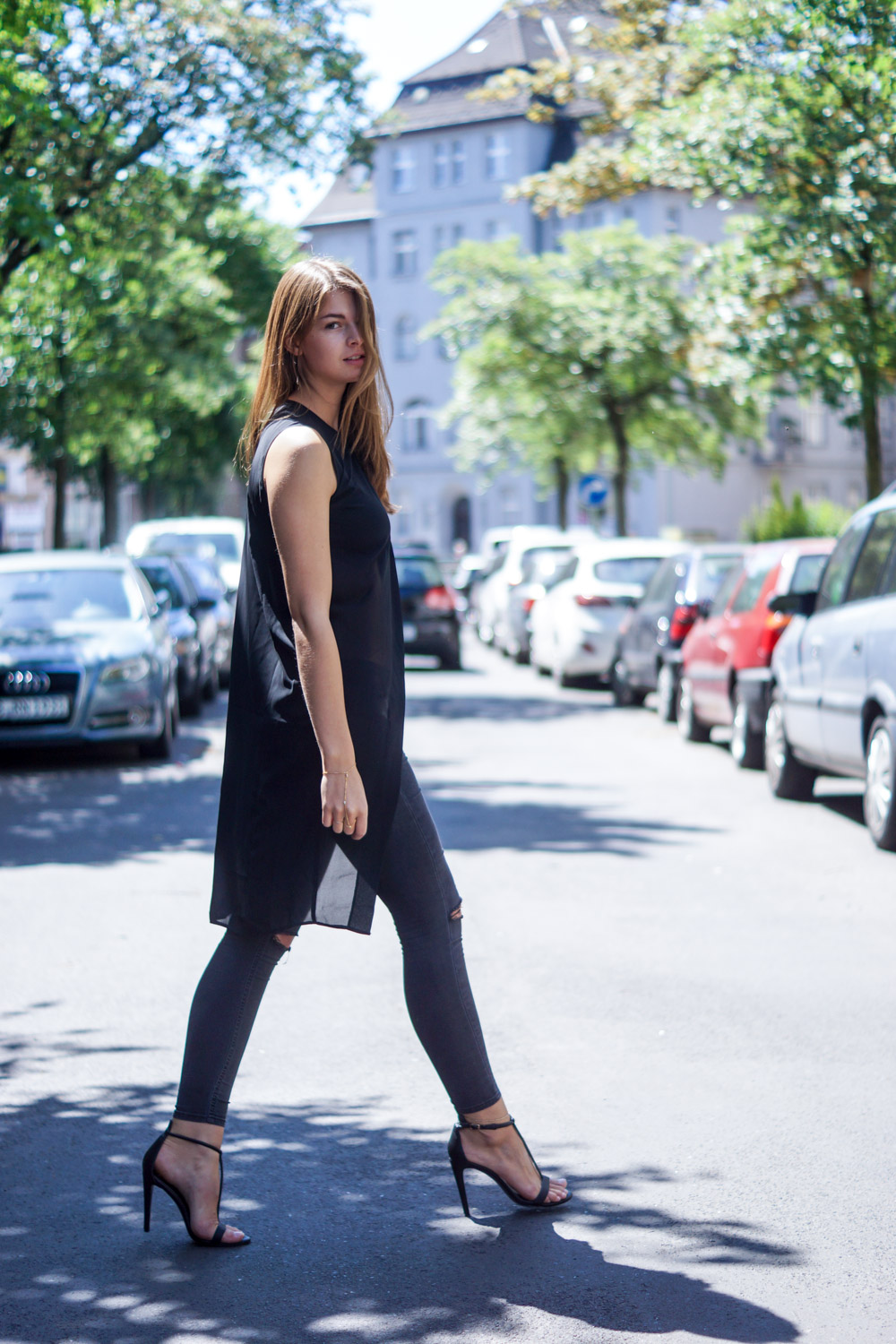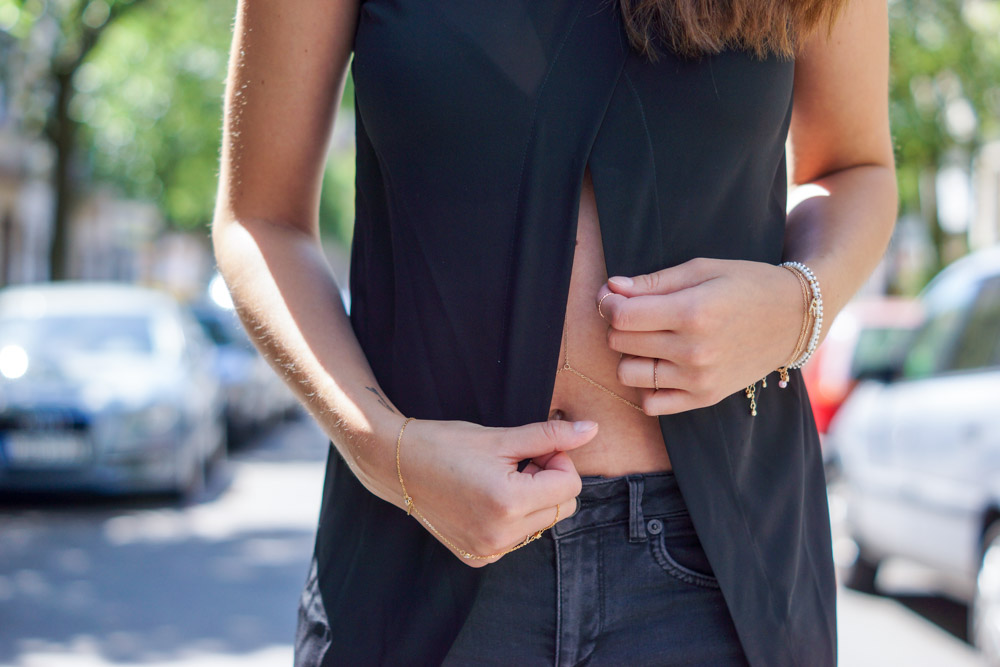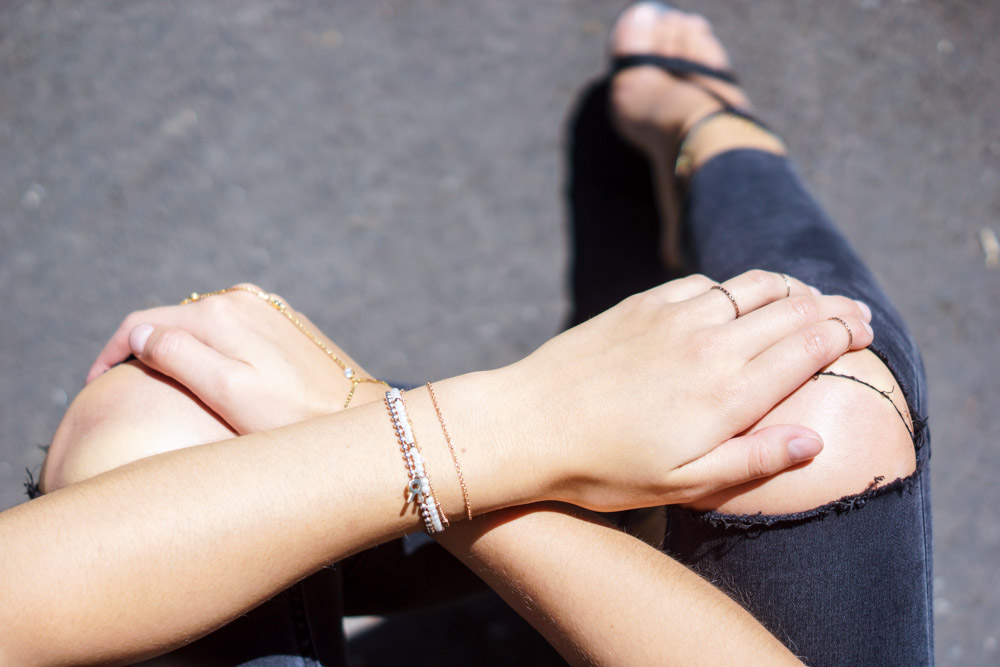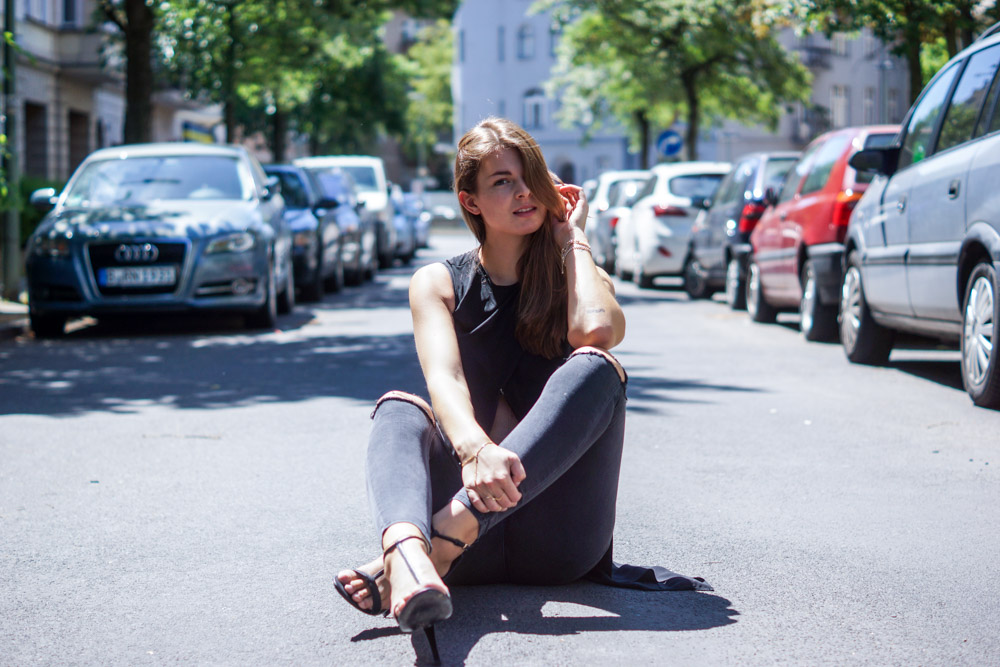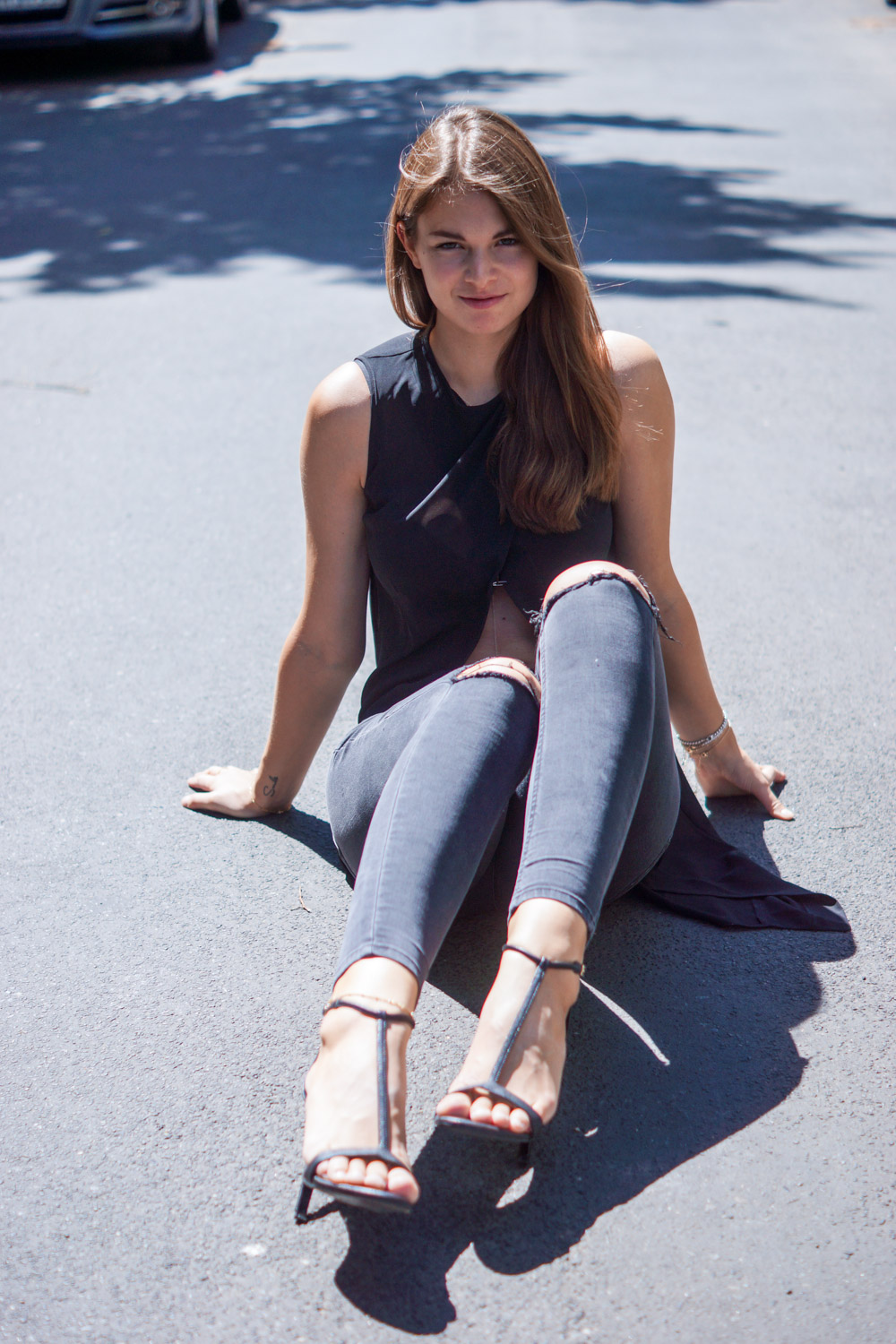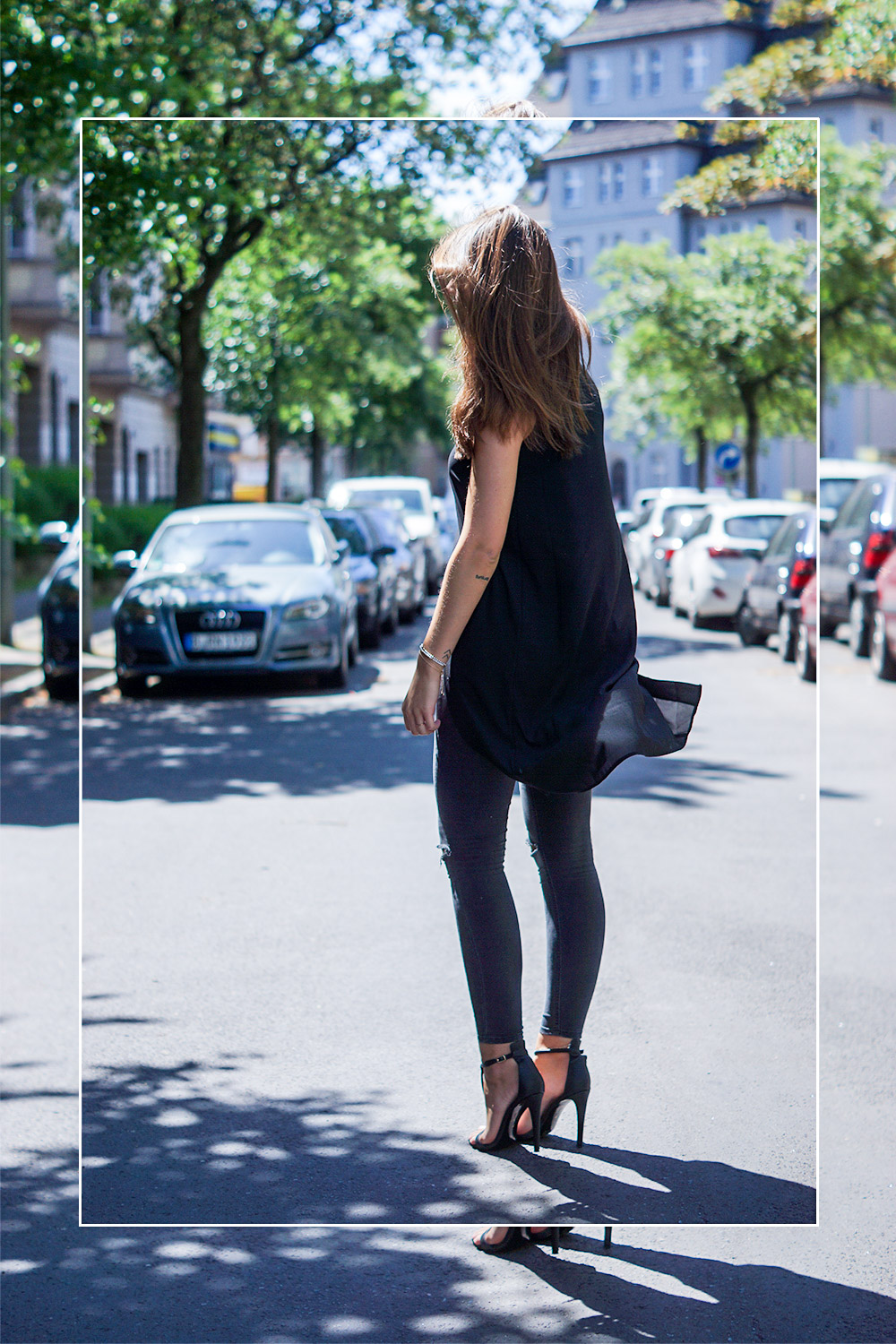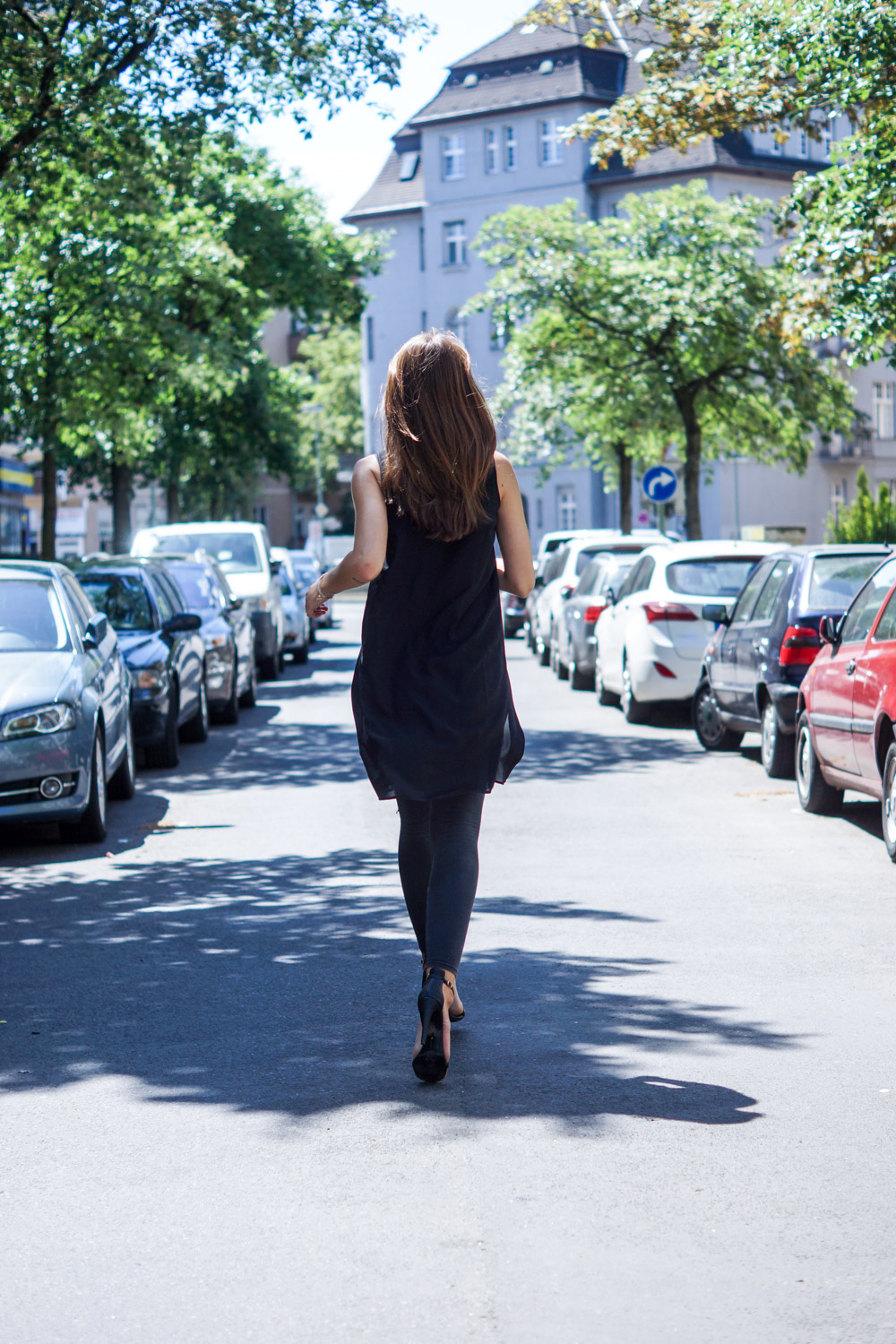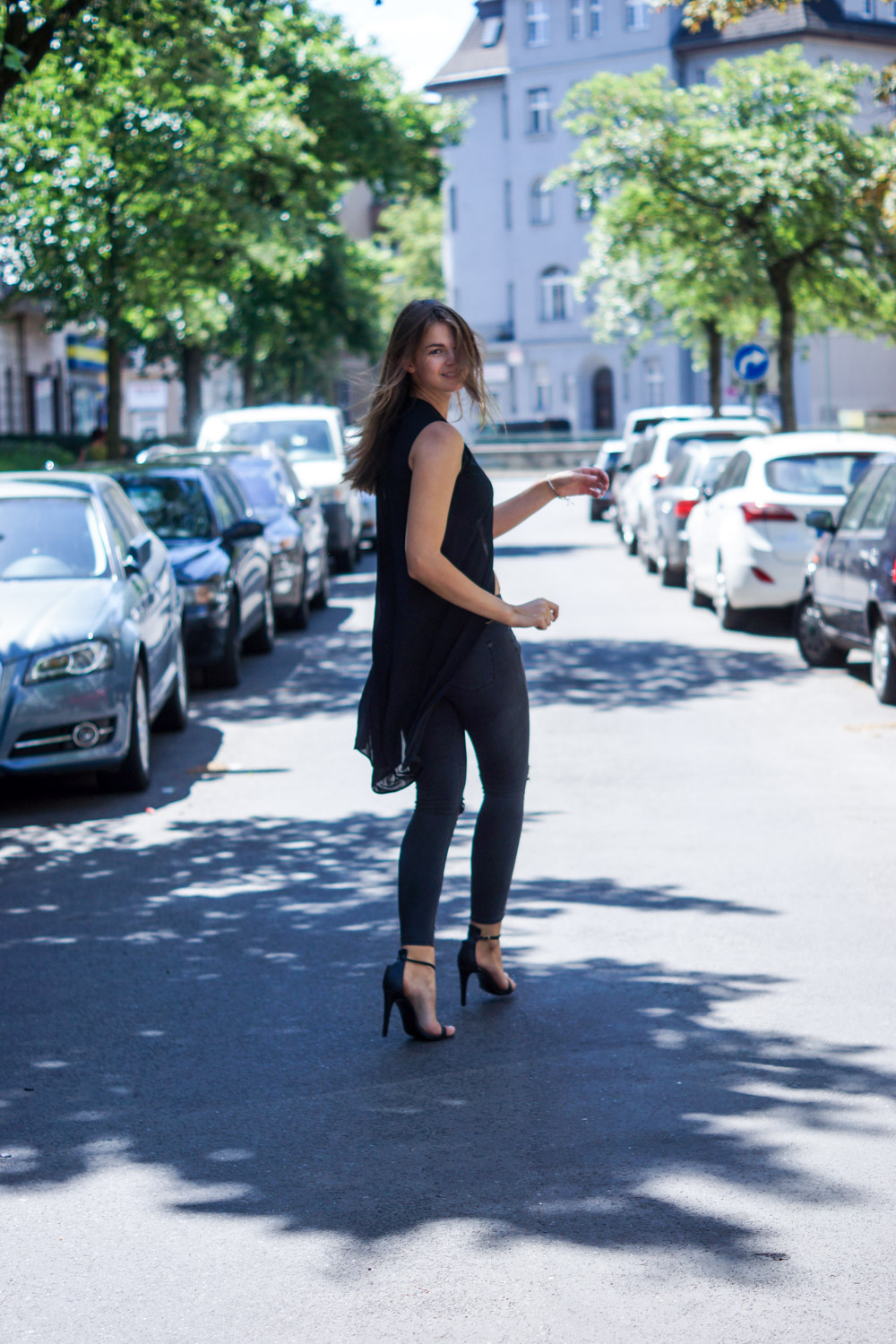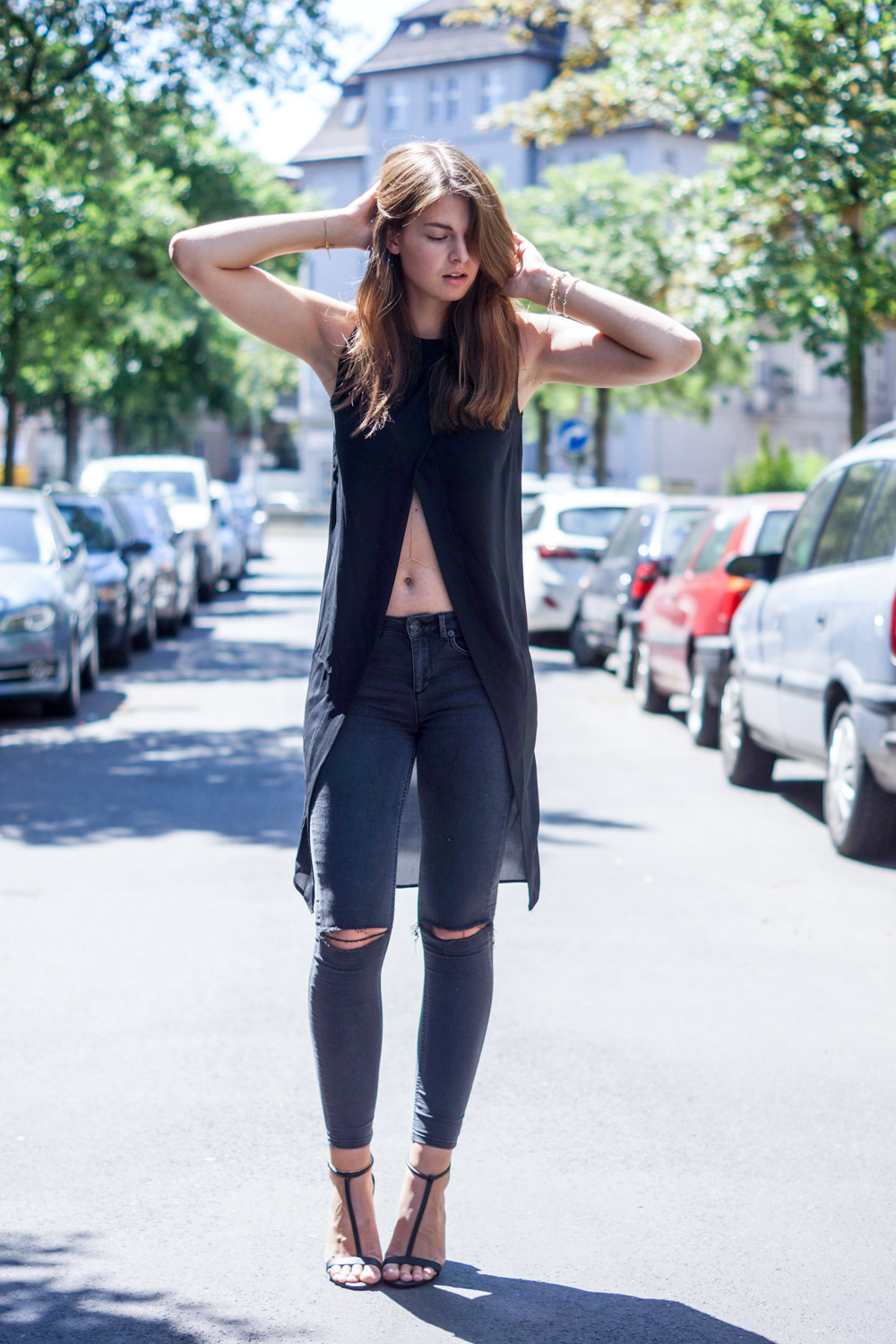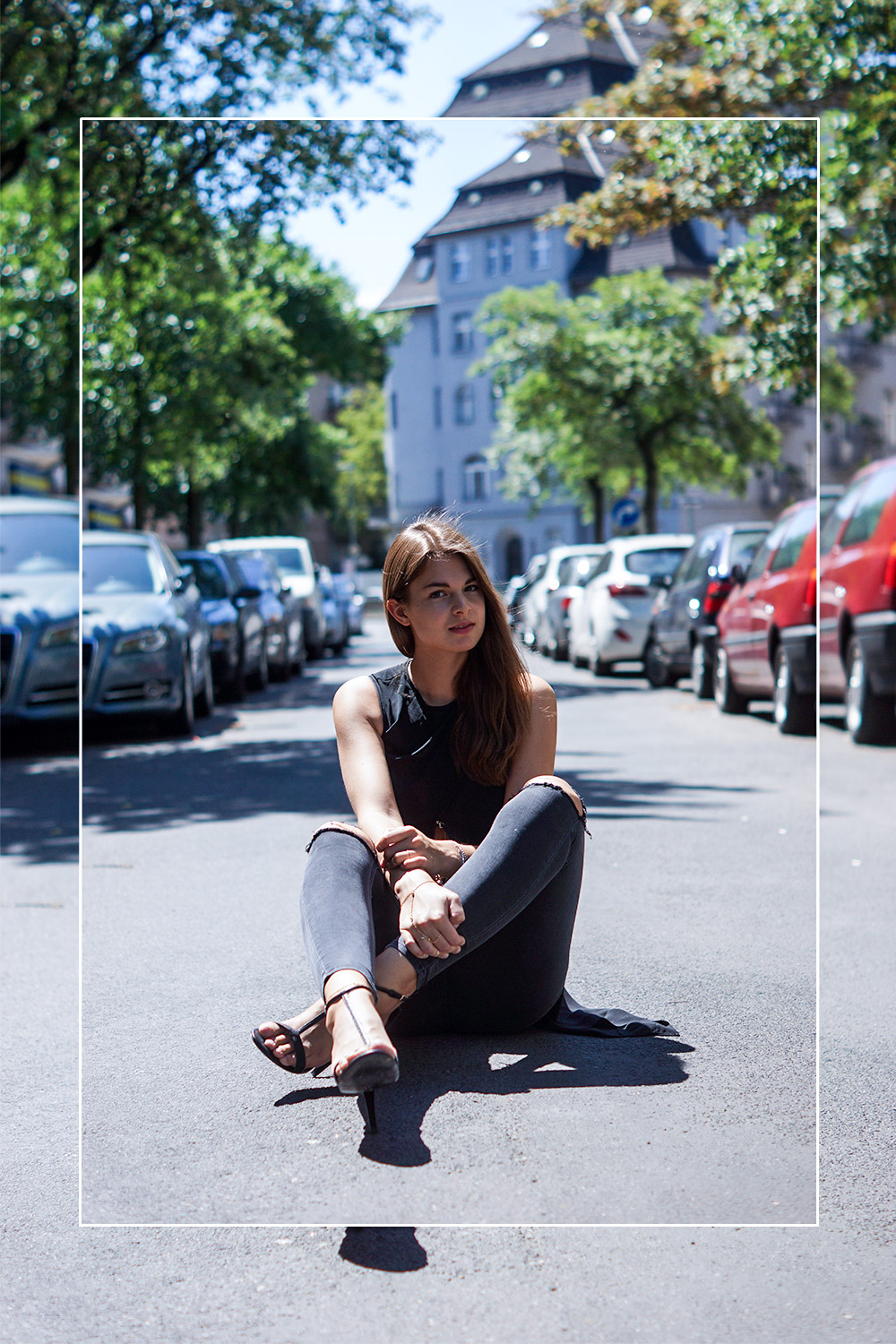 SHOP THE LOOK // SIMILAR CLOTHES