Sunday Funday! What are your plans for today? Whatever you're up to today, here is another outfit to start your day with and hopefully to inspire you for today's look. Enjoy! 🙂
Chic Rich & Royal Outfit
Rich & Royal might be well-known for their denim and leather styles. Well, that's what I used to have in mind when I was thinking about this label. But Rich & Royal has so much more to offer. Since I showed you a denim & leather outfit the last time, I decided to show the very reverse this time: a chic Rich & Royal outfit.
Summer Look: All White
I'll definitely wear more white garments this summer and this all white summer look is the first one of this season I'm sharing with you. I'm totally in love with this white all over look. It's not only chic, but super comfortable. I was looking for pants like the ones I'm wearing hear for a while, but it was really hard to find one with a shade of white I actually like. I didn't want a cold one. This white, called 'pearl white' is exactly what I was looking for. 🙂 Do you prefer cold or warm shades of white?
When you're combining a all white outfit you should always try to combine the same shade of white or at least a similar one, because it usually doesn't look when you combine a warm and a cold tone together.. Rich & Royal has several white garments, but not all of them are 'pearl white' and even the ones that are 'pearl white' are not all the same, because the colour can vary – it all depends on the fabric. But luckily this amazing top has the same tone. What I like best about it? The mix of lace and mesh details. 🙂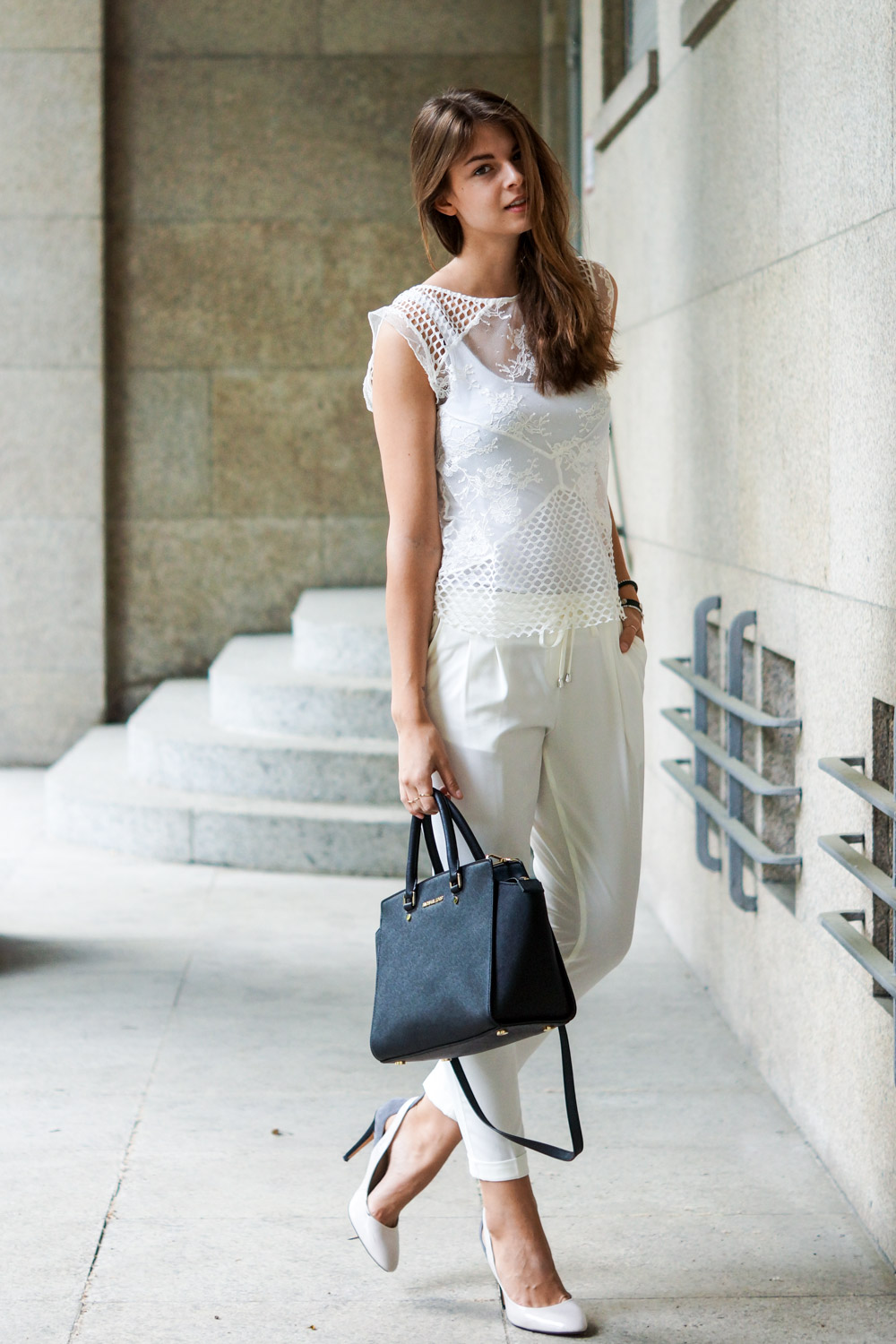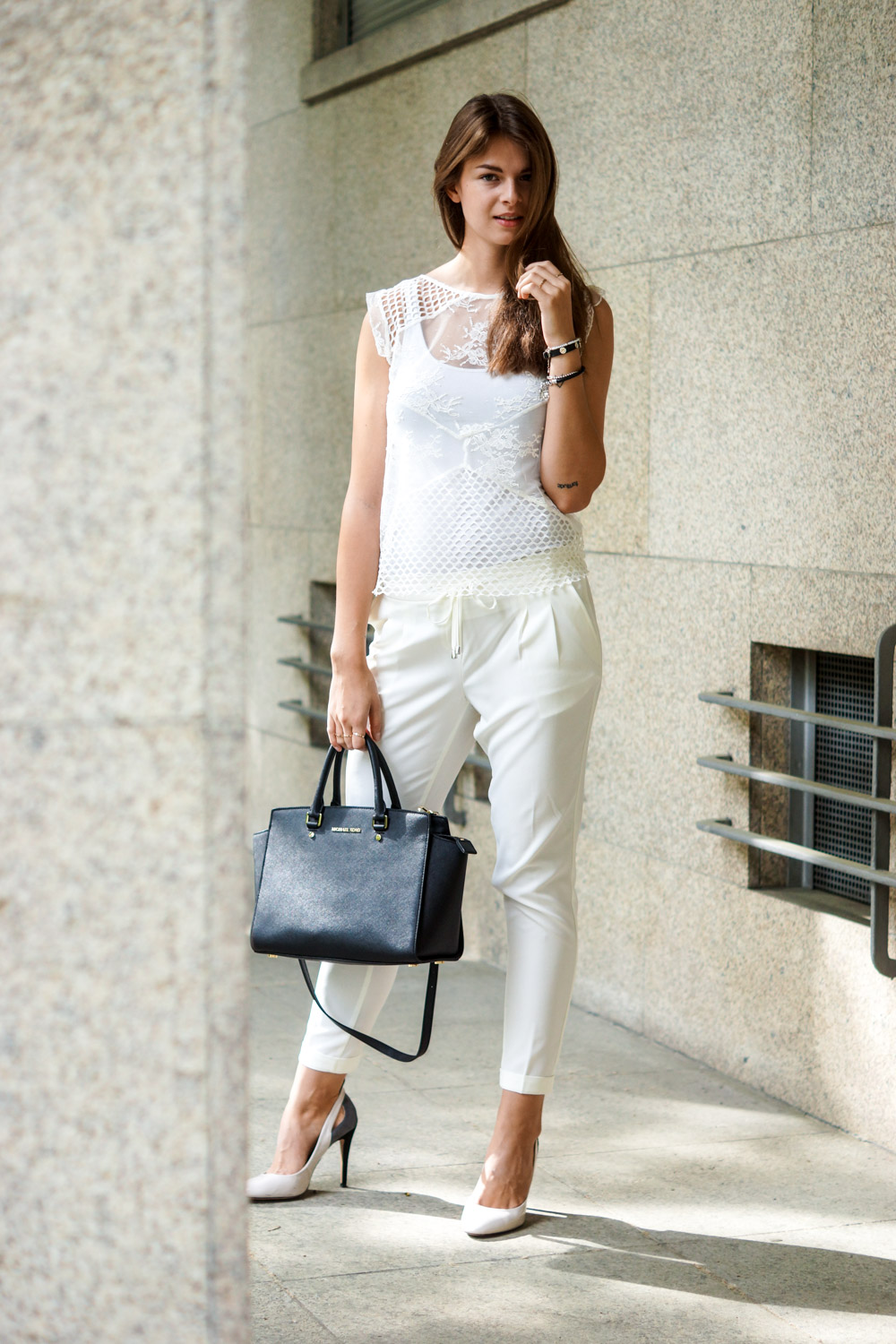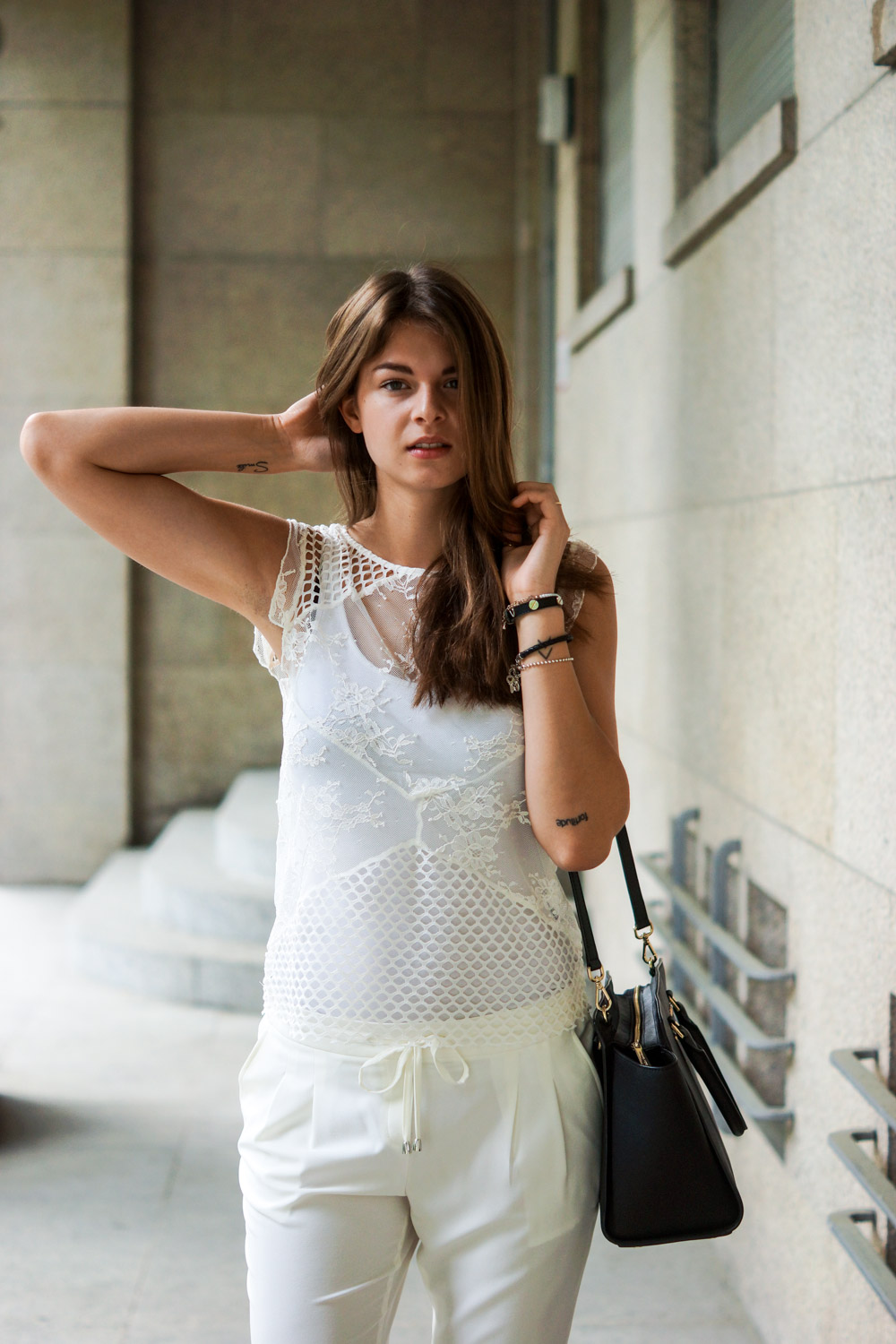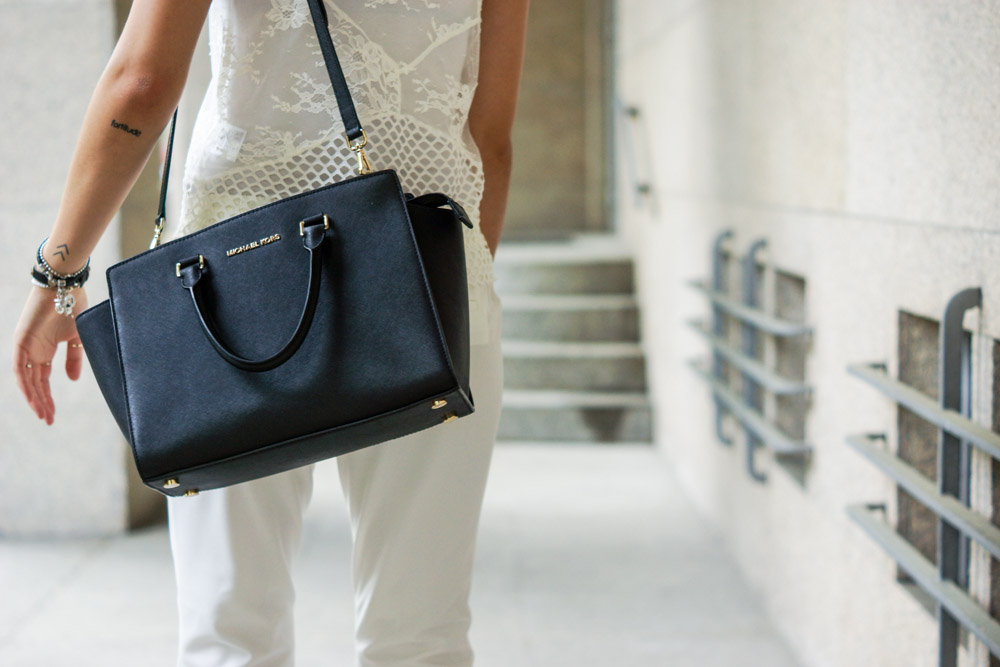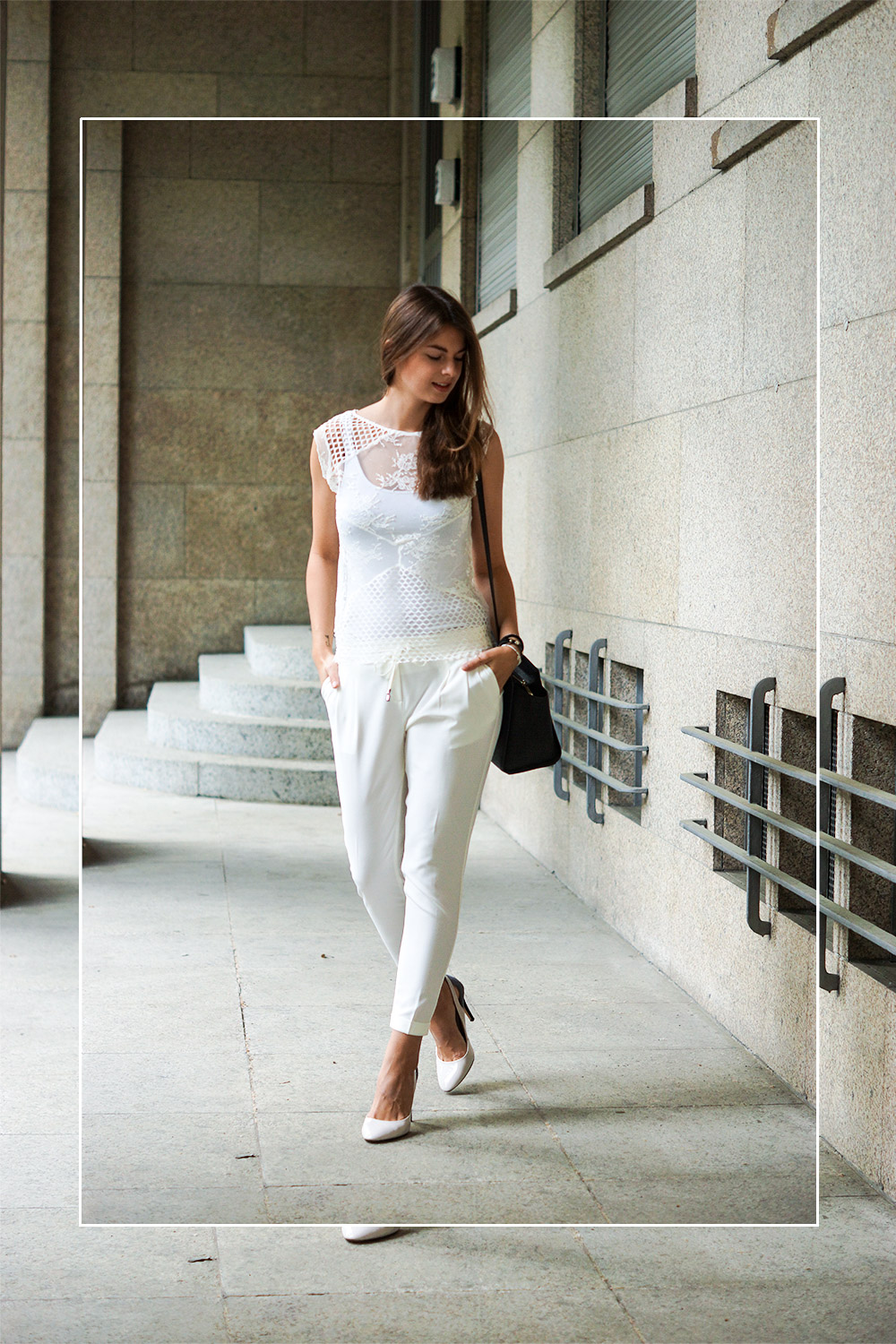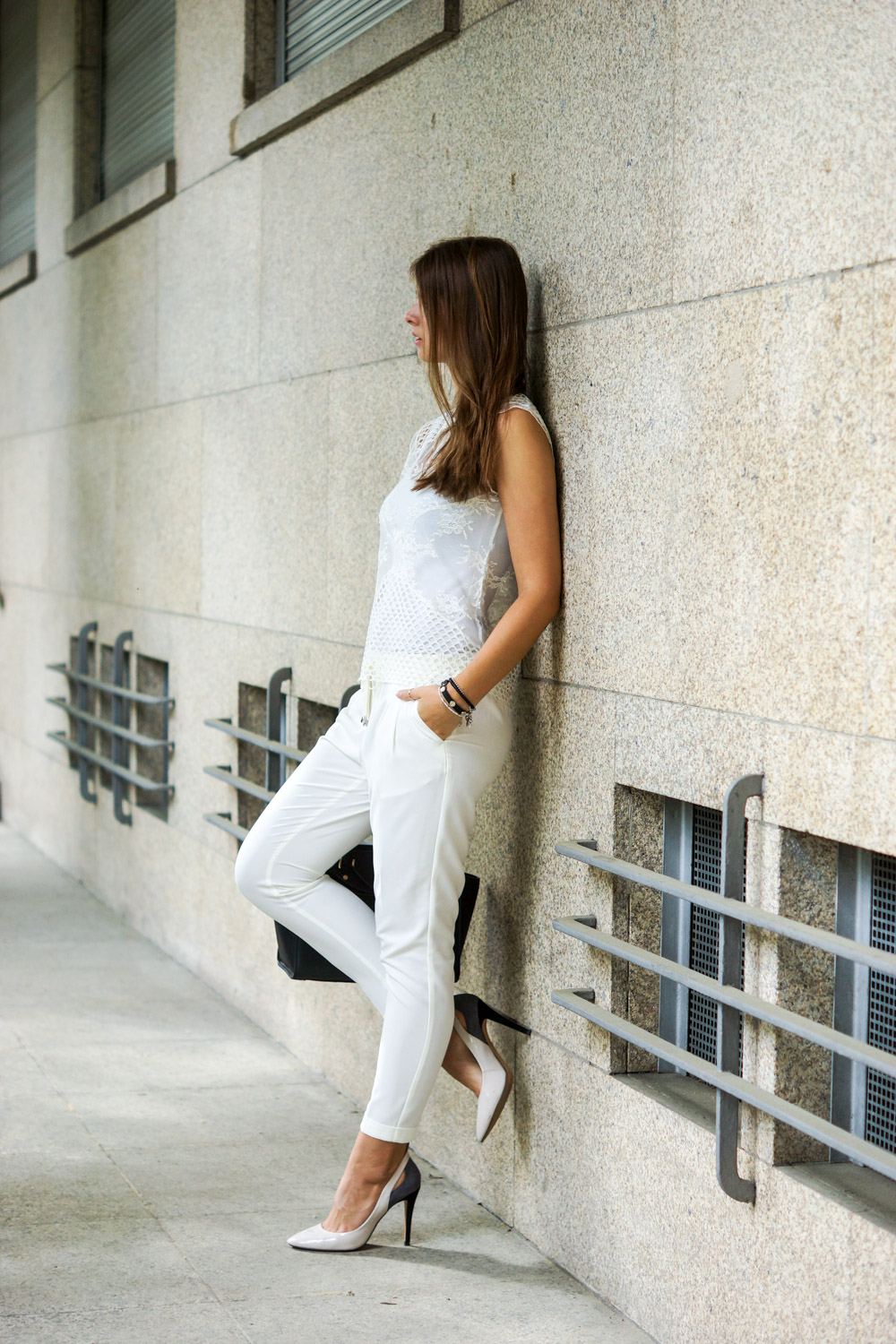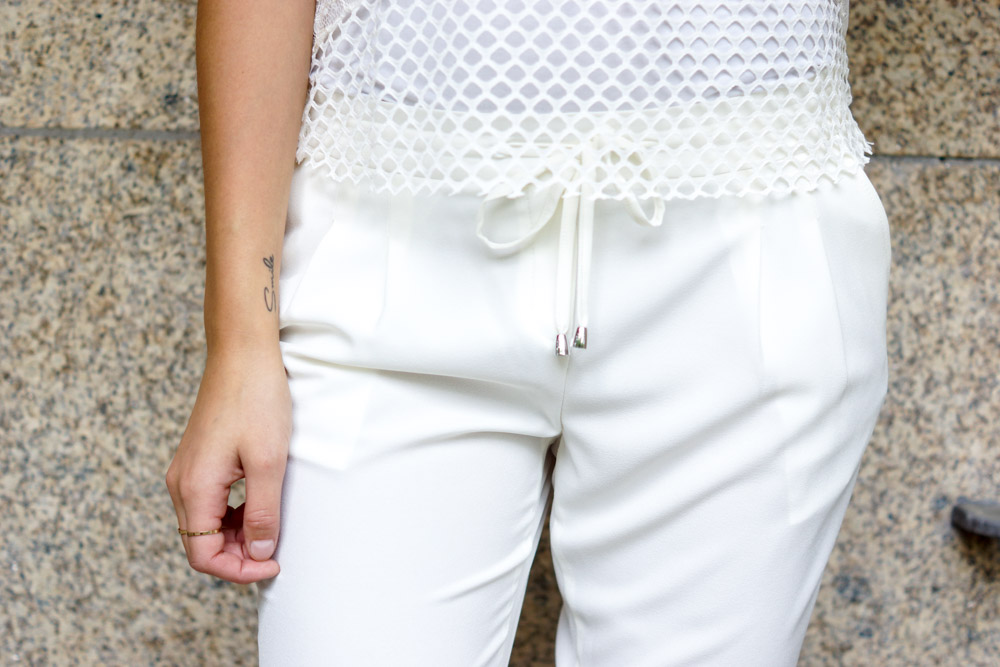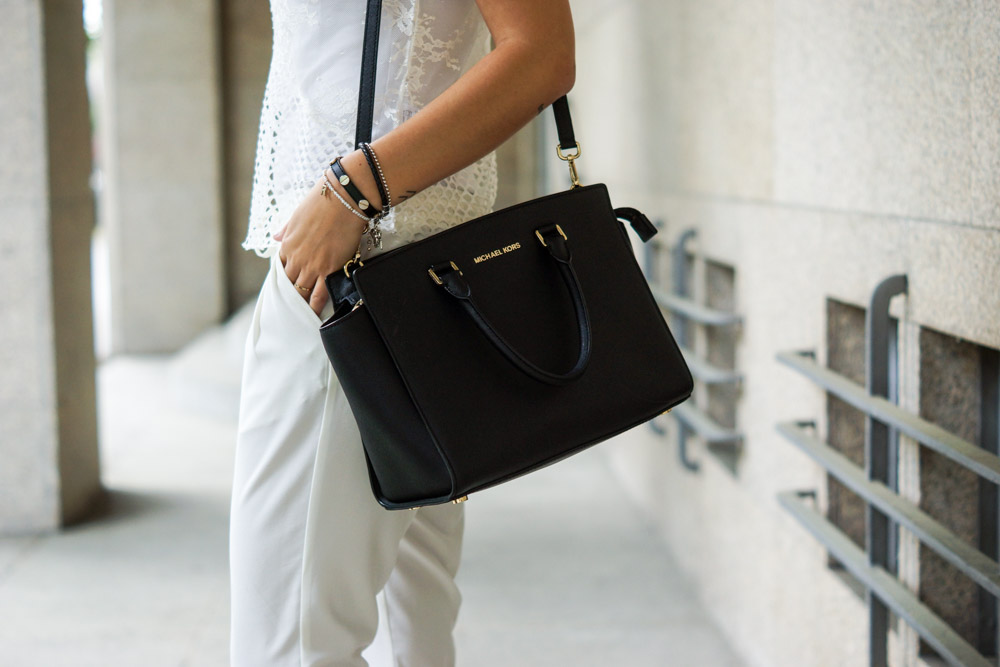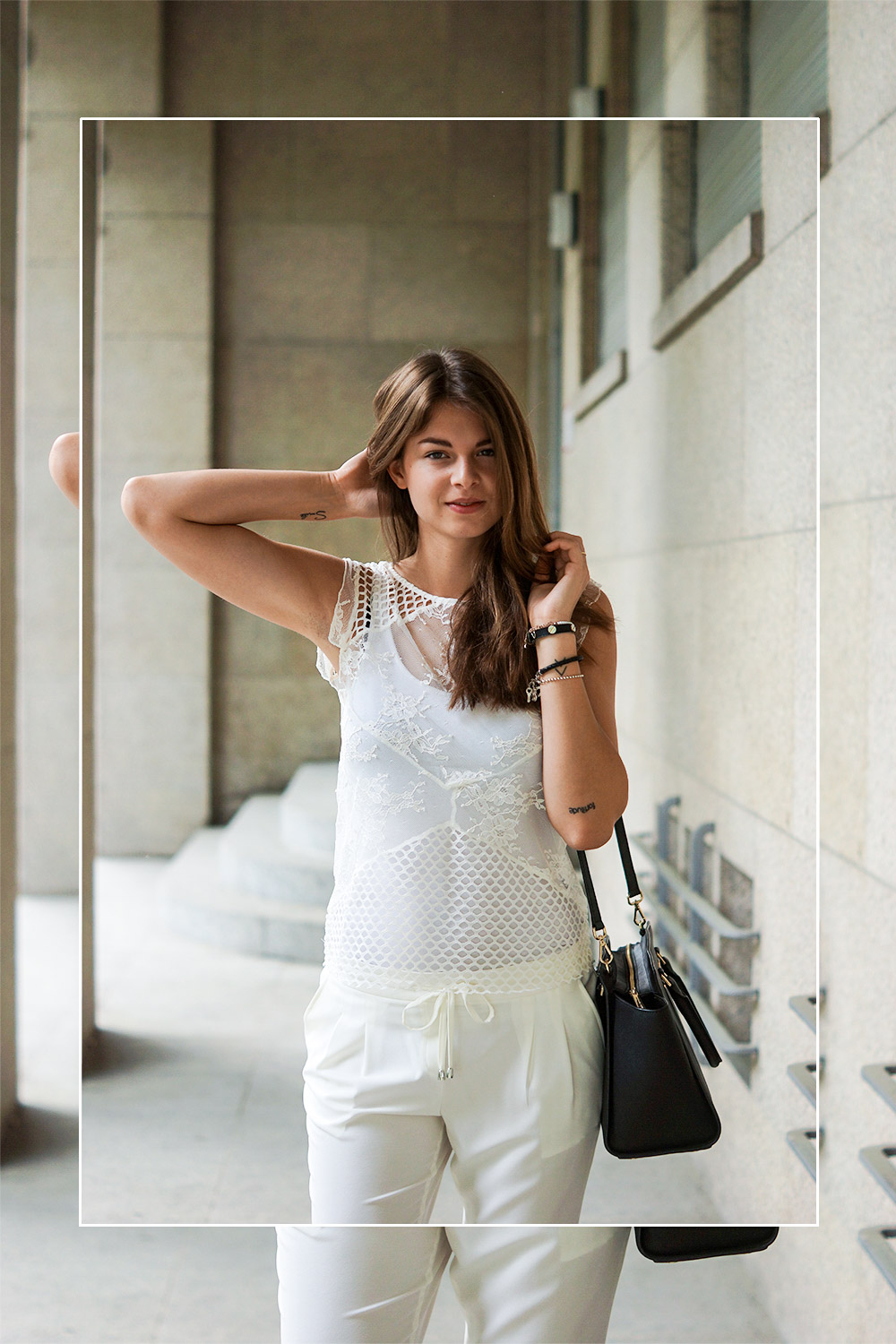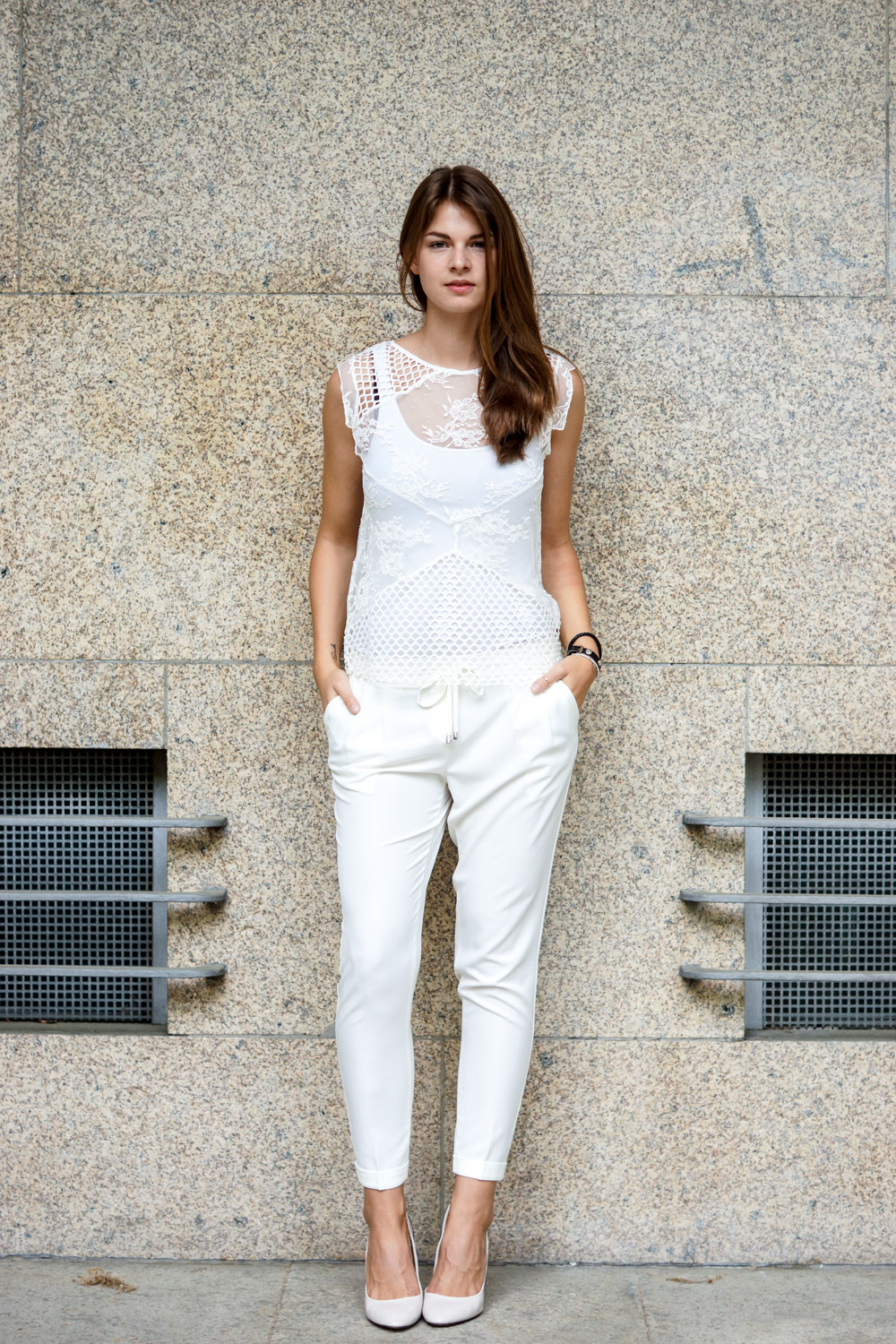 SHOP THE LOOK // SIMILAR CLOTHES
In collaboration with Rich & Royal