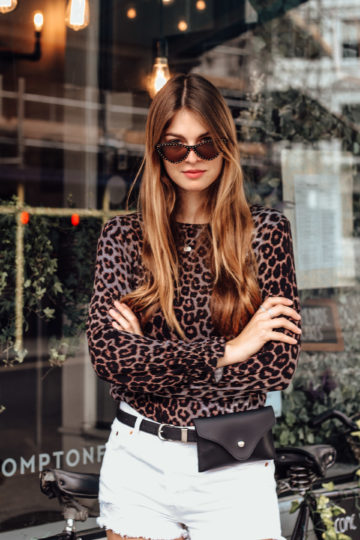 I am finally coming to an end with all my outfits from London. Today I am sharing one last look with you guys, and next week I will start sharing content from New York, and I know, you guys have been waiting for it 🙂 But I also know, that you will like the London outfit I am sharing with you today, because I got quite good feedback on Instagram when I shared it in my IG Story. It is an outfit you can wear on a colder summer day when it's not 35°C outside, but still between 20 and 25°C such as the outfit I shared on Wednesday. By the way, have you already seen this look? If not, you can find all outfits in "Fashion Looks".
But back to the outfit from London, I want to share today. I was wearing this look on a quite busy day. It was a bit gloomy in the morning and didn't seem to be super warm. And this outfit turned out to be the perfect choice as it were only 22°C outside that morning.
Summer combination: white denim and leo print
As you might know, I do love wearing white in summer – especially when I am tanned. And you also know that I am addicted to leo print at the moment. I got so many leo print clothes from skirts over dresses to tops, and I also had to bring a couple of pieces with me to London. I already shared an outfit in which I combined my leo print skirt, and in today's outfit post I am showing you how I combined a leo print shirt on that gloomy day in London.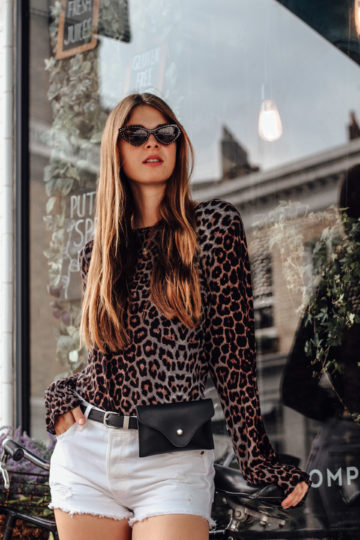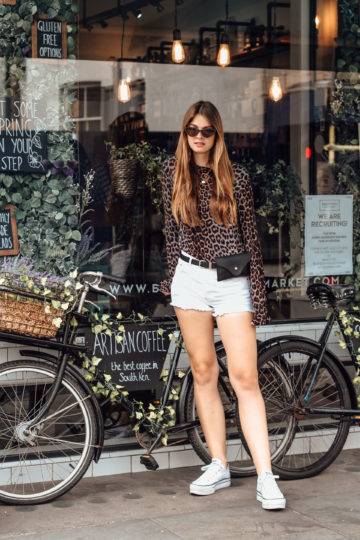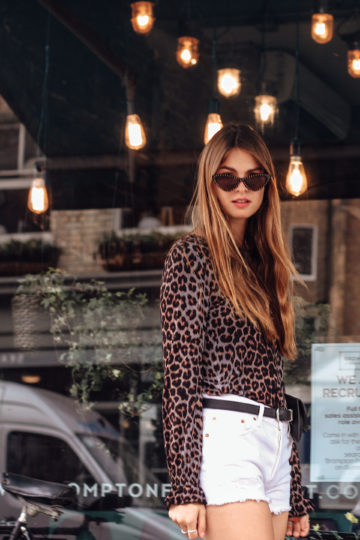 As I just talked about those two favourites of mine, it is obvious that I went for a combination of both. I combined a pair of white denim shorts with a leo print shirt. I do like both by themselves, but the combination is even better, don't you think? And I didn't have to add a lot of details to this looks. All I was wearing was a pair of white platform sneakers, a black belt bag, a pair of sunglasses and a few pieces of jewellery and that's it.
Of course, you could also wear a different pair of shoes and a bag, and when it's colder, you could add a jacket such as a white denim jacket. And when it gets too cold for shorts, you can wear a pair of white jeans instead, and it still would be a super cool outfit. The combination of white and leo print can be worn all year round even though I prefer it in summer and autumn. I like it better to wear white clothes with tanned skin, and in winter and spring we are usually not yet tanned, are we?
Leave me a comment and let me know how you like this outfit combination. Also, please let me know which one of my London outfits is your favourite. 🙂 Soon, I am also publishing a Lookbook from London on Youtube, so stay tuned for that as well. xx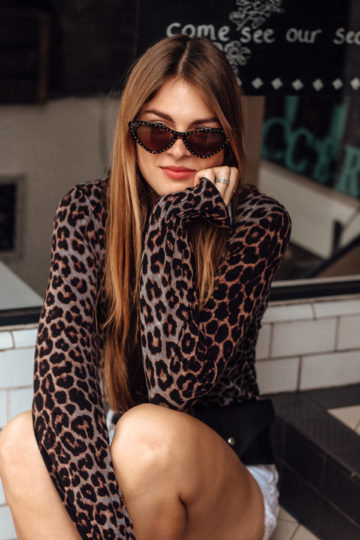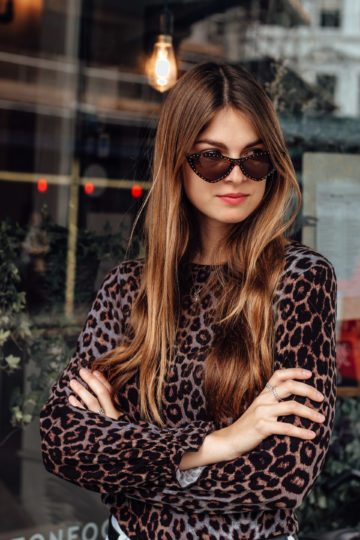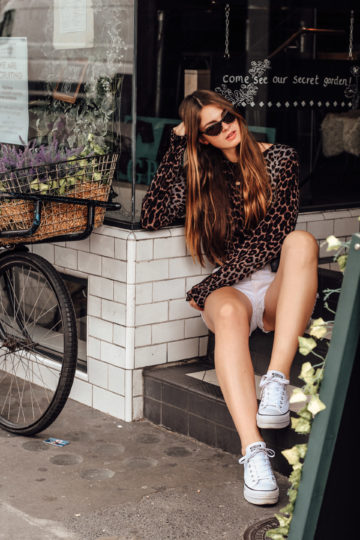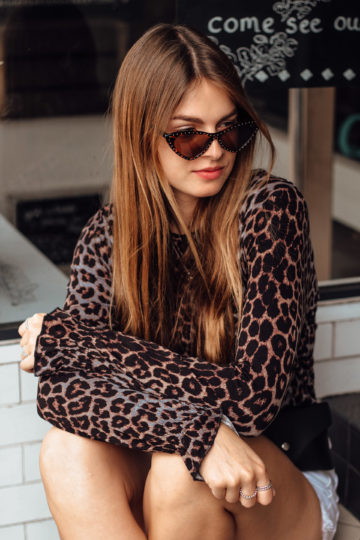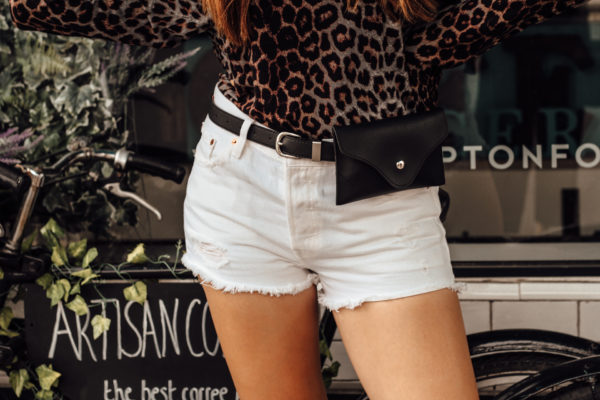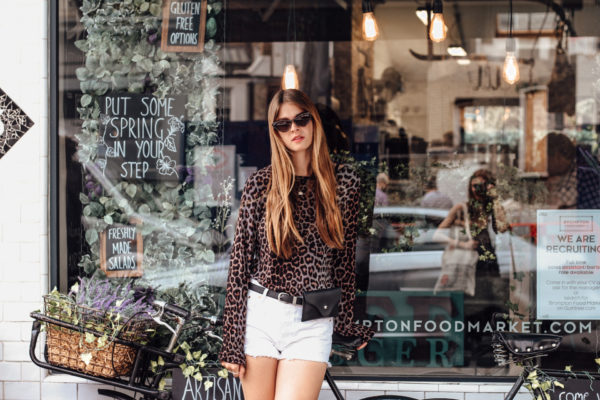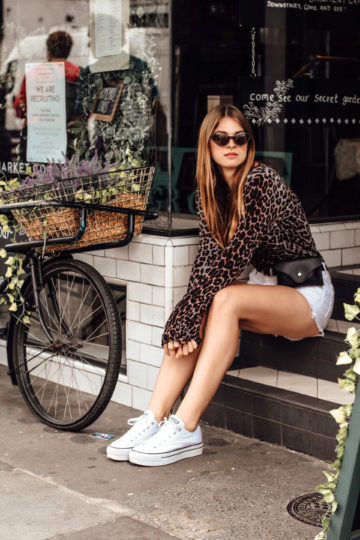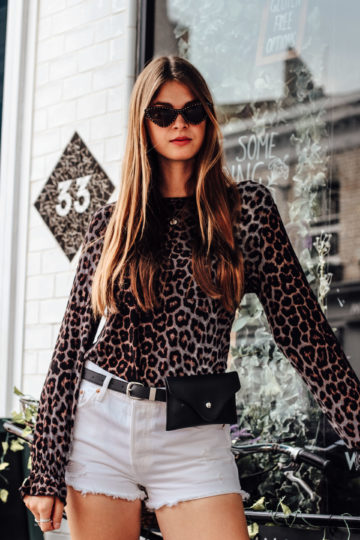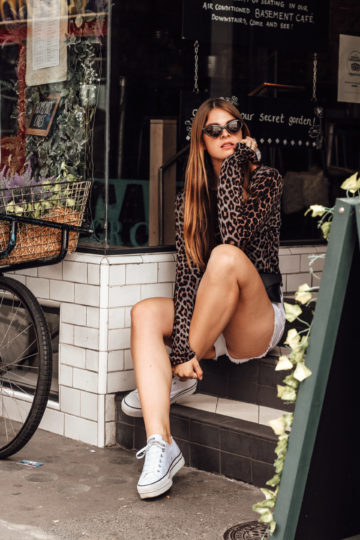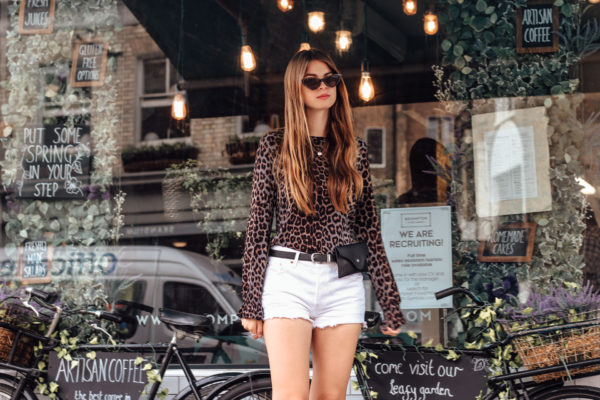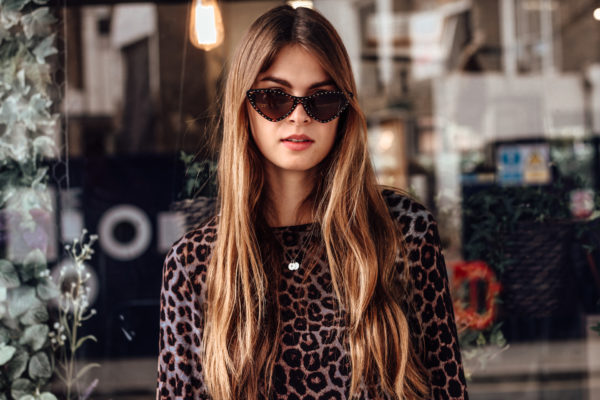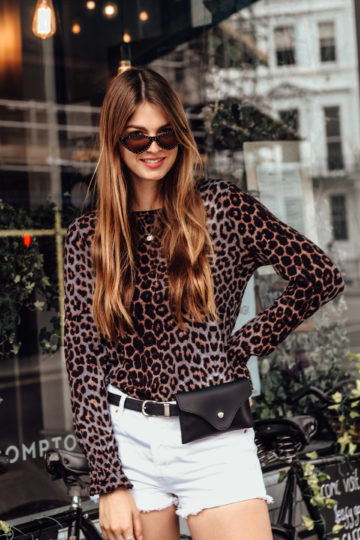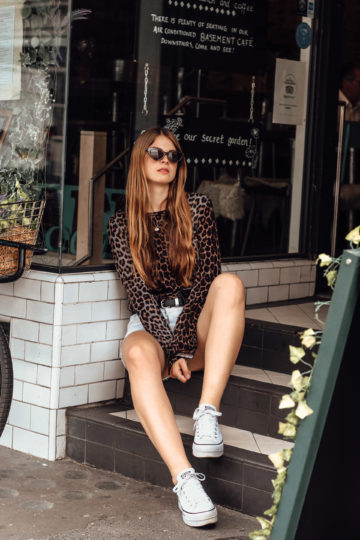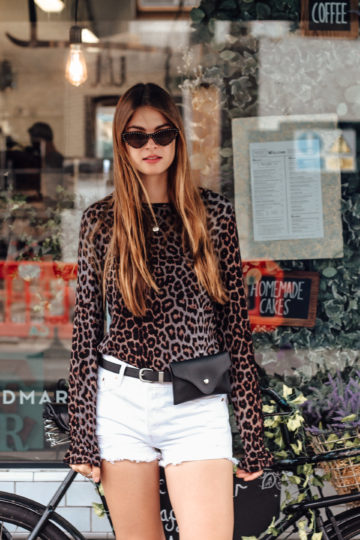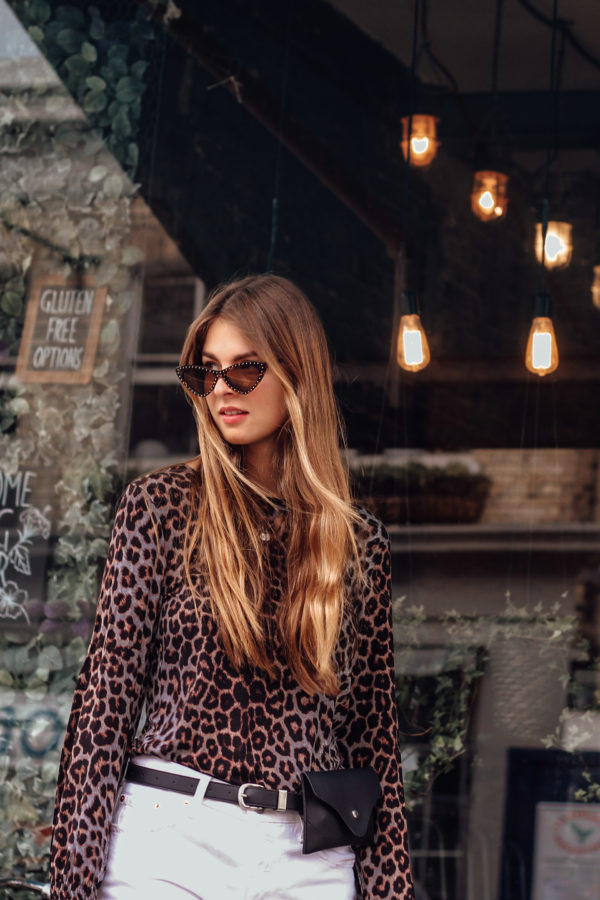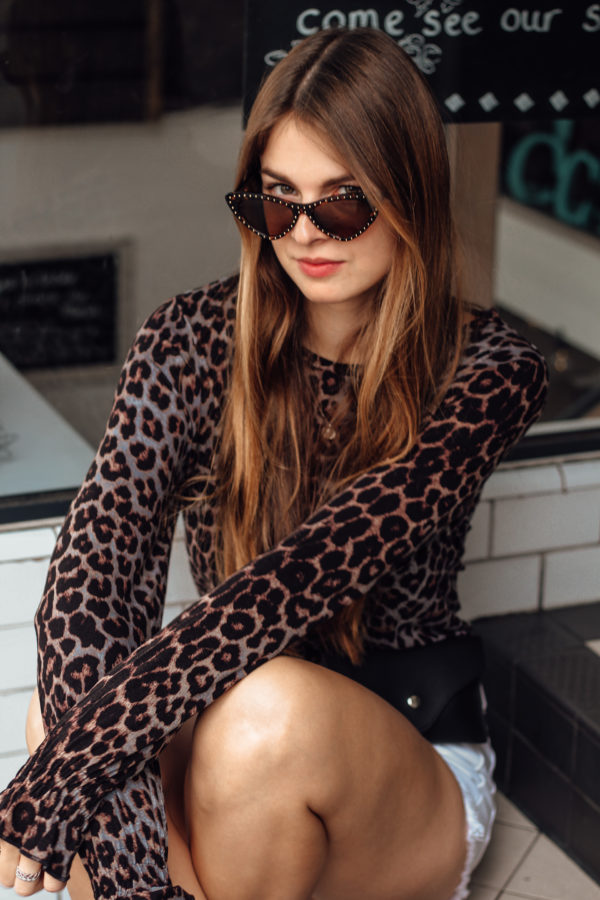 *Ad, brands named – minimum shirt || Levi's shorts || Molly Bracken belt bag || Converse shoes || Na-kd sunglasses