Happy Wednesday guys! I am back from New York, but before I share the first outfit pictures from there, I want to finish off with the last two outfits from London. As you already know, I was quite productive when I was in London and took plenty of outfit pictures, and as I've only managed to share two to three new outfit posts a week so far, I still have these two outfits left.
Both outfits are summer looks, but they are actually not entirely suitable for the weather we are currently having in Germany (and I also had in New York). But it's supposed to get a little bit colder at the end of the week, and maybe these two London outfits will be an inspiration for these colder summer days.
Combining my floral midi dress with ugly sneakers
Somebody take these shoes and put them somewhere far away from me because I am wearing them way too often. I hope you aren't bored yet, because you're going to see a lot more outfits with these ugly sneakers as I also brought them with me to New York. The good news is, I won't bring them with me to Hong Kong and Bali. So once I am done with sharing all the outfits from London and New York you won't see them here on the blog for a whole month – at least.
Don't get me wrong, I LOVE these sneakers, but I feel as if I am wearing them a bit too often. I just hope you aren't bored yet and will enjoy seeing all the outfit details as it is one of my favourite outfits from London.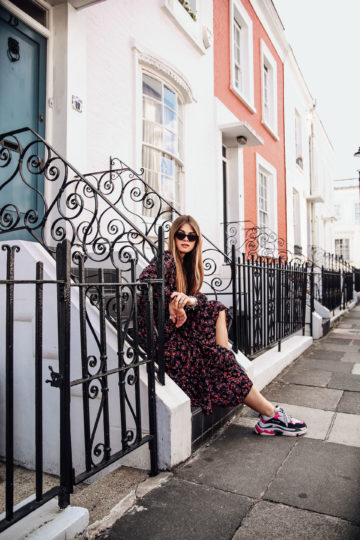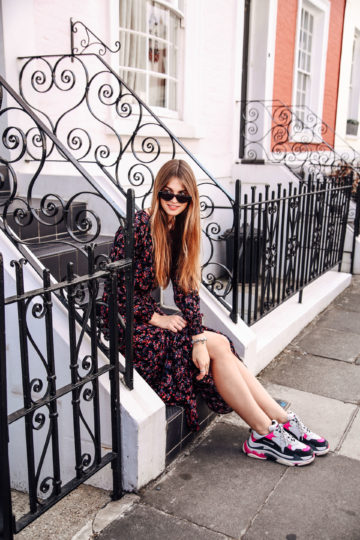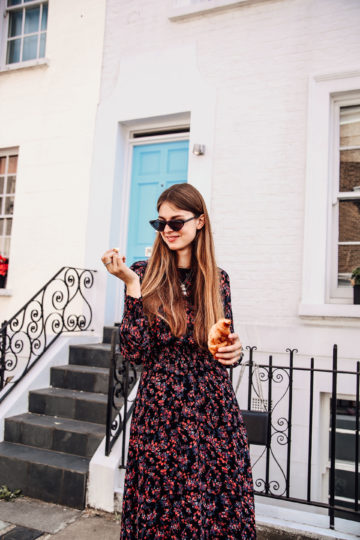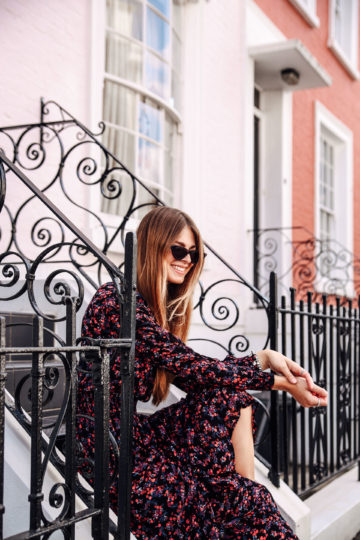 I first wanted to combine my floral midi dress with my platform sneakers from Converse as they are a bit more simple and not as bold as my ugly sneakers from Balenciaga. But then I liked the contrast of the floral print and those chunky sneakers, and I wanted to give this look a try. And what can I say, I do like it a lot even though I know, that a lot of you won't like it. Of course, you could always change the ugly sneakers into a pair of simple white or black sneakers, high heels, black boots or some cute sandals. That's up to; all those shoes would work with a midi dress like this one. The asymmetric cut is very flattering and makes it possible to combine the dress with almost every kind of shoes. So when you are not sure whether you should get yourself a midi dress or not as you don't know, if it will suit you, try one with an asymmetric cut.
Wearing floral prints all year round
Since this dress can not only be worn in summer, but also in autumn, spring and maybe even winter, I wanted to add a comment about floral prints. I usually don't care about what's in fashion. When I like something, I will wear it no matter if it's a trend or not. Of course, I go with the trends as well. But once a trend is over, I would never stop wearing it, if I still like it. That's why I also would never not wear a floral print just because it isn't the season for floral prints. I think you can wear floral prints all year round no matter what season it is. I will most definitely wear this dress this autumn as well, and I also can't wait to style it in spring. Do you also have a print, style or piece of clothing you wear no matter what season it is and no matter if it's still in fashion or not?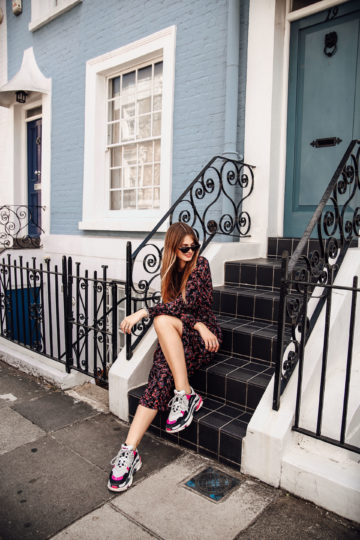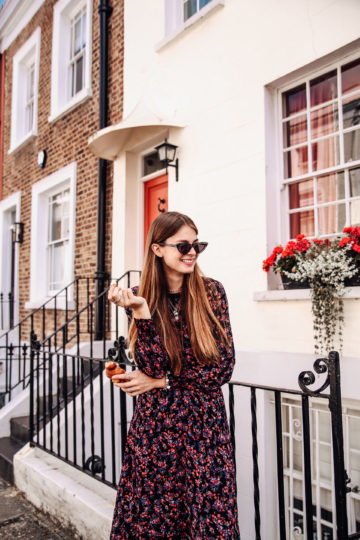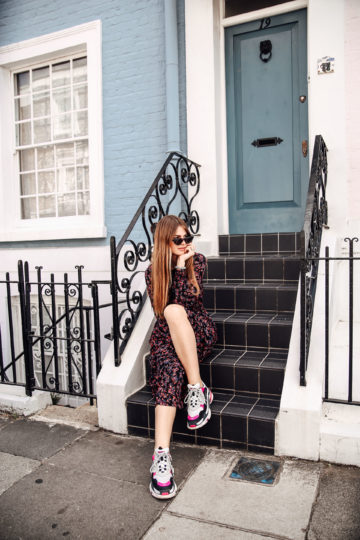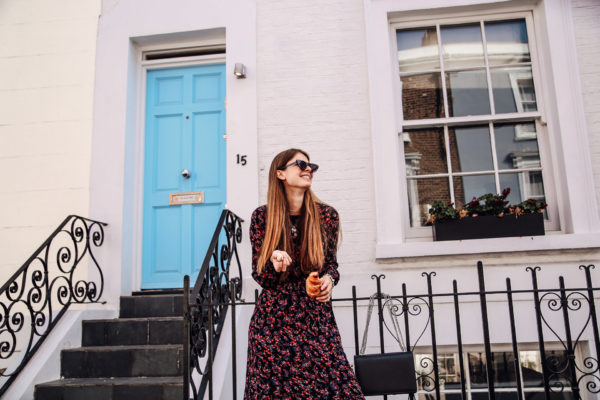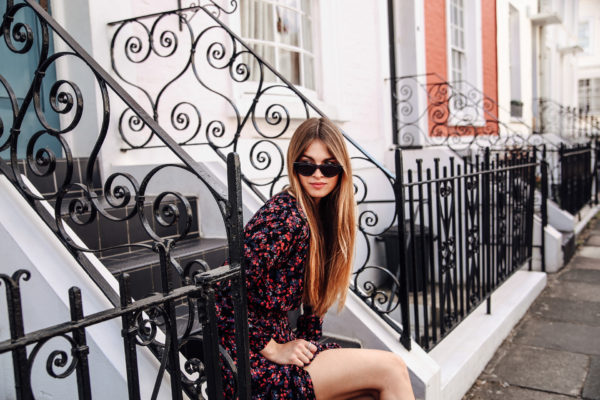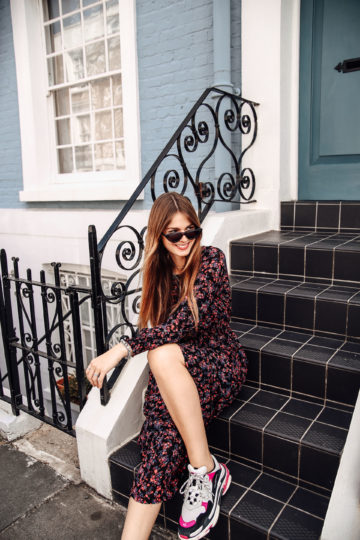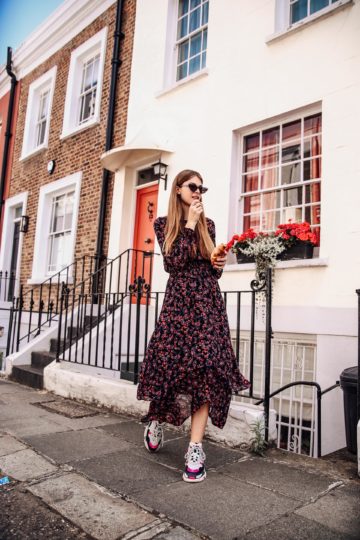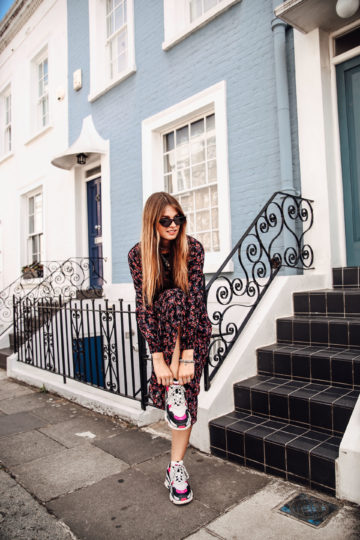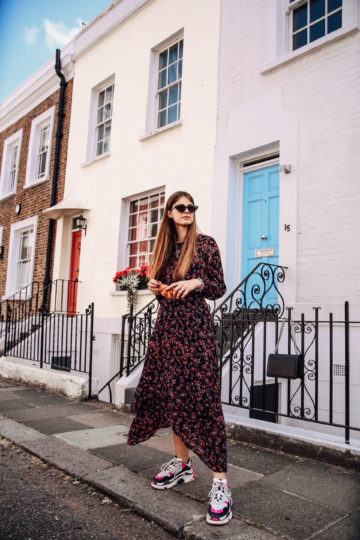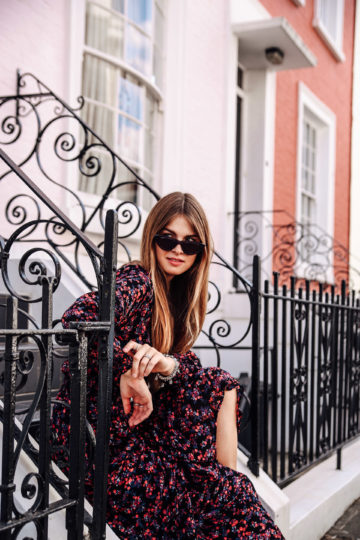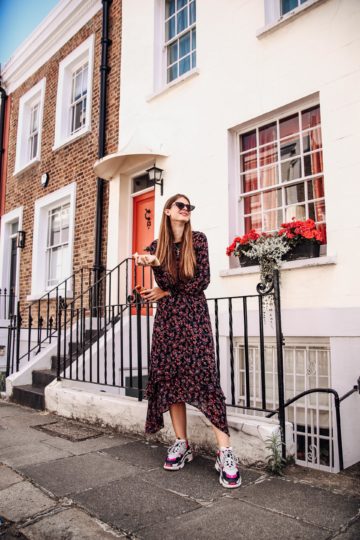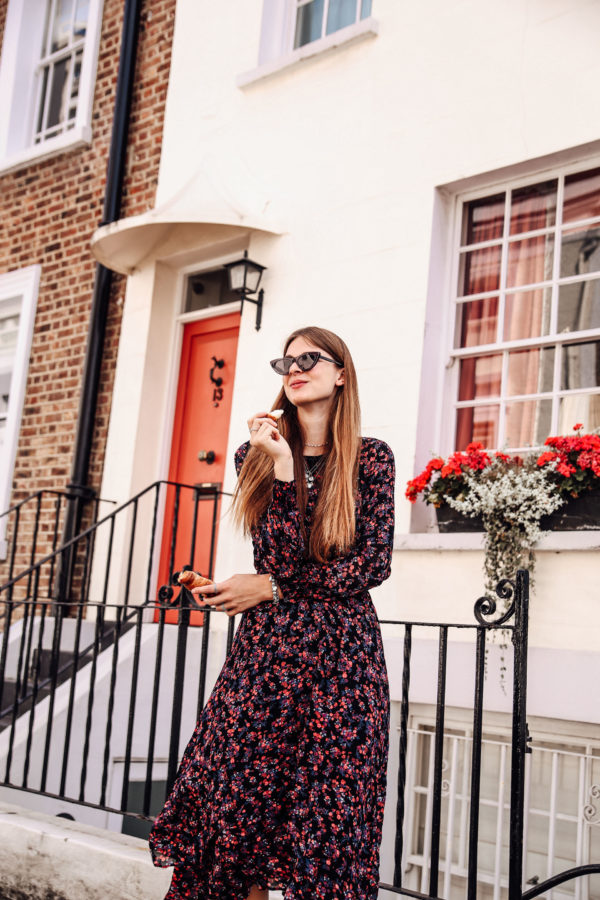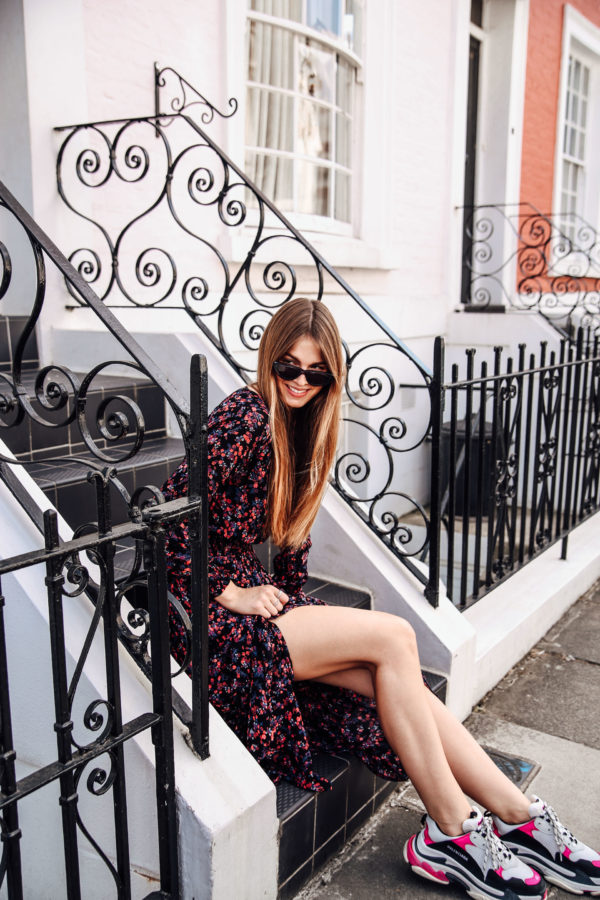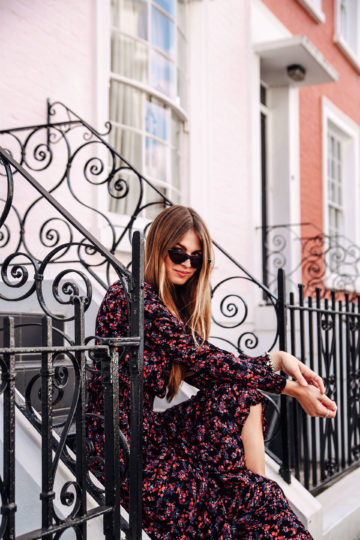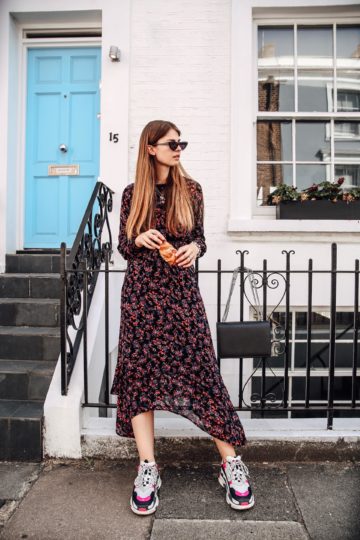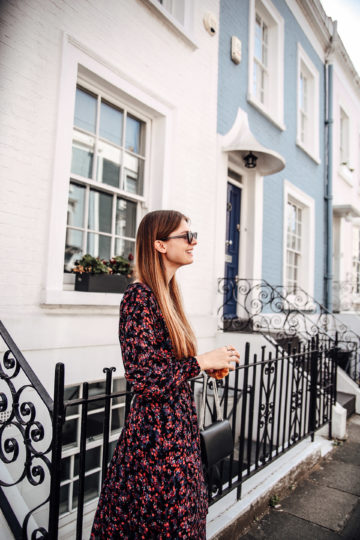 *Ad, brands named – VILA dress || Balenciaga sneakers || Agneel bag || Chimi sunglasses