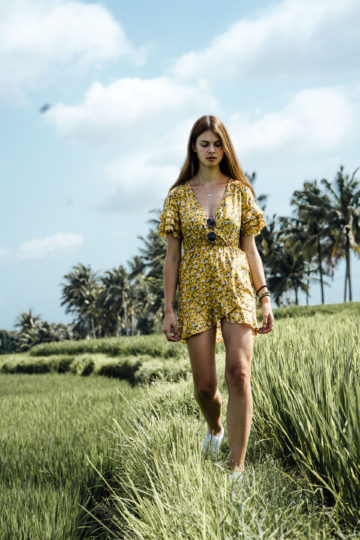 One of the things Bali is well-known for is the beautiful rice terraces, and I am sure, that you all would like to see them, don't you? It for sure was one of the top things on my "What I want to see and do in Bali"-list. I saw many pictures on Instagram, almost all of them tagged with the location of Tegallalang Rice Terrace. Of course, it always looks nice, and I am sure it is, but at the same time, I think it is very touristy. Don't get me wrong, I haven't been there, and therefore I haven't seen it and can't review it. But guess what? I didn't have to go there to see beautiful rice terraces in Bali. I didn't have to pay the entrance or wait in line with other tourists to get that one perfect shot. I didn't need any selfie stations as you can find them at Tegallalang Rice Terrace or similar touristy rice terraces.
Beautiful rice terraces can be found everywhere in Bali
The thing is, beautiful rice terraces can be found all over Bali, they are a dominant part of the scenery. While you are driving through the streets of Canggu, you will pass a lot of them. They are not the most beautiful ones I have seen here, but they are still nice. Especially during sunset, when the watered fields reflect the colorful sky – some of you might have seen the picture I shared on Instagram. If you haven't seen the picture on Instagram, make sure to head over to my account and have a look at it, it truly was a magical moment!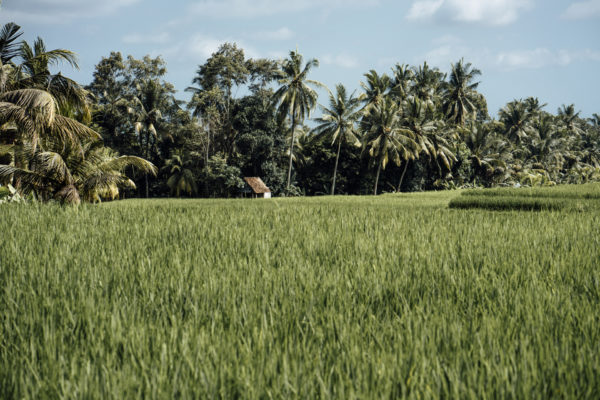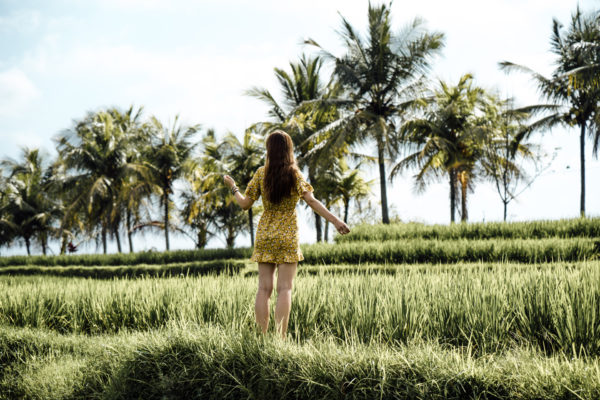 So before you book a tour to Tegallalang Rice Terrace or any other of those well-known rice terraces, rent a scooter and drive through the streets of your neighborhood or the next hood yourself. I am sure you will find plenty of amazingly beautiful places including rice terraces.
Most beautiful rice terraces we saw in Ubud
The most beautiful rice terraces I've seen here so far were in Ubud. A friend of mine recommended the cafe Sweet Orange Warung in Ubud because of the panoramic views. It is located in rice fields, and you have to walk to this place for about 15 minutes from central Ubud. You can also take a scooter, but cars can't reach the café. Our driver dropped us off at the end of Jl. Kajeng. We had to walk for about five to ten minutes from there but didn't mind at all. I enjoyed this walk to the fullest and could have stopped everywhere to take pictures. The whole scenery is stunningly beautiful, the rice paddies as well as terraces and the palm tree alleys. I tried to capture as much as possible for you guys, but the pictures are not anywhere near to how beautiful it looked in reality.
Another reason why it is worth driving there is the Campuhan Ridge Walk. The café is close to the beginning of this walk, so you could easily combine both with each other. Unfortunately, we didn't have enough time to do the Campuhan Ridge Walk (I read that it takes about two hours), but I would have loved to do it. But I also think that the walk to the Sweet Orange Warung café is a nice alternative for everyone who doesn't want to walk for two hours or has just a little time.