It's been a while since I last published a business post on the blog. But since we're flying to Portugal today, I thought it would be nice to share something in this category again! Some of you might say, that travelling isn't something business related, but I would say for a blogger it definitely is. Travelling to new places is part of the blogger business. We need – and of course want – to travel from time to time to create more interesting content and to get inspired. Being at the same place, taking outfit pictures at the same locations and wearing the same outfits again and again kills a lot of inspiration and makes us feel depressed, doesn't it? Travelling around the world all year is probably one of the biggest dream we all have. But not everybody can't afford it, that's why I want to share some tips for when to buy airline tickets with you today.
When to buy airline tickets, if you want to save money
The airplane tickets to Lisbon where a present my boyfriend gave me for Christmas. He booked a few months in advance, that's why they were super cheap. But booking a couple of months in advance isn't the only way to save when booking airplane tickets. Here are a couple more: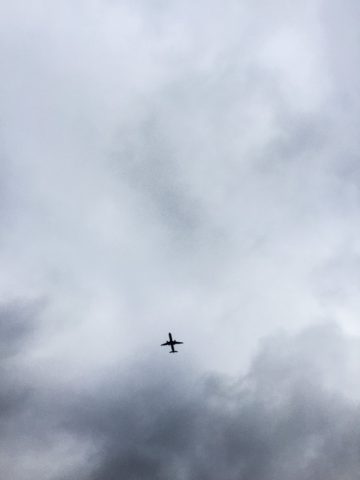 Buy your ticket in advance, the best time is between eight and six weeks in advance. If you book the week of the flight, you may pay 40 percent more.
Most discounts are offered in the beggining of the week. Don't book on a weekend.
Tuesdays and Wednesdays are the best days to buy a airplane ticket. The best days to flight are Tuesday, Wednesday and Saturday. Sunday is usually the most expensive day, so you better don't fly that day.
Sign up for newsletter and email alerts for daily price updates.
Try to fly outside the holidays, because airplane tickets are usually more expensive during this time. If you have to travel during holidays, make sure to book in advance!
Check the prices four times a day, because they change a couple of times. But make sure to browse private, because otherwise the websites will safe your search and as soon as they know, where you want to know, the prices for that destination will rise 😉
You have 24 hours to cancel the booking, so check the fares again and again. If you find a cheaper flight, you can still cancel the booking you already made and go with the cheaper one.
I hope these tips will help you when you're booking your next flight. 🙂 Another tip I could add is to visit websites, that compare prices from different airlines. If you have more advice and know how to save when buying an airplane ticket, please don't hesitate to leave me a comment. I would love to read your tips and tricks as well. Happy travelling!