I am almost done with sharing all the photos we took in Bali, and even though we mostly photographed my outfits, I also want to share some travel guides for this beautiful island with you. It was my third time in Bali, and every year, I shared some tips and tricks as well as personal thoughts with you. Of course, I won't share the same things over and over again. Whenever we are in Bali, we go to places we already know, and we do things we have done before, but we also try to explore new things. And that's why I can share something new with you guys every time I am in Bali. But this also means that you should check out my older posts from Bali as well.
So with that said, it's time for the next travel guide for Bali. This time I want to share what you can do in Canggu at night because there are plenty of options.
Enjoy the sunset on the beach
Okay, this is not really something to do AT night, but it something you should definitely do just before it gets dark. Sunsets in Bali are incredible, and you should take some time and watch them as often as possible. The best you can do is to drive to one of the beaches, sit down next to all the other sunset seekers and just watch the sky changing its color in all shades of red, orange, purple, pink, and yellow. If you don't mind to drive a little bit further, I would suggest to Pantai Schteeby. It's a very calm beach with almost no people. But if that's too far for you, you can also go to Pererenan Beach or Echo Beach.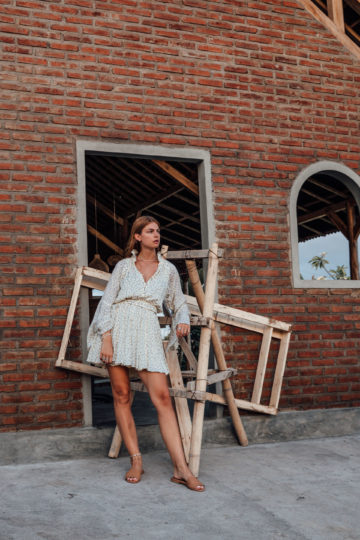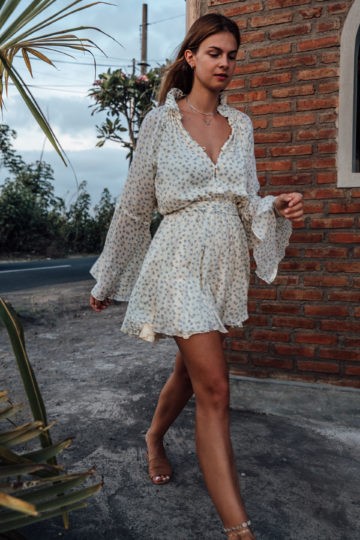 End the day in one of the beach bars and clubs
You can find a lot of really nice beach bars and clubs in Bali where you can spend not only your days but also the night. La Brisa and The Lawn are probably the most famous beach clubs in Canggu. You can spend a whole day and night here, and you'll lack nothing! They serve amazing food and drinks and have the best views just in front of the ocean. In addition to these beach clubs, you can also find a lot of Clubs and Bars in Canggu. Some of the ones you don't want to miss are Old Men's, Pretty Poison, Gimme Shelter, Vault, and Deus. Old Men's is a must, but I also really like Pretty Poison with its skate bowl.
Enjoy some live music
The one thing we wanted to do so badly but didn't end up doing is enjoying some live music in Canggu. Actually, I don't know why we didn't do it, because there's live music playing somewhere every night. Here are a few examples:
– Tuesdays: Acoustic Open Mic Vinyl at Pretty Poison, Acoustic Tuesday at Old Man's
– Wednesdays: Dirty Ol' Wednesday at Old Man's (a MUST)
These are only three live music events that take place every week. Of course, there are more. Just google for current events or check the Instagram pages of the bars for more info.
Open-Air Cinema Night
One of my favorite thing we did at night in Canggu this year was the open-air cinema night. There are actually a few places that offer open-air movie nights in Canggu. We were at Alternative Beach for the Monday Movie Night. It gets quite crowded, so you should be early if you want a good spot in front of the screen. There's no entry fee for the cinema, and you can buy popcorn for 30K IDR. If you want to know what movie they're going to play, you can always check their Facebook page or Instagram.
I heard that more places are having an open-air cinema night, such as Finns, but I can't share any more info about them.