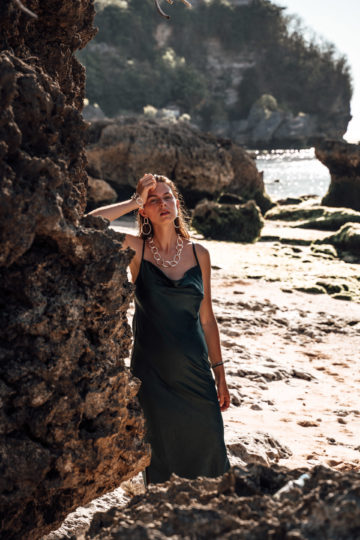 As I promised you last week, today, I am finally sharing my little guide for Uluwatu. We spent three nights in this part of Bali, and it was our first time here. We had booked an Airbnb somewhere in the middle, which is perfect if you want to explore the whole area and not only the most touristy parts. As we stayed in Uluwatu for three nights only, we haven't seen everything, but we tried to see a lot, and everything I am sharing in the following is based on what we saw and did during our time there. I will share my favorite beaches as well as restaurants and things you can do when in Uluwatu.
Best beaches in Uluwatu
The plan was to explore all the beaches you can find in Uluwatu, but we ended up going to the same beaches again and again as we really liked them a lot. The two beaches are Dreamland Beach and Bingin Beach.
I didn't really like Dreamland Beach because it is quite touristy and crowded. But what I liked here a lot is that you can just walk a little bit further and you will find calmer and less touristy places. We ended up at Hidden Beach and Pantai Cemongkak, and that's where we enjoyed it a lot. To get there, it's best to drive to Dreamland Beach, park the scooter at the public parking spot and walk all the way to Hidden Beach. Once you are at Dreamland Beach, you have to walk to the left and then it's only a 10 to 15 minutes walk.
Bingin Beach war my favorite beach of all the beaches we saw in Uluwatu. You have to climb the stairs down to the beach (and up as well), and it's a little bit exhausting, but it is worth it! You will also find some restaurants and cafés at Bingin Beach, but still, it doesn't appear as touristy as Dreamland Beach. What I liked best here is that you can walk a little bit south and you will reach some rocks. We always stayed between the rocks as they provide shade and we were always the only ones there, which means it was a very calm spot. That's by the way also where we took the photos you can see here 🙂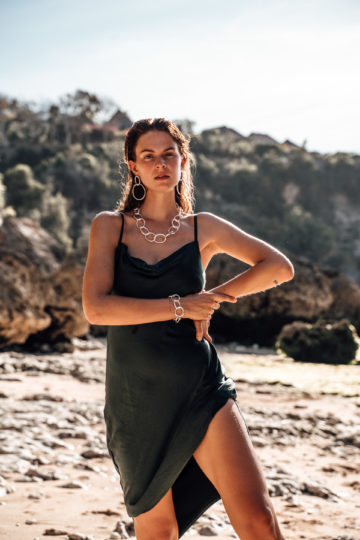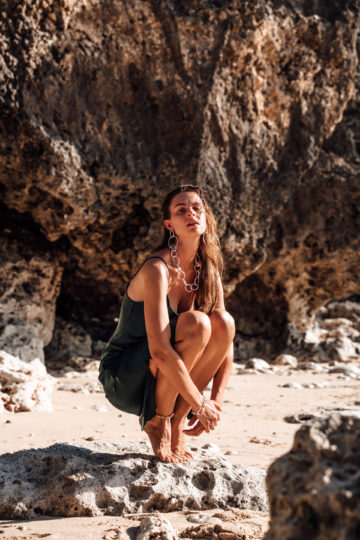 Best restaurants and cafés in Uluwatu
Some people say that Uluwatu is like Canggu, it's only a little bit calmer and less crowded. I don't know if I agree, but you can definitely find restaurants and cafés as nice as in Canggu in Uluwatu. You can find Nalu Bowls, Bali Buda, La Baracca, and BGS in Canggu as well as in Uluwatu and both are really nice. Other places I liked in Uluwatu are Drifter, Bukit Café, Wild Flour, The Vernain Coffee, and Secret Spot. Last year we also spent a day at Sunday's Beach Club and that's also a place to put on your list. It's perfect if you want to spend a day at the beach, do some SUP and have great food in between.
What to do in Uluwatu
We didn't do that much in Uluwatu. We spent a lot of time on the scooter just driving around, were at the beach or in one of the cafés or restaurants. But there are actually a few more things you can do:
– Go for a surf
– Check out one of the amazing viewpoints
– Visit the Uluwatu Temple
– Spent time at one of the beach clubs and bars