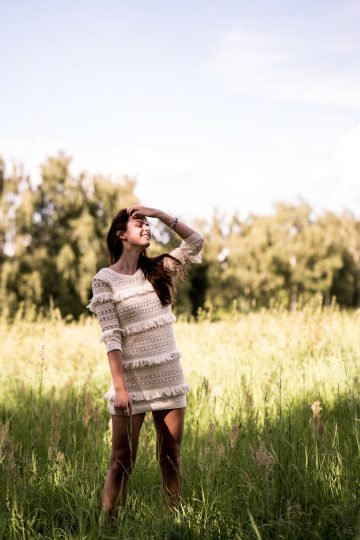 We actually didn't plan to take so many pictures in these fields so that we could create a whole post on the blog. All we wanted to do when we drove past these fields was to take one picture for Instagram. But we had the camera with us, and so we ended up taking some more pictures. And I really like the results. Well, a corn field may have looked better (I am not a huge fan of green in pictures), because those are brown and not green. But I also like the contrast of the beige dress to the green field. What do you think?
Wearing a beige fringe dress in the fields
I received this dress a while ago, but it was either too cold or too hot to wear it in Berlin. Additionally, it isn't the kind of dress I would wear at the office or when running errands on the weekend. This dress would be perfect for a day at the beach or maybe just somewhere by the ocean. It would work perfectly when on vacation, but it isn't my first choice on a day spent in the city.
To be honest, I could have been wearing it before. When I was in Portugal or last month in Spain for example. But I thought it would be too cold in Portugal and too hot in Spain to wear it. That's the reason why I didn't bring it with me and why it was hanging in my wardrobe for such a long time. The other day, when we drove to my boyfriend's soccer match, I knew, that we would pass many fields on our way there and on the way back home. So I put on this dress and asked him to stop to take one picture 🙂 I thought, that this dress wouldn't only look nice at the beach, but also in a location like the one you can see here: the fields. And I was right, wasn't I?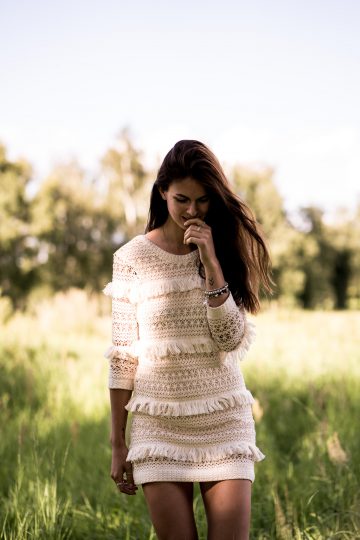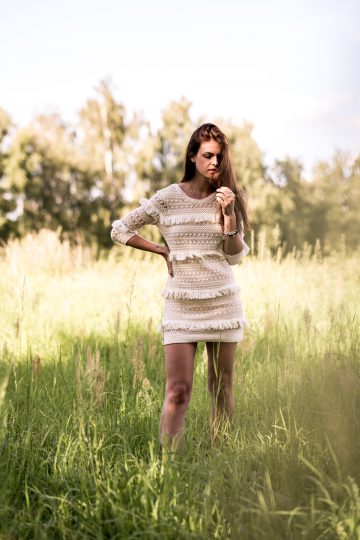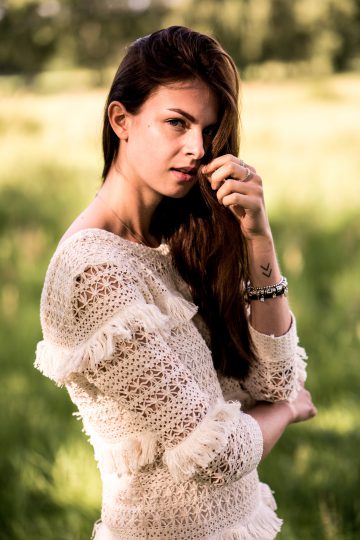 You can't see it properly in these pictures, but I combined this beige fringe dress with brown boots. I love to combine dresses with boots, but in summer it is too hot for this kind of outfit, and in autumn I am usually not in the mood to wear dresses anymore, so I end up not wearing the combination of boots and dresses. That day, it was a little bit colder than the other days. Especially the wind made me freezing from time to time. But in the sun, it was perfectly warm – but not too warm for this outfit.
How to take pictures in the fields
Last but not least, I would like to share some tips for taking pictures in the fields because it is not as easy as it looks. The process of taking pictures, the use of the camera, etc. is the same. BUT you should definitely wear sturdy shoes, especially when you want to run and shoot some movements. It also isn't the best idea to have a lot of skin uncovered, because the grasses may poke and scratch a little and when you are very unlucky, you may react allergically to something in the fields. So that's something you should have in mind and know before deciding to take pictures in a field. 😉 I didn't have any problems, but I don't know if I would have walked into the field without the boots. And the grasses also poked and scratched a little bit, so I was happy when we were done with taking pictures.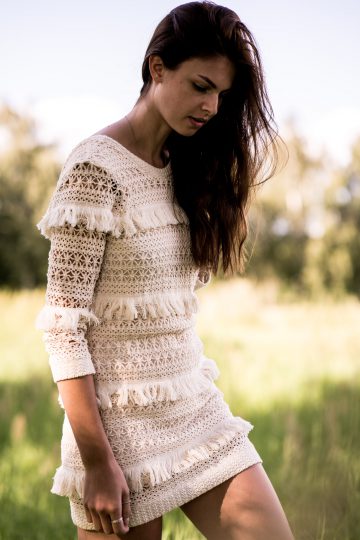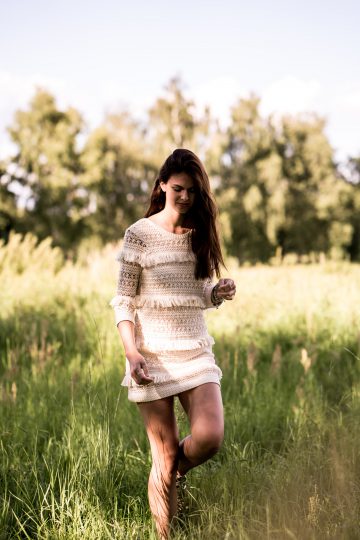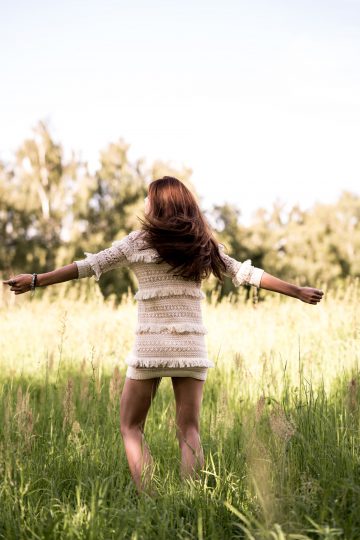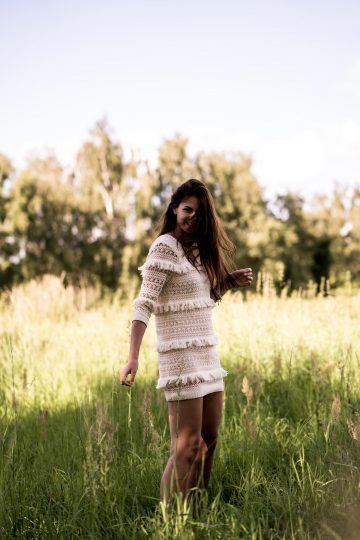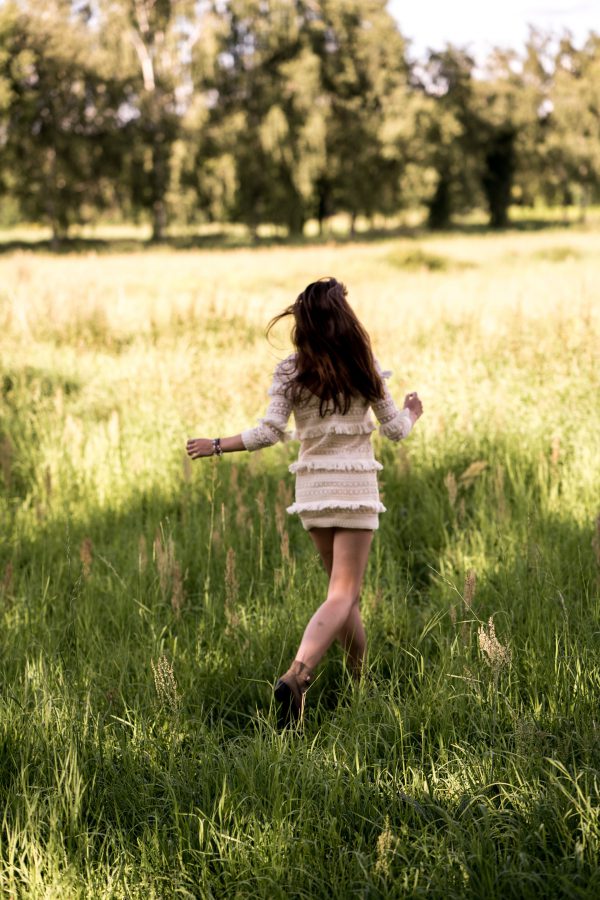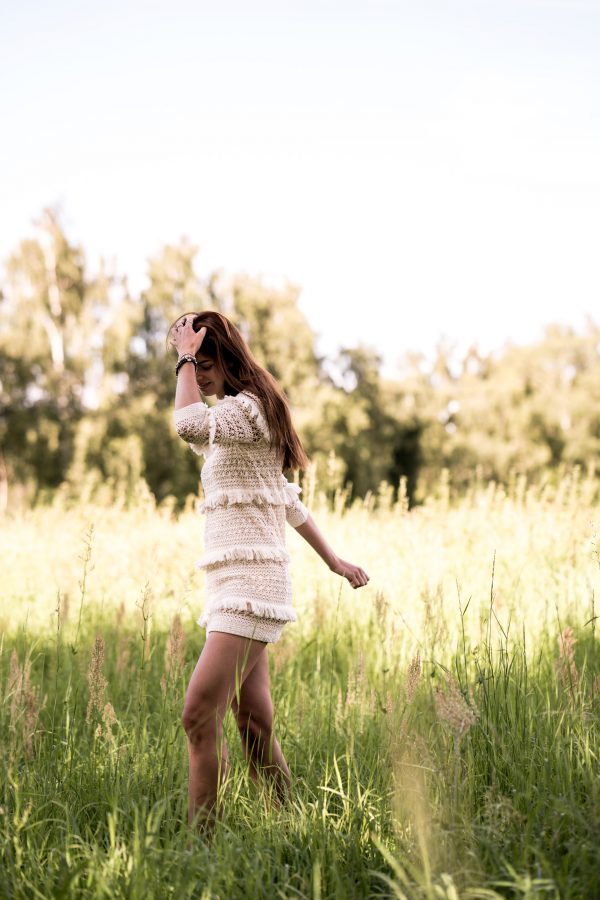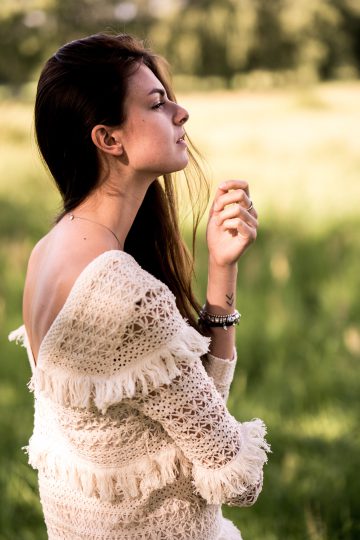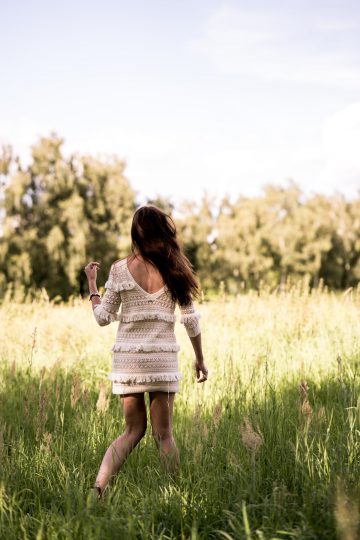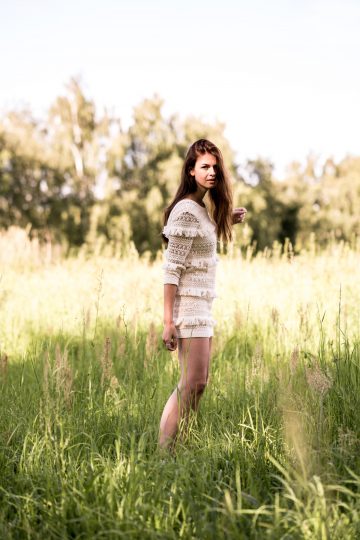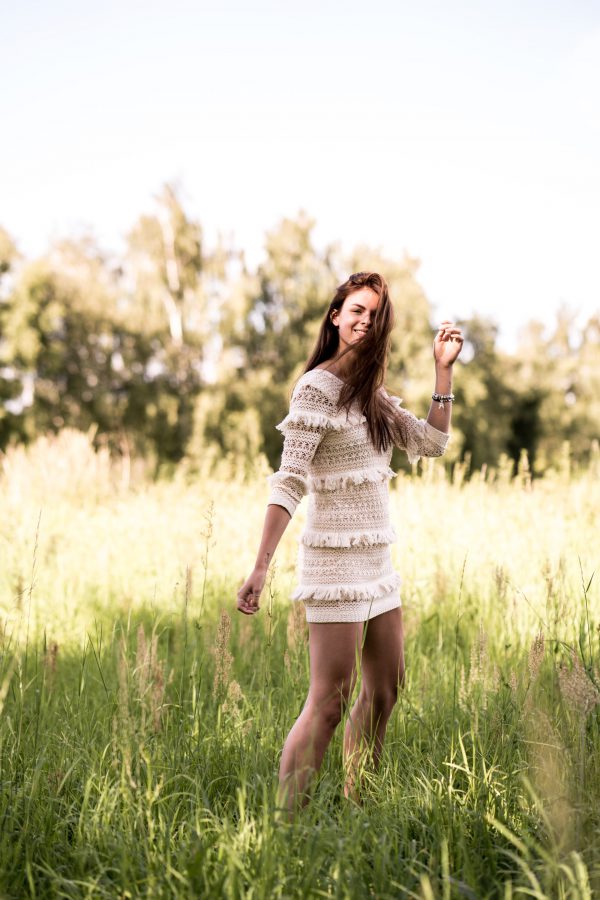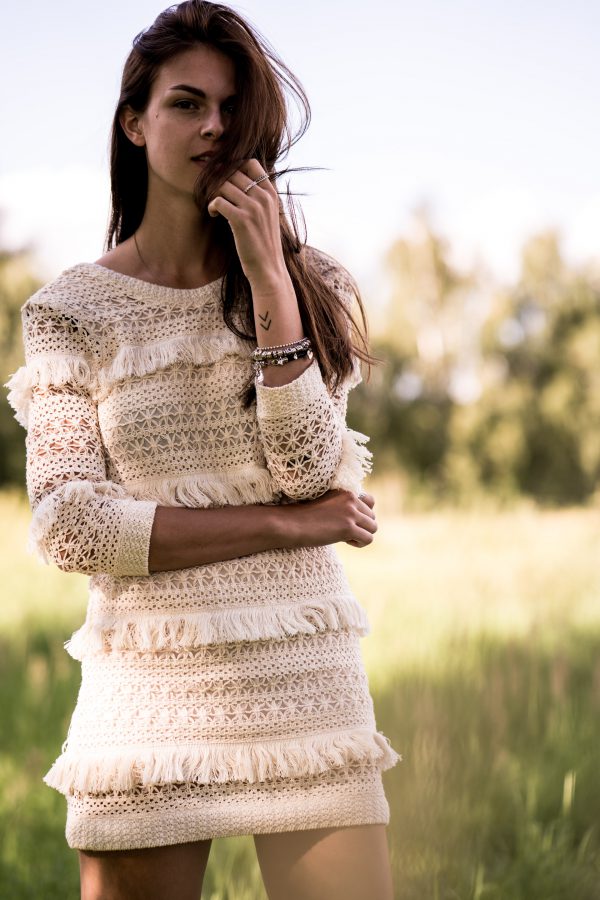 Sponsored products: Dress from Volcom, Boots from Omoda.