I am so happy this week is finally over! As you might know, my boyfriend was in Miami, so I was home alone for a whole week. Not that I can't be alone for a week, but I like it better when he is with me 😉 So let me warn you before I start telling you more about my past week: some parts were even more boring than the weeks before!
My boyfriend left on Friday, so I didn't spend my weekend with him as I usually do. Unfortunately, I felt a little bit under the weather on Saturday, so I didn't do much at all. I cleaned the apartment a little bit, went grocery shopping and Luisa came by in the afternoon, and we ordered food. So I barely left our apartment on Saturday. On Sunday I felt a little bit better, and the weather was finally better as well. I started the day quite late, made myself breakfast at home, relaxed a little bit and went for a run together with Jimmy around noon. I also had to work a little bit on Sunday, getting a blog post done and taking some new pictures. I did this after the run and before I met up with my family for an early dinner. I couldn't finish the blog post before the dinner, so I had to finish it in the afternoon. I spent the rest of the day on my sofa watching Netflix and went to bed quite early.
From Monday until Thursday I spent most of my time at the office. I wanted to be productive and get as much work as possible done before the return of my boyfriend on Friday 😉 I also had to work a little bit more due to the trip to Amsterdam next week. So yep, the past week was pretty much about work, work and even more work. On Monday I worked with Luisa on our project, and in the afternoon we went to the gym. I was super exhausted afterwards and didn't do much but eating something for dinner and watching Netflix. My Tuesday started with a long walk in a forest nearby the office.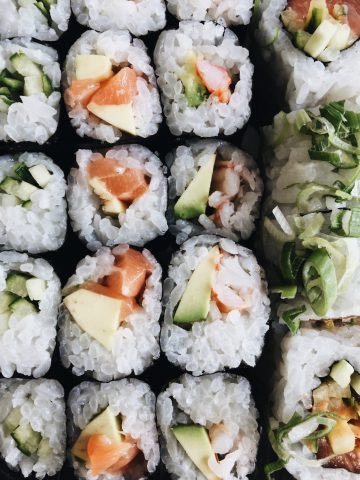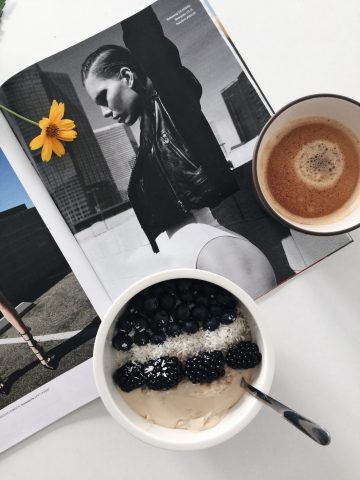 I met up with Sophia in the afternoon, and Jimmy stayed home, so I wanted to give him the chance to run a little bit in the morning. Afterwards, I headed straight to the office, worked until 5 pm and met up with Sophia later. We took some outfit pictures together and had dinner at Rose Garden, which was sooo delicious! Oh, I love good and tasty food! 🙂
On Wednesday I first wanted to meet up with a friend for breakfast, but we had to reschedule, and I drove to the office instead. I worked the whole day at the office and was home quite late, so I only prepared myself dinner and watched Netflix before falling asleep. Wednesday was everything but an eventful day. I first wanted to go to the gym in the afternoon, but I had to finish some things at the office and didn't feel like working out afterwards… that's why I decided to go for a run on Thursday instead. But that's already the most "exciting" thing about Thursday haha. I spent the rest of the day at the office again, went grocery shopping to buy all the things my boyfriend likes best and that's actually it. Nothing interesting at all, I am sorry!
My boyfriend landed in Berlin on Friday morning and, of course, I picked him up. We had breakfast together, and since he was a little bit exhausted from the long flight, we stayed home and had a very calm Friday. We also worked a little bit, but overall it was a very relaxed day.