You might remember the Pre-Wanderlust event I attended in May this year, and maybe you even remember the post I shared about this event and all the general information I gave you about the Wanderlust 108 events. Since I already gave you most of the information, I will keep it short today and just share essentials in brief. If you want to know more about Wanderlust 108 make sure to go back to the post I shared in May, you can find it here and read everything about this event in detail.
What is Wanderlust 108?
Wanderlust 108 is a series of events that combines three different activities: running, yoga and meditation. That's the reason why it is called Mindful Triathlon. It is all about getting inspired, to surpass oneself, meeting new people and, of course, having a great time together. Everything is possible, and you don't have to be a pro to take part, neither in the running nor yoga or meditation. But at the same time, all the pros won't be bored during a Wanderlust 108 event. You decide if you go all in or take it easy, you choose how easy or hard it will be. The yoga poses, for example, are selected for both beginners and pros so that everybody will get one's money's worth 😉 During the 5 km run, you can also decide whether you want to take it easy or go all in. And it's all the same for the meditation part.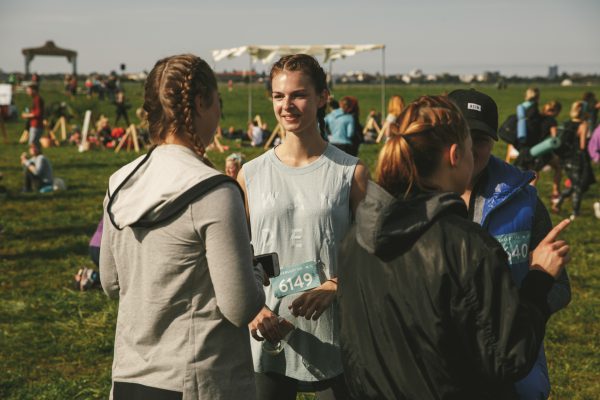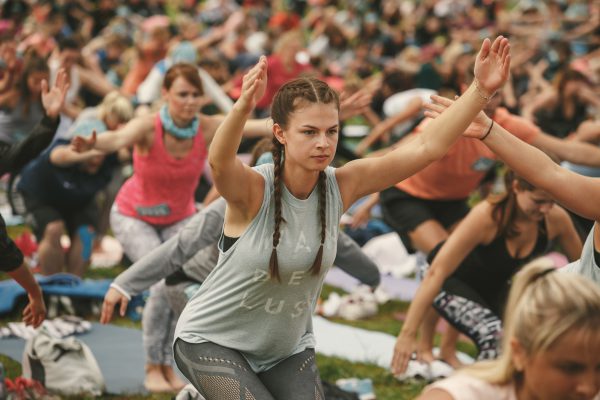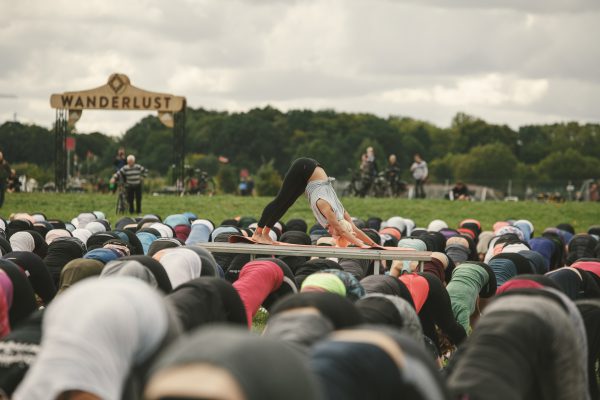 The Wanderlust 108 Event in Berlin, September 2017
After learning more about Wanderlust 108 in May, I wanted to experience it myself, and I couldn't wait for the event in Berlin, this September. Last Sunday was the day the event took place in Berlin and I was super excited. Especially after I heard about the location: Tempelhofer Feld. I absolutely love the location, but I never did any sports here. It was about time to change that 😉
The event started with a 5 km run together with the Adidas Runners and their captain Joyce. I was super tired that morning because I had only four hours of sleep and wasn't feeling a hundred percent fit. I didn't expect anything and just wanted to finish the 5k. The atmosphere was amazing, and due to all the other runners, I made it in less than 30 minutes. It actually was a huge success, because the weeks before I NEVER finished 5 km in less than 30 minutes. Of course, you don't have to do this run in your best time; you have 1,5 hours to finish the 5 km. You decide whether you want to push yourself to your limits and run or if you want to take it easy. You can even walk the distance if you want.
Next up was yoga. The session started at 11 am, so there were more than enough time after the run to get ready, grab a yoga mat and get a spot in front of the stage. The yoga session was conducted by Mandy Morrison and accompanied by a Live-DJ. Around 1000 people were part of these 75 minutes yoga and believe me, the atmosphere was amazing.
I had never done yoga with so many other people and a Live-DJ before, and even though I am everything but a pro, I enjoyed it. The poses were perfectly chosen, doable for beginners and with additional options for pros so that nobody would be bored or over-challenged. I am not a professional yogi at all, and I could easily follow the steps and get into the poses. I really liked the mix of strength training and relaxation.
These 75 minutes of yoga were followed by meditation together with Curse. I have to admit, that I am not that much into meditation, I just can't let go and concentrate on myself only. Every time I try to meditate, it seems as if I think about more things than I did before. But I used the meditation part to close my eyes and relax a little bit. Have you ever tried to meditate? I heard it is just a matter of practice, so maybe I should just practice a little bit. If you do it on a regular basis, would you share some advice? How did you start and how do you stick to it? 🙂
TThese three activities are the central part of the Wanderlust 108 event, but there is so much more you can do. You can sign up for many other activities such as acro yoga, aerial yoga, massages or mobility as well as functional training. I have to admit, that I didn't join one of the other activities because I still wasn't a hundred percent fit. I got something to eat and drink instead, lay down and enjoyed the sunshine. 🙂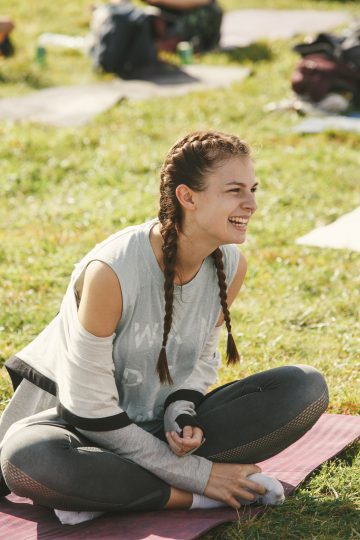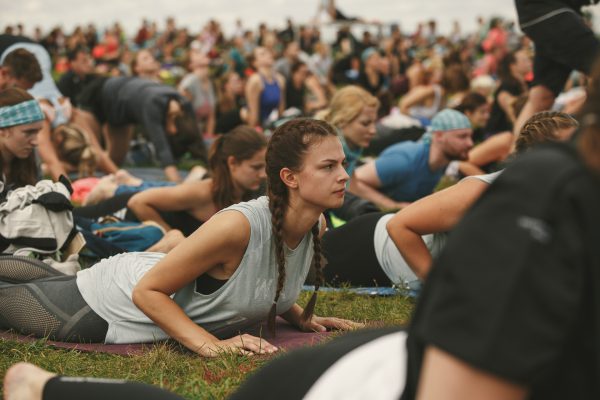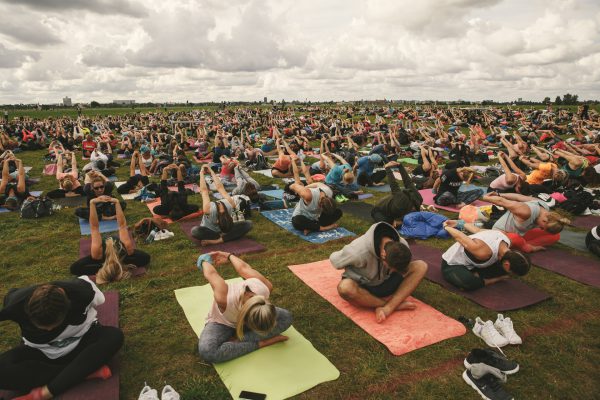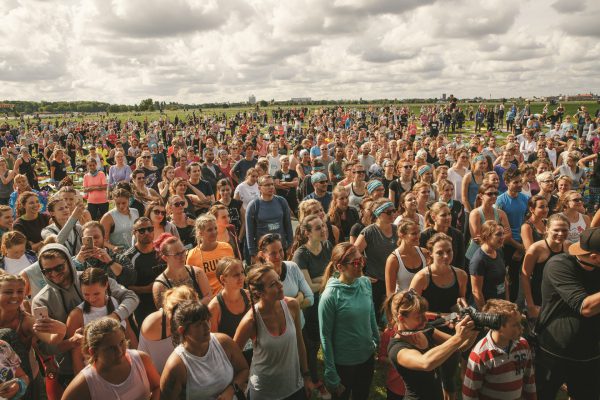 Upcoming Wanderlust 108 Events worldwide
The Wanderlust 108 events do not only take place in Germany; there are events in different cities all over the world. If the event caught your interest and you want to experience it yourself, you can find all the dates and places for the rest of the year in the following:
10. September 2017 – Frankfurt, Germany
10. September 2017 – Brooklyn, NY, USA
23. September 2017 – London, UK
23. September 2017 – Washington, DC, USA
23. September 2017 – Adelaide, Australia
24. September 2017 – Tampa, Florida, USA
30. September 2017 – Philadelphia, USA

01. Oktober 2017 – Mailand, Italy
01. Oktober 2017 – Detroit, Michigan, USA
08. Oktober 2017 – Lissabon, Portugal
14. Oktober 2017 – Houston, Texas, USA
15. Oktober 2017 – Barcelona, Spain
21. Oktober 2017 – Miami, Florida, USA
21. Oktober 2017 – Canberra, Australia
22. Oktober 2017 – Louisville, Kentucky, USA
28. Oktober 2017 – Querétaro, Mexico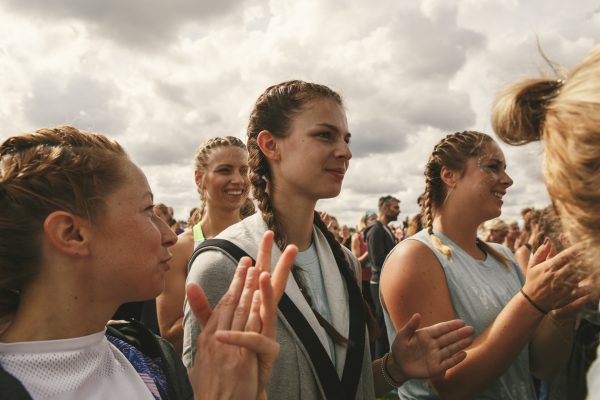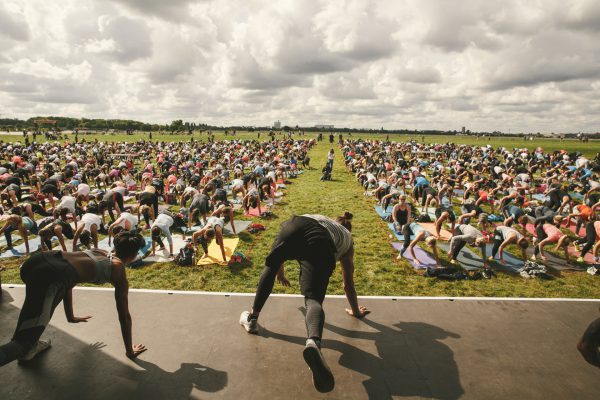 04. November 2017 – Nashville, Tennessee, USA
04. November 2017 – Puebla, Mexico
11. November 2017 – Austin, Texas, USA
24. November 2017 – Monterrey, Mexico
25. November 2017 – Auckland, New Zealand
02. Dezember 2017 – Buenos Aires, Argentinia
02. Dezember 2017 – Christchurch, New Zealand
09. Dezember 2017 – Viña del Mar, Chile